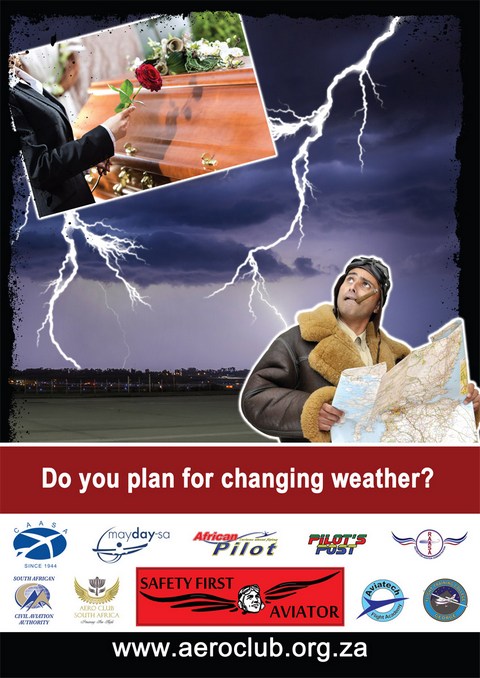 THIS WEEK IN MIDWEEK UPDATE

1 Plan your weekend
2 Forthcoming events
3 Eurofighter Typhoons to join Red Flag 2014
4 Boeing Delivers Kuwait Air Force's 1st C-17 Globemaster III
5 Russian Helicopters displays military helicopters at Singapore Airshow 2014
6 Royal Thai Army Takes Delivery of Two AW139 Helicopters
7 Cirrus Aircraft Partners unite to grow general aviation
8 Dubai Aerospace Enterprise orders 40 ATR 72-600s
9 Advertising Rate Card

1


PLAN YOUR WEEKEND


There are no events that we are aware off planned for this weekend



2
2014 FORTHCOMING EVENTS

1 March: SAAF Museum flight training and open day. Contact: Capt. Kobus Kapp 012 351 2342 webmaster@saafmuseum.org
1 March: Swellendam fly-in. Contact Pieter Venter 083 250 9504
pventer@vgv.co.za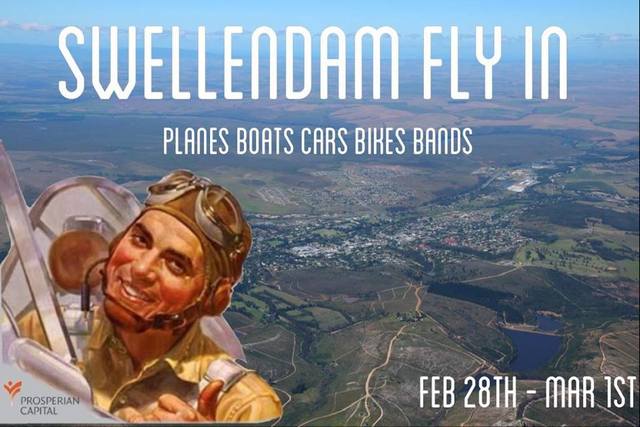 1 March: Parys Pylon Time Trials - VANS RV REVOLUTION, Parys, Free State, South Africa. Contact Scully Levin 083 500 8387 email:flyboys@global.co.za
8 March: Bultfontein Fly in. Contact Piet Vermaak 082 571 3422
bultfontein@laeveld.co.za

13-15 March: SA Navy Festival. Contact Navy PRO 021 787 5684
21-23 March: Durban Sky Grand Prix, Durban. Contact Gerna Fraser 031 563 9165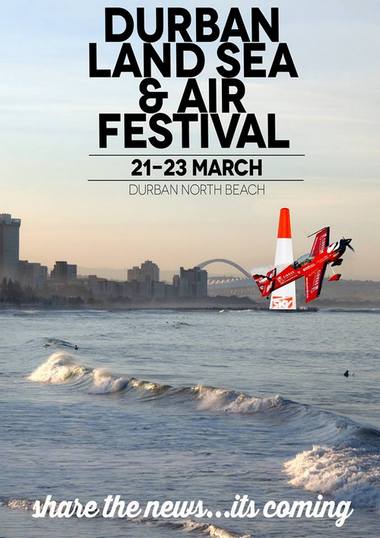 22 March: PASASA TMG fly-in, Kittyhawk. Contact Marietjie van Niekerk 082 765 6670
28-29 March: Wings and Wheels festival, Uitenhage. Contact Lourens Kruger 082 320 2615
imk@telkomsa.net

29-30 March: SAC North-West regionals. Contact Annie Boon
change@mweb.co.za
4-5 April: Namibian International Airshow. Contact: Maria Diekmann
rest@iway.na
5 April: Parys Pylon Time Trials, Parys. Contact: Scully Levin
flyboys@global.co.za
11-13 April: SAA Pilot's Association Zebula Airshow and fly-in. Contact: Paul Weich
pdweich@mweb.co.za
28 April-1 May: PASA SA National Skydiving Championships, Wonderboom Airport. Contact: Peter Lawson 012 566 6535
greatfun@mweb.co.za

3



EUROFIGHTER TYPHOONS TO JOIN RED FLAG 2014

RAF Eurofighter Typhoon aircraft at Nellis in 2013 acquitted themselves well. Photo by Jamie Hunter

Eurofighter Typhoon aircraft from the UK's Royal Air Force are at Nellis Air Force Base in Nevada this month to take part in one of the world's leading air-to-air combat training exercises which begins this week.
Red Flag is the United States Air Force's premier air-to-air combat training event. Participants typically include both US and allied nations' combat air forces. The exercise gives pilots the experience of multiple, intensive air sorties in the safety of a training environment.
This year, as well as the Eurofighter Typhoon FGR4's from 6 Squadron based at RAF Leuchars, there will also be Tornado GR-4s and an E-3D Sentry from the UK. The Royal Australian Air Force is expected to send F-18s and an E-7. The allied nations will augment and perform alongside a contingent of US aircraft.
In 2013, Eurofighter Typhoon aircraft acquitted themselves with flying colours at the event attracting widespread praise for their agility, flexibility and ability to deliver what was described as 'high kinetic' effect. The Eurofighter's Defensive Aids Sub Systems (DASS) and the aircraft's Mission Data were major contributors to the jet's success. The RAF have placed significant emphasis on developing the aircraft's mission data - populating the Eurofighter Typhoon's DASS and radar with vital information to enable peak performance in high-threat scenarios.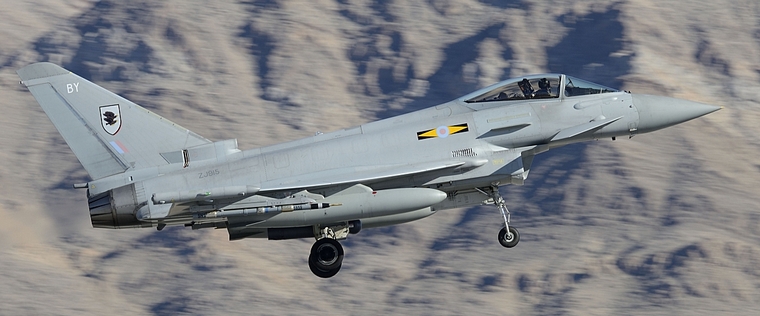 RAF Eurofighter Typhoon at Nellis in 2013.
Photo by Jamie Hunter

Nellis Air Force Base is one of the largest fighter bases in the world. The aircraft will operate from the Nevada Test and Training Range, which offers more than 15,000 square miles of airspace and 4,700 square miles of restricted land.
More than 125 aircraft are scheduled to depart Nellis twice a day and aircraft may remain in the air for up to five hours. Flying times are scheduled to accommodate other flying missions at Nellis AFB and provide Red Flag participants with valuable training in planning and executing a wide-variety of combat missions.
Alberto Gutierrez, Chief Executive Officer of Eurofighter GmbH, said: "It is always a proud moment for us when our customers showcase the Eurofighter Typhoon at an event like this - especially when the aircraft is building itself a reputation for acquitting itself so well. We wish the RAF great success with the Exercise and we look forward to actively supporting them as we continue to work together to further grow the capabilities of what is already recognised to be a highly agile, potent and reliable aircraft."
Exercise Red Flag runs from January 27th to February 14th.
Background information:

Eurofighter Typhoon is the most advanced new generation multi-role/swing-role combat aircraft currently available on the world market. Seven nations (Germany, the United Kingdom, Italy, Spain, Austria, Saudi Arabia and Oman) have already ordered the Eurofighter Typhoon. With 719 aircraft under contract and 571 on order, Eurofighter Typhoon is currently the largest military procurement programme in Europe. Its high technology strengthens the position of European aerospace industry in the international market. The programme secures more than 100,000 jobs in 400 companies. Eurofighter Jagdflugzeug GmbH manages the programme on behalf of the Eurofighter Partner Companies Alenia Aermacchi/Finmeccanica, BAE Systems and Cassidian in Germany and Spain, which are the most important aviation and aerospace companies in Europe with a turnover of about 123.2 billion euro in 2011.
4


BOEING DELIVERS KUWAIT AIR FORCE'S 1ST C-17 GLOBEMASTER III



Boeing delivered Kuwait's first C-17 Globemaster III airlifter, an aircraft that will expand the Kuwait Air Force's capabilities in military and civilian operations, including humanitarian aid and disaster relief.
"The C-17 meets the unique airlift requirements of the Kuwait Air Force," said Col. Abdullah Al Foudari, Deputy Commander Kuwait Air Force. "With this airlifter we can more effectively participate in the operations we choose, transporting large payloads across long distances, flying at high altitudes in hot climates such as ours, and landing on short, unpaved runways."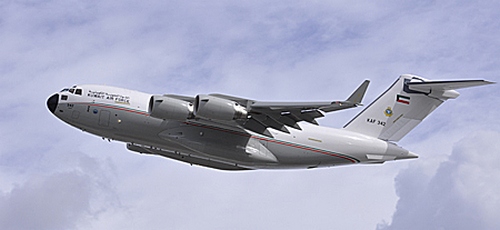 Boeing has delivered 260 C-17s, including 223 to the U.S. Air Force


A custom paint design distinguishes the Kuwait C-17 from the 259 others that have been delivered to customers around the world.
"When this C-17 arrives to deliver humanitarian aid or disaster relief anywhere in the world, people in need will know that the aid came from Kuwait," said Col. Abdullah.
"We welcome Kuwait to the global C-17 fleet with the knowledge that this aircraft elevates the Kuwait Air Force's airlift capabilities and also further strengthens Boeing's relationship with Kuwait," said Nan Bouchard, vice president and C-17 program manager. "We will support this C-17 long after today's delivery."
Boeing will support Kuwait's C-17 fleet through the C-17 Globemaster III Integrated Sustainment Program, a proven multinational Performance-Based Logistics program.
Boeing has delivered 260 C-17s, including 223 to the U.S. Air Force, and a total of 37 to Kuwait, Australia, Canada, India, Qatar, the United Arab Emirates, the United Kingdom and the 12-member Strategic Airlift Capability initiative of NATO and Partnership for Peace nations.
5



RUSSIAN HELICOPTERS DISPLAYS MILITARY HELICOPTERS AT SINGAPORE AIRSHOW 2014



Russian Helicopters, a subsidiary of Oboronprom, part of State Corporation Rostec, has displayed its military helicopters at the Singapore Airshow 2014 aerospace and defence exhibition during a conference for military helicopter operators entitled Russian military helicopters and new technological developments: Ka-52 Alligator, Mi-35M and Mi-8/17, held jointly with Rosoboronexport.
"Today Russian Helicopters offers a wide range of military helicopters, which are praised world over for their reliability, effectiveness, and high combat resilience," Russian Helicopters CEO Alexander Mikheev said. "It was at Singapore Airshow 2014, that we held our first conference on military helicopters for international customers, and showed our partners the latest developments in this area."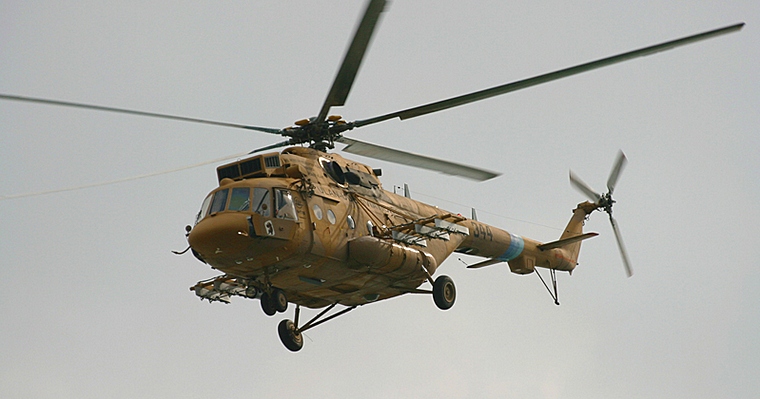 Mi-171Sh combat and transport helicopters are offered with a wide range of additional equipment

At the conference, operators had the chance to learn more about military helicopters in the Mi-8/17 series (Mi-17V-5 and Mi-171Sh) and the Mi-35M. Mi-8/17M helicopters are used extensively across the world by the armed forces of dozens of countries, and are operated in diverse climatic conditions. The Mi-17V-5 and the Mi-171Sh combat and transport helicopters are offered with a wide range of additional equipment. Modifications of these helicopters are created factoring in an analysis of their use in combat and experience of operation in complex and emergency situations.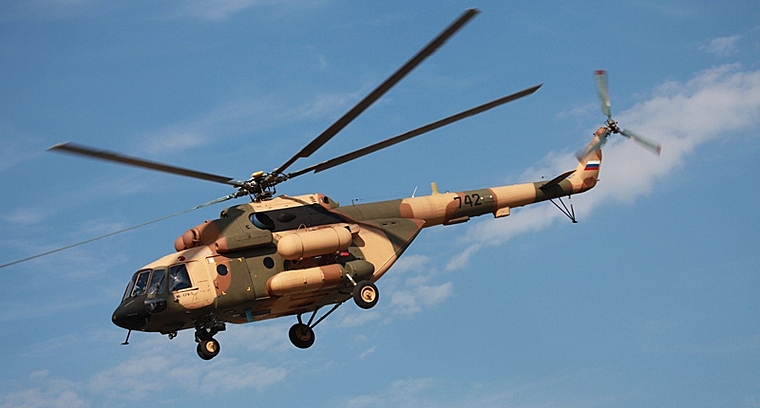 Mi-8/17M helicopters are used extensively across the world

The Mi-35M multirole attack helicopter is based on the legendary Mi-24, and incorporates the latest avionics and finest developments in helicopter production. It has been modernised to reduce its weight, improve manoeuvrability, make it less audible and reduce maintenance costs. The Mi-35M is equipped with state-of-the-art technology and can operate around the clock and in all weather conditions. Its on-board systems offer highly accurate navigation, low altitude piloting, and the completion of take-off and landing in any terrain. It is designed to destroy armoured vehicles, provide fire support for ground forces, land Para troops, evacuate the wounded and carry cargoes. The helicopter is supplied to the air forces of Russia, Venezuela, Brazil and Azerbaijan.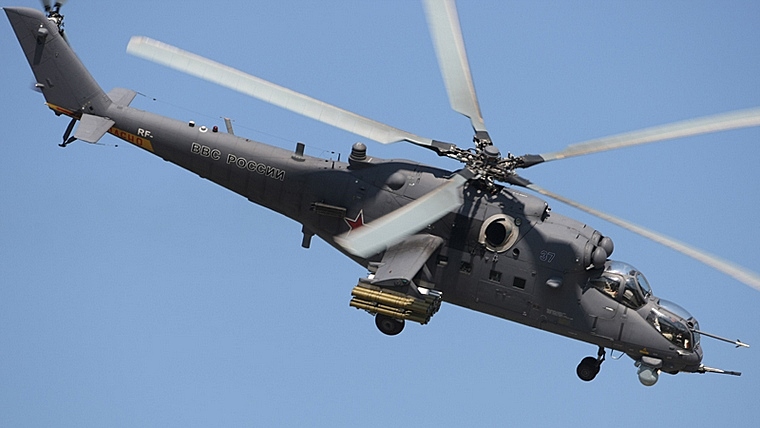 The Mi-35M is equipped with state-of-the-art technology and can operate around the clock

The new generation Ka-52 Alligator scout and reconnaissance helicopter also featured at the conference. The international community first had a chance to see this helicopter in summer 2013 at the Le Bourget airshow in France, where it successfully completed its flight demonstration programme. The Ka-52 Alligator is designed to destroy tanks, armoured and non-armoured ground targets, and enemy troops and helicopters both on the front line and in tactical reserves, around the clock in any weather conditions. The Ka-52 can provide target acquisition and designation for helicopter teams and ground troop command and control centres. It can also provide fire support for troop landings, fly routine patrols and escort military convoys. It offers outstanding crew protection: the cabin is fully armoured, and the helicopter is equipped with signature control devices, electronic and active countermeasure systems. The pilots can eject in an emergency: the Ka-52 Alligator is the only helicopter in the world equipped with crew ejection systems.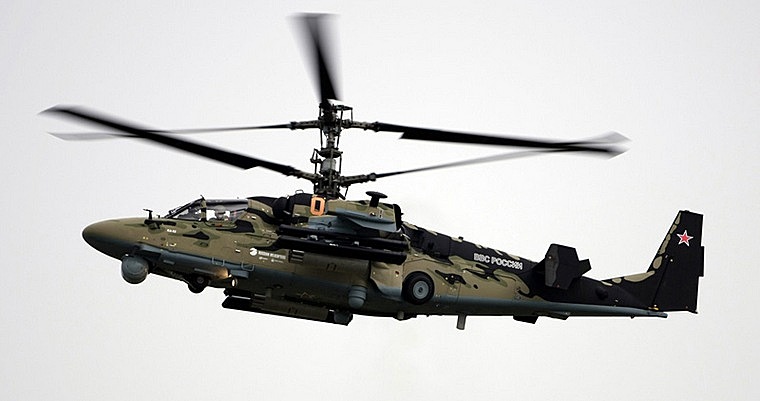 The Ka-52 Alligator is designed to destroy tanks, armoured and non-armoured ground targets

Russian-made helicopters deliveries are increasing year-on-year. According to SIPRI (Stockholm International Peace Research Institute) data, in 2012 Russian Helicopters sold $ 3.52 billion-worth of military products, boosting the company from 35th to 25th place in the global ranking of defence companies. The previous year this figure was $ 2.74 billion. In a ranking of international defence companies for 2012 produced by the authoritative US publication Defence News, Russian Helicopters' revenues in the military helicopter segment grew 32%, taking the company up to 24th position from 39th in 2011. Russian-made military helicopters are supplied to external markets under Rosoboronexport contracts.
6


ROYAL THAI ARMY TAKES DELIVERY OF TWO AW139 HELICOPTERS

AgustaWestland, a Finmeccanica company announced that the Royal Thai Army has taken delivery of two AW139 twin-engine helicopters. Ordered at the end of 2012, these aircraft will perform transport and utility missions across the nation. The contract, which also includes a comprehensive maintenance and training package, marks the entrance of the AW139 into Thailand's military helicopter market and further expands the success of the type in the country.
The Royal Thai Army adds to a growing number of military customers who have ordered or is already operating the AW139 for a wide range of roles including VIP and government transport, utility, search and rescue, emergency medical service, troop transport, border patrol, law enforcement, special operations and homeland security. The armed forces of Ireland, Qatar, UAE and Italy just a few of those operating the AW139 today.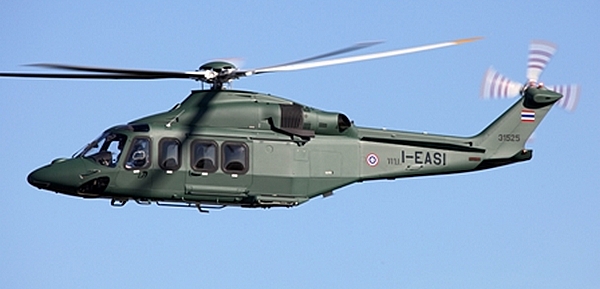 The Royal Thai Army adds to a growing number of military customers who have ordered or is already operating the AW139

The AW139 delivers best-in-class performance with a maximum cruise speed of 165 knots (306 kph), a range in excess of 500 nm (927 km), endurance of 5 hours and superior hover performance in hot conditions. It also has the largest cabin in its class, which can accommodate up to 15 passengers. The unobstructed cabin design allows maximum flexibility for different seating configurations and the transport of equipment. The baggage compartment provides a massive 3.4 cubic meters (120 cubic feet) of storage which is easily accessible from both the cabin and outside the helicopter. The AW139 is the world's best-selling helicopter in its class and the only new generation aircraft in its class in service today. Over 620 AW139s are now in service worldwide. Over 200 customers from approximately 60 countries have ordered over 750 AW139 helicopters so far.

7



CIRRUS AIRCRAFT PARTNERS UNITE TO GROW GENERAL AVIATION

Cirrus Aircraft announced the details of its 2014 JumpStart Program?, aimed to give more new pilots a comprehensive introduction to general aviation by learning to fly in a Cirrus. The program is a unique collaboration between Cirrus Aircraft, Cirrus' largest vendor suppliers and Cirrus' flight training partners to allow first-time pilots to train in new, fully-equipped Cirrus airplanes. Innovative JumpStart Program components include both special incentives and growth opportunities for the flight schools and sponsor owners.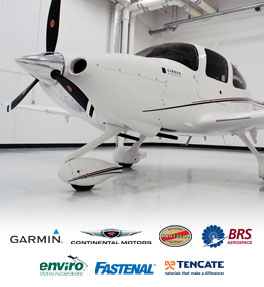 Another unique aspect of the JumpStart program is the option for sponsor owners to purchase a Cirrus airplane and lease it back to a Cirrus training center, with special incentives available to the owner

"With JumpStart, Cirrus Aircraft and this special group of partners are making a very real investment in expanding aviation," said Todd Simmons, Executive Vice President Sales, Marketing and Support at Cirrus Aircraft. "When new pilots learn and train in a Cirrus - a modern aircraft design with state-of-the-art technology, performance and safety systems - they are more likely to stay committed to aviation, to aircraft ownership and to accessing the personal and small business benefits that only GA can provide. The Cirrus Aircraft JumpStart Program helps make that introduction to flight and all its benefits easier by enhancing the flight training experience and reducing those initial ownership barriers."
2014 JumpStart Program

Cirrus Aircraft has designated 12 brand new and fully equipped SR20s that will be available exclusively to its Cirrus training center partners in select markets across the country. Both an ideal training and personal transportation airplane, the Cirrus SR20 cruises at 155 knots with a range of 785 nautical miles. Docile and easy to fly, these special JumpStart configured airplanes come equipped with the Cirrus Airframe Parachute System™ (CAPS) like every Cirrus ever produced. Additional features include Cirrus Perspective™ avionics by Garmin®, digital autopilots with Enhanced Stability and Protection, a keyboard controller, Synthetic Vision Technology, optional XM Weather and Audio, and more. Other advancements include Cirrus' New Integrated LED Lighting Technology™ and luxury automotive style 60/40 FlexSeating™. Combining the most spacious family-friendly cabin in its class with air conditioning, the SR20 balances technology, comfort and performance in an easy-to-fly package.
After a training partner takes delivery of their SR20 as part of the JumpStart Program, Cirrus helps the partner establish the aircraft in their fleet as a key business differentiator. Another unique aspect of the JumpStart program is the option for sponsor owners to purchase a Cirrus airplane and lease it back to a Cirrus training center, with special incentives available to the owner.
The program was field tested in select markets in late 2012 with encouraging early results throughout 2013. "We have experienced first-hand the impact of having a new SR20 on the line as it has proven to be a clear competitive advantage," says Bob Stedman, Principal at Independence Aviation, the Platinum Cirrus Training Center in Denver, Colo. "Both Cirrus Aircraft as a company and the airplanes themselves...we couldn't ask for a stronger partner to help us stand out and attract new customers. We are seeing real results."
Team Effort

The JumpStart opportunity for Cirrus training partners is made possible by significant commitments from seven important suppliers. "Cirrus Aircraft is very innovative in its thinking about how to reach a broader audience of new pilots and potential aircraft owners," says Carl Wolf, Vice President, Aviation Sales and Marketing at Garmin International. "The JumpStart Program is the latest example and in this case gives us all the opportunity to grow our businesses through partnership in the JumpStart program."
Simmons emphasized the importance of working with supplier partners who mirror the company's vision for enhancing the general aviation experience through the highest quality training approach. "We are all focused on growth and continually looking for ways that we can increase new pilot engagement," he said. "Recognizing these larger goals with our suppliers is a critical aspect of the JumpStart program. We are putting our collective resources to work to drive real outcomes here."
The complete list of Cirrus Aircraft JumpStart supplier partners involved in development program are:
• Garmin® - Avionics
• Continental Motors® -200 HP engine
• Hartzell - Propeller and governor
• BRS Aerospace™ - CAPS Parachute canopy
• Enviro Systems™ - Environmental control systems
• Fastenal® - Aerospace hardware and supplies
• TenCate - Advanced composite materials
To learn more about the 2014 JumpStart Program, Cirrus suppliers and Cirrus training centres, visit cirrusaircraft.com


8



DUBAI AEROSPACE ENTERPRISE ORDERS 40 ATR 72-600S

The United Arab Emirates' leasing firm books regional aircraft for the first time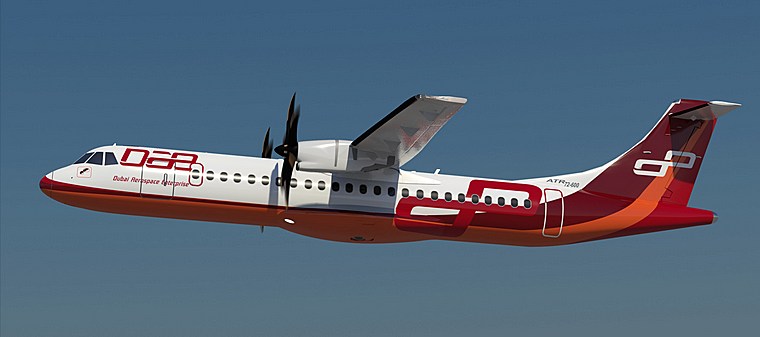 The twenty aircraft are scheduled to deliver between 2015 and 2018

On the occasion of the Singapore Airshow, the European turboprop aircraft manufacturer ATR and the United Arab Emirates' leasing firm Dubai Aerospace Enterprise (DAE) today announced a contract for the purchase of 40 ATR 72-600s, which includes firm orders for 20 aircraft and options for 20 additional ones. DAE is the largest aviation leasing firm in the Middle East with an aircraft portfolio of approximately $3.3 billion comprised of B737s, B777s, A320s and A330s. The deal represents DAE's first order for regional aircraft. The 20 firm aircraft are scheduled to deliver between 2015 and 2018.
The contract is a major milestone in ATR's recent history and underlines the increasing interest of leasing firms from all over the world in the ATR aircraft family. The ATR 72-600, equipped with new avionics suite and totally redesigned cabin interiors, has become in recent years the preferred regional aircraft below 90 seats for lessors and airlines operating short-haul networks.
Khalifa AlDaboos, Managing Director of DAE, declared: "We aim to diversify our portfolio and expand into regional aircraft to meet an increasing demand from airlines that are developing regional air connectivity. ATRs are today operated by some 190 carriers all over the world, and this is clearly providing us with many potential opportunities to place this new fleet of regional aircraft". He added: The low operating cost of the ATR 72-600 makes it a compelling choice for operators that need to offer a differentiated product on short-haul sectors."
Filippo Bagnato, Chief Executive Officer of ATR, declared: "We are pleased to receive DAE as a new customer and to further expand the list of leasing firms trusting ATR when thinking to develop their presence in regional aviation business. Thanks to the contribution of lessors, many more airlines can today benefit from the advantages of the newest ATR '-600 series' aircraft, namely in terms of reduced fuel costs, most updated technologies, operating performance and world-class interior designs for passengers". He added: "Our new partnership with DAE will further enhance the visibility of our brand and our products in the Middle East, where we expect to continue developing our presence in the very next years".
About the ATR 72-600:

Passenger capacity: 68 to 74 seats
Engines: Pratt & Whitney 127M
Maximum takeoff power: 2,750 horsepower per engine
Maximum takeoff weight: 23,000 kg
Maximum load: 7,500 kg
Maximum flight range when fully loaded: 900 nautical miles (1,665 km)


9