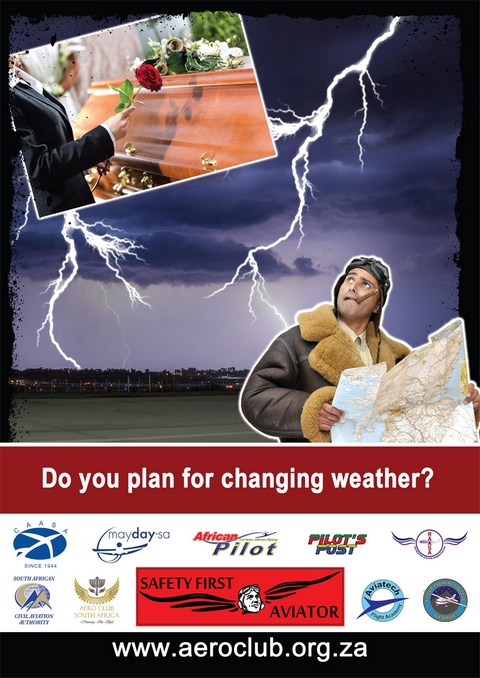 THIS WEEK IN MIDWEEK UPDATE


1 Plan your weekend
2 Forthcoming events
3 C295 the multi-mission champion
4 Roll Out for First Italian built Eurofighter Tranche 3
5
Pipistrel Surveyor - new generation of special service aircraft
6 Airbus Helicopters delivers the German Army's final upgraded Tiger support helicopter for deployment in Afghanistan
7 Rosoboronexport and Russian Helicopters continue fulfilment of India contract with landmark 3,500th Mi-17
8 Embraer rolls out first production e175 with fuel burn improvements
9 Rate Card


1


PLAN YOUR WEEKEND

21-23 March: Durban Sky Grand Prix, Durban. Contact Gerna Fraser:
031 563 9165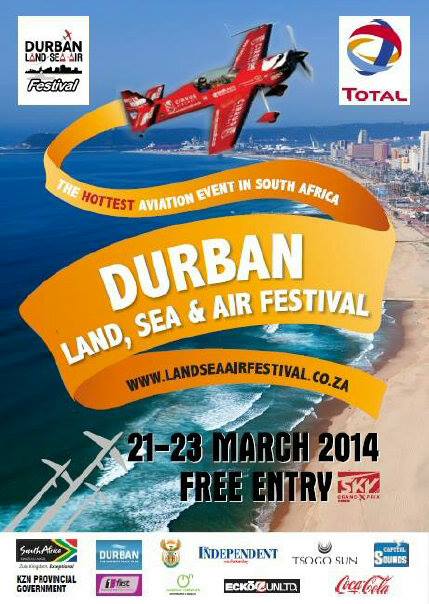 22 March: PASASA TMG fly-in, Kittyhawk. Contact Marietjie van Niekerk:
082 765 6670
2
2014 FORTHCOMING EVENTS


28-29 March: Wings and Wheels festival, Uitenhage. Contact Lourens Kruger 082 320 2615
imk@telkomsa.net

29-30 March: SAC North-West regionals. Contact Annie Boon
change@mweb.co.za
4-5 April: Namibian International Airshow. Contact: Maria Diekmann
rest@iway.na
5 April: Parys Pylon Time Trials, Parys. Contact: Scully Levin
flyboys@global.co.za
11-13 April: SAA Pilot's Association Zebula Airshow and fly-in. Contact: Paul Weich:
pdweich@mweb.co.za
28 April-1 May: PASA SA National Skydiving Championships, Wonderboom Airport. Contact: Peter Lawson 012 566 6535:
greatfun@mweb.co.za



1-4 May: Aero Club week and EAA National Convention, Bethlehem. Contact: 011 082 1100
3-4 May: SAC Free State Regional Aerobatics, Parys. E-mail:
change@mweb.co.za

10 May: SAAF Museum Annual Airshow, AFB Zwartkops. Contact: Lt. Col. O'Connor 012 351 2290 E-mail:
oc@saafmuseum.org
17 May: SAPFA Fun Rally, Krugersdorp. E-mail: mary@expandingbranding.co.za
3
C295 THE MULTI-MISSION CHAMPION


The longest-fuselage member of Airbus Defence and Space's tactical airlifter family is versatile, robust and has the lowest cost life-cycle of any aircraft in its category.
Since its launch in 2001, C295s have been sold to customers and operators in Algeria, Brazil, Chile, Colombia, Egypt, Finland, Jordan, Poland, Portugal and Spain - performing in tactical airlift, search & rescue (SAR), and maritime patrol missions.
As a stretched version of Airbus Defence and Space's CN235, the C295 offers an optimised airframe for the medium-weight sector. With the largest cabin volume and floor space in its class, the C295 is the only aircraft with adequate space for a full complement of SAR gear and mission systems, plus comfortable crew rest and preparation areas.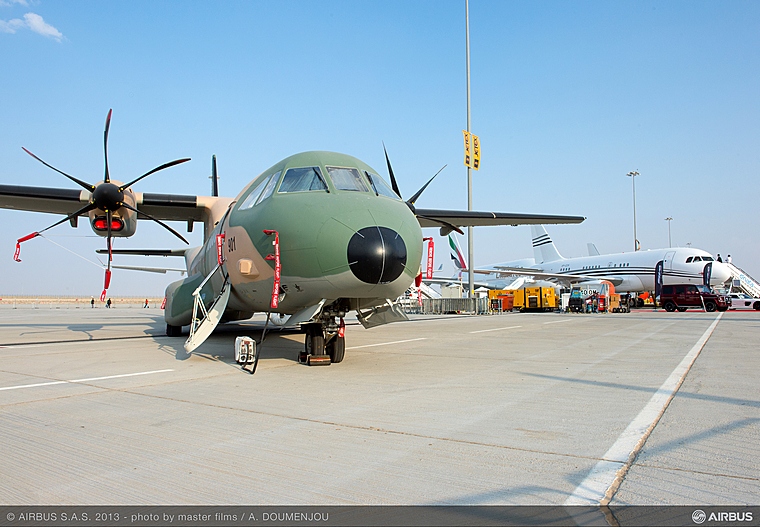 The longest-fuselage member of Airbus Defence and Space's tactical airlifter family is versatile, robust and has the lowest cost life-cycle of any aircraft in its category

Its rear ramp allows for easy loading of mission pallets, passengers, cargo, and litters for medical evacuation, and is fully certified and proven in static line parachute egress and 204-kg aerial delivery by static line. A lateral side door on the C295 also is certified and operational for para-drops, while four bubble spotter windows can be installed on the fuselage to provide optimal conditions for visual search - including full panoramic coverage beneath the aircraft.
The C295 is a highly survivable aircraft, with global operations that include missions in Iraq and Afghanistan. Its agile manoeuvrability and low radar signature are enhanced by fully-integrated missile and radar warning systems, along with a countermeasures dispenser.
Maximum payload of the C295 is 9,200 kg., and its cabin is sized to accommodate up to 71 troops. Cargo loading options include five military standard 88-in. x 108-in. 463L pallets, or up to 10 88-in. x 54-in. pallets. For aerial cargo delivery, up to 8,000 kg. can be delivered in a single pass.
Equipped with two Pratt & Whitney Canada PW127G turboprop engines, the C295 has excellent handling qualities, and its performance characteristics enable use of short, semi-prepared runways.


Maximum payload of the C295 is 9,200 kg., and its cabin is sized to accommodate up to 71 troops

The C295's multi-role capabilities are underscored by the development of an Airborne Early Warning and Command (AEW&C) version, equipped with a large rotodome installed atop the fuselage. This variant has been designed to provide high quality 360-degree surveillance - creating an integrated air and maritime situation picture and electronic order of battle in real time.
As a versatile airborne platform, the C295 AEW&C will be equipped with a fourth-generation active electronically-scanned array radar from Israel Aerospace Industries/ELTA, and can be configured with a full range of sensor and control systems - including electronic countermeasures, a self-protection suite and network-centric communications.
It responds to a growing demand for affordable, medium-sized early warning systems for such missions as air defence, homeland security, border protection, counter-terrorism and battlefield management. Airbus Defence and Space's objective is to open a new market by offering the C295 AEW&C as high-performance early warning platform to many more operators than the limited number of military forces that operate the much larger Airborne Warning and Control Systems (AWACS) today.
As an additional upgrade to this aircraft, "winglets" and enhanced engines will be introduced on the C295W version. This variant incorporates uprated Pratt & Whitney Canada PW127 turboprop power plants and wingtip devices to reduce fuel consumption, extend flight endurance and increase operating altitude.


4


ROLL OUT FOR FIRST ITALIAN BUILT EUROFIGHTER TRANCHE 3

The first new standard Eurofighter Typhoon built in Italy has rolled out from the Turin-Caselle Plant. The latest Alenia Aermacchi production Eurofighter Typhoon, known as Tranche 3, represents a major achievement in the evolution of the world's leading combat aircraft.
The Tranche 3 standard embodies a number of changes that effectively enhance the aircraft's performance and which allow for future upgrades making it more attractive to current and potential export customers.
The first Italian Tranche 3 has been produced for the Italian Air Force by the Eurofighter Partner Companies and assembled by Alenia Aermacchi. The Italian single seat aircraft no.64 is now ready for engine tests at Turin-Caselle and will be delivered within the first half of this year.
Under the Tranche 3A contract signed in 2009, a total of 112 aircraft have been ordered for the four European partner nations of Germany, Italy, Spain and the UK, with 21 aircraft bound for the Italian Air Force.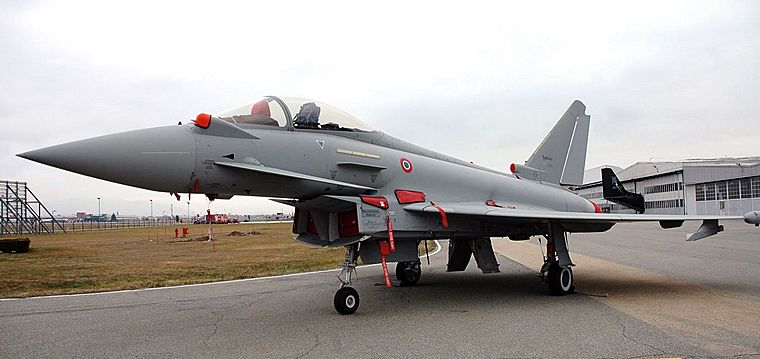 The Tranche 3 standard embodies a number of changes that effectively enhance the aircraft's performance and which allow for future upgrades

Alessandra Saroglia, Alenia Aermacchi Eurofighter programme manager, said: "The first Eurofighter Tranche 3 is a major stepping stone in our production programme. The aircraft embodies a number of changes with respect to previous production tranches making it even more operationally capable and also a series of provisions allowing it to take on additional capability in the future. For example, the Tranche 3 aircraft has been built with power, cooling and electronics to allow for the fitting of the new E-Scan radar."
Alberto Gutierrez, Chief Executiove Officer of Eurofighter, said: "The Eurofighter programme continues to build momentum while serving our customers' air forces. Ours is a story of intelligent evolution built around listening to the needs of our customers and then delivering against those needs. Our Tranche 3 aircraft will be the most potent yet offering unmatched flexibility at a time when every asset has to prove that it can earn its place day in and day out."
Since entry into service of the first Eurofighter Typhoon at the end of 2003, more than 400 Eurofighter Typhoons have been delivered to six nations: Germany, the United Kingdom, Italy, Spain, Austria and Saudi Arabia. In December 2012, Oman became the seventh customer ordering a total of 12 aircraft. Eurofighter Typhoon is currently in service with 21 operational units in the Northern and Southern hemisphere and to-date the whole fleet has completed more than 220,000 flying hours worldwide.
5



PIPISTREL SURVEYOR - NEW GENERATION OF SPECIAL SERVICE AIRCRAFT

The best aircraft for special services such as: infrared and classic aerial video and photography, 3D terrain mapping, surveillance, sea and border patrol, power/pipeline monitoring and more... It has extremely fast cruise speed, excellent camera stability and low noise, superb range and characteristics even in harshest conditions such arctic ice, deserts and tropical regions.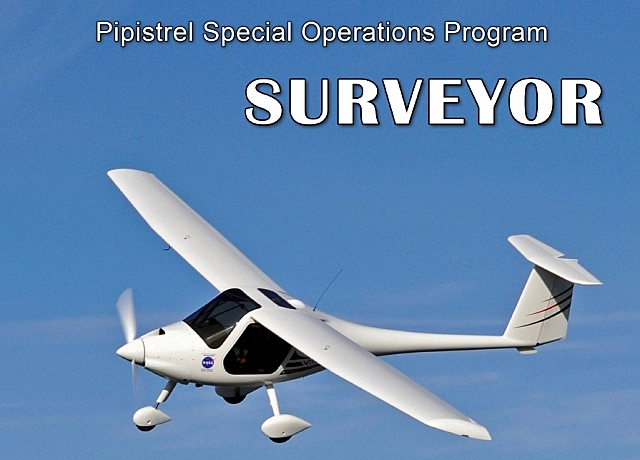 The Pipistrel SURVEYOR Airborne Surveillance program features a special aircraft that is customized with different advanced sensory packages and control systems using the Pipistrel Virus SW 100 as a base airframe with either 35-foot or 50-foot wingspan and then fully customized for your mission requirements.
The Pipistrel Virus SW 100 is the winner of two NASA competitions for excellence in aircraft technology, the PAV 2007 and the GAT 2008 challenges. The Surveyor 35 is known for extremely fast cruise speeds and being stable throughout the camera operating speed range. If longer flights are required the Surveyor 50 is known for its super-efficient operation, extremely low noise footprint and being able to stay airborne for more than 24 hours.
Using advanced composite technologies, the airframe guarantees corrosion-free construction and extreme durability even under the harshest conditions. More than 600 aircraft from these models fly worldwide over deserts, artic ice and tropical regions. The Pipistrel Surveyors' are truly versatile aircraft with excellent handling characteristics, low purchase and operating costs and high capability sensors.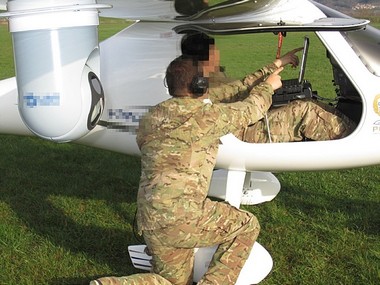 Typical missions include homeland security and wildlife management

The Surveyor 35 and Surveyor 50 are available through the Pipistrel Special Operations Program with three payload configurations or the aircraft can be fully customized and built to suit your specific requirements: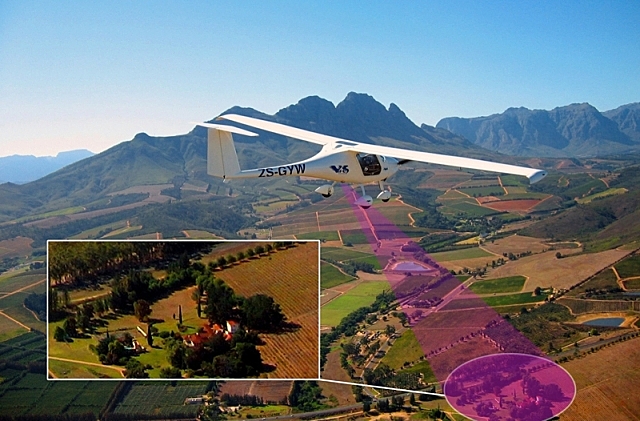 The Pipistrel platform is the perfect solution for video surveillance and video recording

• Surveyor VIDEO Platform - perfect for day and night video recording. The system is equipped with a HD camera with digital zoom and an infrared camera both mounted on a gyrostabilized gimbal.
• Surveyor ULTRA HIGH RES PHOTO Platform - superb for 3D terrain mapping and aerial photography. The system is equipped with an ultra-high resolution (36 MP) photographic camera on a gyro-stabilized gimbal.
• Surveyor LDC - Look down camera for cartography using an automated image tracking and alignment gimble
• Surveyor Custom - start with our basic airframe and modify to suit your particular requirement and payloads.
Equipped with a High-Definition camera with 28x digital zoom for day surveillance and a 640 x 480 infrared camera, the VIDEO platform is the perfect solution for video surveillance and video recording.
Typical missions include:
• Day and Night operations
• Border Surveillance and Control
• Homeland Security
• Traffic Observation
• Special Events Security
• Surveillance
• Moving target detection and tracking
• Convoy protection
• Fire/ Disaster Management
• Airborne Data Acquisition • Pollution Control
• Crime prevention
• Wildlife Management
• Forest Management
• Disaster support
• Seaport monitoring
• SAR operation and victim localization
• Maritime/Costal Patrol
• Power/Oil/Pipeline Monitoring
6
AIRBUS HELICOPTERS DELIVERS THE GERMAN ARMY'S FINAL UPGRADED TIGER SUPPORT HELICOPTER FOR DEPLOYMENT IN AFGHANISTAN

The conversion of 12 Tiger rotorcraft to their ASGARD configuration is now complete

The Germany Army received the last of 12 Tiger UHT support helicopters upgraded by Airbus Helicopters for Afghanistan missions to support ground troops, protect convoys and perform reconnaissance operations.
This milestone rotorcraft - presented during a delivery ceremony at Airbus Helicopters' Donauwörth, Germany production facility - was provided to the military service's 36 Combat Helicopter Regiment.
It completed the three batches of four Tiger UHT support helicopters modified to the ASGARD (Afghanistan Stabilization German Army Rapid Deployment) configuration through a program launched in late 2011 by Airbus Helicopters and the German Federal Ministry of Defence. The ASGARD conversion includes installation of engine sand filters and additional ballistic protection, along with the incorporation of a mission data recorder and enhanced communication equipment for multinational missions.
The German Armed Forces began deploying its initial Tiger UHTs modified to the ASGARD configuration in December 2012, with operations beginning a month later in Mazar-e-Scharif.
To date, these ASGARD-upgraded Tigers have accumulated well over 1,000 flight hours in German military service, demonstrating their high reliability, mission effectiveness, and a high level of acceptance during support missions.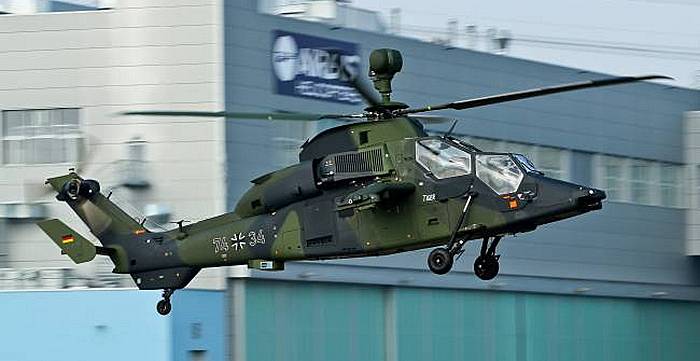 (© Charles Abarr)

The German Armed Forces began deploying its initial Tiger UHTs modified to the ASGARD configuration in December 2012

"The Tiger ASGARD program is the result of a successful and close cooperation between Airbus Helicopters and the German Armed Forces," said Wolfgang Schoder, the Managing Director of Airbus Helicopters in Germany. "Today's milestone underscores our ability to develop and implement upgrades that meet specific army requirements in highly-demanding environments such as Afghanistan."
The ASGARD retrofit was performed by Airbus Helicopters at its Donauwörth site, which also is home to the final assembly line for Germany's Tiger UHT support helicopter versions.
Overall, Airbus Helicopters has delivered more than 100 Tigers in their various versions to the military services of Germany, France, Spain and Australia - accumulating more than 50,000 flight hours, including over 7,500 hours logged during military operations in Afghanistan, Libya, Mali and Somalia.
About Airbus Helicopters (
www.airbushelicopters.com
)
Airbus Helicopters, formerly Eurocopter, is a division of Airbus Group, a global pioneer in aerospace and defence related services. Airbus Helicopters is the world's No. 1 helicopter manufacturer and employs more than 23,000 people worldwide. With 46 percent market share in civil and para-public sectors, the company's fleet in service includes some 12,000 helicopters operated by more than 3,000 customers in approximately 150 countries. Airbus Helicopters' international presence is marked by its subsidiaries and participations in 21 countries, and its worldwide network of service centres, training facilities, distributors and certified agents. Airbus Helicopters' range of civil and military helicopters is the world's largest; its aircraft account for one third of the worldwide civil and para-public fleet. The company's chief priority is to ensure the safe operation of its aircraft for the thousands of people who fly more than 3 million hours per year.
7
ROSOBORONEXPORT AND RUSSIAN HELICOPTERS CONTINUE FULFILMENT OF INDIA CONTRACT WITH LANDMARK 3,500TH MI-17

Russian Helicopters, a subsidiary of Oboronprom, part of State Corporation Rostec, has built the 3,500th export version of the Mi-17 at Kazan Helicopters. The helicopter will be delivered to the Indian Armed Forces as part of a contract signed by Rosoboronexport in 2012.
A contract for 80 military transport Mi-17V-5 helicopters was signed by Rosoboronexport in 2008, and all obligations have been met by the Russian side. In 2012 - 2013 India ordered a further 71 helicopters, which are currently being built by Russian Helicopters to the agreed schedule.
"South and South-East Asia are a core region for promoting Russian manufacturing. Our helicopters are well-known here and demand has remained constant," Russian Helicopters CEO Alexander Mikheev said. "Today more than 250 helicopters built at our facilities are operational in India. They are used for flight training, personnel-carrying, search-and-rescue and medevac missions, and providing assistance in emergencies. Thanks to their unique abilities they can operate in even the most adverse weather conditions, and complete their missions with distinction."
In summer 2013 Russian-built military transport helicopters were involved in evacuating people after torrential rains caused severe flooding in the northern Indian state of Uttarakhand. In February this year Mi-17V-5 helicopters evacuated about 200 residents of villages in the northern state of Jammu and Kashmir in the Himalayas after they became cut off from the rest of the region following cold weather and heavy snowfall.
The Mi-17V-5s being delivered to India are part of the legendary Mi-8/17 series, and are built on the construction solutions of previous generations of the series. All of the helicopters are fitted with a KNEI-8 avionics suite and a new PKV-8 autopilot, which helps reduce pilot workload and provides comprehensive information to enable pilots to complete complex missions. In addition, the helicopters being supplied to India are fitted with modern powerful engines, significantly expanding their capabilities for transporting heavy and bulky loads, particularly in the high mountain terrain characteristic of northern India.
Soviet- and Russian-built helicopters have operated successfully in India for more than half a century. The first Mi-4s were delivered in January 1961; in the decades since, Mi-26s, Mi-24/35s, Mi-8/17s have all been supplied to India.
Russian Helicopters attaches particular importance to providing after-sales maintenance services in regions where it supplies helicopters. The parties are currently collaborating on the development of an offset programme aimed at expanding India's capabilities to provide maintenance services for Russian helicopters.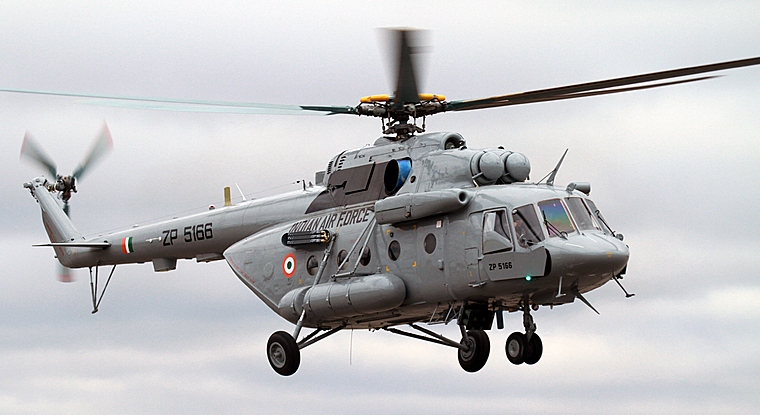 The Mi-17V-5s being delivered to India are part of the legendary Mi-8/17 series

Russian Helicopters is also interested in developing the Indian market for commercial helicopters. Today development work is ongoing on the new multirole Mi-171A2, which could potentially expand the fleet of Russian-built helicopters in India. The new helicopter is the latest addition to the Mi-8/17 series and over time will replace its predecessors from this illustrious series. The Mi-171A2 has been designed using the latest materials and aerospace technologies, and will come with an upgraded power plant, new rotor system and modern avionics suite.
Russian Helicopters is currently participating in India Aviation 2014, where it is showcasing its current and forthcoming models to operators from South and South-East Asia. India Aviation 2014 is taking place at the exhibition centre of Begumpet airport in Hyderabad, and the company's stand can be found in Sector B at stand 42.
Russian Helicopters, JSC is a subsidiary of UIC Oboronprom, which in turn is a part of State Corporation Rostec. It is one of the global leaders in helicopter production and the only helicopter design and production powerhouse in Russia. Russian Helicopters is headquartered in Moscow. The company comprises five helicopter production facilities, two design bureaus, a spare parts production and repair facility, as well as an aftersales service branch responsible for maintenance and repair in Russia and all over the world. Its helicopters are popular among Russian ministries and state authorities (Ministry of Defence, Ministry of Internal Affairs, Emergency Control Ministry), operators (Gazpromavia, UTair), major Russian corporations. Over 8000 helicopters of Soviet/Russian make are operated in 110 countries worldwide. Traditionally the demand is highest in the Middle East, Africa, Asia-Pacific, Latin America, Russia, and CIS countries. Russian Helicopters was established in 2007. In 2012 its IFRS revenues increased 21% to RUB 125,7billion. Deliveries reached 290 helicopters.
8


EMBRAER COMMERCIAL AVIATION ROLLED OUT THE FIRST E175 FEATURING A RANGE OF AERODYNAMIC IMPROVEMENTS THAT REDUCE FUEL BURN

Embraer Commercial Aviation rolled out the first E175 featuring a range of aerodynamic improvements that reduce fuel burn compared to the previous production aircraft. The modifications include the introduction of a new wingtip, systems optimization, and streamlining of aerodynamic surfaces. The aircraft was presented to Embraer employees at a ceremony at the company's São José dos Campos facility today. The first customer delivery of the E175 with the complete package of modifications is expected in the coming weeks.
The modified E175 aircraft recorded impressive results during several months of performance trials. Fuel consumption on a typical flight is 6.4% lower than the original E175, exceeding earlier-reported savings of up to 5%.
"The 6.4% fuel consumption reduction demonstrates the expertise of our development and manufacturing teams and partners, and our commitment to provide our customers with the best product to keep them competitive," said Paulo Cesar Silva, President & CEO of Embraer Commercial Aviation. "We are delivering, on schedule, an airplane unique to the market. With the most comfortable passenger cabin in the 70 to 90-seat category, the E175 is the airplane with the lowest operating cost in its class."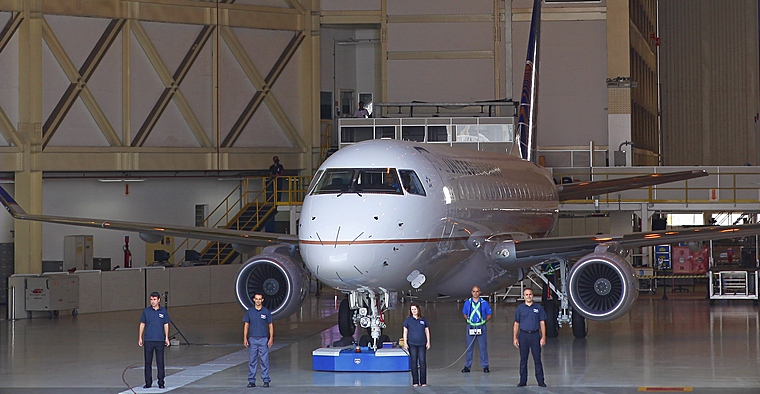 The modified E175 aircraft recorded impressive results during several months of performance trials

With these improvements, the E175 has become a best-seller in its category. In 2013, four airlines in the USA (Republic Airways, United Airlines, SkyWest Inc., and American Airlines Inc.) placed 177 firm orders, 60 re-confirmable orders and 277 options for the E175.
The versatility of the E175 is evident when compared with 70 to 80-passenger turboprop aircraft. On routes of more than 250 nautical miles (450 kilometers), the E175 offers better operating economics and greater productivity, as well as superior passenger comfort.
Besides reduced fuel burn, other improvements to the current generation of E-Jets include longer maintenance intervals, increased productivity and lower maintenance costs. These improvements ensure that the airplane will remain competitive until the second generation of the jet, the E175-E2, goes into operation in 2020 when it will offer even greater operating efficiency.
9