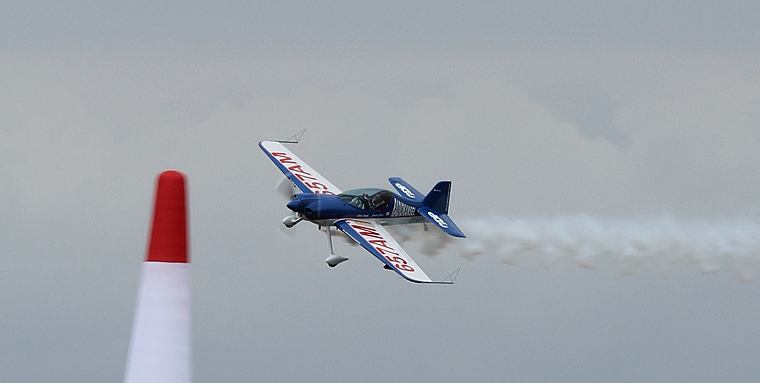 Day two of the Sky Grand Prix and during the morning the sky remained overcast. Friday, being a public holiday meant that Durbanites and out of town visitors flocked to the beachfront to see the second leg of the eliminations. Only five of the ten South African entries would qualify for the finals. The five overseas pilots all had a free pass into the finals.
The Team of KZN Skydivers again showed their skills when all despite a rather strong wind flew their canopies, after having jumped from the Antonov AN2, with precision and landed safely on the beach between the Surf and crowd line.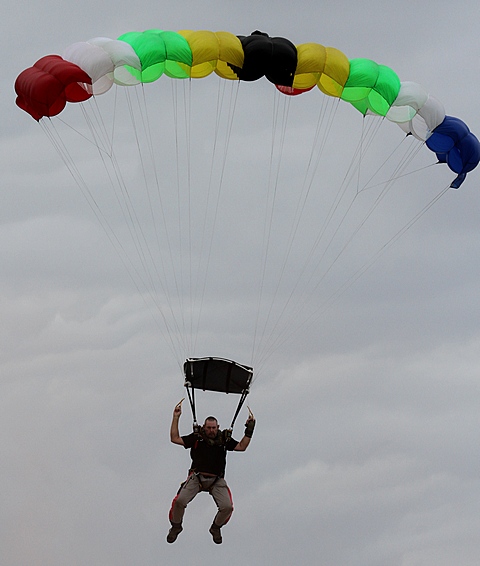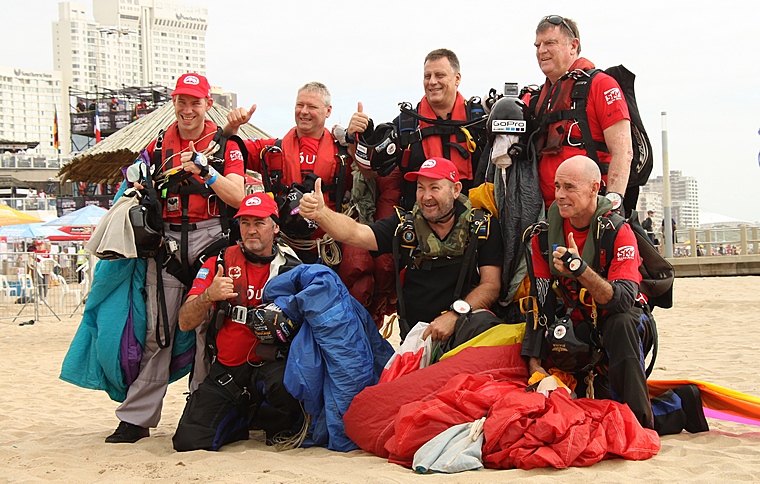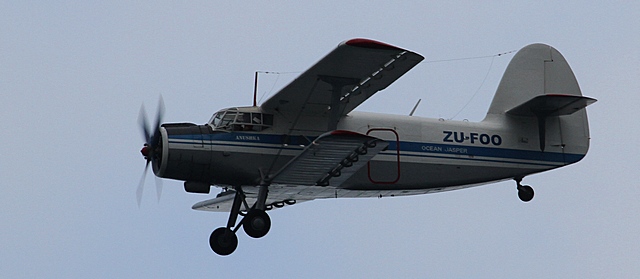 Next on the program was the six ship consitsting of four Yak 52's, one Yak 18 and led by a Nanchang CJ6.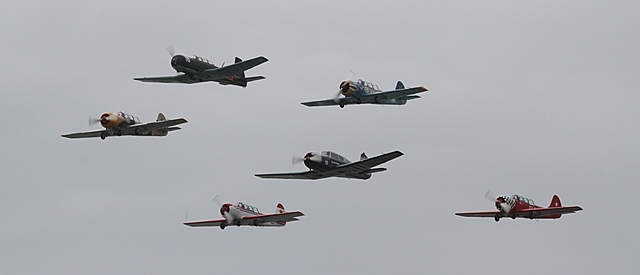 The SAAF Siver Falcons now sponsored by Lanseria based NAC (National Airways Corporation) were back to thrill the growing number of spectators.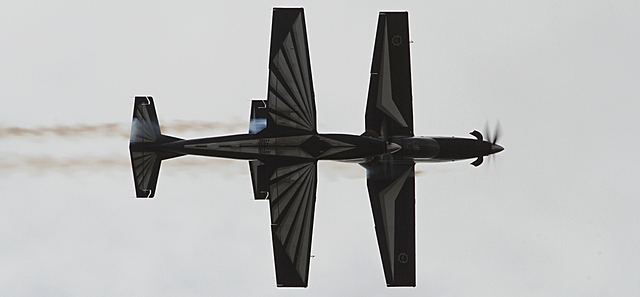 The six South Africans who had the lowest scores the previous day were given a final chance to qualify for the finals on Saturday. Unfortunately none made it through.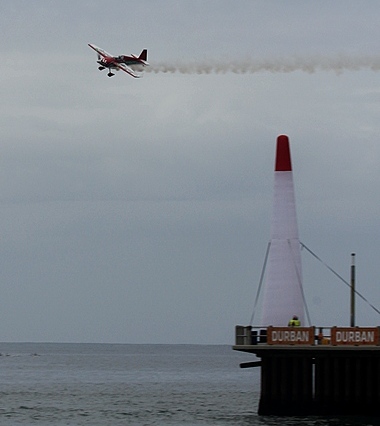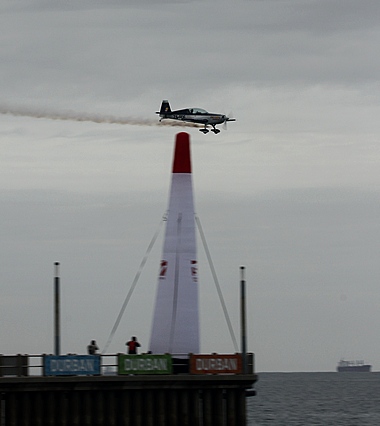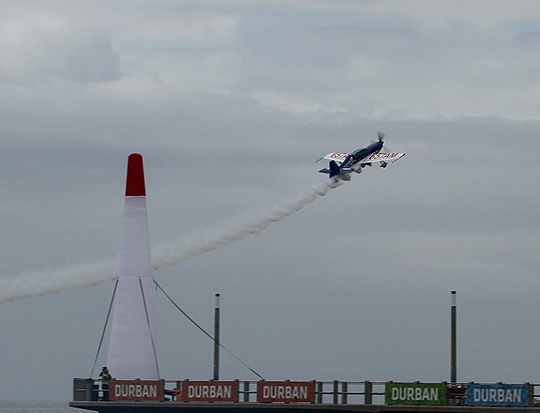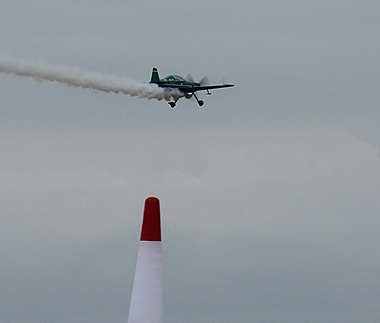 The six with the highest scores competing head to head with the five foreign pilots were next and those who made it are Nigel Hopkins, Patrick Davidson, Mark Hensman, Bertus du Preez and Barrie Eels.
The weather improved as the day progressed and after lunch the sun was out and more and more visitors arrived to enjoy the free show on Durban's renowned beachfront and they were treated to the cream of the crop of South Africa's display pilots and teams.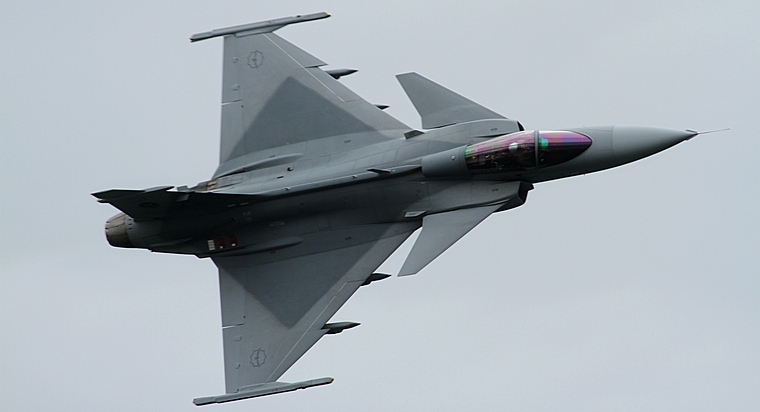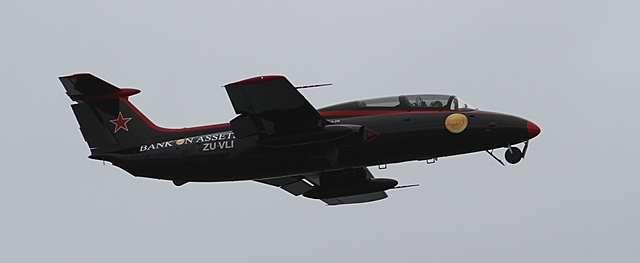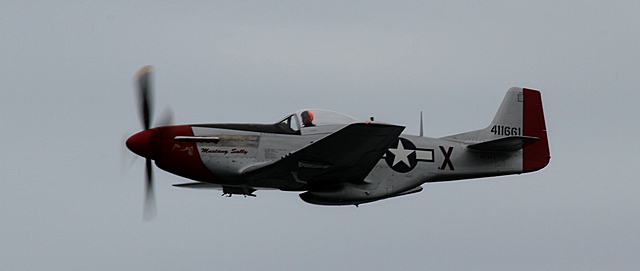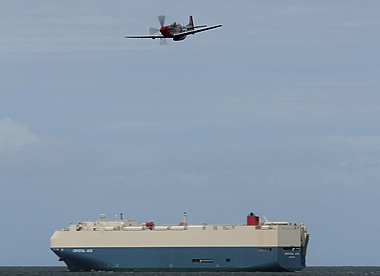 Nigel Hopkins and the five foreign pilots then each had a turn to give the spectators a taste of what was too expect on Saturday.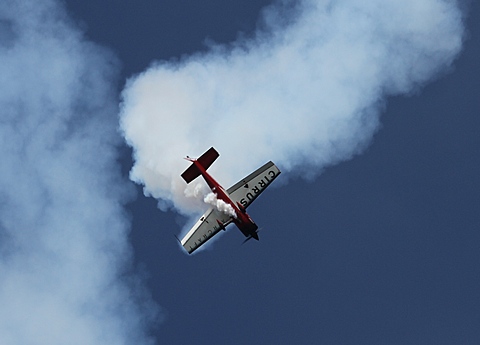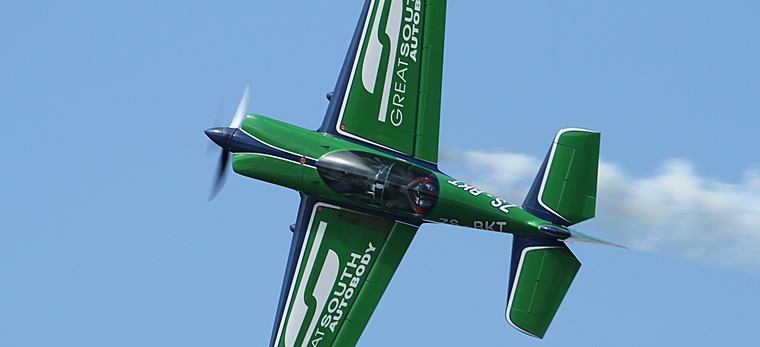 FOLLOW AL THE ACTION FROM THE SKY GRAND PRIX ON PILOTS POST