Things are going very well here at the factory and production is whizzing along at a rate never seen before. We have set monthly incentive based targets for the factory and so far everyone has upped their game and put in the extra hard work to meet them, and almost doubled production. That means six factory built planes a month rolling off the production line and eight full kits per month. We continue to try to manufacture and produce faster and faster and hope to see lead times reduced even more over the next six months. We'll keep you updated on any changes (hopefully positive only) to lead times, but right now from order being placed to test flying here at the factory is 3 months. So things are certainly an improvement on this time last year!
We have a number of new staff members, not only in the factory but also in management roles to increase production and improve on efficiency and accuracy. Kit packing and The Stores have a new leading lady by the name of Karin Beatty who has whipped things into shape and instituted a number of new processes. There has already been a remarkable improvement in the time taken and accuracy of kit packing. Composites has been taken over by Paul Beatty (Karin's husband), who has many years of experience in composite work building sailplanes and most recently worked for Jonkers Sailplanes, heading up their composites department.
Sales keep ticking along steadily. At the moment we are allocating Sling 2 serial number 175 and Sling 4 serial number 047, and to date 49 of those serial numbers have been for export! So almost 25% of our sales now are international! Well done to all at the factory! We will of course have a true to form "Airplane Factory mother of all parties for the sale of the 200th Sling 2 and 100th Sling 4, to which you will all be expected to dress in tight revealing dresses and makeup for the men and pilots uniforms for the girls! Mike and James have promised to come….. Well in nothing…..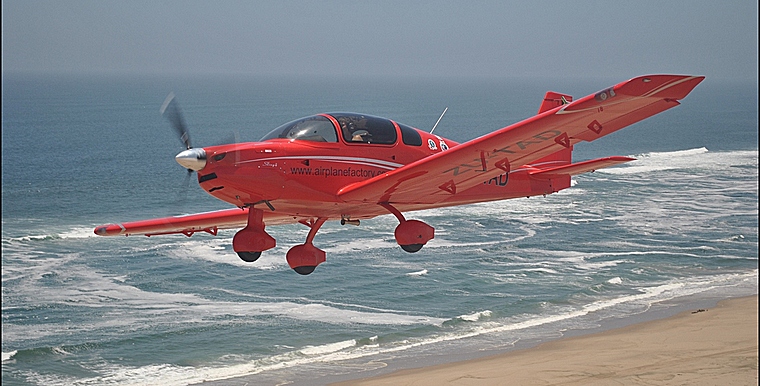 Sales of Sling 4 aircraft have taken off in both South Africa and the USA

Other news is that we are gearing up for Oshkosh 2014. We won't be flying there in a Sling this year but Matt and Ryan, our TAF Inc. USA directors will be flying at least one of their planes to the show. We have a great stand again and hope it will be as good as last year. As you know, we sold a plane at the show last year, the first plane Mike Blyth has ever sold at an air show!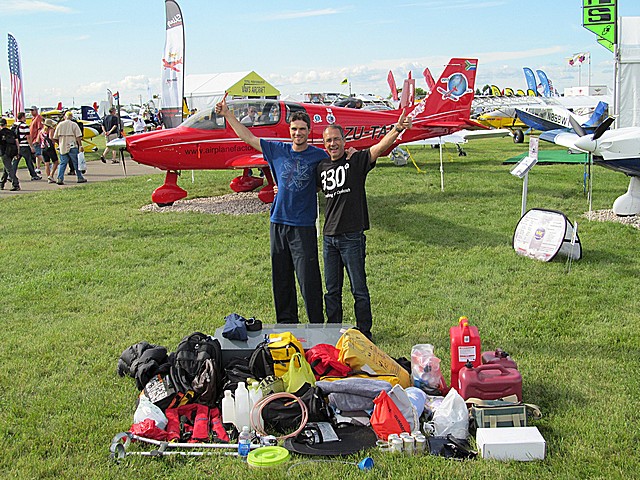 Oshkosh 2013 in our production prototype Sling 4

The Sling has really taken off around the USA over the last year. It has been featured in several aviation magazines with some very positive press. Sling 2 kit sales are on the increase! We have shipped six Sling 2 kits this year already, and further shipments are on the way of two factory built Sling 2's and Four Sling 4 kits. We already have orders for the first two Sling 4 kits, which will be delivered to customers in the next couple of months. And, we have just sold another ready-to-fly Sling LSA, which is going to a happy customer in California. We'll continue this trend of amazing growth and start off the 2014 air show season by attending SUN 'n FUN in Lakeland, Florida from April 1st - April 6th.