1. Message from the Editor
2. Pilots face tough physicals but 'shallow' mental examinations.
3. Africa's 2014's Hazards, Incidents, Accidents and Safety Occurrences
4. Emergency Response Planning
5. Henley Global Safety and Quality Training ….
6. Silver Falcons to make 9 appearances is 2014
7. News from the Johannesburg Airports
8. FAA Introduces new clearance terminology
9. NTSB Reminds pilots to land at the right airport
10. Safety and Security Tips
11. Finale



As we seem to be in an "Airshow" period it seems to be a good idea to point out that where aircraft are on show pirouetting around the skies that it seems to be a prudent thing to do to ensure that Rescue and Fire Fighting Services are on site. Needless to say they cannot just be municipality trained as rescue people from burning aircraft is an entirely different thing from rescuing people from burning buildings. Also the mix of fire expellant/retardant is different and therefore different stocks are needed on site. I say this as one of the shows on the 29th March did not have any Fire Service in attendance!


On the subject of Mental Health of pilots (of all persuasions) we at Global Aviation Consultants can provide you with the very best in evaluation. As we take this subject extremely seriously please do not hesitate to contact us for assistance.


Lithium cargo facing outright industry ban - A worldwide cargo ban on transporting highly combustible lithium metal batteries on passenger aircraft could be imposed on airlines as early as next week, writes Aimée Turner. An expert group was established earlier this year by the International Civil Aviation Organization (ICAO) to determine just how dangerous transporting lithium metal batteries in both passenger and cargo holds really is. Lithium metal - or non-rechargeable - batteries are used to power a whole range of personal gadgets and they are routinely carried in the cargo holds of passenger aircraft. If a lithium metal battery overheats it can lead to thermal runaway and reach temperatures exceeding 760 degrees Celsius. Just one battery could generate enough heat to cause nearby batteries to go into thermal runaway resulting in propagation from cell to cell and package to package. The Halon 1301 fire suppressant carried on board passenger aircraft, worryingly, has no effect on lithium metal battery fires.


Finally the thorny subject of Aerodrome Familiarisation Training - it is a requirement for all persons entering the airside of an aerodrome to undergo an Airside Induction Training Course which has a validity of two years and is approved by the SA CAA.

Vivienne


1. PILOTS FACE TOUGH PHYSICALS, BUT 'SHALLOW' MENTAL EXAMS


The Federal Aviation Administration requires stringent physical exams for U.S. pilots, but monitors their mental health largely through their own reporting and prescriptions. Before the appointment, the pilot fills out a medical history through part of the FAA's website called MedXPress. Besides typical physical characteristics, the questions ask about medications, ailments such as vision or heart problems and mental disorders such as depression or anxiety. The Aviation Medical Examiner then meets with the pilot to check vision, lungs, heart, abdomen, extremities for swelling that could signal heart failure and urine for possible diabetes or renal failure. "Basically, the air medical is an overall survey to ensure that pilots don't put passengers or people on the ground at risk," and "if we see anything that raises a flag, we defer it for FAA review. All of the ones that we certify are also reviewed by the FAA, and they verify whether it was a good decision or a bad decision."


He estimated that 10% or 15% of the pilots he sees are declined immediately or deferred for further FAA evaluation. Commercial pilots aren't allowed to have insulin-dependent diabetes, for example. The FAA also can review driving infractions, such as drunken driving. A well-known AME at Embry Riddell University said that there's a lot of fantasies about flying in the air and ending things with as much damage as you can, and that is never far from our minds as a possibility." However, psychological problems are rare in pilots who receive their certificates. Commercial pilots fly tens of thousands of flights each day in the USA without incident.


An FAA report issued in February stated that of 2,758 aviation fatalities during a 10-year period it found eight cases of probable suicide. Five of those pilots had commercial licenses, two of whom had a history of suicide threats or joking about suicide. But all the incidents happened in small propeller planes or a helicopter.


There have been a couple of completely unproven commercial crashes where investigators suspected pilots steered their planes toward the ground. SilkAir Flight 185, which crashed into a river in Indonesia in December 1997 being one and Egyptair Flight 990, which crashed off the coast of Massachusetts in October 1999 being the other. In a case without injuries, a co-pilot locked the Captain out of the cockpit in March 2012 after he began speaking nonsensically during a flight from New York to Las Vegas. He then moved about the cabin yelling about Jesus and al-Qaeda before flight attendants and passengers restrained him for an emergency landing in Amarillo, Texas. At trial for interfering with a flight crew, the co-pilot was found not guilty by reason of insanity after arguing he had a "brief psychotic disorder" from lack of sleep.


At the end of the day what every accountable manager is relying on is that point an old salt who has been flying an airplane for 35 years has the highest probability of not going off the deep end, so to speak, on tomorrow's flight, therefore the answer to the predicament is make absolutely sure you know your pilots. Before they strap themselves in.


2. AFRICA'S 2014 HAZARDS, INCIDENTS, ACCIDENTS AND SAFETY OCCURENCES

ACCIDENTS INVOLVING FIXED WING AIRCRAFT IN AFRICA DURING 2014



DATE A/C TYPE FATAL ITIES LOCATION


04 Jan TBA 1 Breede River between Cape Infanta and Swellendam, WC, RSA
14 Jan FA52 SAB 2 Nr Kabanje, Bwiketo Village, Zambia
20 Jan Antonov 28 0 On the approach into Addis Ababa, Ethiopia
24 Jan Jonker JS-1C Revelation 1 Tempe Airport, Bloemfontein, RSA
28 Jan KR2 (Homebuilt) 1 Wonderboom Airport, Pretoria, RSA
29 Jan Giles G-202 1 Alexandria, EC, RSA
03 Feb Beechcraft C90GTi 3 Lanseria International Airport, RSA
11 Feb C130 Hercules 77 Ouled Gacem, Oum El Bouaghi Province, 500 km east of Algiers, Algeria.
15 Feb TBA 1 Heidelberg, RSA
16 Feb Cessna 182 Tug Plane 1 Orient Hills, Magaliesburg, GP, RSA
17 Feb BAe-748-371 1 Bentiu, South Sudan
21 Feb Antonov 26 11 20 miles from Tunis-Carthage Airport, Tunisia
08 Mar TBA 1 75km from Ondongwa Airport, Etosha National Park, Namibia
11 Mar Tetras 2 Antananarivo, Madagascar
15 Mar TBA 3 Camperdown, Kwazulu Natal, RSA
Source, amongst others, PlaneCrash info.com; News24, Aviation Herald, Flight Safety Information


ACCIDENTS INVOLVING ROTOR WING AIRCRAFT IN AFRICA DURING 2014
DATE A/C TYPE FATAL ITIES LOCATION
07 Jan Eurocopter AS 350 (Squirrel) 0 Grand Central Airport, GP, RSA
12 Jan RH44 1 Nr Gwanda Town, Zimbabwe
09 Mar MI24 0 Nr Zarzaitine Airport, In Ameras, Algeria
HAZARDS & INCIDENTS INVOLVING FIXED WING AIRCRAFT DURING MAR 2014
HAZ INC DATE A/C TYPE LOCATION FATAL ITIES CIRCUMSTANCES OP TYPE
4 Mar A320-200 RWY29 Tunis Airport, Tunisia 0 A/C landed at about 08:24L (07:24Z) bursting both right hand main gear tyres. The aircraft came to a safe stop. COM
INC 6 Mar B737-400 RWY08, Port Elizabeth Airport, RSA 0 A/C was rotating for take-off from Port Elizabeth's RWY08 when the right hand engine (CFM56) ingested a large bird. The crew stopped the climb at safe altitude and returned to Port Elizabeth for a safe landing. COM
INC 9 Mar B747-400 RWY03L at O R Tambo International Airport, Johannesburg, RSA 0 the aircraft flew through a flock of birds and ingested a number of birds into engines #3 and #4 (RB211, both right hand engines). The crew shut the engine #3 (inboard) down due to abnormal indications but kept #4 operating with normal indications. The aircraft stopped the climb at FL150, dumped fuel and returned to Johannesburg for a safe landing on runway 03R about one hour after departure. COM
INC 9 Mar Dash8-400 RWY03L at O R Tambo International Airport, Johannesburg, RSA 0 A/C accelerated for take-off from when the left hand engine surged emitting bangs and streaks of flames prompting the crew to reject take-off. The aircraft came to a stop about 500 meters short of the runway end and was evacuated. COM
INC 19 Mar Cessna 172 Rand Airport, RSA 0 Brake failure after landing. TRNG
INC 29 Mar Savannah S Bapsfontein, RSA 0 Stalled on take-off from micro strip during a competition. PVT
HAZARDS & INCIDENTS INVOLVING ROTOR WING AIRCRAFT DURING MAR 2014
HAZ INC DATE A/C TYPE LOCATION FATAL ITIES CIRCUMSTANCES OP TYPE
INC 9 Mar Military (French) Ndele, Central African Republic 0 Local Militants threw stones at the helicopter attempting to bring it down MIL
AERODROME HAZARDS
January Goma, DRC Construction Hazards - Aerodrome being fenced and runway is being rehabilitated
January Goma, DRC Unmanned aircraft
January Lubumbashi, DRC Construction Hazards - runway and taxiway re-habilitation taking place
February Kadugli, Sudan Numerous runway incursions caused by cattle and goats.
March O R Tambo, RSA Birds
March Cape Town Heliport Birds
3.
EMERGENCY RESPONSE PLANNING

Blake Emergency Services is the International Crisis Management and Contingency Planning Consultancy who, although based in the UK, have serious experience in Africa having handled accidents, incidents, counselling, repatriation, DNA sampling and confirmation, in amongst others Lagos, Nigeria; Fez, Morocco; Pointe Noire, Congo; Moroni, Comores; Maputo, Mozambique. Please go to
www.blakeemergency.com
or contact
rethea.mitchell@blakeemergency.com .



4.
HENLEY/GLOBAL AVIATION TRAINING

Should you wish to make a booking for any of these courses please contact Candice on 011 024 5446 or by email to
candice@gaconsultants.net


DATES COURSE LECTURER COST EXCL. VAT PER DELEGATE
01 Apr CRM - Recurrent Verity Wallace R 950=00
01 Apr Dangerous Goods - Recurrent Verity Wallace R 750=00
07-08 Apr SMS (Safety Management System) Dan Drew R 2,250=00
07-11 Apr Integrated Safety Management Course Various R 5,500=00
14-15 Apr Human Factors Course (CRM & AME - Initial) Dr. Joel Hughes R 2,250=00
29 -30 Apr Quality Assurance Auditor Course Dan Drew R 2,250=00
08 May CRM - Recurrent Verity Wallace R 950=00
08 May Dangerous Goods Verity Wallace R 750=00
19-20 May Human Factors Dr. Joel Hughes R 2,250=00
26-27 Quality Assurance Auditor Course Dan Drew R 2,250=00
Note: Cost per delegate includes all training materials, refreshments and lunch.
Note: Attendees paying in cash on the day are eligible for a 10% discount
Note: Both Recurrent CRM and Dangerous Goods Training Courses are available upon request - even at short notice.
First Aid and the Law, please contact
candice@gaconsultants.net
Emergency Response, Incident Response, Operations Control, Emergency Response and Family
Assistance training together with the writing of Emergency Response Plans and Procedures training is now offered by Blake Emergency Services. For more information, please contact Rethea on
rethea.mitchell@blakeemergency.com

5.
SILVER FALCONS TO MAKE 9 APPEARANCES IN 2014

The SA Air Force's (SAAF) Silver Falcons aerobatic team will take to the skies for nine displays this year with crowds at next month's Navy Festival the first to see the team strut its stuff in 2014. Also confirmed is a display at the SAAF Museum Airshow at AFB Zwartkops on 10 May with September's Aerospace Africa and Defence (AAD) exhibition at nearby AFB Waterkloof 'just about confirmed'.
The re-appearance of the Falcons on the South African Airshow circuit at major Airshows follows a public commitment made last October by Major General Wiseman Mlambo, General Officer Commanding SAAF Air Command. The Falcons were effectively grounded for the whole of last year with the exception of an appearance at the SAAF Museum Airshow on 11 May, the Grand Rand Airshow and the failed Secunda Airshow. This was in line with the austerity measures instituted by the SAAF senior command.
Speaking at AFB Waterkloof ahead of last year's Air Capability Demonstration (ACD) at the Roodewal bombing range in Limpopo, Mlambo said the decision for the Falcons to return to the Airshow circuit was taken at SAAF Command Council level.
"We are not 100% sure of the exact shows the Falcons will be displaying at this year with final details still having to be ironed out," Skarda said adding 'in line' with past appearances the five distinctly painted Pilatus PC-7 Mk11 Astras would "spread the SAAF message as widely as possible across the country". The present Falcons team is number 74 and dates back to 1966 when the Aermacchi MB-326 Impala Mk1 was used by the team, under the leadership of Commandant Chris Prins. The Impala was replaced by the Astra in October 1999, with Lieutenant Colonel Dave Knoesen as leader.
6.
NEWS FROM THE JOHANNESBURG AIRPORTS

RAND AIRPORT, GERMISTON - www.randairport.co.za
Next Safety Meeting will be held on 1st April at 09.00 in the arrivals hall.
The Grand Rand Show will be held on 17th August 2014
GRAND CENTRAL AIRPORT, MIDRAND - www.grandcentral.co.za
Next Safety Meeting will be held on 1st April at 12.00 in the Board Room
LANSERIA AIRPORT -
www.lanseriaairport.co.za
Next Safety, Security and Stakeholders Meeting will be held on 8th April at 12.00 in the LIA Training School
7.
FAA INTRODUCES NEW CLEARANCE TERMINOLOGY

New IFR communication for instrument procedures. The FAA is notifying pilots of new and modified phraseology to be used by controllers and pilots for standard terminal arrivals (STARs) and standard instrument departures (SIDs) starting April 3, including a requirement for pilots to read back the specified clearances verbatim.
In an Information for Operators (InFo) message posted on its website, the FAA introduced the abbreviated-clearance phrase "climb via" for departure procedures and operations. The new phraseology is "consistent with existing 'descend via' phraseology and procedures in FAA Order 7110.65U," it said.
The phrase "climb via" is "an abbreviated ATC clearance that requires compliance with the procedure lateral path, associated speed restrictions, and altitude restrictions along the cleared route or procedure." Both terms have been added to the Pilot/Controller Glossary, effective April 3, along with related phraseology concerning speed adjustments.
Pilots should respond to the clearances "by repeating the clearance verbatim." Other responses "are not acceptable and can create miscommunication and additional workload with unnecessary controller queries," the FAA said.
AOPA recommends that pilots become familiar with the terms and procedures before the effective date by reviewing the FAA's InFo message, which gives examples of clearances and responses.
8.
SAFETY AND SECURITY TIPS

The World Health Organisation advises that;
Ebola - is in Guinea, Sierra Leone and Liberia
MENINGOCOCCAL MENINGITIS is in Uganda
CHOLERA is in Opuwo District of Northern Namibia
HEPATITIS E is in Tanzania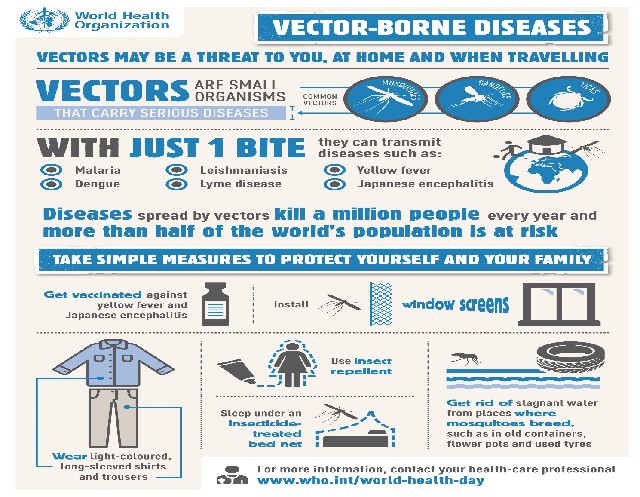 9.
NTSB REMINDS PILOTS TO LAND AT THE RIGHT AIRPORT

Federal safety officials issued an alert Wednesday reminding airline pilots to remain vigilant in finding their destinations after two commercial pilots landed at the wrong airports in the last six months.
The National Transportation Safety Board issued the alert after a Southwest Airlines 737 landed at the wrong airport in Branson, Mo., USA in January. A Boeing 747 cargo plane landed at the wrong airport in Wichita, Kan., in November 2013.
"All of us have experienced a loss of situational awareness at some time," NTSB Chairman Deborah Hersman said. But "mistaking a nearby airport for the intended one, or landing on the wrong runway or a taxiway, can have catastrophic consequences," she said.
Government safety data and news reports reviewed by The Associated Press revealed at least 150 flights made such mistakes over the past two decades. Thirty-five of those cases involved wrong landings. The other 115 cases consist of aborted landing attempts or erroneous approaches.
The NTSB made five recommendations to flight crews for avoiding the mistake:
1) Verify the plane's position relative to the destination.
2) Maintain extra vigilance when identifying the destination airport at night, when both of the recent mistakes happened.
3) Become familiar with the airport's layout and relationship to other facilities.
4) Use the most precise navigation aids possible.
5) *Confirm the destination before reporting the airport or runway is in sight.
10.
FINALE

The first Chinese plane heading to Australia to join the hunt for a missing Malaysia Airlines jet landed at the wrong airport. The Chinese IL-76 military aircraft made an unexpected stop at Perth International Airport before heading to its correct destination at RAAF Base Pearce outside Perth
Two Indian pilots have been suspended for joining in with a pre-planned airline publicity stunt and allegedly putting their flight's safety in jeopardy in the process. The pilot and first officer of the flight were suspended after the first officer left the cockpit to record the cabin crew's well-choreographed dance number on his cell phone. Flight attendants danced in the aircraft's centre aisle at 35,000 feet. A 3-minute video depicting at least four crew members on the flight dancing to Bollywood hit "Balam Pichkari" while the first officer records the performance on a mobile phone near the cockpit door, which appears closed, has been uploaded to YouTube. India's aviation regulator said the pilots had endangered aircraft safety and created an "unruly environment." The regulator even threatened to suspend the airline's license, pending an investigation. The Directorate General of Civil Aviation sent a notice to the Operator saying the "cabin crew's acts had drawn the attention of other crew on duty, thus reducing their preparedness/alertness." "The frequent movement of the dancing crew may have affected the aircraft's centre of gravity during flight and created turbulence," added the Directorate. The Operator said that the cockpit was manned at all times as per DGCA regulations. Pilots are permitted to leave the cockpit during flight, to use the bathroom, for instance. Sources said the airline suspended the first officer and the pilot for an indefinite period. The pilot did not leave the cockpit himself, but as the officer in charge, he permitted the first officer to leave the cockpit to film the dancing. The airline had planned for this event and even carried extra cabin crew members to man the aircraft during the dance number. Generally there are four crew members on the flight, but the jets on which the dance was performed carried two extra, to compensate for some staff being temporarily distracted.
SITUATIONS VACANT.

Part Time Consultant Air Safety Officers required who comply with the requirements of SA CARS Part 135, Part 121, Part 127, Part 140, Part 141 and Part 145 - must have had appropriate SMS training, previous experience and preferably been approved by the South African Air Services Licencing Council.
Part Time Quality Assurance Consultants required who are appropriately qualified and comply with the requirements of Part 135, Part 121, Part 127, Part 140, Part 141 and Part 145.
If you are interested and qualified please send your CV to
global@gaconsultants.net

Global Aviatio n Consultants accepts no liability for the content of this email, or for the consequences of any actions taken on the basis of the information provided, unless that information is subsequently confirmed in writing. If you are not the intended recipient you are notified that disclosing, copying, distributing or taking any action in reliance on the contents of this information is strictly prohibited.



GLOBAL AVIATION CONSULTANTS (PTY) LTD


Can we help you with your aviation safety
and / or quality requirements?

Under SA CAR 140.01.2 if you and your organisation hold one of the following
Q a category 4 or higher aerodrome licence;
Q an ATO approval;
Q an aircraft maintenance organisation approval;
Q a manufacturing organisation approval ;
Q an ATSU approval;
Q a design organisation approval;
Q an AOC issued in terms of Part 121, 127, 135, 141;
Q a procedure design organisation approval; and
Q an electronic services organisation approval,
then you shall establish a Safety Management System for the control and supervision of the services rendered or to be rendered by that organisation.
If you do not already have an approved Air Safety Officer and an approved Safety Management System then please contact us for assistance.
We, at global aviation consultants, deliver the following SA CAA Approved training courses for Air Safety Officers at Rand Airport;
Q
Safety Management Systems

Q
Integrated Safety Officer Course

Q
Quality Assurance Auditor

Q
Crew Resource Management (Initial and Recurrent)

Q
Dangerous Goods

Q
Human Factors for AME's
Should your operation be of a size whereby the full time employment of an Air Safety Officer and/or Quality Assurance Officer is not financially viable then we can provide you with Consultants who have previously held Air Services Licensing Council approval. We can also provide you with a tailor made SA CAA approved Safety Management System.

For further information on how we can help you please contact Rethea or Candice in Hanger 6, Rand Airport, Germiston on 011-024--5446/7 or e-mail global@gaconsultants.net