Dee (D.U.) Howard born in the 1920s is best remembered as the developer of thrust reversers for jet engines. However in the late 50s early 60s he developed an aircraft that would introduce a new class in aviation, the high speed executive aircraft.

Howard grew up during the great depression and never finished school, leaving to start working as a mechanic before joining Barniff Airlines in 1939. In 1947 he founded Howard Aircraft Service and his first employee was Ed Swearingen who later on became famous for developing modifications from existing production aircraft such as the Piper PA-30 Twin Comanche from the Piper PA-24 Comanche single engine series, the Swearingen Merlin turboprop aircraft from the Beech Model 50 Twin Bonanza and the development of the Fairchild Metro Commuter Airliner.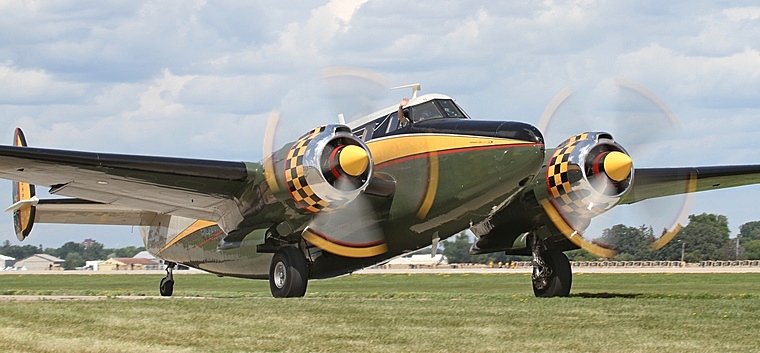 The end of WWII left huge numbers of aircraft surplus to requirements and many of these were bought at bargain prices and converted to uses far removed from their original purpose. The Lancaster bomber found a new lease in life as the Lancasterian passenger and cargo aircraft whilst the Boeing Stearman did years of sterling service as a crop sprayer.
Howard bought a number of ex-military Lockheed Ventura PV-1 bombers and patrol aircraft, most of which were sourced from Canada and South Africa. The Ventura itself was a development of the civilian Lodestar and was used extensively by the USAF (United States Air Force) and the Air forces of the British Commonwealth. It served with distinction and had a proud war record.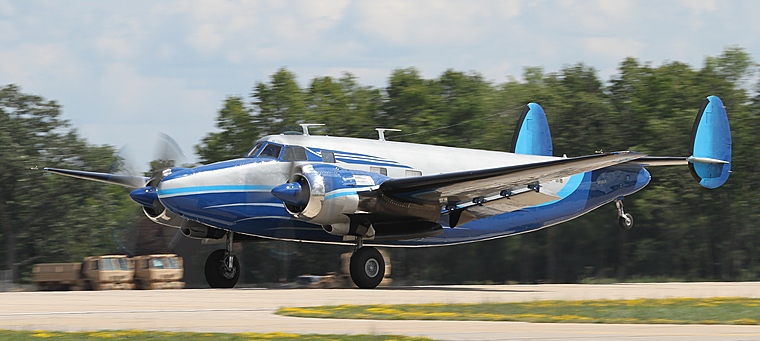 Although the early versions of Howard's product were called Super Ventura's and strongly resembled the WWII stalwart it was in fact almost a completely new design. The fuselage that was lengthened by four feet was manufactured using jigs purchased from Lockheed and was designed from the outset to be able to withstand pressurisation of 6.75 pound per square inch, sufficient to maintain sea level cabin pressure at up to 16,000 feet. Large picture windows replace the utilitarian windows of the Ventura and the bomb bay became the luggage compartment. The interior was the epitome of luxury. The passengers each having a window seat travelled in stately comfort at 350 mph for up to 2,600 miles.

The outer wing panels form the Ventura was used, the inner sections that were designed to carry fuel were new build. The more robust undercarriage of the Harpoon was chosen for the rather large tail dragger. The lighter and more powerful Pratt & Whitney R-2800 that had been developed for the Douglas DC-6 fitted with four-blade propellers and propeller hubs that were obtained from surplus spares for the F4U Corsairs with spinners sourced from the DC- 7 were installed in redesigned engine nacelles.

The prototype first flew in September 1959 and certification was granted on February 20, 1963. The company suffered a severe setback when a wealthy Mexican investor died. Unperturbed, Howard arranged for demonstration flights at as many Fortune 100 companies as possible and got firm orders of one aircraft each from Republic Steel, Green Construction of Indiana, Pacific Petroleum of Canada, Northern Natural Gas Company and U.S. Metal Refining Company.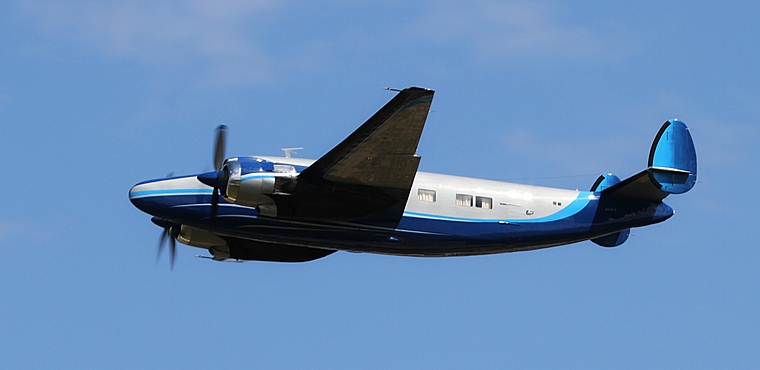 Orders remained slow, mainly because a large number of manufacturers had by then entered the market with more modern turboprop powered products. Even though the Howard's performance was comparable and in most cases better that the turboprop alternatives and its price substantially less it failed to capture sufficient market share. Only seventeen 500s and a further eight Super Venturas that were converted to 500 standard were manufactured two of which were at Oshkosh 2014.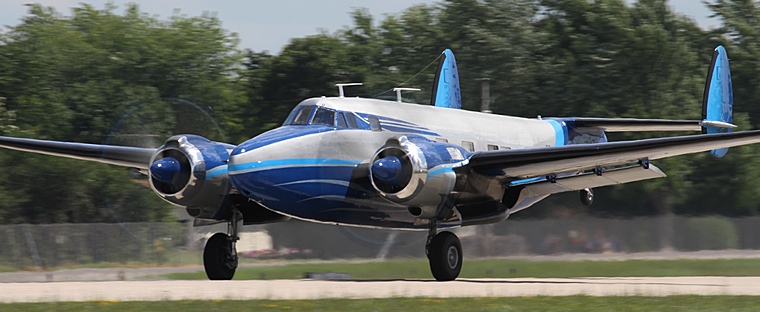 Howard remained in the aviation industry. In 1964 he founded the Dee Howard Company that quickly developed a reputation for high quality aircraft maintenance, modifications, repairs and overhaul. In the same year he introduced the fan jet thrust reverser that today is extensively used by almost all jet aircraft manufacturers. In 1991 Alenia Aerospace bought the company and in 1998 a private investment company purchased it from Alenia and remained it to Dee Howard Aircraft Maintenance LP. Howard passed away in 2009.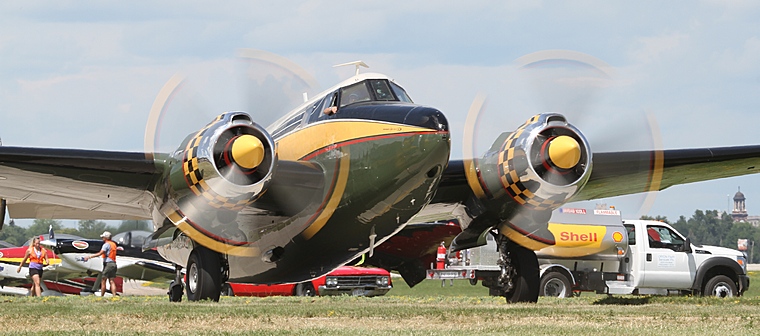 General characteristics
Crew: Two (pilot and co-pilot)
Capacity: 19 passengers
Length: 58 ft 5Ĺ in (17.82 m)
Wingspan: 72 ft 4 in (21.44 m)
Height: 13 ft 7 in (4.11 m)
Wing area: 592.2 ft2 (55.02 m2)
Empty weight: 23,000 lb (10,430 kg)
Gross weight: 35,000 lb (15,875 kg)
Powerplant: 2 ◊ Pratt & Whitney R-2800-CB17, 2,500 hp (1,870 kW) each
Performance
Maximum speed: 410[5] mph (660 km/h)
Cruise speed: 350[6] mph (563 km/h)
Stall speed: 103 mph (166 km/h)
Range: 2,600 miles (4,185 km)
Service ceiling: 35,000 ft (10,670 m)