MIDWEEK UPDATE 18 JUNE 2014

THIS WEEK IN MIDWEEK UPDATE


1 Plan your weekend
2 Forthcoming events
3 USAF Thunderbirds highlight EAA AirVenture Air Shows on August 1-3
4 Large Cessna's too Oshkosh Group to Include up to 19 Cardinals
5 Boeing 787-9 Dreamliner receives FAA, EASA certification
6 The Russian Air Force receives new Su-34
7 Misawa launches first Global Hawk
8 Airbus Helicopters presents defence line up at Eurosatory 2014
9 Citation Sovereign+ Business jet receives EASA certification
10 Rate Card


1


PLAN YOUR WEEKEND

21 June: Krugersdorp Spot Landing Competition. Contact : Cecile Ferreira kfc@iafrica.com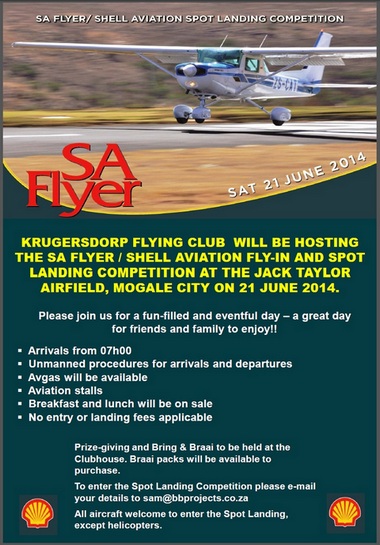 20 & 21 June: Mafikeng Memorial War Fly-In. Contact Connie: Conradie 018 387 1425 or e-mail: info@mafikeng-flyingclub.co.za
2
2014 FORTHCOMING EVENTS


28 June: Mkuze airshow. Contact: John Neilon e-mail: john@eastcoastsa.net 082 485 5514 or Gerna Fraser 031 563 9165
5 July: Ulundi airshow KZN Winter Air Tour. Contact John Neilon 082 485 5514 E-mail: john@eastcoastsa.net or Gerna Fraser 031 563 9165 e-mail: gerna@kznairevents.co.za
5 July: SAAF Museum flying training and open days. Contact Capt. Kobus Kapp 012 351 2342 E-mail:
webmaster@saafmuseum.org

11-12 July. Brits Flying Club 60th birthday celebrations. For bookings please contact Johan Booyens at info@britsflyingclub.co.za or 071 444 0928.
17 to 20 July: SAC Nationals - venue TBA. Contact Annie Boon e-mail: chunge@mweb.co.za
18 to 20 July: Taildraggers to Nylstroom fly-in. Contact Richard Nicholson Nylstroom Flying Club 082 490 6227
19 & 20 July: Parys Time Trials and flour bombing competition - Golden Oldies & Microlights. Contact Scully Levin E-mail:
flyboys@global.co.za
26 July: Botswana International Airshow. Contact: E-mail: gknipe@work.co.bw
+267 71300646

26 July: Breakfast Fly-In. 29 Zandfontein in Brits, North West. Contact admin@atsheli.co.za for co-ordinates

28 July-3 Aug: EAA's annual AirVenture to be held in Oshkosh USA. Camping on the airfield contact Neil Bowden e-mail: neil1@telkomsa.net

2 August: SAAF Museum flying training and open days. Contact Capt. Kobus Kapp 012 351 2342 E-mail: webmaster@saafmuseum.org

6 -10 August: Race of Champions - Ulundi airfield. Contact Mariska at AirTeam e-mail: Mariska@airteam.co.za

17 August: Grand Rand airshow. Contact Stuart Coetzee 011 827 8884 E-mail: Carolyn@randairport.co.za



3
FIRST-EVER FULL SHOW BY THE U.S. AIR FORCE THUNDERBIRDS AT EAA AIRVENTURE OSHKOSH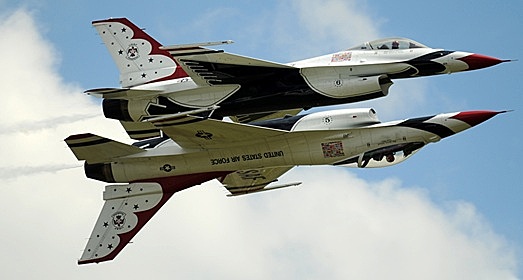 The U.S. Air Force Thunderbirds perform the diamond pass and review. The Thunderbirds will make their first-ever full air show performance at AirVenture Oshkosh 2014. Photo by U.S. Air Force photo/Staff Sgt. Richard Rose Jr.


The schedule is now set for the historic first-ever full show by the U.S. Air Force Thunderbirds at EAA AirVenture Oshkosh, with performances set for Friday through Sunday, August 1-3. Those performances are part of the daily afternoon air shows at Oshkosh on each of those days.
The schedule confirmation comes in the final week of special advance online admission prices for AirVenture. Those pre-event discounts end on Sunday, June 15.
The Thunderbirds will perform what they describe as a "practice show" - basically, a full dress rehearsal for the weekend - at 5 p.m. on Friday, August 1. This comes at the end of the regular afternoon air show, which features the full World War II Warbird extravaganza, and prior to the return of the Old Glory Honour Flight from Washington, D.C., that is part of AirVenture's annual "Salute to Veterans" activities.

On Saturday, August 2, the Thunderbirds will again fly at 5 p.m. as the final performers in the afternoon air show, which once again features World War II aircraft and full pyrotechnics. The aerial excitement on that day will continue in the evening with the second of the two night air shows during AirVenture week. The Thunderbirds will wrap up their inaugural Oshkosh performances at 3 p.m. on Sunday, August 3, as the closing act in AirVenture's final-day air show.
The Thunderbirds had originally placed EAA AirVenture on their 2014 schedule last December. Several months were needed to finalize the many logistics items necessary to fly in the unique environment at Wittman Regional Airport during Oshkosh. Special flight line and crowd restrictions will be in place for the Thunderbirds performances each of the three days.
The Thunderbirds' aircraft will be based at the Wittman Regional Airport terminal ramp throughout the weekend, but team members will be participating in various forums and programs during their stay in Oshkosh.

4



LARGE CESSNAS 2 OSHKOSH GROUP TO INCLUDE UP TO 19 CARDINALS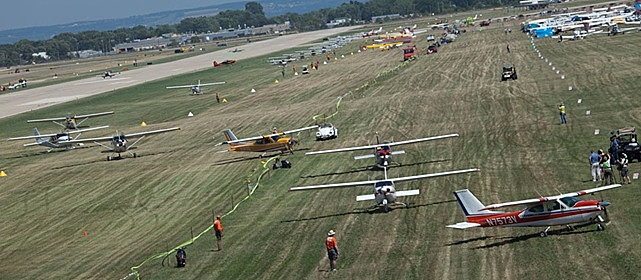 A Cessna 177RG Cardinal leads the way to the Cessnas 2 Oshkosh area in the North 40 at EAA AirVenture Oshkosh 2012. Photo by Craig Vander Kolk


The ninth annual Cessnas 2 Oshkosh (C2O) group arrival at EAA AirVenture Oshkosh this year has 56 aircraft registered, including as many as 19 model 177 Cardinals - with many of them retracting gear models.
Jerry Olson, EAA 1019283 and a Cardinal owner, has been leading the effort to get model 177s involved in C2O this year. "Nineteen Cardinals may not sound like a lot, but considering there are less than 3,000 left flying worldwide, that is a fairly significant number," he said. In fact, in this year's C2O, Cardinals are outnumbering each of the other types registered for the flight, including 172s (43,000 built), 182s (over 24,000 built), and 210s (over 9,000 built).
The Cessna Cardinal had a 10-year production run that ended in 1978 and was slated to replace the venerable 172. It features a cantilever wing with a laminar flow aerofoil, better visibility, and upgraded interior among other features.
They were produced in four versions: the 177, powered by a 150-hp engine; the 177A, upgraded with a 180-hp engine; the 177B, adding a constant speed prop, and new aerofoil; and the 177RG (retractable gear) sporting a 200-hp Lycoming O-360.
Flight leader Rodney Swanson, EAA 747317, says this will be one of the bigger years for the group flight, which stages out of Juneau Municipal Airport, a short hop from Wittman Regional Airport.
For Swanson and the other participants, the planes bring them to AirVenture every year, but it's all about the people. "It's a very close-knit group," he said. "We've watched each other's' children grow a year older every year at Oshkosh, and that's pretty neat."
They're slated to arrive in Oshkosh beginning at 2:30 p.m. Saturday, July 26. Sunday will be the large C2O barbecue dinner in the North 40 where 130 people are expected. Other events during the week include the Cessna Pilots Association barbecue Wednesday, July 30, and daily breakfast in the C2O parking area in the North 40. If you have a question about the group flight, e-mail
info@cessnas2oshkosh.com
.

5


BOEING 787-9 DREAMLINER RECEIVES FAA, EASA CERTIFICATION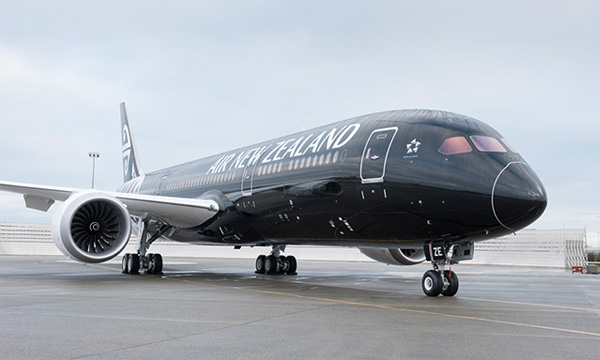 Boeing 787-9 Dreamliner receives FAA, EASA certification © Boeing 787-9 Air New Zealand


The Boeing 787-9 Dreamliner has been certified by the U.S. Federal Aviation Administration (FAA) and the European Aviation Safety Agency (EASA) for commercial service. Boeing is now in the final stages of preparing for the first 787-9 delivery to launch customer Air New Zealand.
"Certification is the culmination of years of hard work and a rigorous flight-test program that started with the 787-9's first flight last September," said Boeing Commercial Airplanes President and CEO Ray Conner. "With this validation that the airplane is ready for commercial operations, Boeing along with our airline and leasing customers now look forward to introducing the newest member of the Dreamliner family to passengers around the world."
To earn certification for the 787-9, Boeing undertook a comprehensive test program with five airplanes and more than 1,500 hours of flight testing, plus ground and laboratory testing. Following the rigorous and thorough certification process, the FAA and EASA each granted Boeing an Amended Type Certificate for the 787-9, certifying that the design complies with aviation regulations and is safe and reliable.
"Throughout 787-9 development, the dedication and discipline of our entire global team drove outstanding performance," said Mark Jenks, vice president, 787 Airplane Development, Boeing Commercial Airplanes. "From the start of assembly last spring to a flawless first flight and now our on-time certification, we thank everyone on the Boeing and partner team as well as our customers for making 787-9 development so successful."
The FAA also has granted Boeing an Amended Production Certificate, validating that the Boeing production system can produce 787-9s that conform to the design. EASA accepts FAA oversight of Boeing production certificates, just as the FAA accepts EASA oversight of European manufacturers' production certificates.
The new 787-9 Dreamliner will complement and extend the super-efficient 787 family. With the fuselage stretched by 20 feet (6 meters) over the 787-8, the 787-9 will fly more passengers and more cargo farther with the same exceptional environmental performance - 20 percent less fuel use and 20 percent fewer emissions than similarly sized airplanes. The 787-9 leverages the visionary design of the 787-8, offering passengers features such as large windows, large stow bins, modern LED lighting, higher humidity, a lower cabin altitude, cleaner air and a smoother ride.
Twenty-six customers around the world have ordered 413 787-9s, accounting for 40 percent of all 787 orders.
6



THE RUSSIAN AIR FORCE RECEIVES NEW SU-34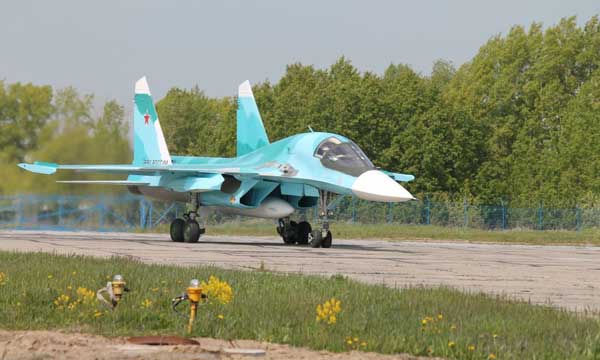 The features of the new generation frontline bomber include an increased up to 4000 km flight range, a maximum speed of up to 1900 km/h © Sukhoi

The Sukhoi Company has transferred to the Russian Air Force the first batch of serial Su-34 front-line bombers under the 2014 State Defense Order. The aircraft took off the airfield of the Novosibirsk aircraft plant and headed to the place of their deployment. The new bombers were delivered according to the 2012 State Contract for a large batch of Su-34s. The 5-year State Contract for Su-34s signed in 2008 was fulfilled last December.
The large government contracts for Su-34s were signed with the Ministry of Defense of the Russian Federation in 2008 and 2012. Those are the largest orders for combat aircraft under the State Armaments Program for the years 2011 - 2020. Their fulfilment guarantees a stable work load of the Sukhoi Company and its partner-companies in the long run. The Su-34 aircraft currently in service with the Air Force demonstrate high performance.
The features of the new generation frontline bomber include, in particular, an increased up to 4000 km flight range, a maximum speed of up to 1900 km/h, 8 tons payload. The Su-34 has a new weapon system and an air refueling system.
7


MISAWA LAUNCHES FIRST GLOBAL HAWK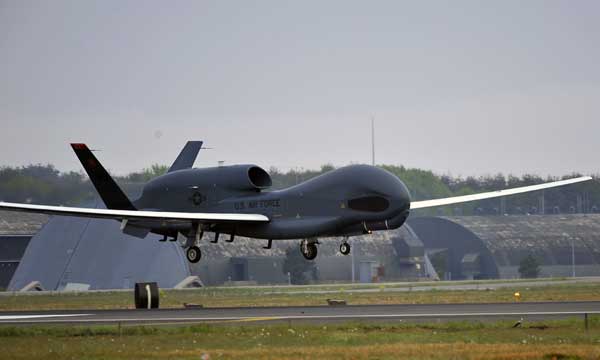 An RQ-4 Global Hawk from Andersen Air Force Base, Guam, lands at Misawa Air Base, Japan Photo byBy Airman 1st Class Patrick S. Ciccarone

The RQ-4 Global Hawk made its first operational flight out of Misawa Air Base on June 6.
The flight marked two milestones: the first time an RQ-4 mission has flown out of Japan, and the first operational mission flown out of a jointly-used civilian and military airfield.
According to detachment officials, combining and coordinating civilian Japanese airline traffic with military entities typically isn't done. "It's important because it proves that remotely piloted aircraft and manned aircraft can operate on the same airfield together despite their variety of missions or purpose."
The Global Hawk's ability to fly in adverse weather conditions was spotlighted, taking off in minimum runway visibility and maximum cloud coverage.
In fact, all prior scheduled flights were canceled during that day due to severe inclement weather, letting the Global Hawk roam the skies uninhibited.
"Weather conditions like we experienced June 6 would have normally canceled all airfield flying," said Master Sgt. Michael Adcock, the 35th Operations Support Squadron weather flight chief. "Heavy fog conditions were present above the airfield which would significantly impact flying, but the Global Hawk successfully operated in these adverse conditions."
With the 35th Fighter Wing's weather flight providing expert assistance to the Global Hawk team, the RQ-4 is able to takeoff efficiently, even in the worst weather.
"We have members of the weather flight work with us in person to advise us with real-time forecasts and weather patterns," said the Detachment 1 commander. "They're absolutely critical to our mission."
The RQ-4 Global Hawk uses technology like radio altimeters and global positioning satellites, allowing the RPA to "sense" when it's aligned with the runway and when to engage its brakes when landing.
"That's the advantage of the RQ-4's automated taking off and landing; the weather visibility isn't really necessary," said the Director of Operations for Detachment 1. "We don't need to see in order to land or takeoff."
Extensive coordination was made between the Global Hawk team and the Japanese government prior to coming to Misawa. Agreements with the Japanese Air Self Defense Force's air traffic control team at Misawa were ironed out, allowing the RQ-4 to fly within the local airspace.
"There was a lot of planning that went into the early agreement stages," said the director of operations. "Once we came to an understanding and the letters of agreement were in place, going out and flying became a simple matter."
With the RQ-4 Global Hawk poised to stay at Misawa throughout the summer season, future missions and exercises are expected, further strengthening the relationship between the U.S. military and Japan.
"With our team operating here for the foreseeable future, it's going to allow for positive interoperability with the JASDF," said the Detachment 1 commander. "I think that's a good step in the right direction for a long term partnership."
8


AIRBUS HELICOPTERS PRESENTS DEFENCE LINE UP AT EUROSATORY 2014



The rugged, capable and mission-ready military rotorcraft line up from Airbus Helicopters will be displayed at next week's Eurosatory 2014 defence exposition near Paris, France, along with a focus on the latest innovation for its product family.
"The rapid evolution of operational requirements, for missions that are carried out by armed forces worldwide, requires an answer on our part to their ever-changing needs. Our fleet of helicopters addresses this by proposing adaptable, flexible, and efficient solutions," said Dominique Maudet, Airbus Helicopters' Executive Vice President Global Business and Services. "Once the helicopters are in service, we are committed to assisting and supporting all customers in the operational deployment of our rotorcraft weapon systems."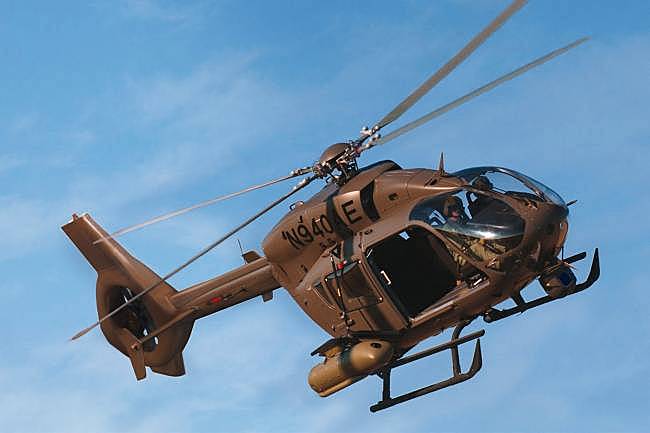 Airbus Helicopters' application of continuous improvements and innovation is demonstrated at Eurosatory 2014 by the new Helionix® avionics suite (© Airbus Helicopters)

To be included in the company's exhibit is one of its newest military helicopters: the twin-engine EC645 T2, which has been ordered by Germany for the country's Kommando Spezialkräfte (Special Forces Command), with deliveries to begin in 2015. As the most powerful model in Airbus Helicopters' proven EC145 series, the EC645 T2 is equipped with a modern digital cockpit with the Helionix® avionics suite, full night vision capabilities, as well as a 4-axis autopilot. It is powered by two Turbomeca Arriel 2E engines with dual-channel full authority digital engine control (FADEC).
Also shown at Eurosatory 2014 will be Airbus Helicopters' single-engine high-performance AS550 C3e Fennec, tailored for scout, armed reconnaissance and light utility missions.
The French Army is to display one of its NH90s - the multi-role helicopter deployed by this military service and by allied forces in Afghanistan, and used for the French Navy's rescues of more than 120 persons; along with the presence of Tiger attack helicopter, which has been combat-proven while serving in Afghanistan, Libya and Mali.
Completing the company's presence at Eurosatory - its first in the Airbus Helicopters identity following the rebranding from Eurocopter - are scale models of the EC725 Caracal, endorsed through combat deployments with French forces in Afghanistan along with the support of France's role in NATO-led operations during the Libyan military campaign and French Special Forces missions in Mali; as well as the military Panther version of the well-known Dauphin family.
Airbus Helicopters' application of continuous improvements and innovation is demonstrated at Eurosatory 2014 by the new Helionix® avionics suite, which integrates flight envelope protection, pilot assistance and improved situational awareness - providing additional operability, enhanced operational safety and lower crew workload, while also facilitating maintenance. In addition to the application of Helionix in the EC645 T2 and its civil EC145 T2 version, Airbus Helicopters has certified this avionics suite on its medium-weight EC175 multi-role rotorcraft - which is to be delivered to customers beginning later this year.
Airbus Helicopters will be participating at Eurosatory 2014 with its Airbus Group parent company, whose corporate exhibit is to be located on stand #D480 during the June 16-20 event at the Paris Nord Villepinte exhibition centre.

9


CITATION SOVEREIGN+ BUSINESS JET RECEIVES EASA CERTIFICATION


Cessna Aircraft Company, a subsidiary of Textron Aviation Inc., a Textron Inc. company announced the completion of European Aviation Safety Agency (EASA) certification of Cessna's Citation Sovereign+ business jet. The Citation Sovereign+ features enhanced climb performance and range, along with Garmin's G5000 avionics. The aircraft recently completed a successful demonstration tour in Europe, where it debuted last month at the 2014 European Business Aviation Convention & Exhibition (EBACE) in Switzerland.
"The Citation Sovereign+ is a great fit for the European market with its non-stop range between London and the United States or the Middle East, and all European city pairs," said Chris Hearne, vice president, Jets. "We have a number of European customers ready to take delivery of their aircraft, and with EASA certification we can now get the Sovereign+ into the marketplace. Customers are responding positively to the new Garmin avionics and the many other interior and exterior features that allow this aircraft to fly farther, smarter and more comfortably than before."



The Citation Sovereign+ is a great fit for the European market with its non-stop range between London and the United States or the Middle East


Featuring winglets and the new Pratt & Whitney Canada PW306D engines providing 5907 pounds of thrust, the Citation Sovereign+ has a range of 3,188 nautical miles (5,904 km), a top speed of 460 knots (529 miles per hour) and a direct climb to 45,000 feet.
The new cockpit in the Sovereign+ is designed around the Cessna Intrinzic Flight Deck powered by Garmin G5000 avionics. An integrated, workload-reducing auto throttle system streamlines the pilots' tasks. With Cessna's Clairity cabin management system and redesigned interior options, the Sovereign+ features the longest and most comfortable cabin in its class with a max seating configuration for up to 12 passengers. The Clairity system allows passengers to remain connected in-flight through the integration of smartphones and tablets, along with an airborne Internet system.


10