The week of 14 to 21 July saw the aerobatic circuit spending their time at Mossel Bay to compete in the South African National Championships. At the prize giving the South African Teams who are to compete middle August in the Advanced World Aerobatic Championships in Dubnica, Slovakia, and the Intermediate World Championships in Mossel Bay at the end of November were also announced.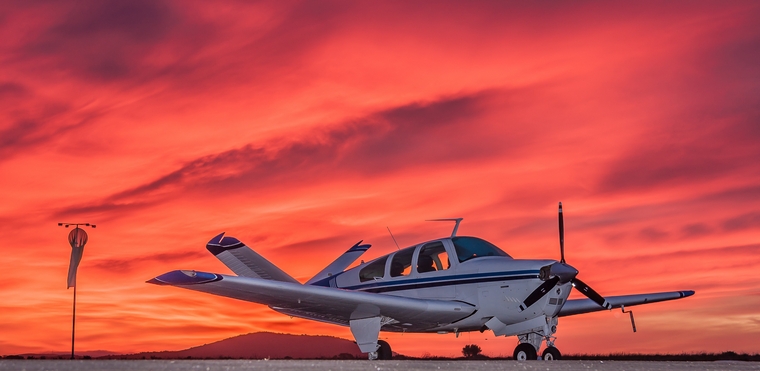 The beautiful sunset on Wednesday evening, possibly due to the high winds.


Weather prospects for long distance flying did not look bright in the latter part of the week so most competitors flew in on Monday already. Some proceeded straight to the box to get some practice before the weather moves in. Tuesday was still a lovely day for flying, but the forecast for Wednesday showed the wind picking up speed and those competitors who did not had hangar space quickly scrambled to get some. Here the local hangar owners were most helpful. Wednesday was rather windy, but Thursday the weather deteriorated to a howling wind and low cloud which at times stopped all flying.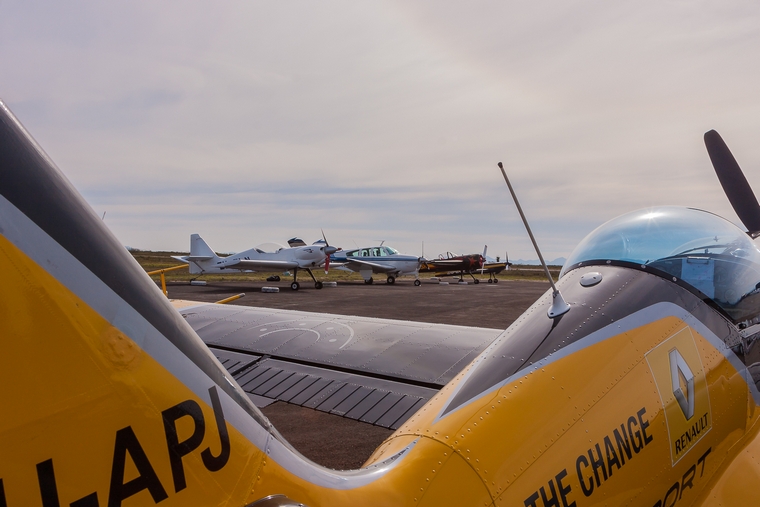 Flightline.

Friday morning the wind crossed the runway at nearly 90o and this caused flying to be suspended just before lunch. Saturday the wind was still fairly strong, but on the runway. The problem however was broken clouds which at times made judging difficult. It was thus in less than ideal conditions that the competitors flew their sequences.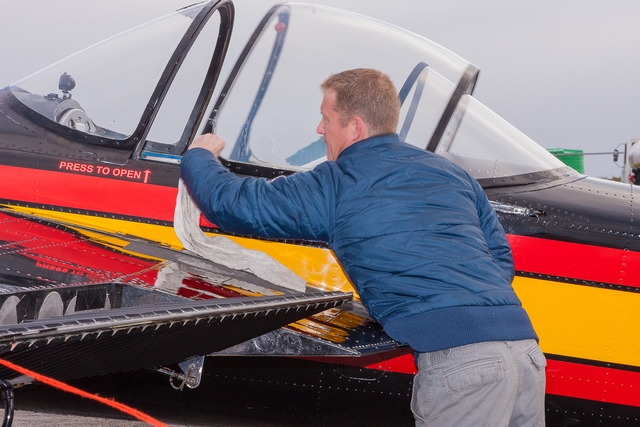 Jacques du Plooy trying for the cleanest aircraft

As if the poor weather was not enough, a few competitors were hampered with technical problems on their aircraft. It seems some of the aircraft from up country were not used to a full breath of fresh sea-level air, and difficulty in starting was experienced by some. The Zlin 50 of Andrew Blackwood-Murray also had a brake snag that was soon fixed, and Neville Ferreira had a tail wheel problem to sort out on his Slick 540.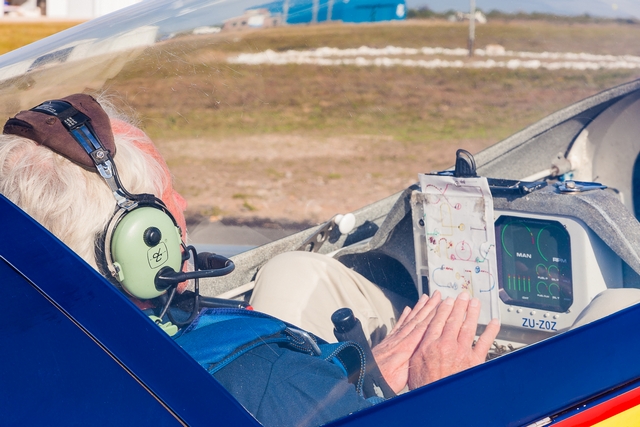 Rob du Plooy uses the quiet of the Giles cockpit to run through his sequence
.

Although the event was advertised as being on the Friday and Saturday with practice opportunity during the earlier part of the week, it was decided on Tuesday evening during a briefing session at the Mossel Bay Aero Club clubhouse to start earlier with scoring flights. This meant that a lot of competitive flying was not seen by the public spectators, who expected flying on Friday and Saturday. For the patient spectator there was however enough great flying between the wind and cloud stops to make the visit to the Mossel Bay field worthwhile.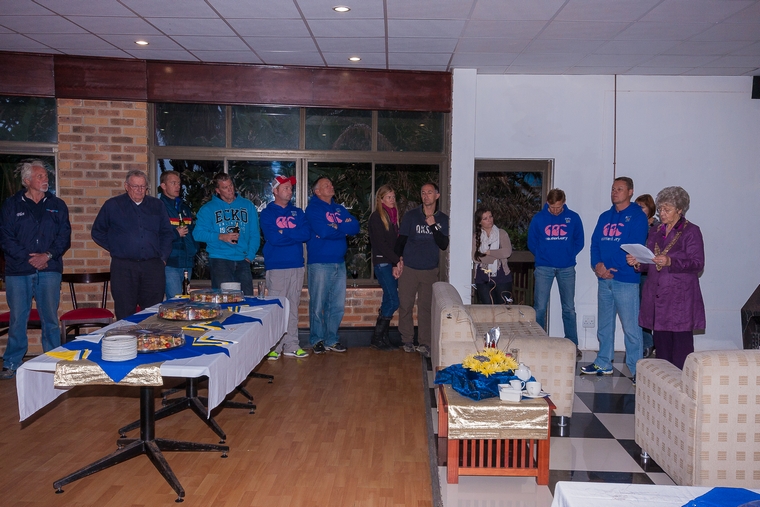 Opening ceremony speech by the Mossel Bay Mayor, Elder Lady Marie Ferreira.


The Saturday night prize giving was kept stoked with humour by master of ceremonies, Elton Bondi. After a tiring week most participants and officials elected to get moving early on Sunday morning. As if to taunt the competitors Sunday was a lovely day for flying, but as the pressure was now off most probably enjoyed a pleasant flight home.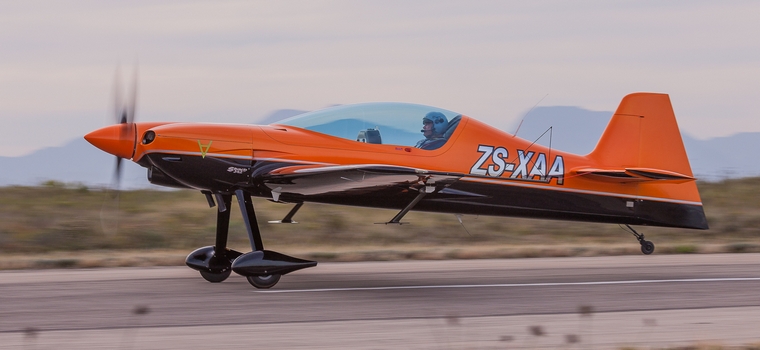 Iain Fergusson, winner of the Sportsman's class in the Sbach he shared with Leigh le Gonidec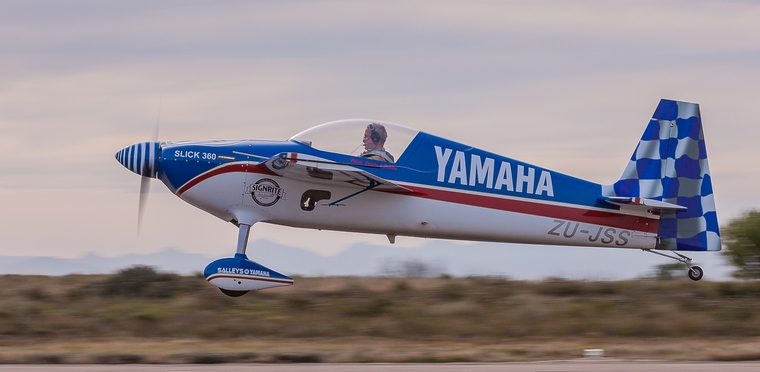 Conrad Botha, in his Slick 360.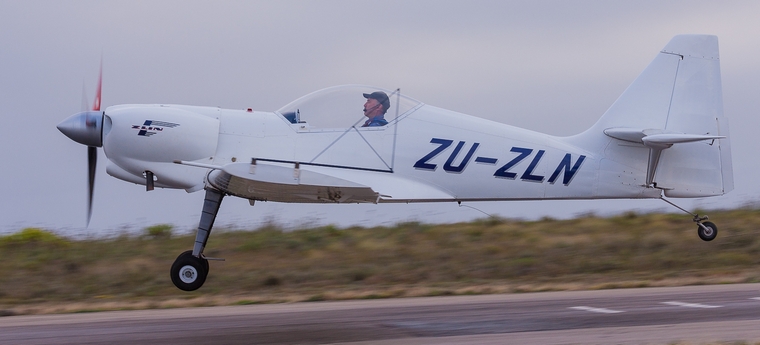 Andrew Flecther in his Zlin 50.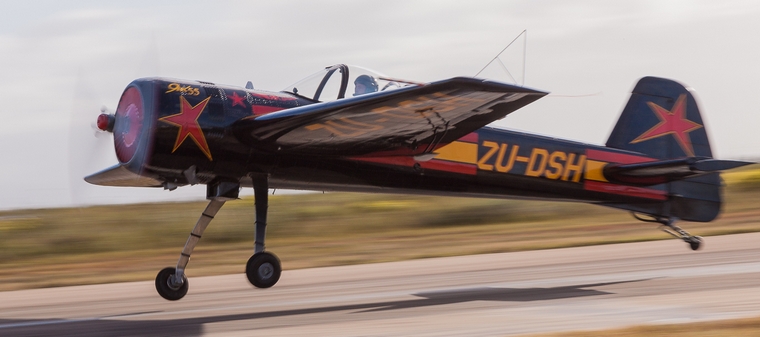 Jacques du Plooy, in his Yak 55.


Results:
Sportsman Class: 1st Iain Fergusson, 2nd Jacques du Plooy, 3rd Jurie Steyn.
Intermediate Class: 1st Pierre du Plooy, 2nd Rob du Plooy, 3rd Cliff Lotter.
Advanced Class: 1st Johnie Smith, 2nd Glen Warden, 3rd Elton Bondi.
Unlimited Class: 1st Patrick Davidson, 2nd Nigel Hopkins, 3rd Barrie Eeles.
Free Style: 1st Nigel Hopkins, 2nd Barrie Eeles, Patrick Davidson.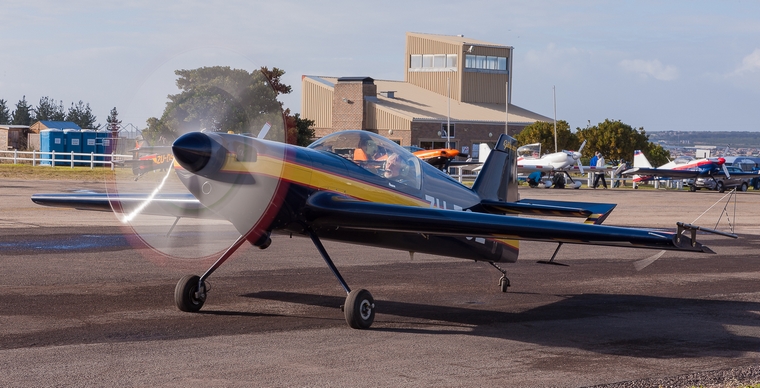 Rob du Plooy, 2nd in the Intermediate Class, in the Giles 202 he shared with his son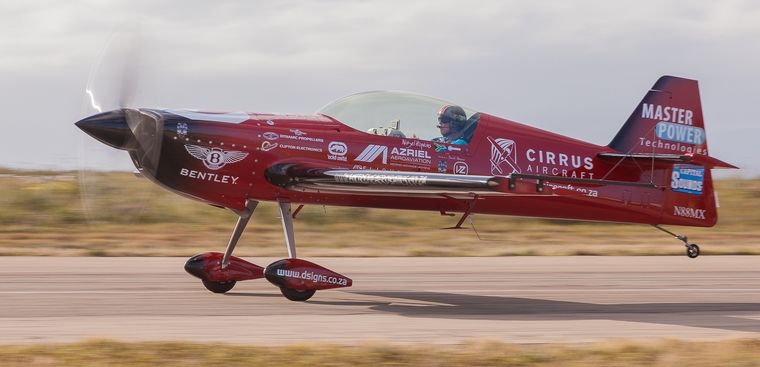 Nigel Hopkins, 2nd in Unlimited Class in the MX2. Mark Sampson competed in the same aircraft.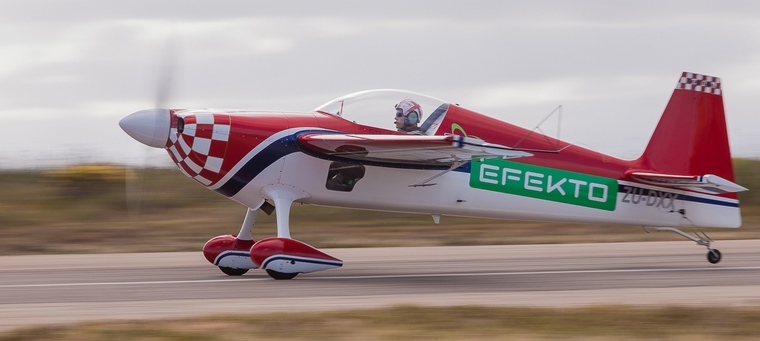 Steve Brown, Slick 360.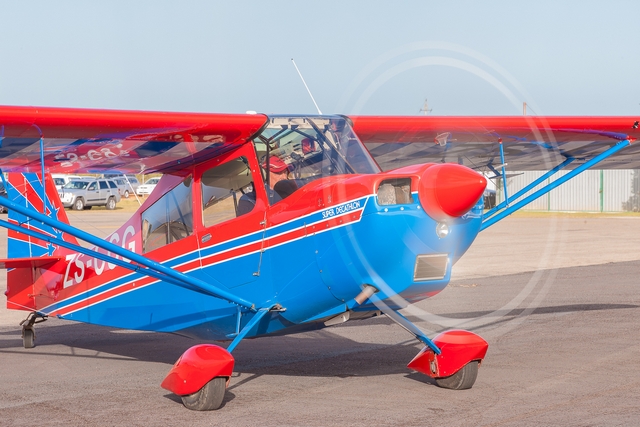 Dick Henry in the American Champion Decathlon he shared with Alan Fergus.


South African Team for AWAC:
Patrick Davidson, Barrie Eeles, Johnie Smith, Elton Bondi, Charles Urban and Steve Brown and Glen Warden.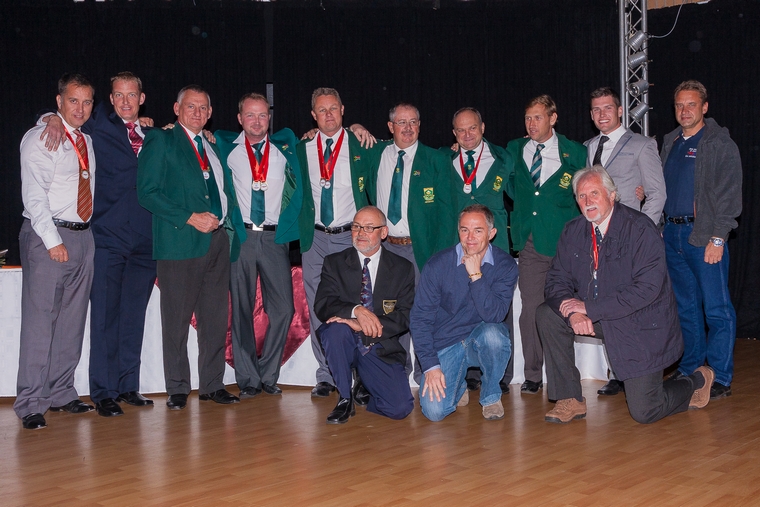 The SA teams for the World Intermediate Class competition in Mossel Bay and the World Advanced Championships in Dubnica, Slovakia. L-R standing: Pierre du Plooy (I), Jacques du Plooy (I), Glen Warden, Patrick Davidson (A), Barrie Eeles (A), Johnie Smith (A), Elton Bondi (A),Charles Urban (A), Steve Brown (A), and Neville Ferreira (I). L-R front: Cliff Lotter (I), Leigh le Gonidec (I), and Rob du Plooy (I).

South African Team for World Intermediate Championships:
Cliff Lotter, Rob du Plooy, Pierre du Plooy, Leigh le Gonidec, Neville Ferriera, and Jacques du Plooy.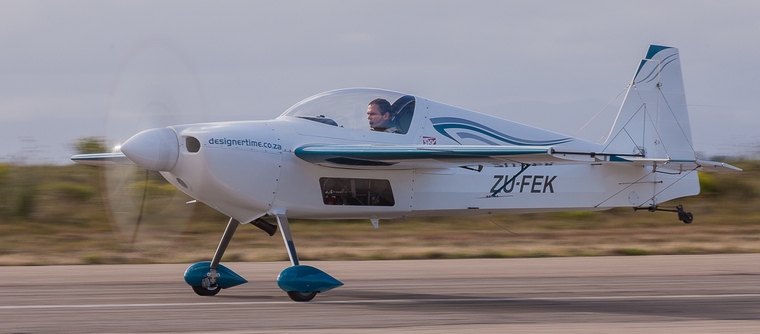 Bertus du Preez, Slick 360.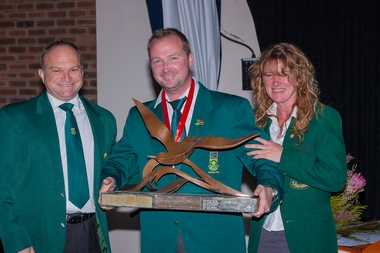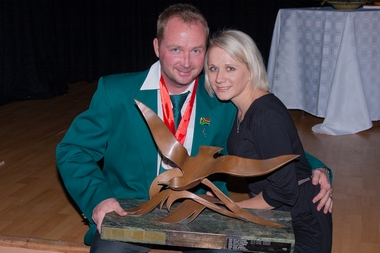 Patrick Davidson receives the SA Champion award from Annie Boon and Elton Bondi.
Agter elke man. Patrich Davidson with his supporting wife, Liana.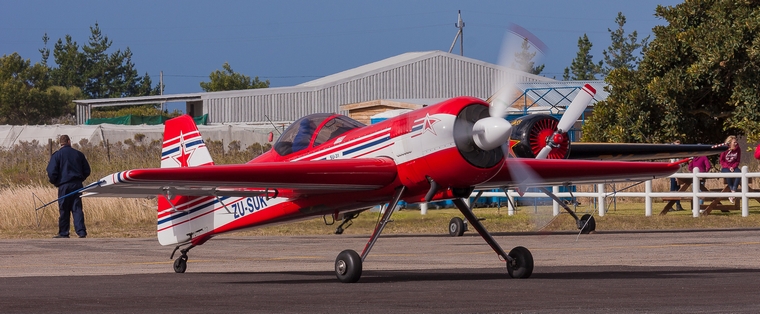 Patrick Davidson, 1st in the Unlimited Class, and the new SA Champion, in the Sukhoi SU-31.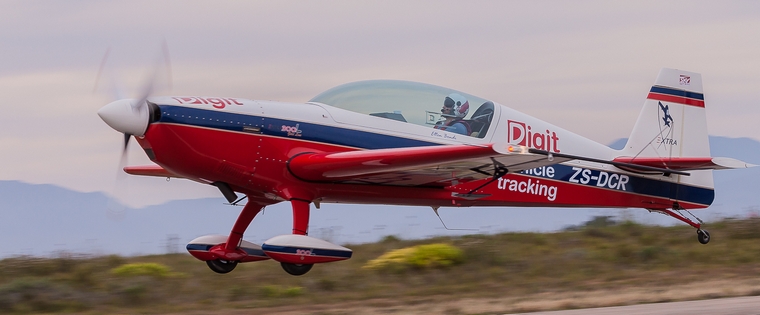 Elton Bondi, 3rd in the Advanced Class in his Extra 300





Johnie Smith, 1st Advance Class in his Sbach.