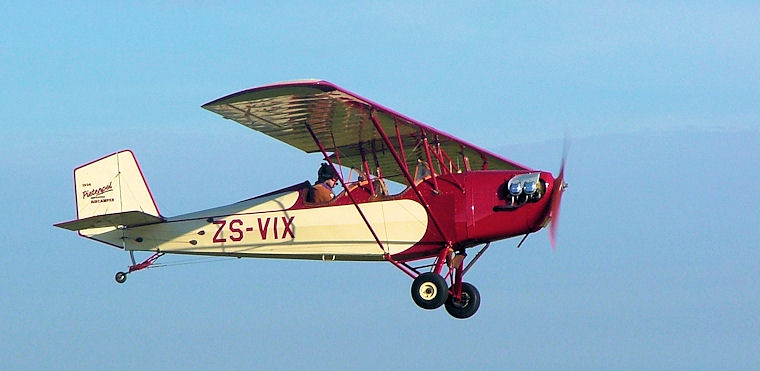 Even though they are commonly known as the "Low and Slow", the Pietenpol became one of the world's favourite homebuilt aircraft ever.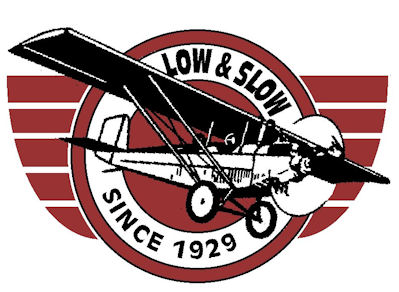 The first Pietenpol prototype that became the Air Camper was designed and built in 1923 and flown by Bernard H. Pietenpol in Minnesota, USA in 1928. The simple parasol wing aircraft was designed to be built of spruce and plywood and the goal was to create a plane that was affordable and easy to construct for home builders. The plans for the Pietenpol Air Camper were published in a four-part series from 1932 to 1933 in the 'Flying and Glider' Manual.
The parasol wing is not mounted directly to the fuselage of the aircraft, but rather, the fuselage is supported beneath it by a set of struts. The design has the advantage of providing excellent visibility from the cockpit, but a disadvantage of extra drag caused by the struts.

The original prototype was flown using an Ace four cylinder water-cooled engine, but it was later replaced by the standard powerplant used, the Ford Modal A engine. Other engines have also been used including the Ford Model T, Ford V8, Velie, Kinner, Lycoming, Franklin, Continental and Chevrolet Corvair.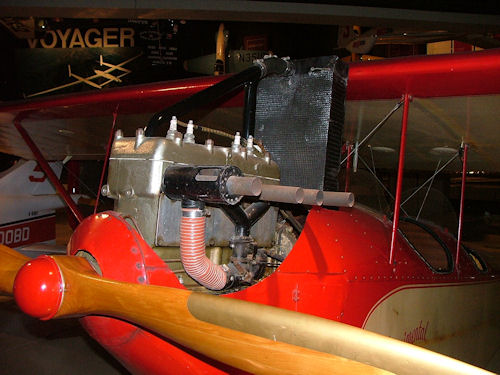 In the 1960s Bernard Pietenpol started using the smoother, stronger and lighter Chevrolet Corvair engine. Up to date, over 30 different types of engines have flown in the Pietenpol Air Camper, modern builders preferring the Continental A65, C85 or C90 powerplants.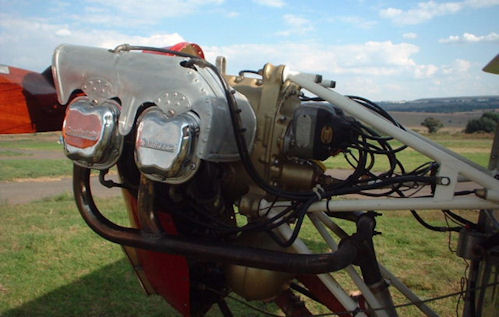 Several variants were also designed and built by home builders. The Pietenpol Sky Scout was a cheaper, single-seat follow-up on the first Pietenpol prototype, powered by a Ford Model T engine. The UK LAA-approved Pietenpol Air Camper was designed by J.K. Wills and the UK civil avation authority, the UK Light Aircraft Association approved this variant for use in the United Kingdom.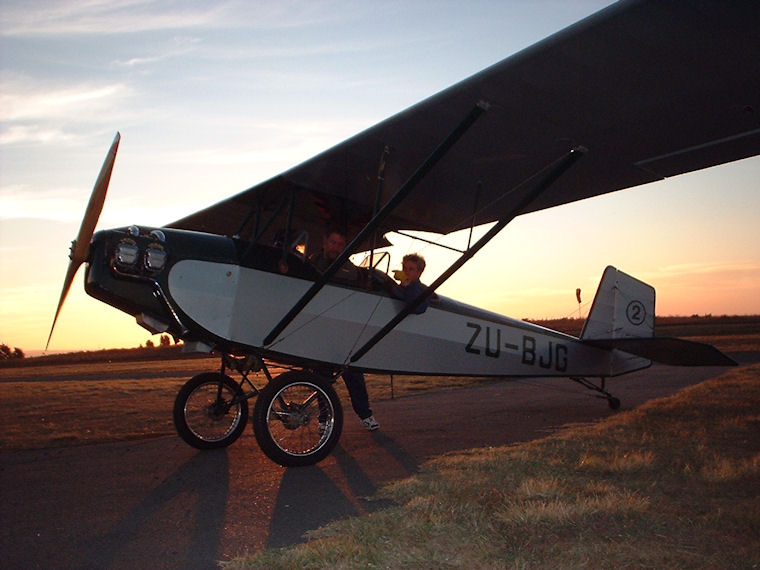 In 1963 John W. Grenga designed the Grega GN-1 Aircamper. He set out to create a modernized version of the Pietenpol Air Camper, incorporating the original Pietenpol fuselage with a Piper Cub wing. The St Croix Pietenpol Aerial is a biplane adoption designed by Chad and Charles Willie. Soon after its first flight in 1977, St Croix Aircraft Company made plans and partial kits available to home builders. The St Croix Pietenpol Aircamper soon followed with a bigger wingspan, longer fuselage and higher gross weight.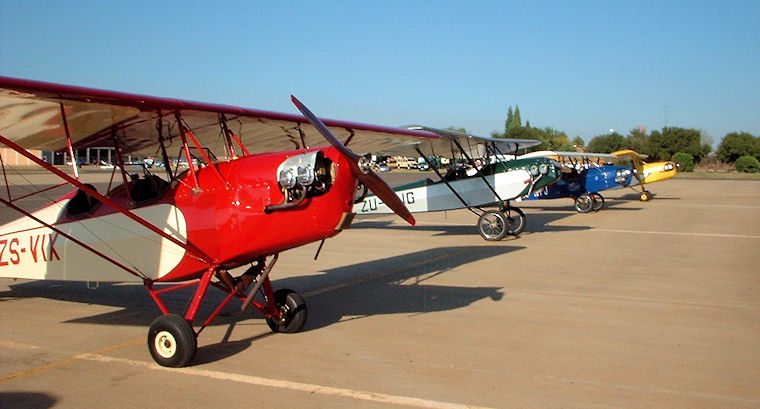 Specifications: Typical Pietenpol Air Camper
Powerplant:
One Ford Model A
, 40 hp (30 kW) automotive conversion engine

Performance:
Maximum speed - 86 knots (100 mph, 160 km/h)
Stall speed -30 knots (35 mph, 56 km/h)
Initial climb rate - 500 ft (152 m) per minute
Service ceiling - 24,000 ft (7315 m)
Range - 1,600 miles (2575 km)

Weights:
Empty - 610 lb (277 kg)
Loaded - 995 lb (452 kg)
Maximum take-off -1080 lb (490 kg)

Dimensions:
Wingspan - 29 ft 0 in (8.84 m)
Length - 17 ft 8 in (5.39 m)
Height - 6 ft 6 in (1.98 m)
Wing area - 135 ft≤ (12.5 m≤)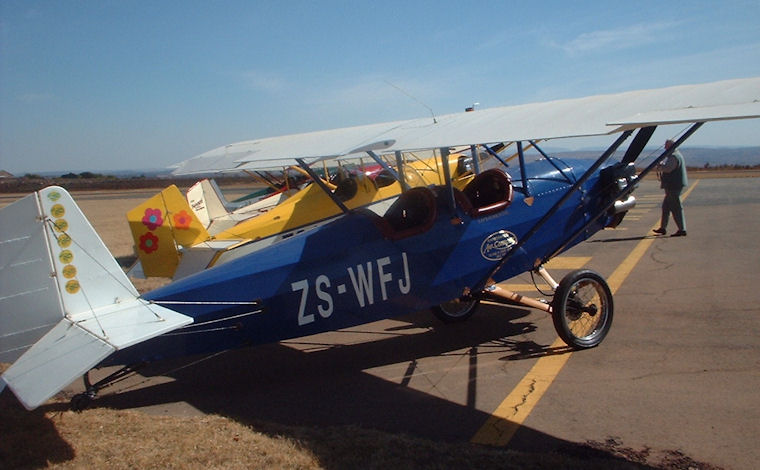 Regarded by many as the "Father of Homebuilt Aircraft", Bernard H. Pietenpol's original hangar and one of his last built planes is now on display at the EAA grounds at Oshkosh, Wisconsin.