THIS WEEK IN MIDWEEK UPDATE


1 Plan your weekend
2 Forthcoming events
3 Tecnam Astor launched in South Africa
4 Aero Vodochody introduces the L-39NG: the next generation of the legendary jet trainer
5 Airbus Helicopters shows combat-proven capabilities of its rotorcraft for Poland
6 Boeing C-17 support effort for strategic airlift capability exceeds 1,000 missions
7 Bombardier's Challenger 350 Jet Receives EASA Certification
8 Russian Helicopters to showcase its model range at Hydroaviasalon-2014
9 Rate Card


PLAN YOUR WEEKEND


13 September: Annual RV and Lotus day at Kittyhawk. For more information contact Imarie 012 809 8354
13 - 14 September: SAC Gauteng regionals and Judges Trophy - Vereeniging. Contact Annie Boon E-mail:
2
2014 FORTHCOMING EVENTS

17 -21 September: Africa Aerospace and Defence (AAD2014) AFB Waterkloof South Africa. E-mail: info@aadexpo.co.za
25 - 28 September: Cirrus Migration to Namibia CDC Aviation. Contact Deon Wentzel 011 701 3835 or E-mail:
sales@cdcaviation.co.za

27 September: Stellenbosch Fly and Braai. For more info phone 021 880 0294 or E-mail
accounts@stelfly.co.za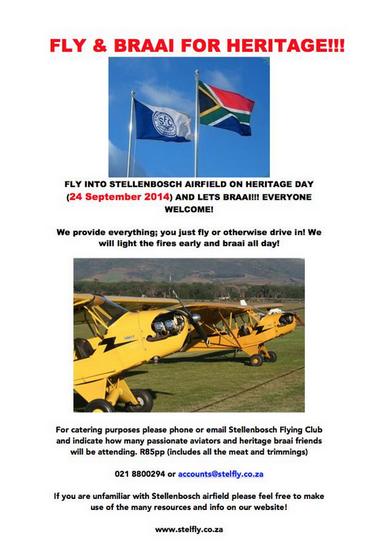 27 September: PASASA TMG fly-in Parys airfield. Contact Marietjie van Niekerk Cell: 082 765 66
3 October: Petit Pilot's Post Classic Aircraft Fly In. Contact Ivan 082 375 9180 or John 079 192 5866
3 - 4 October: Upington airshow CANCELLED Tel: 060 424 5065. Contact Kgomotso Modiragale 083 704 3020 or E-mail: kmodiragale@gmail.com
4 October: SAPFA Grand Central fun rally:
www.sapfa.org.za
. Contact Mary de Klerk mary@expandingbranding.co.za
4 October: SAAF Museum flying training and open days. Contact Capt. Kobus Kapp 012 351 2342 or E-mail: webmaster@saafmuseum.org
18 October: Parys Time Trials hangeg through the ages and formation competition. Contact Scully Levin e-mail: flyboys@global.co.za
24 - 25 October: Port Elizabeth airshow. Contact Dr. Crystal Watson or E-mail: cwatson@mweb.co.za
25 - 26 October: SAC KZN aerobatic regionals - Ladysmith. Contact Annie Boon e-mail: change@mweb.co.za
1 November: SAAF Museum flying training and open days. Contact Capt. Kobus Kapp 012 351 2342 or E-mail: webmaster@saafmuseum.org
14 -15 November: Mafikeng fly-in and hangar dance. Contact: Connie Conradie 018 387 1425 or E-mail: info@mafikeng-flyingclub.co.za
22 November: EEA Sun and Fun, SAPFA Fun Rally and Peter Hengst memorial Brits airfield. Contact Mary de Klerk. E-mail: mary@expandingbranding.co.za
www.sapfa
.org.za
6 December: SAAF Museum flying training and open days. Contact Capt. Kobus Kapp 012 351 2342 or E-mail: webmaster@saafmuseum.org
6 - 7 December: SAC ACE of Base Aerobatics - Baragwanath airfield. Contact Annie Boon e-mail: change@mweb.co.za
3




TECNAM ASTOR LAUNCHED IN SOUTH AFRICA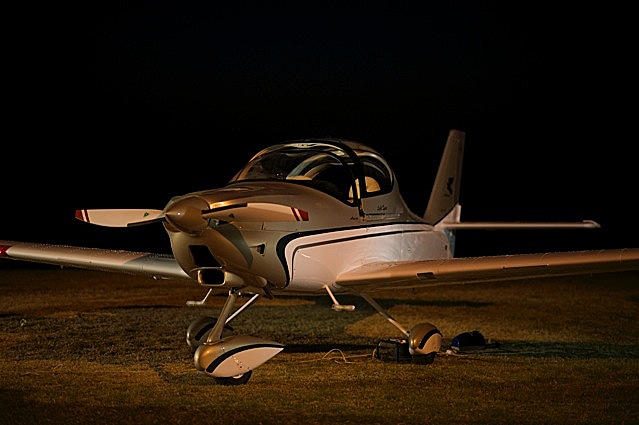 Photo © Humphrey Lewis


On Friday 5 September Gert Bouwer the local Tecnam agent revealed the first Astore at Kittyhawk.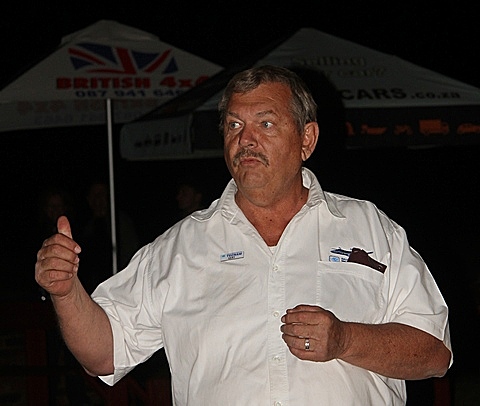 Photo ©Willie Bodenstein

The low wing, two-place, tricycle landing gear Astore offers typical luxury car style exteriors and interiors with leather seats as standard equipment. Keeping with today's trends an Apple iPad Mini is part of the standard equipment whilst loudspeakers, Bose Headsets, and LEVIL AHRS equipment to make your iPad an EFIS are also available.
The Astore takes digital to new heights. You can play music uploaded on your iPad, answer your phone and use Wi-Fi. With the Tecnam Astore app (pre-installed on your iPad) it is possible to connect with LEVIL AHRS in order to monitor your attitude and speed/altitude/GPS parameters, or simply compute the actual Weight and Balance and to look at procedures, checklists access the POH.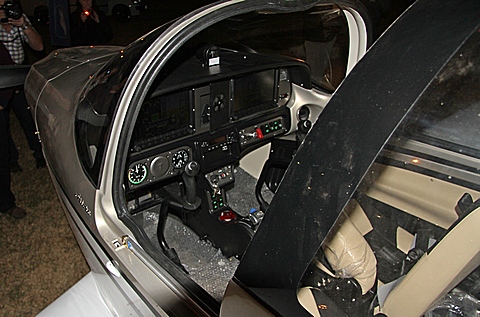 Photo ©Willie Bodenstein

The Cabin offers newly designed seats and seat rails which are easily operated and adjustable fore and aft via a single handle ensuring that all controls and switches are always within easy reach. The 4-points safety belts are self-adjusting and a ballistic parachute can be fitted on demand. A roomy baggage compartment accommodates voluminous items with both external and internal access.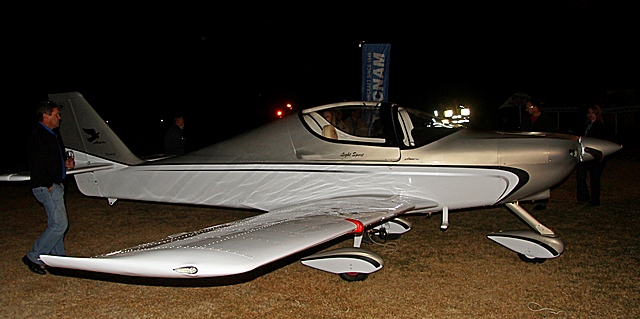 Photo ©Willie Bodenstein

The Astore is powered by the Rotax 912ULS2 but the injected (912iS2) and turbocharged (914UL2) version are also available. The all metal airframe structure is complemented by the selective use of an epoxy reinforced matrix of carbon/glass fibre for the upper radome and fairings. A wooden-composite wrapped Sensenich is standard equipment whilst composite made propellers from the same brand also available in two and three bladed versions.
The Astore offers all this whilst flying at 15km per litre!
For more information contact Gert on 082 565 5943


4
AERO VODOCHODY INTRODUCES THE L-39NG: THE NEXT GENERATION OF THE LEGENDARY JET TRAINER


AERO Vodochody AEROSPACE a.s. announced the launch of development of the new L-39NG jet training aircraft at the Farnborough International Airshow today. The aircraft incorporates advanced aerospace technologies and an efficient new engine, building on the excellent traditional characteristics of the L-39 family of aircraft.
The new L-39NG aircraft builds on the tradition of successful L-39 aircraft, produced by Aero since the 1960s. Aero delivered more than 3000 L-39s and four hundred are still in operation today. "Our company has produced the most numerous and successful aircraft of this type in aviation history; therefore, the project will integrate the experiences of our existing operators from around the world, from every continent and every type of climate," said Ladislav Šimek, president of Aero Vodochody AEROSPACE a.s.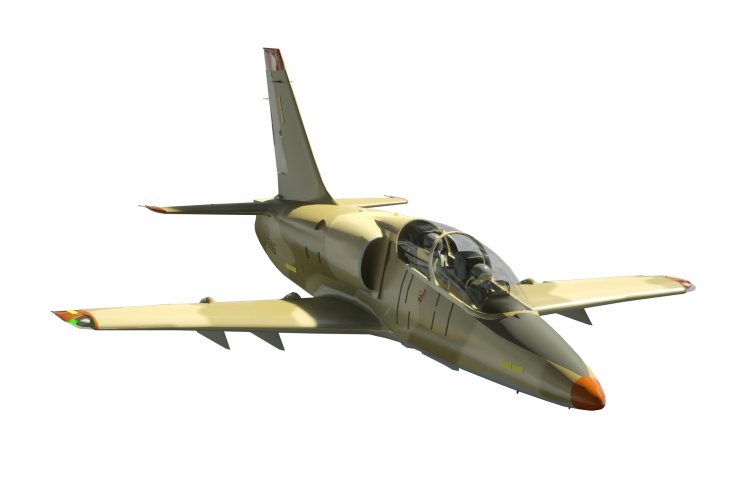 The new generation aircraft, named L-39NG, builds upon these cornerstones of success and adds many modern and advanced features. Photo © Aero Vodochody

The L-39 is renowned for its exceptional operating characteristics, namely its excellent manoeuvrability, ease of maintenance, robust design proven in more than 5,000,000 flight hours, great adaptability to extreme climatic conditions and last but not least, low operating costs.
The new generation aircraft, named L-39NG, builds upon these cornerstones of success and adds many modern and advanced features that are required in training aircraft for the 21st century. The key new feature is the light and fuel efficient Williams International FJ44-4M engine, which delivers improved performance in speed, range and endurance. In the cockpit, advanced modular "glass" avionics and communication systems along with embedded virtual training systems bring new capabilities in cost effective training for pilots of this and the next generation of military aircraft. Finally, the airframe now features a new wet wing and the use of modern materials which reduce the overall weight as well as extend the airframe service life. These major changes are accompanied by many other detail advances in the design.
The new aircraft is intended as a direct replacement for the original L-39 aircraft and a range of other jet trainers. Up to 60% the current world-wide jet trainer fleet will be withdrawn from service within the next 15 years. "We will offer existing users a solution to their aging L-39 fleets, but we also expect a number of new clients," said Šimek. The company plans to introduce the L-39NG prototype in 2016 with the first deliveries beginning in 2018.
About L-39NG
In 2014, the brand new L-39NG program was announced by Aero. The L-39NG represents a new generation of basic and advanced jet trainer, one based on proven reliability and performance of their legendary L-39 Albatros. With its advanced capabilities, the L-39NG provides the optimal solution for cost effective military flight training requirements. The flexibility of this multi-role aircraft means it is also suitable for light combat and reconnaissance missions in any climate conditions. It is certain that this new version of the legend will be a leader in its class and the number one choice as a replacement for the L-39 fleet, as well as with former operators of the type.
5



AIRBUS HELICOPTERS SHOWS COMBAT-PROVEN CAPABILITIES OF ITS ROTORCRAFT FOR POLAND AND EXPANDS THE COMPANY'S IN-COUNTRY COOPERATION


Airbus Helicopters' high-profile presence at MSPO Expo this week is focused on demonstrating the capabilities of the company's Tiger HAD attack helicopter and multi-mission EC725 Caracal that perfectly respond to the Polish military's operational requirements.
"The EC725 and Tiger HAD are modern, and battle-proven, having shown their full capabilities in real combat situations," said Airbus Helicopters President Guillaume Faury during a press briefing at MSPO Expo. "In addition to offering these high-performance rotorcraft to Poland, Airbus Helicopters stands alone in proposing a comprehensive and integrated solution for the country's needs from a single aircraft manufacturer, thereby providing a unique logistics system, and an unequaled industrial arrangement with Poland's aviation sector."
At the MSPO Expo in Kielce, the French Army Aviation provided its feedback from operations with Tiger HAD and EC725 Caracal in tandem, emphasizing their interoperability. "The two aircraft were efficient and complementary in Afghanistan and Mali. They are perfectly adapted to the modern and asymmetric wars we face today," explained General Olivier de la Motte, Head of French Army Aviation.
For Poland's procurement of new multi-role helicopters, Airbus Helicopters' EC725 Caracal performs the widest range of missions - from special operations to combat search and rescue, tactical transport and medical evacuation.
The Tiger HAD meets Poland's mission requirements for its acquisition of attack helicopters, with Airbus Helicopters' family of twin-engine Tiger rotorcraft already in the military inventories of such NATO countries as France, Germany and Spain, along with Australia. In addition to operations in Afghanistan the attack helicopter has seen service in Libya and Mali operations.
Airbus Helicopters' presence at MSPO Expo this week also underscores the company's proven strategy of supporting its helicopters and working with local industry in customer countries, which includes creating full assembly lines, establishing service centers, contracting the manufacture of aviation parts, and collaborating on comprehensive research and development programs.
As part of Airbus Helicopters cooperation strategy in Poland, the company signed a cooperation accord at MSPO Expo with the Pomeranian Special Economic Zone in Gdansk, broadening the scope of collaboration with the Gdansk University of Technology (GUT). This latest step to enhance collaborative research activities with the university will facilitate the industrialization of theoretical studies performed by Airbus Helicopters and GUT, which primarily deal with diagnostic activities in the sector of Health and Usage Monitoring Systems (HUMS) for helicopters. With this collaboration, Airbus Helicopters is looking for breakthrough technologies that can be quickly developed and industrialized to supply extra value to customers.
Poland is a key strategic market for Airbus Helicopters. The company has been present in the country for 10 years through Heli Invest, its local distributor and partner. 54 Airbus Helicopters rotorcraft are currently operating in Poland. This includes a large fleet of EC135s for Poland's LPR (Lotnicze Pogotowie Ratunkowe), acquired in a modernization of the nationwide emergency medical services network - making it one of the most modern in Europe. LPR's EC135s have provided exemplary service in lifesaving missions, setting the standard for a governmental operator transitioning from a Soviet-era rotorcraft type to a modern Western rotorcraft.
6


BOEING C-17 SUPPORT EFFORT FOR STRATEGIC AIRLIFT CAPABILITY EXCEEDS 1,000 MISSIONS

Boeing has supported more than 1,000 missions for the Strategic Airlift Capability (SAC) program's fleet of three C-17 airlifters, achieving a mission capable rate of nearly 94 percent during the five years it has provided maintenance, engineering and spares through a comprehensive performance-based logistics program.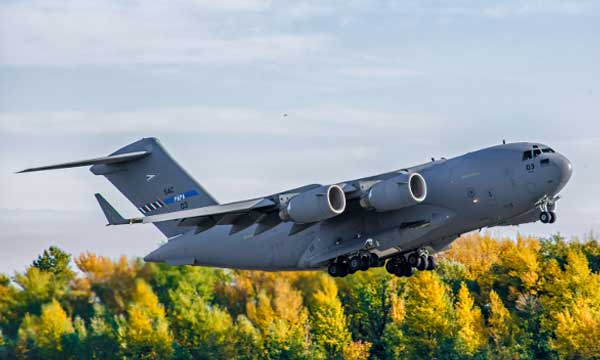 The Boeing team has been an important member of the SAC family from the start. Photo © Boeing

SAC is a multinational strategic airlift effort involving 10 NATO countries and two countries from the alliance's Partnership for Peace program. The C-17s are operated by the Heavy Airlift Wing (HAW) at Pápa Air Base in Hungary. Boeing has more than 60 people supporting the effort, and Pápa Air Base was the first location where Boeing provided all C-17 operational maintenance.
"The Boeing team has been an important member of the SAC family from the start and contributes invaluably to the HAW flying safe missions for the nations," said Royal Netherlands Air Force Col. Frank Rombouts, commander of the airlift wing.
7



BOMBARDIER'S CHALLENGER 350 JET RECEIVES EASA CERTIFICATION


The Challenger 350 aircraft has received full type certification from the European Aviation Safety Agency (EASA). Photo © Bombardier

Bombardier, the world's leading business aircraft manufacturer, announced today that the Challenger 350 aircraft has received full type certification from the European Aviation Safety Agency (EASA).
"Our Challenger 350 aircraft successfully entered into service this past June and made its European debut at the Farnborough airshow in July. With certification now in-hand, we are eager to start delivering EASA-registered units to our customers," said Éric Martel, President, Bombardier Business Aircraft. "We have very strong demand for this aircraft and customers who are already operating it are delighted with its increased performance and new cabin design."
8
RUSSIAN HELICOPTERS TO SHOWCASE ITS MODEL RANGE AT HYDROAVIASALON-2014

Russian Helicopters, a subsidiary of Oboronprom, part of State Corporation Rostec, will showcase its current and upcoming range of helicopters at the Hydroaviasalon-2014 international exhibition, highlighting the operational experience of the Ka-32A11BC to helicopter operators as well as giving presentations of the Mi-171A2 and Ansat. The event is being held at its traditional venue, the Beriev testing base and Gelendzhik airport on the Black Sea in southern Russia, on 4-7 September.
"The company has great depth of experience in manufacturing unique specialised helicopters for use over coastal waters and out at sea. Naval helicopters such as the ??-27, ??-29 and ??-31 are widely used in the Russian Navy, and are also available for export," said Russian Helicopters CEO Alexander Mikheev. "At Hydroaviasalon, we will showcase our latest new multirole helicopters, including the ??-32A11BC, which is based on the ??-27 search-and-rescue model, and the Ansat."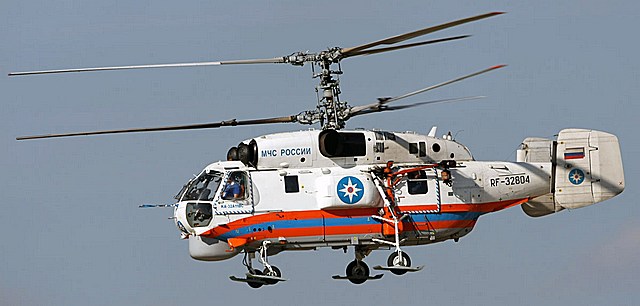 ??-32A11BC. Photo © Russian Helicopters

A recognised leader in its class, the Ka-32A11BC designed by Kamov (a Russian Helicopters company) is a versatile aircraft that can deploy on an extensive range of purposes, including SAR, medevac missions, highly challenging firefighting tasks, high-rise construction, cargo transportation on an external sling, logging, routine patrolling, and offshore work. The helicopter is equally at home based on land or shipborne.
The light multirole Ansant can be used for emergency medical evacuation and transportation. Its spacious passenger cabin can accommodate two injured people, as well as essential medical equipment. There is also additional space for medical staff to work. The Ansat can carry cargo and passengers to remote settlements, and can also serve as a taxi within cities or between settlements, and for corporate transport purposes.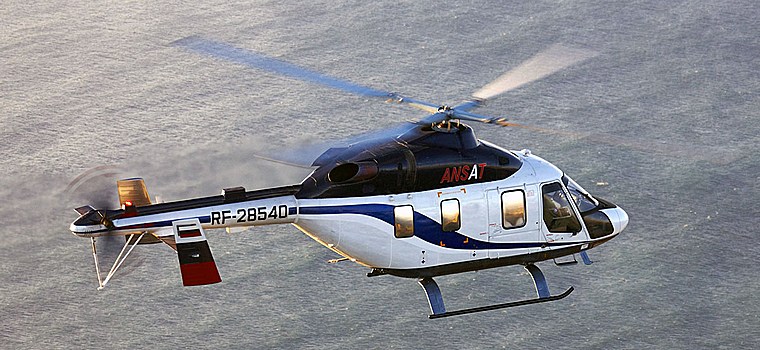 Ansat. Photo © Russian Helicopters

Visitors will have the opportunity to discover more about the helicopter's strengths, and to put questions to the design team at the Ansat presentation on 4 September. Demonstration flights are planned to follow after the presentation.
The light Ka-226T, another Kamov coaxial model, will also be showcased at Hydroaviasalon-2014. This helicopter is ideally suited to special policing and routine patrolling operations, as well as carrying troops and cargo. The Ka-226T's compactness in deployment is a particular advantage; it is helicopters of this type that will be based on next-generation Rubin-class patrol ships.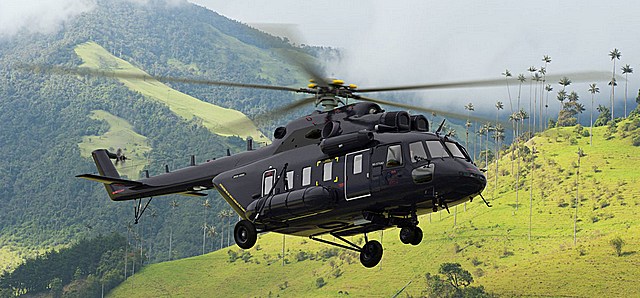 Mi-171A2-1. Photo © Russian Helicopters

At Hydroaviasalon-2014 Russian Helicopters will also showcase the latest Mi-171A2. This aircraft is the latest addition to the Mi-8/17 series, and draws on the rich operating experience of these helicopters around the world. The medium Mi-171A2 makes extensive use of the latest materials and aviation technologies. Russian Helicopters believes that the Mi-171A2 could be the most effective model in this legendary series.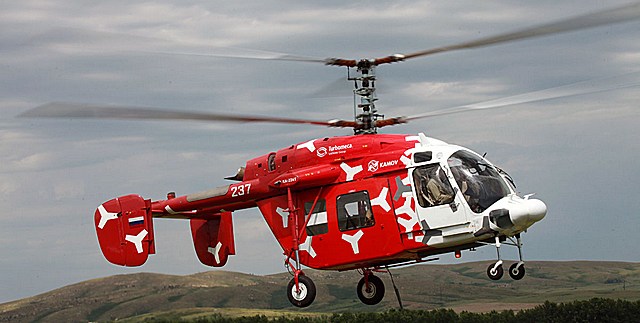 Ka-226T-1. Photo © Russian Helicopters

Hydroaviasalon-2014 will showcase amphibious and shipborne aircraft, and will demonstrate their development potential and capabilities in terms of passenger and cargo carrying, tourism, offshore patrolling and rescue work, and providing assistance in emergencies and environmental disasters. This year the exhibition celebrates its 10th anniversary. Russian Helicopters has been a regular participant of the exhibition.
9