On Saturday 27 September five Touring Motor Gliders (TMGs) flew into Parys where the pilots and crews had breakfast at the Montgolfier's Basket Restaurant at the field.




The first to arrive was Max van Dijkhorst of the Magalies Gliding Club in his Lambada. The Lambada is a Czech designed motor glider and is marketed in South Africa by Brits based Wings and Tracks. Fitted with 13 meter wings the Lambada has a glide ration of 26:1 and can do duty as a glider tug.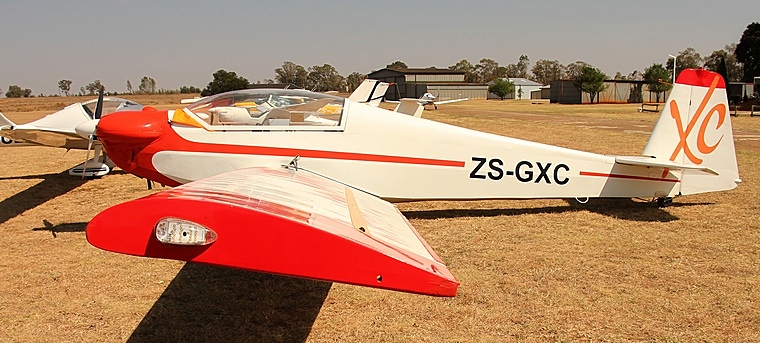 Next was Scheibe SF-25 Falke a classic TMG. Designed in 1963 in Germany by Scheibe Flugzeugbau the Falke is a tandem seat touring motor glider developed from the earlier Bergfalke glider.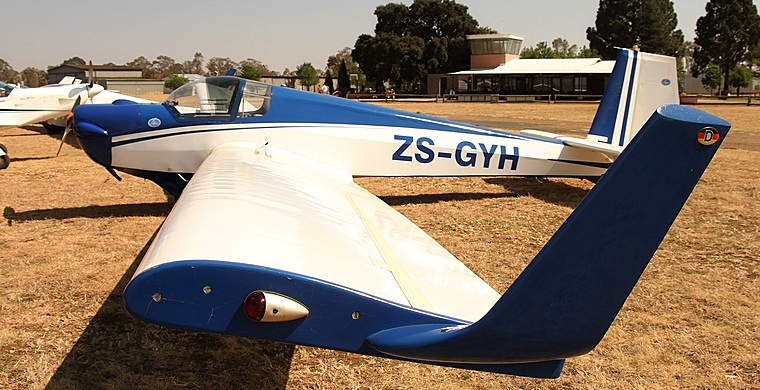 The next three visitors consisting of another classic and two more modern TMGs arrived in a gaggle.
The Fournier motor glider was designed by Renť Fournier in 1966. In 1969 an RF-4D was flown by Mira Slovak across the Atlantic Ocean while participating in the 1969 Daily Mail Air Race.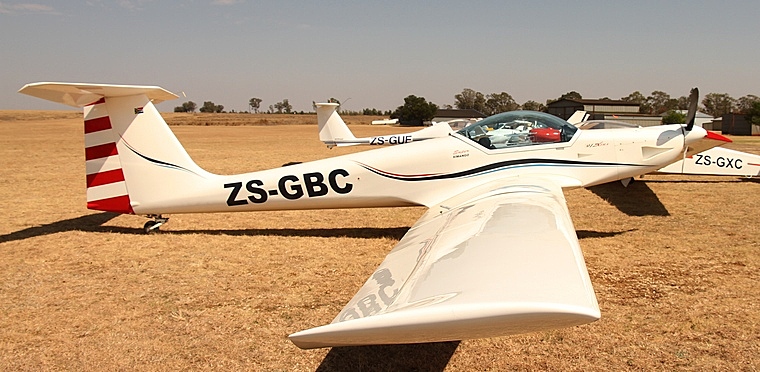 Built from glass fibre, the Super Ximango is a low-wing cantilever TMG with conventional landing gear and a T-tail. Powered by front-mounted 80 hp Rotax 912A, it has an enclosed side-by-side cockpit for two. The wings fold for storage or transportation.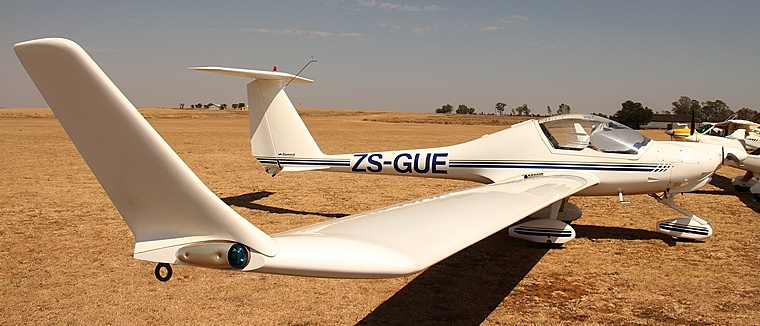 The Wolf Hoffmann designed Diamond HK36 Super Dimona is a product of Austrian based Diamond Aircraft Industries. In 1991, an HK36, flown by Austrian Peter Urach set an absolute altitude record in its class for a piston engine aircraft of 36,188 ft (11,030 m). The record held until surpassed in 2002 by the Bohannon B-1.
Motor gliders are popular touring aircraft that bridge the gap between conventional fixed wing and pure unpowered gliders.