THIS WEEK IN MIDWEEK UPDATE


1 Plan your weekend
2 Forthcoming events
3 ATNS, SACAA partner with DRC aviation entities
4 South Korea to buy 40 F-35 jets for $7 billion
5 Russian Helicopters tests Mi-171A2 helicopters with latest avionics suite
6 First A400M taking final shape in Malaysia
7 TransNusa's first ATR 42-600 to provide versatility for charter operations in Indonesia
8 Rate Card


PLAN YOUR WEEKEND

4 October: Petit Pilot's Post Classic Aircraft Fly In. Contact Ivan 082 375 9180 or John 079 192 5866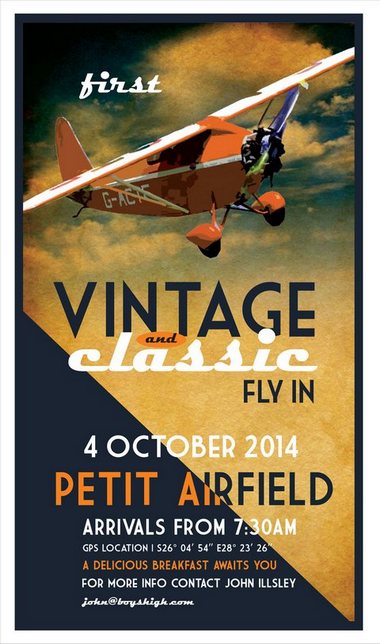 3 - 4 October: Upington airshow CANCELLED
4 October: SAPFA Grand Central fun rally: www.sapfa.org.za. Contact Mary de Klerk mary@expandingbranding.co.za



4 October: SAAF Museum flying training and open days. Contact Capt. Kobus Kapp 012 351 2342 or E-mail: webmaster@saafmuseum.org





2
2014 FORTHCOMING EVENTS

17 - 19 October: Pyramid Air Park Aviators Weekend Contact Brian Young Cell: 082 932 9397 or Peter Lea Cell: 082 553 4908 E-mail: plea1949@mweb.co.za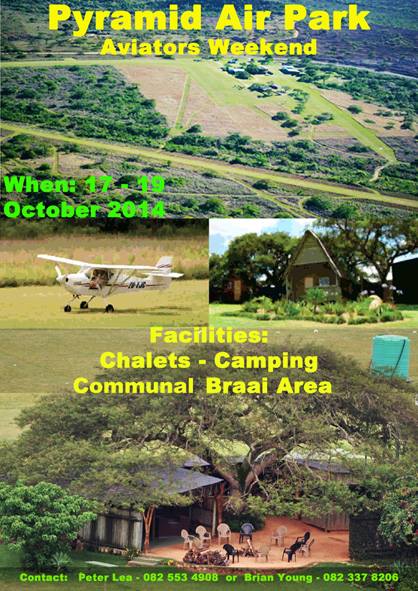 18 October: Parys Time Trials Warbirds through the ages and formation competition. Contact Scully Levin e-mail: flyboys@global.co.za
24 - 25 October: Port Elizabeth airshow. Contact Dr. Crystal Watson or E-mail: cwatson@mweb.co.za
25 - 26 October: SAC KZN aerobatic regionals - Ladysmith. Contact Annie Boon e-mail: chunge@mweb.co.za
1 November: SAAF Museum flying training and open days. Contact Capt. Kobus Kapp 012 351 2342 or E-mail: webmaster@saafmuseum.org
14 -15 November: Mafikeng fly-in and hangar dance. Contact: Connie Conradie 018 387 1425 or E-mail: info@mafikeng-flyingclub.co.za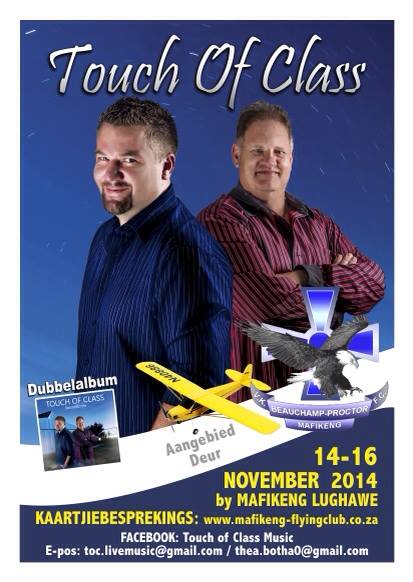 22 November: EEA Sun and Fun, SAPFA Fun Rally and Peter Hengst memorial Brits airfield. Contact Mary de Klerk. E-mail: mary@expandingbranding.co.za
www.sapfa.org.za

29 November: Stellenbosch Flying Club Spotlanding competition. For more information go www.stelfly.co.za
6 December: SAAF Museum flying training and open days. Contact Capt. Kobus Kapp 012 351 2342 or E-mail: webmaster@saafmuseum.org
6 - 7 December: SAC ACE of Base Aerobatics - Baragwanath airfield. Contact Annie Boon e-mail:
chunge@mweb.co.za
3



ATNS, SACAA PARTNER WITH DRC AVIATION ENTITIES


The Democratic Republic of Congo Civil Aviation Authority (L'Autorité de L'aviation Civile of the Democratic Republic of Congo), Régie des Voies Aériennes of the Democratic Republic of Congo (DRC RVA), Air Traffic and Navigation Services (ATNS) and South African Civil Aviation Authority (SACAA) have recently signed an agreement for flight calibration of air navigation systems of airports in the Democratic Republic of Congo.
This event took place in Kinshasa, Democratic Republic of Congo.
In terms of the agreement, ATNS will provide ground navigation services which will include surveying of all air navigation facility sites in the DRC - in WGS 84 standard and ground preparation of navigation aids for flight calibration at five airports. Three are international airports, namely Lumumbashi international, Kisangani international, Kinshasa international and Kindu and Bunia, which are regional. SACAA is expected to provide flight navigation services that will encompass flight calibration - at all identified airports.
The duration of flight calibration of ILS, VOR, DME, NDB Beacon and PAPI (annual routine check or commissioning control) will be calculated in flight hours and will be defined as the time between blocks off and blocks on for each device to be calibrated. The conduct of flight measurements for calibration of equipment includes as many flight checks as necessary until adjustments of system parameters are within normal operating limits.
With regard to the deliveries (duration trips out of calibration), the calculation of flying hours for positioning time starts from the home base in Lanseria airport, Johannesburg until arrival at the first Congolese airport and back. Repositioning time between Congolese airports will be counted from brake release (blocks off) at the airport of departure until arrival (blocks on) at the destination airport.
Both ATNS and SACAA have the required equipment, technical expertise and human capacity to perform the calibration according to the requirements as prescribed by ICAO.
4
SOUTH KOREA TO BUY 40 F-35 JETS FOR $7 BILLION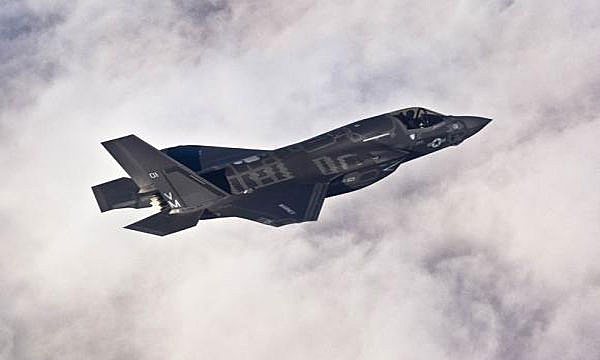 The F-35 Lightning II, a 5th generation fighter, combines advanced low observable stealth technology with fighter speed and agility. Photo © Reuters/U.S. Air Force/Staff Sgt. Joely Santiago/Handout

The Republic of Korea finalized its formal selection of the Lockheed Martin F-35A Lightning II aircraft for its F-X fighter acquisition program, announcing its intent to sign the Letter of Offer and Acceptance (LOA) between the U.S. and Korean governments for 40 F-35A Conventional Take Off and Landing variant jets with initial deliveries beginning in 2018.
"We are honored by and appreciate the trust and confidence the Republic of Korea has placed in the 5th Generation F-35 to meet its demanding security requirements on the Korean Peninsula. We look forward to producing and delivering, on time and within budget, Korea's F-35A Conventional Take Off and Landing variant aircraft," said Orlando Carvalho, Lockheed Martin Aeronautics executive vice president. "This decision strengthens and extends our long-standing security partnership and truly enhances the regional stability among our greater Asia Pacific allies."
Following a comprehensive evaluation process for its F-X program, the Republic of Korea, which first announced its competitive selection of the F-35 over the 4th Generation Boeing F-15 Silent Eagle and the EADS Eurofighter Typhoon in March this year, now becomes the third Foreign Military Sales country to procure the F-35, joining Israel and Japan who selected the F-35A in 2010 and 2011, respectively.
The F-35 Lightning II, a 5th generation fighter, combines advanced low observable stealth technology with fighter speed and agility, fully fused sensor information, network-enabled operations and advanced sustainment. Three distinct variants of the F-35 will replace the A/OA-10 Thunderbolt II and F-16 Fighting Falcon for the U.S. Air Force, the F/A-18 Hornet and AV-8B Harrier for the U.S. Marine Corps, the F/A-18 for the U.S. Navy, and a variety of fighters for at least 10 other countries. Following the U.S. Marine Corps' planned July 2015 Initial Operational Capability (IOC), the U.S. Air Force and Navy intend to attain their IOC in 2016 and 2018, respectively.
5



RUSSIAN HELICOPTERS TESTS MI-171A2 HELICOPTERS WITH LATEST AVIONICS SUITE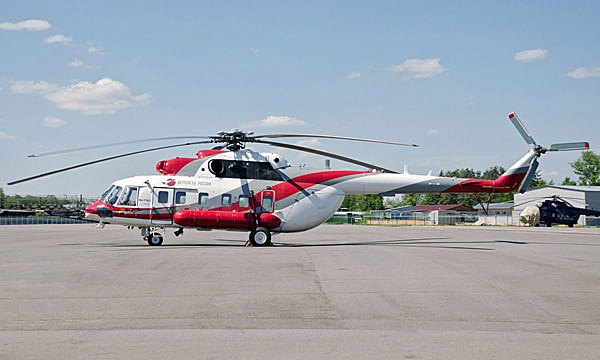 The KBO-17 boasts a 'glass cockpit' piloting and navigation system equipped with five LCD displays. Photo © Russian Helicopters

Russian Helicopters and Concern Radio-Electronic Technologies (KRET), both part of State Corporation Rostec, have started testing the Mi-171A2 helicopter kitted out with the KBO-17 on-board avionics suite. Hovering tests will take places at the National Helicopter Building Centre in the Mil Moscow Helicopter Plant flight-test complex. KBO-17 avionics have been fitted to the first test model of the Mi-171A2, which was presented at the International Aviation and Space Salon (MAKS) in Zhukovsky in 2013.
The KBO-17 avionics suite was developed at the Ulyanovsk Instrument Manufacturing Design Bureau (part of KRET). Thanks to the KBO-17 suite, the Mi-171A2 can operate safely at any time of day or night, even in adverse weather conditions. For additional flight safety, the Mi-171A2 is fitted out with GPS/GLONASS satellite system displays, mapping, flight-plan navigation systems (VOR/ILS), meteorological information and automated obstacle warning systems (alerting crew to power lines, masts, isolated trees etc.). The KBO-17 suite can be enhanced with the KOC-17 day/night vision system.
The KBO-17 boasts a 'glass cockpit' piloting and navigation system equipped with five LCD displays. The displays show the most important information at each stage of the flight, allowing the flight crew to fully evaluate the helicopter's operation and navigation.
The helicopter is also fitted with an on-board equipment maintenance system, which means it can operate without in-flight engineers, reducing the number of crew required to two - without any reduction in safety.
Two helicopters are currently undergoing tests on the Mi-171A2 programme: the 'flying laboratory' built on the basis of the serial-produced Mi-8/17 helicopter, and the first prototype model of the Mi-171A2. Work on the second prototype is underway at the Mil Moscow Helicopter Plant, and once complete it will join the other two models for tests. In addition, two frames of the Mi-171A2 will undergo static and fatigue testing. Russian Helicopters expects work for Mi-171A2 certification to be completed in 2015.
Mil Moscow Helicopter Plant is a subsidiary of Russian Helicopters. Its key areas of activity are experimental research and design, and the design, construction and testing of prototype helicopters. Since its founding, the Plant has created 12 basic models of helicopter, including the Mi-8/17, Mi-35M, Mi-26, Mi-28, Mi-38 and numerous modifications. Mi-helicopters are in operation in 110 countries worldwide and form the backbone of helicopter aviation in Russia, the CIS, as well as in countries in Asia, Latin America, Africa and the Middle East.
6


FIRST A400M TAKING FINAL SHAPE IN MALAYSIA


The A400M can carry heavy and outsize loads over intercontinental distances at jet-like speeds. Photo © Airbus

The first Airbus A400M new generation airlifter for the Royal Malaysian Air Force is rapidly taking shape at the Airbus Defence and Space final assembly line in Seville, Spain. All the fully equipped major sections including the wing, tailplane, cockpit, fuselage and landing-gear have been joined ready for ground-testing. This aircraft will be delivered in the first quarter of 2015, followed by two more later in the year and the fourth and final aircraft in 2016.
The A400M can carry heavy and outsize loads over intercontinental distances at jet-like speeds while retaining true tactical capability to use short and unprepared runways, and can also act as an air-to-air re-fueller. The first group of Malaysian pilot trainees are already undergoing instruction at the Airbus Defence and Space International Training Centre and will be joined by maintenance engineers and technicians in the coming weeks.
7



TRANSNUSA'S FIRST ATR 42-600 TO PROVIDE VERSATILITY FOR CHARTER OPERATIONS IN INDONESIA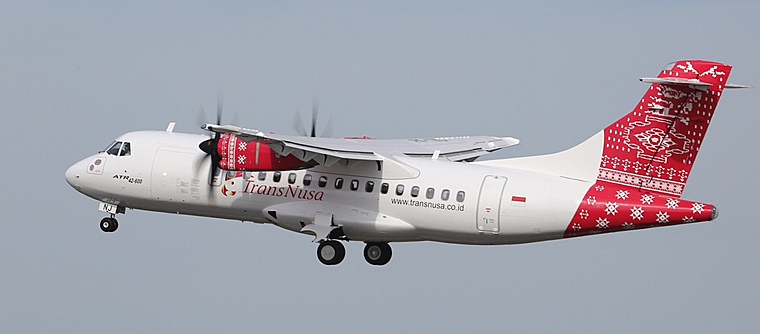 Founded in 1981, ATR has become the world leader on the market for regional aircraft with 90 seats or less. Photo © ATR
TransNusa Aviation Mandiri, the fast-growing Indonesian airline took delivery of its first new generation ATR 42-600. The carrier has options for three more ATR 42-600s.
TransNusa is introducing the new ATR 42-600 for the first time in Indonesia and the aircraft will be a turning point for the airline's new development efforts towards the fly-in, fly-out (FIFO) charter segment. The 5-year contract award TransNusa won this year from one of the Indonesia's large oil consortium reflects the market need and that the ATR turboprop is the ideal aircraft type for these services. The ATR 42-600 has versatile capabilities on short, unpaved and narrow runways and is well suited for these demanding operations. Its smooth, high flying speed and new Armonia design interior will give the FIFO passengers a new comfortable flying experience.
"Placing our turboprop services with ATR 42 aircraft on the stringent FIFO operations represents great value for money for energy companies. It will increase their efficiencies as it enables companies to consolidate their FIFO schedule and still travel direct to their sites even on gravel and narrow runways, while increasing passenger comfort," TransNusa Chief Executive Officer Jodjana Juvenile said.
Patrick de Castelbajac, ATR Chief Executive Officer said: "We are glad to be associated with TransNusa's success in the FIFO transport support sector. With the newly acquired ATR 42-600 TransNusa will be able to count on the aircraft's versatility and flexibility to provide eco-efficient solutions for air charters to any location throughout Indonesia and beyond. The ATR-600 series aircraft will provide TransNusa and its customers with important reductions in operating and maintenance costs optimizing and reinforcing its economic advantages to suit differing needs of the operation."
It is anticipated that the first ATR 42-600 would enter into service this November. The chartered ATR 42 will open up its first FIFO service departing from Jakarta's Halim Airport to Matak Airport in Natuna Island, conducting six return flights per week.
To ensure the smooth and safe running of the ATR 42-600 throughout the FIFO service, TransNusa has chosen to cover its aircraft with the Global Maintenance Agreement (GMA) signed recently with ATR. The contract will ensure the management of maintenance activities and the supply of spare parts for the ATR 42-600 for 5 years.
About TransNusa Mandiri:
TransNusa Mandiri is an Indonesian domestic airline serving the east of Indonesia, mainly Nusa Tenggara, Bali and southern Sulawesi. Its main base is El Tari Airport, Kupang. It was launched in August 2005 serving various destinations from Kupang, Bali, using aircraft chartered from other local airline. In August 2011, TransNusa received its own air operator's certificate (AOC) and scheduled as well as non-schedule commercial airline permit.
About ATR:
Founded in 1981, ATR has become the world leader on the market for regional aircraft with 90 seats or less. Since its creation, ATR has sold over 1400 aircraft. ATR planes are represented in the fleets of 180 operators in 90 countries ATR planes have totalled over 21 million flight hours. ATR is an equal partnership between two major European aeronautics players, Alenia Aermacchi (a Finmeccanica Group company) and the Airbus Group. Its head office is in Toulouse. ATR is ISO 14001 certified.
8