THIS WEEK IN MIDWEEK UPDATE


Plan your weekend
Forthcoming events
Notice Board
This week in aviation history
Aviation News
Advertising rate card

26 November to 3 December: Yak-52 and Intermediate Class World Aerobatic Championships, Mosselbay. Contact: mbac.committee@gmail.com
29 November: Stellenbosch Flying Club landing competition. For more information go to www.stelfly.co.za

6 December: SAAF Museum flying training and open days. Contact Capt. Kobus Kapp 012 351 2342 or E-mail: webmaster@saafmuseum.org
6 - 7 December: SAC Ace of Base Aerobatics - Baragwanath airfield. Contact Annie Boon e-mail:
chunge@mweb.co.za


7 December: ICAD (international Civil Aviation Day) Contact: Mark Swarts 082 878 0875
13 December: RV Fly in at Stellenbosch. Contact Alewyn 082 4126 1951 or
alewyn@burger.org.za

28 December: St Francis Field will be holding their annual fly-in and open day on Sunday 28th December. The event will start at approx 07h30 and run till around midday. There will be a wide variety of aircraft and helicopters flying in and on display, and if the weather permits, skydivers will drop in and visitors can go for a tandem skydive. Food and soft drinks will be available.
Bring the family and friends for a fun morning.
Visit our website www.stfrancisfield. com or contact Barry Culligan for details 083-6113333
2015 PROVISIONAL CALENDAR




30 January: Dias Festival Mossel Bay airshow. Contact Horace Blok e-mail hab@habac.co.za 083 261 6300
30 January: Sports Aerobatics Club Western Cape regionals - Mossel Bay. Contact Annie Boon chunge@mweb.co.za
7 February: MISASA Best of the Best at Kitty Hawk Wings - Wheels - Water Showcase. Contact: John Boucher e-mail: comms@misasa.org Cell: 082 553 1105 or Alan McKenzie e-mail: nemo@webo.co.za Cell: 082 373 4947
27 February-1 March February: Swellengrebel fly-in. Contact Pieter Venter pventer@vgv.co.za Cell: 083 250 9504
28 February: Bethlehem Aero Club annual Sling, Bushbaby and chopper fly-in. Contact Izak Venter e-mail: izak@motsu.co.za or Francois Marais e-mail: info@stanfra.co.za
27 March: Bethlehem fly-in and Riana Nel show. Contact Jacolene Jacobs 082 854 1003
28 March: Bethlehem Aero Club fun navigation rally. Contact Izak Venter e-mail: izak@motsu.co.za or Francois Marais e-mail: info@stanfra.co.za
28 March: RV Revolution Pylon time trials and formation flying - Parys. Contact Scully Levin e-mail: flyboys@global.co.za
27 - 28 March: Uitenhage Wings & Wheels festival. Contact Lourens Kruger 082 320 2615 Website: www.wingsandwheelsfestivalutenhage.co.za
28 - 29 March: Sports Aerobatics Club North-West regionals - Klerksdorp. Contact Annie Boon chunge@mweb.co.za
11 April: Fashkosh (Stellenbosch) Website: www.stelfly.co.za Contact Alewyn Burger Alewyn@burger.org.za Cell: 082 416 1951
15 to 18 April: AERO Friedrichshafen dedicates itself in offering a significant collection of aviation related products and accessories. Exhibitors will be showing engines, modern ultra-lights, powered aircraft, avionics and related products and services. Over the years, this show has gained huge reputation from all over the world and the positive reaction from the attendees has motivated the exhibitors to improve the existing range and manufacture more such effective spare parts and products. For further information on the tour African Pilot is planning please send an e-mail to Athol Franz: editor@africanpilot.co.za. The idea is to get a package deal together for about 10 to 12 persons wishing to visit AERO Friedrichshafen.
17 & 18 April: Zebula airshow. Contact: Paul Weich 083 290 6525 e-mail:
pdweich@mweb.co.za
or Chris Potgieter 083 314 1669 e-mail: ChrisPotgieter@flysaa.com
18 to 29 April: Sun 'n Fun Tour 2015, Lakeland, Florida, USA. Contact Neil Bowden: e-mail:
neil1@telkomsa.net
.
Neil Bowden will once again be organising a tour to the USA's second largest fly-in, the Sun 'n Fun Fly-in and International Expo. In addition to the airshow, we will be arranging an excursion to the Kennedy Space Centre. A great new feature here is the Space Shuttle Atlantis exhibition building housing the original Atlantis Shuttle. Also planned is a visit to the Kermit Weeks Fantasy of Flight Museum which is home to some very rare aircraft and while we are in the area there are planned visits to the theme parks - Disney and Universal. The price is from R14 750 per person plus airport tax (about R7 400).
29 April-3 May: Aero Club Air week at Parys airfield contact Kev Storie 011 082 1100 Website: www.aeroclub.org.za
1 - 2 May: Lowveld Airshow (Nelspruit) Cell: 079 499 5733 Contact Willemien Hodgkinson e-mail: willemien.hodgkinson@ffa.co.za
8 - 9 May: SAAF Museum Swartkops Airshow, Pretoria Contact Lt. Col Mike O'Connor e-mail: oc@saafmuseum.org Tel: 012 351 2290
8 - 10 May: Battlefields fly-in (Dundee) Lourens Roos 082 875 5419
E-mail: stay@battlefieldslodge.co.za E-mail: nan@battlefieldslodge.co.za Website: www.battlefieldslodge.co.za
10 & 11 May: AVIATION AFRICA - Dubai UAE Contact Mark Brown mark.brown@africanaerospace.aero
15 to 17 May: Bethlehem Aero Club / EAA Chapter 1500 fly-in weekend. Contact Izak Venter e-mail: izak@motsu.co.za or Francois Marais e-mail: info@stanfra.co.za
16 & 17 May: Botswana Airshow Contact Guillaume Knipe e-mail: gknipe@work.co.bw Tel: 00267 7130 0646
23 & 24 May: Sports Aerobatics Club Free State regionals - Parys. Contact Annie Boon chunge@mweb.co.za
25 to 29 May: RAF 2000 Gyroplane service & maintenance course. Contact: Yolande Combrinck e-mail: yolande@rafsa.co.za Tel: 083 282 8792
30 - 31 May: Newcastle Airshow e-mail:
johan@champ.co.za
Contact Champ Marketing Johan 082 923 0078 or Christo 083 375 5883
10 to14 June: Kalahari Bundu Bash. Contact Yolande Combrinck e-mail: Yolande@rafsa.co.za
13 June: Zandspruit Airshow - Hoedspruit. Contact Yvonne Fourie e-mail: yf@zandspruit.co.za Tel: 015 793 1192
19 to 21 June: Mafikeng fly-in and airshow. Contact Connie Conradie e-mail: info@mafikeng-flyingclub.co.za Cell: 082 449 1546
20 June: Warbirds over the Vaal fly-in and time trials - Parys Airfield. Contact Scully Levin e-mail: flyboys@global.co.za
11 & 12 July: Durban (Virginia) airshow. Contact Gerna Fraser e-mail: gerna@kznwintertour.co.za Cell: 084 783 1953
16 to 19 July: Sports Aerobatics Club Nationals - Klerksdorp. Contact Annie Boon chunge@mweb.co.za
17to 19 July: Nylstroom Taildraggers fly-in - Nylstroom Flying Club. Contact Richard Nicholson e-mail rgn@pcwireless.co.za Cell: 082 490 6227
19 July-3 August: EAA's annual AirVenture to be held in Oshkosh USA. Camping on the airfield contact Neil Bowden e-mail:
neil1@telkomsa.net

Hotels in Appleton contact Calvin Fabig e-mail: calvin@designer.co.za
1 - 2 August: Namibian airshow. Contact Reinhard Gartner e-mail: reinhard@fivestar.co.za
14 - 15 August: Bethlehem airshow. Contact Stephan Fourie e-mail: fouriesj1491@gmail.com Cell: 072 344 9678
20 - 29 August: Sports Aerobatics Club Unlimited World Championships - France Contact Annie Boon chunge@mweb.co.za
23 August: Grand Rand airshow (Sunday) Contact Stuart Coetzee e-mail: manager@randairport.co.za Tel: 011 827 8884
29 August: Bethlehem Aero Club fun navigation rally. Contact Izak Venter e-mail: izak@motsu.co.za or Francois Marais e-mail: info@stanfra.co.za
12 - 13 August: Sports Aerobatics Club Gauteng regionals and Judges Trophy - Vereeniging Contact Annie Boon chunge@mweb.co.za
24 - 25 October: Sports Aerobatic Club KZN regionals - Ladysmith. Contact Annie Boon chunge@mweb.co.za
31 October: Bethlehem Aero Club fly-in and hangar dance. Contact Izak Venter e-mail: izak@motsu.co.za or Francois Marais e-mail: info@stanfra.co.za
13 to 15 November: Mafikeng annual fly-in and hangar dance. Contact Connie Conradie 082 449 1546 e-mail: info@mafikeng-flyingclub.co.za
5 - 6 December: SAC ACE of base - Baragwaneth airfield (Syferfontein) Contact Annie Boon chunge@mweb.co.za
7 December: ICAD (International Civil Aviation Day) Contact Mark Swarts e-mail: SwartsM@caa.co.za Cell: 082 878 0875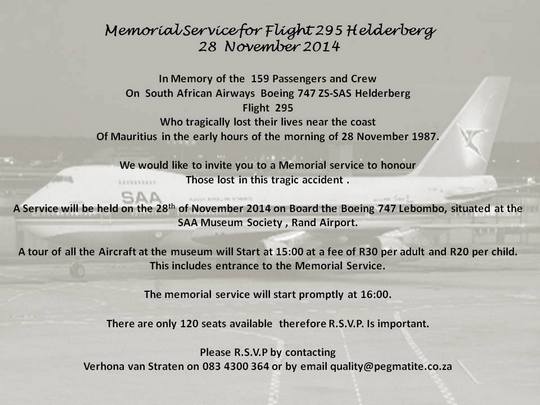 November 24 1991 - Launch: Space Shuttle Atlantis STS-44 at 6:44:00 pm EST. Mission highlights: DSP satellite deployment.
November 24 1971 - A man reported as D. B. Cooper hijacks Northwest Orient Airlines Flight 305, a Boeing 727, out of Portland, Oregon, releasing the passengers in exchange for US$200,000 and four parachutes; the crew takes off with Cooper on board, and he parachutes from the plane; Cooper is never found and his fate remains unknown, although a roll of bills from his ransom is found in a riverbed many years later.
November 24 1955 - First flight of the Fairchild F-27
November 25 1985 - Aeroflot Antonov An-12 shoot-down: South African Special Forces use a shoulder-launched surface-to-air missile to shoot down a Soviet Antonov An-12 carrying 21 people 43 km (27 miles) east of Menongue, Angola. All aboard the aircraft die.
November 25 1961 - The US Navy's first nuclear powered aircraft carrier, USS Enterprise is commissioned.
November 25 1956 - Eight Boeing B-52 s complete a record nonstop flight of 17,000 miles over the North Pole.
November 25 1956 - U. S. Air Force Sergeant Richard Patton makes the first successful parachute jump in Antarctica. He jumps from 1,500 feet as a test to determine the cause of parachute malfunction in sub-zero weather conditions.
November 25 1940 - First flight of the de Havilland Mosquito
November 26 2003 - Concorde G-BOAF MSN 216, makes the very last flight before retirement from London Heathrow to Bristol Filton, the place she was born on 20th April 1979. She went supersonic off the south west coast before returning and making low level flights over Bristol City and Brunel's Clifton Suspension Bridge, then onto her final landing at Bristol Filton. This was the final flight of Concorde.
November 26 1949 - First flight of the Douglas C-124 Globemaster II
November 26 1929 Richard Byrd and crew make the first flight over the South Pole in a Ford Trimotor.
November 27 1987 - South African Airways Flight 295, a Boeing 747 named Helderberg, crashes into the Indian Ocean after a fire in the cargo hold. All 159 aboard die.
November 27 1983 - Launch: Space shuttle Columbia STS-9 at 11:00:00 EDT (16:00:00 UTC). Mission highlights: First Spacelab mission.
November 27 1964 - Launch: Mariner 4, NASA launches the first Mars fly-by spacecraft.
November 29 1999 - First flight of the Boeing F/A-18E/F Super Hornet
November 29 1974 - First flight of the Sikorsky UH-60 Black Hawk
November 29 1945 - A U. S. Army Sikorsky R-5 helicopter off the coast of Long Island, New York, makes the first air-sea rescue.
November 29 1913 - Raymonde de Laroche flies 200 miles (320 km) solo in four hours. The flight will win her the 1913 Fémina Cup for the longest solo flight by a woman that year.
November 30 1917 - First flight of the Vickers Vimy
November 30 1913 - First air-to-air dogfight: pilots (Dean Ivan Lamb) from rival Mexican factions exchanged revolver shots flying a Curtiss Pusher vs Phil Rader in a Christopherson biplane during the Siege of Naco, Mexico. The combat ended with no hits registered.
November 30 1784 - Jean-Pierre Blanchard makes the first scientific observations from above the earth in a hydrogen balloon over London.




NEW CAPABILITIES AND IMPROVED PROTECTION OF PILOTS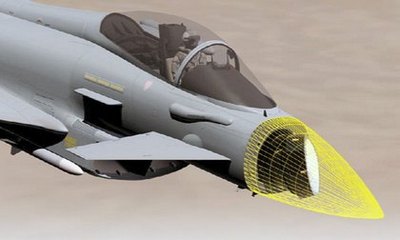 The Eurofighter will be equipped with a new generation of radar which will enhance the aircraft's capabilities and substantially improve the pilots' ability to survive. During a meeting of the defence state secretaries of the Eurofighter nations (Great Britain, Germany, Italy and Spain) held in Edinburgh, representatives of Eurofighter Jagdflugzeug GmbH and NETMA (NATO Eurofighter and Tornado Management Agency) signed a 1 billion euro contract to develop a new, electronically scanned radar, the so-called "Captor-E".
Airbus Defence and Space is playing a major role in the development and integration of the radar, via its Military Aircraft and Electronics business lines. "Together with our partners in the Euroradar consortium we are developing the world's most powerful fighter radar," said Thomas Müller, head of the Electronics business line at Airbus Defence and Space. "This order will ensure ongoing development of radar technology, which is a core military capability in Germany."
Berndt Wünsche, head of Combat Aircraft at Airbus Defence and Space, stated in Edinburgh: "This decision ensures that the Eurofighter will continue to be the best combat aircraft available in the world. The Captor-E radar will open up completely new options for deployment and will substantially improve the Eurofighter's export opportunities."
The main advantage of the Captor-E is its ability to perform several tasks practically simultaneously. This means that the pilot is able to scan a wide area in front of the aircraft or on the ground, while identifying ground targets or tracking individual flying objects at the same time. The new technology enables an increased range in target acquisition and target tracking and, thanks to the rotating antenna, a considerably larger field of view, compared to other state-of-the-art combat aircraft. The new radar is being developed by Eurofighter Jagdflugzeug GmbH and the Euroradar consortium comprising Selex ES (Great Britain, Italy), Indra (Spain) and Airbus Defence and Space (Germany). The consortium has already developed and produced more than 400 Captor radars.
SONEX AIRCRAFT REACHES MILESTONE OF 500 COMPLETIONS WORLDWIDE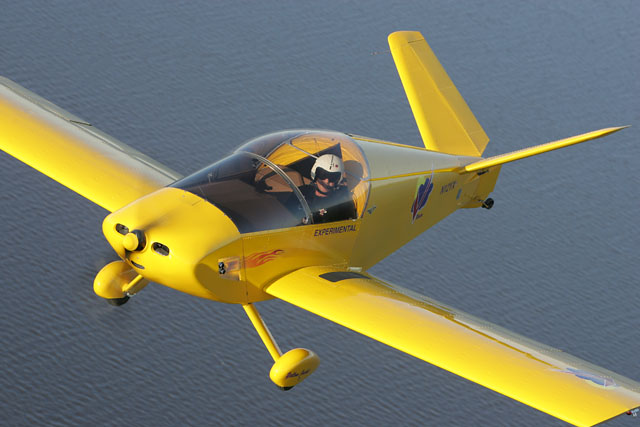 Sonex Aircraft, LLC passed a major benchmark this week, as news was received from Christopher Madsen of Huntsville, Alabama that his AeroVee powered, Standard Gear Sonex flew for the first time on September 23rd. The addition of Chris's aircraft brings the company's database of completed and flown aircraft to 500 reported first flights!
"While we know there are several more aircraft flying that have never been reported to us or who, like Chris, will pass along news of their achievement to us at a later date, reaching 500 reported completions in our Sonex Builder Database is a major milestone for the entire Sonex Aircraft community," writes Sonex General Manager Mark Schaible. "This is an achievement not only for our company, but also for each and every Sonex Aircraft builder who has added a first flight to this database, beginning with the very first customer Sonex completion by Tony Spicer, which took flight on June 2nd, 2000!"
"I'm extremely pleased with the performance and the economy and am enjoying the adventures I've had in the 22 hours I've flown so far," writes Chris Madsen. "The [Sonex T-Flight] transition training was great and helped me feel comfortable with the controls, sight picture, and take-off and landing from first flight on," continued Chris in-reference to his experience with the Sonex T-Flight Transition Training program offered at Sonex factory headquarters in Oshkosh, WI.
The T-Flight program celebrates a milestone of it's own this Fall, surpassing 100 students since the program's founding in May, 2013. The count currently stands at 115 students, accounting for 189 hours of dual instruction and 127 hours of ground. The T-Flight program was established at Sonex Aircraft, LLC in response to FAA, NTSB, EAA and AKIA initiatives to increase the availaibility of type-specific transition training in experimental aircraft. As the Sonex Aircraft fleet continues to grow, so does the demand for transition training from original builder/pilots and pilots of pre-owned aircraft alike.
"With the company's founding in 1998, seeing 500 examples of our designs fly over a 14 year period is impressive by any measure in the homebuilt aircraft industry, and we currently receive approximately 50 first flight reports every year," remarks Mark Schaible. "Sonex Aircraft commemorates every first flight by issuing our Gold Wings pin exclusively to builders who have completed and flown their own aircraft. Gold Wings are on the way to you, Chris!"
Sonex Aircraft, LLC is a leader in the experimental kit aircraft industry, providing a series of sport aircraft along with the AeroConversions line of products, which include the AeroVee engine, AeroInjector and ancillary aviation products. Sonex Aircraft's Sonex, Waiex, and Onex sport planes, the Xenos sport motorglider, and the SubSonex Personal Jet offer outstanding performance in an easy to build, easy to fly kit package that can be purchased and completed with full technical support at an unrivaled price.
Sonex and AeroConversions continue to invest heavily in developing new products. Our team is committed to providing simple, elegant and low-cost solutions for sport flying. Simply put, Sonex Aircraft and AeroConversions products provide the Best Performance Per Dollar. Check us out at www.SonexAircraft.com and www.AeroConversions.com

FRANCE ANNOUNCES ORDER FOR AIRBUS A330 MRTT AIR-TO-AIR REFUELLING AIRCRAFT

Airbus Defence and Space has been selected by the French Ministry of Defence to supply 12 A330 MRTT new generation air-to-air refuelling aircraft for the French Air Force. The first delivery is foreseen for 2018, followed by the second in 2019, and then at a rate of one or two per year.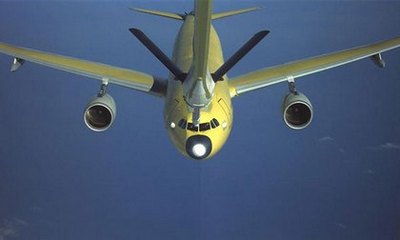 The contract agreed between the French procurement agency, la Direction Générale de l'Armement (DGA), and Airbus Defence and Space is now ready for the official award. The contract covers the development and qualification of the specific French configuration as well as the associated support and training systems, such as spares, ground support equipment, training devices and five years of in-service support from first delivery.
France's choice of the A330 MRTT makes it the sixth nation to order the type following Australia, Saudi Arabia, Singapore, the United Arab Emirates, and the United Kingdom which have ordered a total of 34 aircraft. In addition, India and Qatar have selected the MRTT and are in the final stages of contractual negotiations for six and two aircraft respectively. A total of 22 aircraft are currently in service and the aircraft has been battle-proven in recent coalition actions.
The A330 MRTT has won every major tanker aircraft procurement competition outside the USA since it has entered the market.
Airbus Defence and Space Executive Vice President Military Aircraft, Domingo Ureńa Raso said: "The French Air Force has enormous experience in the field of air-to-air refuelling. It knows the factors which are critical to success and its selection of the A330 MRTT is a real honour for us. In addition it is a long-standing operator of our transport aircraft and as always we are particularly proud in gaining the further confidence of an existing customer."
In French service the A330 MRTT will be powered by Rolls-Royce Trent 700 engines, be equipped with a combination of the Airbus Refuelling Boom System and underwing hose-and-drogue refuelling pods, and can be configured in a variety of layouts carrying up to 271 passengers as well as medevac arrangements including the French MORPHEE intensive care module carrying up to ten patients as well as 88 passengers.

LATEST CONTRACT BRINGS BRAZILIAN AW169 ORDERS TO 20



AgustaWestland announced that a contract has been signed for an AW169 in corporate transport configuration, continuing the exceptional sales success of this new generation helicopter in the Brazilian market. Due to be delivered in 2016, this latest AW169 contract reinforces market demand for the aircraft, and brings the total number of AW169s signed in Brazil to 20.
A versatile, new generation twin engine light intermediate category helicopter, the 4.5 tonne AW169 has been designed in response to the growing market demand for an aircraft that delivers high performance, meets all the latest safety standards and has multi-role capabilities. The AW169 incorporates several new technology features in the rotor system, engines, avionics, transmission and electric power generation and distribution systems, and is the first all new helicopter in its class in more than 30 years.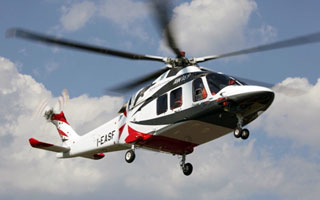 The AW169's avionic suite introduces state-of-the-art technology including a full digital NVG compatible cockpit with three 8" x 10" large area displays (AMLCD) and touch screen technology with enhanced graphics capability for maximum situational awareness. A 4-axis digital automatic flight control system (DAFCS) with dual Flight Management System (FMS) minimises crew workload allowing single/dual pilot VFR/IFR operations. The avionics suite also complies with satellite-based navigation, communication and surveillance requirements and has the capability to perform satellite-based IFR LPV (localizer performance with vertical guidance) approaches to maximize round-the-clock utilisation of the helicopter.
Safety enhancing avionics such as Terrain Awareness Warning Systems, airborne collision avoidance systems can be added to the standard avionic configuration. The AW169 helicopter is part of AgustaWestland's family of new generation helicopters that also includes the AW139 and AW189.
These helicopters all possess the same high-performance flight characteristics and safety features whilst sharing the same common cockpit concept and design philosophy. This approach facilitates synergies for operators of these models in areas such as training, maintenance and support. Brazil is the largest single market so far for the type and represents 17 percent of the over 120 sales of AW169s worldwide.
GULFSTREAM BEGINS DELIVERING G650ER AIRCRAFT TO CUSTOMERS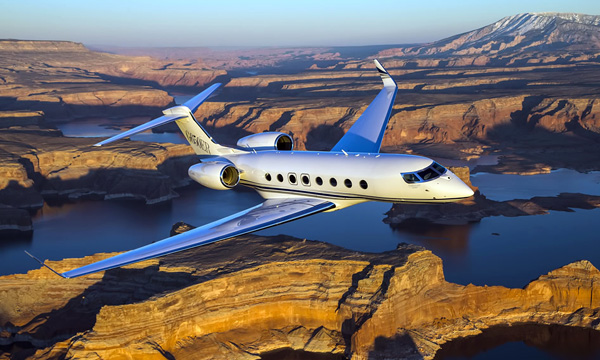 Gulfstream Aerospace Corp. recently delivered the first fully outfitted G650ER business jet to a customer, ahead of the 2015 projected delivery date. "It's a good day when you can deliver on your promises ahead of schedule," said Larry Flynn, president, Gulfstream. "Our customers have been waiting for the G650ER, the business jet that travels farther at faster speeds than any other business jet on the market. This aircraft delivers speed and range, providing passengers a world-class travel experience. The G650ER, by all definitions, is the industry leader."
Gulfstream announced the G650ER in May of this year. The aircraft received type certification from the U.S. Federal Aviation Administration five months later. "In today's fast-paced world, our customers need to travel longer legs at faster speeds," said Scott Neal, senior vice president, Worldwide Sales and Marketing, Gulfstream. "We are proud to be able to offer a product that meets the needs of our customers. I commend our employees, from engineering to manufacturing, who have worked to develop and design such a superior aircraft."
The G650ER travels near the speed of sound with a max speed of Mach 0.925. At Mach 0.85, it can carry passengers 7,500 nautical miles/13,890 kilometers, and at Mach 0.90, 6,400 nm/11,853 km. It connects more international cities and offers more nonstop destinations, from Hong Kong to New York, and Los Angeles to Melbourne, Australia. Like its sister ship, the G650, the G650ER offers the most state-of-the-art cabin amenities, performance-enhancing safety features and advanced
avionics.
BELL HELICOPTER COMPLETES FINAL DELIVERY TO PENNSYLVANIA STATE POLICE FOR SIX BELL 407GXS

Bell Helicopter, a Textron Inc. company, announced today the final delivery of the sixth Bell 407GX to the Pennsylvania (PA) State Police. Announced earlier this year, this marked the 200th purchase agreement made for the Bell 407GX in North America.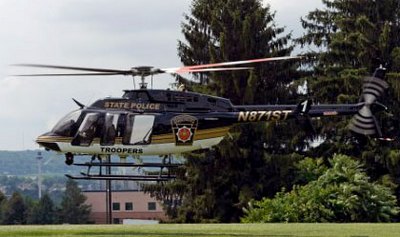 "Working with the team at Bell Helicopter to secure our new aircraft has been completely seamless," said Captain William Arndt Jr., director of Special Services Division. "We are certainly happy with the procurement of the new helicopters - as they have already provided great support during a pursuit in northeast PA, and we expect to only see more successful missions in the future."
The aircraft will be used as part of their six aviation patrol units and provide aerial support to all federal, state and local law enforcement agencies within the Commonwealth.
"The PA State Police are long-term customers of ours and one of the first to pioneer the airborne law enforcement missions," said Anthony Moreland, vice president of North American sales. "We worked closely with the team to customize the aircraft to include innovative mission solutions to respond in times of critical incidents or disasters."
The PA State Police have operated Bell helicopters since their first purchase in 1969 when the company delivered two Bell 47s, the first Bell helicopters to be part of an airborne law enforcement team. The unit supports public safety for their police partners and the citizens of the Commonwealth.
"The versatility and performance of the Bell 407GX continues to make it the aircraft of choice for our law enforcement customers," continued Moreland. "This final delivery is not only a win for Bell Helicopter, but a testament to the proven capabilities the Bell 407GX has to offer."
The Bell 407GX delivers power and speed with a smooth, quiet ride and a spacious cabin that accommodates six passengers. The aircraft also features the fully-integrated Garmin G1000H™ flight deck, providing critical flight information at a glance for greater situational awareness and increased safety. The Bell 407GX flight deck's high resolution LCD screens host primary flight and multi-function display information, including Helicopter Terrain Awareness Warning System, Helicopter Synthetic Vision Technology™, Traffic Information Systems and more. The Bell 407GX also features a tail rotor camera, allowing the pilot a clear view of the tail during take-offs and landings.