A year has passed and it feels like only yesterday that we were privileged enough to treat children from orphanage homes with some flying. This year we had the same opportunity to make 50 childrens' Christmas special. Once again we were able with generous support to arrange a special Christmas for special kids and for the people who care for them. These 50 terminally ill children are from the Tateni Home in Mamelodi.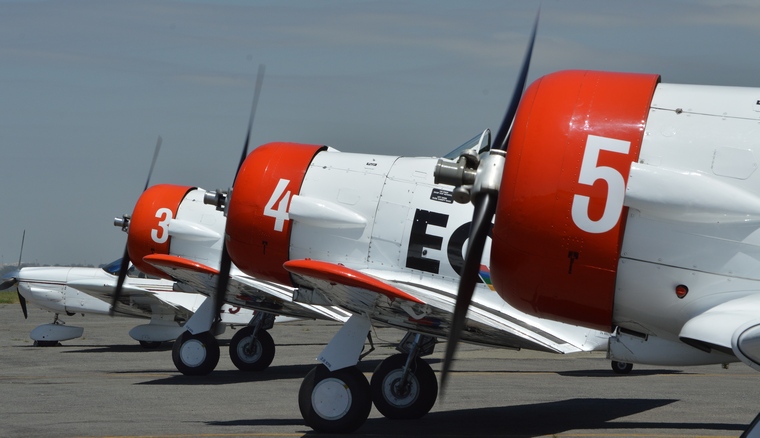 The pilots were ready, the aircraft were ready and we were waiting for our guest to arrive. Finally the big moment happened when they arrived at the Harvard Café at Rand Airport, Germiston. Every child received a cold drink while they waited for their guardians to complete the necessary paperwork.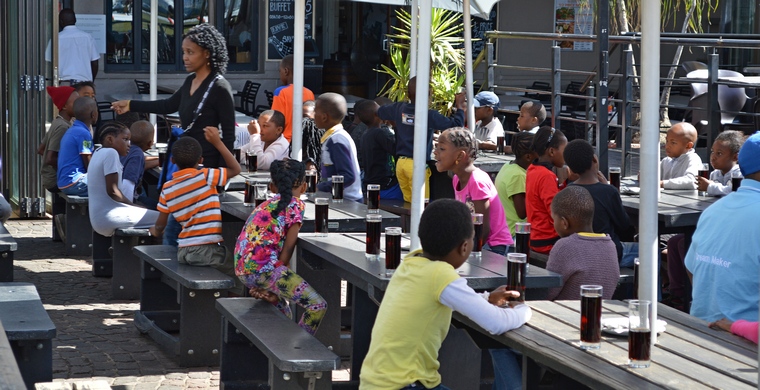 Five Harvards, a Cessna 140 and an Extra 300 owned by Arnie Meneghelli and sponsored by Eqstra were used to make the day the success it turned out to be. Arnie Meneghelli was flying the Extra 300, Ellis Levin the Cessna 140 while Hayden Tunmer flew the Eqstra Harvard no 1 , Dion Raath with Eqstra Harvard no 2, Sean Thackwray in Eqstra Harvard no 3, Ivan van der Schaar in Eqstra Harvard no 4 and Gavin Brown flying Eqstra Harvard no 5. Thank you to Paul and Theo the Safety Officers who marshalled the aircraft during the day ensuring the safety of every aircraft and person.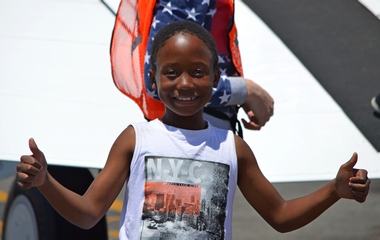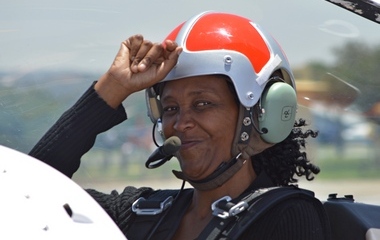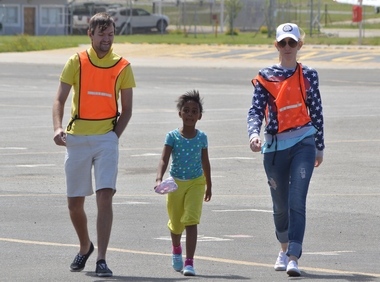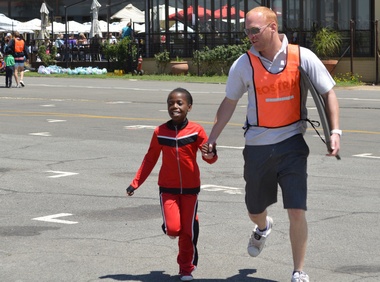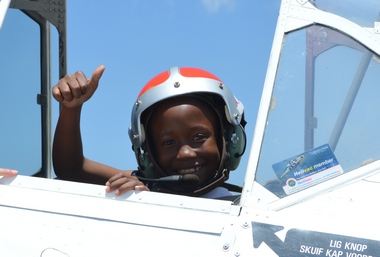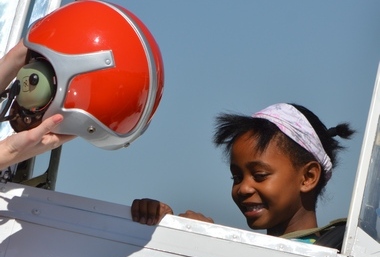 Of course we could not have done it without the ground crew. They ensured that every child was made to feel special, comfortable and relaxed. Many of our guests were excited; some were a little apprehensive and nervous. The ground crew also looked after the kids' safety, walking with the children to and from the aircraft and strapping every child in the aircraft before the flights. Thank you to our ground crew: Dylan van der Merwe, Taryn Foley, Brent Neilson, Keagan Foley, Aubyn Paul, Craig Bekker and Dimitri Stocker.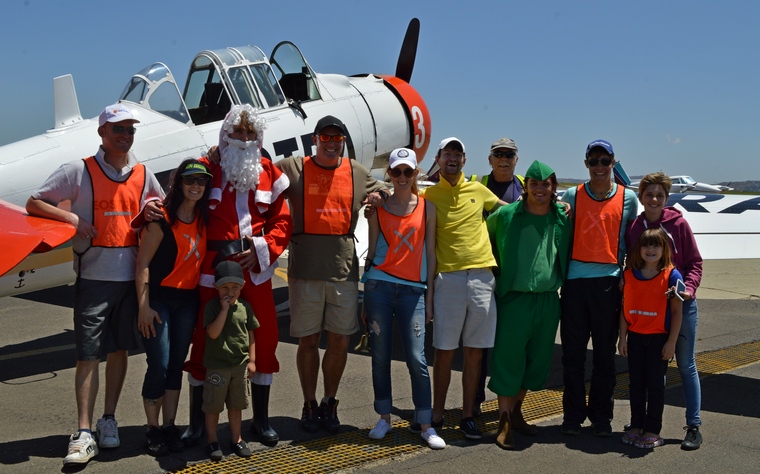 We also had the privilege of taking many of the guardians for a flight to say thank you for all their valuable work while the kids relaxed and filled their tummies with the delicious eats that The Harvard Café has sponsored.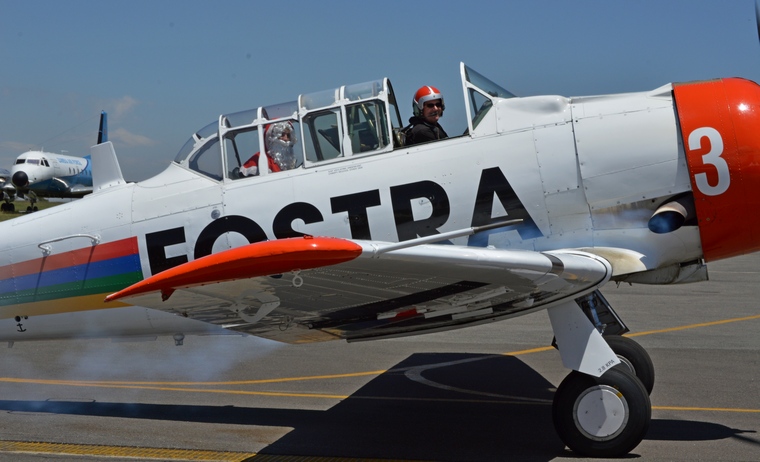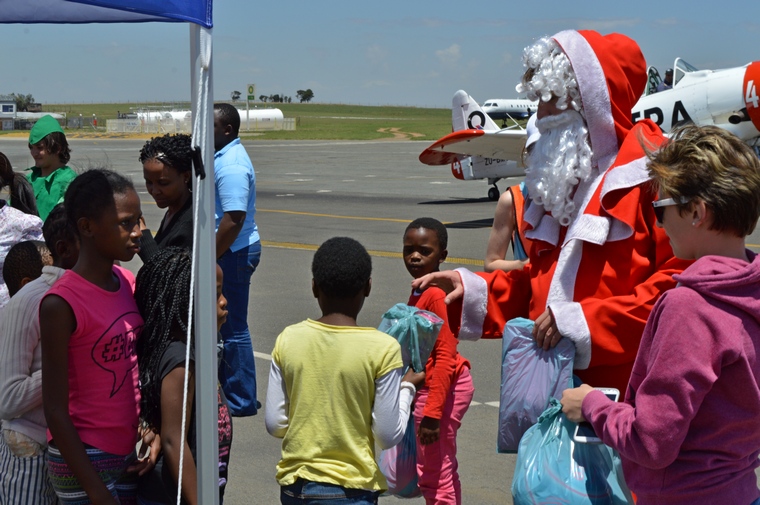 After flying and lunch, Father Christmas and his helper decided to show up in a Harvard aircraft, giving his reindeers a break just before their Christmas time hard work for the rest of the world's children. Every child received a present. Their little faces glowing with joy as they sang a song to thank everyone who made the day so special for them.
Thank you to Sam Mendoza for all the hard word behind the scenes for all the arrangements.
A BIG THANK YOU to:

Event sponsored by Eqstra
Gifts sponsored by Shell, Hyundai, Creative Space Media, Eqstra
Food and beverages sponsored by the Harvard Café.