ICAD 2014 was held at Kimberley airport with a mini air show on Sunday 7 December lasting from 9:00 to 12:00. The weather god's played along with a beautiful sunny day. It was fairly well attended, notwithstanding the fact that it was not very well advertised.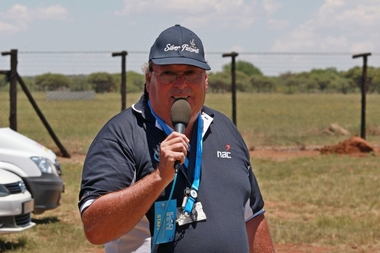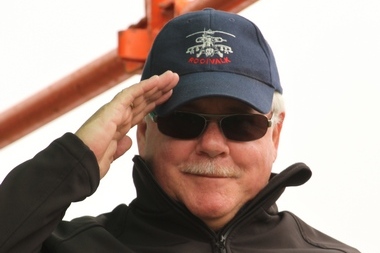 The Silver Falcons who flew validations on Friday and Saturday certainly helped to boost attending figures, despite the fact that entrance was free. Brain Emmenis and his crew of Capital Sounds kept the public entertained with a running commentary. The air show was directed by the well-known Charlie Marais, and thoroughly enjoyed by all.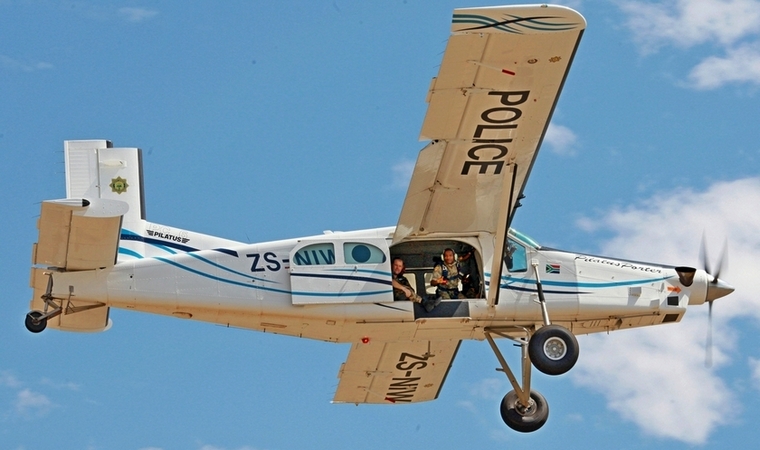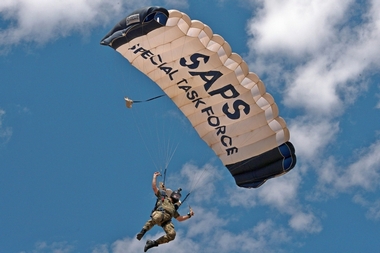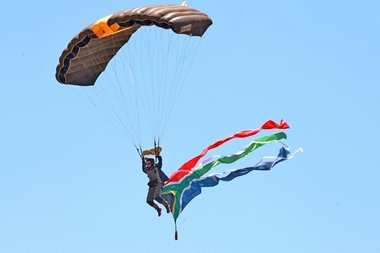 The flying display kicked off with SAPS special task force with parachute jumps and a flying display by a Pilatus PC-6 Porter.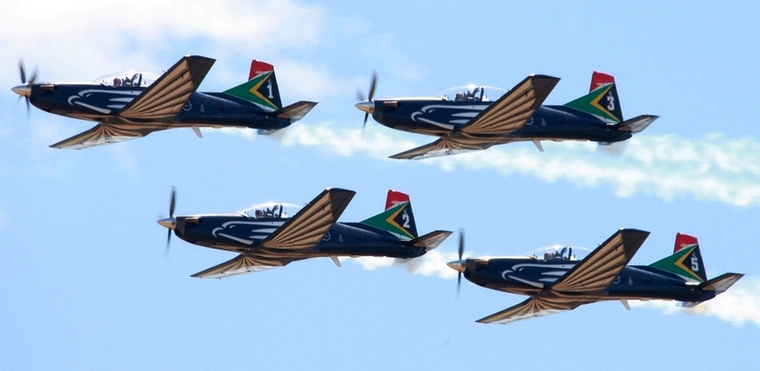 Next on the agenda was the new Silver Falcon team with a fresh routine and as usual they flew to their high standards that are the norm.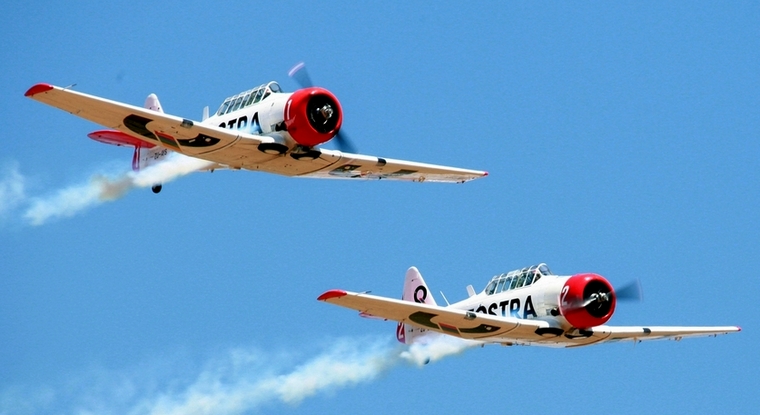 Scully Levin and Arnie Meneghelli of the Equestra Flying Lions Formation Team, with two Harvard AT6 Texans, gave their normal polished flying display.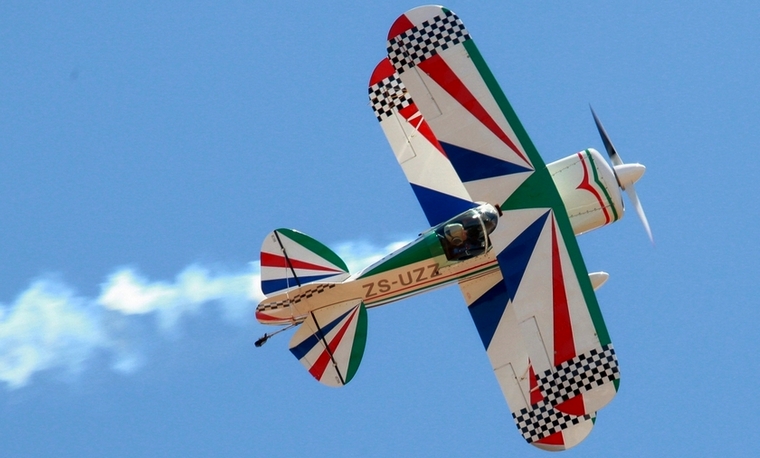 Next to entertain the crowds were a stunning display of acrobatic flying by JP (Justus) Venter in a Pitts Special S-1S.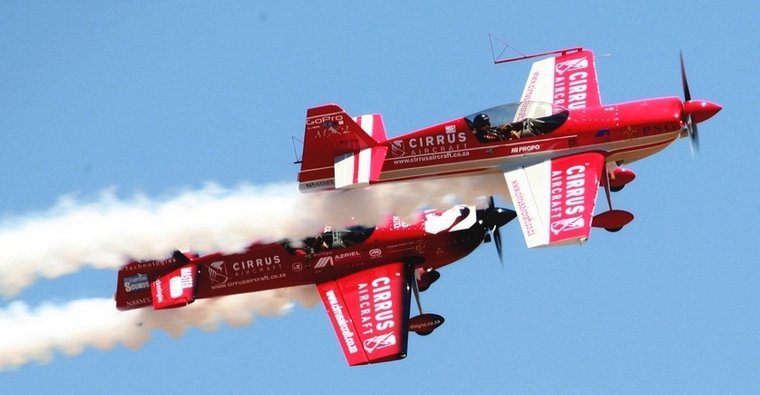 The duel and solo display of Nigel Hopkins and Mark Hensmann in a pair of MX2's had the crowd buzzing and was certainly one the highlights of the day.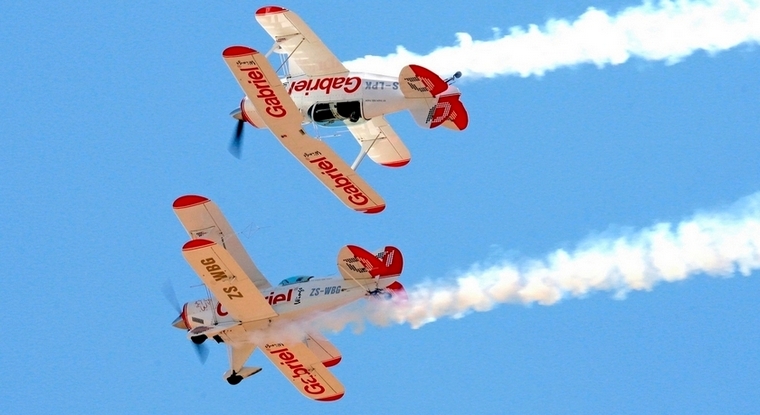 The Gabriel Pits with Scully Levin and Arnie Meneghelli flew a two ship display.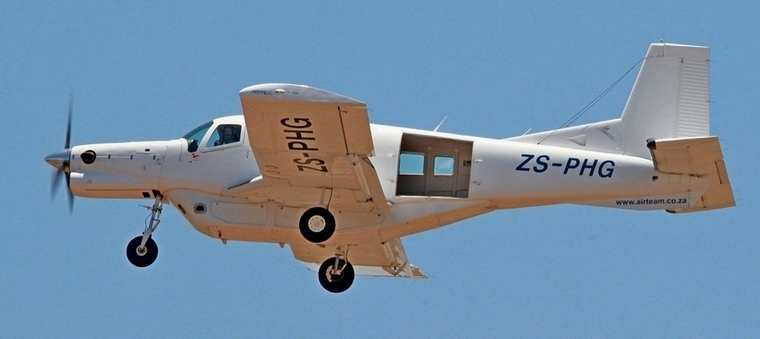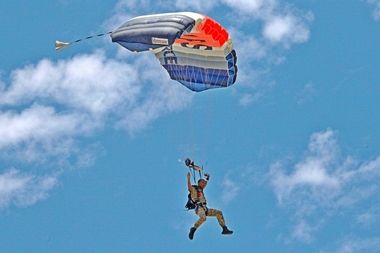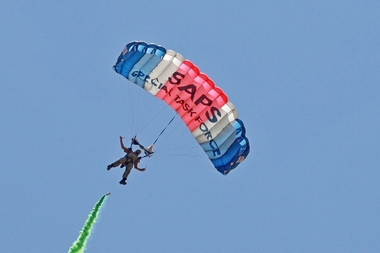 This was followed by more parachute jumps and a slow flying display by Pacific Aerospace Corp Ltd 750XL and Pilatus PC-6.
The show ended with a second display by the Silver Falcons team. All in all it was a very successful mini air show, with the only drawback that there was a total absence of any food and drinks stalls.