Chapter 322 members of the EAA (Experimental Aircraft Association) of South Africa were invited to visit Krugersdorp Airfield on Saturday 21 January to view the progress of a number of build and restorations currently in progress.
To coincide with the visit three Tiger Moth Club members flew in from Baragwaneth joining two of Krugersdorp's Tigers and a Stampe based at the field. To add flavour to the occasion Roy Watson brought two of his immaculately restored vintage cars.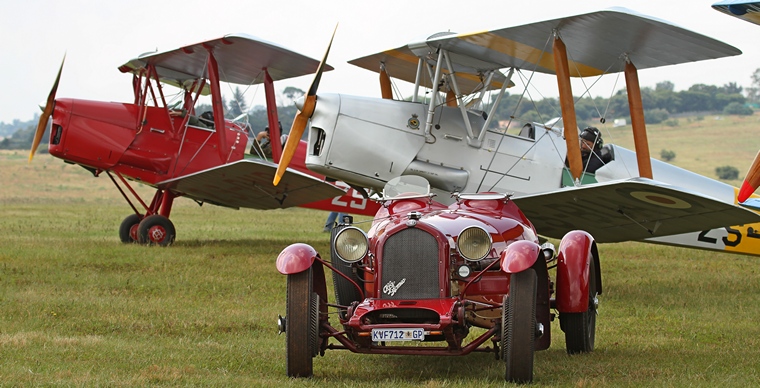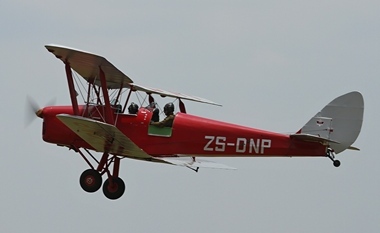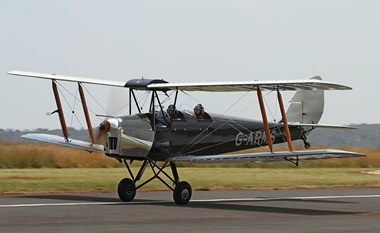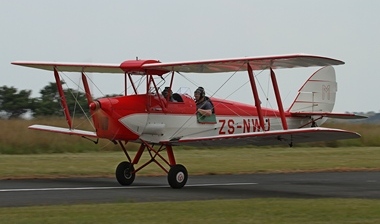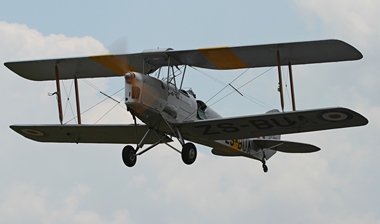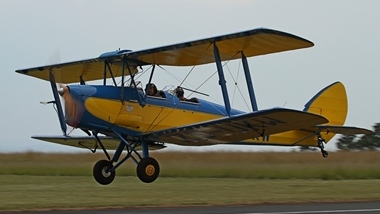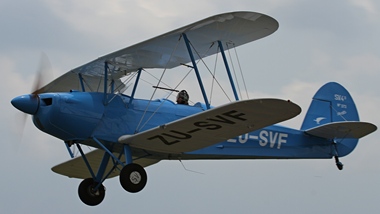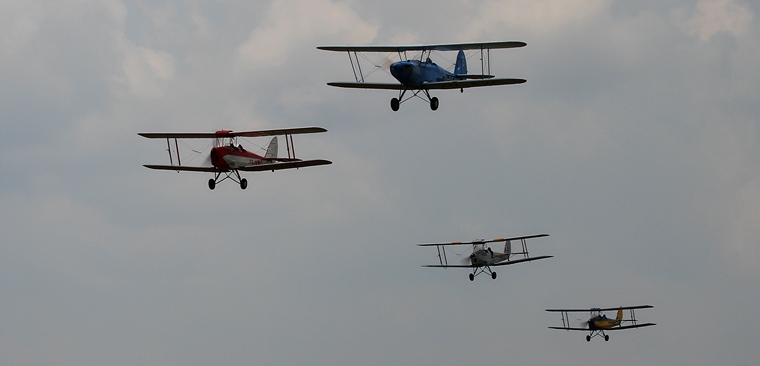 By then the aroma of Breakfast drew everybody to the clubhouse and the tables were soon packed with hungry visitors and club members.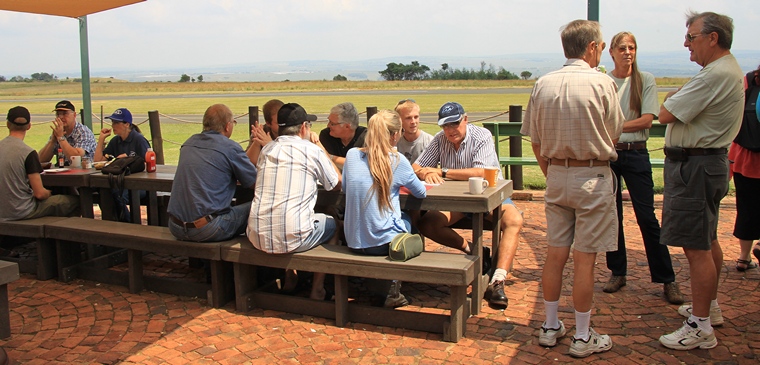 The first port of call was Kevin Hopper of SkyWorx Aviation's hangar where the Teddy build is slowly progressing. Kevin, the designer of the Teddy has donated a partly completed fuselage and other parts to the EAA. The Teddy build is a EAA sponsored project and all members are encouraged to attend the weekly build days at Kevin's hangar.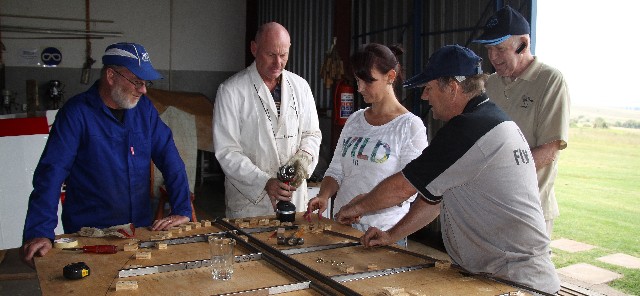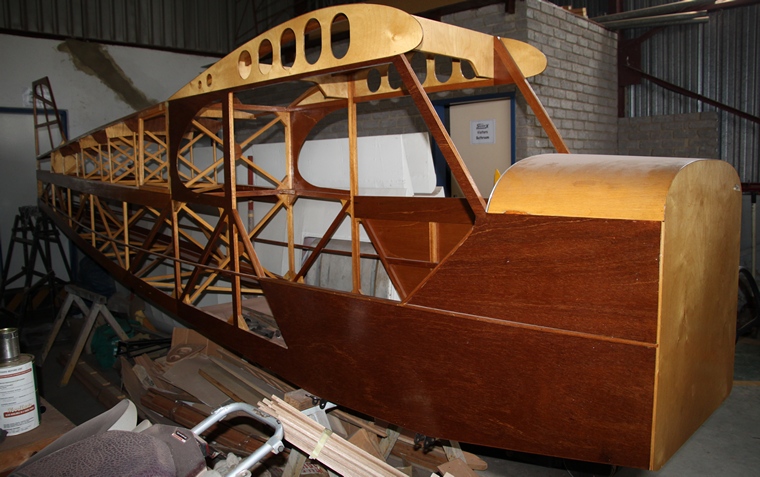 Then it was over to Andy Lawrence's hanger where his latest project, a Vans RV10, is now nearing completion. Andy who is an accountant first project was a Bushbaby followed by a Vans RV6 that he still flies. He started work on the RV10 almost six years ago and the quality of work and attention to detail that has gone into the build is amazing. The Garmin Glass panel includes a full EFIS and engine management system as well autopilot and since Andy intends to fly regularly down to the Cape he has installed two wing tip tanks that will give him almost six hours endurance. The tamks will be covered by the wing tip fairings.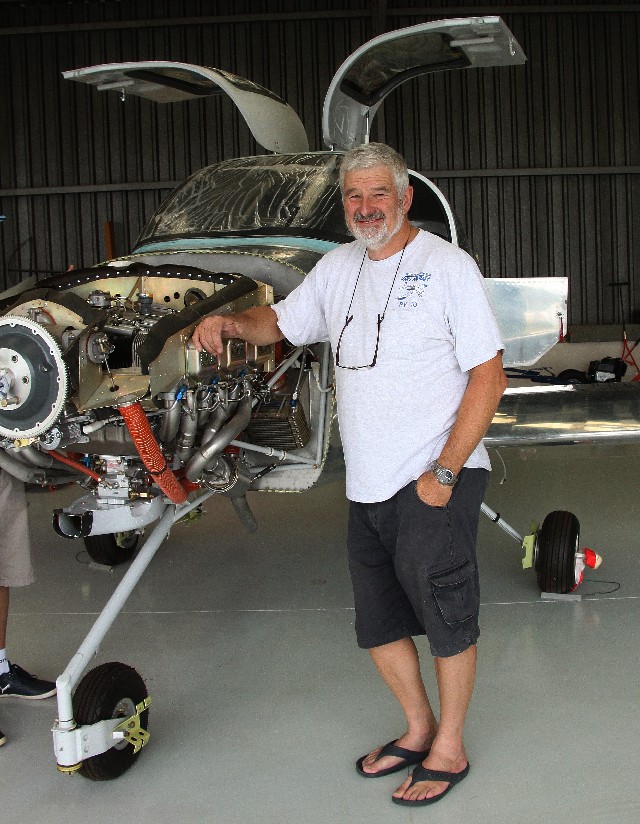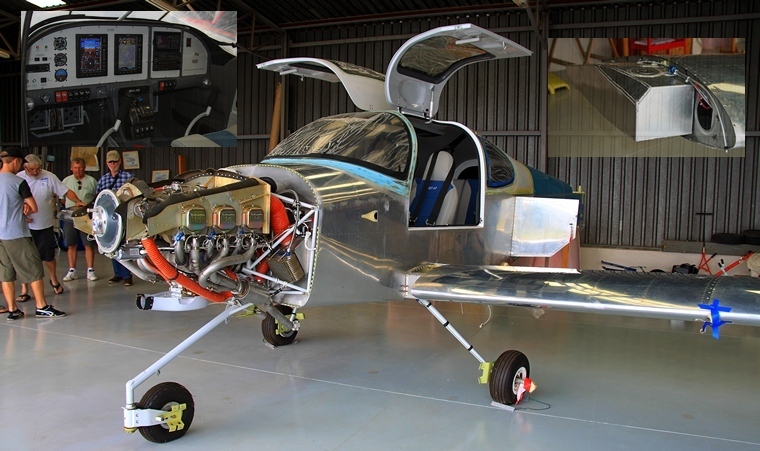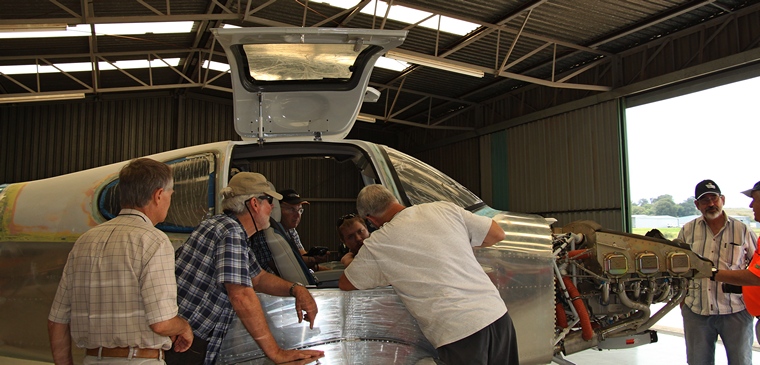 Andy has got his next project already lined up. Sharing space in his immaculate hangar is a Piper Cruiser that he intends to restore.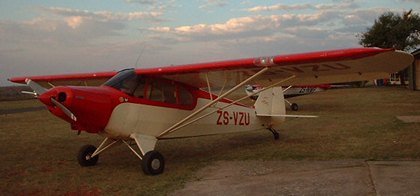 Next up was the hangar of Paul and Peter Lastrucci. Paul is the Chairman of the EAA of SA and Peter is absolute fundi on aircraft engines. They are currently restoring a Piper Cruiser that had been in the family since 1979. ZS-VZU was imported into the country during 1946 by Placo and over the years where owned by a number of people including the late Pieter Cilliers who installed a 150hp engine in the little cruiser. Like all the restoration projects undertaken by the brothers this Cruiser will be better than when it left factory.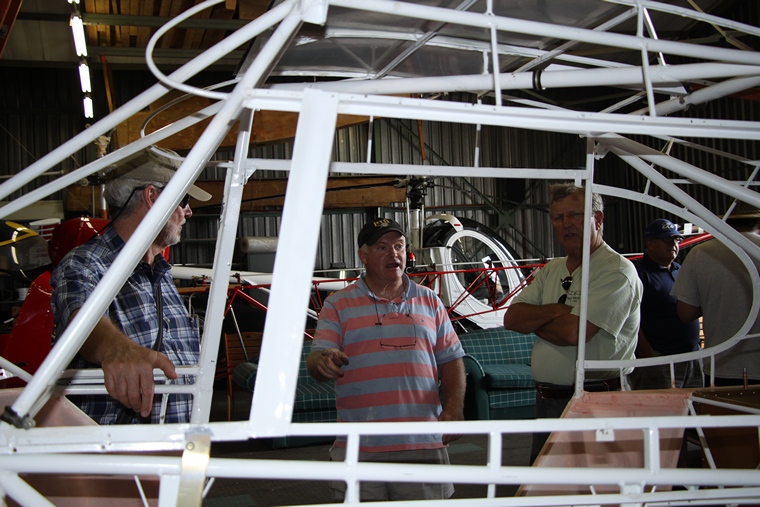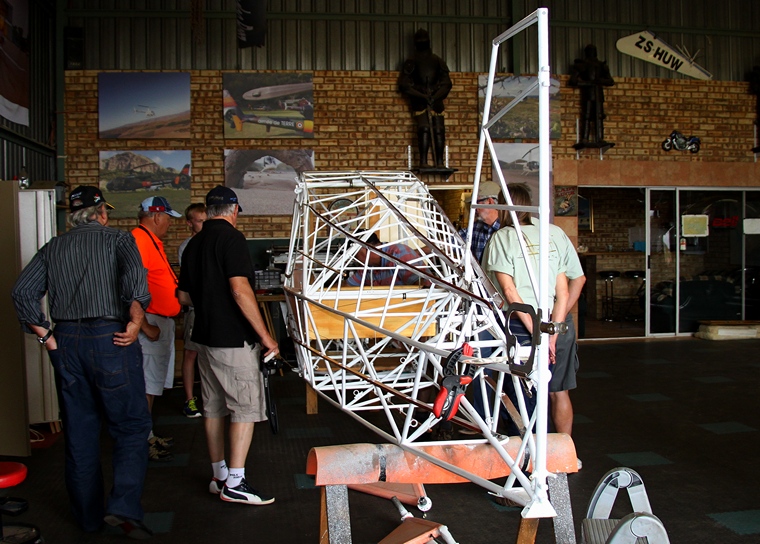 Chapter 322's build visits not only allow builders to share their experiences but also encourage other EAA members to undertake projects.
For more information on the EAA of SA go to: www.eaa.org.za