THIS WEEK IN MIDWEEK UPDATE


Plan your weekend
Forthcoming events
Notice Board
This week in aviation history
Aviation News
Advertising rate card

21 March: SAPFA Fun Rally Virginia Airport. Contact Mary de Klerk e-mail: maryd@expandingbranding.co.za
21 March; Touring Motor Glider Fly-in Kittyhawk. 2015. Contact Marietjie van Niekerk 0827656670 marietjievn@gmail.com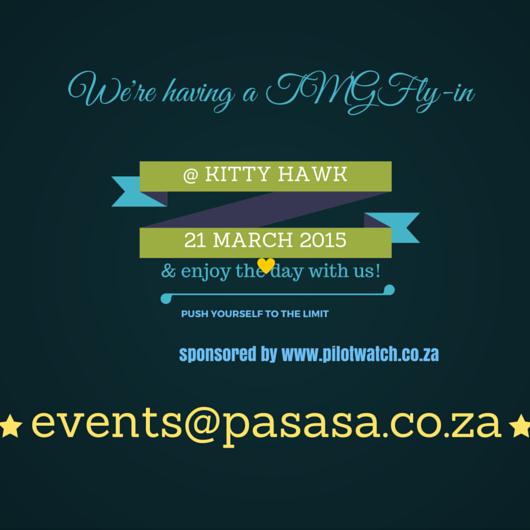 21-22 March: RV's at Parys. Pylon event, a formation competition, an aerobatics event (competition?) as well as possibly a "best build" competition. Contact Scully Levin e-mail: flyboys@global.co.za
21 March: Breakfast at Robertson. Contact Alewyn 083 270 5888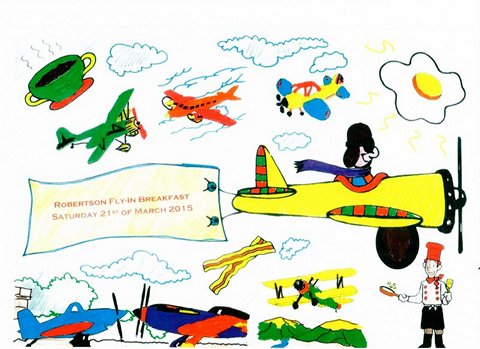 .

27 March: Bethlehem fly-in and Riana Nel show. Contact Jacolene Jacobs 082 854 1003
28 March: Bethlehem Aero Club fun navigation rally. Contact Izak Venter e-mail: izak@motsu.co.za or Francois Marais e-mail:
info@stanfra.co.za
or
27 - 28 March: Uitenhage Wings & Wheels festival. Contact Lourens Kruger 082 320 2615 Website: www.wingsandwheelsfestivalutenhage.co.za
28 - 29 March: Sports Aerobatics Club North-West regionals - Klerksdorp. Contact Annie Boon
chunge@mweb.co.za
4 April: SAAF Museum flying training and open days. Contact Capt. Kobus Kapp 012 351 2342 or E-mail: webmaster@saafmuseum.org
11 April: Fashkosh (Stellenbosch) Website: www.stelfly.co.za Contact Alewyn Burger Alewyn@burger.org.za Cell: 082 416 1951
11 April: Henley Air Annual Skills Day at Rand Airport.
15 to 18 April: AERO Friedrichshafen dedicates itself in offering a significant collection of aviation related products and accessories. Exhibitors will be showing engines, modern ultra-lights, powered aircraft, avionics and related products and services. Over the years, this show has gained huge reputation from all over the world and the positive reaction from the attendees has motivated the exhibitors to improve the existing range and manufacture more such effective spare parts and products. For further information on the tour African Pilot is planning please send an e-mail to Athol Franz: editor@africanpilot.co.za. The idea is to get a package deal together for about 10 to 12 persons wishing to visit AERO Friedrichshafen.
17 & 18 April: Zebula airshow. Contact: Paul Weich 083 290 6525 e-mail:
pdweich@mweb.co.za
or Chris Potgieter 083 314 1669 e-mail: ChrisPotgieter@flysaa.com
18 to 29 April: Sun 'n Fun Tour 2015, Lakeland, Florida, USA. Contact Neil Bowden: e-mail:
neil1@telkomsa.net
.
Neil Bowden will once again be organising a tour to the USA's second largest fly-in, the Sun 'n Fun Fly-in and International Expo. In addition to the airshow, we will be arranging an excursion to the Kennedy Space Centre. A great new feature here is the Space Shuttle Atlantis exhibition building housing the original Atlantis Shuttle. Also planned is a visit to the Kermit Weeks Fantasy of Flight Museum which is home to some very rare aircraft and while we are in the area there are planned visits to the theme parks - Disney and Universal. The price is from R14 750 per person plus airport tax (about R7 400).
25 April - 2 May: 8th NAC Fly Away Namibia. Contact Deneys Potgieter 082 891 4354 or deneys.potgieter@nac.co.za
29 April-3 May: Aero Club Air week at Parys airfield contact Kev Storie 011 082 1100 Website: www.aeroclub.org.za
1 - 2 May: Lowveld Airshow (Nelspruit) Cell: 079 499 5733 Contact Willemien Hodgkinson e-mail: willemien.hodgkinson@ffa.co.za
8 - 9 May: SAAF Museum Swartkop Airshow, Pretoria Contact Lt. Col Mike O'Connor e-mail: oc@saafmuseum.org Tel: 012 351 2290
8 - 10 May: Battlefields fly-in (Dundee) Lourens Roos 082 875 5419
E-mail: stay@battlefieldslodge.co.za E-mail: nan@battlefieldslodge.co.za Website: www.battlefieldslodge.co.za
10 & 11 May: AVIATION AFRICA - Dubai UAE Contact Mark Brown mark.brown@africanaerospace.aero
15 to 17 May: Bethlehem Aero Club / EAA Chapter 1500 fly-in weekend. Contact Izak Venter e-mail: izak@motsu.co.za or Francois Marais e-mail: info@stanfra.co.za
16 May; SAPFA Fun Rally Krugersdorp. Contact Frank Eckard e-mail:
frank.eckard@mweb.co.za


6 June: SAAF Museum flying training and open days. Contact Capt. Kobus Kapp 012 351 2342 or E-mail: webmaster@saafmuseum.org
10 to14 June: Kalahari Bundu Bash. Contact Yolande Combrinck e-mail: Yolande@rafsa.co.za
13-16 June: Ok Guys & Girls the 5th Jaunt is set to take place at Carnarvon Airfield and as follows-13 June - Arrival, 14 June- NAV rally & possible Mielie meel exercise, 15 June - Spot landing and 16 June - Public holiday and set for departure. No contact details currently available.
13 June: Zandspruit Airshow - Hoedspruit. Contact Yvonne Fourie e-mail: yf@zandspruit.co.za Tel: 015 793 1192
19 to 21 June: Mafikeng fly-in and airshow. Contact Connie Conradie e-mail: info@mafikeng-flyingclub.co.za Cell: 082 449 1546
20 June: Warbirds over the Vaal fly-in and time trials - Parys Airfield. Contact Scully Levin e-mail: flyboys@global.co.za




BE OUR MARCH 2015 LUCKY WINNER!!!

At the end of March 2015 one of our readers will be the lucky winner of the book "FACTA NOSTRA VIVENT" by Andrew Embleton so keep sending us your comments and feedback to info@pilotspost.com to stand a chance of winning this fabulous part of our South African history.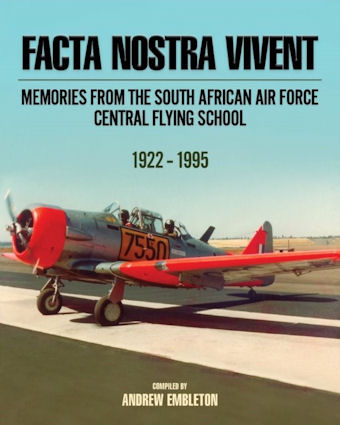 The book covers the early days of flying training in South Africa with interviews with early cadets like Judge Margo and Dr.A.D.Wassennaar. Fritz Johl talks about training in the SAAF from his wealth of knowledge. There is a section on both pupil and instructor training and comments from men who were there.

Flying the Harvard is discussed by various pilots and comparison with the jet Impala Mk I is made. There are descriptions of Zwartkop, Dunnottar and Langebaanweg which was the last location of the CFS.

Over 100 personal contributions were made including some from Commanding Officers like B.J.L. Boyle, Tienie van der Kaay, Ben Vorster and Peter "Crow" Stannard. Well known airmen like Des Barker , Monster Wilkins ,Scully Levin, Karl Jensen, Steyn Venter, Gerrie Radloff, Martin Rutsch, Hobart Houghton, Dave Upfold , Hermann Olmesdahl , Anton Kriegler , Winston Thackwray and historians like Graham du Toit, Steve McClean, Dean Wingrin all helped with memories or answered questions.

Several people who grew up at Dunnottar remember the station as civilians. Two long serving Air Traffic Controllers write about their experiences in handling a very busy airfield with sometimes confused pupils. Memories from some of the Lines book are there and the last days of both Dunnottar and Langebaanweg are recorded. A section of pupes course badges reflects the spirit of the courses in later years. John Austin Williams and Alan Taylor, both highly knowledgeable men assisted in supplying details about the Harvards today.

If you can't wait to be the lucky winner, you can also buy the book by visiting
www.embletonbooks.co.za !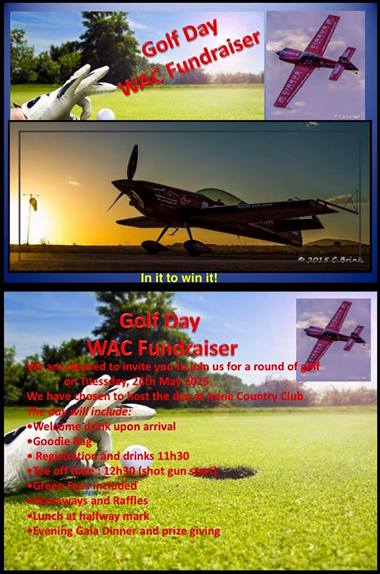 Support the South African Unlimited Aerobatic Team as they prepare for the world aerobatic champs in France, 19-29 august 2015.

Golf day 19 May 2015 at Irene Country Club in Centurion. Join us for a fun day. 30 four balls available. Sponsors and prizes needed and very welcome.

Email chunge@mweb.co.za for details and opportunities to support.



March 19 2007 - Airbus A380 makes first flights to the United States, with one touching down in New York at John F. Kennedy International Airport and another in California at Los Angeles International Airport.
March 20 1999 - After a 46,759-mile balloon flight which lasted 19 days, 21 hours and 55 min, the Breitling Orbiter 3 balloon, flown by Brian Jones and Bertrand Piccard, achieves a non-stop round-the-world balloon flight.
March 20 1920 - Two South African pilots complete the first flight from Britain to South Africa after a flying time of four days, 13 hours, 30 min.
March 21 1958 - Canada's era of supersonic flight began when pilot Jan Zurakowski took off from Malton Airport near Toronto in an Avro CF-105 Arrow for a 35-minute maiden flight. Less than a month later, Zurakowski flew the Arrow at Mach 1.5 at an altitude of 50,000 ft (15,000 m). In spite of the aircraft's early promise, the Canadian government scrapped the project before the Arrow could be put into production.
March 21 1951 - Flying a U. S. Navy F9 F Panther of Fighter Squadron 191 (VF-191) from the aircraft carrier USS Princeton (CV-37), Ensign Floryan "Frank" Sobieski is blinded by enemy ground fire over Korea. Guided and encouraged by his wingman, Lieutenant junior grade Pat Murphy, and assisted by Princeton's landing signal officer, Sobieski lands safely aboard Princeton without being able to see. He later recovers full vision.
March 23 2010 - Two Royal Air Force BAE Hawks, members of the Red Arrows aerobatic team were involved in a midair collision in airshow at Heraklion Crete. Pilot of one ejected and received moderate injuries. The aircraft crashed in the airfield and was destroyed. The second aircraft landed safely in Heraklion Airport.
March 23 1948 - Grp Cpt John Cunningham sets a new world altitude record of 59,446 ft (18,119 m) in a de Havilland Vampire.
March 24 1960 - A jet airliner exceeded Mach 1 for the first time in history, when a modified DC-8 Series 40 hit 667mph in a shallow dive.
March 24 1932 - 24-28 - Jim Mollison sets a new speed record between the United Kingdom and Cape Town, taking 4 days 17 hours in a de Havilland Puss Moth




NEW ALLIANCE TO BOOST SOUTH AFRICA'S ELECTRONIC WARFARE CAPABILITIES

Denel has joined forces with local specialist company, GEW Technologies, owned by Airbus, to collaborate on future electronic warfare programmes.
The new alliance will significantly strengthen South Africa's capabilities in an area that has become a primary feature of modern defence systems, says the Group CEO of Denel, Riaz Saloojee. "We are combining the experience, reputation and resources of Denel with the specialist technology and expertise offered by GEW Technologies to create an alliance that will best serve the strategic interests of South Africa."
Electronic warfare technology has been singled out in the 2014 Defence Review as a "key technology domain" and a "sovereign capability" which must be under the control of local South African companies.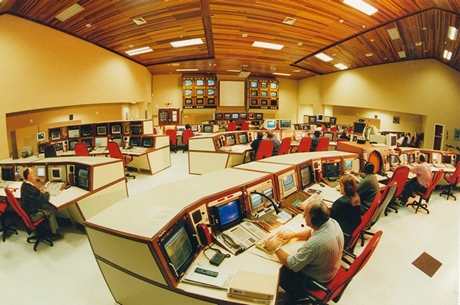 Mr Carel van der Merwe, the CEO of GEW Technologies says the company has more than 40 years of experience in the design and production of sophisticated communication monitoring, countermeasures and integrated security systems. "We are looking forward to work with Denel in an alliance that heralds a new era in electronic warfare programmes in South Africa," he says.
The company's ties with Airbus Defence and Space will add the international experience and expertise of Europe's leading manufacturer of defence technology. Denel already has a strong working relationship with Airbus through its role as a top tier supplier of aerostructures for the A400M, the world's most advanced military airlifter.
"This agreement confirms the trust that Airbus has in the capabilities of both Denel and GEW Technologies and will strengthen the relationship between our companies," said Mr Andreas Huelle, the Head of Electronic Warfare at Airbus Defence and Space.
The recently established Denel Integrated Systems and Management will manage the implementation of the agreement and drive the projects and programmes that will form the core of its activities.
The CEO, Ismail Dockrat, says Denel ISM was primarily created to be a partner of the defence and security sectors in the design, management, integration and through-life support of complex systems.
"Electronic warfare will be a primary future area of focus for the SANDF to rapidly expand its current capabilities and implement counter-measures to combat potential threats to the security of the country.
This partnership between Denel ISM and GEW Technologies will play a leadership role to coordinate different initiatives in the field, advise decision-makers on the acquisition of the most appropriate systems, ensure that the end-users are adequately trained and provide on-going support, maintenance and upgrading of the systems," says Dockrat.

SUN 'N FUN 2015 AIR SHOW HIGHLIGHTS



Scheduling of airshow performers for the 41st Annual SUN 'n FUN International Fly-In & Expo presented by Visit Florida and the Florida Restaurant and Lodging Association scheduled for April 21-26, 2015 in Lakeland, FL is in full swing. Helping to make attendance soar for this annual fund-raising event on the SUN 'n FUN Convention Campus, the Breitling Jet Team and the USAF Thunderbirds will perform. All event proceeds are returned to aviation-based STEM (Science, Technology, Engineering & Math) curriculums through year-round programs and activities at SUN 'n FUN's Aerospace Center for Excellence.

Breitling announced that the Breitling Jet Team will begin their first-ever United States tour at SUN 'n FUN 2015. The prestigious aerobatic display team is the first and largest of its kind; comprised of seven L-39 C Albatros jets, the team delivers a meticulous performance where the aircraft fly within 10 feet of each other, at speeds of almost 435mph and with up to 8G accelerations, embodying the very essence of daring, speed and audacity. The team performs a rapid-fire succession of figures that are perfectly calculated, mastered, synchronized and fine-tuned down to the smallest detail. Having flown across 36 countries around the world, the Breitling Jet Team will commence their "American Tour" by opening the SUN 'n FUN event on April 21st and performing throughout the week. "We are thrilled to announce the 2015 schedule for the Breitling Jet Team," said Breitling USA President Thierry Prissert. "It will be the first time North American audiences will have a chance to see them, and witness the precision and unmatched skill that goes into their display. They are the epitome of Breitling with pilots who are dedicated to their craft and constantly pushing the envelope with their daring manoeuvres."

The Thunderbirds, the U.S. Air Force Air Demonstration Squadron, will perform on April 25-26th. Thunderbirds have the privilege and responsibility to perform for people all around the world, displaying the pride, precision and professionalism of American Airmen. In every demonstration, the team combines years of training and experience with an attitude of excellence to showcase what the Air Force is all about. The sharply choreographed, drill-style ground ceremony kicks off the demonstration by showcasing the attention to detail and esprit de corps that defines enlisted members. As their jets take to the skies and fly only a few feet from wingtip to wingtip, the crowd gets a glimpse of the awesome skills and capabilities that all fighter pilots must possess. The solo pilots integrate their own loud and proud routine, exhibiting some maximum capabilities of the F-16 Fighting Falcon - the Air Force's premier multi-role fighter jet. While in Lakeland, the pilots, mechanics, medical staff and members of the USAF Thunderbird team will participate in community events, sharing information about career options and their commitment to excellence. Student participation is being planned.

The Commemorative Air Force (CAF) Red Tail Squadron will once again be a highlight in 2015. Their mission is to share the inspiring legacy of the Tuskegee Airmen - America's first black military pilots and their support personnel. Their success in triumphing over adversity during WWII still inspires people of all ages to rise above obstacles they face. The CAF Red Tail Squadron team provides educational materials and innovative ideas for teachers and others to offer young people they guide the opportunity to be motivated to set goals and "rise above" any obstacles in order to achieve success, engaging them in thinking critically about concepts such as ambition, opportunity, drive and courage. The RISE ABOVE Traveling Exhibit at airshows and other venues allows people of all ages to learn more about what the Tuskegee Airmen accomplished during World War II and beyond. When possible, original Tuskegee Airmen attend events and lead discussions themselves, not just as celebrity guests, but with an intention of further humanizing the legacy of the Airmen and how their experience can resonate with the lives and struggles of young people today.

For the 41st event, the EAA Warbirds of America will be center stage. Rides will be offered as they bring a WWII B-17 Aluminum Overcast and the Ford Tri-Motor. The Texas Flying Legends will perform, making 2015 the largest Warbird show at SUN 'n FUN in more than a decade.
500 Exhibitors, International Food Vendors, Static Displays of Aircraft including Light Sport Aircraft, Ultralights; Rotorcraft; General Aircraft; Homebuilts; Seaplanes; Vintage; and the largest collection of Warbirds at SUN 'n FUN; Forums and Workshops where aviation professionals can attend mandatory re-certification courses; and, the Aerospace Educators Workshop where teachers earn Continuing Education Units (CEUs) are augmented with guest speakers, evening programs, youth activities and more.
As SUN 'n FUN continues to "Build a Brighter Future through Aviation", a significant highlight of the week will be the dedication of the new P iedmont Aerospace Exploration Experience. Philanthropists providing funding for the transformation of a Boeing 727 from a retired cargo plane into a fully functioning aircraft (less landing gear) learning environment include the Tom Davis family. In addition to a classroom, the aircraft will host the Bernie Little Memorial Community Room. Students at computers seated behind the cockpit will monitor all decisions made by the student 'pilot' and "co-pilot" through the use of modern technology. Themes have been identified for the week of activities.
ROBINSON ADDS GARMIN G500H AND AUTOPILOT TO R66 OPTIONS



Robinson Helicopter Company announced that the Garmin G500H Avionics Display System and the Genesys Aerosystems HeliSAS autopilot are now available as options on new 2015 R66 Turbine helicopters.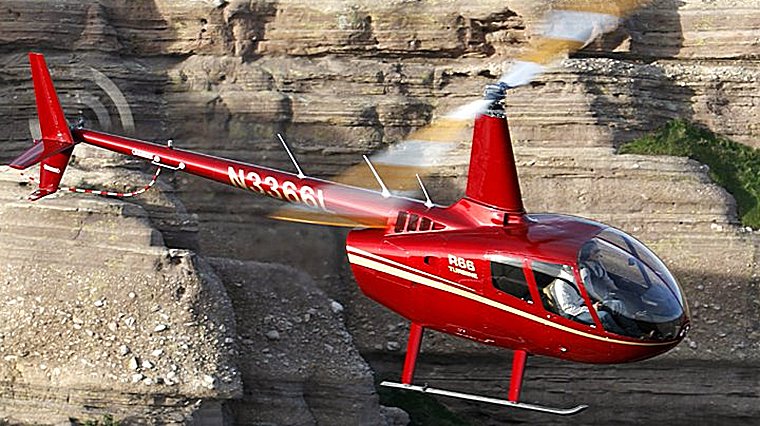 The G500H is a combination Primary Flight Display and Multifunction Display (PFD/MFD) that provides flight instrument, moving map navigation, and situational awareness information on dual screens. Garmin's Helicopter Synthetic Vision and Terrain (HSVT) graphics are available as an option for the PFD, and either Garmin FliteCharts or Jeppesen Chartview instrument charts are available as options for the MFD.
The G500H system is installed in a central location in a new, purpose-designed instrument panel which retains all required traditional instruments surrounding the display. A Garmin GTN 600 or 700 series navigator is required with the G500H and is installed just below the PFD/MFD on the new instrument panel within easy reach of either pilot seat.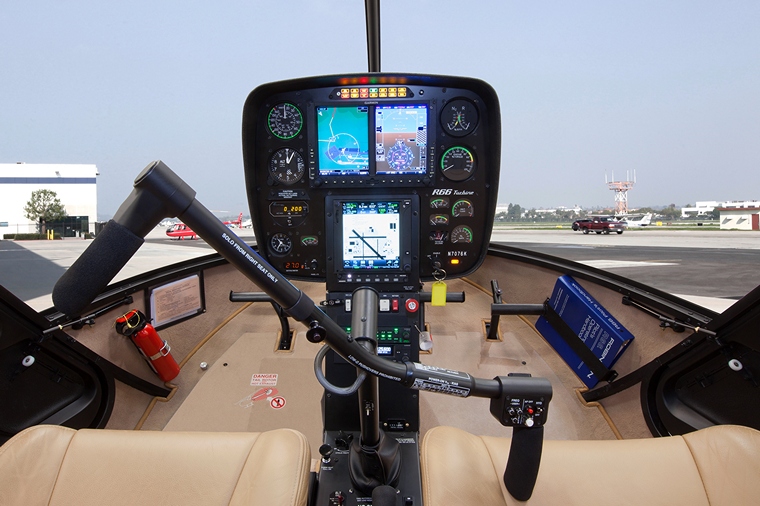 When R66s are equipped with the G500H system, the HeliSAS autopilot may also be added as an option. The autopilot was developed specifically for light helicopters. In its primary mode, the autopilot functions as a stability augmentation system by applying corrective inputs to the cyclic in order to maintain fixed pitch and roll attitude. Only light force on the cyclic is required to override or "fly through" the system, so it can be left engaged continuously while still allowing the pilot to maneuver comfortably. Additional autopilot modes are heading hold, altitude hold, navigation signal tracking (VOR or GPS) and approach navigation (including vertical guidance). The autopilot does not provide any collective or pedal inputs.
The R66 G500H installation may be interfaced with Garmin's GTX 33 remote transponder (controlled via a GTN navigator instead of traditional faceplate buttons) and with FreeFlight's RA-4500 radar altimeter which displays radio altitude information on the PFD. The GTX 33 installation includes ADS-B Out, which complies with the upcoming ADS-B mandate.
Also available on 2015 model R66s (with or without the G500H system) is the Garmin GDL 69A XM receiver for digital weather data and entertainment audio. Weather data can be displayed on the G500H MFD or on any GTN navigator. The XM receiver requires data and/or audio subscriptions in order to function, similar to automobile XM radios.




VALDEZ STOL AIRCRAFT AT AIRVENTURE 2015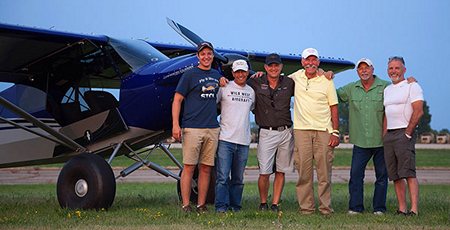 The specially modified short takeoff/landing (STOL) aircraft that were a hit at EAA AirVenture Oshkosh 2014 are returning for more fun this year, as they re-create one of the world's most unique aviation competitions.
The "Valdez STOL" airplanes will be part of the 63rd annual Experimental Aircraft Association (EAA) fly-in convention is July 20-26 at Wittman Regional Airport in Oshkosh. Those aircraft compete at the annual Valdez, Alaska, fly-in and air show in May each year, and demonstrated the unique capabilities of the airplanes and pilots at Oshkosh in 2014. This year, more than a dozen of these aircraft, including homebuilt and specially modified production airplanes, will be participating. They are based on aircraft that provide supplies to the rugged and far-flung outposts throughout Alaska. The demanding terrain in that state requires that aircraft take off and land on rough runways often less than 500 feet long.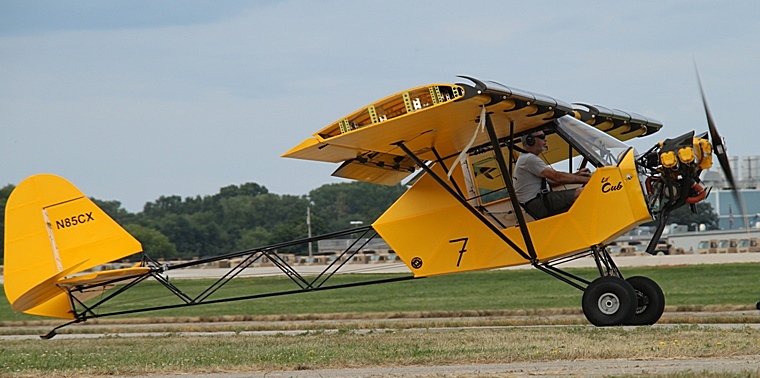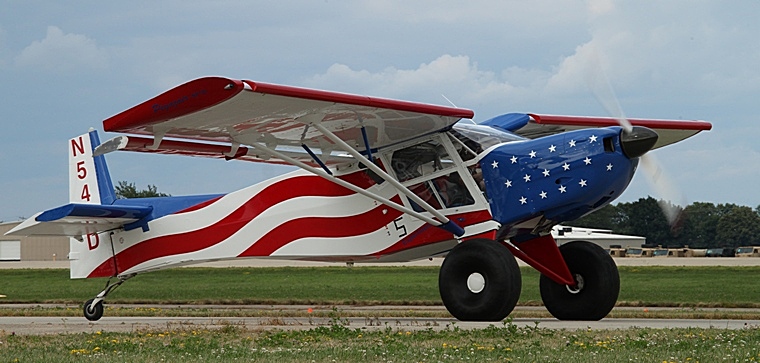 The Valdez STOL activities will include flying during the afternoon air show and on selected evenings at AirVenture's grass airstrip for ultralights on the south end of the grounds. These flying activities are made possible with support from CubCrafters, one of the nation's leading backcountry aircraft manufacturers.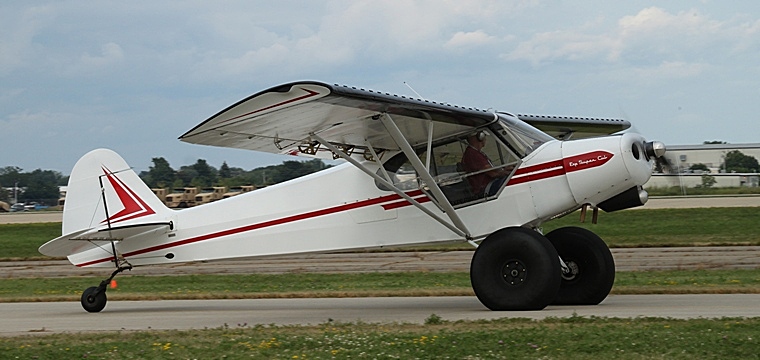 "We knew that last year's Valdez flying competitions and demonstrations would be popular, but we had little idea how much fun it would be for both participants and those who watched them," said Rick Larsen, EAA's vice president of communities and member programs. "The pilots drew cheers during the afternoon air show demonstrations and thousands of aviation enthusiasts crowded around the ultralight runway for the informal post-air show evening festivities with the airplanes. This is true grassroots flying, perfect for Oshkosh."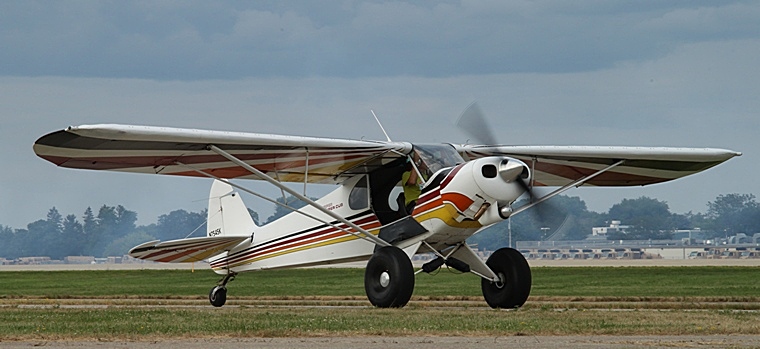 While the airplanes and pilots involved are commonly from Alaska, aviators and aircraft from throughout North America are expected to participate once again this year. Last year, it was common to see these aircraft take off and land in less than 50 feet. There will be flight competitions during the afternoon air shows on July 20-21, competition finals prior to the July 22 night air show, and fun flying at the ultralight airstrip on July 23 (mid-day) and July 24 (evening).
F-22 RETURNS TO AIRVENTURE IN 2015 FOR HERITAGE FLIGHTS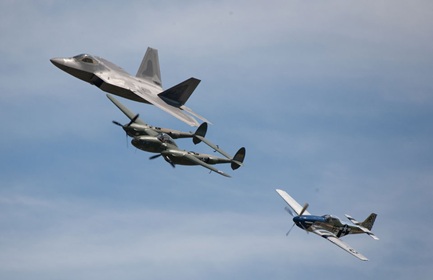 An F-22 Raptor leads the Heritage Flight in 2008 at Oshkosh with P-38 and P-51 trailing. Photo credit: DeKevin Thornton
The F-22 Raptor will be back at Oshkosh this summer, as the Air Combat Command (ACC) has approved the amazing fighter jet for an appearance at EAA AirVenture Oshkosh 2015.
The F-22 Raptor Demo Team will be at Oshkosh to be part of the U.S. Air Force Heritage Flight, which matches modern fighter aircraft with historic warbirds for air show demonstrations. These formations have created unforgettable moments in past AirVenture air shows.
In addition, the F-22 will be flown by Capt. John Cummings, an Appleton, Wisconsin, native who is the 2015 demo pilot for F-22 nationwide.
The F-22 is tentatively scheduled for an appearance during the latter half of AirVenture week. More details about the Raptor's appearance will be announced as they are finalized.


FLIGHT DESIGN C4 TO START FINAL TESTS WITH CONTINENTAL MOTORS

New Four Seat Design Moves to Germany Powered by IO-360-AF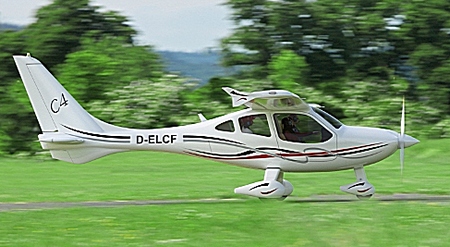 Continental Motors recently announced FAA Type Certification of its new alternative fuel power plant, IO-360-AF. This success encouraged Flight Design to move its test article C4 from the fabrication plant to its German headquarters in Kamenz where it will undergo final tests leading to first flight of the new design.
Flight Design's senior engineering staff is based in Kamenz, Germany lead by Technical Director Oliver Reinhardt and C4 Project Lead Engineer Artem Izokh. Along with technicians, the engineers will launch final evaluations including a ground vibration test. This method, commonly used by sailplane manufacturers who were early to embrace composite structures, allows verification of characteristics like control surface stability. Following the ground vibration tests and final preparations, Flight Design will proceed with initial flight tests.
Continental Motors' IO-360-AF is the first in its class to be certified for alternative fuels, which will add flexibility for customers of Flight Design. In addition to widely available 100LL avgas, C4 owners will be able to use 91UL avgas that may offer a lower price.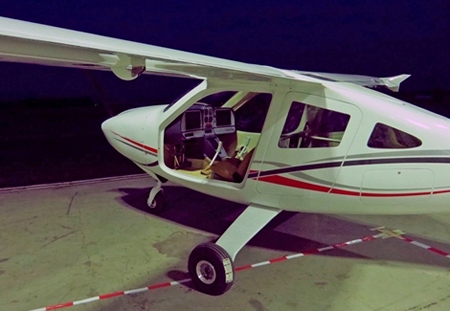 The Mobile, Alabama company's IO-360 series is also the lightest of all Continental's six-cylinder aircraft power plants, which makes it a perfect solution for Flight Design's C4 that extensively uses carbon fibre to reduce structural weight while increasing useful load and payload.
Flight Design will run the IO-360-AF engine at a maximum power output of 180 horsepower at 2550 RPM to permit quieter operation as needed to meet international noise standards. The newly certified power plant boasts 2,200 hours' Time Between Overhaul or TBO.
"We are very pleased with the close cooperation we have received from Continental Motors on the C4 project," said Matthias Betsch, CEO of Flight Design GmbH. "The engine manufacturer has shown great care with our engineers for the C4 design, including a IO-360-AF training course at their headquarters in Mobile.
"We are excited Flight Design selected Continental Motors to power their newest aircraft," said Rhett Ross, Vice President, AVIC International Holding Corporation; Director; Continental Motors Group, Ltd.; President, Continental Motors, Inc. and Continental Motors Services, Inc. "This further demonstrates Continental's reputation for delivering innovative products that are backed by an experienced staff and a 100-year history."