Whether you are looking for a Tiger Moth or Pietenpol or the newest RV, Krugersdorp Flying Club is certainly one of South Africa's most active flying clubs, with 137 aircraft, 110 hangars and more than 268 active members and is still growing by the day.
A short video of a take-off from runway 08 at the Jack Taylor Airfield

After two unsuccessful attempts in 1934 and 1945 to develop a local airfield in Krugersdorp, flying enthusiasts' demands and wishes were finally answered when Jack Taylor and JW Jones joined forces together with the Krugersdorp town councillor Steve Wentzel to start an airfield in the late 1950's.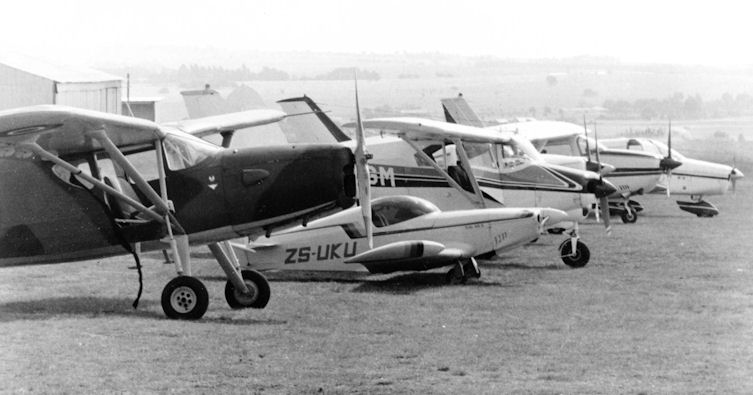 John William (Jack) Taylor, after whom the airfield is named, learnt to fly at Baragwanath in 1959. Starting off with Tiger Moths, he received his Private Pilots Licence on 11 March 1960 and purchased his first aircraft - a Piper Tri Pacer 150 (ZS-CEX).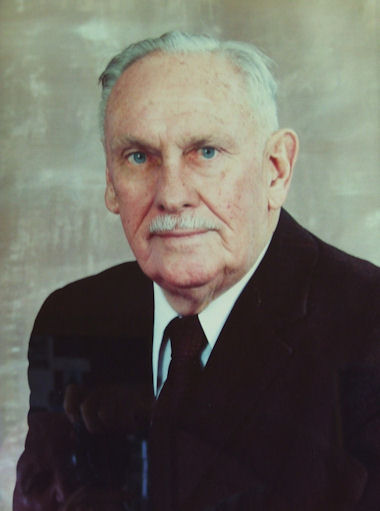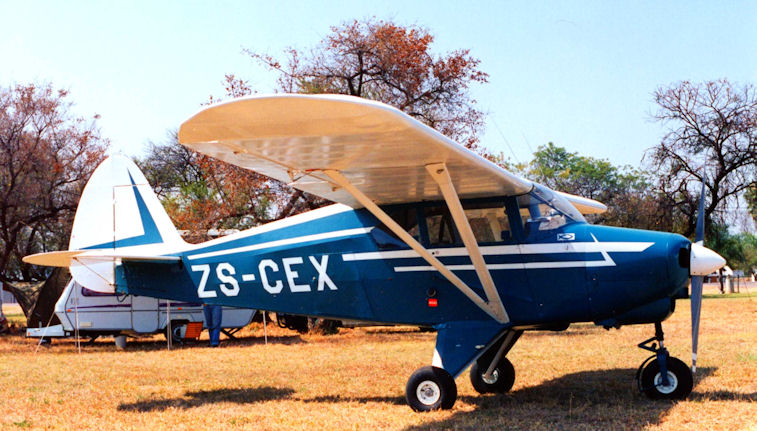 In 1960 a 2100 ft (640 m) airstrip was graded at Delporton just west of the Davis Gelatine Works where Taylor landed for the first time. The first hanger was constructed by Taylor and Jones using steel tubing, corrugated iron and wooden beams for Taylor's Tri Pacer and a second Tri Pacer purchased by LA Davis and Trevor Battersby. The same hangar is now owned by the club.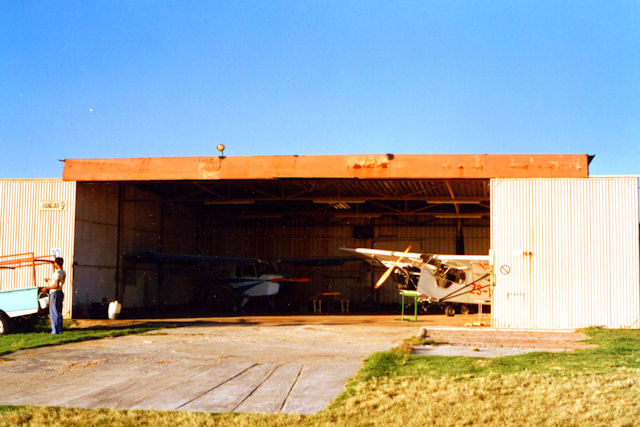 By March 1961, the newly formed Krugersdorp Flying Club (KFC) had 25 members. Jack Taylor was elected as chairman, Trevor Battersby as vice chairman and town councillor Steve Wentzel as club president. Taylor later became chairman and club president and served the flying club until October 1998.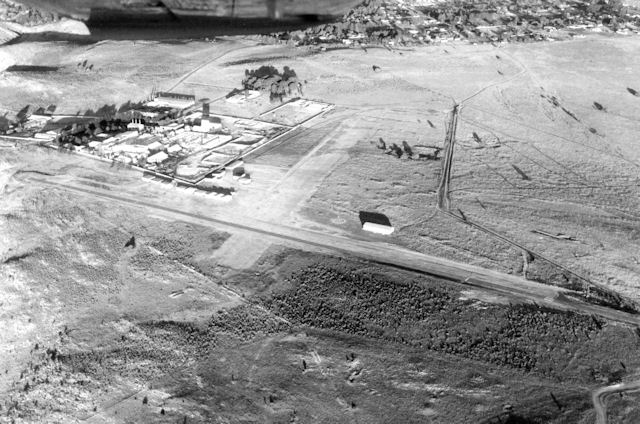 KFC's first flight school, Reef Air was started by Louis van Wyngaard and Walter Martin in 1969, offering training and charter services from the airfield. The school was later renamed the Krugersdorp Flying School in the early 1990's. Jack Taylor Airfield is currently home to Aviatech Academy, Alpi Aviation and Helivate flying schools.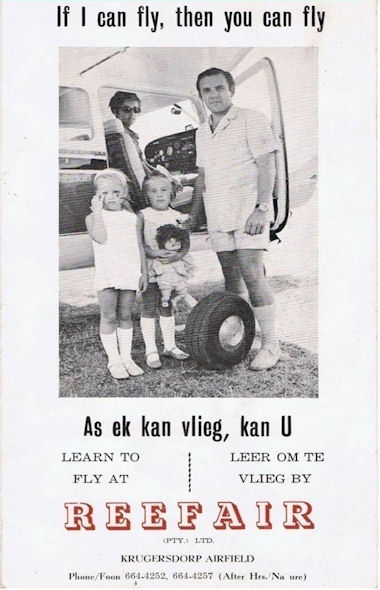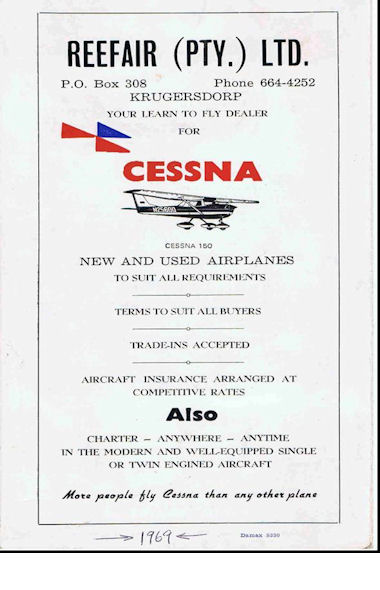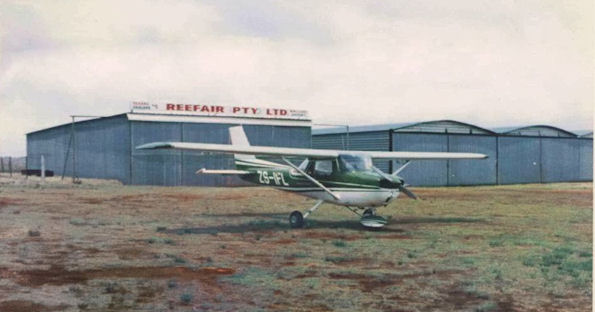 By 1975 six private aircraft were listed as being registered to Krugersdorp owners, one being a Piper PA-28-235 Cherokee 235 (ZS-JWT) owned by Jack Taylor and a Cessna 210K (ZS-TMM) owned by Walter Martin of Tommy Martin Motors.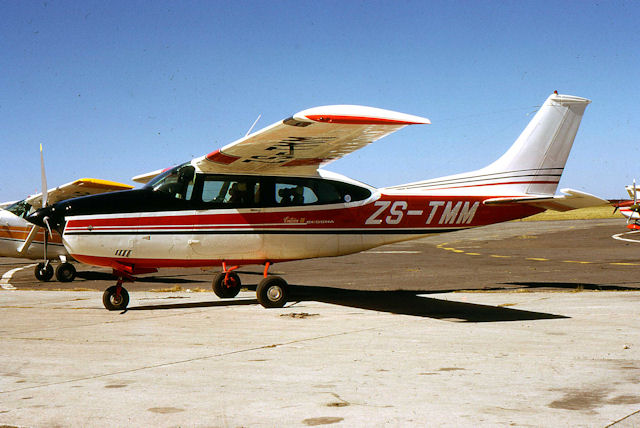 In 1984 the main runway (runway 08/36) was extended to 2402 ft (732.13 m) and tarred. A grass cross runway (runway 35/17) also came into use. As the years passed and hangers at major airfields such as Lanseria and Grand Central became more expensive, large numbers of new hangars came to being at the Jack Taylor Airfield. During the late 1980's one of the older hangars was converted into a clubhouse and a small control tower was erected.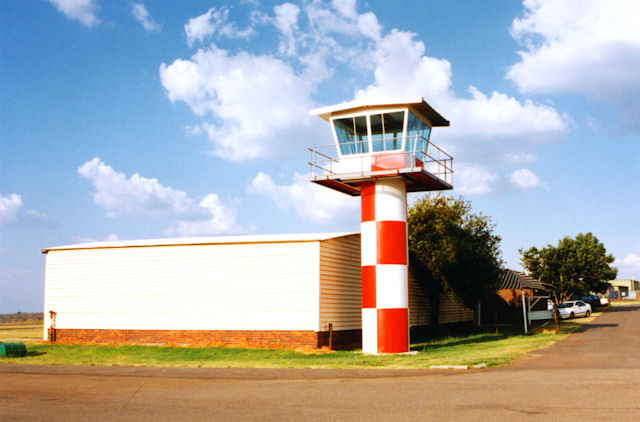 On 28 April 1962 KFC hosted the airfield's first rally, starting of a strong tradition of spot landings, rallies, competitions and fly-ins that are regularly hosted at the airfield today. The club has also delivered some prestigious awards.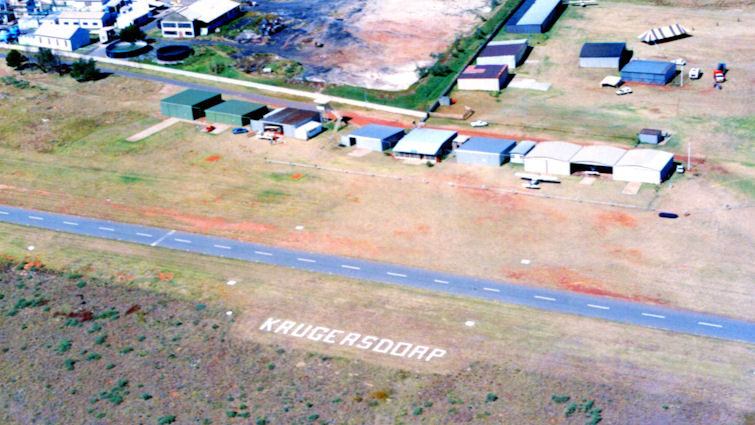 In May 1975 Walter Martin and Gert Rautenbach came second in the State Presidents Air Race at Rustenburg, flying a Cessna 210. In 1987 John Sayers and Chris Kyle achieved a first place in the State Presidents Air Race at Rand in a Cherokee 140 and the following year the same team achieved second place in a Beech 55 Baron at Virginia. Chris Kyle had already done well achieving provincial colours for precision flying in 1982 and again in 1983 and 1985 when he was team captain. He also achieved national colours in 1984.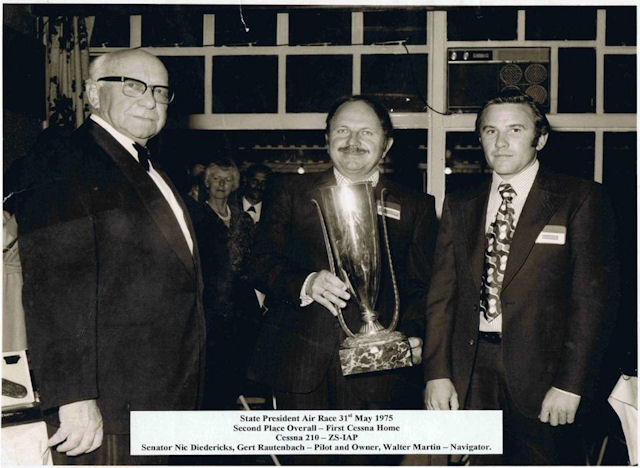 In the Rally and Precision Flying arena, S Marais was awarded provincial colours in 1982 and 1983, Peter Lastrucci, Celliers Manser and Gerrit van Wyngaard in 1985 and Bryan Belcher in 2007. In 1983 Tracy Robb was awarded national colours for ballooning. Helmut Ludwig received national colours for aerobatics in 1994, 2000, 2002 & 2004.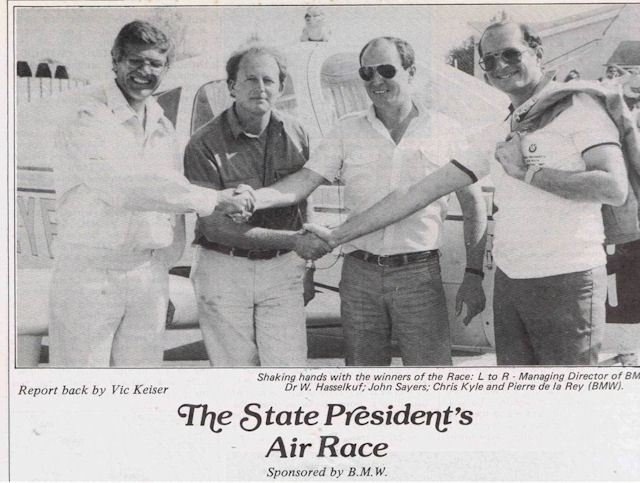 Walter Martin is currently the longest flying member at the Krugersdorp Flying Club, joining the club in 1967 - that's 48 years ago! He is an honorary member at the club, has completed 12 State Presidents Air Races and still flies his Cessna 310 regularly.
The club is also home to three generations of Pratley's. George Montague "Monty" Pratley founded the world famous Pratley Company in 1948, manufacturing Pratley Putty, the only South African product to have been on the moon. He was with the 7th Armoured Division during the latter part of WW2 and took part in the D Day landings at Normandy on the 6 June 1944. Second generation Pratley, Kim, was the Vice Chairman of the Krugersdorp Flying Club from 1998 to 2010. His sons Andrew and Charles Pratley are also members of the club.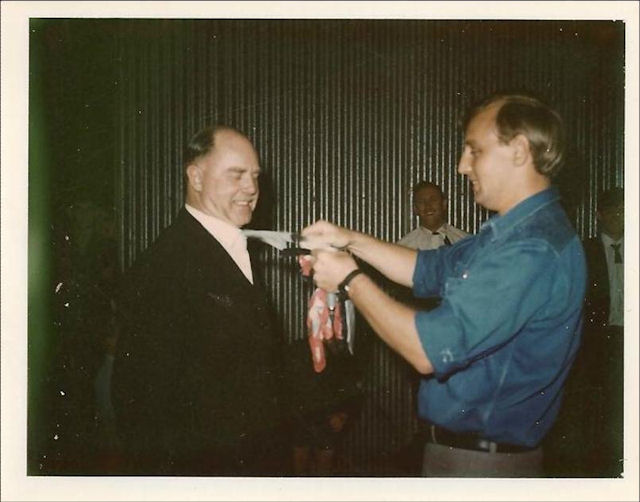 Frik Grobler joined the Krugersdorp Flying School on 3 October 1971, and after 44 years of instruction he spent 23 000 flying hours and 12 500 instructional hours up in the air and trained over 200 pilots.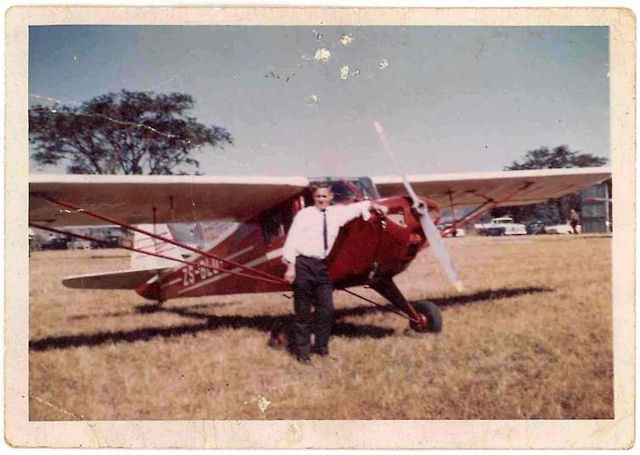 Nelson Muthivhi has been in charge of fuelling services at the airfield for the past 35 years and is always seen around the clubhouse or fuelling hut.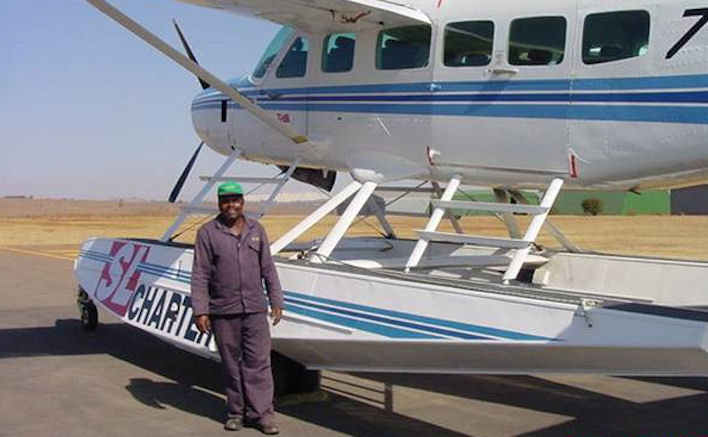 The airfield even has a resident cat Cooking Fat that is also an honorary member at the club. The current club chairman is John Addis and Krugersdorp Airfield is one of the most active flying clubs in the country with a host of interesting aircraft and members.