The iconic Voorterkker Monument played host to a Military Fair on workers day 1st of May. The fair was an absolute haven for any collector of military memorabilia and historic military hardware.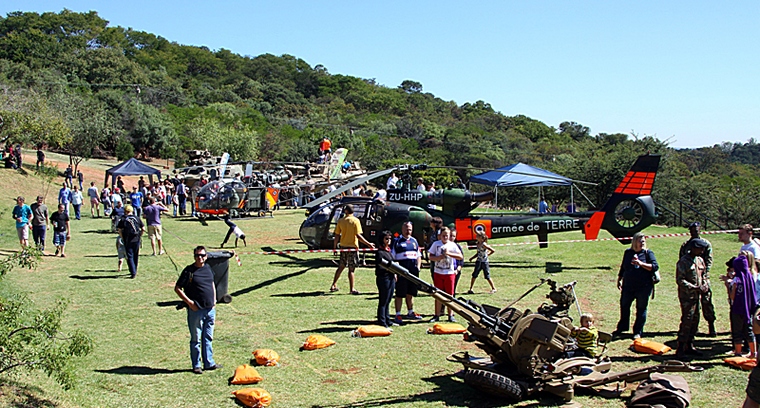 Karel Zaayman the owner of the Aviation Shop was one of the exhibitors that catered for the needs of the aviation enthusiasts, perched on the embankment just above two historic helicopters, an Aťrospatiale Gazelle and an Alouette II both helicopters are owned and operated by Eugene Couzyn , Eugene is a very well respected member of the EAA .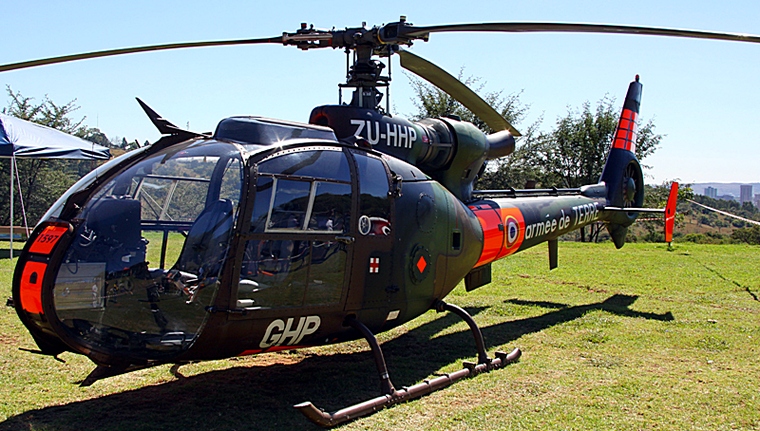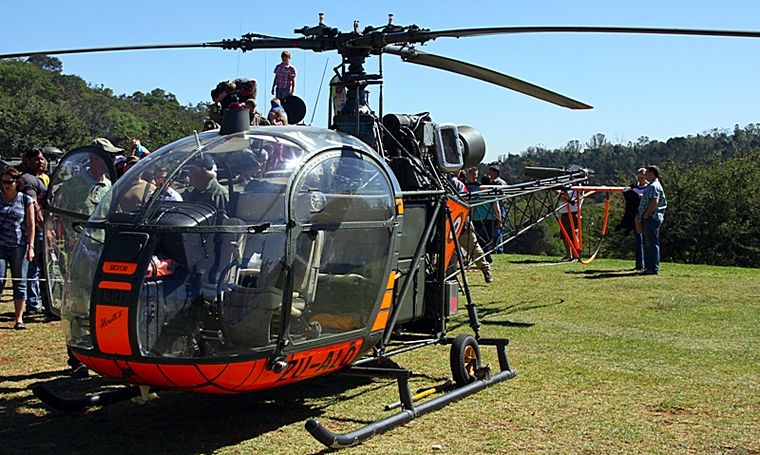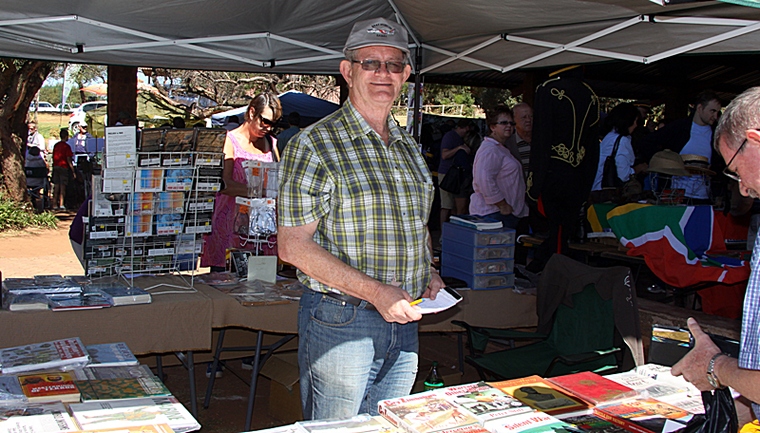 Col Graham du Toit from the South African Air Force Museum also catered for the aviation crowd with a impressive collection on SAAF and other military memorabilia including an complete collection of SAAF pilot wings dating from the inception of the 95 years ago till the present.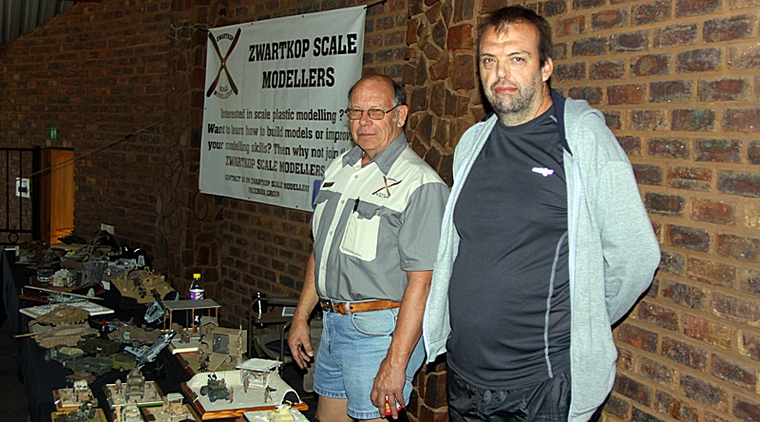 Zwartkop Scale Modellers were there to offer assistance to anyone interested in scale modelling no matter what level of competency, Hennie and his team are very quickly becoming the go to guys for anyone that needs guidance in building scale models. The collection of models they brought along and displayed are of impeccable quality and one can see that these guys are completely passionate about building them, and concentrate on getting the finest detail correct down to the authentic weathering.
The South African Army joined in with a selection of weapons on display raging from the massive Rooikat Mk 1D Armoured Car and Ratel ZT3-A2 Anti Tank Missile System to a selection of Hand guns used by our soldiers on peace keeping duties in Africa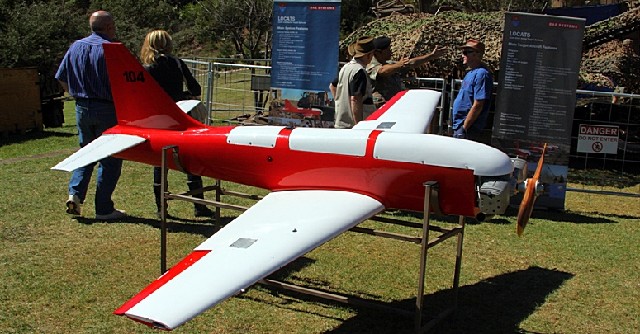 A battery of SA Artillery anti aircraft weapons was also on display including the LOCATS (Low Cost Ariel Target System). LOCATS is launched from a Samil 50 all terrain vehicle and is controlled from ground, usually it will fly a predetermined flight plan incorporating several waypoints but can also be manually overridden in case of an emergency.
As always the Military re-enactors were present in a range of different uniforms that have been meticulously sewn together in the finest detail, In the past they have come into criticism for depicting the Nazi German uniforms, their answer to this is that we can't excluded the parts of history that we don't like.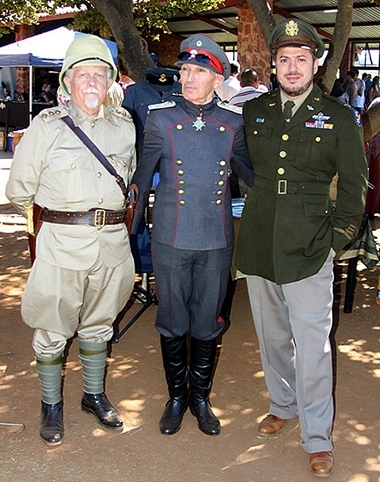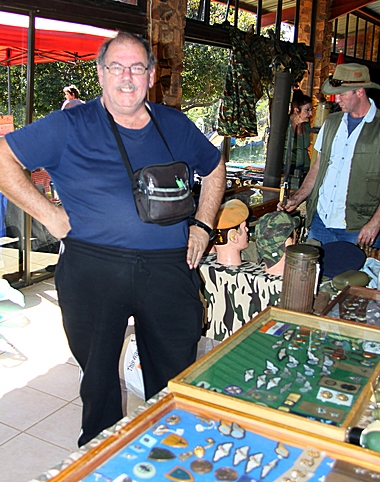 The highlight of the day for many was the firing of the Boer War era cannon on the stroke of midday.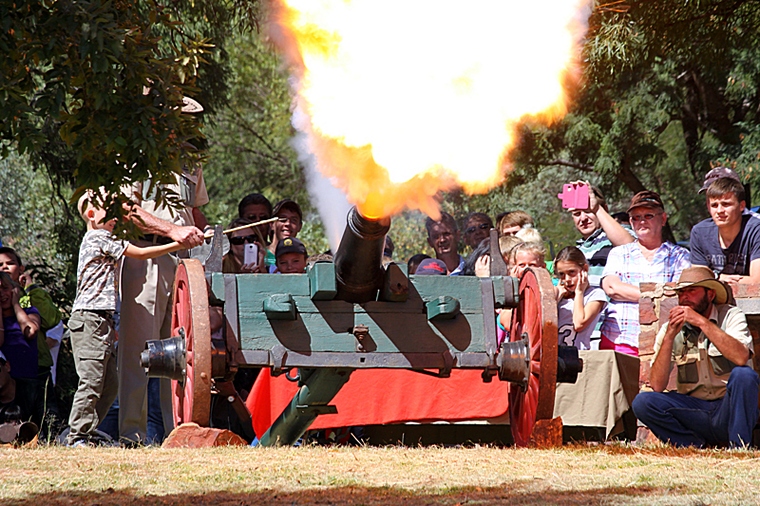 Big congratulation must go to Geraldine Paulsen and her team for putting together a memorable and successful event well done.