Sikorsky Aircraft Corp., a subsidiary of United Technologies Corp. (NYSE: UTX), announced the start of final assembly of the second S-97 RAIDER™ helicopter at the company's Development Flight Centre.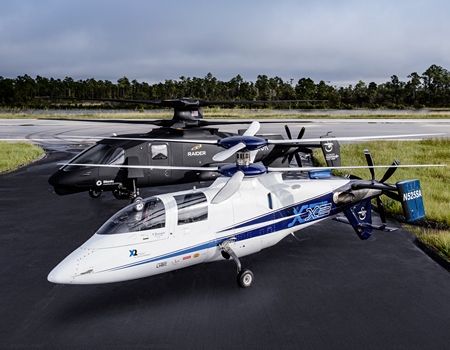 Along with a team of industry suppliers, Sikorsky is developing two RAIDER™ prototypes to demonstrate the revolutionary new capabilities in improved manoeuvrability and flight speed. The RAIDER is a rigid coaxial rotor prototype aircraft ideally suited for armed reconnaissance and a spectrum of special operations missions.
"Our teammates on the RAIDER program have been answering our challenge to deliver a military helicopter with capabilities never seen before," said Mark Hammond, S-97 RAIDER Program Manager. "As a team, we've already demonstrated the power of working together to develop a high-performance and affordable next-generation aircraft. Starting assembly of the second prototype is a great milestone for the program."
Sikorsky launched the S-97 RAIDER program in October 2010 with the objective of maturing the X2™ rotorcraft design and offering a helicopter to meet U.S. Army armed reconnaissance and special operation's needs. The company developed the first RAIDER prototype as a test aircraft, built to prove the military application of Sikorsky's X2 Technology™. The second prototype will serve as a demonstrator aircraft, offering key customers an opportunity to experience the capabilities of X2 Technology first hand. Sikorsky is on track to complete final assembly and test flights of the second RAIDER prototype in 2015, followed by demonstration flights beginning in 2016.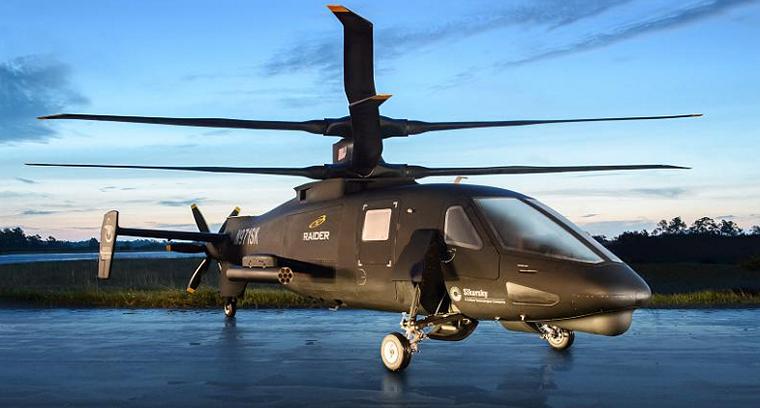 The RAIDER program is 100% industry funded. The second RAIDER prototype entered final assembly with the delivery of the all-composite fuselage from RAIDER supplier, Aurora Flight Sciences of Manassas, Virginia.
"Aurora's expertise in composite airframes and rapid prototyping was a natural fit for the S-97 RAIDER program, and was a natural fit to our core competency. We value the cohesion of the team in the design, manufacturing and test elements of the program," said Mark Cherry, President and Chief Operating Officer, Aurora Flight Sciences. "We are thrilled to be part of the team that's reinventing the helicopter and putting it in the hands of the war fighters."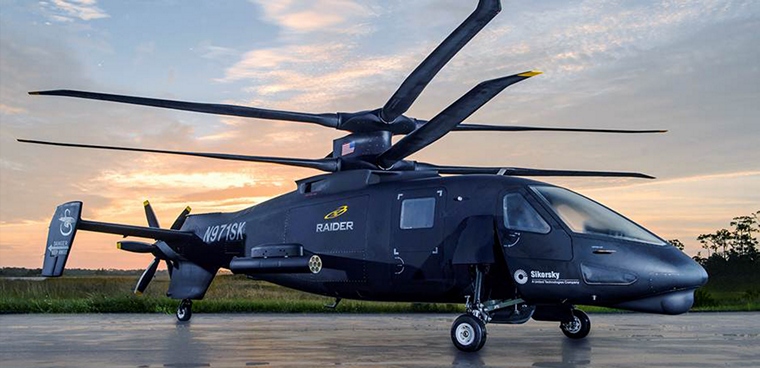 Sikorsky's Collier-Award winning X 2 Technology demonstrators showed the world its exciting technologies and set the stage for launching the S-97 RAIDER program. As part of the portfolio of Sikorsky Innovations, Sikorsky Aircraft's technology development organization, the RAIDER features a multi-mission configuration, capable of performing air assault or armed reconnaissance/light attack missions. The coaxial counter-rotating main rotors and pusher propeller provide cruise speeds beyond 220 knots (253 mph).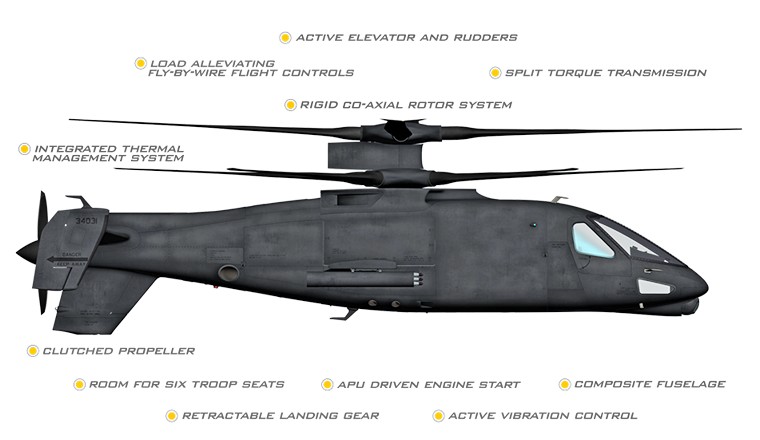 Aircraft Features

Low acoustic signature
Exceptional hover capability
High cruise speed
Agility for close air support
Fly-by-wire flight controls
Multi-Mission for Operational Flexibility
Internal aux fuel tank for extended range / increased endurance
Additional ammunition capacity
Six seat cabin
Aerial refueling capable
Weights

Maximum gross weight 11,400 lb
Performance

HOGE capability >6K/95
Endurance (standard fuel) >2.7hrs
Range >600 km
Cruise speed >200 kts
Deployability

C-17 loadout Four aircraft
Payload

Hellfire missiles
2.75" rockets
.50 cal gun
7.62 mm gun