Nylstroom flying club once again totally out did themselves with the sixth annual Tail Draggers fly-in held on the weekend of the 17th to the 19th of July. Despite the freezing cold bushveld evenings the turnout was great, with over 150 aircraft attending from all over South Africa.


The first aircraft started arriving early on Friday morning and by Friday evening there were already 30 odd aircraft on the ground. Saturday morning the bulk of the aircraft started arriving at times the amount of movements could have rivalled any commercial airport. Sean and T-Man from Wonderboom ATNS did a sterling job of keeping everything flowing like a well oiled machine, many of the pilots complimented them on the great way in which the handled the airspace.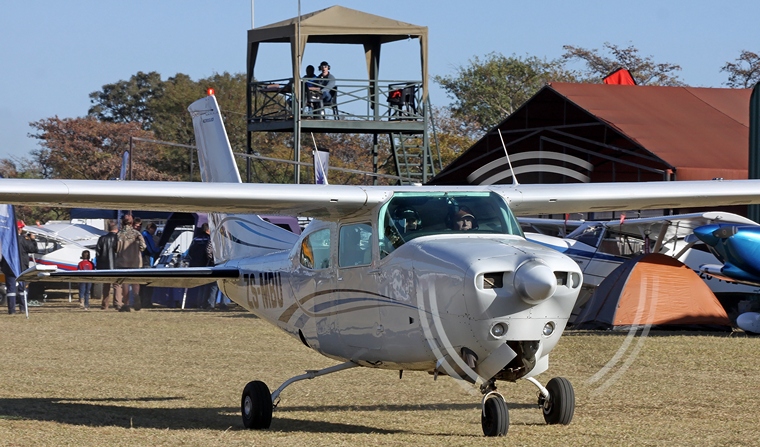 The entire Saturday aircraft were coming and going providing the locals and visitors with an ongoing entertainment and many young people were given their first taste of aviation by very generous pilots willing to go out and give flips purely for the love of flying. A special word of thanks must go to Menno Parsons and Chris Briers who arrived in the largest visitor and latest addition the Master power technologies stable the graceful DC3 "Delany" ZU-CRV and Michelle and Heystek Pretorius, the their stunning Antanov AN2 "Anushka" ZU-FOO for taking loads of local children for flights. Eugene Couzyn also treated many people to flights in his beautiful Gazelle helicopter.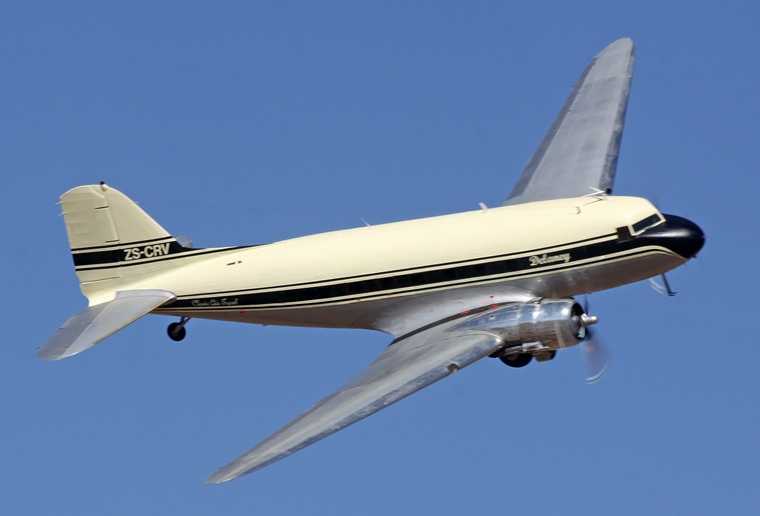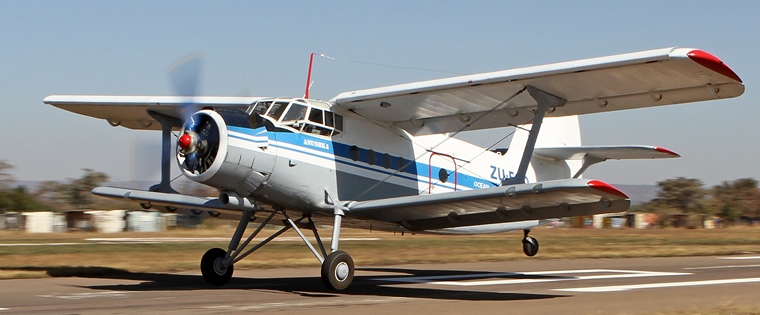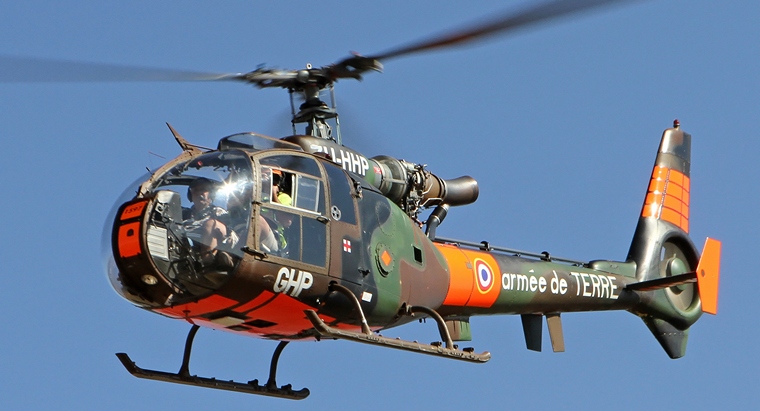 The Aircraft manufacture which was by far the best represented was Kitplanes for Africa, with many of their models in attendance including the Bush Baby Safari and Explorer. Stefan Coetzee the owner seemed to spend more time in the air than on the ground taking many people for flights in his Safari ZU-FSE. Krugersdorp Flying Club really made an effort to support this years event with no less than fifteen aircraft making the journey , including the oldest tailddragger , a 1940 Piper J3F Cub ZS-NAM flown by Derek Hopkins and the oldest homebuilt aircraft, the tiny 1960 Cvjetkovic Mini Ace CA-61 ZS-UDW flown in by Dale de Klerk.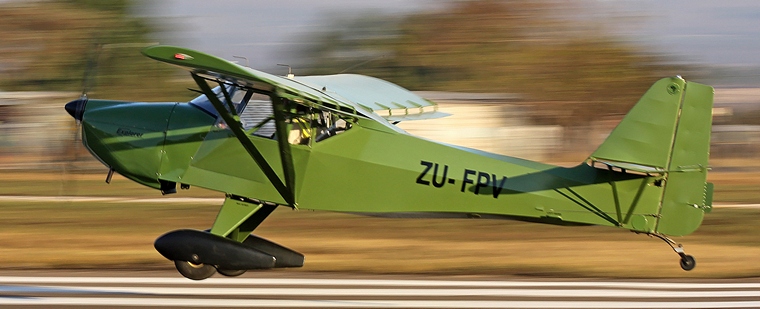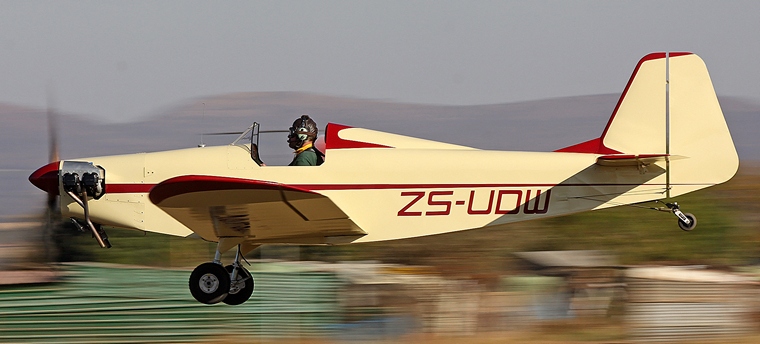 No less than three Boeing Stearmans made an appearance, one belonging to Ivan and Sonica van der Schaar ZU-IES. Tey have just recently finished restoring the beautiful "Old Girl" a process that started over three years ago. Four ex SAAF Kudus also made the trip adding to the large contingent of "War Birds" which was further bolstered by the arrival of Brian Appleton's de Havilland Chipmunk.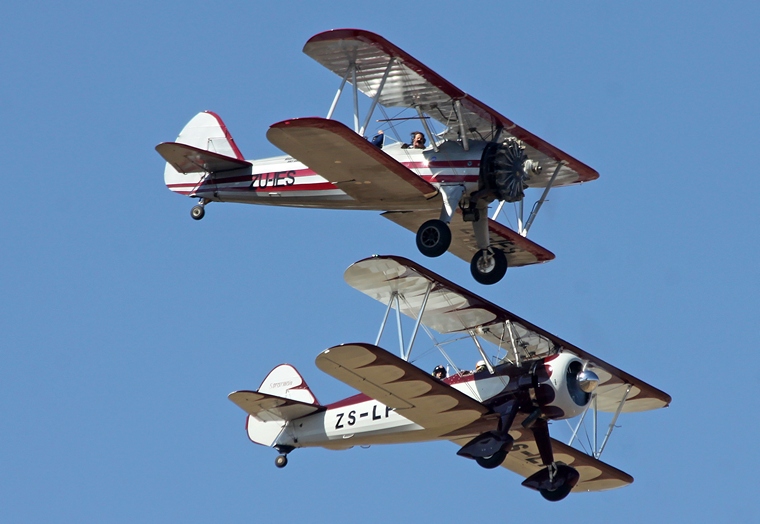 All visiting pilots were treated to a complimentary cup of steaming coffee and biscuits by the guys from Comet Aviation before enjoying a wonderful breakfast prepared by the members of Nylstroom Flying Club under the watchful eye of Johann & Marinda Minnaar. Retired SAA Captain Karl Jensen kept everyone informed on the PA system, kindly supplied by Sydney Welsh, with his wealth of knowledge and special brand of humour that he has built up during his 26000 hour flying career.
The cold evenings were warmed by the wonderful camaraderie and of course the massive bonfire at the clubhouse , where many new friends were made and old friends spent time catching up with one another over a few liquid refreshments and of course a customary braai. The weekend that has by far become the most popular fly-in in South Africa, was organised by a team of dedicated people under the leadership of Mariette Nicholson supported by her husband the Richard and their beautiful daughter Tayla-Kaé.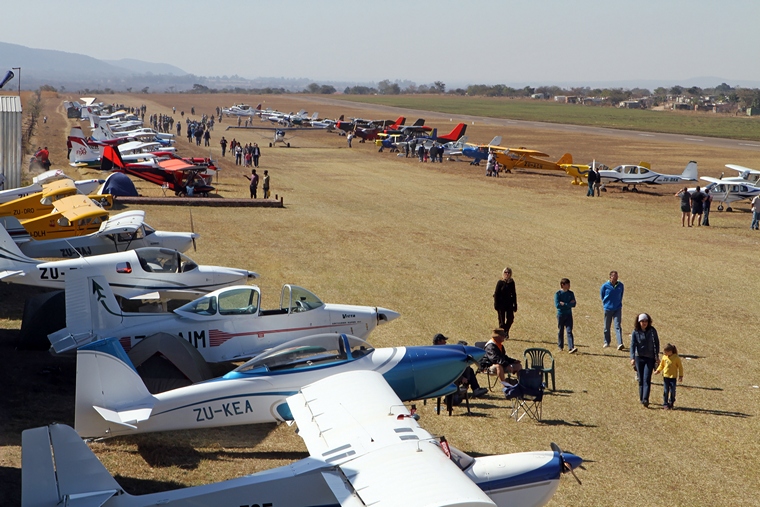 Throughout the day visitors could keep themselves sustained at one of the many food stalls manned by members of the Nylstroom flying club, including Prego Roll (Andries & Charnelle du Toit) and Boerie Rolls (Jaco & Hettie van Zyl). A very special word of thanks must go to Skeerpoort Verspreiders, who are fast becoming the new best friends of general Aviation in South Africa, supplying Avgas for the thirsty aircraft throughout the weekend.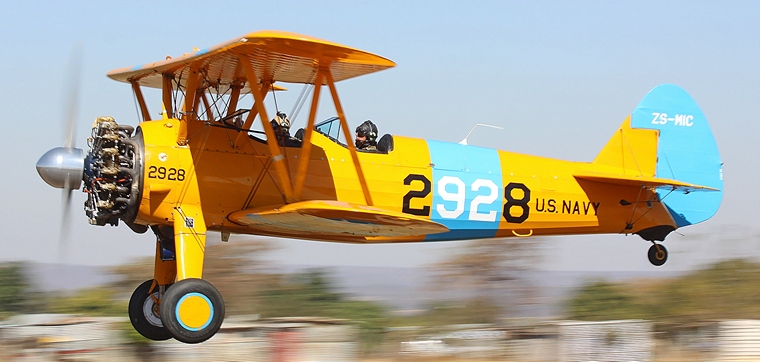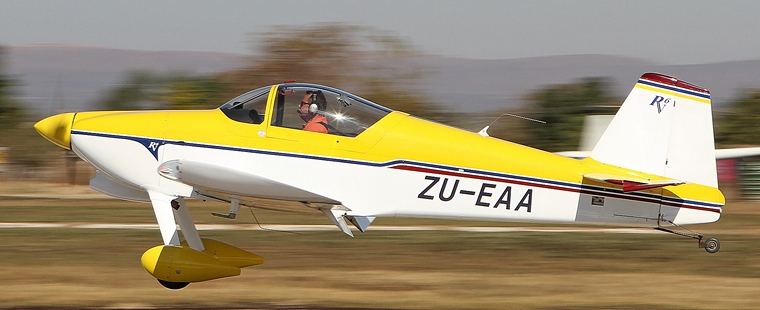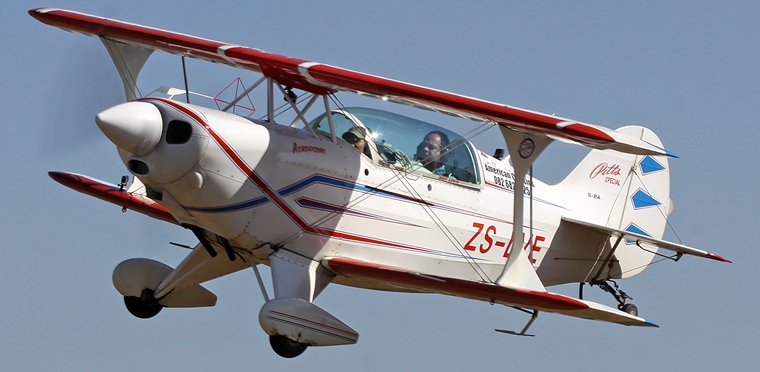 Nigel Musgrave and his team of safety officials did a sterling job of keeping the event incident free and Paul Sabbatier for keeping everything orderly on the ground with his Marshalling skills
On the Saturday evening prizes were giving to the pilots who made special effort over the weekend.
- MOST EFFORT gone through to attend: Horrace Blok (all the way from Mosselbaai in his RV6; ZU-EAA).
- OLDEST TAILDRAGGER: Derik Hopkins in a 1940 Piper J3F CUB; ZS-NAM
- OLDEST HOMEBUILD: Dale de Klerk in a1960 Cvjetkovic Mini Ace CA-61; ZS-UDW
- The prestige BEST AIRMANSHIP award: Horrace Blok in his RV6; ZU-EAA.
- MOST ACTIVE FLYING AND PARTICIPATION: Stefan Coetzee from Kitplanes for Africa in his Bush Baby Safari; ZU-FSE - The ATC also asked for special mention of his outstanding airmanship throughout the day!!!!
- FIRST IN and TOUCH-DOWN: Mike from Witbank in his Cessna 180; ZS-LJW.
- FIRST IN and TOUCH-DOWN
LADY PILOT
: Sue Singleton in her BatHawk, ZS-IFM.
- HAPPY & PREPARED "FLYING CAMPER": Sue Singleton in her BatHawk, ZS-IFM.
- A new award this year - "HAPPY FLYING": To Grant Timms in a Pitts; ZS-LVE for "1st Solo landing in a Pitts and also his first attendance of the fly-in.
- Special mention was also made to our Newest National aerobatics champion. Nigel Hopkins who unfortunately could not attend as the Nationals were held the same weekend in Klerksdorp.
Well done to all involved, Nylstroom Taildraggers is has become a must for all pilots and aviation enthusiasts alike and may it grow from strength to strength, see you all there next year.