A day like any other with OPS NORMAL at Wonderboom Airport, yes? WRONG!!...

The idea of getting scheduled passenger flights operating out of Wonderboom National Airport seemed to be ever so evasive in the past, with myths created and confirmed as such. Some airline services have attempted to put truth behind the myth and make the idea a reality, but we have seen them fail for numerous reasons! As if that was not enough to ruin the prospect, Wonderboom Airport was plagued with fuel supply issues which further held up scheduled flights…
Then along came SA Airlink and they made the seemingly impossible, a reality!!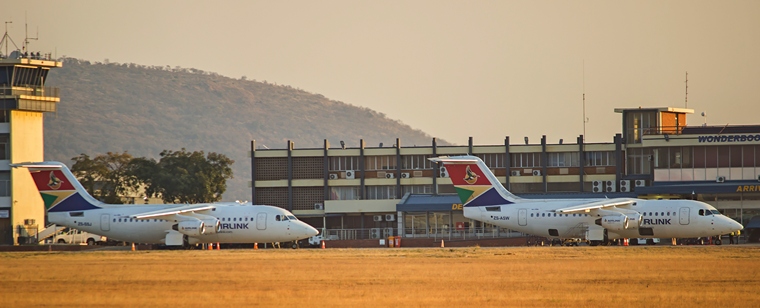 Back in June this year, the news was first made public that SA Airlink will "officially" be commencing with scheduled flights between the Pretoria based airport and Cape Town International, and to make a sceptics' scepticism all the more sceptical, they provided us with an EXACT date of commencement! 16th August 2015… Could this really be happening? Will Wonderboom Airport finally see stable, steady and consistent operation of scheduled passenger flights? Optimists and pessimists alike had their share of comments and opinions on this, ranging from high hopes to "
probably not going to happen anyway".
To make matters even worse, the once again fuel shortage issue almost derailed the idea at the start of August, further fuelling pessimism.
To everyone's' surprize and amazement, 16th August came, and the day saw the actual commencement of SA Airlink's scheduled flights!! Cars and eager viewers started lining up alongside the airport as early as 15:00, but the rush really came around 17:30, 15 minutes before the scheduled departure of 17:45. Just after 18:00, the RJ85 silently rolled her weight off the apron and onto the taxiway heading for runway 29. The flight did depart a tad late (18:05), but at least it was not cancelled! Yay!! Wonderboom Airport is finally turning into every little boys' (and mans') dream!

The airport has a fence (not a wall) that runs the entire length of the 29/11 runway and bends around the threshold of runway 11. This airport has always attracted a few members of public and enthusiasts who come to enjoy a nice relaxing afternoon of aircraft viewing. But with the arrival and departure of larger aircraft and possibly even larger in the near future with increased frequency, the magnetic effect will be even more so! The public will flock to the airport over weekends to get their dosage of PLANES!! And from that, hundreds of little dreamers will stand in admiration, with dreams and aspirations being born for the future where it would otherwise have become a dying flame! Sometimes all that is needed is an "oversized" catalyst to fuel that fire… Hopefully, the fence STAYS a fence! Or as I would put it, it BETTER stay a fence! From a pilot perspective, sharing airspace with these bulky planes will be a lovely change and an awe-filled experience! Can't wait to get that Sling2 in the air and share the skies with them!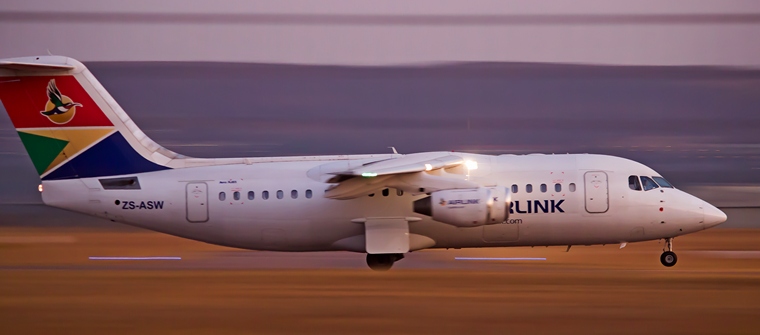 So SA Airlink is officially operating from Wonderboom Airport to Cape Town International and vice versa! The schedule first made public showed that they will operate 3 flights daily between the airports, but bookings show only two flights are available in the meantime. They are as follows:
Sundays and Mondays will see one flight only from PTA to CPT and back (SA8673 departing PTA at 17:45 and SA8676 departing CPT at 17:30).
Tuesdays through to Friday will see two flights from each airport (SA8675 departing PTA at 06:45, SA8673 departing PTA at 17:45, SA8670 departing CPT at 06:45, SA8676 departing CPT at17:30).
Up to this point and surely only for the time being, Saturdays will not see any flights between the two airports and are displayed on the bookings as N/A, but as days of operation goes by and demand increases (hopefully), flight numbers might increase, and then we hope it will be a snowball effect from there. More flights per day, more destinations, more upgrades at the airport followed by more operators and possibly 737's flying from Wonderboom, and then who knows what follows!
If Airlink can consistently maintain a steady and profitable operation out of Wonderboom, the expansion possibilities for what was once only a training and charter airport, seems endless! In the meantime, we can only hope for the best!