THIS WEEK IN MIDWEEK UPDATE


Plan your weekend
Forthcoming events
Notice Board
This week in aviation history
Worldwide incidents and accidents
Aviation News
Advertising rate card

29 August: Bethlehem Aero Club fun navigation rally. Contact Izak Venter e-mail: izak@motsu.co.za or Francois Marais e-mail:
info@stanfra.co.za

29 August: Aviators Paradise (FAAP) Re-opening/Fly-inn and the opening of new facilities. On offer are a free hamburger and chips, for all visiting aviators. Spitbraai, braaipacks, a bar and Avgas will be available.
29 August: Rustenburg will be hosting a breakfast fly-in. Rustenburg is an unmanned airfield, you must ensure communication with other aircraft, join overhead at 5700 feet and then follow the normal joining procedure for runway 16 or 34 depending on the weather.

4-6 September: Petit Vintage and Classic Fly-in. Contact Ivan van der Schaar 0823759180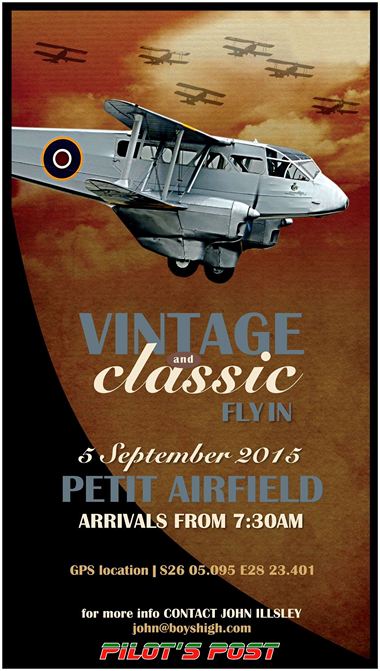 5 September: SAAF Museum flying training and open days. Contact Capt. Kobus Kapp 012 351 2342 or E-mail:
webmaster@saafmuseum.org

5-6 September: Fly & Braai @ FAGL (Groblersdal). If you want to stay over bring your tent or stay at a B&B in Town. Bring along: Your own Dop & Tjops. Contact: Fanie: 0834498638, Oom Piet: 0741601429, Dries: 0829077817, Christo: 0824162159 or Dawie: 0823884401
12 September: Kitty Hawk is pleased to once again host the RV lotus day. Free caps and an American breakfast for participating RV pilots. All aircraft are welcome! More detail closer to the time! Contact our airport manager Dawie for more detail: 0767980235
18-20 September: Pyramid Air Park Aviators Weekend Barberton. Contact Peter Lea peter@irricon.co.za or 0825534908
17-20 September: Botswana Air Race at Matsieng, It is going to be the best ever race with sponsored fuel, tents and lots more. Contact
admin@airrace.co.bw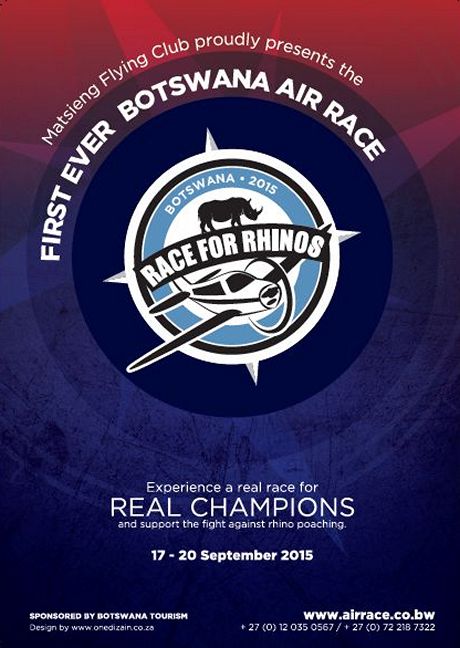 3 October: SAAF Museum flying training and open days. Contact Capt. Kobus Kapp 012 351 2342 or E-mail: webmaster@saafmuseum.org
3 October: SAPFA Fun Rally Grand Central. Contact Jonty Esser e-mail: jontye@x7online.co.za Cell: 076 302 0451
10 October: Spring 2015 TMG Fly in at Bundu Inn Flying Estate. Contact Marietjie van Niekerk on 0827656670 or marietjievn@gmail.com
24 - 25 October: Sports Aerobatic Club KZN regionals - Ladysmith. Contact Annie Boon chunge@mweb.co.za
31 October: Bethlehem Aero Club fly-in and hangar dance. Contact Izak Venter e-mail: izak@motsu.co.za or Francois Marais e-mail:
info@stanfra.co.za

7 November: SAAF Museum flying training and open days. Contact Capt. Kobus Kapp 012 351 2342 or E-mail: webmaster@saafmuseum.org
13 to 15 November: Mafikeng annual fly-in and hangar dance. Contact Connie Conradie 082 449 1546 e-mail: info@mafikeng-flyingclub.co.za
21 November: SAPFA Fun Rally Brits. "Peter Hengst Memorial Fun Rally Contact Jonty Esser jonty@aircraftoc.co.za for Rally information and entries and Trixiie Heron editor@afskies.co.za for EAA"
5 - 6 December: SAC ACE of Base - Baragwaneth airfield (Syferfontein) Contact Annie Boon chunge@mweb.co.za
5 December: SAAF Museum flying training and open days. Contact Capt. Kobus Kapp 012 351 2342 or E-mail: webmaster@saafmuseum.org
7 December: ICAD (International Civil Aviation Day) Contact Mark Swarts e-mail: SwartsM@caa.co.za Cell: 082 878 0875




BE A SAFETY FIRST AVIATOR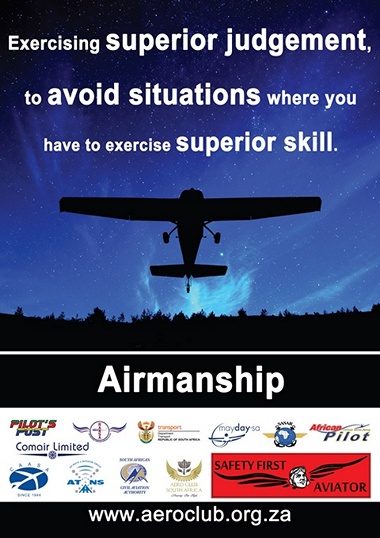 August 26 2012 - After a final flight from Denver, Colorado, to Lihue, Kaua'i, Hawaii, 83-year-old Ron Akana retires as the longest-serving flight attendant in history. His career, all with United Airlines, had spanned 63 years since he joined the airline in 1949, interrupted only by two years of military service from 1951 to 1953. He had flown about 200 million miles (322,000,000 km) and made about 10,000 trips over the Pacific Ocean.
August 26 1988 - Mehran Karimi Nasseri begins what would be an 18 year layover in Charles De Gaulle Airport in Paris. Believed to be the inspiration for the Steven Spielberg/Tom Hanks film The Terminal, a chain of immigration bureaucracy and paperwork snafus prevent Nasseri from leaving the airport while en route to settle in London. Despite assistance from lawyers, he would not be able to legally leave the airport until sickness forces him out in July of 2006.
August 26 1959 - French flyer Jacqueline Auriol, piloting the Mirage III, becomes the first woman to attain the speed of Mach 2.
August 26 1925 - In a record that would stand until Feb. 24, 1983, Farman Parker of Anderson, Indiana becomes the world's youngest pilot to fly solo. Born on January 9, 1912, he flies at the age of 13 years, 7 months, 17 days.
August 27 1950 - P-51 Mustangs of No. 2 Squadron SAAF are sent to Korea as part of South Africa's contribution to the war.
August 27 1910 - Radio is first used to send messages between the ground and an airplane when James McCurdy both sends and receives messages from a Curtiss biplane at Sheepshead, New York, using an H. M. Horton wireless set.
August 28 1988 - Ramstein airshow disaster: Three of the ten Aermacchi MB-339PAN jets from the Italian Air Force display team Frecce Tricolori collide in mid-air in front of the audience while performing their 'pierced heart' formation. One aircraft crashes directly into the crowd. Sixty-seven spectators and all three pilots are killed and 346 seriously injured in the resulting explosion and fire.
August 30 1943 - A Qantas Empire Airways PBY Catalina flying boat on the "Double Sunrise Route" from Ceylon to Perth, Australia, completes the longest non-stop scheduled airline flight in history. From mooring buoy to mooring buoy, the flight takes 31 hours 51 min.
September 1 1953 - The first scheduled international helicopter service begins between Belgium and France. The service is operated by Belgian airline Sabena.
September 1 1913 - Frenchman Adolphe Pégoud does the first upside-down flight.

USA, San Diego: Five people were killed when a twin-engine Sabreliner jet and a single-engine Cessna 172 collided about two miles northeast of Brown Field Municipal Airport in southern San Diego County. Four of the deceased were in the Sabreliner. Both planes caught fire when they hit the ground and broke apart and the wreckage was strewn across a wide area.
Taiwan, Taipei: The pilots of a Far Eastern Air Transport flight in May that was forced to return to Taipei Songshan Airport after encountering bad weather in Kinmen have been disciplined for not calling "mayday" before the landing despite being low on fuel. The flight took off from the Taipei airport for Kinmen, located just off China's south-eastern coast. On the way, it circled over the Penghu Islands for nearly 30 minutes because of bad weather at Kinmen Airport. It then had to abort an attempted landing in Kinmen because of poor visibility where after it returned to Songshan Airport and landed there without incident. By then it only had 2,000 pounds of fuel left, enough for only another 20 minutes of flight.
Turkey, Istanbul: A Singapore Airlines Boeing 777-200 with 255 passengers and 14 crew on board had to make an emergency landing at Istanbul's Atatürk Airport after it crashed into a flock of storks as it was taking off from the Istanbul airport. It suffered severe damage to the radome as well as significant damage to both right and left engines.
USA, Philadelphia: An Airbus A321 operated by US Airways suffered damage to the underside of its tail when landing short at Charlotte, N.C. The cockpit crew reported that shortly before touchdown the aircraft experienced a wind shear caused a sudden and violent shift in wind direction relatively close to the ground.
USA, Mount Holly: A panel door from a hydraulic service hatch fell from an American Airlines Airbus 321 descending for landing narrowly missing two golfers at Green Meadows golf course.
Switzerland, Dittingen: A Pilot died after two of three C-42b aircraft from Germany flying in formation touched during a airshow. The 50-year-old pilot died when his aircraft crashed into a barn in the hillside village of Dittingen, near Basel. The other pilot parachuted safely. Nobody else was injured.
UAE, Dubai: A Male passenger that had punched a female flight attendant in the face multiple times on an Emirates flight from Dubai to Melbourne was over powered by a male flight attended and two male passengers and cable-tied to his seat. The passenger apparently wanted more space to lie down and became agitated when he didn't get it.
USA, Galveston: An attempt to steal copper temporarily disabled the runway lights at Scholes International Airport. The incident involved a switch box outside the airport fencing. No flights were affected.




DENEL ENTERS TOP 100 OF GLOBAL DEFENCE COMPANIES

Defence and technology company, Denel, is now ranked among the top 100 global defence manufacturers, and the second largest in the southern hemisphere.
The ranking is done by the international publication, Defense News, and based on an analysis of revenue achieved during the 2014 financial year. This is the first time that Denel has entered the global top 100 list in the company's history.
Group Chief Executive, Riaz Saloojee, says the ranking reflects the rapid growth in the company's revenue over the past four years, from R3.2-billion in 2011 to R4.6-billion in 2014. Since the publication of the report Denel announced a further 28% increase in revenue for the 2014/15 financial year.
"As a state-owned company our primary focus is to ensure the strategic independence of the South African National Defence Force and enable it to protect the country's territorial integrity and participate in peacekeeping operations on the continent," says Mr Saloojee.
"However, it is also important to note that exports now constitute 52% of Denel's revenue. This earns valuable foreign exchange for South Africa and creates a greater awareness about the qualities and capabilities of the country's manufacturing sector."
According to the ranking Denel is now the second largest defence manufacturer in the southern hemisphere, behind the Brazilian aerospace conglomerate, Embraer, which occupies the 55th position on the global list.
Denel's 17% growth in revenue also places it 13th on the list of companies in terms of year-on-year growth. "The global defence markets remain constrained but we are confident that we can maintain the growth trajectory for the foreseeable future," says Mr Saloojee.
The company has a confirmed order book of more than R35-billion and is also pursuing further opportunities to the value of R37-billion. This is largely focused on the Denel's proven strengths in the design and manufacturing of artillery, ammunition, missile and military vehicles.
Mr Saloojee says the successful deployment of its products such as the Rooivalk combat helicopter in African peace-keeping operations has focused global attention on South Africa's capabilities. In the past year it has invested R467-million in research and development and intends to grow its presence in the command-and-control and maritime environment.
ROBINSON UPGRADES R66 POLICE HELICOPTER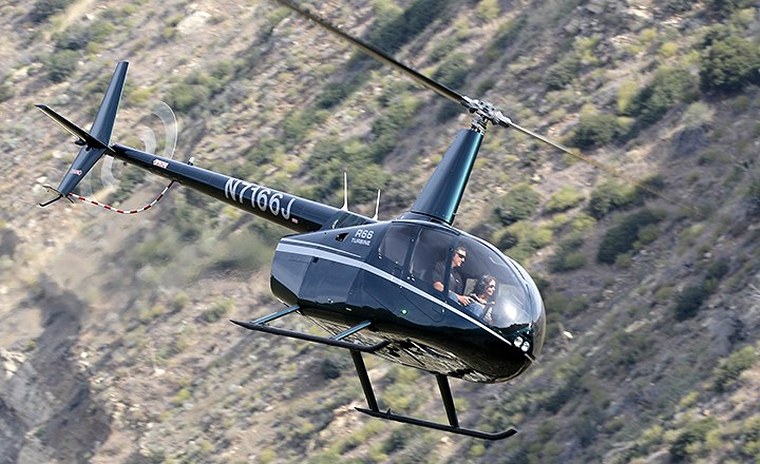 Photo © Robinson Helicopters

Robinson Helicopter Company announced its R66 Turbine Police Helicopter with the FLIR Systems Ultra 8000 Infrared Camera and the Spectrolab SX-7 searchlight with 30-million candlepower has been reconfigured to include a multitude of upgrades. This high performance 4-place police helicopter comes standard with a Garmin G500H Primary and Multifunction Display System (PFD/MFD), a Garmin GTN 635 touch-screen navigator, and a Garmin GTR 225A COM radio. Also standard are Boland's 10.4" LCD monitor and two 6-channel audio controllers.
A new streamlined instrument panel houses the Garmin G500H PFD/MFD along with traditional instruments and dual audio controllers. With the G500H panel, the aircraft can be flown from
either seat and dual audio controllers allow for independent radio monitoring and transmitting by the pilot or copilot.
To complete the package, Robinson expanded the R66 Police Helicopter options list. New options include Genesys Aerosystems' HeliSAS autopilot, Garmin's GTN 650/750 navigators, FreeFlight's RA-4500 radar altimeter which displays radar altitude information on the G500H PFD, Technisonic's TDFM 9000 radio in a variety of single to four band options, and Aerocomputers' moving map system with View Sync 3D capability.
A fully-loaded R66 Police Helicopter, the first to come off the line with the new configuration, will be delivered to Night Flight Concepts in Bedford, Texas. The helicopter will be one of Night Flight's platform aircraft for its Law Enforcement Air Support Entity (L.E.A.S.E.) program.
LOT FLIGHT ACADEMY ACQUIRERS BRAND NEW TECNAM AIRCRAFT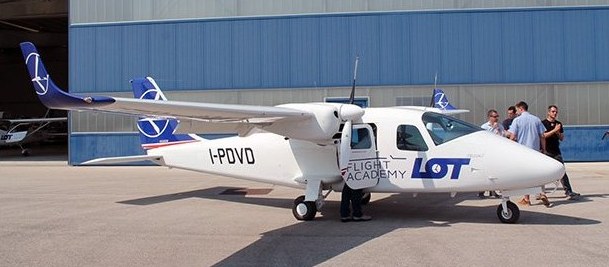 Photos © Tecnam

Tecnam has become an aircraft partner by delivering two of three Tecnam Aircrafts for LOT Polish Airlines flight training school - LOT Flight Academy.
Initial deliveries were for one Tecnam P2008JC's and one Tecnam P2006T Twin. Next Tecnam P2008JC will be delivered to LOT Flight Academy within next few days.
LOT's selection of Tecnam followed a most rigorous selection and intensive evaluation process involving all leading General Aviation manufacturers.
Tomasz Skomorowski, LOT Flight Academy Head of Training said, "We were delighted with the way Tecnam responded to our challenging tender requirements. Of course the Tecnam aircraft speak for themselves, be it in terms of reliability and low operating costs. However, we found Tecnam's in-service reputation, support and professionalism in particular, reinforced our decision to choose them as our partner in our new LOT Flight Academy venture".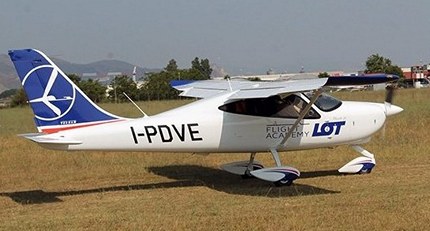 "We are very proud the Polish Airlines' LOT Flight Academy has chosen Tecnam to partner its Flight Training Academy aspirations" said Paolo Pascale, Tecnam's Managing Director. "With many Tecnam P2008's amd P2006T's already in service worldwide, including 15 aircraft operating with Aero-Club Air France, we are delighted that we are the aircraft of choice for so many of the world's leading Flight Training Organisations".
LOT Polish Airlines has built an enviable reputation for service and innovation in the commercial airline world. They were the first European airline to introduce the Boeing 787 Dreamliner into service and the establishment of its LOT Flight Academy is set to support its significant expansion plans.
NBAA RETURNS TO LAS VEGAS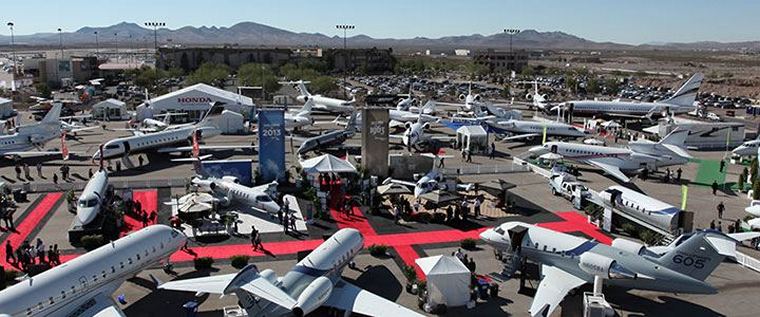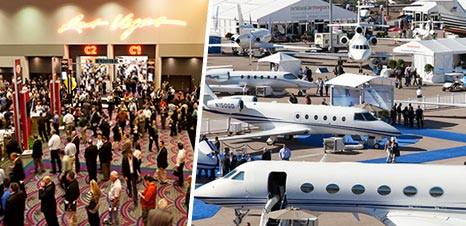 The world's leading business aviation event returns to Las Vegas this year, and you don't want to miss the excitement. From aircraft model introductions, to new product announcements, to networking opportunities and more, NBAA2015 is the industry's premier event of the year.
With about three months to go before the start of NBAA2015, organizers report that available exhibit space at the Las Vegas Convention Center (LVCC) is at a premium. "We're literally 'to the walls' in available capacity at the LVCC," said Chris Strong, NBAA senior vice president, conventions and membership. "Both exhibit halls are nearly sold out." Additionally, more than 100 business aircraft and rotorcraft are expected, between those on the show floor, and at the nearly sold-out static display at nearby Henderson Executive Airport
THE ROYAL THAI AIR FORCE RECEIVES FOUR EC725S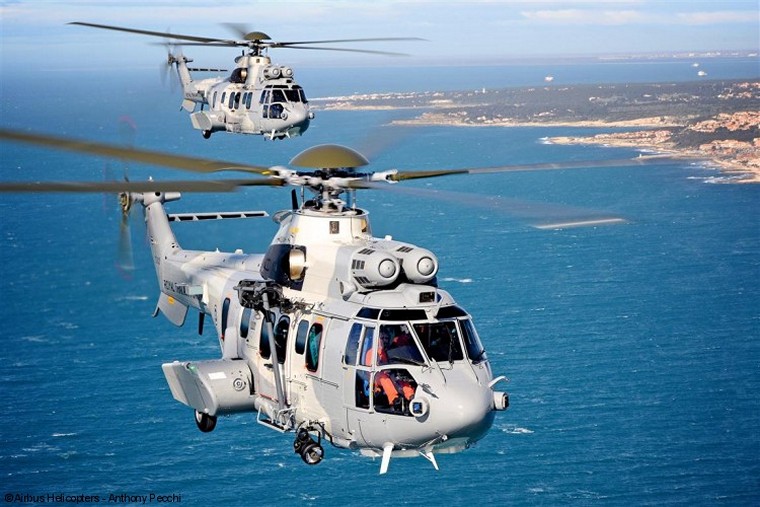 Photo © Airbus

Airbus Helicopters has completed delivery of an initial four EC725s to the Royal Thai Air Force, providing highly-capable rotorcraft for this military service's search and rescue and troop transport duties.
The order of four EC725s was signed in 2012, with the deliveries having just been completed. They are expected to begin operations later this month. Two additional EC725s were booked in 2014 for deliveries to the Royal Thai Air Force next year.
"With Thailand's investment in the modernization of its aircraft inventory, the EC725s will become a formidable asset in the Royal Thai Air Force's helicopter fleet," said Fabrice Rochereau, Airbus Helicopters' Vice President of Sales and Customer Relations in Asia Pacific.
The EC725 is an 11-ton twin-engine helicopter featuring high-performance navigation and mission systems - including a unique digital four-axis autopilot. Delivering excellent flight autonomy and seating 28 persons, this powerful helicopter is perfectly tailored for the Royal Thai Air Force's combat search and rescue (CSAR) missions, search and rescue (SAR) flights, troop transport operations and other tasks.
Sukhoi Superjet 100 at MAKS-2015/ 21.08.2015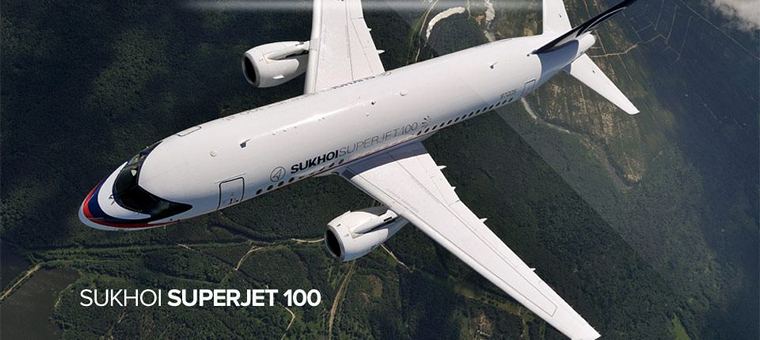 Photo © Sukhoi

Sukhoi Civil Aircraft Company will participate in the International Aviation and Space Salon MAKS-2015, which is traditionally held in the town of Zhukovsky near Moscow from 25 to 30 August 2015.
This year visitors will see two Sukhoi Superjet 100 aircraft at the static display: one aircraft featuring enhanced comfort passenger cabin interior and the other one with the ordinary passenger cabin, while one of the Sukhoi Superjet 100 prototype aircraft will be involved in the Airshow daily flying displays.
To date, there are 56 Sukhoi Superjet 100 aircraft in service in various configurations in the fleet of Aeroflot, Gazpromavia, Yakutia Airlines, Center-South, Red Wings, Mexican airline - Interjet and the Russian Ministry of Internal Affairs as well. Since its entry into service in April 2011 SSJ100 aircraft has operated more than 118 thousand commercial flight hours. Its route network covers more than 130 destinations.
RUSSIA MAKS-2015 AIR SHOW TO ATTRACT OVER 150 COMPANIES FROM 25 COUNTRIES



The MAKS-2015 International Aviation and Space Salon is set to take placefrom 25 to 30 August in the city of Zhukovsky, near Moscow.
More than 150 companies from over 25 countries are expected to participate in the MAKS-2015 air show in Russia, the country's Federal Service for Military-Technical Cooperation (FSMTC) announced.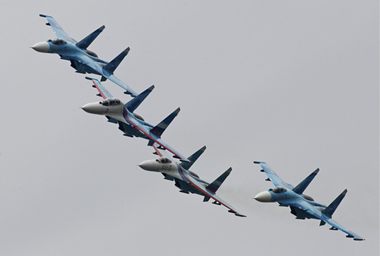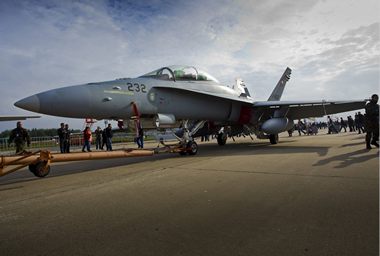 "Over 150 foreign companies from 25 countries have confirmed their participation, including… Austria, Belgium, Great Britain, Germany, Italy, France, Czech Republic, and Switzerland.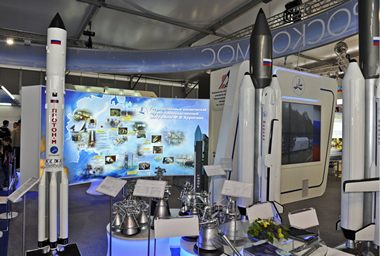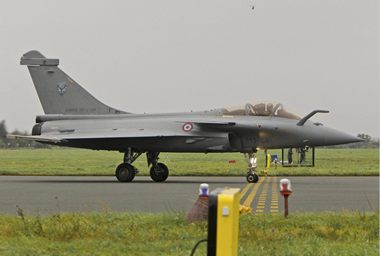 More than 600 Russian companies are expected to participate in the air show, including Russia's state technology corporation Rostec and arms exporter Rosoboronexport, as wells as arms manufacturer Almaz-Antey, Russian Helicopters, and companies from the space industry.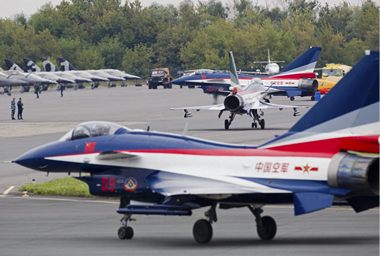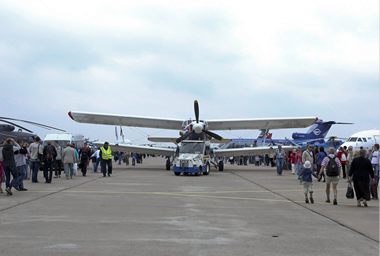 Some 18 units from Russia's Air and Space forces will be on display at MAKS-2015. All four of Russia's aerobatic teams, as well as a prototype of the Russian Sukhoi T-50 fifth-generation fighter jet, will also take part in the air show.