Photos © Yakovlev

In the early 1990s the Soviet government submitted a Request for Proposals to the industry for the development of a new subsonic two-seat advanced jets trainer/light attack aircraft or lead-in fighter trainer aircraft to replace the Czech-made Aero L-29 Delfín and Aero L-39 Albatros jet trainers then in use. Amongst the proposals received were the Sukhoi S-54, Myasishchev M-200, Mikoyan MiG-AT, and Yakovlev Yak-UTS. In 1991, the other proposals were dropped and only the MiG-AT and Yak-UTS remained.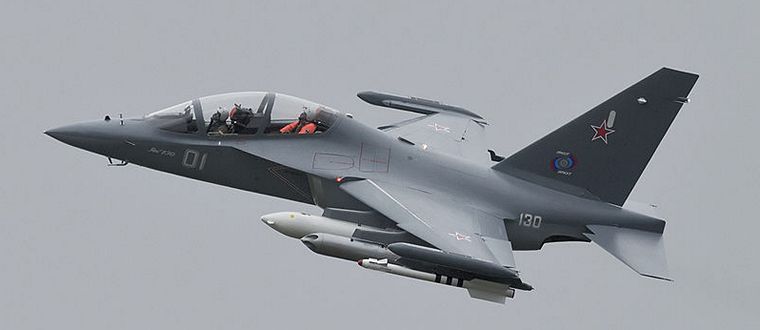 Yakovlev entered an agreement with the Italian company Aermacchi to work together on the design criteria. By 2000 the partnership ended with each developing the aircraft independently. Aermacchi went on its own and developed the M-346 Master advanced trainer. The Yak-130 version was offered to the Russian Air Force and the M-346 version to the Italian market. On 10 April 2002 it was announced that Yak-130 had been chosen as the winner of the tender beating the MiG-AT.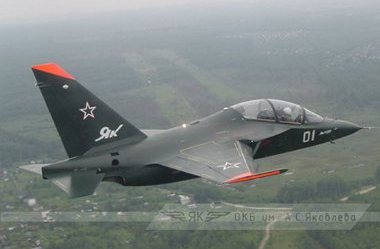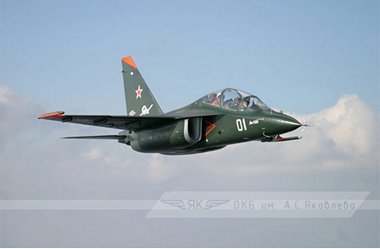 The Yak-130 had its first flight on 26 April 1996 and entered service with the Russian Air Force in 2009 where it serves in the advanced training role.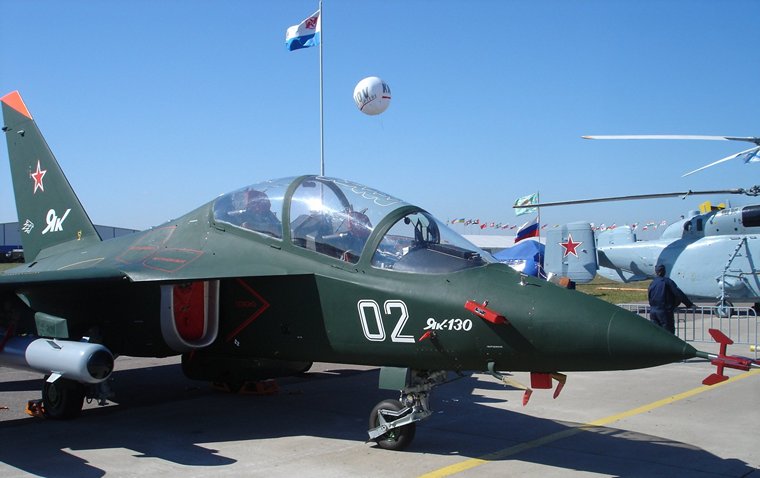 Yakovlev's Yak-130 is able to replicate the characteristics through the use of open architecture digital avionics compliant with a 1553 Databus, a full digital glass cockpit, four-channel digital Fly-By-Wire System (FBWS) and Instructor controlled and variable FBWS handling characteristics and embedded simulation of several 4+ generation fighters as well as the fifth-generation Sukhoi PAK FA. The Combat training suite on the Yak-130 simulates real firing systems with air-to-air and air-to-surface missiles, bomb dropping, gun firing and on-board self-protection systems.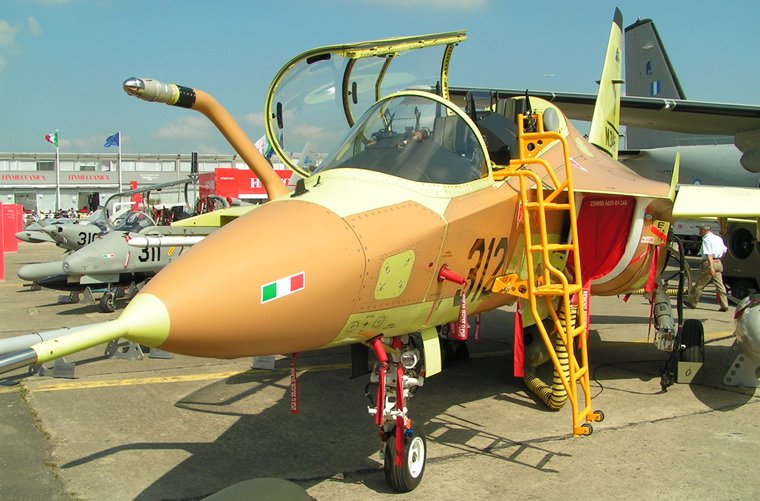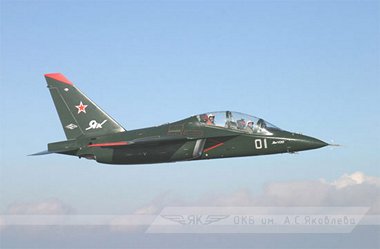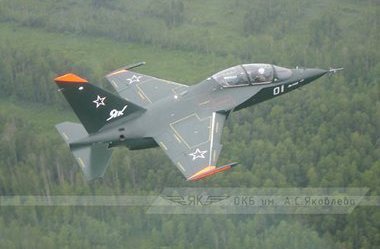 The Yak-130 has nine hard points: two wingtip, six under-wing and one under-fuselage and is able to carry a combat load of 3,000 kg consisting of various guided and un-guided weapons, auxiliary fuel tanks and electronic pods and it is also able to perform light attack and reconnaissance duties.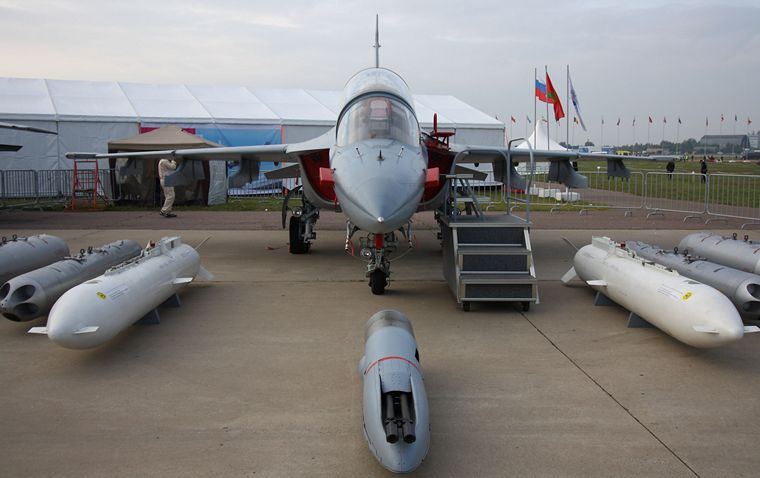 Powered by two Progress AI-222-25 turbofan engines that are mounted under extended wing roots, which reach as far forward as far as the windscreen it has a maximum speed of 1 037 km/h, service ceiling of 12.5 km, range of 2 000 km. When loaded with AGM-65 Maverick or Kh-25ML and ASM-1 air-to-surface missiles, AIM-9L, Magic 2 or R-73 (AA-11 'Archer') air-to-air missiles the Yak-130 has a combat range of 555 km. and combat radius. At a normal Take-Off Weight of 7,250 kg (15,980 lb), a Thrust-to-Weight ratio of 0.70 is achieved. This compares with 0.65 for the BAE Systems Hawk 128 and 0.49 for the Aero Vodochody L-159B.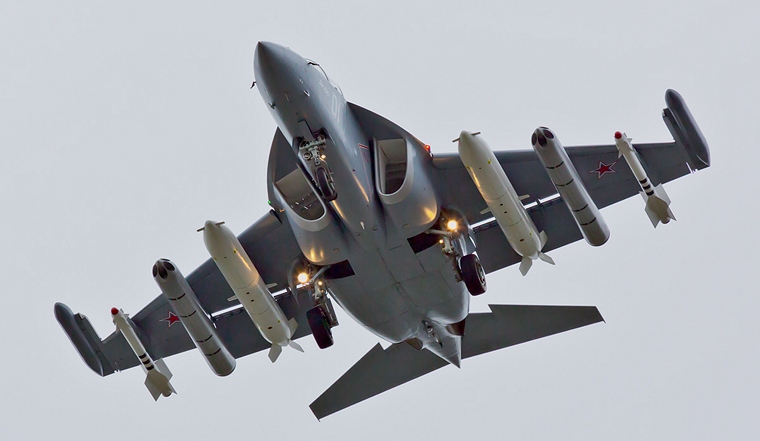 Although not as successful as the L-39 Albatros the Yak-130 soon attracted export orders and besides the Russian Forces currently serves with the Air Forces of Algeria, Bangladesh, Belarus, Syria, Malaysia, Libya, Syria and Uruguay.