Photo by Andrew Spring
www.p-136.com
The Piaggio P.166 developed from the P.136 amphibian by the Italian company Piaggio Aero known as the Albatross in South African Air Force (SAAF) service had its first flight on 26 November 1957. A number of variants including the P.166DL3 light utility transport Lycoming turboprop engine version of which 14 were built was to follow.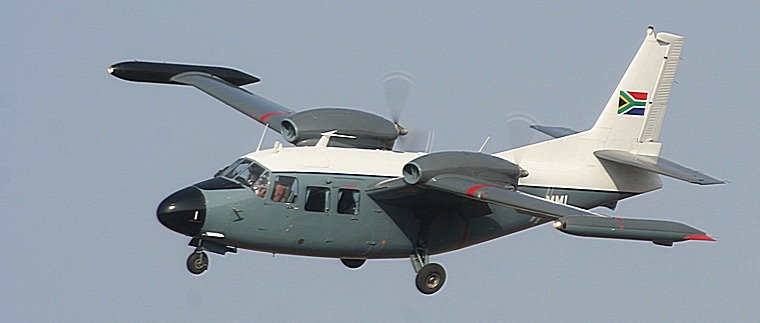 The P.166B that first flew on 27 March 1962 was more powerful and had up to 10 seats. Although designed for the coastal patrol and search and rescue roles, a number of aircraft operated in the civilian sector serving in the executive and air taxi roles. Most orders came from the military market and the P.166 served with the forces of Italy, Somalia, Australia and South Africa.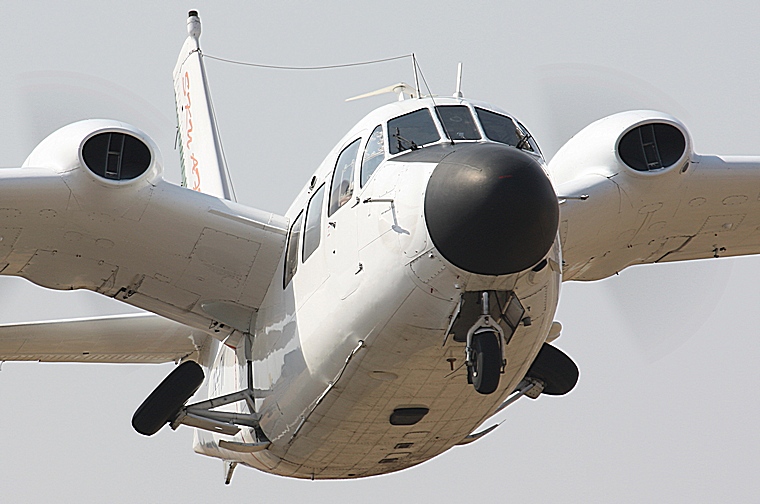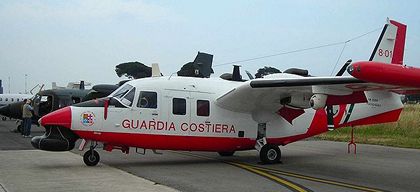 P.166 DL3 Italian Coast Guard" by SCDBob / Wikimedia Commons. As was to be expected Italy became the largest operator of the type. Between 1960 and 1969 the Italian Air Force received 49 P.166Ms, two P.166BL2/APH photo survey aircraft and six P.166-DL3/APH photo survey aircraft. The Coast Guard operated 12 P.166-DL3/SEM between 1988 and 1990 whilst the Guardia di Finanza operated two ex-Alitalia P.166-DL3 as trainers/utility aircraft in 1990 and 10 new-built P.166-DL3/SEM between 1991 and 1995.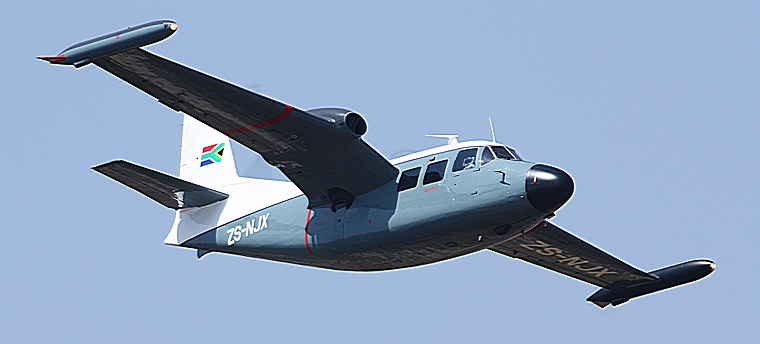 The South African Air force (SAAF) who at that time was using the Douglas C-47s in the maritime patrol role were in the market for a modern aircraft and having just concluded a deal to purchase Aermacchi MB-326 trainers settled on the P.166S. The P.166S coastal and maritime version had a slightly longer nose, two pilot entry doors as well as larger tip tanks each containing 320 litres giving increased endurance of approximately 9 hours. Twenty were ordered and taken on strength with 27 Squadron of the SAAF for coastal patrol and search and rescue duties during 1969.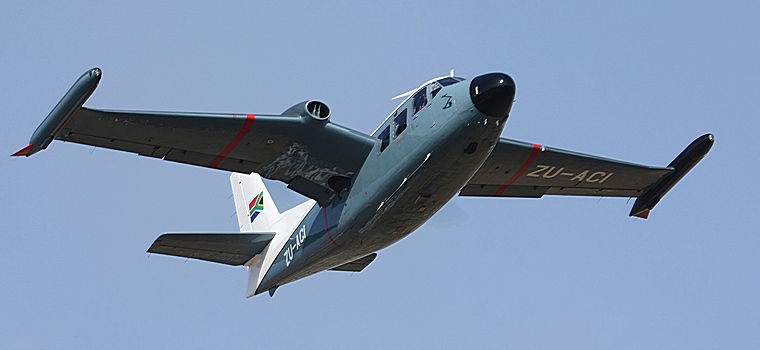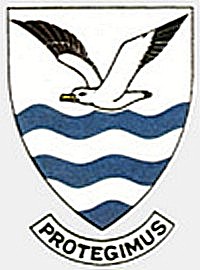 27 Squadron that was established as a World War II maritime patrol squadron was founded on 24 August 1942. Flying Lockheed Ventura Mk. IVs it performed convoy escort and anti-submarine patrols as well as conducting operations of the South West African coast. Disbanded after the war it was reformed in 1951 as a part time unit again flying Venturas. In 1958 it was again disbanded.
In 1962 it was again brought to life flying WWII vintage Douglas C-47s until 1969 when the first of the P.166s were taken in service. One P.166 was lost whilst on a patrol mission. The wreckage has never been found but a section peppered with bullet holes was found entangled in a fishing net. Speculation is that the aircraft was following a clandestine Soviet vessel when it was shot down. If true it would be the only causality of the P.166 in military service.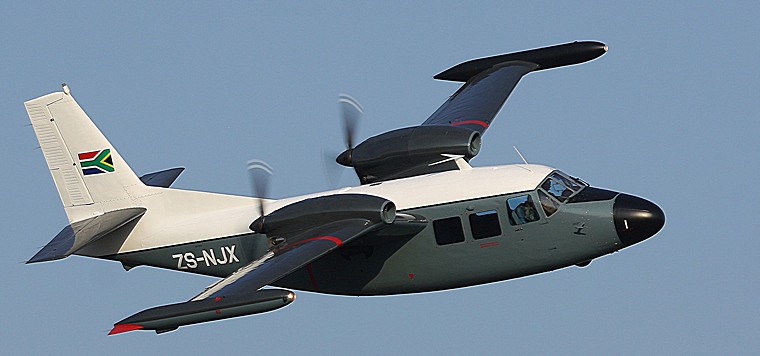 The Albatross or Albats as they were commonly known served until 1990 when they were withdrawn from service and the squadron was again disbanded. The remaining 19 were sold to private investors. Some of the civilian Albats were initially used to deliver parcels form a central hub whist others were operated by private individuals.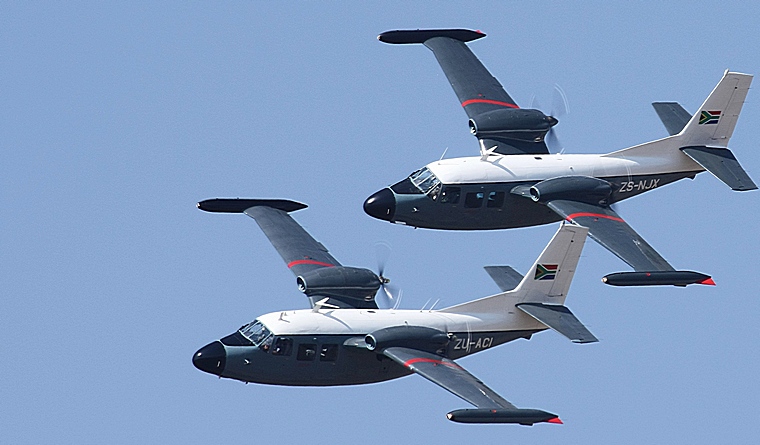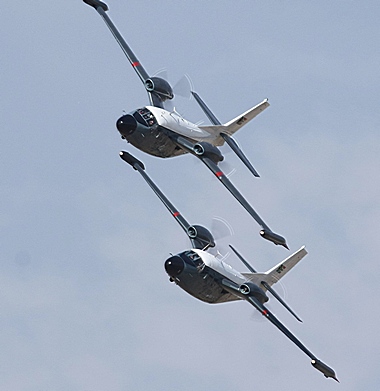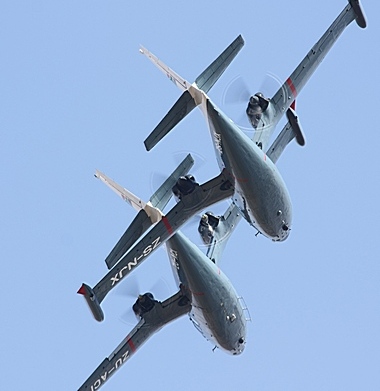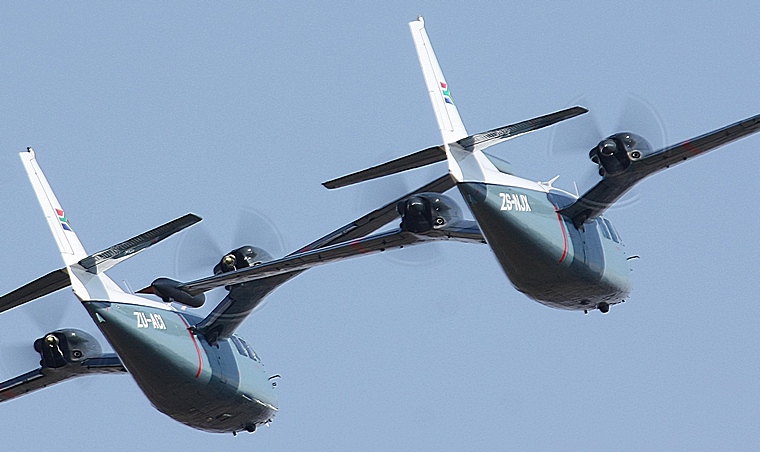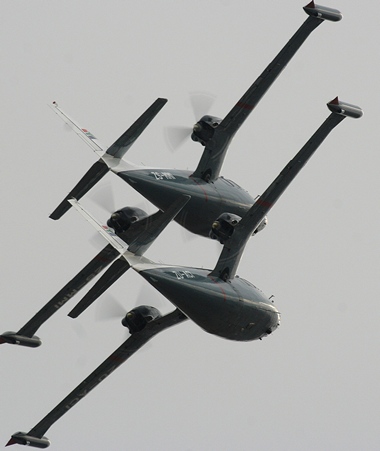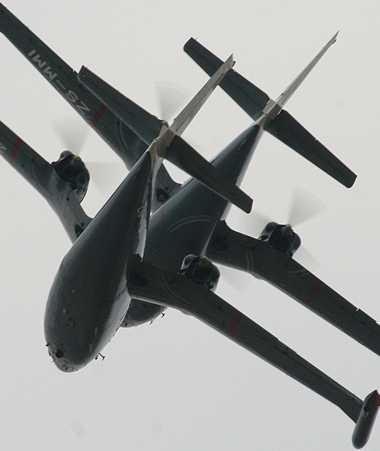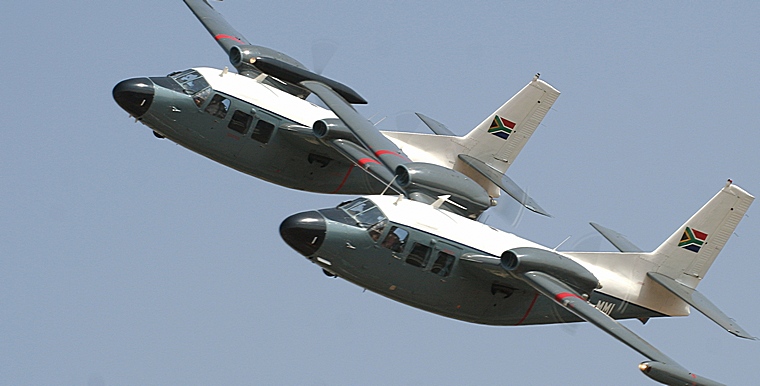 It was however a totally different never intended role that made the Albat a household name. It became one of the star attractions on the airshow circuit. Its distinctive sound and unusual shape and especially the breathtakingly close formation flying displays drew thousands to shows country wide.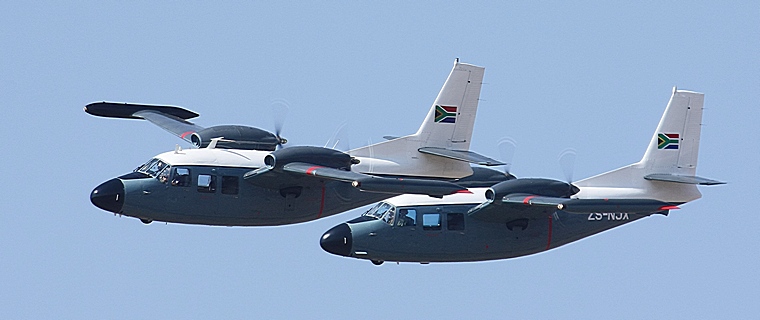 On 14 August 2011 tragedy struck when two Albats of the formation display team flying in formation from Tzaneen in South Africa crashed when they both flew into a cliff face near the summit of Mamotswiri Peak in dense mist. All thirteen on board the two aircraft including three of the display team pilots were killed.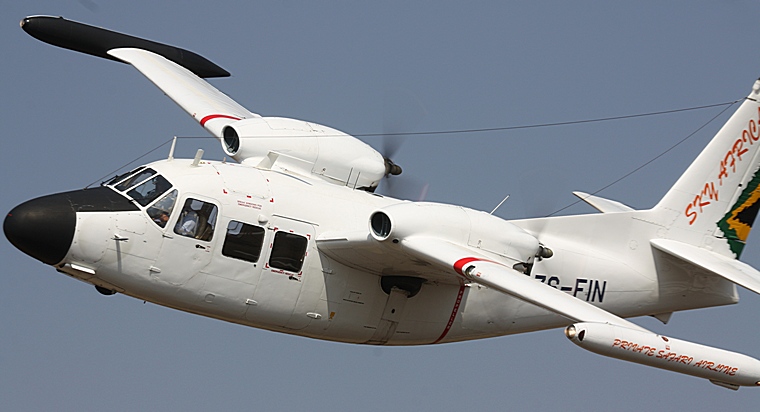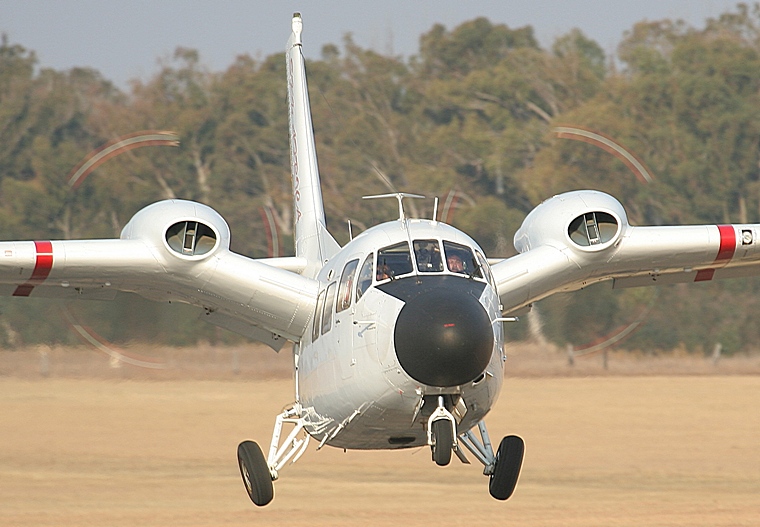 Although a fair number of Albats are still airworthy the type is now seldom seen at airshows and other events. The SAAF Museum operates an airworthy example and one can only hope that more will be preserved as part of our aviation heritage.