Saturday 3rd October on the Highveld dawned with excellent weather prospects, no rain forecasted and no wind, a real perfect day out for flying, especially for rally pilots. Teams started to arrive before 8 am, with the competition directors Rob Jonkers and Martin Meyer setting up the maps and route packs at the Harvard Cafť function room.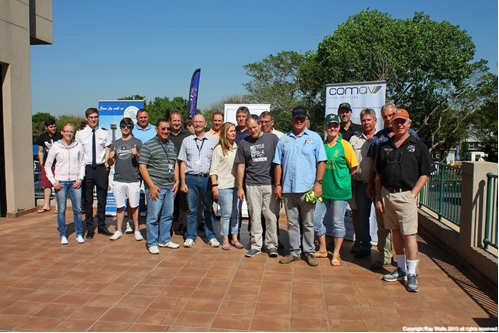 A total of 9 teams entered, 7 in the Fun class and 2 in the Open class, with 2 novice teams having entered for the first time. The Grand Central Rally is hosted as a yearly event by Superior Pilot Services, with the aim of promoting precision and sport flying to budding students as a skills building exercise.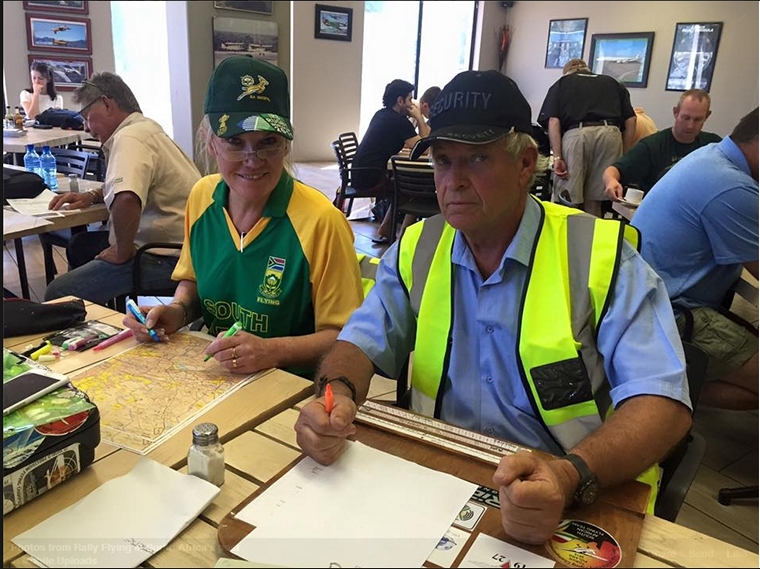 After the briefing, the teams set off with plotting the route, this one out north of the Magalies ridge into the Brits & Rustenburg general flying area with a scenic route back over the Hartbeespoort dam with a hard to find finish point with a road and small river crossing.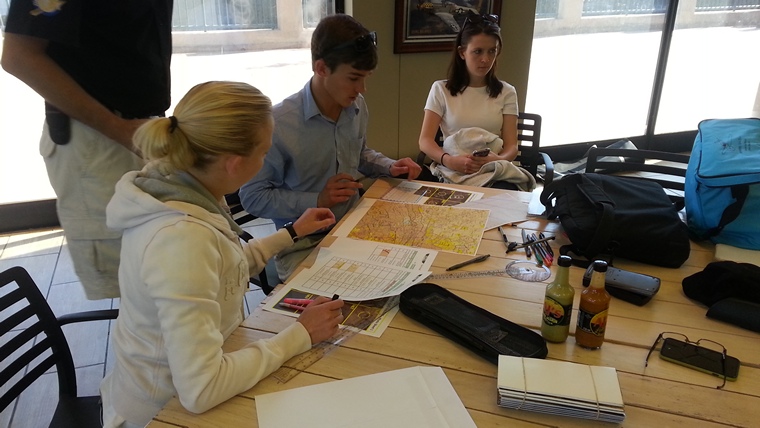 The first crews were off at after 10, at which point the wind started to pick up, getting worse as the day wore on, making following the route more challenging. All the teams made it back safely, with a few having wandered off track somewhat - to end off their flight with a spot landing attempt to land on a 1 metre wide line.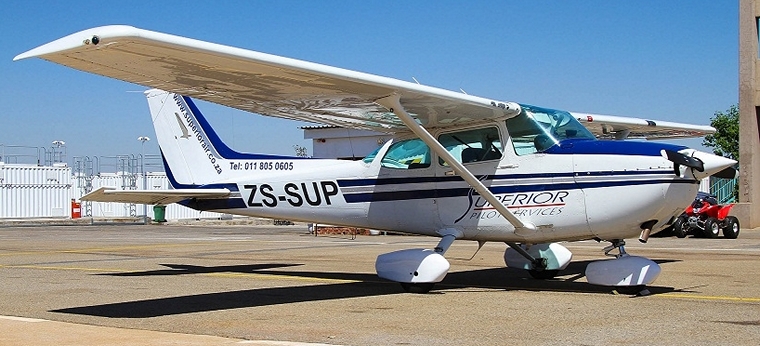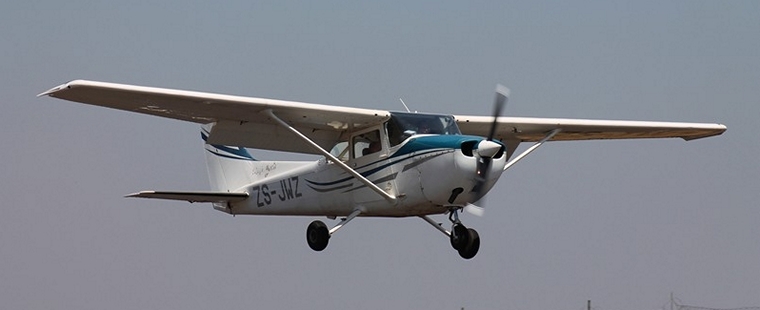 After downloading the GPS logger tracks, and comparing each other's results the teams could reflect on their achieved performance. The winning teams were Jonty Essor & Shaun Fryer who were 1st in the fun class flying a Foxbat, followed by novices Jonathan Smook & Janice Ray in 2nd place flying a Cessna 182, with Nick Christodoulou & Andre Kluyts in 3rd place flying a Cessna 150. The Landing competition was won by Mauritz du Plessis with a 2 m closest to the bingo line score.
There were two competitors in the Open Class, with Mary de Klerk & Thys vd Merwe posting an excellent score of only 61 penalties, followed by Frank & Cally Eckard. At the prize giving the first 3 places received sponsored prizes from Comav Risk Services, Airborne Insurance Brokers, and Superior Pilot Services.