The Experimental Aircraft Association has its roots in the United States where in 1953 a young officer in the Wisconsin Air National Guard who enjoyed building and designing airplanes Paul Poberezny and a number of friends and fellow aircraft builders got together to discuss the formation of an association that will look after the interest of the burgeoning home builders aircraft movement.
Eleven years later in 1964 Mike Spence a pilot, aircraft builder and the owner of Ultimate Aircraft Services had a similar idea. He envisaged an association similar to the EAA of the USA but that will be a section of the Aero Club of South Africa and will look after the interest of the amateur aircraft building and maintenance industry in South Africa.
The EAA of South Africa was formed and Chapter 322 was the first to be accredited to the EAA in the USA. The Chapter did not only survive but, especially in the last ten year under the chairmanship of Captain Karl Jensen, has grown in leaps and bounds and currently boast a paid up membership of almost 300.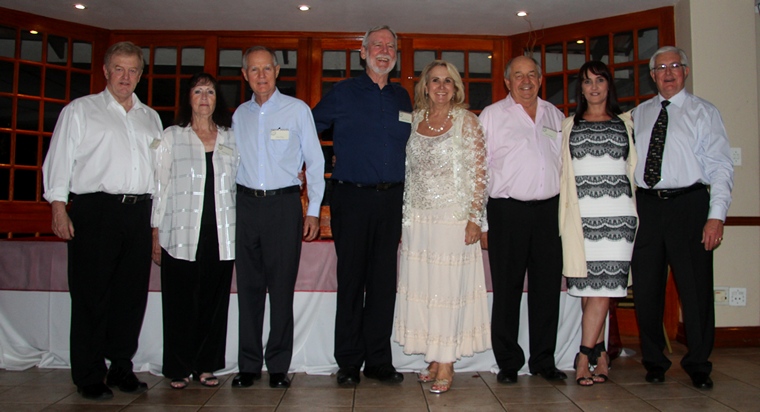 Chapter Committee Members and Dinner Organisers.
Left to Right: Mark Clulow, Trixie Heron, Clive King, Jeremy Woods, Irene Mocke, Karl Jensen , Marie Reddy and Mike Brown.


Once a year at its lavish annual dinner held at the Killarney Club the Chapter award those that had made a significant contribution to the chapter and this year was no exception. Doctor Mike Brown acted as Master of Ceremonies. When Captain Karl Jensen took the mike he thanked all involved in the EAA of South Africa. He especial thanked the spouses of members who put up with all the EAA stuff which might not be their bag throughout the year. Karl quoted Mariette Nicholson who said: "It's a flying thingÖ.we'll never understand it." Mariette is the wife of Richard Nicholson of the Nylstroom Flying Club and organiser of the hugely successful Tail Draggers Fly in.
Before handing over the certificates Karl said: "To all the EAA 322 members who are to receive certificates, you deserve them and they are awarded to our Chapter members who have made a significant contribution to our Chapter, to our continued freedom of the skies and to each member who has flown a new homebuilt aircraft for the first time in the past year. Everything function is carried out voluntarily in EAA, a fact that we can all be justifiably proud of. There has been plenty going on for those who participated. My experience has been that the more one is involved, the more there is to gain from being a member of EAA."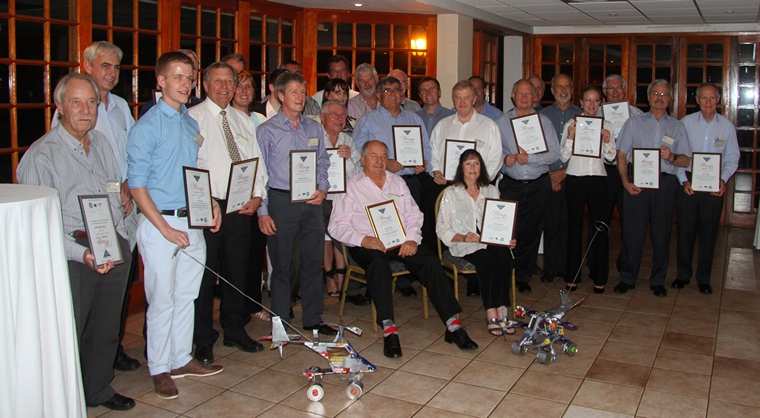 Wings Award Certificate Recipients


For more information on the EAA of South Africa and Chapter 322 go to www.eaa.org.za/Chapter_322>