THIS WEEK IN MIDWEEK UPDATE


Plan your weekend
Forthcoming events
Notice board
This week's specials
This week in aviation history
Worldwide incidents and accidents
Aviation News
Advertising rate card

28 - 29 October SADC Aviation Safety & Security conference at Gallagher Convention Centre Contact Obert Chakarisa e-mail: sassc2015@obcaviation.co.za Cell: 076 895 6868
31 October: Bethlehem Aero Club fly-in and hangar dance. Contact Izak Venter e-mail: izak@motsu.co.za or Francois Marais e-mail:
info@stanfra.co.za


31 October: Oudshoorn Fly in and Navigation Rally. Contact Johan 082 653 3463 or Heinrich 082 553 1107
31 October: Dundee Airshow.

6-9 November. Limpopo Flight School - Potties Vliegklub fly in. Breakfast and camping. For more information contact Nico Willemse 082 852 5961
4 November: EAA Chapter 322 meeting at Dickie Fritz Moth Hall. Edenvale. 18.30 for 19.00. Refreshments available. Go to http: www.eaa.org.za/Chapter_322
7 November: SAAF Museum flying training and open days. Contact Capt. Kobus Kapp 012 351 2342 or E-mail:
webmaster@saafmuseum.org
7 November: Aero Club of South Africa annual awards SAAF Museum Swartkops. Contact Sandra 011 082 1100 e-mail:
office@aeroclub.org.za

7-8 November: Fort Beaufort Fly-in. Camp at the airfield or stay in town. Contact Matthew 0836527576
13 - 15 November: The EAA of SA Sun 'n Fun Fly-in to Brits will include the following: Peter Hengst Memorial Breakfast Fly-in on 14 November, Neil Bowden Oshkosh Pilgrims Reunion, Mass Airplane Factory Sling Fly-in and SAPFA organised 'Poker Run'. Camping on the airfield, numerous B&B accommodation in town. Braai on Friday evening at the BFC Clubhouse, sit-down dinner on Saturday - come and experience bushveld hospitality and EAA camaraderie with the famous delicious catering of BFC. All aircraft and pilots welcome. Further info rsvp@eaa.org.za 083 259 7691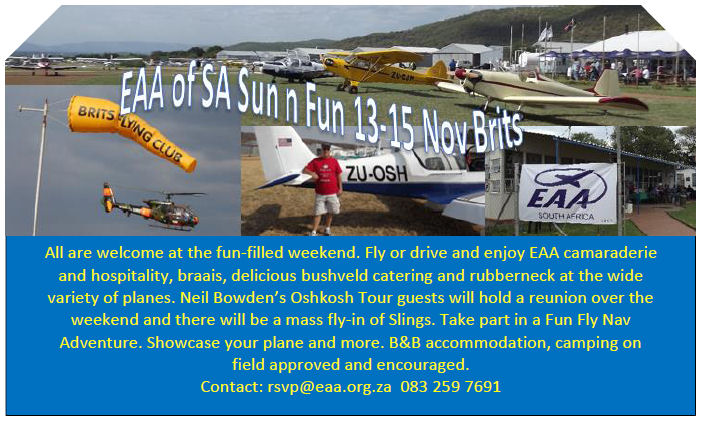 14 November: Panorama Fly in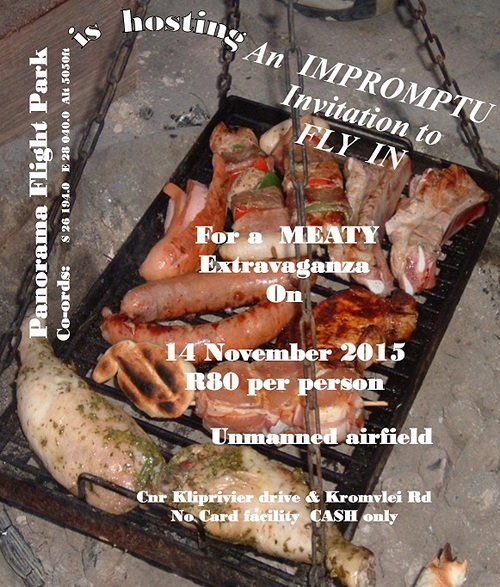 21 November: SAPFA Fun Rally Brits. "Peter Hengst Memorial Fun Rally Contact Jonty Esser jonty@aircraftoc.co.za for Rally information and entries and Trixiie Heron editor@afskies.co.za for EAA"
28 November: Sawgrass Airfest, Winspark.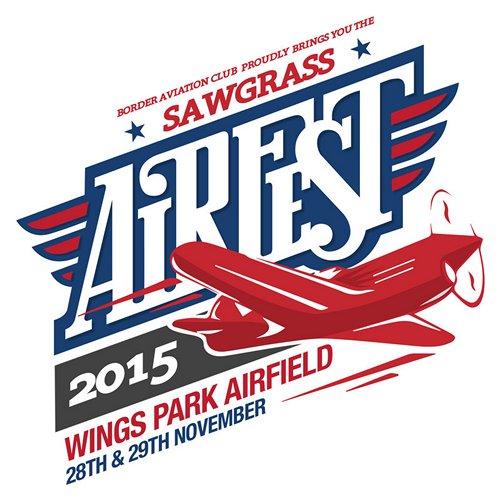 5 - 6 December: SAC ACE of Base - Baragwaneth airfield (Syferfontein) Contact Annie Boon chunge@mweb.co.za
5 December: SAAF Museum flying training and open days. Contact Capt. Kobus Kapp 012 351 2342 or E-mail: webmaster@saafmuseum.org
7 December: ICAD (International Civil Aviation Day) Contact Mark Swarts e-mail: SwartsM@caa.co.za Cell: 082 878 0875
30 December: Annual Open Day. St Francis Airpark (FACF)
4th & 5th March 2016: Uitenhage Wings and Wheels Fesitval Incorporating the Doug Davidson Memorial Airshow - Uitenhage Airfield, Eastern Cape. Stalls, Entertainment, Beer Garden, Plane and Stock Car race, Parades, Vintage and New Car exhibits, Bike Raffle and more…. Contact Lourens Kruger 082 320 2615.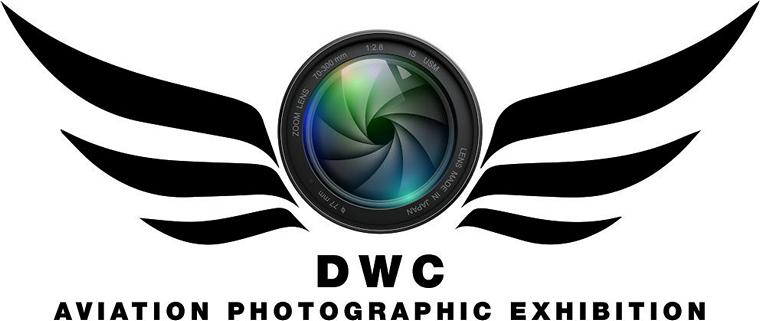 The Durban Wings Club invites you to the DWC Aviation Photographic Exhibition to be held on Friday 27 November 2015 commencing at 4 p.m with viewing of the work at the club premises at Virginia Airport. This exciting new event will have two elements, the first being a screen display of aviation photographs and the second will be an aviation photographic competition in three categories. The categories are : -
1) Ground to Air
2) Air to Air
3) Static / Artistic
There will be independent judges and the winners will be announced at 7 p.m.
This letter is sent to invite you to take part in, or attend, this unique event. Slots will be limited and participants will be selected on a first come first served basis. If you are keen to enter please respond to this mail as soon as possible to avoid disappointment. Entries will close on Monday 26 October at 6 p.m. This is to give time to plan and make the necessary arrangements.
The date to submit your and display shots (30 on a memory stick) and photographic prints (3 total - A3 size prints) will be confirmed once the participants have been finalised. The selected photographers will therefore have one photograph in each category in the competition. It should be noted that it is intended that this become an annual event. As such anyone unable to enter or attend this year will be able to apply for future exhibitions.
DWC will be sourcing prizes but anyone who wishes to contribute is of course welcome!
There will be prizes in each category and obviously it will mean exposure (pun intended) of your photographic talents.
If there are any queries or questions feel free to contact Brian at brian.spurr@gmail.com.


October 29 1918 - The Danish airline Det Danske Luftfartselskab, the oldest airline that still exists, is founded.
October 29 1901 - The Royal Aero Club of Great Britain is established.
October 30 1976 - Pan Am Flight 50, operated by the 747SP named Clipper New Horizons (N533 PA), lands back in San Francisco 54 hours 7 min 12 seconds after it left, thereby setting a new speed record for a round-the-world polar flight. Over 170 passengers paid $2222 (economy) to $3333 (first class) for the privilege of flying over the North and South Poles with musicians, a hair dresser and a Gucci fashion show on board. The flight also made stops in London, Cape Town and Auckland along the way
October 30 1961 - The Soviet Union detonates Tsar Bomba over an island in the Arctic Ocean. The 58 megaton bomb remains the largest manmade explosive ever detonated.
October 30 1908 - Henry Farman performs the first cross-country flight in Europe as well as the first flight between two towns.
October 31 2003 - British Airways' flagship and first Concorde, G-BOAC, makes its final flight, ferrying from London Heathrow to Manchester, where it sits on display.
October 31 1987 - British Airways accepts the airline's first women pilots.
October 31 1933 - Air France is founded.
3 November 1957 - The Russians launch Sputnik 2, an orbiter that delivered the first animal into a space; a female terrier named Laika. The 3-year-old dog was sent to determine if a living creature could withstand launch and weightlessness, but she ultimately died a few hours after launch due to overheating due to a thermal control issue. Regardless, she proved that oxygen-craving creatures could enter space, and Laika was considered a hero.
3 November 1949 - Charles Moore makes the first manned flight in a polyethylene balloon over Minneapolis, Minnesota.

South Africa, OR Tambo International Airport: The landing gear of a British Airways Boeing 737-400, operated by Comair Ltd. collapsed shortly after touching down at Johannesburg's O.R. Tambo International Airport on Monday. The flight landed normally but after about four seconds of braking the left landing gear collapsed and the aircraft settled on its left engine. No injuries were reported.
Ireland, Dublin: A 24-year-old Brazilian man has collapsed and died on board an Aer Lingus flight en-route to Lisbon after becoming frenetic and attacking an biting a fellow passenger. The flight was diverted to Cork where paramedics pronounced the man dead on arrival. Police also arrested a 44-year-old Portuguese woman traveling with the man after discovering 2 kilograms (5 pounds) of suspected amphetamine powder in her suitcase.
China, Siem Reap: Three Chinese air passengers were thrown off a flight in Cambodia after a scuffle broke out on board before the plane took off. The argument started after a man told a woman in front of him that her seat was tipped back too far. The pair began to quarrel after he inadvertently touched her hair. Friends and relatives then joined in. Efforts to calm them by flight attendants, their tourist guide and other passengers failed.
Canada, Toronto: A Bombardier Q400 of Porter Airlines was forced to make an emergency landing after smoke filled the aircraft. The aircraft is not fitted with oxygen masks and passengers were instructed to use the cloth material draping the headrests of their seats to breathe through. Drop down oxygen masks are only mandated for aircraft operating above 25,000 feet oxygen is mandated due to the time it takes for the aircraft to conduct an emergency descent to a safe altitude. This does not apply to the Q400 that operates below 25,000.

PSG AVIATION AND SRM JOIN FORCES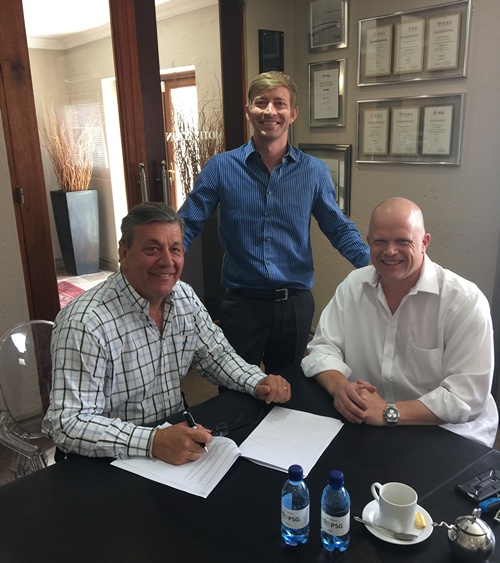 PSG Aviation and SRM will join forces on 1 November 2015, going forward under the PSG banner.
PSG Aviation is made up of a team of specialised aviation insurance brokers with more than 25 years combined experience in the insurance market. It forms part of PSG Konsult, a leading independent financial services group listed on the Johannesburg and Namibian Stock Exchanges, and serves a customer base of more than 300 aircraft owners. It also offers other short-term insurance alongside its aviation insurance offering.
SRM is an aviation insurance broker that is qualified and licensed to offer aircraft, aerodrome and personal accident insurance, as well as non-ownership and pilot excess insurance among others. The company also has placed business on all continents, utilising markets and suppliers in the USA, UK, India, China, Russia, Middle East, East Asia and Africa.
"As we join forces, we will continue to build on the outstanding and creative services and products that have been a hallmark of SRM," says Reon Wiese, Head of Marketing at PSG Aviation. "We will do so by maintaining the emphasis we place on building lasting client relationships."
On why the merger is taking place, Wiese comments that the feeling is that the market needs to consolidate and they wanted to be at the forefront of this.
Sean Raath, Director at SRM shares similar sentiments. "While our business is changing, we believe that these changes will only serve to better the experience our clients have when it comes to matters of aviation insurance."
SRM will remain involved in the aviation insurance market. However, its focus will shift to servicing brokers and insurers only. As PSG Aviation and SRM already have an established working relationship, both companies will ensure that all SRM clients experience a smooth transition over the next few months.
"We look forward to a long and happy partnership between our two businesses," Wiese concludes.
EUROFIGHTER WELCOMES THE AGREEMENT BETWEEN ITALY AND KUWAIT FOR THE SUPPLY OF 28 EUROFIGHTER TYPHOONS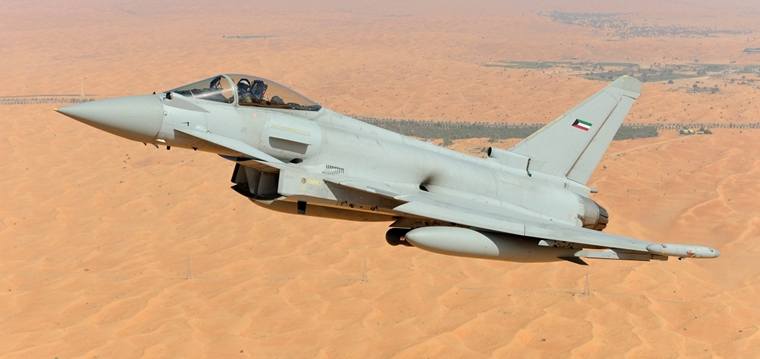 Photo © Eurofighter

The Eurofighter Consortium today welcomes the State of Kuwait as a new member of the Eurofighter community.
This new international success follows an order from the Sultanate of Oman for 12 aircraft in December 2012 and it is a further evidence of growing interest in the Eurofighter Typhoon across the globe and in the Gulf Region in particular with the Kingdom of Saudi Arabia and the Sultanate of Oman who have already ordered this combat aircraft.
On behalf of the consortium and its Eurofighter Partner Companies (EPC) the CEO of Eurofighter, Alberto Gutierrez, said: "This new agreement is the confirmation of the superiority of the Eurofighter over its competitors and will provide a great opportunity for further Eurofighter orders. We are delighted to welcome Kuwait as the newest member of our Eurofighter Typhoon family. The Eurofighter is already proven and trusted by six nations to perform in all operational environments."
With Kuwait, the Eurofighter Typhoon confirms its role as Europe's largest military collaborative programme with a total of 599 aircraft committed. It provides leading-edge technologies and strengthens Europe's defence industry in international competition. More than 100,000 jobs in 400 supplier companies are involved in this four-nation programme and deliver significant contributions.
Since entry into service of the first Eurofighter Typhoon at the end of 2003, 444 aircraft have been delivered to six nations: Germany, the United Kingdom, Italy, Spain, Austria and Saudi Arabia. In December 2012, Oman became the seventh customer and ordered a total of twelve aircraft. Eurofighter Typhoon is currently in service at 22 operational units and up to now, the whole fleet has completed more than 300,000 flying hours worldwide.
EMBRAER CELEBRATES 300TH PHENOM 300 DELIVERY



Photo © Embraer

Embraer Executives Jets celebrated the delivery of the 300th Phenom 300 business jet. The commemorative aircraft was accepted by an undisclosed US customer at Embraer's facility in Melbourne, Florida, on October 15. The Phenom 300 has been the most-delivered business jet in the world for two consecutive years (2013 and 2014).
The 300th delivery confirms the outstanding worldwide reception the Phenom 300 has received and is an eloquent testament to the aircraft, which has redefined the light-jet segment. Embraer's drive for customer satisfaction and the cutting-edge design and performance of its products continues to draw new operators and enhance customers' loyalty.
The aircraft is in operation in 28 countries and has accumulated over 250,000 flight hours. In six years of operation, the Phenom 300 fleet has reached a 57% market share in the light-jet category.
NORWEGIAN FINALIZE ORDER FOR 19 787-9 DREAMLINERS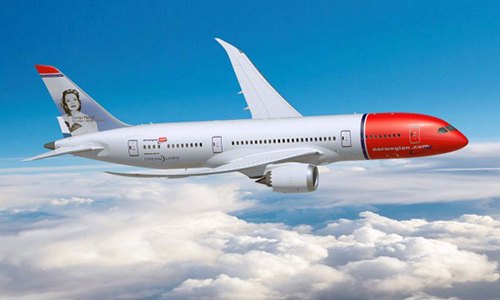 Photo © NorwegianBoeing and Norwegian have finalized an order for 19 787-9 Dreamliners valued at more than $5 billion at current list prices. The order also includes options for 10 more 787-9s, as the carrier looks to significantly grow its existing long-haul fleet into the next decade. It is the largest single order for 787-9s from a European airline.
Norwegian currently operates eight 787-8s and has previously ordered 11 787-9s through lease agreements. With today's order, the carrier, headquartered in Oslo, will expand its total 787 fleet to nearly 40 airplanes in the coming years.
"This order of 19 new Dreamliners is a major milestone and enables Norwegian to offer a wide range of new routes to consumers worldwide. The order is also essential to further strengthening the company in the global competition," said Bjørn Kjos, Norwegian's CEO. "After two years of operating low-cost long-haul flights, our load factors have averaged in the nineties, which proves the demand for affordable flights between Europe and the US and Europe and Asia. Future growth and competiveness in the long-haul market depends on the fuel-efficient, state-of-the art 787 Dreamliner. Not least, the Dreamliner offers the best passenger experience."
The 787-9 complements and extends the 787 family. With the fuselage stretched by 6 meters (20 feet) over the 787-8, the 787-9 can fly up to 20 percent more passengers and 23 percent more cargo farther yet with the same exceptional environmental performance - 20 percent less fuel use and 20 percent fewer emissions than the airplanes they replace.
"Norwegian has led the way in utilizing the exceptional performance of the 787 to develop a successful low-cost long-haul operation," said Todd Nelp, vice president of European Sales, Boeing Commercial Airplanes. "The addition of 787-9s to the Norwegian fleet will enable it to grow its route structure, while providing more range and capacity with outstanding passenger comfort."
ARJ21 AIRCRAFT FLIES INTO CAMPUS FOR THE FIRST TIME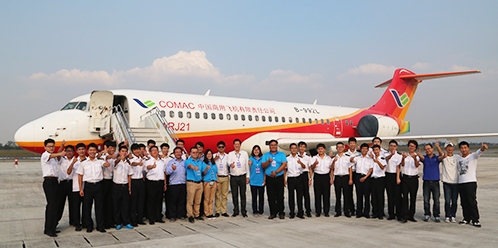 China's first domestically designed passenger jet will be delivered without U.S. certification, a potential dent to both the aircraft's international credibility and to joint safety efforts by Chinese and U.S. regulators.
The Comac ARJ-21 regional jet, which can seat up to 90 passengers, received the Civil Aviation Administration of China (CAAC) type certification last December and will be delivered to launch customer Chengdu Airlines shortly, two people familiar with the plane's program told Reuters.
The plane will fly without U.S. Federal Aviation Administration (FAA) certification despite a five-year effort to have the FAA endorse CAAC's certification procedures, the people said.
An FAA type certificate would have boosted the reputation of the airplane's developer Commercial Aircraft Corp of China (Comac) and cleared the way for the plane to be sold and operated globally - though expectations for foreign sales had been low. Without it, the aircraft can operate only in China and some Asian, African and South American countries that recognize the CAAC's certificate.
Chengdu Airlines, a low-cost carrier, is expected to fly the plane on commercial domestic operations in the first quarter of 2016. Comac has received nearly 350 orders for the ARJ-21, mainly from Chinese airlines and leasing firms.
FINMECCANICA-ALENIA AERMACCHI: NEW INTERNATIONAL ORDER FOR THE C-27J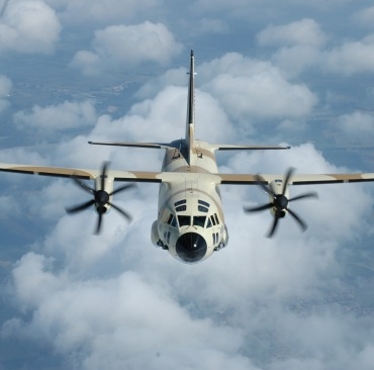 Photo © Alenia Finmeccanica-Alenia Aermacchi signed a new order for two C-27J tactical airlifters by an Air Force of the African continent. The contract also envisages a logistic support package.
The two aircraft will be delivered starting from 2017 and will be used for the transport of troops and materials and for homeland security and civil protection operating also on semi-prepared strips.
The C-27J has already proved its capability of operating under the most complex conditions for an airplane of its category during the many operating cycles in Afghanistan with three air forces (Lithuania, Italy and the United States) and in the Sub-Sahara with Chad.
After those of Morocco and Chad, this is the third order on the African continent confirming that the C-27J is the optimal choice for those air forces that have highly complex requirements and operate in harsh environments; given the aircraft's robustness, maneuverability on ground and in flight, load capacity and ability to operate on any type of surface, even with very high temperatures.
The C-27J has also been ordered by the Air Forces of Italy, Greece, Bulgaria, Lithuania, Romania, Morocco, U.S., Mexico, Australia, Chad, Peru and Slovak Republic, for a total of 82 aircraft to date. 67 C-27J have been delivered so far.
CHINA MINISTRY OF TRANSPORT ACCEPTS EIGHTH S-76D™ HELICOPTER FOR SEARCH AND RESCUE OPERATIONS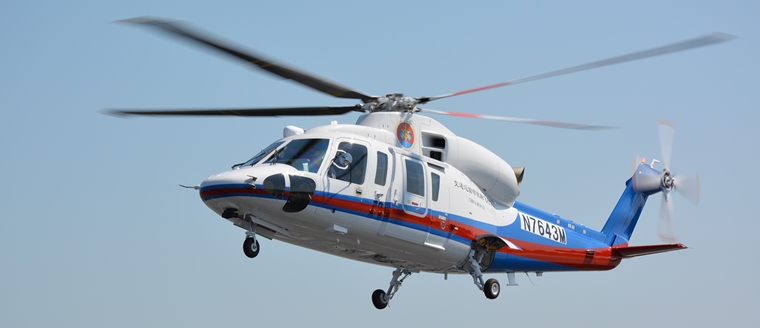 Photo © Sikorsky

The China Ministry of Transport (MOT) today accepted delivery of its final two S-76D™ helicopters in a ceremony at Sikorsky Aircraft's commercial helicopter centre. The MOT's helicopter fleet, which is the foundation of China's airborne search and rescue (SAR) maritime operations, now totals 16 S-76® helicopters, eight of which are S-76D aircraft. Sikorsky Aircraft Corp. is a subsidiary of United Technologies Corp. (NYSE:UTX).
In December 2012, the China MOT purchased four S-76D SAR helicopters, and then in July 2013 contracted for four additional aircraft of the same model. The latest SAR contract is the fifth that China's MOT has awarded to Sikorsky for the S-76 series of helicopters since 2000.
"We have had a long legacy of success with our S-76 aircraft, resulting in hundreds of lives being saved since 2001," said Mr. Wang Zhenliang, Director General, China Rescue & Salvage Bureau, Ministry of Transport. "These two S-76D helicopter deliveries mark another significant milestone in our program, providing us with the latest technology and enhancing our capabilities for our search and rescue missions."
"The search and rescue missions performed by the China MOT fulfill Sikorsky founder Igor Sikorsky's vision for the helicopter as an instrument for saving lives. We are proud to support the work of the China MOT and its aircrews in using our aircraft to save the lives of so many people," said Shane Eddy, President, Sikorsky Commercial Systems and Services.
Since January 2014, Sikorsky has completed S-76D helicopter deliveries into all mission segments including offshore oil, VIP and air medical transportation, in addition to search and rescue. Sikorsky has delivered more than 800 S-76 helicopters to customers globally since 1979, contributing daily to a growing number of more than 6.7 million flight hours.
The new generation S-76D helicopter, through its application of modern technologies, is designed to provide a substantial increase in performance, power and value. The S-76D helicopter's baseline equipment includes powerful and efficient Pratt & Whitney Canada PW210S engines; an advanced THALES TopDeck® integrated avionics system and four-axis autopilot; Health and Usage Monitoring System (HUMS) incorporated into fleet monitoring and analysis; active vibration control; and all-composite, flaw-tolerant main rotor blades.