THIS WEEK IN MIDWEEK UPDATE


Plan your weekend
Forthcoming events
Notice board
This week's specials
This week in aviation history
Worldwide incidents and accidents
Aviation News
Advertising rate card
4 November: EAA Chapter 322 meeting at Dickie Fritz Moth Hall. Edenvale. 18.30 for 19.00. Refreshments available. Go to http:
www.eaa.org.za/Chapter_322

6-9 November. Limpopo Flight School - Potties Vliegklub fly in. Breakfast and camping. For more information contact Nico Willemse 082 852 5961
7 November: SAAF Museum flying training and open days. Contact Capt. Kobus Kapp 012 351 2342 or E-mail: webmaster@saafmuseum.org
7 November: Aero Club of South Africa annual awards SAAF Museum Swartkops. Contact Sandra 011 082 1100 e-mail: office@aeroclub.org.za
7-8 November: Fort Beaufort Fly-in. Camp at the airfield or stay in town. Contact Matthew 0836527576

13 - 15 November: The EAA of SA Sun 'n Fun Fly-in to Brits will include the following: Peter Hengst Memorial Breakfast Fly-in on 14 November, Neil Bowden Oshkosh Pilgrims Reunion, Mass Airplane Factory Sling Fly-in and SAPFA organised 'Poker Run'. Camping on the airfield, numerous B&B accommodation in town. Braai on Friday evening at the BFC Clubhouse, sit-down dinner on Saturday - come and experience bushveld hospitality and EAA camaraderie with the famous delicious catering of BFC. All aircraft and pilots welcome. Further info rsvp@eaa.org.za 083 259 7691
14 November: Panorama Fly in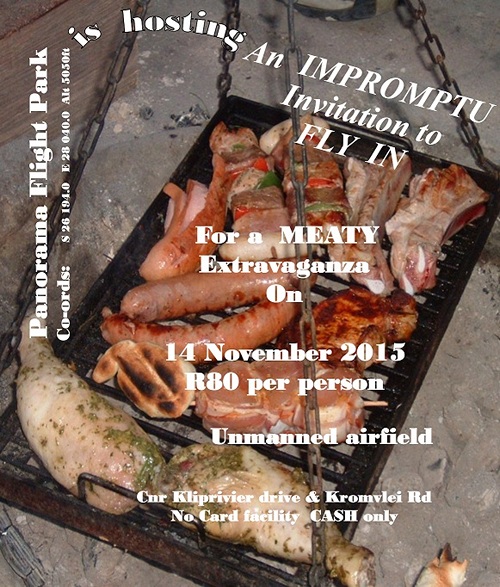 21 November: SAPFA Fun Rally Brits. "Peter Hengst Memorial Fun Rally Contact Jonty Esser jonty@aircraftoc.co.za for Rally information and entries and Trixiie Heron editor@afskies.co.za for EAA"
28 November: Sawgrass Airfest, Winspark.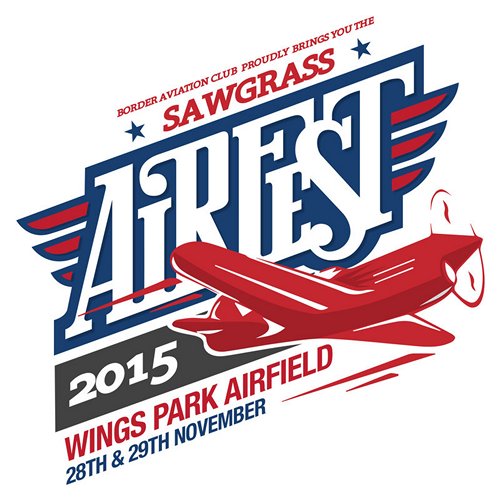 28 November: SSSA TMG Fly in Brits: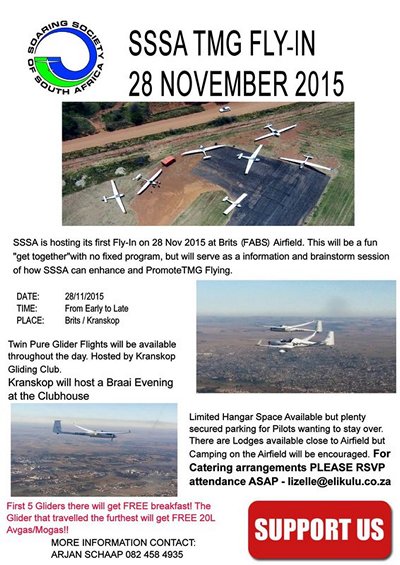 5 - 6 December: SAC ACE of Base - Baragwaneth airfield (Syferfontein) Contact Annie Boon chunge@mweb.co.za
5 December: SAAF Museum flying training and open days. Contact Capt. Kobus Kapp 012 351 2342 or E-mail: webmaster@saafmuseum.org
7 December: ICAD (International Civil Aviation Day) Contact Mark Swarts e-mail: SwartsM@caa.co.za Cell: 082 878 0875
30 December: Annual Open Day. St Francis Airpark (FACF)
4th & 5th March 2016: Uitenhage Wings and Wheels Fesitval Incorporating the Doug Davidson Memorial Airshow - Uitenhage Airfield, Eastern Cape. Stalls, Entertainment, Beer Garden, Plane and Stock Car race, Parades, Vintage and New Car exhibits, Bike Raffle and moreÖ. Contact Lourens Kruger 082 320 2615.


4 November 1909 - John Moore-Brabazon makes the first live cargo flight by airplane when he puts a small pig in a waste-paper basket tied to a wing-strut of his airplane.
5 November 1938 - Non-stop flight by a pair of Vickers Wellesleys from Egypt to Darwin, Australia. This sets a new world distance record of 7,158 miles (11,520 km).
8 November 1942 - Pilots equipped with anti-G suits carried out combat operations for the first time in history. They were members of 807 Squadron Fleet Air Arm, wearing the Canadian designed Franks suit. They flew Supermarine Seafires over Oran, Algeria.
9 November 1967 - Launch of the Apollo 4 mission, an unmanned Saturn V, the largest launch vehicle ever to fly successfully.
9 November 1961 - USAF Major Robert M White takes the X-15 to a height of 30,970 m.
9 November 1904 - Wilbur Wright flies the Wright Flyer II a distance of 3 miles (5 km) near Dayton, Ohio.
10 November 2005 - The Boeing 777-200LR Worldliner establishes a new world record for nonstop distance by a commercial airplane, flying 11,664 nautical miles in 22 hours and 42 min from Hong Kong to London.
10 November 2003 - The final flight of British Airways Concorde G-BOAD is flown from London Heathrow (LHR) to New York's JFK, to deliver the aircraft to the Intrepid Sea-Air-Space Museum. It was JFK's very last Concorde movement.
10 November 1988 - The US Air Force publicly unveils the F-117 Nighthawk
10 November 1982 - First flight of the Mil Mi-28

USA, San Diego: An American Airlines plane was hit by a green laser on approach to San Diego and one of the pilots was transported to a hospital. It was not disclosed whether the person transported was the pilot or co-pilot on Flight 553, which was inbound from Phoenix. The plane landed without incident. It was the second such incident reported locally in a month.
Denmark: A Danish air force F-16 fighter jet on a training flight crashed in the North Sea off western Denmark after the pilot had reported technical troubles. The pilot ejected safely under "controlled circumstances" and was picked up at sea by a helicopter.
USA, Oklahoma: Prison officials at the Oklahoma State Penitentiary are investigating after a drone was found crashed on the prison grounds. A package connected to the drone with fishing wire contained 5 ounces of marijuana, two hacksaw blades, a cellphone and accessories, cigarettes, cigars, glue, methamphetamines and heroin.
Somalia, Omar Bere: A cargo airplane with around 10 on board crash landed in the Omar Bere area, some 45 kilometres (30 miles) south of the capital Mogadishu Somalia in territory controlled by the Islamist Shabaab insurgents.
Italy, Santhia: An AgustaWestland AW609 tiltrotor prototype crashed in Italy outside Santhia in Vercelli province while on a routine test flight, killing both crewmembers. Unconfirmed Italian press reports indicate that one of the engines was on fire before the crash. The destroyed aircraft, Prototype 2, had been flying since 2006. Prototype 2 set a speed record on a trip of 627 nm from the UK to Italy, covering the distance in two hours 18 minutes.

SUKHOI HANDED OVER SU-34 FRONTLINE BOMBERS TO THE MINISTRY OF DEFENCE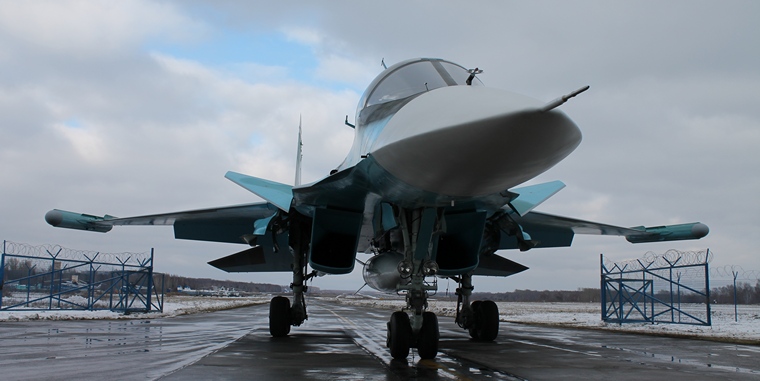 Photos © Sukhoi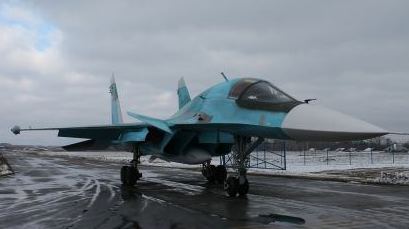 The Sukhoi Company handed over another batch of Su-34 frontline bombers to the Russian Air and Space Forces according to the 2015 State Defence Order. The aircraft took off from the V.P.Chkalov Novosibirsk Aircraft Plant's airfield and headed to the place of their deployment.
At the present time the aircraft plant operates with maximum efficiency. The State Contract with the Ministry of Defence of the Russian Federation for supplies of the Su-34s to the Russian Air and Space Forces up to the year 2020 guarantees a stable work load of the Sukhoi Company for the coming years and identifies long-term development prospects. Currently, Su-34s operate successfully in the military and demonstrate high performance.
ICELANDIC FLIGHT ACADEMY EXPANDS ITS TECNAM FLEET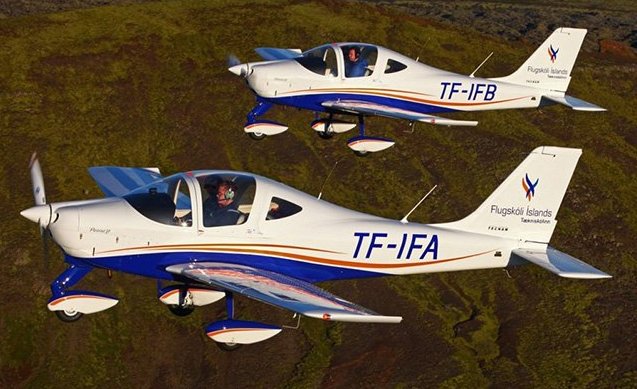 Photo © Tecnam

Tecnam announced that Reykjavik based Icelandic Flight Academy (IFA) was significantly expanding its fight training fleet with the addition of a further two Tecnam P2002JF's this month. The Icelandic Flight Academy will now operate 14 aeroplanes of which 5 are Tecnam P2002JF's.
IFA was founded in 1989 and is the largest flight training organization (ATO) in Iceland. It offers a wide selection of flight training courses, all in accordance with European standards (EASA), ranging from private pilot level up to airline flight crew recurrent training.
The Icelandic Flight Academy is proving to be a very popular choice with aspiring commercial airline pilots. Iceland offers an exciting and demanding environment for flight training. The skies over Iceland offer the possibility for training at international and domestic airports with both controlled and uncontrolled airspaces. This combined with magnificent scenery of mountains, lakes, glaciers and coastal areas provides students with a great flying experience.
IFA are adding these new Tecnam aircraft to their fleets in response to steadily rising student numbers. Currently 30 students are undertaking flight training every month, with recent graduates have been placed at a number of major airlines including SAS, WoW, Icelandair and EasyJet.
"Flight Training Organisations around the world are choosing Tecnam's wide range of superlative aircraft to expand and modernise their fleets."
"FTO's have been delighted with the reliability, efficiency and ease of maintenance that Tecnam aircraft afford. Tecnam aircraft are bringing FTO's basic and advance flight training offerings to an entirely new level of quality, helping their students develop the skills they need in a modern cockpit environment." Paolo Pascale, Tecnam's Managing Director said.
The Tecnam P2002JF is one of World's most popular single engine aeroplanes and is firmly established as the single engine aeroplane of choice by so many Flight Training Organisations.
The Tecnam P2002JF is a two seat low wing aeroplane that offers superlative performance. Tecnam's history of innovative design and Italian styling, coupled with its partnership with Rotax engines has resulted in aeroplanes of unbeatable value making them the fastest selling EASA CS-VLA certified aeroplanes in the sky.
XTI AIRCRAFT COMPANY REACHES $10 MILLION IN EXPRESSED GLOBAL INTEREST THROUGH AVIATION'S FIRST EQUITY CROWDFUNDING CAMPAIGN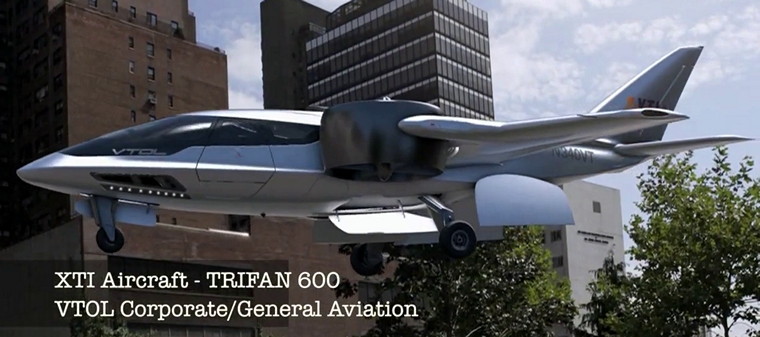 Photos © XTI Aircraft

Equity crowd funders from around the world have reserved shares for more than $10 million to support development of the TriFan 600.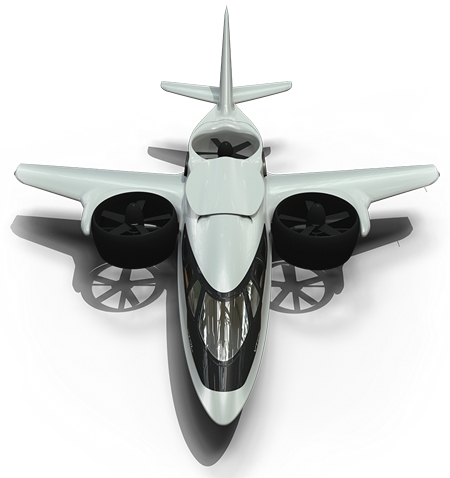 The TriFan 600 will be the world's first commercially certified vertical take-off airplane. It will have the speed, range and comfort of a business jet and will take off and land likes a helicopter. In development for two-and-a-half years, the six-seat aircraft will provide true door-to-door travel.
"The public response has been tremendous so far," said XTI Vice Chairman Jeff Pino. "We will file with the SEC in the next few months and, once approved, will allow participants to turn expressions of interest into share purchases."
XTI has been assessing public interest since August 25, 2015, under the terms of Regulation A, or Reg A+, of the JOBS Act. XTI is also raising funds through venture capital, private equity and accredited investors while finalizing diligence on its technical solution and continuing discussions with vendors that will lead to building a prototype.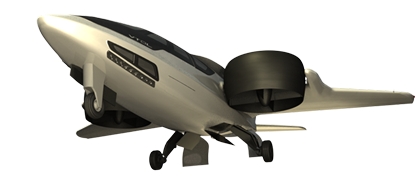 XTI is backed by highly accomplished aviation leaders, including Founder and Chairman David Brody, Pino, the former president and chief executive of Sikorsky Aircraft Corp., Charlie Johnson, the former president of Cessna Aircraft Company, and other accomplished industry veterans.
XTI Aircraft Company is a privately owned aviation business based in Denver. XTI is guided by a leadership team with decades of experience, a deep well of expertise, and success bringing new aircraft to market. XTI is founded on a culture of customer-focused problem solving to meet the evolving needs of modern travellers.
RUSSIAN HELICOPTERS SHOWCASES LATEST HELICOPTERS AT FIHAV-2015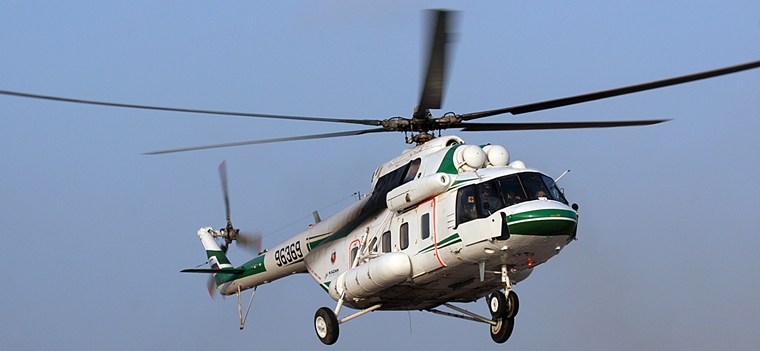 Photo © Russian Helicopters

Russian Helicopters (part of State Corporation Rostec) is taking part in Havana International Fair (FIHAV-2015), where it will showcase its helicopter range - both current commercial models that operators from diverse countries are already familiar with and upcoming commercial helicopters. FIHAV-2015 will be held in Havana, Cuba, from 2-7 November 2015
Visitors and participants in FIHAV-2015 will have the chance to learn more about Russian Helicopters' legendary Mi-8/17 series helicopters, which are operated in Cuba, and are known as being reliable, resilient, and easy to maintain. The modernised Mi-17 carries out flights over the sea for Cuba's oil-and-gas sector companies. Russian Helicopters will also showcase its latest models - the medium multirole Mi-38, which is ideally suited to operators across Latin America and the Caribbean.
The Mi-38 can be used to transport cargo and passengers, VIPs, and as a search and rescue helicopter and flying hospital. It can also be used to support offshore operations. Today, this model is in the final stages of certification. Russian Helicopters' Kazan Helicopters has produced the fuselage for the first series produced Mi-38. The Mi-38 boasts modern, robustly designed helicopter systems, superior capabilities to other helicopters in its class in terms of passenger and cargo capacity, and improved flight capabilities.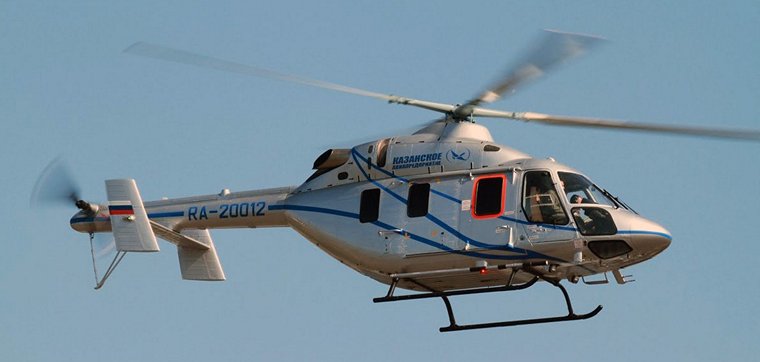 The light multirole Ansat, developed and produced by Kazan Helicopters will also be showcased at the Russian Helicopters stand. This reliable and easy-to-use helicopter is designed to operate in various different climates and does not need to be stored in a hangar. The Ansat has a metal fuselage, composite materials in non-load bearing elements, and fibreglass blades. The hingeless main rotor delivers heightened manoeuvrability and significantly reduces operating costs. It can be used to transport cargo and passengers, in patrols, search and rescue and medevac operations. Exhibition visitors will also be able to view the medical variant.
The 33rd Havana International Fair FIHAV-2015 will be held at the Expocuba exhibition space, and is supported by the Ministry of Foreign Trade, the Ministry of International Investment and Cooperation, and the Cuban Chamber of Commerce. FIHAV is one of the most significant regional trade shows in Latin America, which showcases the latest technological achievements from numerous countries.
DAHER AND THE TBM OWNERS AND PILOTS ASSOCIATION (TBMOPA) TODAY ANNOUNCED A RECORD ATTENDANCE AT ITS LATEST ANNUAL GATHERING, WITH A TOTAL OF 104 TBMS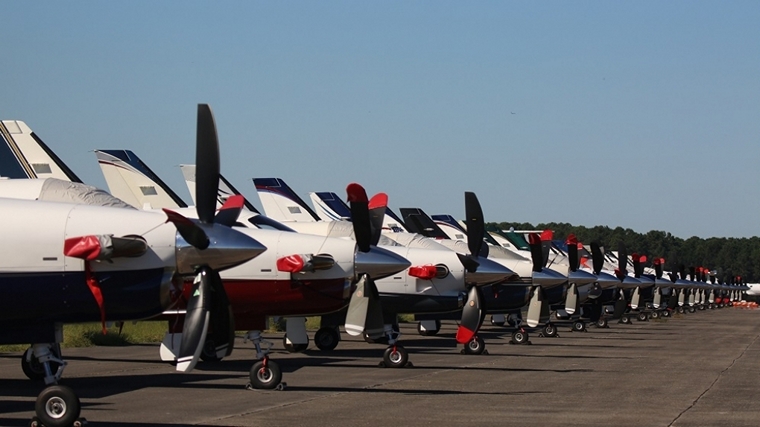 Photos © Daher

Daher and the TBM Owners and Pilots Association (TBMOPA) today announced a record attendance at its latest annual gathering, with a total of 104 TBMs - including 20 brand-new TBM 900s, as well as the predecessor TBM 850s and TBM 700s - arriving at Charleston Executive Airport (KJZI) in the U.S. state of South Carolina.
The 2015 TBMOPA Convention was held October 7-11 in Charleston, a city famous for its southern atmosphere and its historic landmarks, such as Fort Sumter (where the first shots of the U.S. Civil War were fired) and the decommissioned U.S. Navy aircraft carrier Yorktown, which is a museum ship. South Carolina also boasts a large and fast-growing aerospace industry, including a Boeing final assembly and delivery facility for the 787 Dreamliner, and the company's Advanced Manufacturing Research Center - both located in the North Charleston area.
TBMOPA's meeting of its worldwide membership included three days of dynamic learning sessions customized for the TBM aircraft family, featuring presentations by industry leaders and Daher as the aircraft manufacturer, as well as TBM system vendors such as Pratt & Whitney Canada.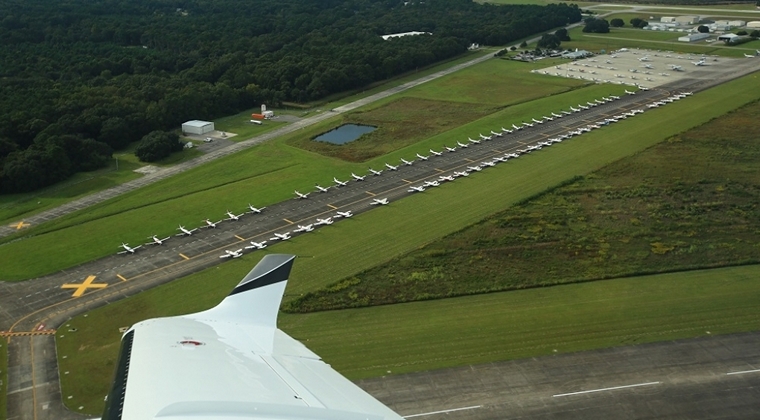 While the program always includes presentations specific to the TBM very fast turboprop product line, there always are topics that cover more general areas - such as airmanship and safety. This year topics included ADS-B, training, information on TBMOPA Foundation's scenario based training initiative, a Pratt & Whitney engine update and a safety review, among many others.
Attracting almost a quarter of the entire North American TBM fleet, the TBMOPA annual convention remains the largest fly-in convention dedicated to a single-engine turbine aircraft or small private jet - registering an increase in attendance of four percent from last year.
"Year after year, the TBM gathering continues to improve in quality as well as numbers of attendees, and we are proud to bring our support to this high-level flying community," commented Nicolas Chabbert, Senior Vice President of the Daher Airplane Business Unit. "This 12th TBMOPA Convention maintained the event's ascension under the direction of Chairman Frank McKee, with its organization remarkably managed by Bill Alberts and Andrew Knott."
Among the 2015 gathering's highlights was the presence of two French Army TBM 700 pilots who flew one of the service's aircraft from their Rennes, France base - marking the 20th anniversary of this cornerstone TBM version's service entry in their unit. In addition, these pilots, Capt. Dupont and Captain Michiels, performed an aerial demonstration with their TBM 700 as an introduction to the TBMOPA's gala dinner, held on the deck of the aircraft carrier Yorktown.
BOEING, GARUDA INDONESIA CELEBRATES 777 DELIVERY WITH SPECIAL LIVERY



Photo © Boeing

Boeing [NYSE: BA] BA) delivered a 777-300ER (Extended Range) to Garuda Indonesia in a special SkyTeam livery. The 777-300ER continues to play an important role in Garuda's network expansion strategy.
"We continue to grow our network with the SkyTeam alliance and the 777-300ER's efficiency and economics allow us to stay competitive and with an interior that our passengers love. We're proud to see our latest 777-300ER in the SkyTeam livery," said Arif Wibowo, President and CEO, Garuda Indonesia.
Garuda Indonesia became the 20th member to join the SkyTeam Alliance in August 2014, providing access to an extensive global network with more than 16,320 daily flights to 1,052 destinations in 177 countries. The Indonesian flag carrier currently operates more than 90 Boeing airplanes, including Next-Generation 737s, 777-300ERs and 747-400s.
"For almost 40 years, Boeing and Garuda have partnered to bring the world an exceptional flying experience and this new livery demonstrates Garuda's growing role in global aviation," said Dinesh Keskar, senior vice president, Asia Pacific and India Sales, Boeing Commercial Airplanes. "The 777-300ER, and our entire family of airplanes, provides Garuda with the flexibility, range and superior economics they need to continue to expand. We look forward to building on our partnership in coming years with the 737 MAX and 787 Dreamliner."
The 777-300ER is one of the most fuel and cost-efficient airplanes in its class as well as the most reliable twin-aisle aircraft in the world. It also has the highest cargo capability of any passenger airplane in service. The 777-300ER will receive further improvements in 2016 designed to reduce fuel use by 2 percent.
Presenting a new level of service excellence in air travel, Garuda Indonesia, the national airline of Indonesia, seamlessly connects more than 75 destinations worldwide to not only one of the largest economies in Southeast Asia, but also an array of exotic locations in the beautiful archipelago of Indonesia all at once.
With close to 600 daily flights and a fleet of 174 aircraft with the average age of which is less than five years old, Garuda Indonesia proudly serves its passengers with the award-winning "Garuda Indonesia Experience" service, which highlights Indonesia's warm hospitality and rich diverse culture.