The South African Air Force Museum hosted the last of its monthly Flying Training days for 2015 on Saturday 5 December. The object of the fly days, to which the public is welcome and entrance is free, is to keep the museums volunteer pilot's current on the different types that forms part of the Museum's large collection of airworthy aircraft.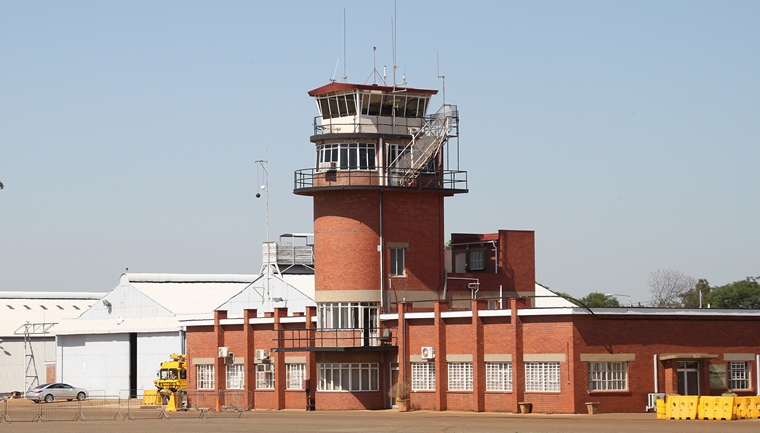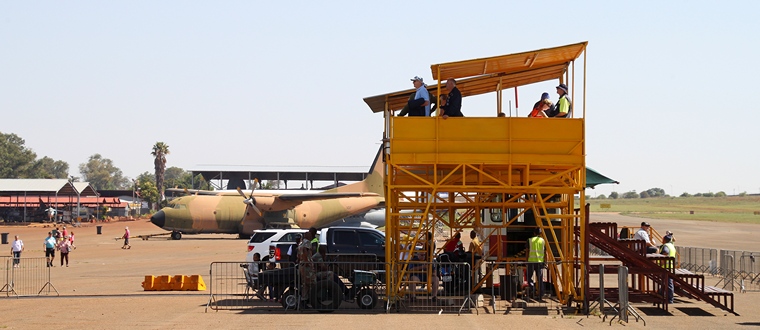 The Museum currently operates two Alouette II's, two Alouette III's and a Puma helicopters.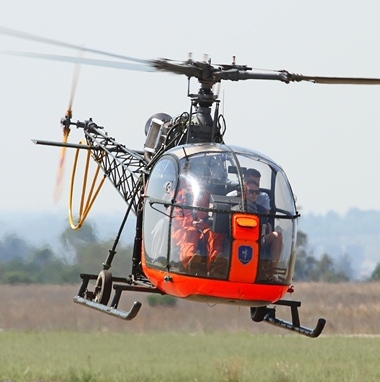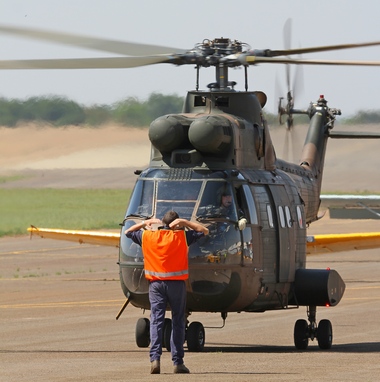 Alouette II & Puma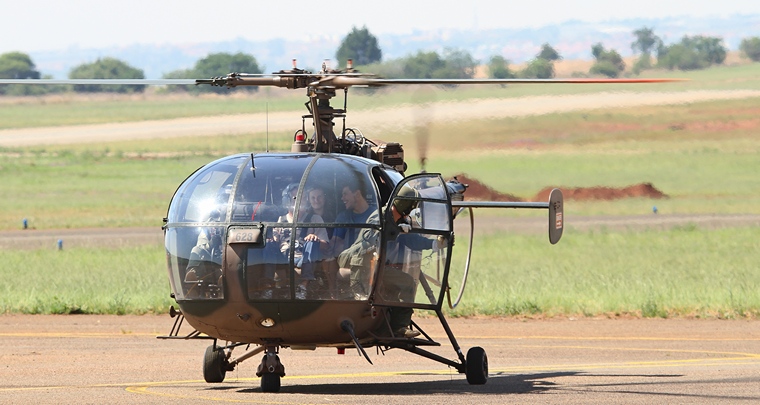 Alouette III'

The large compliment of fixed aircraft comprises of the "one of a kind" Patchen Explorer, two Denel/Atlas Bosboks, Denel/Atlas Kudu, de Havilland Vampire T55, Piaggio P.166 Albatros and six North American T6 Harvard's, Cessna 185 and a Douglas DC3. The DC3 is currently not airworthy and the Vampire did not fly on Saturday. The number and type of aircraft flown depends on serviceability and on most fly days members of the Defence Force Parachutist also display their skills.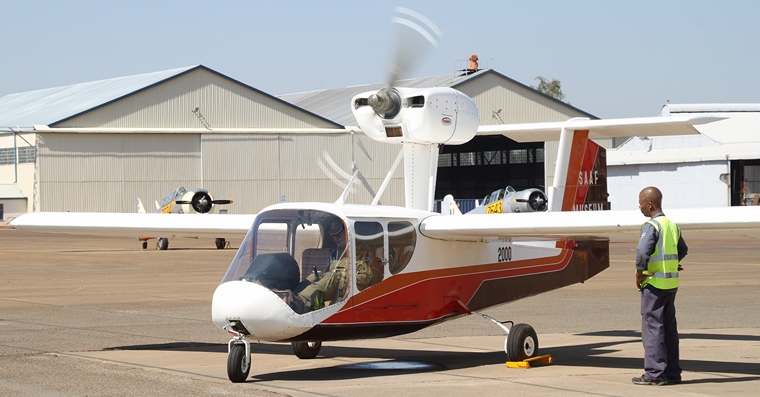 Patchen Explorer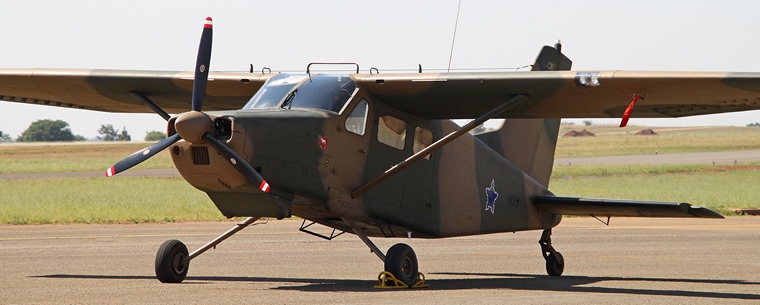 Kudu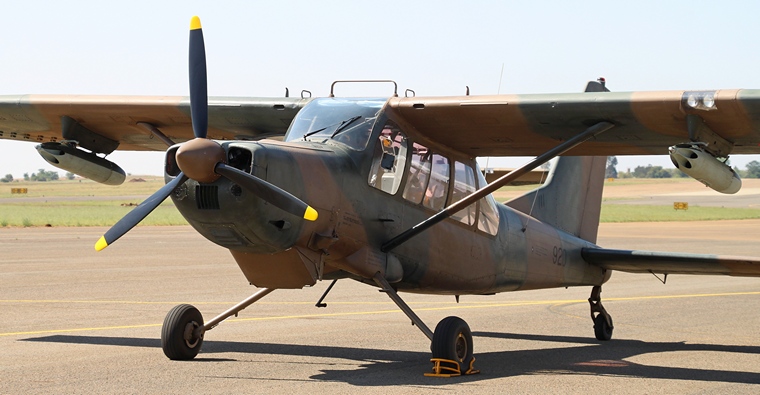 Bosbok

Piaggio P.166 Albatros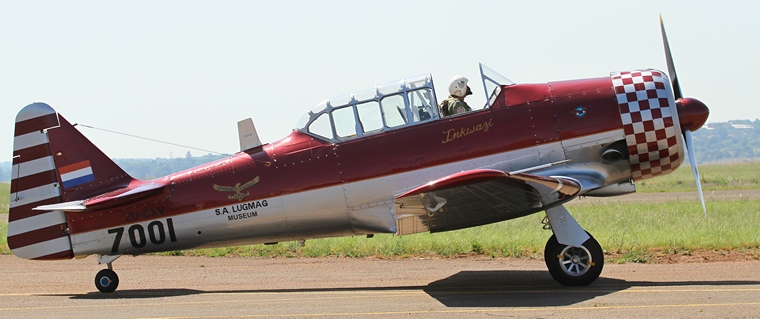 North American T6 Harvard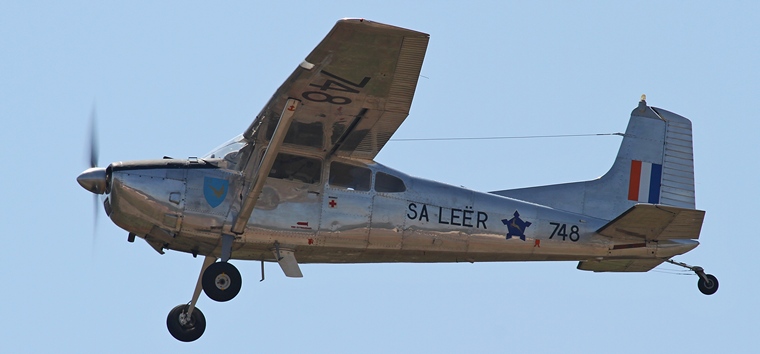 Cessna 185

Besides the flying fleet the museum houses an extensive collection of aircraft that are on static display on the apron as well as in the hangars. The museum hall is a must visit as more aircraft are displayed inside as well as a large collection of aviation art, aircraft engines, uniforms and more. Visitors can also relax in the Windsock Cafť for refreshments and light lunch.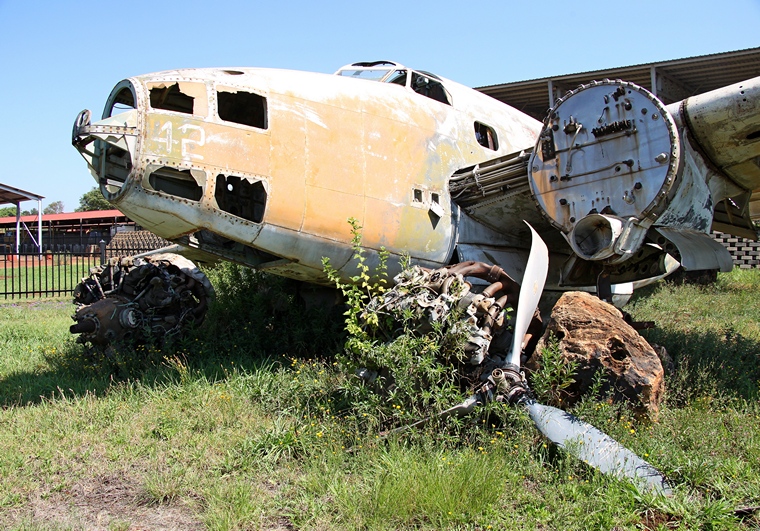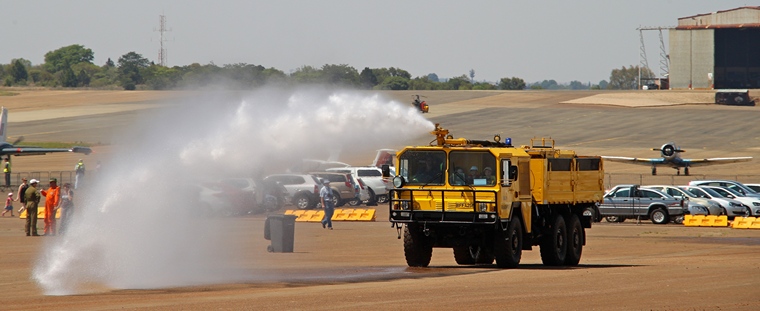 The SAAF Museum also use the flying days as a method of thanking members of the public, that have been of assistance to them, by treating them to a flip in one of the Museum's aircraft.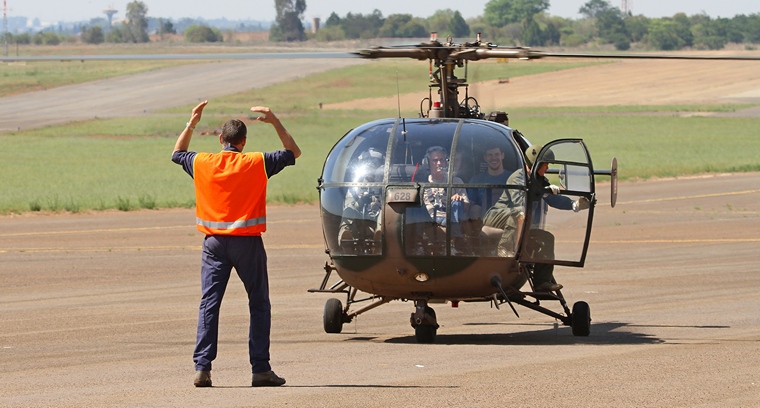 The SAAF Museum Historic Flight or 200 Squadron, as it is also known has the largest and most diverse selection of aircraft operated by any unit in the SAAF. Considering they manage this with a very small dedicated staff compliment and on a very limited budget shows the absolute commitment to the preservation of the SAAF heritage.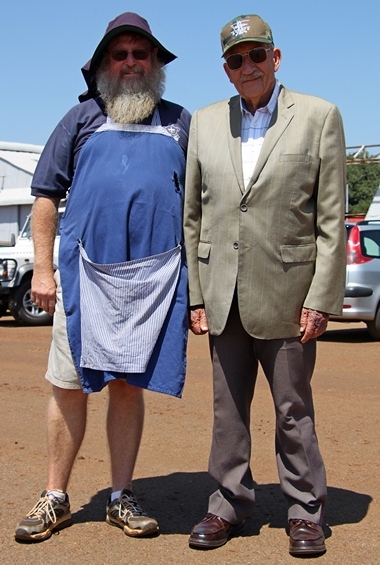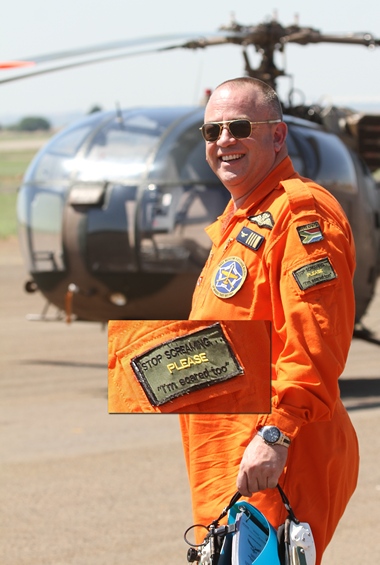 Phil Scanlon of The Friends of the Museum with General Earp and Dave Keijer one of the museum pilots

The Museum that has a small core staff of dedicated individuals has with the assistance of the Friends of the Museum, various other organisations, sponsors and individuals grown from strength to strength and on 14 May will again be holding its award winning airshow.