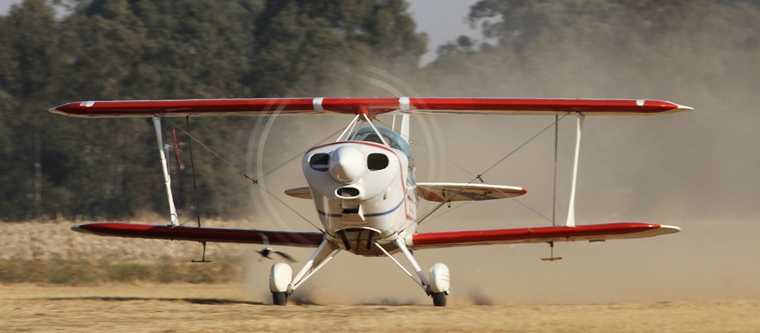 Ivan and I were up early to get to Petit airfield for our flight in the Pitts Special to Klerksdorp where Ivan was to compete in the aerobatics. It was a perfect day for flying and we arrived in Klerksdorp at about 7 o'clock, meeting up with some of the competitors that arrived before us. While waiting for the rest of the competitors to join us we enjoyed a big healthy breakfast and talking to friends.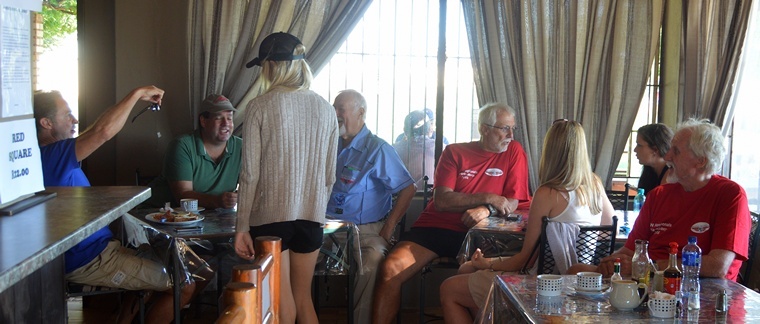 It was my first time at an aerobatic competition and I was excited but also eager to find out as much about the way it is judged as I possibility could. I quickly found out that everyone, not only competitors, are more than welcome.
The first item of the day was the all-important pilot's briefing during which all the safety aspects were discussed, the rules explained.

The meeting over the pilots walked through their sequence whilst the judges and their assistants took up their position. I was privileged to sit with the judges learning and to see how it works. Each pilots sequence score was compiled by the judging panel then taken to the chief judge for scrutiny and then handed to the score keeper for entry into the computer system and handed to the pilots. Some were happy and some of them were not that happy.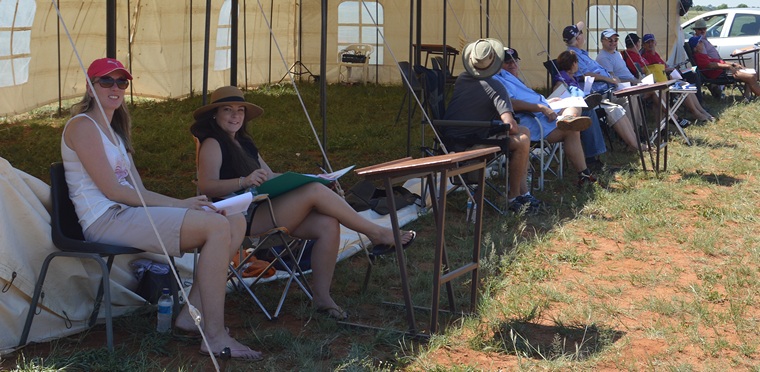 At lunch advice was asked and freely given and then it was time for the second sequences to be flown.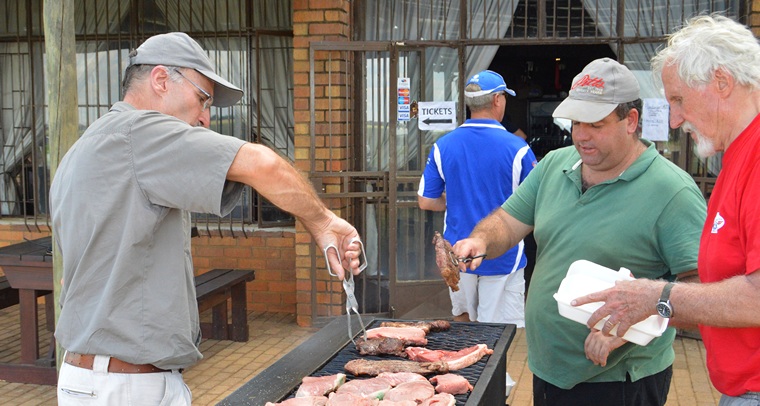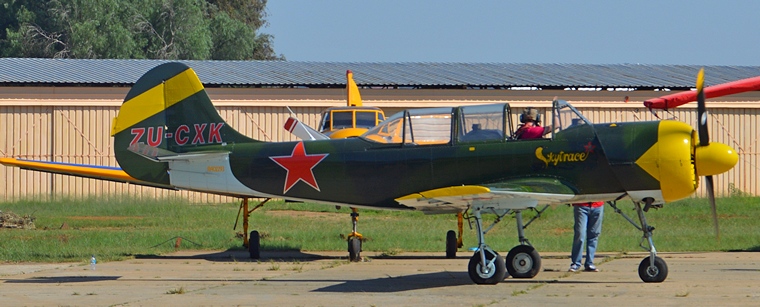 Every pilot had a chance to fly their sequence ones. Their score/marks were handed to them during the morning. Some of them were happy and some of them were not that happy. Walking their routine again through to make sure they do it better in the second half. They also chatted to each other to get more info or tips.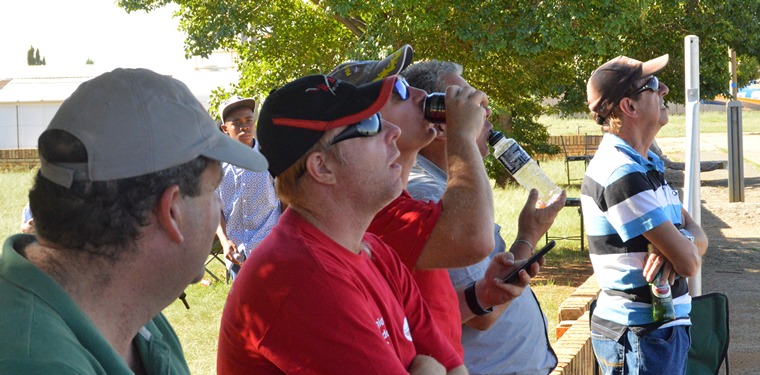 After lunch it was the second half of the competition and every pilot had to fly their sequence again for the second time. It was a tight competition. Everyone was flying their hearts out, doing their best. Of cause you could see the smiles as they were given their scores.

Seven pilots competed in the Sportsman Class. That is good news for the future of Sports Aerobatics as this is the class in which newcomers will get their first taste of competitive aerobatics. Riaan Prinsloo in his Yak 18T won the class fairly easily with 76.296% followed by Conrad Botha in the ex-Johnnie Smith Slick 360 in 2nd place with 72.749%. Close on his heals was Bruce Daniels in a Yak 55 with 72.551%. Except for the Pitts Falcon the only other bi-plane in the competition was the Pitts Special that was flown by Ivan van der Schaar who finished in 4th place with 71.803%. Jason Alexander also in a Yak 52 took 5th with 69.840% with Schalk Kotze in another Yak 52 with 67.927%. Bringing up the rear was Adam Pucjlowski a regular competitor in his Zlin 526F. Adam unfortunately had a bad day finishing with 42.122%.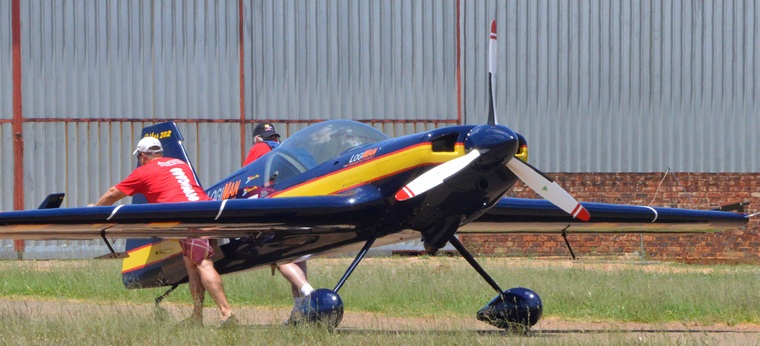 Five entrants battled it out for honours in the Intermediate Class in which a lone Giles 202 had to face three Zlins and a Yak 55. The Giles piloted by Rob du Plooy comfortably won the class scoring 71.742%. Organiser Cliff Lotter in a Zlin 50 was placed second with 68.465% with Martin Schulze in the Yak 55 in 3rd 66.686%. Andrew Fletcher also in a Zlin 50 took 4th and 64.099% with Andrew Blackwood-Murray in another Zlin 50 in 5th with 63.002%.

The Pitts Falcon piloted by Gary Glasson faced the Giles and Extra the Advanced Class and won the day. Gary finished his sequences on 72.943% with Michel Leusch in a Giles 202 in 2nd on 71.394%. Pierre Du Plooy also in a Giles 202 was distant 3rd with 66.232% with Eugene Du Preez in the Extra 300 close on his heels with 65.787%.

Barrie Eeles flying his Sbach was the only entrant in the Unlimited Class. His score for the day was 66.323%.
Deciding the fate of the competitors were Chief Judge John Gaillard and Judges Laszlo Liszkay, Brian Van Der Merwe, Cindy Weber and Peter Eagle.
I look forward for the next event and thank you Ivan that I could have gone with.
The next competition is the 2-3: SAC Western Cape regionals that will be held in Saldanha on the 2-3 April. For more information contact Annie Boon e-mail: chunge@mweb.co.za