Kevin Rees and his wife Debbie, homeowners at Fly Inn Estate, took it upon themselves to host a fun day get-together for the ATC's from the Waterkloof Air Base as a thank you for keeping the controlled airspace into and out of Fly Inn a safe environment for the flying community on the Estate.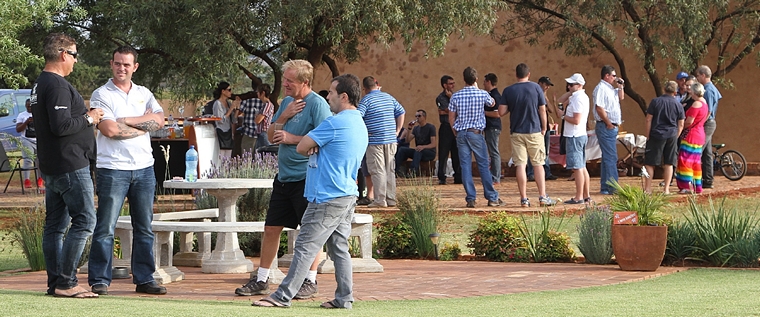 Air traffic controllers are responsible to direct the safe and orderly movement of aircraft while they are flying, landing, taking off and taxiing.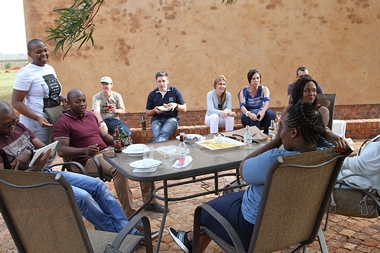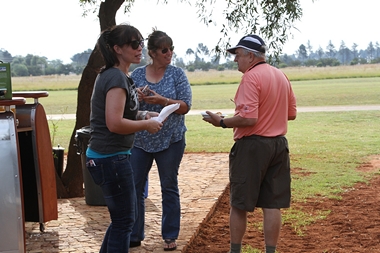 Andrea Ehmke (Director Aviation Safety and Human Factor Specialist AirTraffic and Navigation Services) accompanied her team to the event.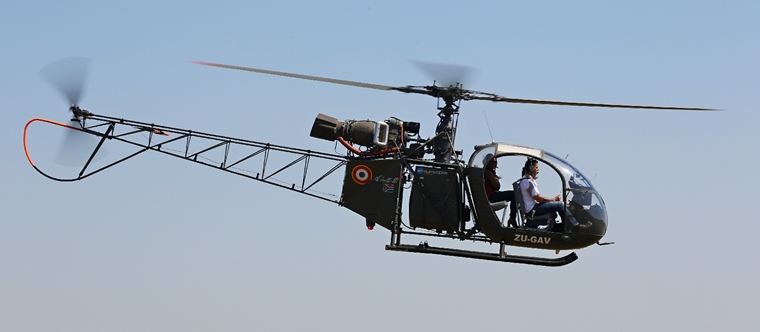 The ATC's were invited to fly in the Aloutte 11 ZU-GAV owned by Kevin Rees and flown by Kevin's Son Qwade Rees.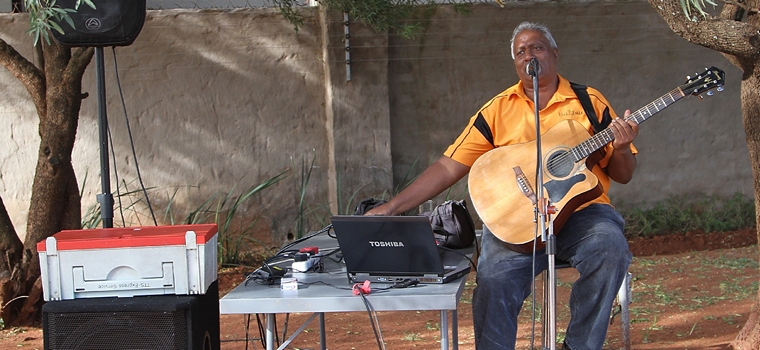 Music was provided by Colin, the resident musician at the Harvard Cafť at Rand Airport.

Retired Captain Karl Jensen and Eugene Coyzen owner of the Gazelle ZU-HHP, who both hangar at Fly Inn, flew in to join the festivities for the day.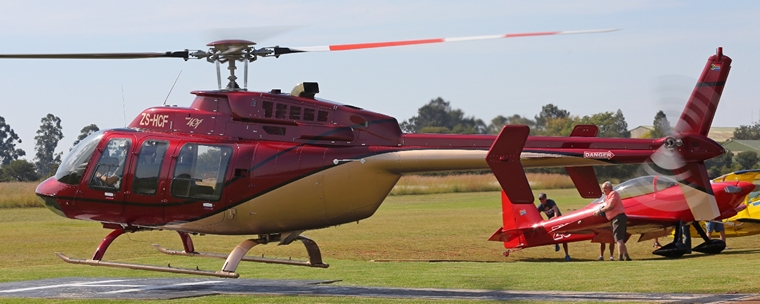 Kobus Boshhoff flew in with his Bell 407 ZS-HCF whilst a number of others also visited.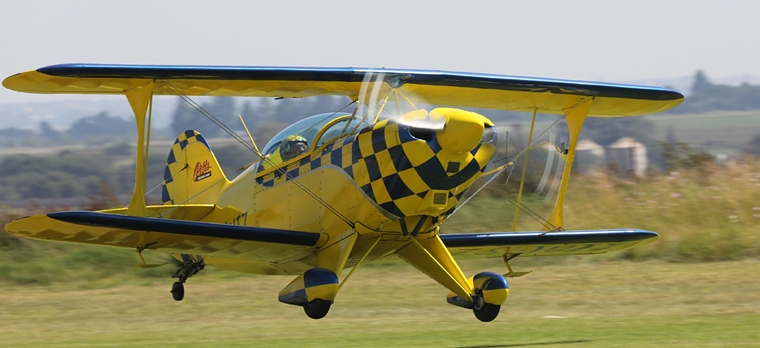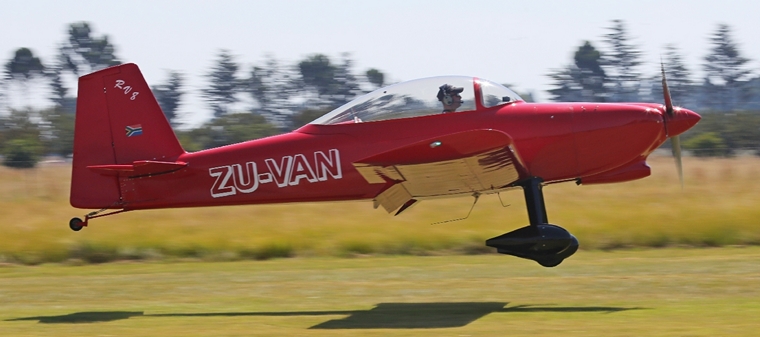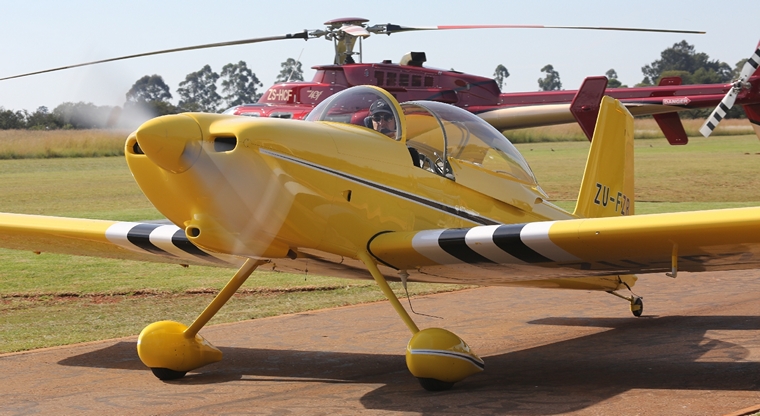 As the sun set the last of the visiting aircraft departed. However, festivities cintinued well into the night.
Thanks go to Kevin and Debbie Rees for the wonderful day of flying, entertainment, music and the scrumptious braai.