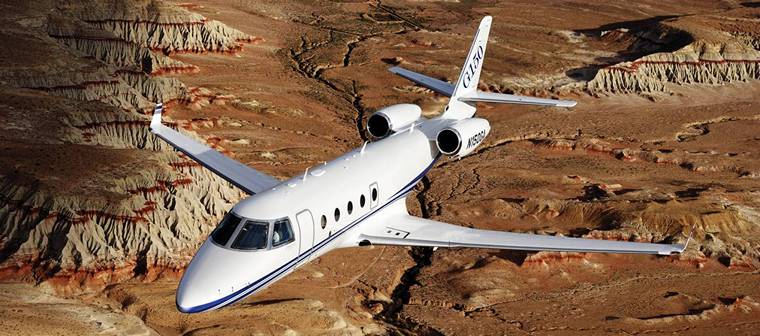 Start the day early in New York, and be in Los Angeles for lunch. In the Gulfstream G150, a coast-to-coast trip is less than six hours nonstop at Mach 0.80.Because the G150 flies at a faster cruise speed than any other midsize jet, G150 travellers will arrive more than an hour ahead of other aircraft in its class. A maximum operating Mach of 0.85 helped the G150 set 10 world city-pair speed records in its first two years of service. That's performance that delivers rapidly and reliably time after time.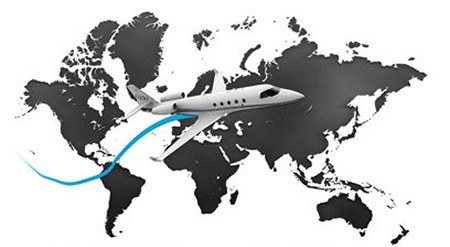 Range with 4 passengers, 2 crew, NBAA IFR reserves. Actual range will be affected by ATC routing, operating speed, weather, outfitting options and other factors. With a maximum range of 3,000 nautical miles/5,556 kilometers at Mach 0.75, the G150 is one of the few aircraft in its class to reliably fly from California to Hawaii nonstop. The G150 is just as effective reaching other parts of the world. London to Bahrain, Caracas to Buenos Aires and Moscow to Casablanca are nonstop flights. Even at normal cruise of Mach 0.80, the G150 has a range of 2,600 nm/4,815 km.
Private air travel maximizes the effectiveness of every business minute. The G150's impressive range assures the added advantage of reaching farther destinations at faster speeds, and does so while still providing one of the lowest direct operating costs in its class.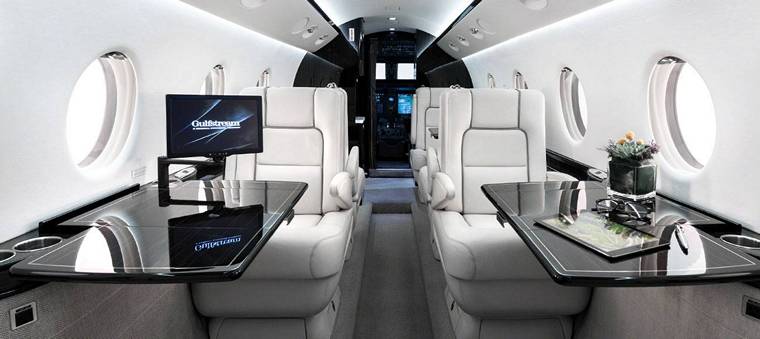 The Gulfstream G150 oval cabin cross-section provides a distinct cabin advantage. The vertically elongated interior creates straighter, taller side walls, which provide more room for passenger comfort. A two-seat, side-facing divan provides greater passenger comfort than other aircraft because the straighter walls allow for more head room when seated. Shape is important in Gulfstream windows, too. In the G150, 11 large, oval windows welcome plentiful natural light and create a sense of spaciousness. A quiet cabin is an important aesthetic for comfortable travel, and the G150 is a leader in setting the standard.
The G150 was the first Gulfstream aircraft to be certified by the Federal Aviation Administration for Stage 4, the industry's most stringent noise standard. An appealing atmosphere is further created by Gulfstream's 100 percent fresh-air circulation, which is resupplied in a G150 nearly every two minutes.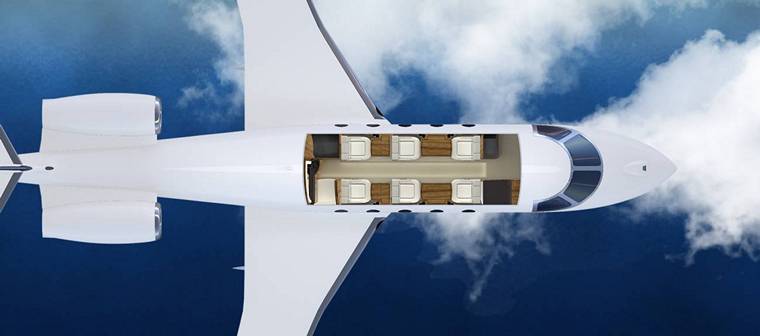 Floorplans with seating arrangements for six, seven or eight passengers provide the flexibility to configure the G150 cabin to best suit passenger needs, whether work, relaxation or planning a business strategy away from the usual daily distractions. On the cabin technology side, a satellite phone and a high-definition entertainment centre with ledge-mounted, high-definition television monitors equip the G150 with electronic options for office and entertainment needs. An external, heated baggage compartment provides 55 cubic feet/1.56 cubic meters of storage.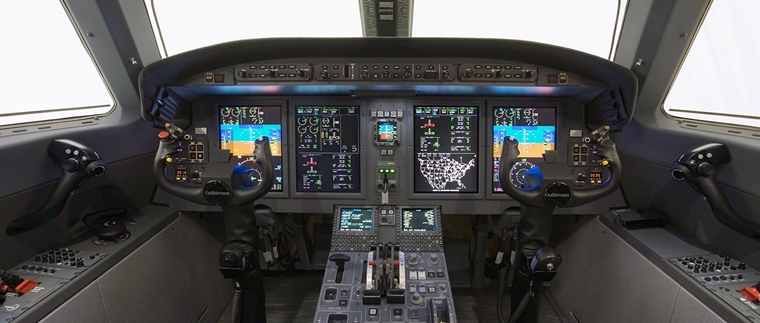 Flight information, weather conditions, electronic charts and options for advanced navigation create one of the most technologically equipped midsize business aircraft ever to take flight. Four liquid crystal displays provide pilots crisp graphics and flight data. The avionics system also features an Engine-Indication and Crew-Alerting System, which monitors key engine performance and alerts pilots when a component is operating outside ideal parameters. The flight management system also integrates a Global Positioning System and a diagnostic maintenance computer.
Workload for pilots is further reduced with Gulfstream-designed side-mounted Cursor Control Devices (CCDs). The CCDs provide a redundant control system for pilots, but also create a scroll-and-select system that allows pilots to scan through displays for charts, terrain, weather and other crucial functions without any unnecessary movement or distraction during flight. The G150 offers even more flight management and safety with its optional Enhanced Vision System (EVS).
The G150 can be equipped with an EVS infrared camera system that detects and displays sharper images of approach lights, runways and other navigational aids even at night or in other low-visibility situations. Autothrottle is another option that reduces pilot workload and helps assure passenger comfort. The automatic system controls speed at cruise, on approaches and landings, and on go-arounds.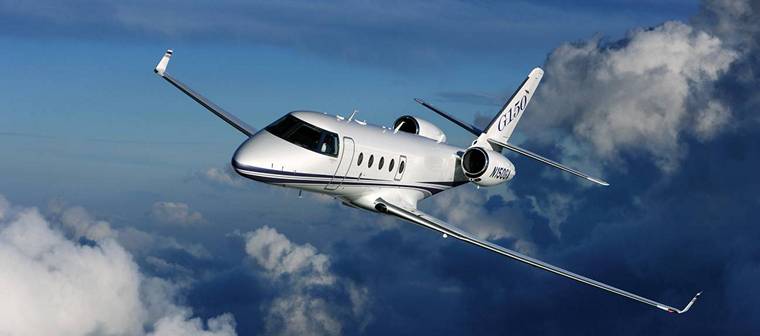 The Gulfstream G150 flies farther at higher Mach speed than any other midsize business aircraft, and does so with one of the lowest direct operating costs per hour in its class, all while consistently maintaining an annual National Business Aviation Association (NBAA) dispatch-reliability rating higher than 99.8. percent. The G150 is so versatile, reliable and efficient; it is the airborne partner of Gulfstream's Field and Airborne Support Teams.