1. Message from the Editor
2. A small matter of knowledge
3. Africa's 2015's Hazards, Incidents, Accidents and Safety Occurrences
4. Emergency Response Planning
5. Henley Global Safety and Quality Training
6. Bizav has lower threat of Rogue Pilots than airlines
7. NTSB wants crash resistant fuel systems on Airbus Helos
8. Is commercial aviation as safe we think it is?
9. High altitude upset recovery High altitude upset recovery
10. News from the Johannesburg Airports
11. News from The SA CAA
12. SAAFA donations
13. Finale
14. IATA Standard Safety Assessment (ISSA)
1. MESSAGE FROM THE EDITOR
With the beautiful winter skies over southern Africa comes hazards which should not be underestimated. Early morning mists can develop very quickly obscuring runways and obstacles. Cold overnight temperatures may produce ice on control surfaces and brilliant sunshine may blind pilots' vision during the landing and take-off phases. So enjoy the flying but be aware of these dangers.
We are grateful to IATA for their information on ISSA - the IATA Standard Safety Assessment,an evaluation system for operators that are not eligible for an IOSA Audit, operating aircraft below 5,700Kg Maximum Take-off Weight, or whose business model does not allow conformity with other IOSA requirements. You can find the article in Section 14.
Vivienne


2. A SMALL MATTER OF KNOWLEDGE


FSF Study recommends new go-around SOPs
A new study recommends redefining approach go-around criteria for business and commercial aviation operations. Only 3 percent of commercial pilots comply with SOPs mandating go-arounds if the aircraft is not on a stabilized approach at or below 1,000 feet agl; corporate pilots are believed to be equally non-observant.
Compliance could eliminate 54 percent of accidents, according to the study, but most pilots believe the standard is unrealistic and thus have little incentive to observe it. "Understanding the Psychology of Non-compliance in Go-around Decision Making" also finds these pilots score lower on all measures of situational awareness and are less communicative with other crewmembers than compliant pilots. Yet the estimated 330 airline go-arounds per day for compliance would create risks of their own.
The study, presented by risk management consultancy Presage Founder Dr. Martin Smith at the Flight Safety Foundation/NBAA Business Aviation Safety Seminar in Austin, Texas, recommends making 300 feet, rather than 1,000 feet agl, the go-around height for unstable approaches. The study, commissioned by the FSF, also recommends enhancing landing go-around criteria. In the interim, recommended measures include installing stable approach and alerting systems on aircraft, as well as ensuring flight crews actively communicate during approach and landing.
3. AFRICA'S 201 6 HAZARDS, INCIDENTS, ACCIDENTS AND SAFETY OCCURENCES
Source, amongst others, PlaneCrash info.com; News24, Aviation Herald, Flight Safety Information

ACCIDENTS INVOLVING FIXED WING AIRCRAFT IN AFRICA DURING 2016
Date A/C Type Fatalities Location

2 Jan 16 Cessna182 0 Uhuru Gardens, Nr. Wilson Airport, Nairobi, Kenya
27 Jan 16 F16 2 near Fayed, Ismailia, Egypt
29 Jan 16 Cessna 425 Conquest 3 3km outside the Hosea Kotuku International Airport boundary, Namibia
03 Feb 16 PA32-300 3 Watville, Benoni, GP, RSA
03 Mar 16 Cessna Caravan 0 Langebaan, WC, RSA
07 Mar 16 PA28 2 10 km outside of Lanseria Airport, GP, RSA
11 Mar 16 Polaris 0 Rand Airport, GP, RSA
14 Mar 16 DHC 3T 2 Samburu East, Kenya
21 Mar 16 Piper PA-31- 35 0 About 50 NM South of FQVL, Mozambique
21 Mar 16 Baron 0 Rand Airport, GP, RSA
24 Mar 16 Jet fighter 0 Yola International Airport in northeast Adamawa State, Nigeria
27 Mar 16 Cessna 206 0 Nr. Hoedspruit, MP, RSA
30 Mar 16 Piper Cherokee 180 0 Kowie River, nr Port Alfred, EC, RSA
01 Apr 16 Microlight 1 Glendale area of KwaZulu-Natal, RSA
18 Apr 16 Tecnam 0 Nr. Lujecweni Village, EC, RSA
30 Apr 16 AN26 5 El Obeid, Sudan
11 May 16 Cessna 172 0 Grand Central Airport, GP, RSA
11 May 16 RV-7 1 Mossel Bay, EC, RSA
12 May 16 Jabiru 1 Kitty Hawk, GP, RSA
ACCIDENTS INVOLVING ROTOR WING AIRCRAFT IN AFRICA DURING 2016
Date A/C Type Fatalities Location

02 Jan 16 EC130 B4 0 Nr. Parys, Free State, RSA
29 Jan 16 RH44 1 Maswa Game Reserve, Tanzania (shot down)
03 Feb 16 S76 0 136.70 nm from AEHA Field, Bonny Island, inward MMIA Lagos, Nigeria.
11 Mar 16 Enstrom 0 Lanseria Airport, GP, RSA
13 Mar 16 Gyrocopter 2 Ashanti Lodge, Lephalale, Limpopo, RSA
23 Mar 16 RH22 0 Rand Airport, GP, RSA
17 Mar 16 Mil MI 171 12 near Reggane, Adrar Province. Algeria
27 Mar 16 RH22 0 Killer Krankie, Margate, KZN, RSA
09 Apr 16 RH44 1 17 miles SW of Hosea Kutako International Airport
20 Apr 16 H500E 1 Molteblick area about 15 kilometres east of Windhoek, Namibia
HAZARDS & INCIDENTS INVOLVING FIXED WING AIRCRAFT DURING MAR 2016
Haz Inc Date A/C Type Location Fatal Ities Circumstances Op Type Inc

01 May DH Dash 8-400 En route Beira to Maputo, Mozambique 0 A hydraulic leak forced the crew to prepare the a/c and occupants for a flaps up landing at Maputo as the hydraulic quantity had dropped to zero. The a/c landed safely at a substantially higher than normal speed. COM INC
04 May A380-800 En-route Dubai, United Arab Emirates to Mauritius 0 At FL380 about 700nm south of Dubai the crew decided to return to Dubai due to a hydraulic failure. COM INC
12 May CRJ900 En-route Warri to Abuja, Nigeria 0 Crew needed to shut an engine down and diverted to Benin City for a safe landing. COM INC
18 May RJ85 En-route Pietermaritzburg to OR Tambo, RSA 0 A/C had just levelled off at cruise level 300 when one of the left hand engines (LF507) emitted a huge bang and streak of flames, shortly followed by a second bang and streak of flames. The crew shut the engine down and continued to Johannesburg for a safe landing about 30 minutes later. COM INC
19 May AN-12BP En-route Marseille (France to Hassi Messaoud (Algeria) 0 A/C was descending through FL100 towards Hassi Messaoud when engine #3 (AI-20, inboard right hand) developed increased vibrations, the oil pressure began to fluctuate and the oil quantity to decrease. The crew shut the engine down and continued for a safe landing at Hassi Messaoud. A post flight inspection of the engine revealed the #3 fairing was damaged, in addition the top and side cowl was missing and there was damage to the skin near frames 10 to 18. COM INC
19 May B737-500 En-route from Khartoum (Sudan) to Damascus (Syria), 0 A/C was near Cairo when the crew reported problems with one of the engines (CFM56) and decided to divert to Cairo for a safe landing on runway 05L. COM

HAZARDS & INCIDENTS INVOLVING ROTOR WING AIRCRAFT DURING MAR 2016
Haz Inc Date A/C Type Location Fatal Ities Circumstances Op Type Inc

19 May RH22 Rand Airport, GP, RSA 0 During a simulated governor failure the student got confused when the low rpm horn sounded and instead of rolling throttle open he began to roll it closed decaying the rpm further. Resulted in an engine over speed at 110% for 2 seconds. TRNG HAZ
18 May RH44 Rand Airport, GP, RSA 0 A/C not earthed during re-fuelling operations and hangar staff were not paying attention and spilled some fuel down the fuselage.

AERODROME HAZARDS

Goma, DRC

Construction Hazards. Unmanned aircraft. Very poor ATC. Possible volcanic activity. Ground based Navaids serviceable but not calibrated. Birds
Libreville, Gabon

Poor ATC coupled with inadequate navaids. Poor Marshalling combined with inappropriate behaviour of drivers on the ramp and taxiways.
Kadugli, Sudan

Poor ATC control of aircraft in the area. The runway is breaking up with only small areas in use for safe landing.
Juba, Sudan

Very poor ATC. Crews must be on the lookout for other aircraft in their vicinity. Vehicular traffic not obeying any regulations in terms of overtaking aircraft on taxiways and weaving in and out of aircraft on the apron
Bunia, DRC

Adverse weather caused by the ITCZ.
Kisangani, DRC

Birds
Lanseria Airport, GP, RSA

Birds (Guinea Fowl)
Rand Airport, GP, RSA

Birds (Guinea Fowl)
Bouake, Cote d'Ivoire

Birds (Falcons)
4. EMERGENCY RESPONSE PLANNING
Blake Emergency Services is the International Crisis Management and Contingency Planning and Response Specialist who, although based in the UK, have extensive experience in Africa having handled accidents, incidents, counselling, repatriation, DNA sampling and confirmation, in amongst others Lagos, Nigeria; Fez, Morocco; Pointe Noire, Congo; Moroni, Comores; Maputo, Mozambique and more recently Ukraine, The Netherlands, Indonesia and Mali.
Please go to www.blakeemergency.com or contact rethea.mitchell@blakeemergency.com

If you are interested in becoming a volunteer for Blake Emergency Services, please contact Rethea at the address given above.
An Emergency Response Plan is a required section of your SMS and may also be added to your Operations Manual.
A conference for existing and prospective clients is being arranged for the end of 2016. We will publish details when they become available.
5. HENLEY/GLOBAL AVIATION TRAINING

Should you wish to make a booking for any of these courses please contact Candice on 011 024 5446 or by email to
candice@gaconsultants.net
Dates Course Lecturer Cost Excl. Vat Per Delegate

20 & 21 Jun 2016 Quality Assurance Auditor Course Dan Drew R 2,720-00
27 & 28 Jun 2016 Human Factors - AME and CRM initial Dr. Joel Hughes
R 2,720-00
30 Jun 2016 CRM Refresher Verity Wallace R 1,150-00 30 Jun 2016
11 Jul 2016 CRM Refresher Verity Wallace R 1,150-00
11 Jul 2016 DG - Refresher Verity Wallace R 935-00
11 & 12 Jul 2016 Quality Assurance Auditor Course Dan Drew R 2,720-00
25 & 26 Jul 2016 Human Factors - AME and CRM initial Dr. Joel Hughes R 2,720-00
27 Jul 2016 CRM Refresher Verity Wallace R 1,150-00
27 Jul 2016 DG - Refresher Verity Wallace R 935-00
Notes:
Cost per delegate includes all training materials, refreshments and lunch.
Attendees paying in cash on the day are eligible for a 10% discount
Both Recurrent CRM and Dangerous Goods Training Courses are available upon request - even at short notice.
On request we also offer - Air Cargo Security (Part 108), Health and Safety (Medical), Cargo and Warehouse Security, Risk Management & Investigations ,First Aid and the Law, Emergency Response, Incident Response, Operations Control and Family Assistance training together with the writing of Emergency Response Plans and Procedures training is now offered through Blake Emergency Services. For more information, please contact Rethea on
rethea.mitchell@blakeemergency.com
6. BIZAV HAS LOWER HAS LOWER THREAT OF 'ROGUE' PILOTS THAN AIRLINES
"The anonymity in today's large carriers where you don't fly with the same people" puts airlines at more risk for rogue pilots than business aviation, where "we fly with the same people, which allows us to keep an eye on people in our organization," Thomas Anthony, director of USC's aviation safety and security program, said on Friday at the Flight Safety Foundation/NBAA Business Aviation Safety Seminar in Austin, Texas. During his presentation, "Human Factors in Extremis: The Rogue Pilot Phenomenon," he specifically discussed aviation's most unsettling accident cause: pilot murder-suicide.
Should Malaysia Airlines MH370 join the identified cases of last year's German Wings Flight 9525 and 2013's Air Mozambique's LAM470, "Then you would have three [pilot murder-suicide] primary causes of fatal commercial accidents in three successive years," said Anthony. "I think that's significant."
Unlike "accidents based on wreckage, this brings us into an area of the profiler of criminal behaviour, and the psychology of murder-suicide-a very different area of inquiry," he noted. "Murder-suicide is premeditated; it's not out of the blue."
Issued by the Aviation International News; 10 May 2016
7. NTSB WANTS CRASH-RESISTANT FUEL SYSTEMS ON AIRBUS HELOS
Airbus is developing a crash-resistant fuel system modification for certain models of its helicopters, and the NTSB is recommending that the FAA and EASA require its installation. The manufacturer is developing the retrofit kit for AS350B2s, B3s and B3es and EC130B4s already in operation. The Safety Board issued the recommendation because it is concerned that the FAA's and EASA's approval for retrofit "would not be prioritized since it is outside the scope of airworthiness."
The NTSB also wants the FAA to issue a special airworthiness information bulletin (SAIB) informing all owners and operators of AS350B3es and similarly designed variants of the availability of a crash-resistant fuel system retrofit kit and urging that it be installed as soon as practicable.
The recommendations stem from two accidents last year involving helicopters operated by Air Methods in which the Safety Board concluded that while impact forces were survivable for the occupants, fatalities and serious injuries occurred because of post-crash fires that resulted from an impact-related breach in the fuel tanks.
From Aviation International News 13 May
8. IS COMMERCIAL AVIATION AS SAFE AND SECURE WE'RE TOLD?
A criminologist who studies the issues weighs in on the latest risks. By Frederic Lemieux.


On Thursday, May 19, EgyptAir flight MS804, traveling from Paris to Cairo, crashed into the Mediterranean Sea. All 66 passengers and crew members aboard were killed. Terrorism is suspected.
This is the fifth major airline crash since the beginning of this year, a fact that may cause some people to wonder if flying is as safe as we've been taught to believe.
The Conversation
As a criminologist who studies security and safety leadership, I have reviewed how the airline industry measures its safety record and examined four different kinds of threats - airport security, flight safety, regulations violations and cybersecurity - in order to depict a more accurate picture of the risks that face travellers.
HOW SAFETY IS MEASURED?
The level of security and safety in the commercial airline industry is mainly judged by examining specific types of fatal incidents and compliance with existing regulations.
A recent report published by the airline safety and product rating review website Airline Ratings identifies the top 20 safest commercial airliners using criteria such as safety and security certifications, being blacklisted by the Federal Aviation Administration (FAA) or other foreign transportation agencies and the number (or absence) of fatal accidents in the past 10 years.
It's important to note, however, that according to the International Air Transport Association, only six percent of airline accidents in 2015 included fatalities. This fact seriously skews the measurement of risks. Risk measurement should also, in my view, take into account close calls and incidents in which passengers are hurt, even if they aren't killed.
Now let's look at the four different categories of risks.
1. AIRPORT SECURITY RISKS
Risk starts with several security gaps at the airport. One of the first concerns is airport employee screening. In 2015, a report published by the inspector general stated:
(In the USA) the TSA [Transportation Security Administration] lacked effective controls to ensure that aviation workers did not have disqualifying criminal histories and that they possessed lawful status and the authorization to work in the United States.
The problem of employee screening is even more critical in countries like Egypt where screening practices are weak and have been associated with previous fatal incidents.
In 2015, the U.S. Department of Homeland Security reported that security checkpoints operated by TSA failed 67 out of 70 tests operated by a DHS red team. A red team is a covert government agent group that challenges organization performance and effectiveness. These failures occurred in several large cities across the country.
The red team's tests resulted in a failure rate of 95 percent. What is more, agents failed to intercept individual dangerous items in baggage, including a fake bomb at Newark Liberty Airport.
Other covert operations have also shown that airport secure areas were breached by a red team. The results of those operations are classified, but speaking before a house committee, DHS Inspector General John Roth indicated they were disappointing.
2. FLIGHT SAFETY RISKS
According to data collected by the Aviation Safety Reporting System (FAA), the commercial aviation industry experiences nonfatal incidents on a regular basis.
These self-reported incidents include critical altitude deviation, fuel management issues, smoke and fire in the cabin, in-flight weather encounters, mechanical issues due to unreliable maintenance, crew fatigue, medical fitness of pilots, near mid-air collisions with another plane and near mid-air collisions with unmanned aerial vehicles, or drones. Despite the fact that all these incidents reported to the ASRS were not associated with any direct loss of life, many of them pose severe risk to passenger security.
For instance, FAA statistics suggest that there were more than 700 near mid-air collisions between airplanes and drones in 2015.
For the same year, FAA has reported 28 critical near mid-air collisions between planes in United States. Also last year, some 1,546 personnel charged with airline safety, including 38 pilots, tested positive for one or more of five illegal drugs.
In nonfatal accidents, turbulence is the leading cause of injuries to airline passengers and flight attendants, causing at least 430 injuries between 2002 and 2013.
What's important to note here is that what causes nonfatal incidents can also cause fatal accidents. This is why, to my mind, we should also look at the incidence of non-fatal accidents when assessing safety and security risks in aviation.
3. REGULATION VIOLATIONS
Recently the FAA cracked down on several airline companies for failure to comply with regulations.
For instance, in 2015, FAA fined Southwest for safety violations related to one aircraft that was flown on 120 flights before it was checked for damage from a depressurization incident. The year before, Southwest was facing fines of up to US$12 million for failing to follow procedures in repairs on Boeing 737 jetliners.
SkyWest in 2015 was fined $1.23 million for failing to do regular inspection of landing gear as required after every 6,700 flights. SkyWest also didn't conduct inspection on cracked cargo doors of two passenger planes.
In 2015, United Airlines was facing $1.3 million in fines for 120 violations of regulations involving hazardous material cargo on passenger flights. The hazardous material included lithium metal batteries, dry ice, corrosive liquids, detonating fuses, phosphoric acid and ethanol solutions.
Finally, in 2009, the FAA alleged that US Airways and United Airlines had flown planes multiple times - in one case eight planes on a total of 1,647 flights - despite the fact that the planes were in an unsafe condition.
These cases are not outliers. Each year, the FAA releases a quarterly report on regulation violations made by airlines. These reports show that negligence in following maintenance procedures and laxity in implementing the response to a given incident required by protocol are more frequent that we think.
In the first three quarters of 2015, for example, FAA fined more than 100 airlines as well as maintenance servicing companies for regulation violations.
Most of these violations were not associated with flight incidents, but they do tell a story about safety and security culture in the aviation industry.
4. EMERGING RISK: CYBERSECURITY
The aviation industry increasingly operates high-technology planes that require sophisticated systems and programs. These, in turn, are vulnerable to hacking.
For instance, most planes use Automatic Dependent Surveillance-Broadcast, which sends unencrypted data on a plane's position. This data could be tampered with by an ill-intentioned person who could alter the real positioning of an aircraft.
In 2015, the hacker Chris Roberts claimed that he was able to access critical plane functions, including the engine, via the entertainment system of the plane.
The Government Accounting Office has also identified several vulnerabilities related to the information systems used by air traffic control.
My point is that information systems and computer programs used by the aviation industry were developed to respond to performance challenges rather than security issues. Therefore, the design of aviation information systems presents vulnerabilities that can be exploited by hackers and jeopardize safety of aircraft and air traffic control.
NOT QUITE AS SAFE AS WE ASSUME
The problem is that by limiting our measurement of security to fatal incidents, we narrow our appraisal of risk. Aviation from this perspective appears to be very secure. Crashes, after all, are rare events. However, I would argue that if you take into account all the nonfatal incidents, which most people are not aware of, then the actual risk of accident in the airline industry is higher.
Frederic Lemieux does not work for, consult, own shares in or receive funding from any company or organization that would benefit from this article, and has disclosed no relevant affiliations beyond the academic appointment above.
This article was originally published on The Conversation. Frederic Lemieux is a professor and program director of Bachelor in Police and Security Studies; Master's in Security and Safety Leadership; Master's in Strategic Cyber Operations and Information Management at George Washington University.
9. HIGH HIGH-ALTITUDE 'UPSET RECOVERY' RENEWS ICE CRYSTAL INTEREST


Inaccurate airspeed readings due to ice crystals prompted unnecessary dives on a United flight. The crew of a United Airlines Boeing 757-200 descending into Dublin on a flight from Newark, New Jersey, early on the morning of Oct. 20, 2013, acted in a "nonstandard" manner in responding to an unreliable airspeed indication, an issue most likely caused by ice crystals that entered and overwhelmed the heating and drainage system for the right-side pitot probe.
The actions-two successive pitch-down manoeuvres to counter what the first officer incorrectly judged to be an aerodynamic stall-contributed to minor injuries to 13 passengers and four flight attendants. An excessive dive speed caused damage to external sections of the aircraft and one of three hydraulic systems.
The incident raised a broader question on the performance of pitot probes-which measure airspeed-when flying through ice crystals at high altitude, an issue connected to several recent accidents or incidents.
While pitot probes for new air transport aircraft certified after January 2015 must be shown to correctly operate in an envelope of convective cloud ice crystal conditions that include the parameters of the incident flight, -37C (-34.6F) at 23,500 ft., the probes for aircraft certified before that date do not. Evaporating ice crystals requires more thermal energy than evaporating liquid water.
The Irish Air Accident Investigation Unit (AAIU) in its final report on the incident, published May 10, called for the FAA, as the certifying authority of the 757, to "study whether a safety deficiency exists in pitot probe icing protection" for aircraft certified before January 2015.
Problems with ice crystals clogging pitot probes became more noticeable after the June 2009 crash of Air France Flight 447, an AirbusA330-200 en route from Rio de Janeiro to Paris. Investigators determined that a temporary inconsistency between the airspeed measurements on the first officer's and captain's displays-most likely caused by ice crystals-initiated the chain of events that ultimately led to a pilot-induced stall and loss of control.
As in the United incident, the Air France pilots had also noticed "St. Elmo's fire" on the windscreens before problems erupted. St. Elmo's fire, a luminous plasma, is an indicator of the presence of ice crystals that can affect not only the pitot probes but the engines.
More recently, the AAIU cited four high-altitude ice crystal events, including two incidents in 2012 involving the same Airbus A321 and two separate BombardierCRJ700 incidents in which pilots experienced the loss of all air data in the cockpit. Transport Canada issued an airworthiness directive in April 2015, followed by other authorities, calling for changes to the flight manuals for all CRJ models to add procedures "to guide the crew to stabilize" the aircraft's speed and attitude. Bombardier also issued an emergency procedure with guidance on unreliable airspeed.
The United aircraft's second dive broke the centre hydraulic system, causing a fluid leak. The loss did not affect aircraft functions. Credit: Irish Air Accident Investigation Unit
The AAIU's pitot probe recommendation is one of eight issued in the Dublin final report, along with two probable causes: A temporary blockage of the right main pitot tube due to ice crystal icing, leading to an artificially low airspeed on the first officer's display; and the crew's nonstandard response to the low-airspeed reading. Contributing to the incident was the "startle effect" of that low-airspeed on the first officer just after the aircraft had experienced turbulence.
Investigators said the aircraft flew through, or close to, an area of "convective cloud activity" with ice crystals predominantly in the "water phase" as the aircraft descended through 25,000 ft. when 80 nm southwest of Dublin, with the first officer on the controls. The seat-belt sign was on in the cabin.
The first officer told investigators that after a bout with turbulence, the airspeed on his display had decreased to approximately 90 kt., a speed that would likely denote an aerodynamic stall. He "immediately" pushed the control column forward and applied full power without disengaging the autopilot or auto-throttle, and without alerting the captain. The airspeed increased, but as soon as the first officer began raising the nose, the speed dropped again and he commenced a second pitch-down manoeuvre.
Data from the flight data recorder (FDR), which was linked to the captain's displays, showed that the aircraft experienced a maximum negative acceleration of -0.36g during the pushovers and a maximum pull-up of 1.72g, forces that partly caused the injuries to unbelted passengers and flight attendants. Aircraft speed increased from 300 kt. during the initial descent to as high as 380 kt., with vertical speeds as high as 12,000 ft./min. during the manoeuvres.
Investigators said it was likely that the high speed and rapidly changing G-loads during the second dive, approximately 50 sec. faster than the maximum cruise speed of 350 kt., dislodged and damaged the centre hydraulic system servicing the bay door (beneath the aircraft) and the centre hydraulic system itself, causing a loss of hydraulic fluid. The aircraft's wing-to-body fairings were also damaged, but the forces did not exceed the Boeing 757's certified limit load factor.
After the second pitch-down, the pilots determined that the captain's airspeed indication was correct and began levelling the aircraft.
Recommendations for United include reviewing weather radar operational guidance (investigators said the convective weather which led to the turbulence should have been visible if the weather radar was appropriately adjusted); reviewing its "unreliable" airspeed training (standard operating procedures call for checking the captain's and first officer's gauges before acting), and emphasizing to pilots the importance of using standard callouts, especially during "non-normal" flight manoeuvres.
Evidence that the crew was not proceeding with standard callouts came only from post-incident statements from the two pilots rather than the cockpit voice recorder (CVR), which had been overwritten. The CVR has a 2 hr. duration. According to a written report from the co-pilot, a "lady from Dublin" arrived in the cockpit after the uneventful landing and asked the crew to "pull" the CVR and FDR circuit breakers, a standard practice called for by the International Civil Aviation Organization to preserve information after incidents or accidents when requested by authorities.
However, due to the commotion in the cockpit at the time, the first officer says he missed shutting off the CVR breakers.
The incident led to a recommendation for United to review its operations manual, which investigators said could be interpreted as requiring the preservation of CVR data only for accidents and only if authorized by airline officials other than the pilots. The first officer's unilateral decision to perform what he termed a "high-altitude stall recovery manoeuvre" without first considering an unreliable-airspeed anomaly yielded several recommendations to Boeing.
Included is a call to review the "effectiveness" of the 757's indicated "airspeed disagree" warning, which appears as text on the centre display and is accompanied by a Master Caution light on the glare shield and an audio tone.
Boeing, from its analysis of the FDR, noted that the first of two "Master Caution" alerts triggered during the event was most likely the result of the airspeed disagree alert, a condition not captured by the FDR, most likely due to sampling rates.
United's procedures call for checking pitch attitude and thrust levels, and later cross-checking the captain's airspeed indicator, which in this case functioned normally--reading approximately 300 kt. while the first officer's indicated 90-125 kt., according to his statements.
"Other than the co-pilot suddenly perceiving a very low indicated airspeed, there were no major changes to the aircraft's angles of pitch, roll or bank," says the AAIU. "This of itself should have indicated that an airplane upset and a stall were unlikely to be occurring, and that an unreliable-airspeed indication may have been present."
A speed difference of more than 15 kt. would have required the first officer to select the alternate air data source that derives airspeed from the captain's unblocked pitot probe.
The AAIU says several factors-turbulence, decaying airspeed and the auto-throttles increasing thrust in response to the faulty airspeed-may have convinced the first officer that the aircraft was in an upset and nearing a stall.
From Curt Lewis Flight Safety Information and
www.aviationweek.com
10. NEWS FROM THE JOHANNESBURG AIRPORTS
Users of the Johannesburg aerodromes must be aware of the fact that they all take Aviation Safety and AVSEC seriously. If you want to use these airports as a Pilot or are employed in any way on them, then we would recommend that you make yourself aware of Part 139 in the SACARs and the Rules and Regulations applicable to that particular aerodrome. Be prepared for fines being levied if you breach any of the SARPs.
RAND AIRPORT, GERMISTON
- www.randairport.co,za
Next Safety Meeting - Tuesday 7th June 2016 at 09.00 in the Old Customs Hall
# The wearing of high visibility jackets/waistcoats is mandatory for all persons, excepting for passengers under escort, on airside. (SA CAR 139.02.22(6))
# Drivers found to be speeding on airside will have their access remote taken from them.
# Vehicles being driven on airside must carry proper mandatory insurance cover
# All delivery vehicles and visiting vehicles requiring access to airside MUST be escorted from the access gate to the premises and then after closure of their business back to the gate for egress.
# Cranes are not allowed onto Rand Airport unless their use has been specifically authorised by airport management
#All operators are required to report Bird Strikes to the Safety Office even if there has been no structural damage to the aircraft as a result of the strike.
# Fuel must not be "trucked" into Rand Airport from other sources. Should there be a special requirement permission must be sought from the Airport Manager. The previous "block" method of charging landing fees will now cease with a discount being given to Rand Airport Air BP Customers which will amount to the same charges being levied as under the block system.
# The Grand Rand Show is set to take off on the 21st August.
LANSERIA AIRPORT
- www.lanseriaairport.co.za
Next Safety, Security and Stakeholders Meeting will be held on Tuesday 14th June 2016 at 12.00 in the LIA Training School.
# The wearing of high visibility jackets/waistcoats is mandatory for all persons, excepting for passengers under escort, on airside. (SA CAR 139.02.22(6))
# Drivers shall obey the published speed limits which are 30 on airside and 40 on landside - these have been enforced as from 1st May 2015
GRAND CENTRAL AIRPORT
, MIDRAND
Next Safety Meeting will be held on Tuesday 7th June 2016 at 12.00 in the Boardroom
# The wearing of high visibility jackets/waistcoats is mandatory for all persons, excepting for passengers under escort, on airside. (SA CAR 139.02.22(6))
# Drivers found to be speeding on airside will have their access revoked
11. NEWS FROM THE SA CAA NEWS FROM THE SA CAA
7 April 2016 SACAA Service Rendering following the restructuring process.
Due to the Organisational restructuring within the SACAA significant changes within some of the departments had taken place. One of the biggest structural changes had taken place with amalgamation of the two biggest departments previously known as Aircraft Safety and Aircraft Operations into the new Aviation Safety Operations Department (ASO) Further to this within the new ASO significant changes had taken place:
# The previous Flight Operations Department has merged with a large portion of the Previous Airworthiness Department. So that all Operators will now have one department that will deal with all Operational issues.
#All training related issues including all schools and the issuance of licenses now resides with Personnel and Licensing(PEL) and the PEL Department now has its own compliment of Cabin, Pilot and Maintenance CAA Inspectors.
#The Aircraft Registry; Engineering and Airworthiness departments are still one department but now called Airworthiness instead of Aircraft safety. All direct Aircraft related issues will reside here with the Addition of AMO's Manufacturing and Design organisation approvals.
# NTCA Aircraft will be dealt with the same way that any Aircraft would be dealt with within their respective departments i.e. - Training school AC Type Certified or Non-Type Certified would be dealt with by the PEL department.
12. SAAFA DONATIONS
Should you wish to make a donation to this more than worthy cause then please pay it (via EFT or as a deposit) into;
Standard Bank Bedford Gardens; Bank Code 018 305; Account Name: SA Air Force Association (JHB Branch); Account Number: 022 605 568. You may use either your Company or Individual name along with the word donation as the reference.
13. FINALE
Whilst this article on Kazakhstan does not have an African bias it should be of interest to those Regulatory Authorities and Operators on our continent.
ICAO, Kazakhstan resolve safety concerns ICAO said it has resolved a Significant Safety Concern (SSC) in the central Asian nation of Kazakhstan. "ICAO identified certain deficiencies in the system in place in Kazakhstan for issuing air operator certificates," an ICAO spokesman said. "We recommended a number of measures to remedy these issues, which Kazakhstan duly implemented and Ö this progress was verified by the subsequent ICAO-coordinated validation missions." The resolution of the problem was achieved following a multilateral assistance effort coordinated under the UN agency's No Country Left Behind initiative.
ICAO's assistance effort in Kazakhstan to resolve the persisting SSC was jointly led by its European and North Atlantic (EURNAT) Regional Office and the ICAO Technical Cooperation Bureau. It was implemented through a pre-agreed plan developed in conjunction with the state and supplemented by training through experts contributed by Portugal, Turkey, Singapore, Ukraine and the ICAO Air Navigation Bureau. Funding for the assistance program was also collaborative, with contributions coming from Kazakhstan, the ICAO EURNAT Office and the ICAO SAFE Fund. "By resolving this matter through coordinated capacity-building, and with support from donor states and international organizations, ICAO and Kazakhstan have helped to further improve the safety of operations in its territory without any negative impacts on the capacity and efficiency of local air services," ICAO Council president Olumuyiwa Benard Aliu said. "Our work under the No Country Left Behind initiative is designed to ensure that all states and regions achieve and fully benefit from ICAO-compliant global air transport connectivity," he said.
EU HAPPY WITH ZAMBIA SAFETY AVIATION STANDARDS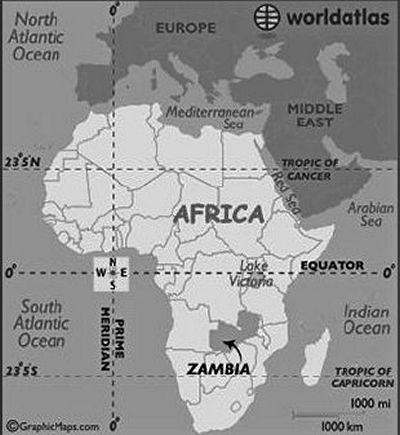 KABANDA CHULU, Lusaka - THE European Union (EU) is impressed with steps being taken by the local Civil Aviation Authority to satisfy international aviation safety standards that will allow Zambian registered airlines to enter European airspace.
In 2009, Zambia was among other 20 states and a total of 294 airlines that were banned from EU skies, citing safety concerns due to alleged poor maintenance and regulatory oversight standards.
But EU head of co-operation to Zambia Aad Biesebroek said the ban is formally in place although the EU is providing support focusing on compliance with international standards.
"We are impressed with the steps being taken by the Civil Aviation Authority, which has replaced the department of civil aviation. They are making progress and they have submitted plans on how they are building capacity".
The EU International Civil Aviation Authority Organisation (ICAO) blacklisted Zambian registered planes from entering the European airspace following an audit conducted under the Universal Safety Oversight Audit Programme, which observed significant safety concerns.
www.daily-mail.co.zm/?p=65801
SITUATIONS VACANT.

If you are interested and qualified, please send your CV to global@gaconsultants.net


Part Time Consultant Air Safety Officers required who comply with the requirements of SA CARS Part 135, Part 121, Part 127, Part 140, Part 141 and Part 145 - must have had appropriate SMS training, previous experience and preferably been approved by the South African Air Services Licencing Council.
Part Time Quality Assurance Consultants required who are appropriately qualified and comply with the requirements of Part 135, Part 121, Part 127, Part 140, Part 141 and Part 145.
Part Time Aviation Security Consultant required who is appropriately qualified for RSA and International Operations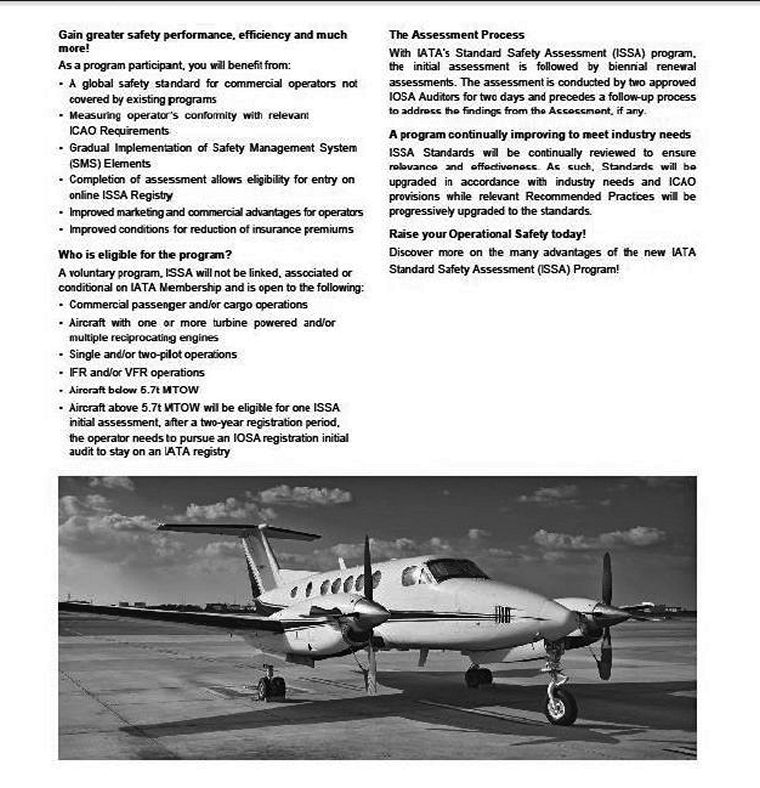 Can we help you with your aviation safety and / or quality requirements? Under SA CAR 140.01.2 if you and your organisation hold one of the following:


# a category 4 or higher aerodrome licence;
# an ATO approval;
# an aircraft maintenance organisation approval;
# a manufacturing organisation approval;
# an ATSU approval;
# a design organisation approval;
# an AOC issued in terms of Part 101, 121, 127, 135, 141;
# a procedure design organisation approval; and
# an electronic services organisation approval,
then you shall establish a Safety Management System for the control and supervision of the services rendered or to be rendered by that organisation.
If you do not already have an approved Air Safety Officer and an approved Safety Management System then please contact us for assistance.
We, at Global Aviation Consultants, deliver the following SA CAA Approved training courses for Air Safety Officers at Rand Airport;
# Safety Management Systems
# Integrated Safety Officer Course
# Quality Assurance Auditor
# Crew Resource Management (Initial and Recurrent)
# Dangerous Goods
# Human Factors for AME's
Should your operation be of a size whereby the full time employment of an Air Safety Officer and/or Quality Assurance Officer is not financially viable then we can provide you with Consultants who have previously held Air Services Licensing Council approval. We can also provide you with a tailor made SA CAA approved Safety Management System and all SA CAA required Manuals for your operation.
For further information on how we can help you please contact Rethea or Candice in Hanger 6, Rand Airport, Germiston on 011-024-5446/7 or e-mail
global@gaconsultants.net
Global Aviation Consultants accepts no liability for the content of this email, or for the consequences of any actions taken on the basis of the information provided, unless that information is subsequently confirmed in writing. If you are not the intended recipient you are notified that disclosing, copying, distributing or taking any action in reliance on the contents of this information is strictly prohibited.