THIS WEEK IN MIDWEEK UPDATE


AvClicks Photo Competition……Plan Your Weekend……..Forthcoming Events


Aviation News………. Worldwide Incidents and Accidents


This Week in Aviation History………Advertising Rate Card







Pilot's Post is proud to launch its "AVclick 2016" aviation related photo competition. By entering your favourite photos, you will not only share your aviation photography passion with thousands of others, you will also stand a chance to win exciting prizes this year. Our prizes for this competition were carefully chosen to suit everyone's aviation interest and that is why we are offering the winner a choice between three different options.

For more information go to: www.pilotspost.com/arn0000956


This Week's Four Finalist


To vote for your favourite photo click on "Vote for"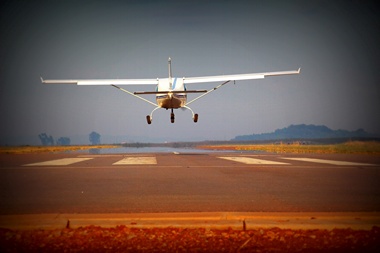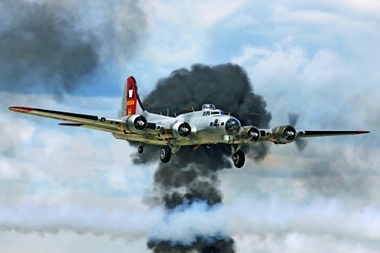 Vote for 9-1…………………………Vote for 9-2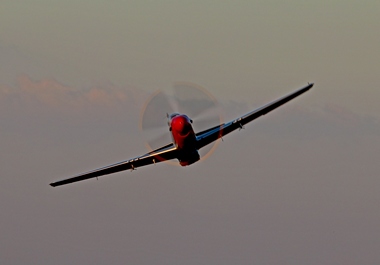 Vote for 9-3………………………….Vote for 9-4






30 June-3 July: Race of Champions at Kubu Island Botswana. Contact Chris Briers
chris@airteam.co.za
Cell: 082 568 7988. Don't miss this! Save the date! Go to
www.pilotspost.com/arn0000842
for a report on last year's Race.
2: SAAF Museum flying training and open days. E-mail:
webmaster@saafmuseum.org
1-2: SAPFA SA Landing Championship training day. SAPFA SA Landing Championship. Contact Mauritz du Plessis e-mail: whitehouse@worldonline.co.za Cell 083 601 1042 Wynand Uys e-mail:
wynand@ottersden.co.za
or Frank Eckard e-mail:
frank.eckard@mweb.co.za
Cell: 083 269 1516
6: EAA Chapter 322 monthly meeting, Dickie Fritz Moth Hall Edenvale. Contact
editor@afskies.co.za
6-7: Aero Club safety campaign, Free State. Wednesday 6 July Bloemfontein Tempe Airport evening. Thursday 7 July Bethlehem Flying Club evening.

JULY


8 to 10: Absolute Aviation Beechcraft and Cessna fly away to St Lucia KwaZulu Natal. Contact Lizere Malan Tel: 011 548 3000 E-mail:
lizere@absoluteaviation.co.za
13: Aero Club safety campaign, Northern Cape. Wednesday 13 July Upington Flying Club evening.
14-15: SAC Nationals New Tempe Airfield, Bloemfontein. Contact Annie Boon e-mail:
chunge@mweb.co.za
or
pro@westline.co.za
16: New Tempe airshow. Contact Andre Steyn e-mail:
pro@westline.co.za
Cell: 093 441 3903
15-17: Taildraggers fly in Nylstroom. Contact Richard Nicholson e-mail:
rgn@pcwireless.co.za
16: SAPFA Hoedspruit fun rally. Contact Wynand Uys e-mail:
wynand@ottersden.co.za

22-23: Middleburg airshow. Contact Richard Lovett e-mail:
mail@pegasusi.co.za
Cell: 082 771 8775
25-31: EAA AirVenture Oshkosh, Wisconsin, USA. Camping on the airfield contact Neil Bowden e-mail:
neil1@telkomsa.net
. Hotels in Appleton contact Calvin Fabig e-mail:
calvin@designer.co.za
27-28: Aero Club safety campaign, Mpumalanga. Wednesday 27 July Nelspruit Flying Club evening. Thursday 28 Middelburg Flying Club evening.
AUGUST


3: EAA Chapter 322 monthly meeting, Dickie Fritz Moth Hall Edenvale. Contact
editor@afskies.co.za
5: SAPFA Protea Team Training Brits airfield. Contact Frank Eckard e-mail:
frank.eckard@mweb.co.za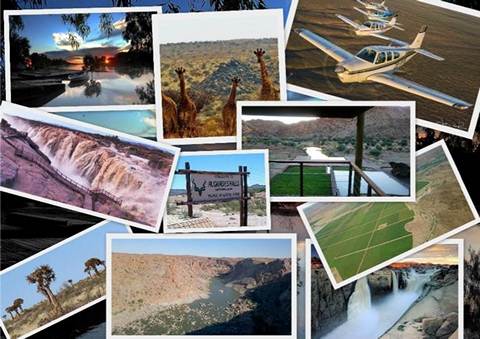 5th - 9th: Thank you for joining the NAC Fly Away Team on what promises to be another spectacular four day flying tour of one of the most beautiful regions in our country. You can look forward to exquisite cuisine, beautiful wine farms, languid golden honey, breathtaking views and stunning sunsets. Click here to download your NAC Fly Away Information Pack which contains the schedule of events. Please feel free to contact Deneys Potgieter on +27 82 891 4354 or e-mail
deneys.potgieter@nac.co.za
should you require any additional information. We can't wait to share this adventure with you!
6: SAAF Museum flying training and open days. Contact 012 351 2342 or E-mail:
webmaster@saafmuseum.org
4-14: SAC Advanced World Championships Poland. Contact Annie Boon e-mail:
chunge@mweb.co.za
13: Bethlehem airshow. Contact Stephan Fourie e-mail:
fouriesj1491@gmail.com
15-17: Aero Club safety campaign, Eastern Cape. Monday 15 August, Border Aviation Club, East London evening. Tuesday 16 August, 43 Air School Port Alfred. Wednesday 17, Algoa Flying Club Port Elizabeth evening
21: Grand Rand airshow. Contact Stuart Coetzee e-mail:
info@randairport.co.za
Tel: 082-4440407
23-25: Aero Club safety campaign, Limpopo. Tuesday 23 August Polokwane airfield club house evening. Wednesday 24 August Tzaneen airfield club house evening. Thursday 25 August Hoedspruit airfield club house evening.
27: Toys for Boys at Tedderfield Air Park. Contact 071 516 2157. e-mail:
jhb.parties@gmail.com




IT IS ALL SYSTEMS GO FOR AAD 2016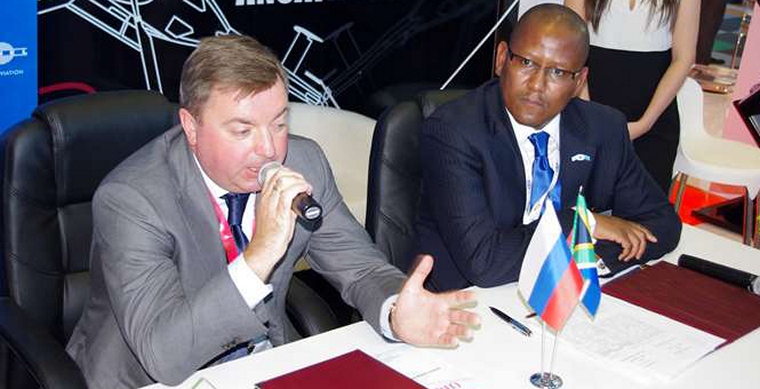 Photos © AAD

The 9th edition of Africa Aerospace and Defence (AAD) show, held biennially at the Airforce Base Waterkloof in Tshwane, will continue as planned, under the expert watchful guidelines stipulated by the National Conventional Arms Control Committee (NCACC), the regulatory body which oversees events such as AAD. This means it is all systems go for AAD which is regarded as the biggest aerospace and defence exhibition show in Africa.
"Acknowledgement of our compliance is important for AAD as it gives confidence to our partners and exhibitors that the show will indeed go on. They can now plan their activities around this event with confidence," says Kevin Wakeford, CEO of Armscor which is one of the AAD partners.
Over the years, the show has seen a steady growth - the 2016 edition is expected to be bigger. Traders can expect to see more African countries partake in this year's show after the introduction of the African pavilion.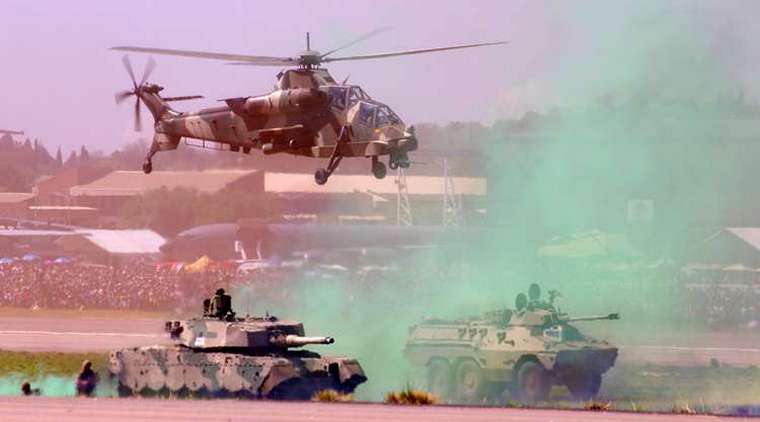 The AIRSHOW comprising of a world class air demonstration, mobility track demonstrations, parachute drops, aerobatic displays and many other static displays from some of the biggest names in aviation and defence industry who will demonstrate their latest and greatest aircraft.
There will also be organised children's activities and attraction including a Youth Development Program will be staged in a dedicated Pavilion with a fun fly park where the youth will have interactive activities, such as plastic model building, virtual aviation, simulator, target shooting, first-aid and crime scene investigation.
INTRODUCING THE GAME COMPOSITES GAME BIRD 1





Photo © Game Composites


Philipp Steinbach, designer of the famous XtremeAir Sbach 300, has a new notch in his belt after the successful maiden flight of the GameBird 1. The GB1 was designed by Steinbach, who came on to Game Composites in January of 2013. Game Composites is owned and funded by Steuart Walton (grandson of Walmart founder, Sam Walton), who is an avid full-scale 3D pilot and competes in the British aerobatic-flying scene.
Powered by a Lycoming AEIO 580 B1A, the GB1 weighs in at 1267 lbs without fuel, and seats two in tandem. And while the plane does have a similar appearance to the Sbach 300 and 342, there's plenty of differences including modified trailing edges on the control surfaces, a longer raked-forward cockpit and a shorter tail moment to name a few; this is a completely new design from Game Composites with Philipp Steinbach at the design controls.
Construction of the prototype was started December 2014 and on 18 July 2016 the GB1 GameBird had his successful maiden flight out of Bentwaters in the UK. The GB team is now working through the flight test program. Right now Game Composite team works out of a small prototype shop in Lincolnshire, working on Type Certification with EASA and FAA, which is planned for mid-2016.
Game Composite plans to start production of the GB1 towards the end of 2016.
DAHER APPOINTS 208 AVIATION AS TBM SERVICE CENTER FOR SOUTH AFRICA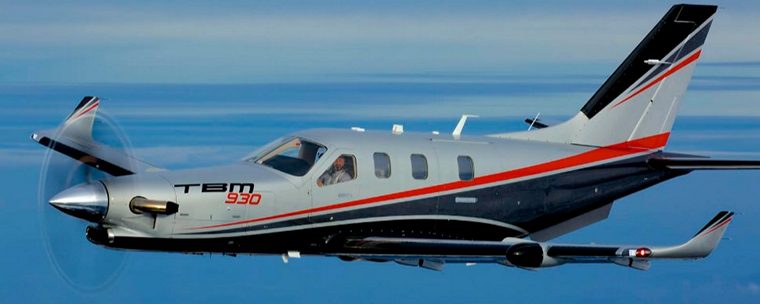 Photo © TBM Daher



Daher announced that 208 Aviation, a private independent company, has been appointed as the TBM Service Centre for the Southern Africa region.
208 Aviation provides professional maintenance and support for new and used turbine aircraft. Based at Wonderboom Airport - just north of Pretoria, South Africa - it holds Civil Aviation Authority approvals for maintenance in South Africa, Mozambique, Zambia and Zimbabwe. The company also operates in such neighbouring countries as Botswana, Lesotho, Nigeria and Swaziland.
"After an extensive survey of the companies offering maintenance services for general aviation aircraft in Southern Africa, we selected 208 Aviation based on its superior workmanship and dedication to excellent customer service - which are key contributing factors to the success of our TBM aircraft." explained Nicolas Chabbert, Senior Vice President of the Daher Airplane Business Unit. "Through such a partnership, we look forward to developing our TBM sales in this region."
Ben Esterhuizen, the manager of 208 Aviation, said his company has become strong, internationally-recognized aircraft maintenance organization that is well positioned to serve the family of TBM very fast turboprop aircraft.
"We thank Daher for selecting us as an official TBM Service Centre in our region," Esterhuizen added. "We're ready to offer our skills across a full range of aircraft maintenance and support tasks."
OLDEST CERTIFIED ROTAX AIRCRAFT ENGINE STILL IN OPERATION HAS BEEN FOUND


Photos © Rotax/Dimona

Last year, BRP and its Rotax brand celebrated 40 years of Rotax aircraft engines and launched a contest that ended on December 31, 2015 to find the oldest certified Rotax aircraft engine in operation.
The contest winner was Kenneth Gates from Cedaredge, CO, who owns a Super Dimona (N351HK) equipped with a Rotax 912 A certified engine. His aircraft engine with the serial number 36351 was produced in 1991 and is still in operation. Each participant had to provide a copy of the log book and latest proof of maintenance as well as personal contact information to his nearest authorized Rotax aircraft engine distributor.
The owner of the oldest active certified Rotax aircraft engine was invited to visit the Rotax factory in Gunskirchen, Austria where over 175,000 of the well-known Rotax aircraft engines have been developed and produced. The invitation included the travel expenses for two, two nights in a 4-star hotel, a tour of the Rotax facility and a welcome package.
"We were very impressed by the efficient processes used at the Rotax factory and the customer oriented attitude displayed by the management. Everyone is clearly very excited about continuous improvement and manufacturing the best products. We thoroughly enjoyed getting to know the people and places of the Wels/Gunskirchen area," said Kenneth Gates, who retired from the US Air Force after a 25 years career and currently works as a schoolteacher in Colorado.
"It was a pleasure to welcome in Austria the contest winner with his wife and to show them the place where their own aircraft engine was produced. Moreover, they did not only visit the aircraft engines production, they also were among the first to see the brand new manufacturing area installed recently," said Thomas Uhr, vice-president BRP-Powertrain and general manager BRP-Rotax GmbH & Co KG.
In the new manufacturing area, the company produces parts for all its different types of Rotax engines: aircrafts, karts, snowmobiles, watercrafts, ATVs, 3-wheel and side-by-side vehicles. There are approximately 27,000 active 4-stroke and 13,000 active 2-stroke Rotax aircraft engines - certified and uncertified - in the fleet.
AIRBUS DEFENCE AND SPACE HAS SECURES FIRST ORDER IN 2016 FOR C295W TRANSPORT AND MISSION AIRCRAFT




Photo © Airbus


Mali becomes the 23rd nation to order the C295 with an order for one winglet-equipped C295W model, now the standard version, in transport configuration for the Mali Air Force. Delivery is due in the second half of this year.
Head of Marketing and Sales, Jean-Pierre Talamoni said: "This order from Mali reflects the C295W's proven ability to handle the exceptionally harsh operating conditions encountered in sub-Saharan Africa."
The new generation C295 is the ideal aircraft for defence and civic missions to the benefit of society, such as humanitarian actions, homeland security, and environmental surveillance. Thanks to its robustness and reliability, simple systems, and optimal cabin, this medium sized tactical airlifter provides wide versatility and flexibility, necessary for personnel, troop and bulky/palletized cargo transportation, casualty evacuation, communication and logistic duties, and air-dropping. Its flexible design, long endurance and modern systems have made it an outstanding platform for a wide range of ISR roles including anti-submarine and ship warfare, airborne early warning, and maritime surveillance. The C295 is part of the Airbus Defence and Space family of light and medium airlifters which also includes the earlier C212 and smaller CN235 platforms. Airbus Defence and Space now offers the C295W, featuring as standard winglets and higher engine power ratings, giving increased performance in all flight phases and lower fuel burn.
PLANESENSE, INC. JET FLEET CONTINUES TO GROW WITH ADDITION OF THIRD NEXTANT 400XTI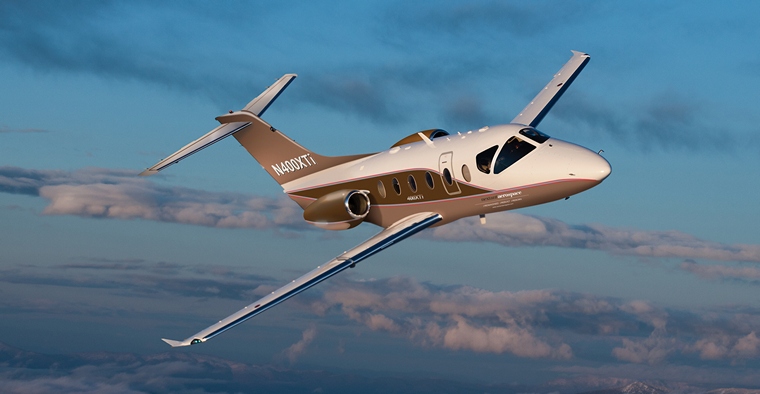 Photo © Nextant

Nextant Aerospace, which makes the 400XTi the world's only remanufactured business jet, announced today that PlaneSense, Inc. has taken delivery of their 3rd Nextant 400XTi aircraft.
"It has been just over a year since our companies announced the initial order and today we are pleased to take one more step forward with the delivery of the third 400XTi to PlaneSense, Inc.," stated Jay Heublein, Executive Vice President for Nextant Aerospace. "The enhanced performance of the 400XTi opens up city pairs that were previously not possible with a light jet product. This added performance combined with the custom features of the PlaneSense 400XTi cabin, has proven to be a great combination."
Now in its 21st year of operation, the PlaneSense program is the third largest fractional program manager in the United States.
"The Nextant 400XTi gives us aircraft diversity so we can fit the right plane to the right mission," said President and CEO of PlaneSense, Inc. George Antoniadis. "The efficiency of a turboprop for shorter haul operations and short and unimproved fields, and the speed of the jet for longer trips, allows options for our clients to choose which aircraft best suits their trips."
HAL INDIGENOUS TRAINER AIRCRAFT MAKES INAUGURAL FLIGHT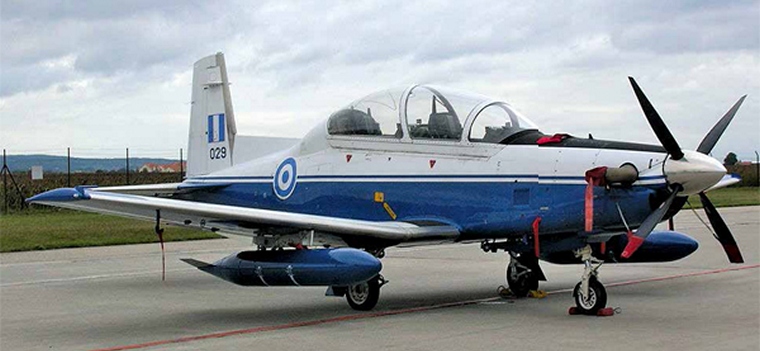 Photo www.indiastrategic.in

HAL launched the detail design of the aircraft by earmarking its internal resources in August 2013. The detailed design phase was completed in May 2015 and from there it has taken only one year to fly the first prototype.
The project includes many first time initiatives such as Digital Mock Up (DMU), real time systems clash analyses, laser tracking of assembly jigs, six degree of freedom, mathematical model, complete glass cockpit etc. HTT-40 has been designed not only to meet the current requirement of the Indian Air Force but also it has provision for role expansion to include weapons for the trainer aircraft.
The Defence Minister Mr. Manohar Parrikar witnessed the inaugural flight of India's own indigenous HTT 40 (Basic Trainer Aircraft - BTA) designed and developed by HAL here today at HAL airport. The aircraft was flown by Group Captains Subramaniam and Venugopal for about 10-15 minutes around 09.15 hours in the clouded skies.
Mr. Parrikar congratulated the team HAL and said "the young team has taken a calculated risk and they have flown the aircraft within one year and kept their assurance. The indigenous content on HTT-40 is close to 80%. Almost 50% of the components on HTT-40 are manufactured by private players of the Indian aerospace ecosystem. Here, the role of private players and MSMEs has been significant in the production of parts. The IAF is positive in all these developments".
VIKING AIR LIMITED ACQUIRES WORLDWIDE CL-415 WATERBOMBER PROGRAM





Photos © Bombardier


Viking Air Limited ("Viking"), a global leader of utility aircraft, support and services and manufacturer of the world-renowned Twin Otter, today announced the acquisition of the worldwide amphibious aircraft program from Bombardier. The amphibious aircraft program includes the Bombardier CL-415 water bomber and its variants, as well as the earlier CL-215 and CL-215T versions. The Bombardier 415 is the aviation industry's benchmark amphibious aircraft and the backbone of firefighting missions around the globe. Designed and built in Canada with a heritage that dates back almost 50 years, it is the only western aircraft purpose-built for firefighting.
The transaction will see Viking acquire the Type Certificates (manufacturing rights) for all variants of Bombardier's amphibious aircraft, and assume responsibility for product support, parts and service for the fleet of some 170 water bombers in service with 21 operators in 11 countries around the world. This follows Viking's successful model of acquiring, supporting and sustaining utility aircraft programs, including manufacturing the world-renowned Twin Otter Series 400 aircraft. Viking will support the worldwide amphibious aircraft program from a newly acquired and specially repurposed 50,000 square foot facility in Calgary. Terms of the transaction were not disclosed.

"This acquisition expands Viking's capabilities in product support and parts into another vital niche aviation segment, and ensures that a unique and important Canadian innovation stays in Canada," said David Curtis, President and Chief Executive Officer of Viking. "We are proud to add another iconic Canadian aircraft program to Viking's stable, our aim is to take the 415 to its highest potential and keep these aircraft in service for decades to come. This transaction builds on our presence in British Columbia and Alberta and expands on the existing strengths of the western Canadian aerospace industry. At the same time, we will continue to rely on an extensive supply chain in Quebec and Ontario to support both the amphibious aircraft and Twin Otter programs."
Today, Viking employs approximately 88 people in Calgary and more than 330 at its headquarters and facilities in Victoria. With this new program Viking expects to add up to 40 people to its workforce in Victoria and Calgary.
Viking's new facility located near Calgary International Airport (CYYC) is in addition to the company's existing 70,000 square foot facility at CYYC. Viking's existing facilities in Calgary will be repurposed to accommodate existing Twin Otter activities, as well as the addition of the amphibious aircraft program.

Russia, Chulman: A Aerolimousine BAe 125-800 suffered substantial damage to the outer 2m of the left wing when, it during a premature descent, struck trees 18km from its intended destination of Neryungri's Chulman airport. The aircraft was approaching the airport, sited in mountainous terrain, on a heading of 083° at night in low-cloud conditions. For a typical 3° glide path an aircraft would normally, at this distance, have been operating at a height of some 3,000ft. After executing a go-around the aircraft subsequently landed safely. None of the five passengers and three crew members was injured.
USA, Texas: The Texas Department of Public Safety arrested a male suspect for allegedly illuminating an aircraft with a laser light in Hidalgo County. DPS troopers responded to assist U.S. Customs and Border Protection aircraft personnel after their aircraft was illuminated by a laser light on the ground and arrested a suspect.
USA, Arizona: A Los Angeles-bound Compass Airlines Embraer 170 operating on behalf of Delta Airlines was intercepted by two F-16 fighters and diverted to Arizona's Tucson International Airport following an on-board "verbal disturbance" involving a passenger. The plane's flight crew notified the captain and co-pilot of the disturbance, leading to the F-16 fighter escort. No details on the disturbance were released but according to sources it met the criteria to launch the fighters. The Tucson Airport Authority Police confirmed that one of its uniformed officers, along with an FBI agent, escorted and handcuffed the suspect who was taken into federal custody.
Singapore, Changi Airport: A Singapore Airlines 777-300ER caught fire while making an emergency landing at Changi Airport after turning back from a flight to Milan following an engine oil warning message. The aircraft's right engine caught fire after the aircraft touched down at Changi Airport. The fire was put out by airport emergency services and there were no injuries to the 222 passengers and 19 crew on board.
USA, Wikieup: A Robinson R-66 that had left Prescott heading for Riverside, California crashed near Alamo Lake, killing both people on board. It was reported missing when it did not arrive Thursday afternoon, but wasn't found until about 4:30 a.m. Friday. The helicopter caught fire after the crash.




5 JULY 1917

First flight of The Fokker Dr.I Dreidecker, famous WWI German triplane fighter aircraft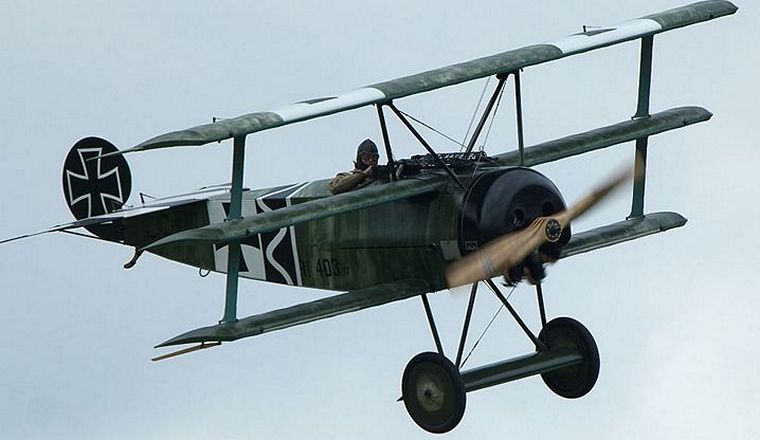 Dr.I reproduction at Airpower 11 Airshow. Photo Matthias Kabel / commons.wikimedia.org

The Fokker Dr.I Dreidecker (triplane) was a World War I fighter aircraft built by Fokker-Flugzeugwerke. The Dr.I saw widespread service in the spring of 1918. It became renowned as the aircraft in which Manfred von Richthofen gained his last 19 victories, and in which he was killed on 21 April 1918.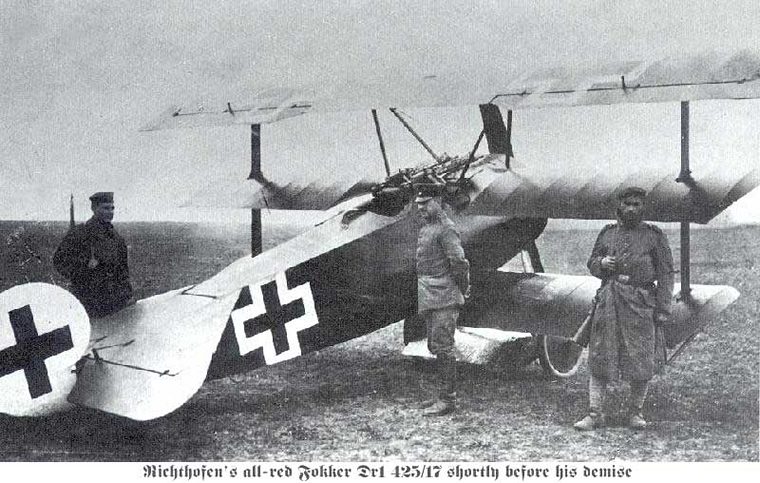 Richthofen's all red Dr.I serial 425 17. Photo commons.wikimedia.org



In February 1917, the Sopwith Triplane began to appear over the Western Front. Despite its single Vickers machine gun armament, the Sopwith swiftly proved itself superior to the more heavily armed Albatros fighters then in use by the Luftstreitkräfte. Fokker-Flugzeugwerke responded by converting an unfinished biplane prototype into the V.4, a small, rotary-powered triplane with a steel tube fuselage and thick cantilever wings, first developed during Fokker's government-mandated collaboration with Hugo Junkers. Initial tests revealed that the V.4 had unacceptably high control forces resulting from the use of unbalanced ailerons and elevators.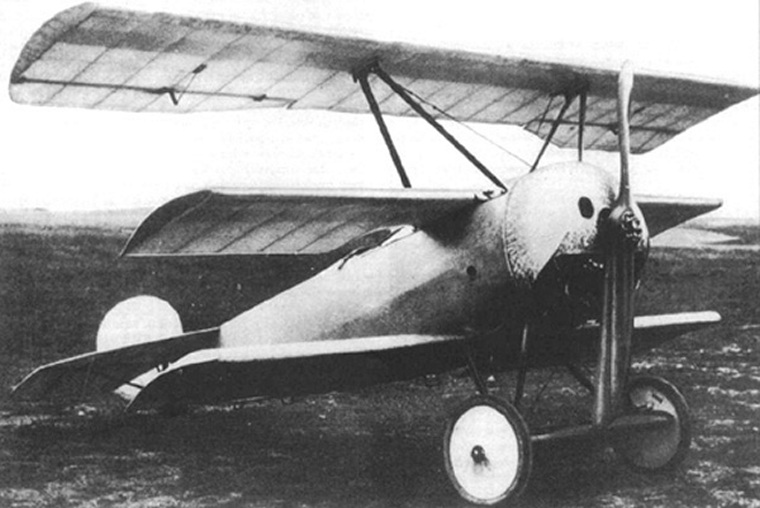 Fokker Dr.1 Photo www.fokkerdr1.com / commons.wikimedia.org


The Dr.I was considerably slower than contemporary Allied fighters in level flight and in a dive. While initial rate of climb was excellent, performance fell off dramatically at higher altitudes because of the low compression of the Oberursel Ur.II, a clone of the Le Rhône 9J rotary engine. As the war continued, chronic shortages of castor oil made rotary operation increasingly difficult. The poor quality of German ersatz lubricant resulted in many engine failures, particularly during the summer of 1918.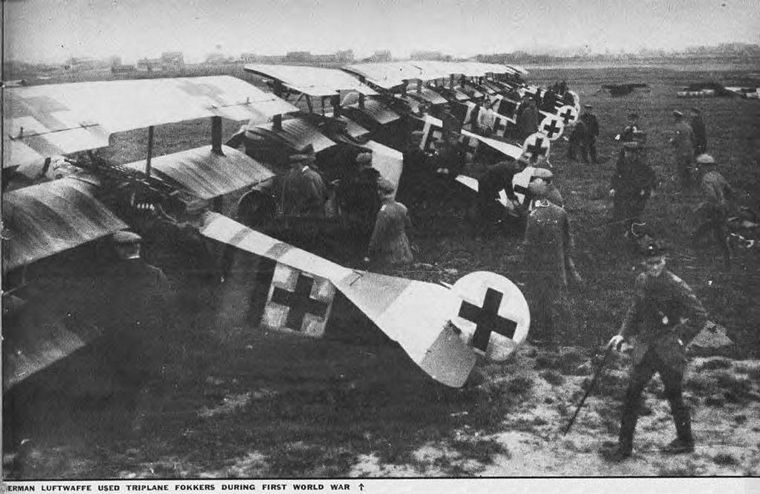 Triplanes of Jasta 26 at Erchin, France. Photos ©Naval Aviation News magazine commons.wikimedia.org


The Dr.I suffered other deficiencies. The pilot's view was poor during take-off and landing. The cockpit was cramped and furnished with materials of inferior quality. Furthermore, the proximity of the gun butts to the cockpit, combined with inadequate crash padding, left the pilot vulnerable to serious head injury in the event of a crash landing.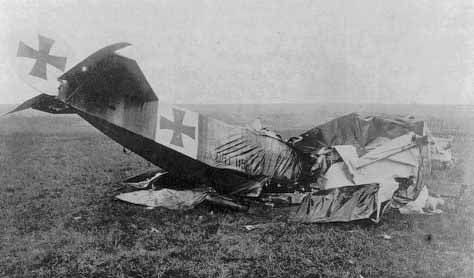 Photo commons.wikimedia.org
Heinrich Gontermann's crashed Dr.I, serial 115 17
.In one of the accidents Heinrich Gontermann was fatally injured in a crash landing. Lieutenant Günther Pastor of Jasta 11 was killed two days later when his triplane broke up in level flight. Inspection of the wrecked aircraft showed that the wings had been poorly constructed. Examination of other high-time triplanes confirmed these findings. On 2 November, Idflieg grounded all remaining triplanes pending an inquiry. Idflieg convened a Sturzkommission (crash commission) which concluded that poor construction and lack of waterproofing had allowed moisture to damage the wing structure. This caused the wing ribs to disintegrate and the ailerons to break away in flight.
The triplane's chronic structural problems destroyed any prospect of large-scale orders. Production eventually ended in May 1918, by which time only 320 had been manufactured. The Dr.I was withdrawn from frontline service as the Fokker D.VII entered widespread service in June and July. Jasta 19 was the last squadron to be fully equipped with the Dr.I.



For a free no obligations quote email info@pilotspost.com