THIS WEEK IN MIDWEEK UPDATE


AvClicks Photo Competition……Plan Your Weekend……..Forthcoming Events


Aviation News………. Worldwide Incidents and Accidents


This Week in Aviation History………Advertising Rate Card







Pilot's Post is proud to launch its "AVclick 2016" aviation related photo competition. By entering your favourite photos, you will not only share your aviation photography passion with thousands of others, you will also stand a chance to win exciting prizes this year. Our prizes for this competition were carefully chosen to suit everyone's aviation interest and that is why we are offering the winner a choice between three different options.

For more information go to: www.pilotspost.com/arn0000956



This Week's Four Finalist
To vote for your favourite photo click on "Vote for"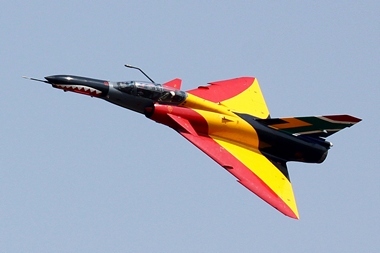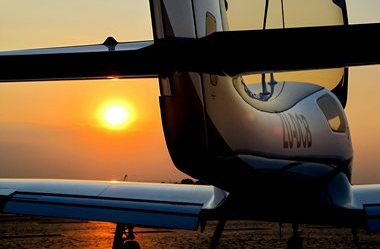 Vote for 10-1…………………………Vote for 10-2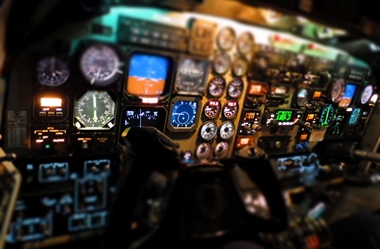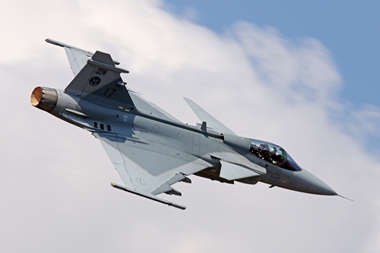 Vote for 10-3………………………….Vote for 10-4



Go to http://www.pilotspost.com/arn0001006 to vote for the May finalist






6: EAA Chapter 322 monthly meeting, Dickie Fritz Moth Hall Edenvale. Contact
editor@afskies.co.za
Mike Blyth to show The Airplane Factory's 'Wild Landings' at the forthcoming EAA 322 July meeting this coming Wednesday 6 July.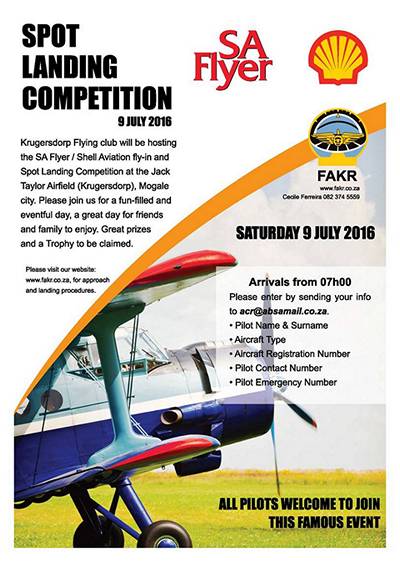 9: SA Flyer / Shell Spot Landing Competition at Krugersdorp - FAKR. Please ENTER by sending your Name, contact number, Aircraft type & registration number to
acr@absamail.co.za
or
kfc@iafrica.com
or whatsapp to 082 374 5559. Fun filled day with great prizes to be won….. and entry is free !!!
8 to 10: Absolute Aviation Beechcraft and Cessna fly away to St Lucia KwaZulu Natal. Contact Lizere Malan Tel: 011 548 3000 E-mail:
lizere@absoluteaviation.co.za

JULY


13: Aero Club safety campaign, Northern Cape. Wednesday 13 July Upington Flying Club evening.
14-15: SAC Nationals New Tempe Airfield, Bloemfontein. Contact Annie Boon e-mail:
chunge@mweb.co.za
16: New Tempe airshow. Contact Andre Steyn e-mail:
pro@westline.co.za
Cell: 093 441 3903
15-17: Taildraggers fly in Nylstroom. Contact Richard Nicholson e-mail:
rgn@pcwireless.co.za
16: SAPFA Hoedspruit fun rally. Contact Wynand Uys e-mail:
wynand@ottersden.co.za
22-23: Middleburg airshow. Contact Richard Lovett e-mail:
mail@pegasusi.co.za
Cell: 082 771 8775
25-31: EAA AirVenture Oshkosh, Wisconsin, USA. Camping on the airfield contact Neil Bowden e-mail:
neil1@telkomsa.net
. Hotels in Appleton contact Calvin Fabig e-mail:
calvin@designer.co.za
27: Chopper gathering at AFB Zwartkop 5 Hangar 11h00 to 19h00. Contact Slade Healy e-mail:
slade430@yahoo.com
27-28: Aero Club safety campaign, Mpumalanga. Wednesday 27 July Nelspruit Flying Club evening. Thursday 28 Middelburg Flying Club evening.
AUGUST


3: EAA Chapter 322 monthly meeting, Dickie Fritz Moth Hall Edenvale. Contact
editor@afskies.co.za
5: SAPFA Protea Team Training Brits airfield. Contact Frank Eckard e-mail:
frank.eckard@mweb.co.za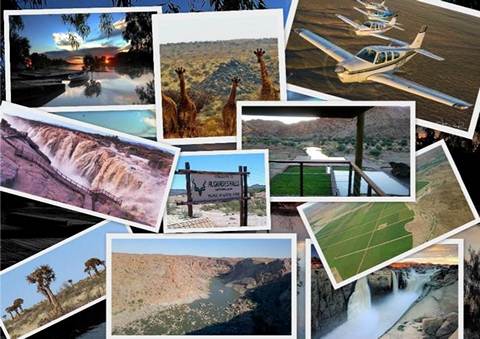 5th - 9th: Thank you for joining the NAC Fly Away Team on what promises to be another spectacular four day flying tour of one of the most beautiful regions in our country. You can look forward to exquisite cuisine, beautiful wine farms, languid golden honey, breathtaking views and stunning sunsets. Click here to download your NAC Fly Away Information Pack which contains the schedule of events. Please feel free to contact Deneys Potgieter on +27 82 891 4354 or e-mail
deneys.potgieter@nac.co.za
should you require any additional information. We can't wait to share this adventure with you!
6: SAAF Museum flying training and open days. Contact 012 351 2342 or E-mail:
webmaster@saafmuseum.org
4-14: SAC Advanced World Championships Poland. Contact Annie Boon e-mail:
chunge@mweb.co.za
13: Bethlehem airshow. Contact Stephan Fourie e-mail:
fouriesj1491@gmail.com
15-17: Aero Club safety campaign, Eastern Cape. Monday 15 August, Border Aviation Club, East London evening. Tuesday 16 August, 43 Air School Port Alfred. Wednesday 17, Algoa Flying Club Port Elizabeth evening
21: Grand Rand airshow. Contact Stuart Coetzee e-mail:
info@randairport.co.za
Tel: 082-4440407
23-25: Aero Club safety campaign, Limpopo. Tuesday 23 August Polokwane airfield club house evening. Wednesday 24 August Tzaneen airfield club house evening. Thursday 25 August Hoedspruit airfield club house evening.
27: Chopper gathering at AFB Zwartkop 5 Hangar 11h00 to 19h00. Contact Slade Healy e-mail: slade430@yahoo.com
27: Toys for Boys at Tedderfield Air Park. Contact 071 516 2157. e-mail:
jhb.parties@gmail.com





NELSPRUIT BASED MICRO AVIATION DELIVERS FOURTEEN BATHAWKS TO BOTSWANA NATURE CONSERVATION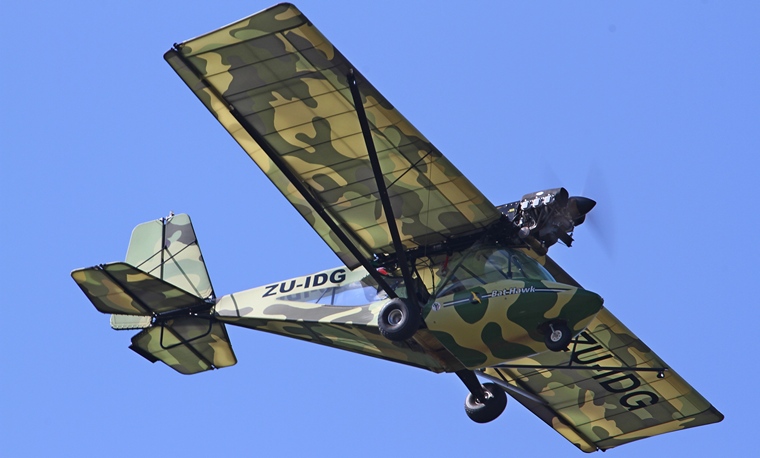 Photo © Willie Bodenstein



Fourteen Bathawk aircraft build by Nelspruit based Micro Aviation has been delivered to Botswana's Department of Wildlife and National Parks. First deliveries started in I April this year, with final deliveries earlier this month. The Bat Hawks will be used in the fight against poaching as well as assist in curbing cross border crime.
Brigadier, Benjamin Masunga of the Botswana Defence Force said that personnel from the Defence Force, Botswana Police Service and Department of Wildlife and National Parks concluded a training course on 17 June. Masunga said the government of Botswana wants to send a clear message that it remains committed to the fight against poaching in order to protect elephants, rhinos and other critically endangered animal species.
The Botswana Defence Force is responsible for patrolling the eastern and northern parts of the country that include Chobe and Ngami, the police is responsible for the Central Kalahari Game Reserve while the wildlife and national parks department patrols the Kalahari Transfrontier and the Mabuasehube Game Reserve.
The Bat Hawk, South Africa's bestselling light sport aircraft which features a strut-braced high-wing, a two-seats-in-side-by-side configuration open cockpit, fixed tri-cycle landing gear and a Camit six cylinder 125hp engine set in tractor configuration is built for operations in rugged conditions. Due to its slow forward cruising speed as well as its quiet operation, it is well suited for aerial surveillance over game reserves.
Some of its roles include reconnaissance and surveillance, carcass location, fence checks, aerial photography, surveys, water-point and rare species monitoring and scientific and research data collection.
THE NIGERIAN AIR FORCE (NAF) ACQUIRES 10 SUPER MUSHSHAK LIGHT BASIC TRAINER JETS FROM PAKISTAN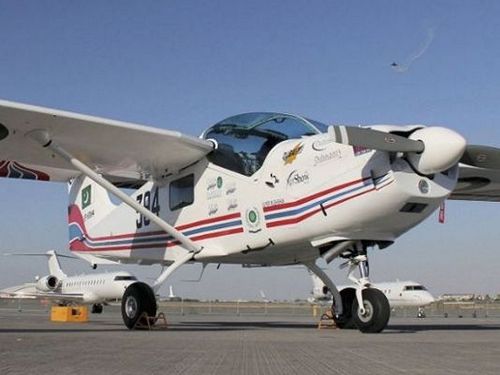 The Nigerian Air Force (NAF) says it has concluded a deal for the acquisition of 10 Super Mushshak light basic trainer jets from Pakistan to boost training at the force's main flight training school in the northern city of Kaduna.
Speaking at a graduation ceremony of pilots at the 301 Flight Training School in Kaduna last week, NAF Chief of Staff Air Marshal Sadique Baba Abubakar said the aircraft would be supplied shortly by the Pakistan Aeronautical Complex (PAC).
Abubakar said the sale agreement included the deployment of Pakistani pilots and aircraft maintenance technicians to the country to train locals in the operation and maintenance of the aircraft. Further, he said the NAF had just completed an airport expansion to accommodate the new aircraft.
The defence chief added that the NAF garrison in Kaduna will, before the end of this year, take delivery of three Pakistani-made JF-17 Thunder fighter aircraft and Russian-made Mil Mi-35 helicopters to boost ongoing counterinsurgency operations against Islamist militant group Boko Haram in the northeast of the country.
"The induction of the Super Mushshak trainer aircraft will boost our capabilities by training our pilots in the full spectrum of military flight training," Abubakar said. In addition to the 10 new pilots who graduated locally, the NAF has sent 10 pilots for specialized combat training in the United Kingdom while another 10 are being trained in South Africa.
Eight more fighter aircraft and helicopter pilots are undergoing training at the International Aviation College in the city of Ilorin, Abubakar said. The NAF has embarked on a costly force modernization program, with many deals for the supply of new aircraft and aerial defence weapons under currently negotiation.
According to NAF director of public relations and information, Capt. Ayodele Famuyiwa, the country is also negotiating with the US for the acquisition of up to 20 Brazilian-made second-hand A-29 Super Tucano aircraft to replace the aging fleet of Alpha jets, which form the vanguard of the airborne counterinsurgency units. According to the 2016 Nigerian defence budget, the NAF plans to order up to 20 JF-17s from PAC at a cost of $25 million, while the cost of the 10 Super Mushshak basic trainers was estimated at $10.2 million.
BLOODHOUND ANNOUNCES DATE FOR WORLD RECORD ATTEMPT: OCTOBER 2017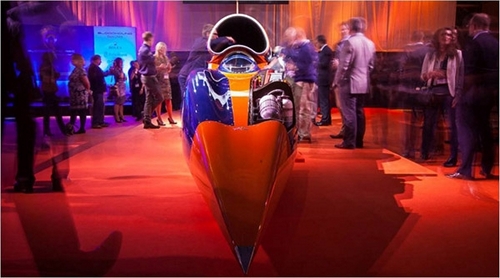 We're delighted to announce that the target date for BLOODHOUND's 800mph world land speed record attempt is October 2017; 20 years after Thrust SSC set the existing record. Funding has been secured, with major deals recently signed, and race preparation is underway for high speed runs at the Hakskeen Pan, Northern Cape, South Africa, in Autumn next year.
BLOODHOUND SSC will travel under its own power for the first time at Newquay in June 2017, in a slow speed shakedown test at around 220mph (354km/h). This will also be an opportunity for the team to practice live-streaming data and imagery from the car.
Project Director Richard Noble said, "This is probably the biggest moment in the Project's history - now we can put our foot down and really go for it! We're in this position thanks to the incredible support of our partners and sponsors, and the dedication and sacrifice of many people, including a skeleton crew who have held the fort recently. Most of all it has been the amazing public response that has sustained us. Thousands of children up and down the country are racing Model Rocket Cars and there is tremendous public enthusiasm for the Project wherever we go."

DASSAULT'S FALCON 8X RECEIVES EASA CERTIFICATION






Photo © Dassault


Dassault Aviation's new flagship, the 6,450 nm Falcon 8X, has been certified by the European Aviation Safety Agency (EASA), preparing the way for service introduction of the big new trijet. Receipt of the approval is right in line with the established program schedule. FAA certification is expected in the coming weeks, with entry into service in the early fourth quarter.
In late April, Falcon 8X s/n 03 completed a global proving tour designed to demonstrate aircraft capabilities under different conditions of operation with a particular focus on cabin comfort and connectivity. The 65-flight 55,000 nm campaign took the aircraft to 46 destinations, from North, Central and South America to Europe, the Middle East, China and Southeast Asia. Missions varied in length, from 18 minutes to 14 hours, including ultra-long range flights from Singapore and Sao Paulo to Paris and from New York to Abu Dhabi. The aircraft experienced a full range of flight conditions, from hot weather and extreme cold (-33°C) to extra high and low humidity environments.
A total of 26 test and operational pilots took part in the tests, along with more than 60 engineers, technicians and flight attendants. The three aircraft used in the flight test program are now being redeployed following the completion of the flight test and certification campaign, which totalled over 830 hours over 400 flights.
Meanwhile, production is continuing to ramp up to meet growing demand for the aircraft. Serial number 26 is currently in final assembly at the Dassault's Mérignac production plant near Bordeaux. 12 aircraft are already in cabin outfitting at the company's Little Rock, Arkansas completion facility.


FIRST COMMERCIAL FLIGHT OF CHINA'S COMAC ARJ-21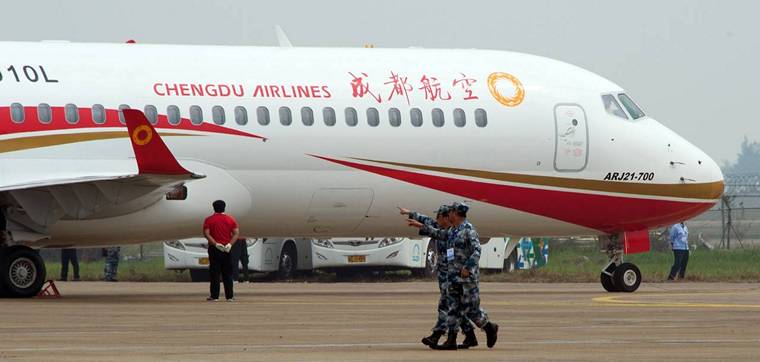 Photo © Comac


China's first domestically designed and built passenger jet, the Comac 90 seat twin engine ARJ-21, made its first commercial flight with launch customer Chengdu Airlines, from Chengdu in central China to Shanghai.
According to Wu Xingshi, ARJ-21's former chief designer, the ARJ offers valuable experience for China's aviation industry, especially in the large civil aircraft area.
In the 14 years since the launch of the program Comac has built just six ARJ-21. The Chinese market for commercial airplanes thought is huge and growing and with an estimated list price of approximately $30 million The ARJ-21 cost substantially less than similar Western jets.
Almost a decade behind schedule Comac has received orders for 300 ARJ-21s. The majority of the orders are from Chinese companies whilst a few have been sold to too aviation companies in Laos, Indonesia, Myanmar and the Republic of Congo as well as an order for five from US-based leasing company GECAS.
HISTORICAL DAY FOR INDIA: FIRST TWO TEJAS FIGHTERS INDUCTED INTO THE IAF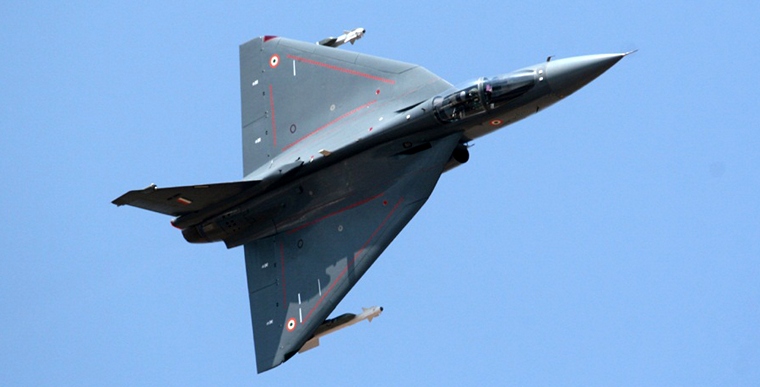 Photo commons.wikimedia.org

Hindustan Aeronautics Limited handed over the first two Tejas aircraft to the Indian Air Force which will make up the 'Flying Daggers' 45, the name of the first squadron of the LCA.
India's first indigenous LCA, which is all set to replace the MiG-21 series, is a result of several years of design and development work by Aeronautical Development Agency (ADA) and HAL. The HAL Tejas is an Indian single-seat, single-jet engine, multi-role light fighter designed by the Aeronautical Development Agency (ADA) and Hindustan Aeronautics Limited (HAL) for the Indian Air Force and Navy. The aircraft has a tail-less compound delta-wing configuration, which gives it high maneuverablility.
It integrates technologies such as relaxed static stability, fly-by-wire flight control system, multi-mode radar, integrated digital avionics system, composite material structures, and a flat rated engine. It is the smallest and lightest in its class of contemporary supersonic combat aircraft.
NEW SMOKE OIL CAR FOR OSH16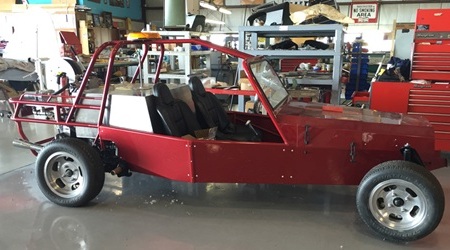 A new smoke oil car built from scratch by a group of EAA's own will debut at AirVenture 2016, replacing the old 1966 Buick Special that used to carry smoke oil out to the flight line.
The new smoke oil car, built in a style similar to a dune buggy, was designed and constructed by EAA's maintenance team under the direction of Gary Doehling.
Smoke oil, which produces the contrails seen during air shows, is transported by the smoke oil car to performing aircraft prior to their shows so crews can fill up the aircraft's reservoir. Doehling said the tank for the new car was built to hold two 55-gallon barrels of smoke oil. Typical airplanes use anywhere from a few gallons to 20 or 30 gallons, depending on the size of the aircraft.
The maintenance team has been working on the new car for two years in between other projects, and Doehling estimated there are less than 100 hours of work left.
The Buick Special, which was Tom Poberezny's first car until he donated it for AirVenture use in the 1970s, will continue to be used as a backup. Dick Knapinski, EAA's director of communications, said while EAA is sad that the bright red Buick has reached the end of its days, we are excited to unveil the new smoke oil car this summer.
"It's one of those internal iconic things about AirVenture," Knapinski said. "It's a little known but important part of what makes AirVenture work."

India, Mumbai: An Indian man was arrested for harassing a female flight attendant and forcing her to take a selfie with him on an international Jet Airways flight from Saudi Arabia's Dammam to Mumbai. He further violated safety rules by proceeding to smoke in the airplane's toilet. The passenger was arrested after the flight landed in Mumbai, and booked under the charges of endangering the life of others, aircraft safety violations and assaulting women.
Russia, Irkutsk: A Russian IL -76 with ten people on board on a firefighting mission has gone missing in the Irkutsk region. Seven aircraft (5 planes and 2 helicopters) have been dispatched for search operation, as well as ground team of the Baikal Search and Rescue unit and rescue and recovery service of Irkutsk Region. The IL-76 that had its first flight in 1974, is considered the most popular heavy cargo aircraft in the Russian Federation. Around a thousand planes of this model have been created in Russia in the past 40 years. Approximately 70 of them were lost overall, a third of that number was destroyed in military operations.
USA, Washington: An American Airlines A320 with 151 passengers and six crew members aboard caught fire at Sea-Tac Airport on Wednesday morning as it was taxiing toward the runway. Flight 728, was destined for Philadelphia when a controller warned the pilot about the fire. The A320 had apparently experienced a mechanical issue with the auxiliary power unit (APU) prior to departure from Seattle. The Sea-Tac Airport fire crews put out the flames on the tarmac. There were no injuries.
Spain, Madrid: A LATAM Airlines Boeing 787-8 Dreamliner made an emergency landing in the Spanish capital of Madrid after the cabin crew reported possible gases coming from the cargo area during a flight from Germany. The airline said the cabin crew had reported the "possible presence of gases from the aircraft hold", which caused the alert. Emergency services met the aircraft upon its landing at Madrid Barajas International Airport and passengers were evacuated without incidents.





9 JULY 1910

Walter Brookins attains an altitude of 6,175 feet in a Wright biplane, becoming the first to fly a mile high and wins a prize of $5,000 for his feat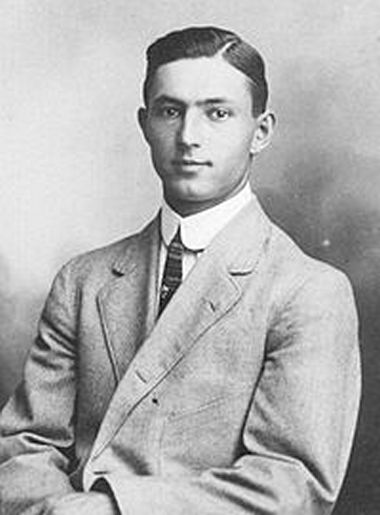 Walter Richard Brookins

Walter Richard Brookins (11 July 1889 - 29 April 1953) was the first pilot trained by the Wright brothers for their exhibition team. Walter was taught at school by Katharine Wright, sister of the Wright brothers and that led to his interest in flying.
He was one of the elite group whom the Wrights had trained to be exhibition fliers and had the distinction of being the first to whom Orville gave lessons. In the winter of 1910 Brookins accompanied Orville to a field near Montgomery, Alabama (now Maxwell Field), where the climate was more conducive to flying than at the Wright's Huffman Prairie, outside of Dayton. He was an apt pupil, soloing after two and a half hours of instruction and becoming an instructor himself when Orville went home.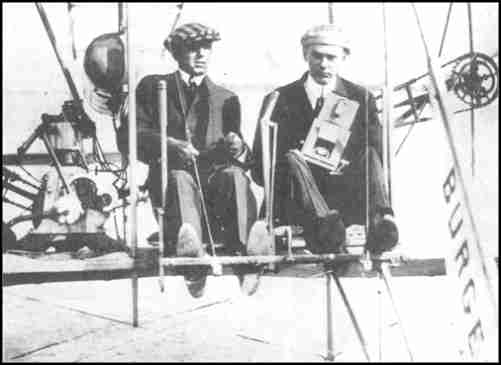 Walter Brookins, surrounded by a maze of flight and engine instruments, at the controls of W. E. Scripps 1912 Burgess-Curtiss flying boat

That summer Brookins took part in exhibitions at Indianapolis and Chicago, making a speciality of high flying; at the former city on 14 June he set a world altitude mark of 4,380 feet.
Brookins had a few other tricks up his sleeve. On 7 July Wilbur Wright wrote to Charlie Rolls about Brookin's record of a complete circle in 6 2/3 seconds...I do not expect to be beaten soon. It was the most hair lifting performance I have ever seen. The circle was not over a hundred feet in diameter, measured at the middle of the machine, and about eighty-five at the inside edge. The centrifugal force was nearly double the weight of the machine, and the strain of the machine was about two and a half times the normal strain. It was a beautifully executed feat, but the strains were too great to make such things safe for everyday work.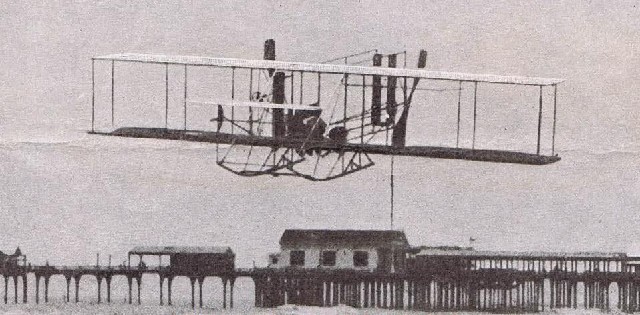 Walter R. Brookins and his Wright Flyer at Atlantic City, New Jersey, 9 July 1910

Brookins later set world records for altitude, transcontinental flight and endurance. He died in 1953 in Los Angeles and his ashes were buried at the Valhalla Memorial Park Cemetery in North Hollywood, California.




For a free no obligations quote email info@pilotspost.com