THIS WEEK IN MIDWEEK UPDATE


AvClicks Photo Competition……Plan Your Weekend……..Forthcoming Events


Aviation News………. Worldwide Incidents and Accidents


This Week in Aviation History………Advertising Rate Card






Pilot's Post is proud to launch its "AVclick 2016" aviation related photo competition. By entering your favourite photos, you will not only share your aviation photography passion with thousands of others, you will also stand a chance to win exciting prizes this year. Our prizes for this competition were carefully chosen to suit everyone's aviation interest and that is why we are offering the winner a choice between three different options.

For more information go to: www.pilotspost.com/arn0000956


This Week's Four Finalist

To vote for your favourite photo click on "Vote for"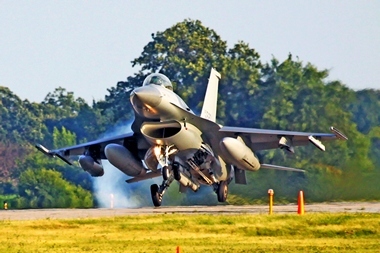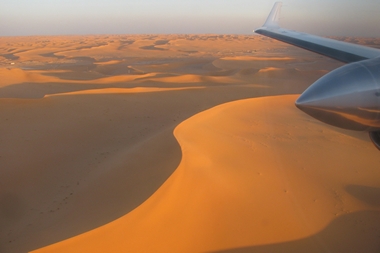 Vote for 16-1…………………………Vote for 16-2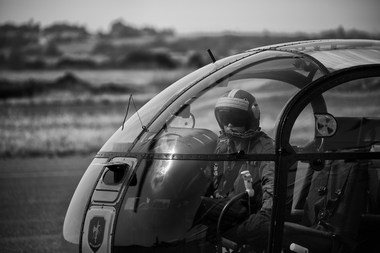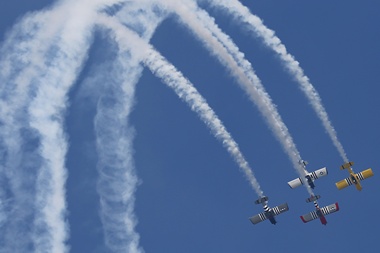 Vote for 16-3………………………….Vote for 16-4


Go to www.pilotspost.com/arn0001037 to vote for the July finalist






19-20: SA Landing Championship - Brits. Saturday the 20th is the competition day and for those who want to practice, Friday the 19th is the training day. This competition will be run according to the FAI rules as published on our website and Provincial Colours will be awarded to those who achieve the required standard. Please enter on the SAPFA website at:
http://www.sapfa.co.za/index.php/component/competition/?view=pilot
. Contact: Frank Eckard
frank.eckard@mweb.co.za
21: Grand Rand airshow. Contact Stuart Coetzee e-mail:
info@randairport.co.za
Tel: 082-4440407
23-25: Aero Club safety campaign, Limpopo. Tuesday 23 August Polokwane airfield club house evening. Wednesday 24 August Tzaneen airfield club house evening. Thursday 25 August Hoedspruit airfield club house evening

AUGUST


27: Bethlehem airshow. Contact Stephan Fourie e-mail:
fouriesj1491@gmail.com
27: Toys for Boys at Tedderfield Air Park. Contact 071 516 2157. e-mail:
jhb.parties@gmail.com
27: MISASA Best of the Best Showcase at Tedderfield Air Park. The MISASA Toyz4Boyz WWW Showcase is a joint event that features static displays. It is not an airshow. Contact Alan Mackenzie
editor@misasa.org
27: Chopper 2016 gathering at AFB Zwartkop, 5 Hangar 11h00 to 19h00 . Contact Slade Healy e-mail:
slade430@yahoo.com
or Matt Richards. The initial indications are that the day will coincide with a SAAF Museum Open Day as well as a SAAF Force Preparation Exercise therefore there should be plenty of activity.
SEPTEMBER


3: Kitty Hawk's annual RV day. Thee Kitty Hawk RV Raptor Team will be performing and the MG Car Club will also be visiting. Contact Irmarie Jooste (012) 802 0942
office@kitty-hawk.co.za
www.fakt.co.za
3: All aviation enthusiast are cordially invited (Space limited to 100 Aircraft). Arrivals will be from 08:00, A complimentary buffet breakfast will be served from 08:30 and there will be a safety talk Presented by Santjie Whites Team on Search and Rescue within South Africa. There will also be braai packs available should you wish to stay for a lunch. RSVP to
jonathan@airborneinsurance.co.za
or contact us on 011 467 8577.
3: SAAF Museum flying training and open days. E-mail:
webmaster@saafmuseum.org
7: EAA Chapter 322 monthly meeting, Dickie Fritz Moth Hall Edenvale. Contact
editor@afskies.co.za
10: The East Rand Flying Club invites aviators to a free fly-in breakfast. Breakfast will be served from 08:00 till 10:30 in the marquee to the North of runway 14/32. Parking will be along the taxiway in front of the hangars to the North of 14/32. FASI frequency is 122.4. Call crossing N12 to North & N17 to the South. Join overhead @ 6800' for light aircraft & 6300' for microlights. Runway 03/21 is tar. Runway 04/22 grass is now a taxiway. NOTE: Runway 14/32 will be closed. All circuits to the NORTH for 32. Takeoff from 14/32 NOT PERMITTED. All circuits to the WEST for 03/21.
10-11: SAC Gauteng regionals & Judges Trophy Vereeniging. Contact Annie Boon e-mail:
chunge@mweb.co.za
14-18: Africa Aerospace and Defence expo AFB Waterkloof. Contact Leona Redelinghuys e-mail:
expodir@aadexpo.co.za
17-18: 2016 Airfest at Wings Park. All welcome. Family fun combined with fly in and great laughs. Come over and have an awesome weekend. Vintage aircraft and even a jet or two. Go to
www.airfest.co.za
22-26: The 2016 Africa Cup . Hotel Numbi, Hazyview.



REFINED BEARHAWK 4-PLACE AIRCRAFT OFFERS ENHANCED PERFORMANCE


Photos © Bearhawk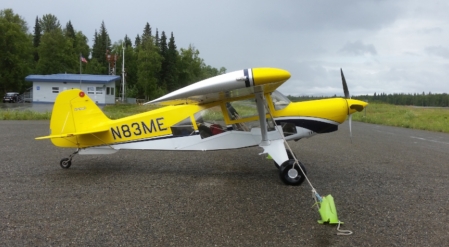 Bearhawk Aircraft announced today the unveiling of its Bearhawk Bravo. The Bravo is a refinement of 4-Place Bearhawk design that established the family of Bearhawk aircraft. The Bearhawk Bravo, referred to internally as the "Model B," will be available as both a plans-built design and a Quick Build kit. The aircraft features best-in-class speed, STOL capability, and large payload carrying capacity. The original design and modifications are by renowned aviator, mechanic and engineer Bob Barrows.
Most prominent among the design changes to the 4-Place Bearhawk "Model B" is the use of a Riblett 30-413.5 airfoil, as incorporated into the 2-Place follow-on Patrol. Following his study of the airfoil, Barrows felt the Riblett would offer some advantages over the Bearhawk's original NACA 4412 airfoil. Flight tests have proved this correct with the new wing producing gains in the range of five to eight MPH faster. This speed increase is coupled with similar if not better stall speeds, yet definitively greater stability in induced stall.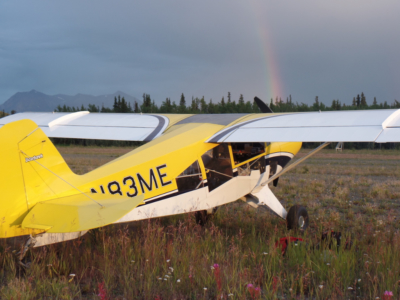 Additional changes incorporated into the Bearhawk Bravo are:
Use of aluminum fuselage formers, window sills and door sills in place of steel formers and sills offering weight savings and corrosion resistance.
Use of airfoil shaped ribs on the horizontal and vertical stabilizers as opposed to flat ribs giving enhanced stability, more control authority, and a speed increase of three MPH due to the change from four to three degrees of down deflection of the horizontal stabilizers.
Use of shock struts made from heavy wall round tubing in place of streamlined tubing providing more resistance to side load failure while on the runway. The round tube is faired with streamlined PVC to neutralize drag.
Use of a round tail spring fabricated from 6150 heat treated alloy steel bar in place of the leaf-type spring set providing a small weight savings and better flex/spring effect from any direction. The round profile has the potential to save the rear fuselage from damage at unpaved strips.
Use of the aforementioned Riblett airfoil wing with one-foot longer wingspan and an additional five square feet of wing area.

PRIMARY CATEGORY APPROVAL FOR AUTOGYRO CALIDUS IN USA

Photo © AutoGyro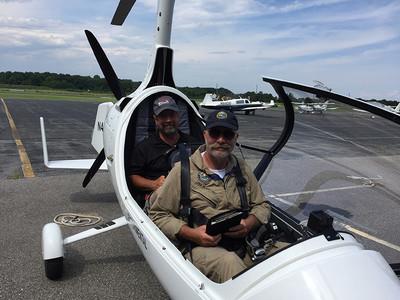 "It is a truly historic moment," states our Chief Certification Officer Gerry Speich from the USA. Some days ago, the FAA, the US Federal Aviation Authority, started its Calidus Primary Category flight testing in Maryland. It is the first formal flight testing by the FAA of a modern generation gyroplane. Having completed the intense tests after some days of flying, the US authorities have given the approval for the release of the Type Certificate for our Calidus. These are factory-built aircraft, taking the gyroplane into 21st century, just 6 years shy of its 100th anniversary (1923, by Juan de La Cierva).
The aircraft has been found to have acceptable flight handling characteristics for flight in day and night VFR conditions. But the official Type Certificate which is comparable to the British Section T will still take some time. In September, the FAA will come to visit our factory in Hildesheim and we are looking forward to welcoming our guests in our headquarters.
Oshkosh, Wisconsin - Two versions of AutoGyro USA's Calidus gyroplane have recently successfully completed flight conformity testing in the U.S. with the FAA at the company's Maryland base.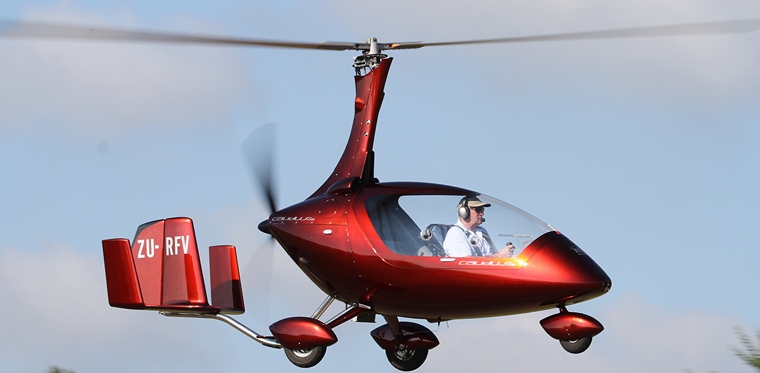 Photo © Willie Bodenstein

AutoGyro International Sales Director Andy Wall adds, "This represents the culmination of many years of hard work and perseverance by the team here in the U.S.A. and back at base in Germany, too. Without the helpful and determined approach from the FAA and in particular the New York ACO, this project would be a none-starter. Special thanks to James Lee and his team for helping to make this dream become reality - industry and regulator working together to make a real difference."
From specific missions in Iraq, with the Qatari Coast Guards, and from New Zealand to the U.K., gyroplanes are recognized as a cost effective and viable solution to a multitude of applications. The SNCF French high-speed rail network currently uses three Cavalon to inspect and maintain its network of 160mph lines. Pinewood studios in the UK is gearing up for the next film epic with Cavalon Pro, and several U.S. police operators are already discovering the benefits of low operating costs and high performance capabilities of the AutoGyro.

KC-46A TANKER COMPLETES AERIAL REFUELING REQUIRED FOR MILESTONE C


Photo © Boeing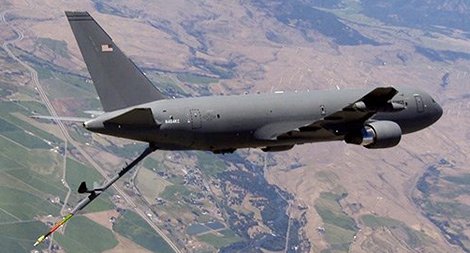 The KC-46 tanker program has reached a critical step on the road to production. The KC-46 completed the required Milestone C aerial refuelling tests by transferring fuel to an A-10 aircraft. The successful flight paved the way for the U.S. Air Force to award Boeing funds for low-rate initial production.
"I'm encouraged by these results," said Deborah James, secretary of the U.S. Air Force. "The KC-46 program continues to move forward, making important progress that will get this vital capability into the hands of the war fighter."
Previously the tanker refuelled F-16, F/A-18, AV-8B and C-17 aircraft. It also received fuel from a KC-10 tanker.
JONKER SAILPLANES AT THE USA 2016 SOARING NATIONALS





Photo © Jonker Sailplanes


The USA 2016 Open, 15m and Standard Class Nationals just finished in Nephi, Utah. JS was in the privileged position to attend this breath taking event flying with the top USA pilots.
Conditions were really strong, with average tasks speeds of over 100mph on flights exceeding 400mi. Team JS (Uys and AP) were allowed to participate in the Open Class with a JS1-C 21 (1C). Unfortunately, the USA rules only allowed for two foreign pilots, positions already taken by the two other foreigners, interestingly also JS1 owners, Bruce Taylor from Australia and Conrad Harter from Germany.
The JS1-Cs came out on top, with Team JS in the first position (as a guest). Keith Essex, who received his JS1C merely a month ago, took the USA open class gold medal, followed by Dick Butler in his mighty Concordia and Bill Garthrop, in 3rd place.
Dave Coggins (DT) finished in a well-deserved 4th place with Steve Nichols (N1K) in 11th place after losing most points landing back on day 5 with a faulty TE probe. Congratulations also to the standard class winner, Bif Huss, and the 15m class winner Peter Deane. Keith Essex also received the trophy for the highest speed in Open class, at 113.2 mi/h.
Although Team JS did not qualify for a real trophy, a well-designed handmade-tinfoil-and-duct-tape trophy was awarded for their fine efforts.




F-15E TESTS FASTEST FIGHTER JET COMPUTER IN THE WORLD

Photo © Boeing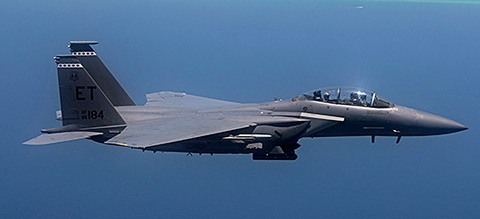 Arguably, the fastest fighter jet computer in the world is in a U.S. Air Force F-15E. It's the Advanced Display Core Processor II (ADCPII) and it's capable of processing 87 billion instructions per second of computing throughput- translating into faster and more reliable mission processing capability for aircrew.
The F-15E with its new computer made its first flight July 8 at Florida's Eglin Air Force Base, launching a new era of tactical fighter mission computing.
U.S. Air Force Major Justin "Astro" Elliott was at the controls. "It will bring people home in bad situations - situations we couldn't have gotten home from before," he said.
The increased processing capability is critical to new advanced capabilities such as Eagle Passive/Active Warning Survivability System (EPAWSS), long range infrared search and track capability (IRST), high speed radar communications and future software suite upgrades.
"ADCP II brings next generation high-speed computing to the F-15," said Lt Col Michael Casey, Air Force Life Cycle Management Centre. "This capability allows pilots to prosecute targets with ironclad precision and sets the foundation for future growth."
KUWAIT MINISTRY OF DEFENCE ORDERS 30 H225M CARACAL HELICOPTERS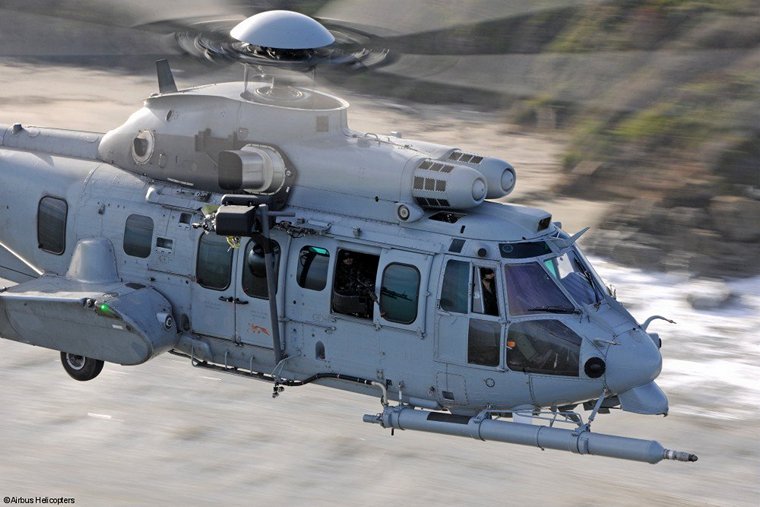 Photo © Airbus



Airbus Helicopters has signed a contract with the Kuwait Ministry of Defence for the purchase of 30 H225M Caracal multirole utility helicopters as well as an associated support and services package, during the visit of the French Defence Minister Jean-Yves Le Drian to Kuwait today.
"We are greatly honored that the Kuwait Ministry of Defence has chosen the H225M Caracal as the best platform to fulfill its demanding operational requirements" said Guillaume Faury, CEO of Airbus Helicopters. "Our relationship with Kuwait dates back more than 40 years with Super Pumas, Pumas and Gazelles having been delivered to the Armed Forces of the State of Kuwait over the past decades. This H225M Caracal contract opens a new chapter in our cooperation. I would like to personally thank the Kuwait Air Force which placed its trust in our products to renew its helicopter fleet, and I am also grateful for the confidence of the Kuwait National Guard which has decided to create its helicopter squadron with the support of Airbus Helicopters", Guillaume Faury added.
During the visit, Airbus Helicopters representatives recognized the key role played by French Minister of Defence Jean-Yves Le Drian who provided his continued support to the realization of this project, in line with the existing France-Kuwait strategic relationship.
Kuwait's fleet of H225M Caracal will be used for a wide variety of missions such as combat search-and-rescue, naval operations, medical evacuation and military transportation. The helicopters will be operated by the Kuwait Air Force and the Kuwait National Guard. A combat-proven platform with exceptional payload, a world-class automatic flight control system and long endurance, the H225M Caracal has demonstrated its versatility and performance even in the harshest operational environments.
The H225M Caracal is the latest evolution of the successful Super Puma / Cougar family of military helicopters, with more than 500 units delivered worldwide. Kuwait is the latest nation to join the community of Caracal users with 138 H225M Caracal having been ordered so far by France, Brazil, Mexico, Malaysia, Indonesia, Thailand, and Kuwait.

USA, Osceola County: Osceola County Sheriff's deputies on patrol observed a red helicopter flying a few feet from the tops of cars traveling both eastbound and westbound. The helicopter's proximity was so close to the cars, that if a passenger van or semi-truck were traveling the same direction, there would have been a collision with the aircraft. Deputies responded and waited for Vorstman, the pilot, near the helicopter pad, but when he returned, he refused to exit the aircraft. He then took off and returned 5 minutes later and was arrested and charged with operating an aircraft in a reckless manner and resisting without violence. He was also summarily discharged by his employer.
USA, Colonie: Emergency crews were scrambled after a pilot of an American Airlines flight carrying nearly 40 people from Washington D.C. reported smoke in the cabin. The plane landed safely and the flight was evacuated. Initial investigation suggests a small light fixture caused the smoke, and no fire was found on board.
India, New Delhi: Two pilots, of Air India and Jet Airways, have been suspended for four years by DGCA after they were found drunk on arrival of their overseas flights in India. Sources said a cabin crew member of Air India has also been slapped with one-year suspension after post flight checks found traces of alcohol.
USA, Premont: A T45A Goshawk Jet of the USN from NAS-Kingsville crashed during a routine night training exercise. According to a NAS-Kingsville official, the T45A Goshawk Jet was being flown by two pilots, a pilot student, and an instructor. They were conducting an exercise when something caused the plane to go down. The T-45A aircraft, the Navy version of the British Aerospace Hawk aircraft, is used for intermediate and advanced portions of the Navy/Marine Corps pilot training program for jet carrier aviation and tactical strike missions.




17 AUGUST 1940

Billy Fiske - American aviator and Olympic athlete, died as one of the first American pilot casualty of World War II during the Battle of Britain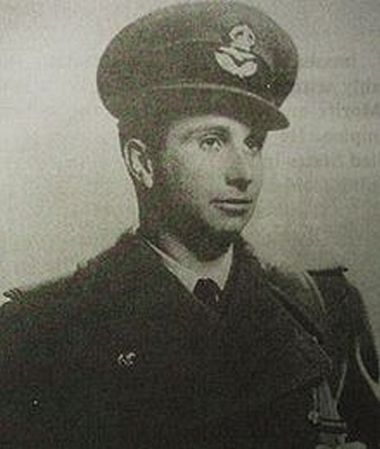 William Meade Lindsley "Billy" Fiske III


William Meade Lindsley "Billy" Fiske III (4 June 1911 - 17 August 1940) was the 1928 and 1932 Olympic champion bobsled driver and one of the first American pilots killed in action in World War II. At the time Fiske was serving in the Royal Air Force (RAF).
Between his Olympic career and his military service, Fiske was instrumental in the early development of the Aspen ski resort. He and a partner built the first ski lift and lodge in the remote Colorado mountain town. Others would continue their work after the war.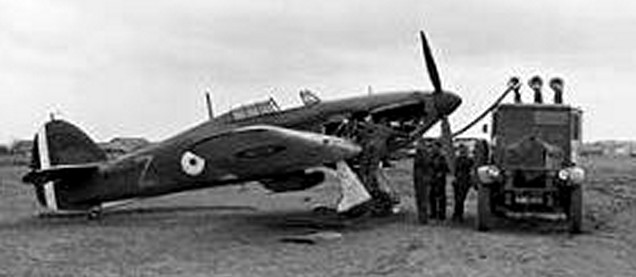 Hurricane. Photo Public Domain / commons.wikimedia.org

Fiske was one of seven US aircrew personnel who fought in the Battle of Britain. Due to the neutrality of the United States, Fiske pretended to be a Canadian. He joined the Royal Air Force Volunteer Reserve and was promoted to the rank of Pilot Officer on 23 March 1940. Fiske undertook his flying training at No. 10 Elementary Flying Training School at RAF Yatesbury, Wiltshire, before moving to RAF Brize Norton, Oxfordshire, for advanced flying training. As an American citizen, he "duly pledged his life and loyalty to the king, George VI," and was formally admitted into the RAF.
Hurricane. Photo Public Domain / commons.wikimedia.org

Fiske joined No. 601 Squadron RAF, a Hawker Hurricane unit, at RAF Tangmere on 12 July 1940. On 16 August 1940 the Squadron RAF were scrambled to intercept a squadron of German Junkers Ju 87 Stukas, dive-bombers. The Squadron destroyed eight but during the fight a German gunner put a bullet through Fiske's fuel tank. Badly burned Fiske nursed his Hurricane home. Although he landed his aircraft safely his fuel tank exploded and Fiske passed away 48 hours later.



For a free no obligations quote email info@pilotspost.com