THIS WEEK IN MIDWEEK UPDATE


AvClicks Photo Competition……Plan Your Weekend……..Forthcoming Events


Aviation News………. Worldwide Incidents and Accidents


This Week in Aviation History………Advertising Rate Card






Pilot's Post is proud to launch its "AVclick 2016" aviation related photo competition. By entering your favourite photos, you will not only share your aviation photography passion with thousands of others, you will also stand a chance to win exciting prizes this year. Our prizes for this competition were carefully chosen to suit everyone's aviation interest and that is why we are offering the winner a choice between three different options.

For more information go to: www.pilotspost.com/arn0000956


This Week's Four Finalist

To vote for your favourite photo click on "Vote for"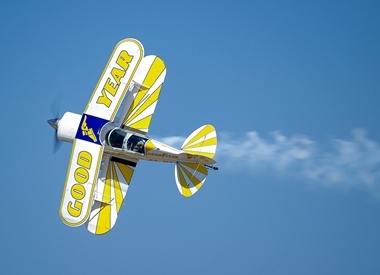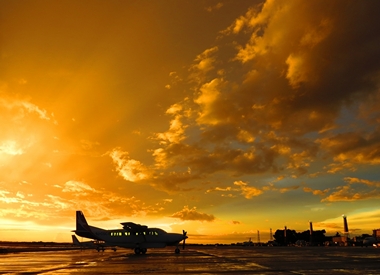 Vote for 21-1…………………………Vote for 21-2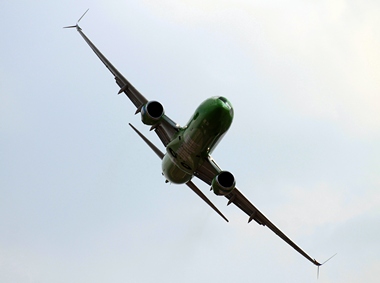 Vote for 21-3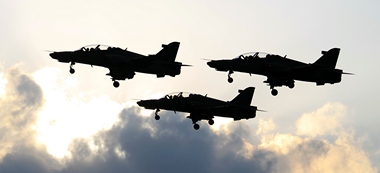 Vote for 21-4


Go to www.pilotspost.com/arn0001049 to vote for the August finalist






24: Gaborone International Air Show. Gaborone, Botswana.
web.facebook.com/events/1191554624241034
22-26: The 2016 Africa Cup . Hotel Numbi, Hazyview.

OCTOBER



1: Secunda Flying Club Navigation Rally on the 1st of October 2016. Trophies and prizes for the Winning club and Winners. After the race there will also be a spot landing competition. It will be hosted in conjunction with the Secunda Spring Festival which will form part of a big event for the town itself. Scully Levin with the Harvards will also do some displays and there will be helicopter rides on the day as well. Go to www.secundaflyingclub.co.za. Contact Jonty Esser e-mail:
jonty@promptroofing.co.za
Cell: 076 302 0451
1: JLPC Classic Fly in. Baragwaneth Airfield.
1: SAAF Museum flying training and open days.
webmaster@saafmuseum.org
1: SAPFA Grand Central fun rally & open precisions. Contact Rob Jonkers e-mail:
rob@aerosud.co.za
Cell: 082 804 7032
4 - 9: South African Hot Air Balloon Championships , New Castle. Contact Hanke Fourie Cell: 082 553 0210 E-mail:
accounts@aeroclub.org.za
5: EAA Chapter 322 monthly meeting, Dickie Fritz Moth Hall Edenvale. Contact
editor@afskies.co.za
15: Oct. Sheila Taylor Nav Rally - Krugersdorp . Up for grabs: the Sheila Taylor Navigational Skills Shield. This annual event was postponed due to weather and now rescheduled for the 15th October. Breakfast will be served in the clubhouse and there will be a prize giving after the event. The 26 SOUTH Clubhouse will be open for lunch as usual. Please support your club, invite friends and family and lets all have an enjoyable day. You may also enter directly on the SAPFA website at:
www.sapfa.co.za/index.php/component/competition/?view=pilot

22-23: SAC KZN regionals Ladysmith. Contact Annie Boon e-mail: chunge@mweb.co.za
23 - 24: Karoo Gariep Fly-in. Contact PC Ferreira Cell: 082 567 9211 website:
www.karoogariep.co.za
29: Port Elizabeth airshow.
POSPONED
Contact Crystal Watson e-mail:
cwatson@mweb.co.za
Cell: 083 459 7758
NOVEMBER


2;: EAA Chapter 322 monthly meeting, Dickie Fritz Moth Hall Edenvale. Contact
editor@afskies.co.za
5: Aero Club of South Africa Annual Awards at AFB Swartkops. Contact AeCSA-Office:
office@aeroclub.org.za
Tel: 011 082 1100
5: SAAF Museum flying training and open days.
webmaster@saafmuseum.org
11-13: Bosveld Fly in. Potgietersrus Airfield. All welcome. Camping available. Contact Nico 082 582 5961, Martin 082 578 4657 or Willie 072 523 2423.
12: EAA Perter Hengst memorial breakfast fly in Brits airfield. Contact Karl Jensen e-mail:
rsvp@eaa.org.za
or
karlpix@icon.co.za
19-20: SAPFA Peter Hengst Memorial fun rally Brits airfield. Contact Jonty Esser 076 302 0451 e-mail:
jonty@aircraftoc.co.za
18-20: Mafeking fly in and hangar dance. Contact Connie Conradie e-mail:
info@mmafikeng-flyingclub.co.za





AIRBUS HELICOPTERS AND DENEL AVIATION TO COOPERATE ON MODERNIZATION OF ROOIVALK ATTACK HELICOPTER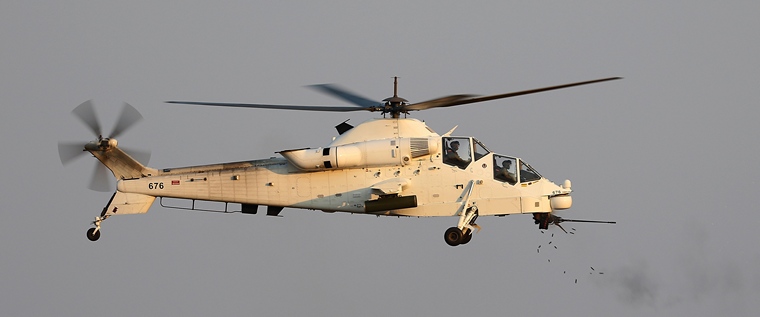 Photo © Willie Bodenstein

Airbus Helicopters, the world's largest rotorcraft manufacturer and Denel Aviation, a business division of South Africa's state-owned aerospace and defence group, Denel (SOC) Ltd, will cooperate on a programme to enhance and modernise South Africa's Rooivalk Attack Helicopter programme.
The two organizations signed a Memorandum of Understanding (MoU) at the biennial African Aerospace & Defence show, in which they have committed to a programme of enhancements for the Rooivalk helicopter.
The programme aims to improve the supportability of the current fleet of the combat-proven Rooivalk Mk1 helicopters focusing on reliability and updating obsolete items. Work done during this phase of the upgrade will be utilised for future developments of the Rooivalk. This is logical as the current Rooivalk fleet utilises Airbus Helicopters technologies for the vital helicopter dynamic components.
"As part of the Rooivalk roadmap we developed, we will launch a market assessment and feasibility study into a modernised version of the Rooivalk incorporating enhanced operational capabilities. Our ultimate objective is to offer a South African product which will provide an attractive solution for potential export customers around the world," said Mike Kgobe, CEO of Denel Aviation.
Airbus Helicopters' Senior Vice President, Olivier Lambert, said the collaboration "showed both parties' willingness to strengthen and deepen their relationship with a view to establishing a long-term strategic cooperative partnership".
Following the feasibility study into the next generation Rooivalk, the MoU also sets out a proposed action plan with additional areas of cooperation which could be followed upon approval by South Africa's Government.



BELL 407GT HELICOPTER TAKES BACK THE NIGHT FROM POACHERS IN SOUTH AFRICA





Photo © Rhino 911

Operated by Rhino 911, an anti-poaching initiative launched by BBM Inc and Heli Africa Wildlife, the Bell 407GT equipped with advanced night vision and thermal imaging is a game changer against poaching
African Aerospace and Defence, South Africa (September 16, 2016) - Bell Helicopter, a Textron Inc. (NYSE: TXT) company, is proud to announce that Rhino911, a non-profit organization established by Fred Hees, President of BBM Inc. USA , in cooperation with Heli Africa Wildlife, the operator, will use the Bell 407GT to combat Rhino poaching to curb the rising number of Rhino kills in South Africa and surging demand for illegal Rhino horn.
Rhino911's goal is to stop the poachers long before they reach their targets. Unlike any other active anti-poaching effort, Rhino911 benefits from tactical air assets and support groups flying the specially equipped Bell 407 helicopter. Operators will find and intercept poachers of Rhinos and other endangered species from extended ranges with advanced night vision (NV) and FLIR/WESCAM thermal imaging and other advanced sensors. The sensors on the Bell 407GT are capable of discerning and tracking personnel from extreme distance as well as analyzing and pinpointing possible hides and entrance, exit routes poachers use, allowing timely and effective action by law enforcement authorities.
"As a South African, I wanted make a difference and help save the Rhino species from extinction," said Fred Hees, President of BBM Inc. "Currently, a major challenge facing counter-poaching helicopter pilots is that they are not equipped with night vision and sensing systems, so they cannot operate at night and track poachers before or during the act. Our Bell 407GT and other Bell helicopters will change this equation entirely; we are able to fly day or night, isolate, track and pinpoint intruders to support anti-poaching efforts."
"Rhino911 is a fantastic initiative and we are proud that the Bell 407GT will take part in this adventure with BBM Inc.," said Patrick Moulay, EVP Global Sales, Bell Helicopter. "The advanced Bell 407 helicopters can operate far beyond the visual range of the poachers, are camouflaged, fitted with low visibility, low-noise blades and equipped with reinforced under-carriages, designed to protect the crew from hostile action."
The Bell 407 platform benefits from class leading performance, payload capability and operating economics, ideal for accomplishing multiple missions including anti-poaching. With over 1300 Bell 407 helicopters operating around the world in a variety of missions from parabublic, HEMS, SAR and corporate transport, the aircraft has proven its versatility and can easily be retrofitted with kits to accomplish a variety of missions. The M250 Rolls-Royce engine boosts power and fuel efficiency delivering best in class hot and high performance, perfect for the hot African climates.
Rhino911 has been in contact with the relevant government authorities in RSA and will soon be contacting and collaborating detailed operational plans with existing Rhino and anti-poaching groups, private Rhino reserves, the Rhino Owners Association and key role-players in the Game Industry in order to ensure that all parties tackle the poachers in a holistic and controlled manner.
As some readers may recall, several years ago a group of students from the University of Maryland achieved the world's longest human-powered helicopter flight. In 2014, a new team of undergrads took over the project and began converting the aircraft to solar-electric power. It made its first purely sun-powered flight late last month.
Originally named the Gamera, the helicopter is now appropriately known as the Solar Gamera. Although little has been provided in the way of technical details, the aircraft is powered solely by four banks of solar panels, with lift provided by four sets of rotor blades. It measures 100 ft (30.5 m) square.
On August 26th, it successfully carried a passenger over one foot (0.3 m) into the air, staying airborne for nine seconds. According to the team, once its electronic control system is better able to compensate for drift, that duration figure should rise significantly.
"Today you are seeing the first successful flights of the Gamera Solar-Powered Helicopter," said team member William Staruk. "You are seeing aviation history being made in the history of green aviation and rotary blade aviation."
.



BOEING TO FORMALLY CHALLENGE DENMARK FIGHTER PROCUREMENT DECISION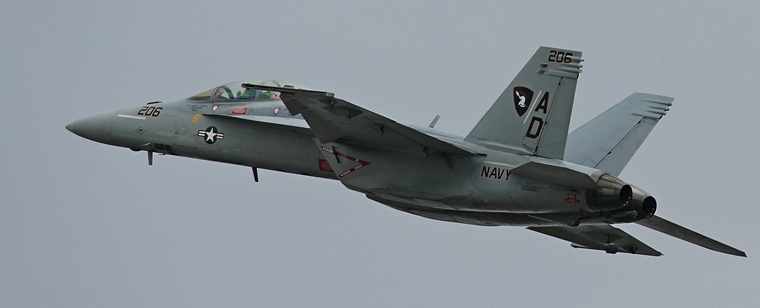 Photo © Willie Bodenstein



Boeing [NYSE: BA] took the first step toward bringing a formal legal challenge of the Danish Ministry of Defence's evaluation regarding the country's next fighter jet.
Boeing submitted to the Ministry of Defence a Request for Insight, which requires the Ministry to provide all materials related to the fighter procurement evaluation and decision announced in June. The Ministry of Defence and its New Fighter Program Office did not recommend the Boeing F/A-18 Super Hornet, a decision that the company believes was the product of a flawed evaluation process.
"As we said when the decision was announced, we believe the Ministry's evaluation of the competitors was fundamentally flawed and inaccurately assessed the cost and capability of the F/A-18 Super Hornet," said Debbie Rub, vice president and general manager, Boeing Global Strike. "We're taking this step because there's too much at stake for Denmark and, potentially, other countries considering the Super Hornet."
Boeing presented its concerns with the evaluation process to the Danish Parliament Defence Committee prior to the award decision earlier this year, taking issue, in particular, with the Ministry's estimate that the Super Hornet would cost up to twice as much as detailed in U.S. Department of Defense budget documents.
"Denmark deserves to know beyond a shadow of doubt that a fair and transparent process was used to select the country's future fighter fleet," Rub said. "Our action today underscores our belief that the Ministry's evaluation of each of the four selection criteria fell short of these objectives and must be reviewed to the fullest extent allowed under Danish law."
BOEING REVEALS FIRST TWO AIRCRAFT FOR U.S. AIR FORCE T-X COMPETITION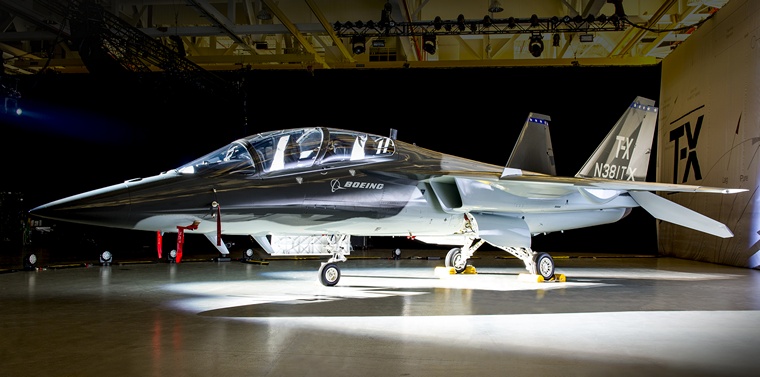 Photo © Boeing



Boeing [NYSE: BA] and its partner Saab AB [Stockholm: SAABB] will use their two production T-X aircraft, revealed today, to show the U.S. Air Force the performance, affordability, and maintainability advantages of their approach.
Boeing T-X is an all-new aircraft designed specifically for the U.S. Air Force training mission, and takes advantage of the latest technologies, tools and manufacturing techniques. It is an advanced aircraft designed to evolve as technologies, missions and training needs change. The design is more affordable and flexible than older, existing aircraft.
"Our T-X is real, ready and the right choice for training pilots for generations to come," said Boeing Defense, Space & Security President and CEO Leanne Caret.
The Boeing T-X aircraft has one engine, twin tails, stadium seating and an advanced cockpit with embedded training. The system also offers state-of-the-art ground-based training and a maintenance-friendly design for long-term supportability.
"It's an honor to build the future of Air Force training," said Saab President and CEO Håkan Buskhe. "We have created the best solution thanks to great cooperation and a clear strategy since day one."
T-X will replace the Air Force's aging T-38 aircraft. Initial operating capability is planned for 2024.
CONTINUED SUCCESS FOR THE BELL 407GXP IN AFRICA





Photo © Bell


Bell Helicopter, a Textron Inc. (NYSE: TXT) company, in collaboration with its authorized Independent Representative National Airways Corporation, is delighted to announce the delivery of the fourth corporate Bell 407GXP into South Africa.
"We are seeing success and opportunities for the Bell 407GXP platform across Africa," said Steve Suttles, Bell Helicopter vice president of sales, Middle East and Africa. "This helicopter is truly versatile and is becoming popular in the corporate transport sector, and we also see increased opportunities for it equipped as a light attack helicopter across the continent."
The Bell 407GXP integrates reliability, speed, performance and maneuverability with a cabin configurable for an array of missions and payloads. Its Rolls-Royce 250-C47B/8 turbine FADEC engine delivers exceptional hot and high performance with the ability to cruise at 133 kts/246 km/h. Its spacious cabin has five club-passenger seats with an additional passenger seat in the cockpit in single pilot operations. For added passenger comfort, the Bell 407GXP also provides a very quiet and smooth ride in virtually all weather conditions.
"Corporate helicopter transport in South Africa is primarily a single engine aircraft market," said Gary Phillips, Executive Director, Helicopter Division, National Airways Corporation. "The Bell 407GXP is becoming the aircraft of choice with four deliveries just for South Africa alone since 2015. We have also already received 15 letters of intent for the Bell 505 since its launch."
SPANISH ARMY TAKES RECEIPT OF FIRST NH90S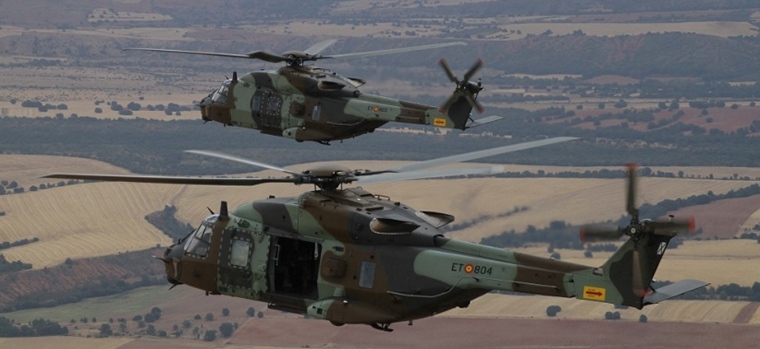 Photo © Airbus Helicopters



The Directorate General of Armament and Equipment (DGAM) completed the transfer of the first two NH90 tactical transport helicopters from the Airbus Helicopters plant in Albacete to the Spanish Army. The handover was made at the Coronel Maté Air Base in Colmenar Viejo, the headquarter of the Spanish Army Airmobile Force (FAMET) and marked the entry into service of the NH90 within the FAMET. The ceremony was conducted by Lieutenant General Juan Bautista García Sánchez, the head of the Spanish Army's Logistic Support Command Center, who was accompanied by a number of civil and military dignitaries.
The NH90s, which the Army has renamed HT-29 Caimans, will form part of FAMET's Third Manoeuvre Helicopter Battalion (BHELMA III), based at the Héroes del Revellín Barracks in Agoncillo. A third helicopter was already transferred earlier this month to the FAMET and is stationed at the Agoncillo base, where it is performing training missions. Two additional NH90s will be delivered by Airbus Helicopters by the end of the year, making it five aircraft handed over in 2016. In total, the company will supply 22 NH90 helicopters to the Spanish Armed Forces, under a delivery schedule that runs up to 2021.
On December 18, 2014, Airbus Helicopters signed an agreement with the Spanish Ministry of Defense for the delivery of the first NH90 GSPA tactical transport helicopter for FAMET. The aircraft was wholly assembled at Airbus Helicopters plant in Albacete and successfully completed the industrial, airworthiness certification and technical acceptance phases; a process in which the DGAM and Airbus Helicopters collaborated closely. Since 2014, Airbus Helicopters has delivered a total of three NH90s to the DGAM. The aircraft have been used to provide training for the first squad of Army pilots qualified to fly the helicopter.
Promoted by the Spanish Ministry of Defense, supported by the Ministry of Industry and managed by the DGAM, the NH90 program is the first that aims to meet the operational needs of the three branches of the Spanish Armed Forces. It is based on a common platform adapted to the requirements of each mission and featuring all the latest technological developments. As a result, it seeks to improve effectiveness and streamline operating expenses by reducing and modernizing the current fleet of helicopters, while also ensuring their sustainability over time.
The Spanish version of the NH90, the GSPA, has been designed to perform technical missions such as troop transport, search and rescue, personnel recovery and medical evacuation. It is equipped for day and night operations in all types of environments. Opened in 2007, the Airbus Helicopters plant in Albacete is responsible for the assembly of all NH90 helicopters for the Spanish Armed Forces, along with manufacture of the front fuselage section-both for Spanish helicopters and for those earmarked for export. It is also the only plant in the world to manufacture the rear fuselage of the Tiger helicopter, and the only Spanish facility with a helicopter-manufacturing capability.

USA:The US Air Force has grounded 10 of its F-35 Joint Strike Fighters, just over a month after they were declared "combat ready." The decision was made due to the discovery of peeling and crumbling insulation in avionics cooling lines inside the fuel tanks. Of the 15 grounded aircraft already in the field, 10 had been declared combat ready, one was being used in testing, and the final four were for training, with two of those four training aircraft belonging to the Royal Norwegian Air Force. The F-35 jet has been described as the most expensive weapons system in history with a program cost estimated to be $400 billion.
Russia, Chopin Airport: An Airbus of the Russian airline Aeroflot taxying for take-off collided with a smaller plane standing on the Chopin Airport. The flight with 100 passengers on board to Moscow was delayed by 8 hours. Some of the passengers flying on the Russian plane had transfers planned to another flights to India, Beijing or Ulan Bator.





23 SEPTEMBER 1941

Hans-Ulrich Rudel single-handedly sinks the Soviet battleship "Marat" flying a Junkers Ju 87 Stuka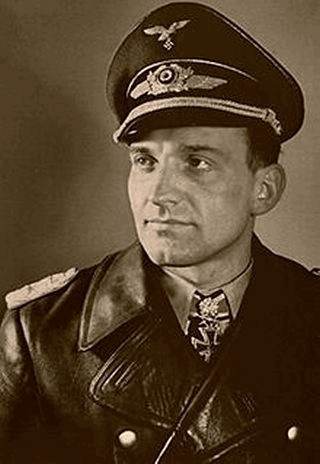 Hans-Ulrich Rudel (2 July 1916 - 18 December 1982), born in the German Province of Silesia, volunteered for military service in the Luftwaffe in 1936. He initially served in an aerial reconnaissance unit in the early stages of WWII before requesting a transfer to the dive bomber force. In June 1941, at the beginning of Operation Barbarossa, he was posted to a base in France where he flew his first combat missions in a Ju 87 Stuka.
Rudel flew an incredible 2,960 ground-attack missions, 2530 of which were in the Stuka and 430 in the Focke-Wulf Fw 190. Besides nine aerial kills, probably in the FW 190, Rudel's record in the Stuka dive bomber in missions over land included the destruction 800 plus light skin vehicles, 150 artillery positions and four armoured trains as well as 519 tanks. In over water missions he bagged 70 landing craft, one destroyer, one cruiser and his famous victim, the Russian battleship, the Marat which he on 23 September 1941 so severely damage that she was put her out of action for several months.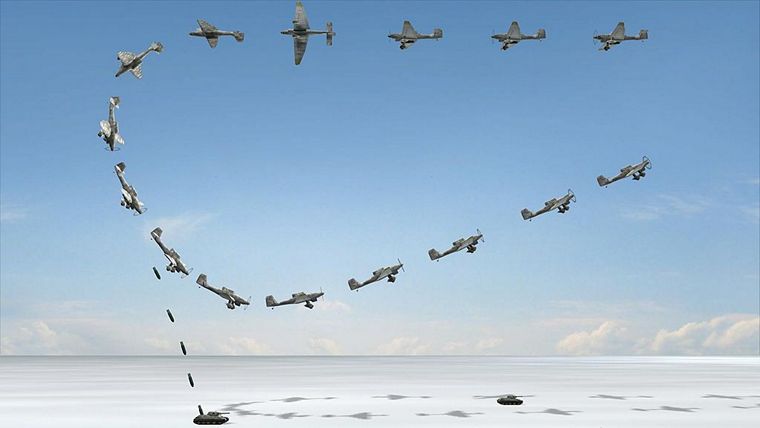 Ju 87 Stuka Dive-bombing attack sequence. Photo Aleksej fon Grozni / commons.wikimedia.org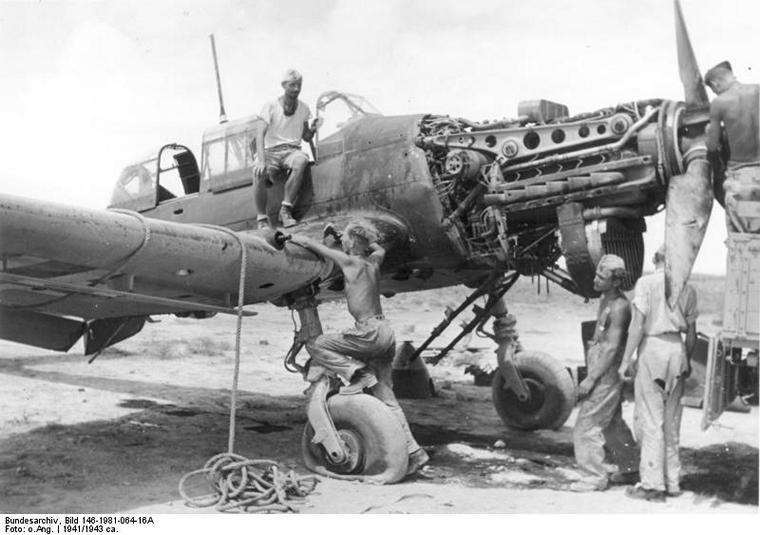 The Stuka's inverted engine. Photo Bundesarchiv / commons.wikimedia.org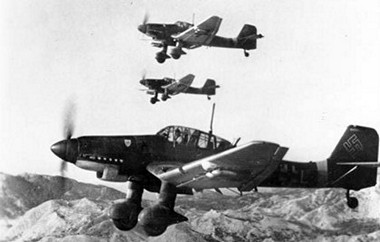 Photo Bundesarchiv / commons.wikimedia.org. On 6 January 1942, following his 400th combat mission, he was awarded the Knight's Cross of the Iron Cross. On 14 April 1943, having returned from the eastern front and with more 1,000 missions flown he was awarded the Knight's Cross of the Iron Cross with Oak Leaves. On 30 October 1943 with more than 1,600 combat missions swords were added to his Knights Cross and on 25 November 1943 he was awarded the Knight's Cross of the Iron Cross with Oak Leaves, Swords and Diamonds. On 22 February 1944, he was appointed Group Commander the 2nd Ground Support Wing.
On 8 February 1945 Rudel was so severely wounded that his right lower leg was amputated. Slightly more than a month later, on March 1945 he was back in the Stuka flying combat missions as the war drew to a close. On 8 May 1945 he surrendered to US Forces.
His actions after the postwar years unfortunately left much to be desired. In 1948 he immigrated to Argentina and founded a relief organization for Nazi war criminals that helped fugitive Nazis escape and offered them protection whilst effectively in exile as war criminals.
Rudel died in Rosenheim, Germany in 1982



For a free no obligations quote email sales@pilotspost.com