Lockheed Martin successfully completed the initial flight test of its T-50A configured aircraft. The T-50A is the company's aircraft offering in the U.S. Air Force's Advanced Pilot Training competition. The T-50A was developed jointly by Lockheed Martin and Korea Aerospace Industries. The accompanying T-50A Ground-Based Training System features innovative technologies that deliver an immersive, synchronized ground-based training platform.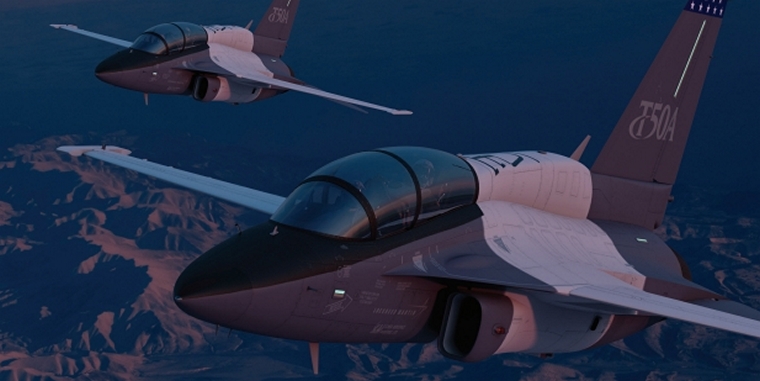 The Republic of Korea Air Force's (ROKAF) T-50 training experience has proven that the aircraft yields better pilots in less time, with fewer sorties. The ROKAF uses the T-50 to reduce the number of required training flights in their KF-16 aircraft, which reduces operating costs and increases KF-16 fleet availability rates.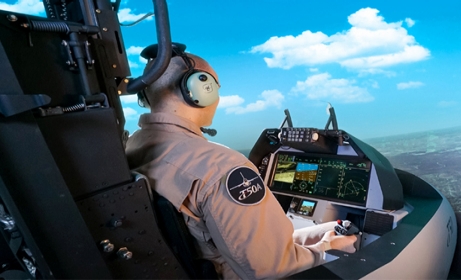 The T-50A delivers the fighter-like performance and capabilities needed to eliminate 5th Generation training gaps and inefficiencies. It builds on the proven heritage of the T-50 with more than 100 T-50s flying today; 100,000 flight hours and counting and more than 1,000 pilots trained. The T-50A is easy to fly; similar to the F-16, F-22, and F-35, which helps avoid negative training and unnecessary sorties. The T-50A creates better pilots, in less time, for less cost by enabling student pilots to focus their airmanship skills on improved aero performance, digital flight controls/fly-by-wire, with NextGen air traffic management systems, while operating from an anthropometrically designed 5th Generation cockpit.
"
The aircraft in its new configuration with the 5th Gen cockpit and other upgrades performed flawlessly," said Mark Ward, Lockheed Martin T-50A lead test pilot, after his flight in Sacheon, South Korea. "I have no doubt this aircraft will close the gap which currently exists between the trainer fleet and 5th Generation fighters."
The FA-50, the most advanced version of the T-50, incorporates air-to-air and air-to-ground weapons, an avionics suite with an electronic warfare suite, multi-mode radar and an advanced data-link.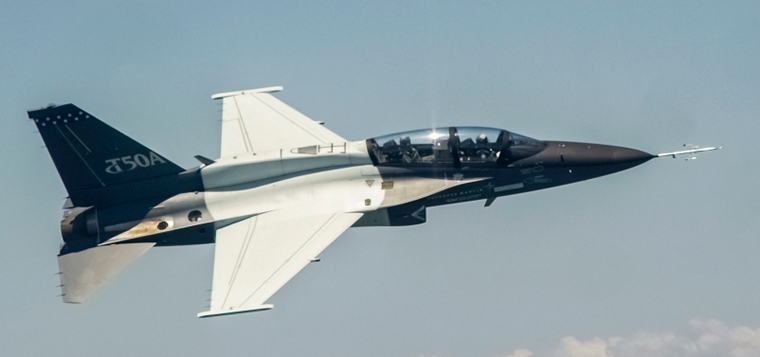 The T-50A is the only offering that meets all APT requirements and can deliver those capabilities on schedule at the lowest risk to the customer. Lockheed Martin teams studied clean-sheet alternatives and determined they pose prohibitive risk to APT cost and schedule requirements. The T-50A delivers the performance and capabilities needed to prepare pilots to fly, fight and win with 5th Generation fighter aircraft.
Lockheed Martin is currently standing up its T-50A Final Assembly and Checkout site in Greenville, South Carolina.