THIS WEEK IN MIDWEEK UPDATE


AvClicks Photo Competition……Plan Your Weekend……..Forthcoming Events


Aviation News………. Worldwide Incidents and Accidents


This Week in Aviation History………Advertising Rate Card






Pilot's Post is proud to launch its "AVclick 2016" aviation related photo competition. By entering your favourite photos, you will not only share your aviation photography passion with thousands of others, you will also stand a chance to win exciting prizes this year. Our prizes for this competition were carefully chosen to suit everyone's aviation interest and that is why we are offering the winner a choice between three different options.

For more information go to: www.pilotspost.com/arn0000956


This Week's Four Finalist

To vote for your favourite photo click on "Vote for"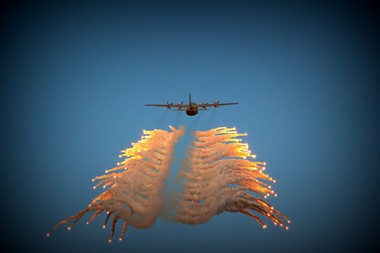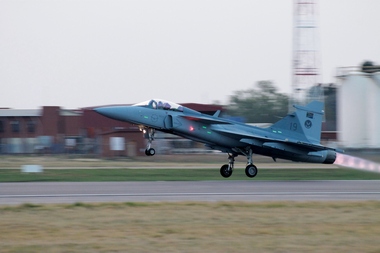 Vote for 22-1…………………………Vote for 22-2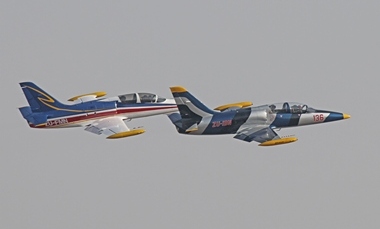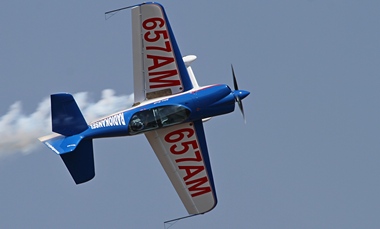 Vote for 22-3…………………………Vote for 22-4


Go to http://www.pilotspost.com/arn0001049 to vote for the August finalist







1: Secunda Flying Club Navigation Rally on the 1st of October 2016. Trophies and prizes for the Winning club and Winners. After the race there will also be a spot landing competition. It will be hosted in conjunction with the Secunda Spring Festival which will form part of a big event for the town itself. Scully Levin with the Harvards will also do some displays and there will be helicopter rides on the day as well. Go to
www.secundaflyingclub.co.za
. Contact Jonty Esser e-mail:
jonty@promptroofing.co.za
Cell: 076 302 0451
1: JLPC Classic Fly in. Baragwaneth Airfield.
1: SAAF Museum flying training and open days.
webmaster@saafmuseum.org
4 - 9: South African Hot Air Balloon Championships , New Castle. Contact Hanke Fourie Cell: 082 553 0210 E-mail:
accounts@aeroclub.org.za
5: EAA Chapter 322 monthly meeting, Dickie Fritz Moth Hall Edenvale. Contact
editor@afskies.co.za

OCTOBER


15: Oct. Sheila Taylor Nav Rally - Krugersdorp . Up for grabs: the Sheila Taylor Navigational Skills Shield. This annual event was postponed due to weather and now rescheduled for the 15th October. Breakfast will be served in the clubhouse and there will be a prize giving after the event. The 26 SOUTH Clubhouse will be open for lunch as usual. Please support your club, invite friends and family and lets all have an enjoyable day. You may also enter directly on the SAPFA website at:
http://www.sapfa.co.za/index.php/component/competition/?view=pilot
15: Tumahole Aviation Awareness Expo Parys airfield. Contact Ishmael Mokoena Cell: 073 598 0220 E-mail:
777ishman@gmail.com
22-23: SAC KZN regionals Ladysmith. Contact Annie Boon e-mail:
chunge@mweb.co.za
23 - 24: Karoo Gariep Fly-in. Contact PC Ferreira Cell: 082 567 9211 website:
www.karoogariep.co.za
29: SAPFA Grand Central fun rally & open precisions. Contact Rob Jonkers e-mail:
rob@aerosud.co.za
Cell: 082 804 7032
NOVEMBER



2;: EAA Chapter 322 monthly meeting, Dickie Fritz Moth Hall Edenvale. Contact
editor@afskies.co.za
5: Aero Club of South Africa Annual Awards at AFB Swartkops. Contact AeCSA-Office:
office@aeroclub.org
.za Tel: 011 082 1100
5: SAAF Museum flying training and open days.
webmaster@saafmuseum.org
11-13: Bosveld Fly in. Potgietersrus Airfield. All welcome. Camping available. Contact Nico 082 582 5961, Martin 082 578 4657 or Willie 072 523 2423.
12: EAA Perter Hengst memorial breakfast fly in Brits airfield. Contact Karl Jensen e-mail:
rsvp@eaa.org.za
or
karlpix@icon.co.za
19-20: SAPFA Peter Hengst Memorial fun rally Brits airfield. Contact Jonty Esser 076 302 0451 e-mail:
jonty@aircraftoc.co.za
18-20: Mafeking fly in and hangar dance. Contact Connie Conradie e-mail:
info@mmafikeng-flyingclub.co.za

AIR TRAVEL: EAST AFRICA RISING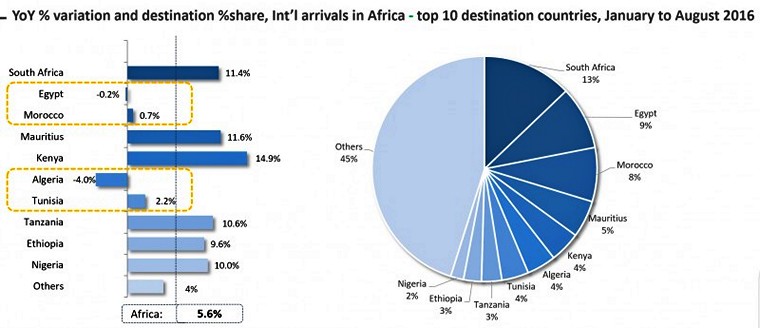 Analysis of International air travel to East Africa this year reveals strong growth of 11.2% compared with the same period last year


Analysis of International air travel to East Africa this year (January to August) by ForwardKeys, a company that predicts future travel patterns by crunching and analysing 14m booking transactions a day, reveals strong growth of 11.2% compared with the same period last year.
This is an exceptional performance as growth for Africa as whole has been 5.6%, with countries like Algeria, Egypt, Morocco and Tunisia seeing little growth or even a decline.
Olivier Jager, CEO, ForwardKeys, said: "We are seeing a tale of two Africa's, with North African countries suffering from political instability and terror activities and Sub Saharan African countries powering ahead, with Ethiopia up 9.6%, Tanzania up 10.6%, Mauritius up 11.6% and Kenya up 14.9%. South Africa is up 11.4%"
Looking ahead to the remainder of the year, the picture is highly encouraging for East Africa. International bookings for travel to East African countries, up to the end of December are 17.3% ahead of where they were at this time last year. Looking at the main origin markets, the UK is 13.2% ahead, Germany is 21% ahead, The USA is 21% ahead, France is 16.1% ahead, the Netherlands is 16.6% ahead, South Africa is 9.4% ahead and India is 34% ahead.
An analysis of airport capacity, defined by the total number of seats, reveals that the stars in terms of growth are Nairobi, Kigali and Kilimanjaro. Looking at international capacity in the periods Q3 2015 - Q2 2016 and Q3 2016 - Q2 2017, Nairobi grew 0% and 2% respectively, Kigali 5% and 4% respectively and Kilimanjaro 11% and 20% respectively. Whilst a 2% growth for Nairobi may not sound so impressive, its capacity is around four times that of Kigali.
Looking at capacity for flights within East Africa in the periods Q3 2015 - Q2 2016 and Q3 2016 - Q2 2017, Nairobi grew 0% and 2% respectively, Kigali 13% and 5% respectively and Kilimanjaro 6% and 14% respectively.


ON THE WINGS OF PZL-SWIDNIK, LEONARDO'S HELICOPTER COMPANY IN POLAND




PZL-Swidnik. Photos © Leonardo's Helicopters


PZL-Swidnik, the Polish helicopter manufacturer part of Leonardo's Helicopter Division, has over 60 years of experience and produced over 7,400 helicopters for customers in over 40 countries.
The Company is able to manage the whole helicopter production cycle, from the design to the production of fundamental components, to system integration, final assembly, delivery as well as after-sales support.
Thanks to PZL-Swidnik, Poland is one of five EU states boasting the capability to design, produce, develop and service helicopters on their own, making Poland one of the few nations to own this independent and unique strategic and industrial expertise in the sector.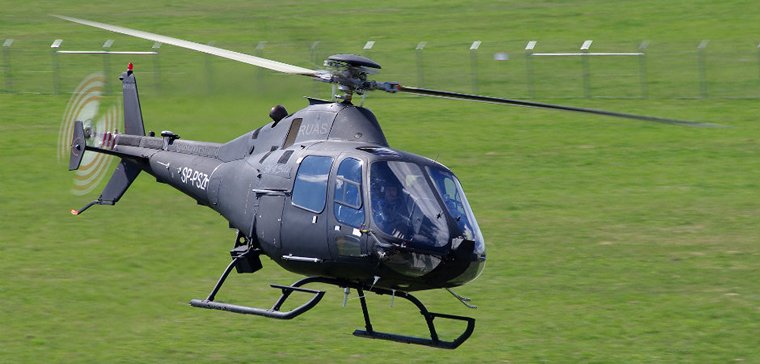 SW-4 Solo RUAS

The Company is a core partner of the Polish Ministry for National Defence: almost 160 PZL-Swidnik-made helicopters are in service with the Polish Armed Forces. Almost 80% of all helicopters delivered to the Polish Armed Forces in the recent decades were designed in Swidnik (SW-4 Puszczyk, W-3PL Gluszec, and W-3WA Sokól also in VIP configuration for transportation of top-ranking state officials).
PZL currently has approximately 3,300 employees, including more than 650 engineers, and cooperates with over 1,000 Polish enterprises, maintaining almost 4,500 additional jobs in the Polish economy.
VIKING REINFORCES TWIN OTTER'S POSITION IN BRAZIL'S REGIONAL AVIATION MARKET





Photo © Viking Aircraft



With the recent focus by Brazil's government to develop policies that foster regional air transport links to remote locations throughout the country, Viking Air Limited of Victoria, British Columbia, anticipates increased demand for the Twin Otter Series 400 within the Brazilian marketplace.
In order to substantiate the Series 400 Twin Otter's position as the best suited and most capable aircraft to service this burgeoning regional airline market, Viking has appointed International Jet Traders (IJT) of Sao Paulo as the exclusive sales representative for the Twin Otter aircraft in Brazil.
IJT was selected for their knowledgeable team of industry experts with over 30 years' experience developing sales opportunities in the region for commercial airlines, private charter companies, military agencies, industrial operators, and high net worth individuals.
"IJT are extremely well connected in the Brazilian Aviation market and have demonstrated strong segment sales in Brazil for other OEM's," said David Caporali, Viking's regional sales director for Latin America.
Said Renner Lima, IJT's sales director in Brazil, "For IJT, it is a privilege to participate in the process of rebirth of the Brazilian regional aviation market, especially with the Twin Otter Series 400, arguably the best platform for this market. It's the perfect fit for new low density Regional Airlines; the amazing field performance, improved safety, low operating costs, durability of the airframe, reliability, and the simplicity in the maintenance program places the Twin Otter at the top of the list compared to other aircraft in the market."
To date, over 120 Series 400 aircraft have been sold to 29 countries worldwide, bringing the Twin Otter active fleet total (all models) to more than 600 airframes in 57 countries with 128 different operators. The Twin Otter Series 400 is in the final stages of approval by the ANAC (National Civil Aviation Agency), the last necessary step for it to be ready to beginning operations in Brazil.
EAA SURPASSES 200,000 MEMBERS

Recreational aviation organization continues to grow and engage flying enthusiasts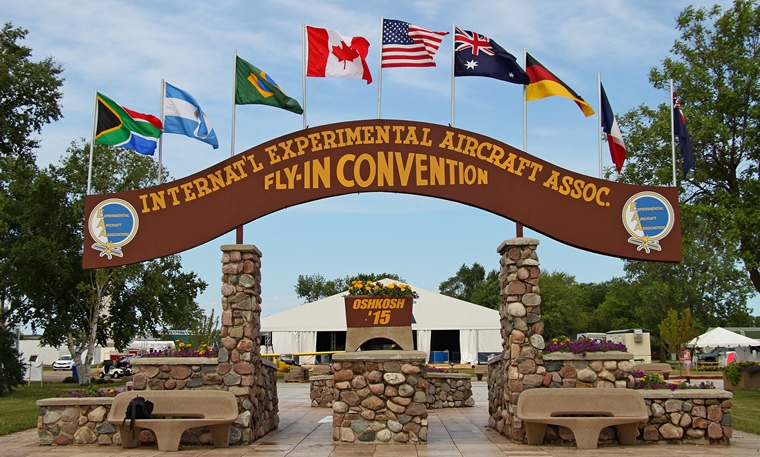 Photos © Willie Bodenstein


The Experimental Aircraft Association (EAA), the recreational aviation organization that began in 1953 as a group of individuals dedicated to grassroots aviation, has surpassed 200,000 members for the first time.
"We reached this milestone by building on the legacy established by our founder, Paul Poberezny, who more than 60 years ago stated that all who wish to participate are welcome," said Jack J. Pelton, EAA CEO/Chairman. "Paul understood the basic desire for the freedom of flight, and the dedication from EAA's members, chapters, and staff have made it possible to grow the organization to new levels. I thank every EAA member who has contributed through the years, as EAA began as a small group of builders and restorers but quickly grew into an organization that engages everyone who enjoys the world of flight."
Pelton added that EAA's broad value proposition and consistent growth are especially notable as a counter to a decreasing number of active pilots in the U.S. Fewer than 600,000 active pilot certificates are now held by U.S. residents, a number that EAA and its members have sought to reverse with programs to meet the organization's mission, which focuses on "growing participation in aviation by sharing The Spirit of Aviation."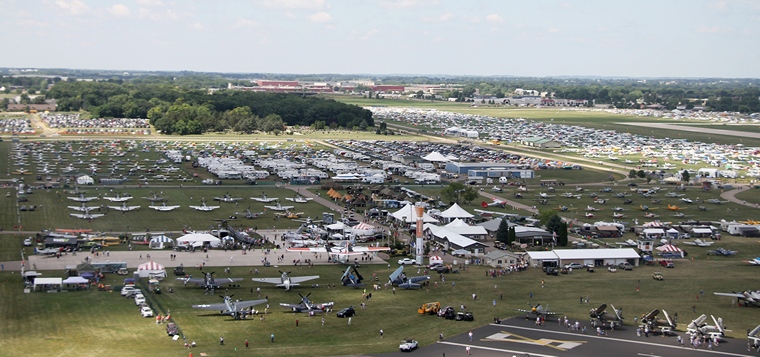 Among EAA's popular outreach initiatives is the Young Eagles program. It introduces youth ages 8-17 to aviation by offering free demonstration flights hosted by members and chapters. In July, EAA member and actor Harrison Ford flew the 2 millionth Young Eagle during EAA AirVenture Oshkosh, the association's annual fly-in convention in Oshkosh, Wisconsin.
EAA continues to expand its knowledge and information resources for aircraft builders, restorers, and pilots. It also recently created partnerships with other aviation-minded organizations, such as the Soaring Society of America, IMC Clubs, and the Academy of Model Aeronautics. These cooperative ventures are discovering ways to work together to inspire interest in all forms of flight, including the emerging unmanned aerial technology or "drones," as well as creating pathways for people to engage and enjoy aviation in various ways in their own hometowns, whether it is directly through flight or other educational activities.
"EAA's success is based on a basic principle of sharing the knowledge, information and passion for aviation," Pelton said. "Our organization is also dedicated to getting it done - breaking down barriers that keep people from pursuing their own dreams, and encouraging innovation to take us over the next horizon of flight."
RUAG TAKES NEW ORDER FOR 2 AIRCRAFT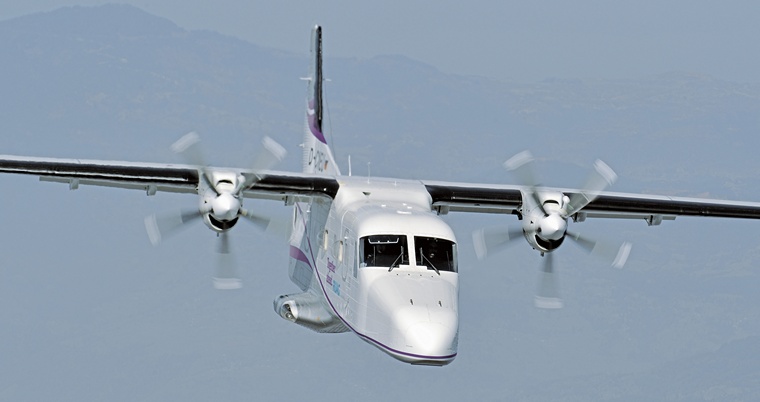 Photo © RUAG

RUAG Aviation has secured a new agreement for the sale of 2 new production Dornier 228 aircraft. The versatile aircraft will serve island communities in passenger and cargo operations, providing a reliable and cost-effective link to the mainland. The agreement was signed at the Farnborough International Airshow on 13 July 2016.
This latest order for 2 new production Dornier 228 aircraft emphasises the importance placed on the Dornier 228's capabilities in service to island communities. A reliable network for the transport of passengers and cargo supports livelihoods, local industry and community building. Island-based customers cite the Dornier 228's comfort, speed, versatility and proven reliability as driving factors supporting their purchasing choice.
"Island communities, by their very nature, face a specific set of challenges which the urban centres of the mainland only rarely experience," explains Fabian Kölliker, Product Manager Dornier 228, RUAG Aviation. He identifies the key elements influencing decision making: "Emergency rescue and relief, and medical transport are fundamental planning requirements. Compounding these operations, islands are exposed to heavy weather fronts and high winds - especially cross-winds - and generally have shorter airstrips making for demanding takeoff and landing operations. These are conditions where the Dornier 228's capabilities excel."
The Dornier 228's inherent performance characteristics and capabilities allow the aircraft to fulfil the requirements of various governments and island communities safely and economically. Island operators recognise it as the ideal commuter aircraft and welcome the Dornier 228's long operational range, excellent STOL (short takeoff and landing) capabilities and outstanding crosswind stability.
"The market is proving its confidence in the Dornier 228 as their aircraft of choice, especially for specific operations related to island communities. At the same time, it is also an expression of trust in RUAG Aviation, our reliability and our performance as OEM and supplier," states Volker Wallrodt, Senior Vice President Business Jets, Dornier 228 & Components, RUAG Aviation.
DASSAULT AVIATION WELCOMES THE ACQUISITION BY INDIA OF 36 RAFALE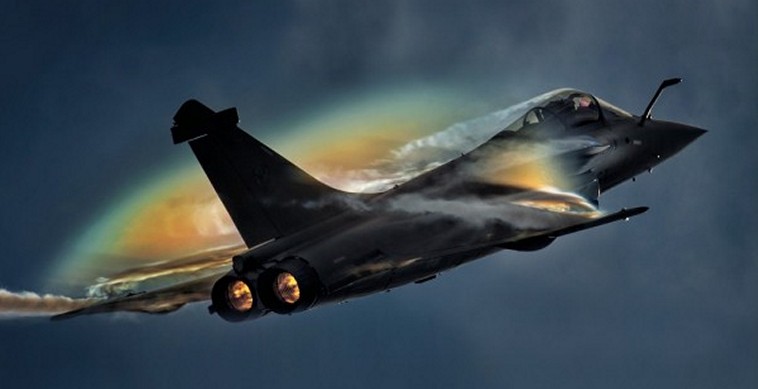 Photo © HESJA


Saint-Cloud, France, September 23, 2016 - France and India on 23 September signed a contract for the acquisition of 36 Rafale by India.
The conclusion of this contract comes after the announcement by Indian Prime Minister, Narendra Modi, during his visit to Paris in April 2015, of his desire to rapidly equip the Indian Air Force with 36 Rafale. This desire was reiterated during the visit to India by French President, François Hollande, in January 2016. The French Minister of Defence, Mr Jean-Yves le Drian and his Indian counterpart, Mr Manohar Parrikar, were instrumental in advancing this project during the course of their numerous exchanges.
Following on from the Mirage 2000, whose effective service with the Indian Air Force played a major role in establishing the reputation of Dassault aircraft, the Rafale was chosen by India in 2012 following a competitive bidding process initiated in 2007. The Rafale has been used by the French armed forces in combat operations for more than a decade now and has proven its operational excellence in various theatres around the world.
This new contract illustrates the strategic relationship and the exemplary partnership maintained between the two countries and marks the natural culmination of the relationship of trust initiated in 1953 when India became Dassault Aviation's first export customer.
This further success of the Rafale confirms the technological know-how and competences of Dassault Aviation's employees and of its 500 industrial partners. It rewards the work done by a close-knit "France" team. It represents a decisive step forward in achieving Dassault Aviation's goal of establishing itself in India with a view to developing wide-ranging cooperation under the "Make in India" policy promoted by Mr Narendra Modi.
RUSSIAN HELICOPTERS BEGIN MI-38 CERTIFICATION TESTS FOR THE RUSSIAN MINISTRY OF DEFENSE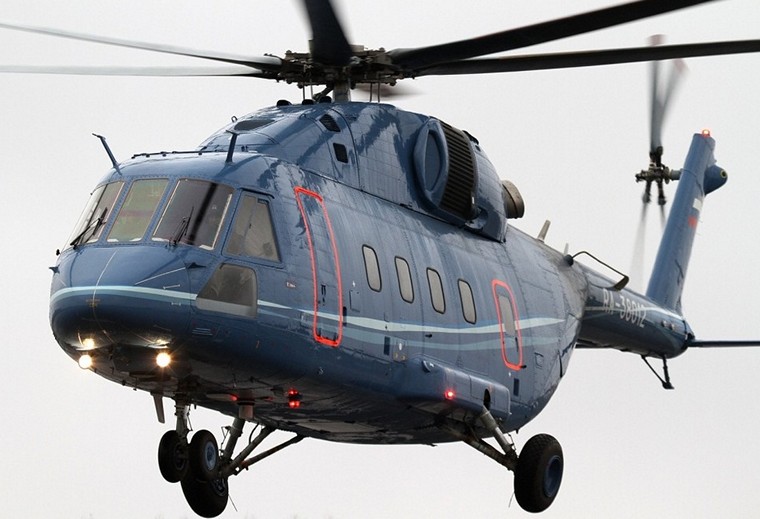 Photo © Russian Helicopters



Russian Helicopters, part of State Corporation Rostec, is conducting additional certification tests of the Mi-38-2 helicopter to enhance its operational characteristics for further supplies to the Russian Aerospace Forces. Technical features of the helicopter have already been approved by the Ministry of Defense and by the company's specialists, and all work on further equipping the helicopter will be completed by 2018.
Russian Helicopters will create a wide range of modifications of the Mi-38-2 for various departments of the Russian Ministry of Defense, which include a jamming mode, a medevac version, search-and-rescue and assault transport helicopters as well as modification designed to perform tasks for the Arctic Group of Forces.
Currently, Russian Helicopters specialists are working on increasing the maximum takeoff weight of the Mi-38-2 and its maximum flying height. The helicopter will also undergo testing with an added cargo jib and an external sling and on helipads covered by dust, sand and snow.
"The potential capabilities of this helicopter combined with its high-performance flight characteristics and possibility to install additional equipment make Mi-38 very attractive for the Russian Aerospace Forces. Together with the Russian Ministry of Defense, our company will perform flight tests to check the compliance of the helicopter with requirements of the army. The Mi-38 helicopters prepared for the Russian Ministry of Defense will be equipped solely with Russian-made assemblies and components," said Russian Helicopters CEO Alexander Mikheev.
The Mi-38 is a multirole helicopter with medium payload capacity. It is equipped with new, Russian-made high-efficiency TV7-117V engines and an integrated digital avionics suite featuring five LCD screens. The helicopter has many advanced features, such as composite materials in its structure, including main and tail rotors. The Mi-38 is one of the most automated helicopters in the world: its navigation system allows to engage an automatic mode for flying, landing, hovering, and leveling in various flight modes. The IBKO-38 integrated airborne avionics system provides enough information for the crew of Mi-38 to ensure a high level of flight safety. The implemented technical solutions allow the Mi-38 to beat all other helicopters of its class in cargo capacity, speed and main flight characteristics. In addition, the helicopter can be operated in a wide range of climatic conditions, including marine, tropical and cold climates. The first serially produced Mi-38 has been already assembled at Kazan Helicopters.

USA, California: One pilot died and another was injured when an Air Force U-2 Dragon Lady assigned to 1st Reconnaissance Squadron crashed on a training mission shortly after take-off in northern California. The pilots ejected from the aircraft. The U-2 Dragon Lady provides high-altitude, all-weather surveillance and reconnaissance, day or night, in direct support of U.S. and allied forces.
India, New Delhi: An Indian Air Force MiG-21 fighter jet fighter jet made an emergency landing at the Srinagar Airport after the pilot noticed a technical snag. The plane overshot the runway by 200 metres, while landing at Srinagar Airport. The tyres of the jet were badly burnt due to the emergency landing but timely action saved the plane. The pilot was safely evacuated, but the runway was damaged.
Japan, Okinawa: A U.S. Marine Corps AV8B Harrier II jet crashed into the ocean off the coast of south-western Okinawa in Japan. The pilot survived after ejecting safely from the aircraft. The AV8B Harrier II had been assigned to Okinawa, which hosts more than half of the 50,000 U.S. troops based in Japan under a bilateral security agreement
USA, Miami: An Aruba Airlines Airbus A320-200 on a flight from Miami to Aruba (Aruba) had reached FL220 when the outboard fan cowl had separated from the right hand engine separated. The flight returned to Miami and landed safely about 40 minutes after departure. There were no injuries however, the aircraft sustained damage to the engine, engine pylon, right main landing gear, right main landing gear door and right fuselage.
Greece: A AH-64D Longbow Apache of the Greek Army participating in the SARISA 2016 exercises crashed into to sea. The pilot appears to have pulled out of a dive too late, making a collision with the water inevitable. Rescuers in inflatable boats are on the scene less than a minute later. Neither crew member was injured.




28 SEPTEMBER 1920

American pilot Howard Rinehart, flying a Dayton-Wright R. B Racer, becomes the first person to fly an airplane fitted with retractable landing gear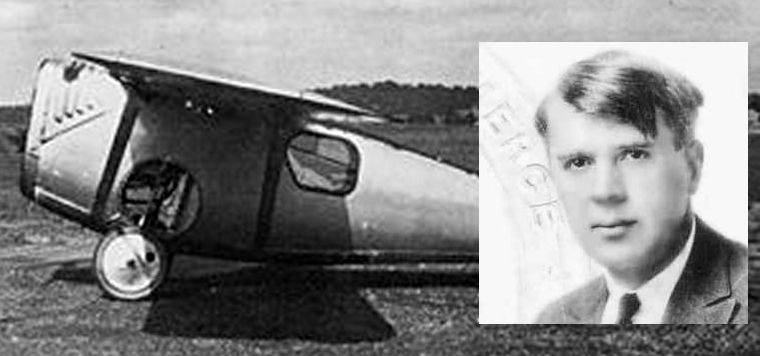 Dayton-Wright R. B Racer & Howard M. Rinehart



Howard M. Rinehart was early USA aviation pioneer who in 1909 was trained by the Wrights to fly. Rhinehart eventually earned his Transport Pilot's License and also flew as a Mercenary in Mexico in the 1915s.
Together with Milton Bauman, Charles Hampson Grant and Orville Wright they designed the Dayton-Wright RB-1 (Rinehart-Bauman model one) racer that had its first flight in 1920 with Rhinehart at the controls.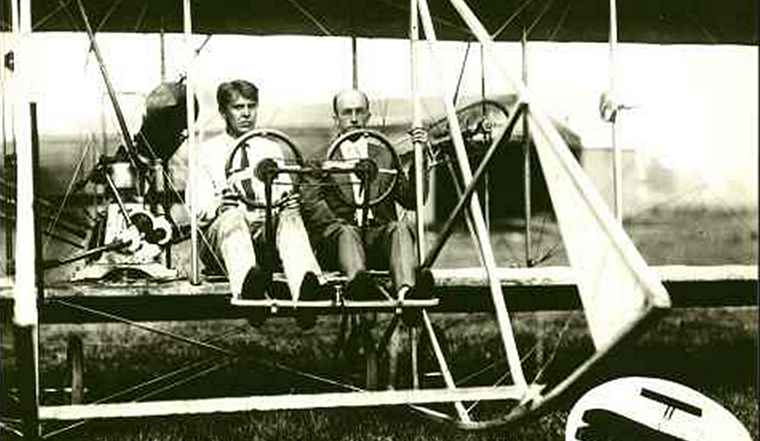 Howard Reinhart flying a Wright Flyer in Dayton in 1909. Photo Tim Gardner Collection


Advanced for its day the cantilever wing, monocoque fuselage Dayton-Wright RB-1 was a racing aircraft developed to participate in the 1920 Gordon Bennett Cup air race. The wing built of solid balsa wood with plywood and linen covering incorporated a mechanism to vary its camber in flight by moving the leading edge and trailing edge. The RB-1 also featured a retractable undercarriage operated by a hand-crank making it one of the first instances of undercarriage retraction for aerodynamic benefit alone.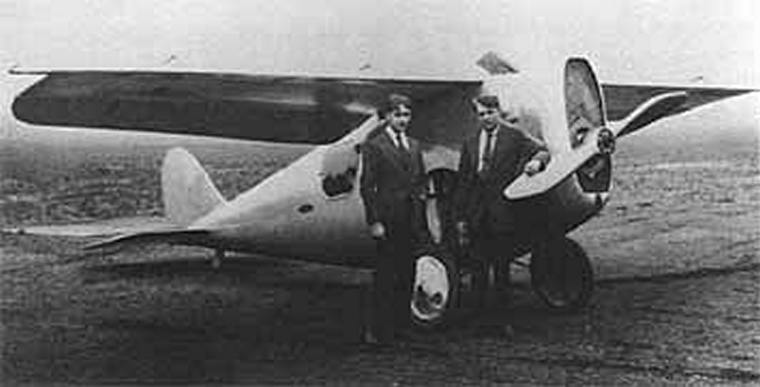 Dismantled and shipped to France, the RB-1 was flown by Howard Rinehart in the 28 September 1920 race, but was forced to withdraw after a cable failure prevented full retraction of the gear/flap mechanism. After the race it was returned to the United States, and is now preserved at the Henry Ford Museum in Dearborn, Michigan. Many of the aircraft's advanced features were incorporated into a prototype fighter design, the XPS-1.



For a free no obligations quote email sales@pilotspost.com