Johannesburg Light Plane Club (JLPC) under the guidance of Kelly McAuley at Baragwanath Airfield, 48 kilometres South West of Alberton, invited all to fly-in in a vintage aircraft on the 1st of October 2016 for a memorial aviation day for the late Bob Hay.
The wind was early morning a slight breeze and from before 8 o'clock, a small number of pilots flew-in to enjoy the sunshine morning with fellow aviators, friends and family of Bob Hay at the Clubhouse.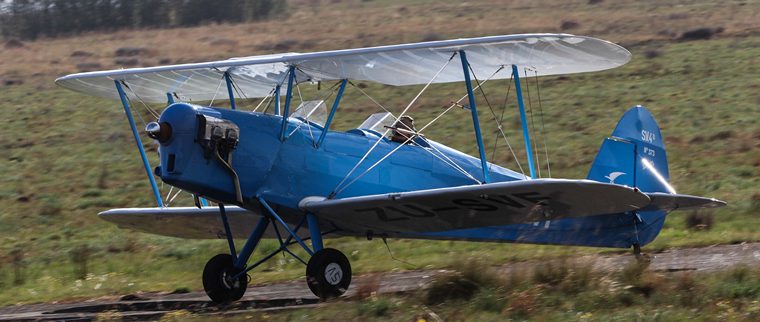 Stampe first to arrive from Krugersdorp Airfield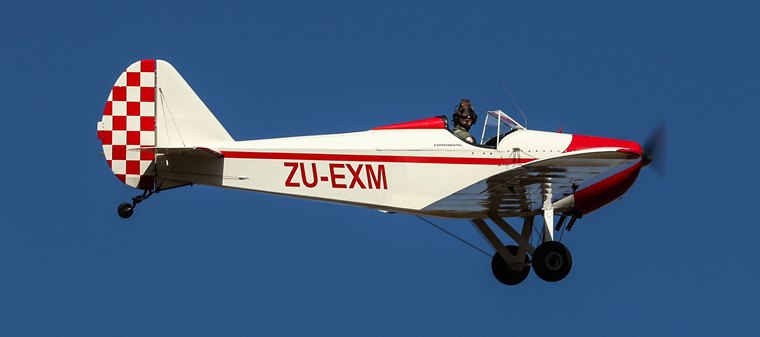 Vintage experimental aeroplane fly-past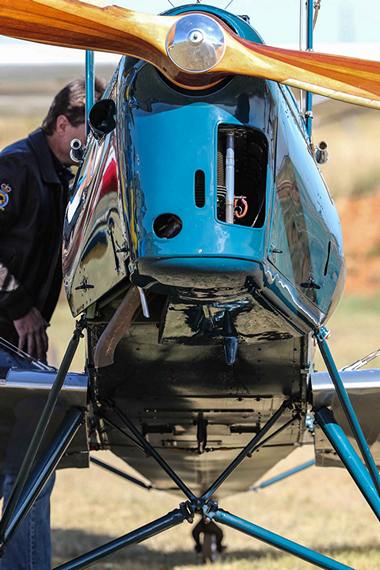 Tiger Moth shining and in mint condition


Vintage Aircraft Fly-In Gathering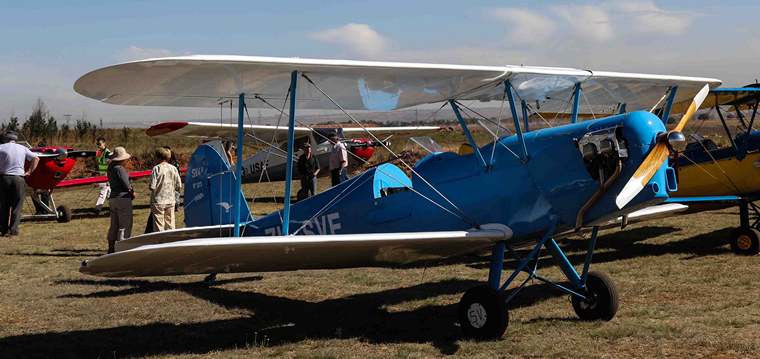 Stampe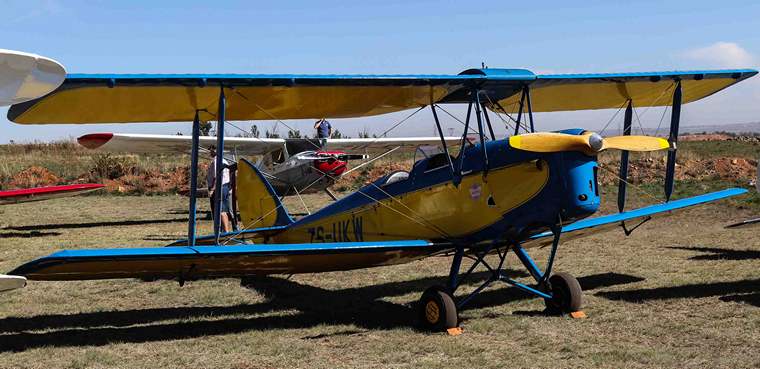 Tiger Moth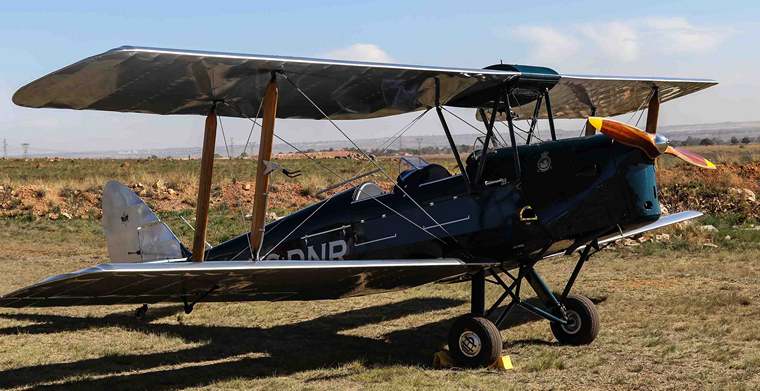 Tiger Moth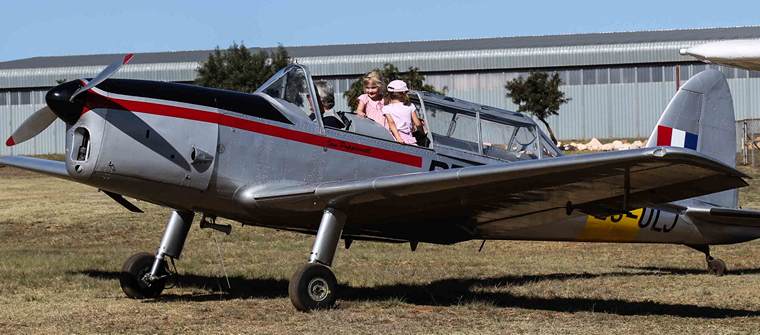 Chipmunk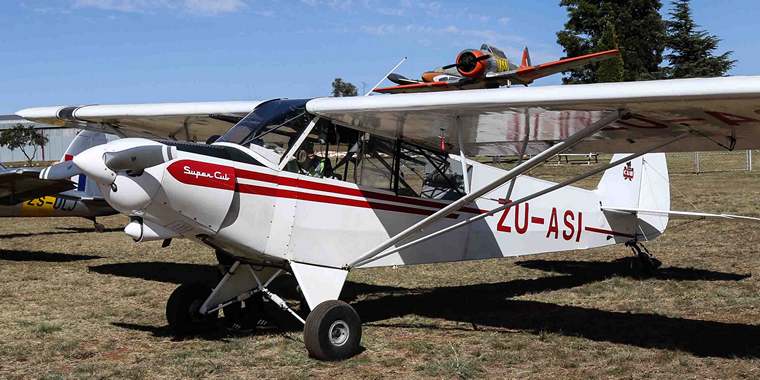 Super Cub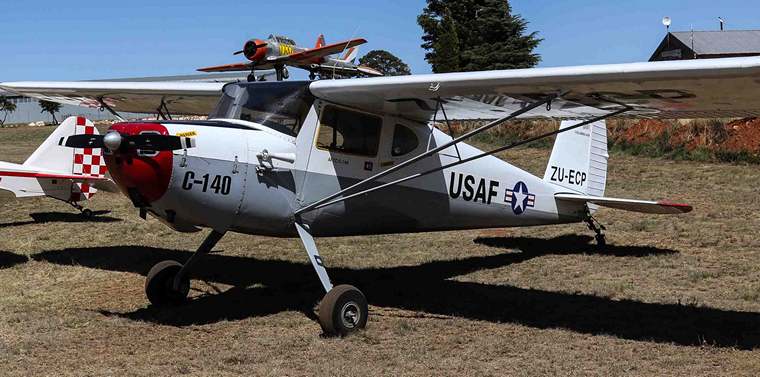 Cessna 140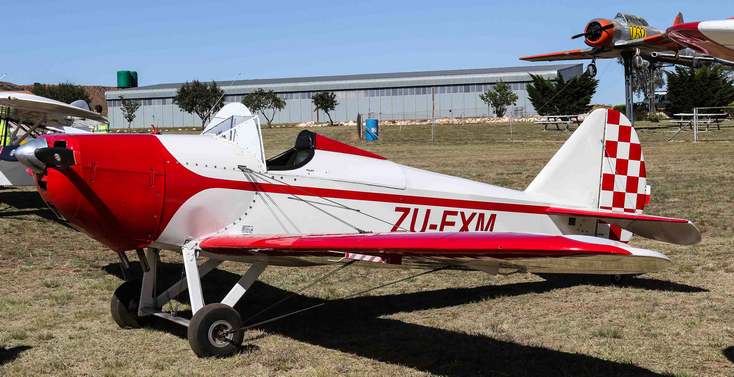 Bowers Flybaby Experimental


After a delicious mid-morning breakfast all went outside while Bob's Tiger Moth was taxied to the general parking area for a photo session with friends and family. His Tiger Moth was bought by a local pilot and will remain at Baragwanath Airfield.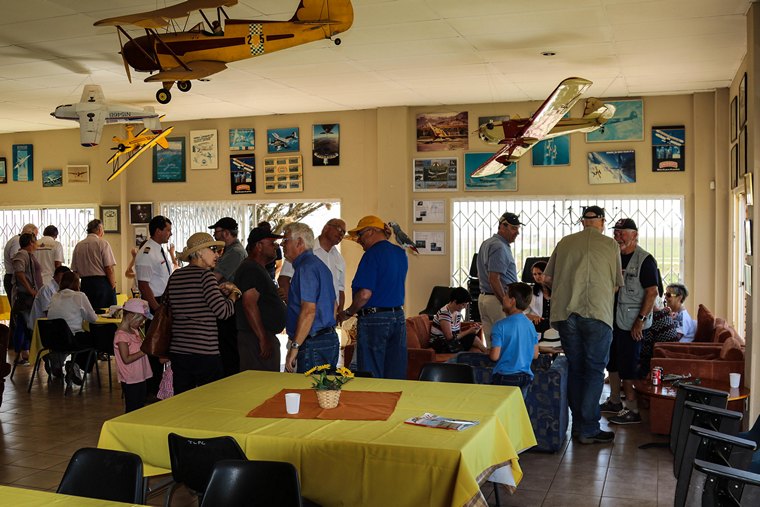 Club House Social Atmosphere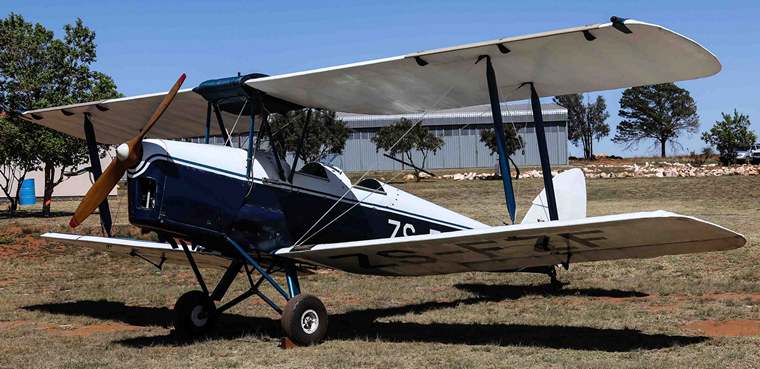 Bob Hay's Tiger Moth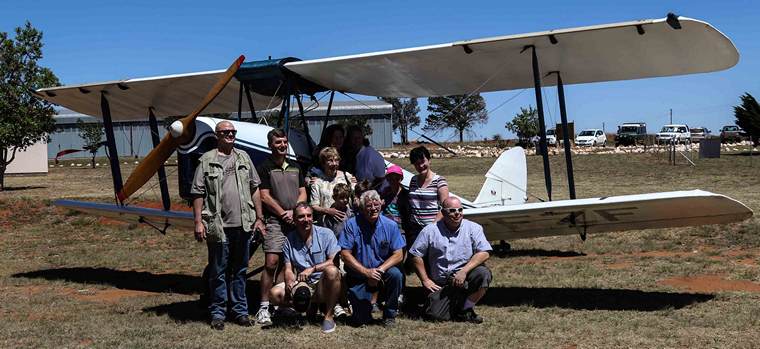 Bob Hay's family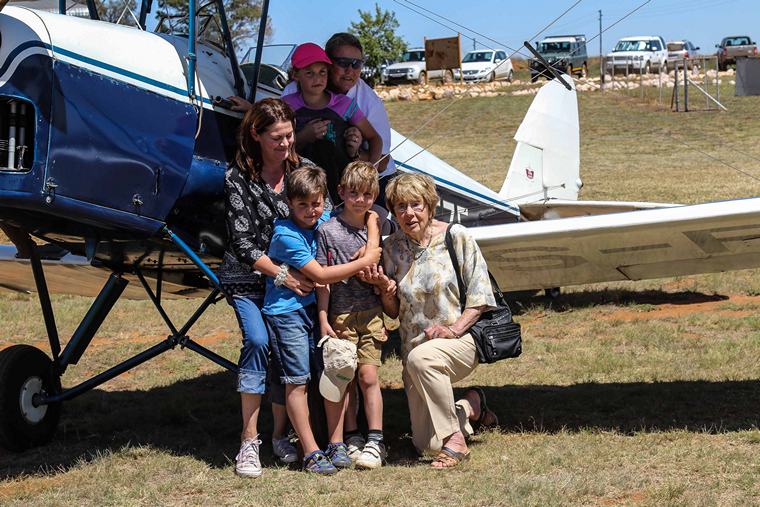 Bob Hay's wife (kneeling) and family

Some interesting facts about Bob Hay (with permission from Kelly McAuley) :
Raced a Jaguar XK120 in England.
Raced a Lotus 7 also in England.
Raced a Lotus 20 in Formula 1 (see 1964 Rand Grand Prix) and beat Jackie Stewart.
Owned one of the two Chrislea Ace's.
Built a Tiger Moth from parts that actually started the Strecker business.
Was a director of Hay Ho lawnmowers.
Flew a Cessna 175 from a farm where they had to chop down trees growing around it.
Used to land the Tiger Moth on the banks of the Vaal Dam to spend a day yachting and then flew back to the old Baragwanath at Aeroton.
Had control failure while flying an Ercoupe.
Built his own Pitts Special S-1 ZS-FUN from plans.
Crashed first his Pitts while training for the- and then the Tiger Moth at the Welkom air show in the same week.
Became SA Aerobatic Champion 4 times.
Rebuilt the Tiger Moth and Pitts.
Stole a friends yacht from under the noses of the Mozambique Government to return it to the owner.
Restored a 1929 Chevrolet Pheaton to concourse condition.
Was an accomplished yachtsman and snow skier.
Was a demonstration pilot for an Aerostar.
Qualified as a Chartered Accountant in South Africa and England, but worked mostly as an engineer in the military armament.
Was in the Congo in the midst of the civil war.
Was always devastated by the fatal crash of his Pitts after it was sold and the new buyer modified it and flew it well beyond its limits.
Flew a hot air balloon into power lines, which arced but he escaped.
Had a dog that flew off the back of his bakkie doing 100km/h around a corner which cured its arthritis.
Built many machines trying to harness unexplained gyroscopic forces.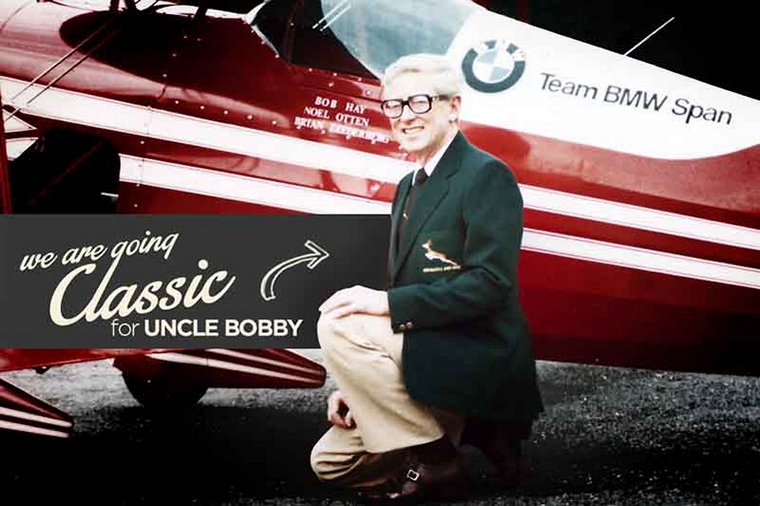 Picture used with permission from Kelly McAuley (AVCOM)

The initiative to celebrate the late aviation legend Bob Hay by inviting all fellow aviators to fly-in with their vintage aircraft is a magnificent idea to pay the highest respect to the legend and to his family. An initiative that will hopefully be held every year at his old favourite aerodrome, Baragwanath Airfield and might be known as the Bob Hay memorial day. As an avid aviation photographer I am grateful to have been part of history being made today for a true aviation legend.