THIS WEEK IN MIDWEEK UPDATE


AvClicks Photo Competition……Notice Board.....Plan Your Weekend


Forthcomming Events.....Aviation News…Worldwide Incidents and Accidents


This Week in Aviation History………Advertising Rate Card






Entries for the Pilot's Post "AVclick 2016" aviation related photo competition in now closed. Our prizes for this competition were carefully chosen to suit everyone's aviation interest and that is why we are offering the winner a choice between three different options.

For more information go to: www.pilotspost.com/arn0000956


This Week's Four Finalist


To vote for your favourite photo click on "Vote for"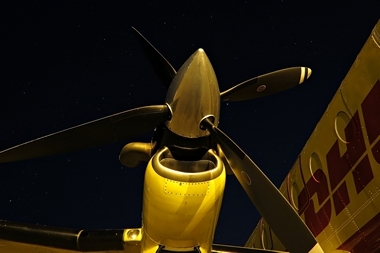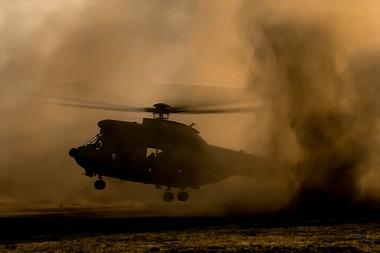 Vote for 26-1…………………………Vote for 26-2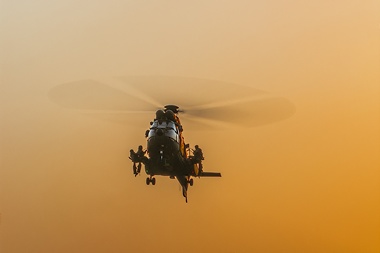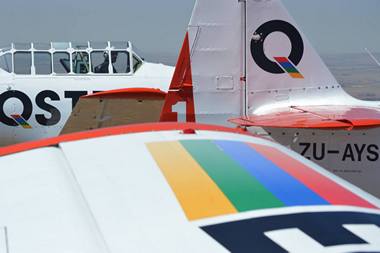 Vote for 26-3…………………………Vote for 26-4



Go to http://www.pilotspost.com/arn0001074 to vote for the September finalist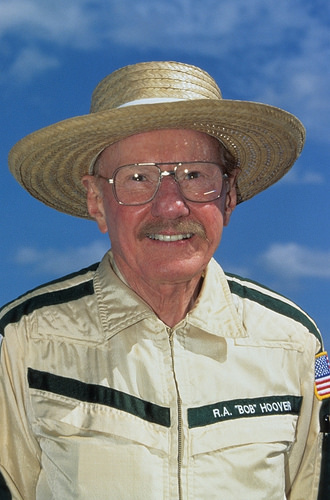 Bob Hoover, often called "the pilot's pilot" and an aviator whose career spanned 70-plus years and nearly every facet of aviation, died on Tuesday at age 94.
"We lost a true, one-of-a-kind aviation hero today," said EAA CEO and Chairman Jack Pelton. "We all knew of Bob's incredible aviation career and witnessed his unmatched flying skills. It was Bob Hoover as a person that also made him legendary. He was a true gentleman and unfailingly gracious and generous, as well as a true friend of EAA through the years. We can only hope to use his lifelong example as a pilot and a person as a standard for all of us to achieve."
The aviation career of Bob Hoover had a nearly storybook quality to it - a story that was often a mix of thriller and adventure. After working at a Nashville grocery store to pay for flight lessons as a teenager and teaching himself aerobatics, Hoover entered the Tennessee National Guard and eventually was sent to Army Pilot Training School. In World War II, Hoover talked his way out of test pilot duty into combat missions, where he eventually was shot down, captured, and escaped from a German prisoner of war camp.
As a test pilot following the war, he flew a variety of aircraft and was Chuck Yeager's backup and chase pilot during the eventually successful attempts to fly faster than the speed of sound. He set numerous aviation records and his long association with North American Aviation and Rockwell International allowed him to test many aircraft, ranging from the T-28 trainer to the F-100 jet.
Many EAA members and air show fans knew Hoover from his impeccable air show performances in the P-51 as well as in the Shrike Commander, where he would showcase his energy management sequence without engine power. His flying skills allowed him to pour himself a cup tea while flying a complete roll in that aircraft.
Hoover also won a lengthy battle against the FAA in the 1990s, when he fought against the revocation of his medical certificate. His flying career was documented in the 2014 documentary Flying the Feathered Edge, which was first shown to an invitation-only audience at EAA AirVenture Oshkosh 2014.
A 1988 inductee to the National Aviation Hall of Fame, Hoover also received numerous awards throughout this life. That included the Freedom of Flight Award, EAA's highest honour, in 2011.

29: SAPFA Grand Central fun rally & open precisions. Contact Rob Jonkers e-mail:
rob@aerosud.co.za
Cell: 082 804 7032
29: Rustenburg Breakfast Fly In. Contact
mauritzmuller1@gmail.com

NOVEMBER


2: EAA Chapter 322 monthly meeting, Dickie Fritz Moth Hall Edenvale. Contact
editor@afskies.co.za
5: Aero Club of South Africa Annual Awards at AFB Zwartkop. Contact AeCSA-Office:
office@aeroclub.org.za
Tel: 011 082 1100
5: SAAF Museum flying training and open days.
webmaster@saafmuseum.org
5-12: Potchefstroom Gliding Club and Jonker Sailplanes will be hosting the Federation Aeronautique International Sailplane Grand Prix Final held from 5 to 12 November 2016 at the Potchefstroom Airfield, North West. For more information go to
events@js1.co.za
11-13: EAA Sun n Fun fly-in to Brits. Includes Neil Bowden's Oshkosh Visitors reunion fly-in, the Peter Hengst Memorial fly-in breakfast on Saturday 12, an Adventure Fun Rally organised by Rob Jonkers under the SAPFA banner, The Airplane Factory Sling fly-in, a 1/3 scale jet powered BAE Hawk model will do a demonstration flight. Brits FC is known for its fine hospitality, good food, braais, and a pub. Camping at the airfield and many reasonably priced B&B's nearby.. ATC will be in operation form Friday 13h00Z - 15h00Z and Saturday 05h00Z - 15h00Z on 124.2 Mhz. Further info from Karl Jensen
karlpix@icon.co.za
or Roel Jansen 082 777 7299
11-13: Bosveld Fly in. Potgietersrus Airfield. All welcome. Camping available. Contact Nico 082 582 5961, Martin 082 578 4657 or Willie 072 523 2423.
12: SAPFA Peter Hengst Memorial fun rally Brits airfield. Entering on the EAA website at
http://www.eaa.org.za
or entering on the SAPFA website at
http://www.sapfa.co.za/index.php/component/competition/?view=pilot
or Contact Rob Jonkers email:rob@aerosud.co.za
13: A rally for vintage aircraft will leave Crete in Greece bound for Cape Town in South Africa, scheduled to arrive 5 weeks later. Following in the footsteps of the pioneering flights in the 1920s. For more details see here:
www.crete2cape.com
18-20: Mafeking fly in and hangar dance. Contact Connie Conradie e-mail:
info@mmafikeng-flyingclub.co.za
19: Bob Hay Fun Rally - Baragwanath. Our last event of the year is at Baragwanath. Come and join the JLPC (Johannesburg Light Plane Club) for a day of fun. Contact: Contact Frank Eckard email:
frank.eckard@mweb.co.za
cell: 083 269 1516. You may enter any of these events online on the SAPFA website at:
http://www.sapfa.co.za/index.php/component/competition/?view=pilot
DECEMBER

3: SAAF Museum flying training and open days. E-mail:
webmaster@saafmuseum.org
3-4: SAC ACE of Base Vereeniging airfield. Contact Annie Boon e-mail:
chunge@mweb.co.za
7: EAA Chapter 322 monthly meeting, Dickie Fritz Moth Hall Edenvale. Contact
editor@afskies.co.za
7: International Civil Aviation Day (ICAD). Contact Mark Swarts e-mail:
swartsm@caa.co.za
Cell: 082 878 0875
28: All welcome to our annual St Francis Field fly in at FACT. Free breakfast snack and coffee for all visiting pilots arriving by air. On line or SMA Wx available. Contact Barry Culligan for details on 083 611 3333 or get info from the pilots section of our website




LARGE PASSENGER AIRCRAFT TO LAND AT ST HELENA AIRPORT




Photo © St Helena Airport / Tronos Jet Maintenance

An Avro RJ100 jet aircraft operated by Tronos Jet Maintenance and carrying Atlantic Star Airlines personnel, is scheduled to fly to Wideawake Airport, Ascension Island, and then to St Helena Airport.
The aircraft will be carrying 13 non-commercial passengers - including the flight crew - who will overnight on St Helena prior to departure on Saturday 22 October.
Tronos Jet Maintenance is delivering this particular aircraft to Chile. The flight, originating from Zurich, Switzerland, has taken a route which has seen it make technical stops in Morocco, Senegal, Ascension Island and St Helena. From St Helena, the flight will call at Ascension Island, Brazil and Uruguay, finally arriving at Presidente Carlos Ibáñez del Campo International Airport, Chile - the final destination.
The Tronos flight will provide the Airport with additional real time data and a pilot's report - all part of building a more comprehensive picture of the conditions at St Helena Airport under which we will be asking a scheduled air service to operate. The flight is also planning, weather permitting, to conduct some additional circuits on Saturday to gather further data for the Airport. Atlantic Star is one of a number of potential partners with an interest in operating regular flights to St Helena.

BREITLING PILOT MIKA BRAGEOT'S TIME TO SHINE IN THE RED BULL AIR RACE WORLD CHAMPIONSHIPS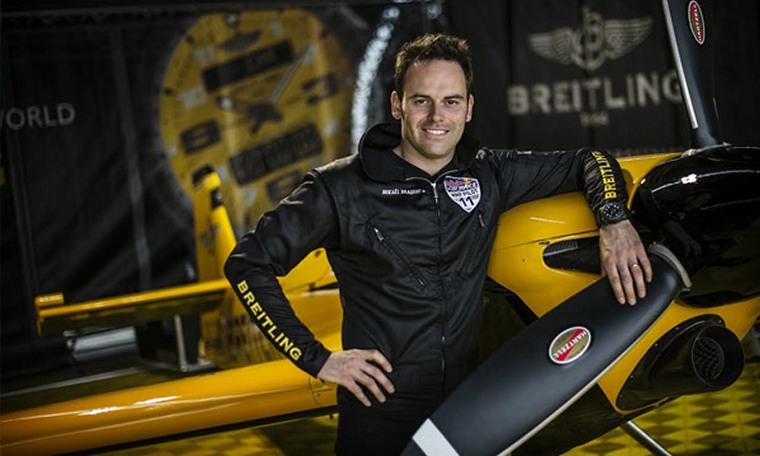 Photo © Breitling


Following an action-packed season, 2014 Red Bull Air Race World Champion Nigel Lamb has hung up his racing gloves after the final showdown in Las Vegas, handing over the Breitling Racing Team reins to French protégé Mika Brageot.
The experienced British ace has successfully challenged the world's most elite pilots for eight seasons, yet announced at the beginning of the year that he would step aside precisely while he was still operating at the top of his game. Nigel, who has always encouraged future generations to fulfil their potential, has spent the last season passing on all his essential knowledge to Mika, who qualified through the Challenger Class ranks. Mika Brageot has devoted his time not only to getting comfortable racing at high speeds and low altitude in Nigel's high-performance race plane (MXS-R), but also to learning about mental focus, technical advancements and race analytics, with the aim of flying the Breitling colours to the top of the ranking in his first competitive season.
The Breitling Racing Team has enjoyed many accomplishments during 2016, including seeing François Le Vot climb the podium in Abu Dhabi and Nigel Lamb claim a top position in Spielberg, Austria, and Indianapolis, USA. One of the season's highlights was witnessing Japanese pilot and longstanding brand partner Yoshihide Muroya claim his home race victory, also the first of his career.
UPGRADED MI-28N ATTACK HELICOPTER MAKES MAIDEN FLIGHT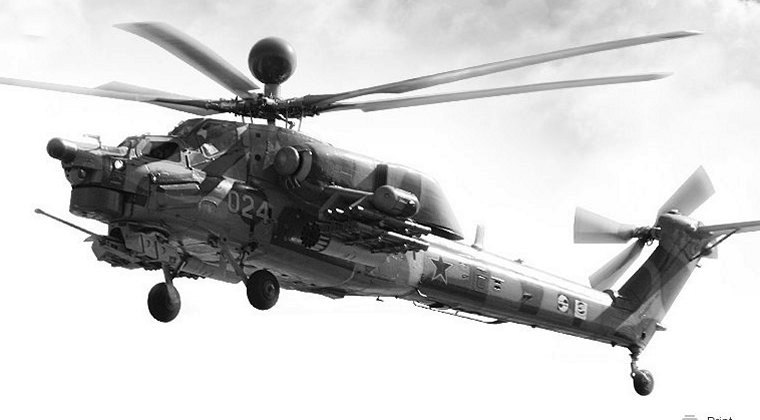 Photo © Russian Helicopters


The upgraded Mi-28N is a highly effective attack helicopter, which is able to perform a wide range of tasks, from aerial reconnaissance and target designation to destruction of diverse ground and air targets. Among its main advantages is not only agility and ability to operate around the clock, but also increased firepower. This helicopter marks a new achievement of the Russian helicopter industry.
While creating the modernized Mi-28N designers took into account their work on the training and combat Mi-28UB, and the front cabin of the new helicopter received a second set of controls. In addition, the crew cabin was upgraded so that the commander and the operating pilot will now receive more information about the environment and all helicopter systems in a more accessible format, which will increase crew situational awareness, facilitate interaction and increase the speed of decision-making in complex combat situations. The helicopter is also equipped with a new guidance, navigation and flight control system that possess faster calculating abilities. The cabin crew is reliably armoured and protects against armour-piercing bullets and projectiles with a calibre up to 20 mm.
The helicopter is equipped with advanced radar over the rotor hub assembly that has enhanced capabilities in the use of precision weapons, including self-guided missiles, which can significantly reduce time spent in potentially dangerous situations. Among other advantages of the new helicopter is resistance to combat damage, which is achieved through the use of new materials and design solutions. The main rotor blades are made of composite materials, which allow completing a flight after being hit by a 20-30 mm calibre shell. The fuel system design excludes a possibility of an explosion or a fuel tank fire.
The helicopter is also less visible for the ground-based air defence. It is equipped with an integrated avionics suite. With the use of digital cartographic data, the suite allows to search, detect and identify ground and air targets, define their coordinates and provide target designation for ground and air command centres. The helicopter weapons include guided and unguided missile suites, bombs, as well as a movable gun mount with gun of cal. 30 mm.
OPERATIONAL EVALUATION COMMENCES FOR RAF TYPHOON FLEET ENHANCEMENTS UNDER PROJECT CENTURION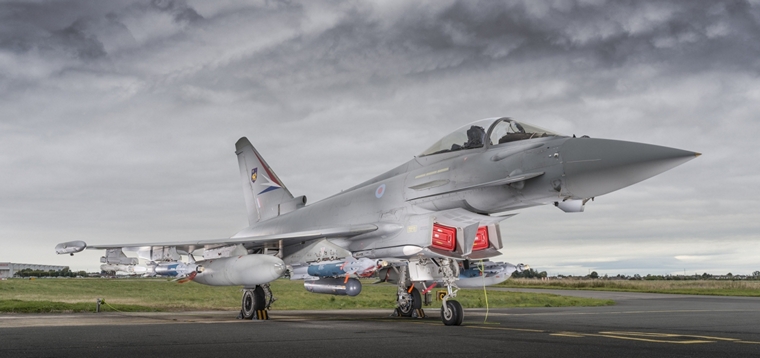 Photo © Eurofighter


An initial phase of enhancements to ensure that the Royal Air Force's (RAF) Eurofighter Typhoon fleet is ready to take on the role currently performed by Tornado aircraft has entered the Operational Evaluation stage. Phase 1 Enhancements Further Work (P1Eb FW) is an evolution of the current Tranche 2 Typhoon aircraft in service with the UK. The P1Eb standard Typhoons entered service last year.
P1Eb FW is the first part of the UK's Project CENTURION, the package of enhancements which aims to deliver a seamless transition of capability from Tornado to Typhoon by the end of 2018. The upgrades will bring numerous new capabilities, including additional Human-Machine Interface technologies and additions to the aircraft's Air to Surface targeting capability.
P1Eb FW has successfully undergone trial installation and Operational Evaluation with 41 Squadron, the Royal Air Force's Test and Evaluation Squadron at RAF Coningsby, is now underway.
Following the achievement of P1Eb FW, the first tranche of upgrades as part of Project CENTURION will continue with the delivery of P2E, which provides additional Human-Machine Interface and availability improvements, along with the initial integration of the Meteor Beyond Visual Range Air to Air missile and the Storm Shadow stand-off Air to Surface weapon.
The next and final upgrades deliver P3E which includes the final integration of Storm Shadow and Meteor capabilities, as well as the introduction of the Brimstone 2 close air support Air to Surface capability.
Each of these enhancements will move through joint customer and industry initial installation, Operational Evaluation and squadron training before being declared operational.
FRONTIER AIRLINES TAKES DELIVERY OF ITS FIRST A320NEO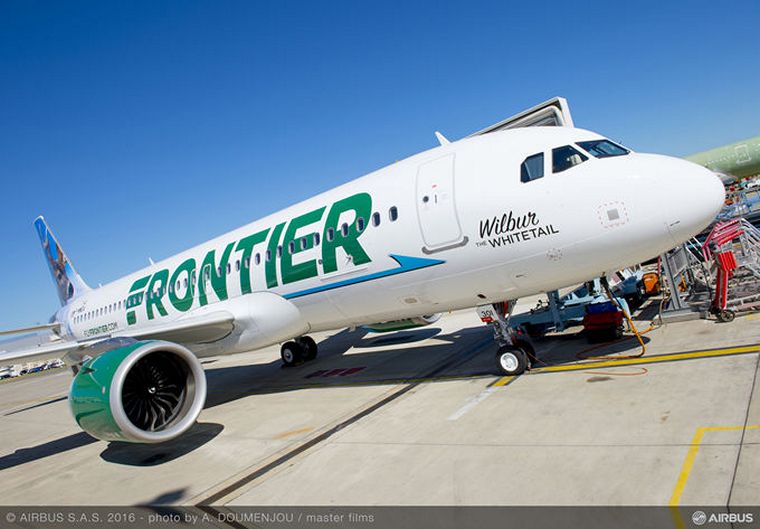 Photo © Airbus/A Doumenjou


Frontier Airlines, headquarters in Denver, Colorado (U.S.), took delivery of its first A320neo. Frontier is the first U.S. airline to receive an A320neo with CFM engines, and the aircraft is the first of 80 A320neo Family aircraft the low-cost carrier has ordered. All of Frontier's A320neo Family aircraft will be powered by CFM International LEAP-1A engines.
"We're excited to receive our first A320neo," said Barry Biffle, President and CEO - Frontier Airlines. "The efficiency of the A320neo will help us lower costs even more and pass those savings along to our customers."
Each of the Frontier's A320neo Family aircraft will feature lightweight composite Sharklets, 2.4-meter/94-inch tall wing-tip devices and new CFM's LEAP-1A engines providing operators with double-digit improvements in fuel consumption and CO2 emissions - with a 15 percent reduction upon entry into service. In addition to the A320neo delivered today, Frontier currently operates a fleet of 64 Airbus aircraft, including 30 A319s, 24 A320s and 10 A321s. Their current backlog of Airbus aircraft is comprised of 18 A319neo, 2 A320ceo, 61 A320neo and 6 A321ceo.
Frontier took delivery of its first Airbus aircraft in 2001 and has since transformed into an all-Airbus, all-A320 Family fleet, allowing the airline to optimize efficiency and economy by streamlining crew training and maintenance operations. The A320 Family also offers the most comfortable single-aisle cabin in the sky at a full seven inches wider than competing aircraft allowing for 18"-wide seats in comfort economy as standard.
DCNS AND AIRBUS HELICOPTERS JOIN FORCES TO DESIGN THE FRENCH NAVY'S FUTURE TACTICAL VTOL DRONE SYSTEM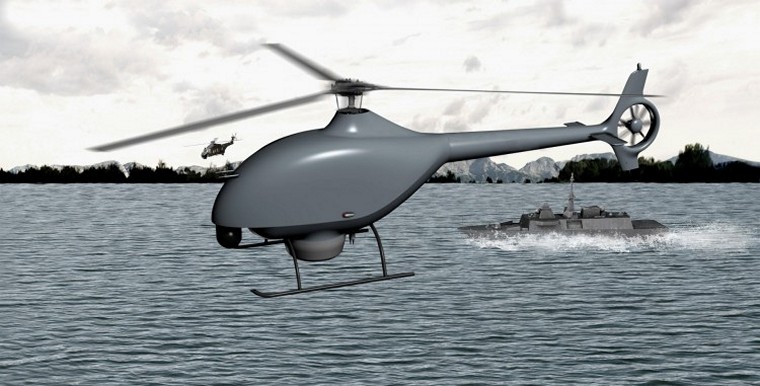 The VSR 700: a multi-faceted and robust solution. Photo © Airbus Helicopters

DCNS, a world leader in naval defence, and Airbus Helicopters, the world's leading helicopter manufacturer, are joining forces to design the future tactical component of France's Naval Aerial Drone (Système de Drones Aériens de la Marine - SDAM) programme. By pooling naval and aerospace skills and expertise, the teaming of DCNS and Airbus Helicopters will be equipped to address all technical challenges arising from the naval integration of the drones through the creation of robust system architecture that can evolve and adapt to meet every need.
For DCNS, drones are the roving eyes of the battle system; their missions are overseen by each ship's combat management system, ensuring increased effectiveness in real time in support of naval operations. Offering a genuine tactical advantage, the VTOL (Vertical Take Off and Landing) drone is an organic component of warships and augments the operational potential of naval forces.
Over the last ten years, DCNS has successfully overseen the French armaments procurement agency (DGA) and French Navy's main aerial drone study and trial programs, operating both on its own and in partnership. In the process, the Group has acquired know-how that is unique in Europe and possesses solutions for integrating aerial drone systems in warships or enabling them to operate on ships. These solutions have been tested at sea.
A versatile and affordable platform, the VSR700 has been developed by Airbus Helicopters with a view to providing military customers with a solution that leverages a tried and tested civil aircraft and strikes the best possible balance between performance, operational flexibility, reliability and operating costs. Harnessing autonomous flight technologies that have been tested by Airbus Helicopters through a range of demonstration programs, the VSR700 is derived from a light civil helicopter, the Cabri G2 (developed by the company Hélicoptères Guimbal), which has proven its reliability and low operating costs in service.
Thanks to the VSR700's specifications, the system boasts superior endurance and payload performance to any comparable system used to date. The device offers big capability with a small size and logistics footprint, resulting in less maintenance and straight forward integration to a broad range of surface vessels.

Malta, Luqa Airport: A Swearingen SA227-AT Expediter, registered N577MX, was destroyed after impacting terrain during take-off from Malta-Luqa Airport. The aircraft took off from runway 13 and lost height in a left wing down attitude, according to a dashcam video of the accident sequence. The aircraft impacted terrain just past the airport perimeter fence and burst into flames.
USA, Washington: The National Transportation Safety Board had determined that the flight crew a British Aerospace HS 125-700A (Hawker 700A) mismanagement of the approach and multiple deviations from standard operating procedures caused the 10 November 2015, crash charter flight. The charter company's casual attitude toward compliance with standards was a contributing factor in the accident. The flight was on a non-precision approach and descended below the minimum descent altitude, even though the pilots did not have the runway in sight. When the first officer attempted to arrest the descent, the airplane, a British Aerospace HS 125-700A (Hawker 700A), entered an aerodynamic stall and crashed into a four-unit apartment building, killing all nine persons on board the airplane. There were no fatalities on the ground.
Canada, Newfoundland: Smoke in the cockpit has prompted a Lufthansa crew to don oxygen masks and land in Newfoundland, Canada. The 747-400 Jumbo-jet was on a flight from Frankfurt to Orlando with 345 passengers on board. the source of the smoke could not be identified.
USA, Fort Lauderdale: The left engine on Beech 18 caught fire and its landing gear collapsed when it arrived at Fort Lauderdale Executive Airport. The fire was extinguished and the two people were not hurt. The Beech is used to fly cargo to the Bahamas, and was returning from the islands.




30 OCTOBER 1908

Henry Farman performs the first cross-country flight in Europe as well as the first flight between two towns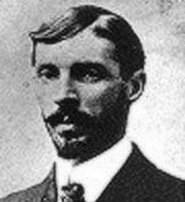 Henri Farman (26 May 1874 - 17 July 1958) was a British born pilot who in 1937 took French nationality.
Farman trained as a painter but quickly become obsessed with mechanical inventions.
Together with his brother Maurice Farman they started building ground breaking aircraft that saw extensive service during WWI whilst their Goliath was the first successful long-distance passenger airliner in the world.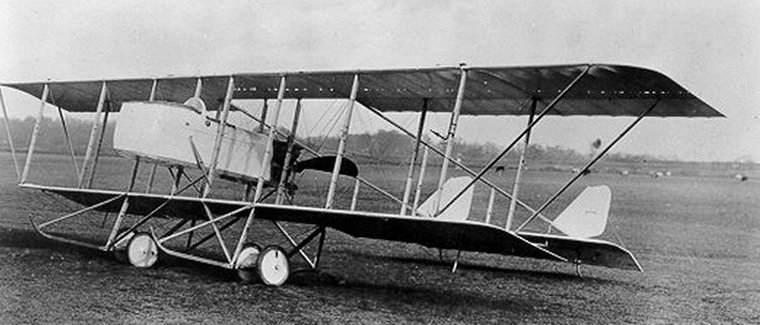 Farman Shorthorn MF 11 WWI reconnaissance aircraft. Photo www.earlyaviator.com / commons.wikimedia.org

In 1907 and 37 years old Farman became one of the first customers of the Voison brothers when he bought a biplane from them. Much to the Voison brothers delight Farman, on 13 January 1908, became the first person to fly a complete circuit of 1 kilometre. Farman must have been delighted as well as he won the 50,000 Franc prize for his feat. Needless to say that placed him and the Voison brothers' firmly on the aviation map. Not content on 30 October 1908 took off from Chalons and set out for Reims 27 kilometres away where he arrived 20 minutes later becoming the first aviator to complete a cross country flight.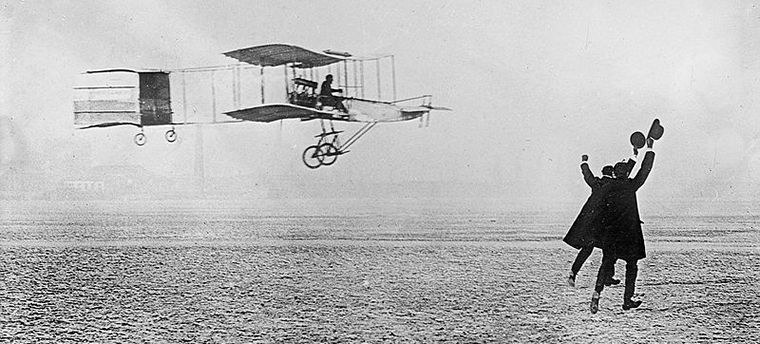 Farman on approach to Reims during his record breaking flight. Photo britannica.com / commons.wikimedia.org

Now firmly established in his own right he opened a flying school in 1909 and continued with setting records. On 27 August he flew 180 kilometres in just over 3 hours and on 3 November flew, for then, an incredible 232 kilometres in 4 hours 17 minutes.
Unfortunately his association with Voison soured and Maurice and he started designing and building their own aircraft. So successful was their first aircraft, the Farman III, that it was widely copied.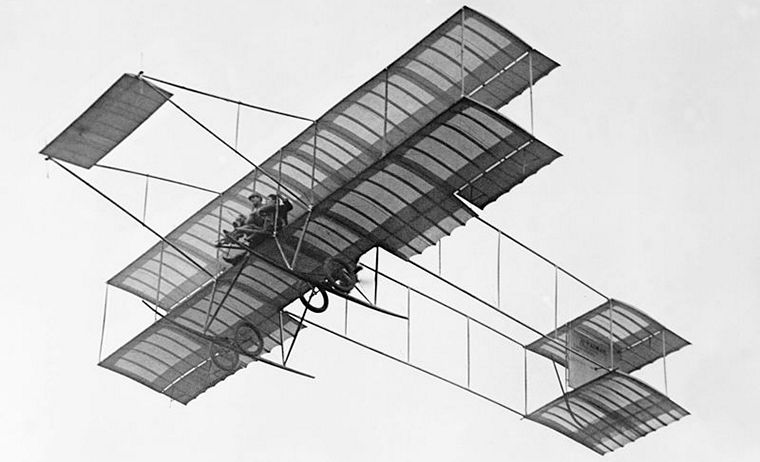 Henry Farman III

In 1919 Farman was honoured by the French Government who made him a Chevalier of the French Legion of Honour. In 1937 Maurice and Henry retired. Henry passed away on 17 July 1958 in Paris.



For a free no obligations quote email sales@pilotspost.com