John Thorp's legendary T-18 that had its first flight in 1963 this year celebrates its 53th birthday. The Thorp's reign as one of the most popular homebuilt designs only came to an end in the 1980s when Van's series of kit planes entered the market. By 2011 over 1600 sets of plans had been sold and 400 examples were flying.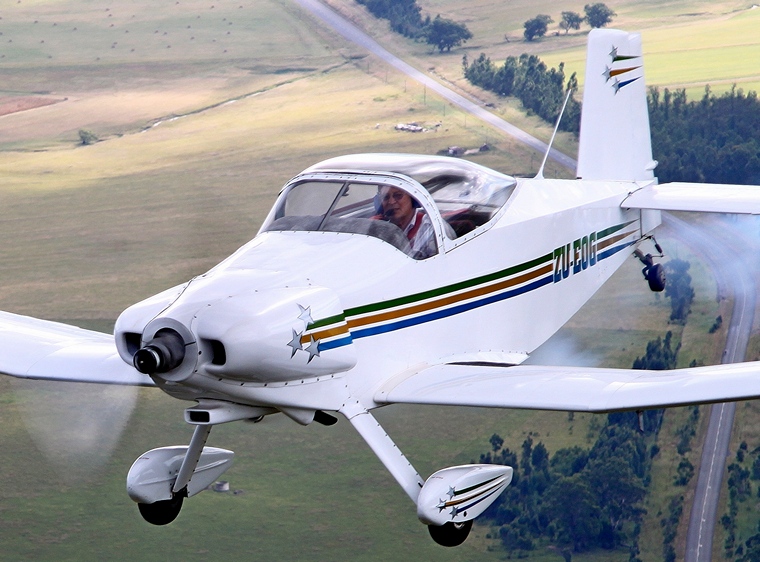 John Thorpe the father of the T18 was a highly educated and experienced aircraft designer. Born in 1912 in Lockeford California he completed his schooling and furthered his studies at the Boeing School of Aeronautics. His first job in the aviation industry was on the final assembly line of the Boeing 247 before returning to his Alma Mater to teach. Whilst at the Boeing School he started designing personal aircraft. John qualified as a private pilot in 1930 and by 1946 had accumulated more than 600 hours on 62 different types.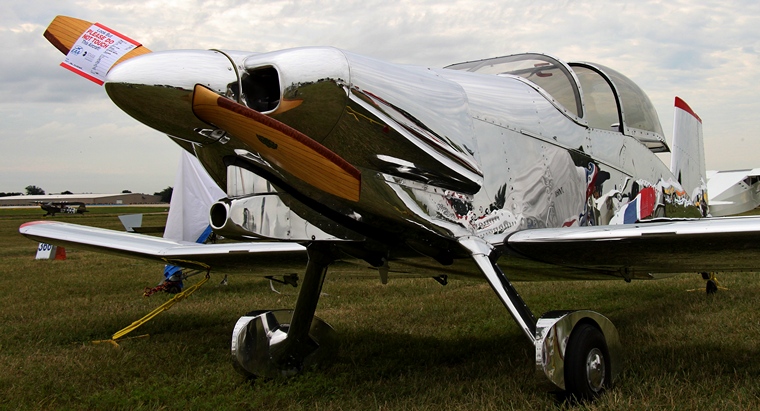 The T-18 was a ground breaking design, incorporating many of the features today found not only in kit planes but in most type certified aircraft. It was the first aircraft fitted with a stabilator (all flying tail) which was later adopted in the Piper Cherokee and today is standard equipment on most military aircraft.

The twin seat T-18 was also one of the first all metal kit-builds designed to be easily constructed from sheets of aluminium and the first to employ the "matched hole" riveting technique greatly reducing the construction time. Adding to its list of first it was the first homebuilt to fly around the world and the first to fly to both the geographic and magnetic north poles.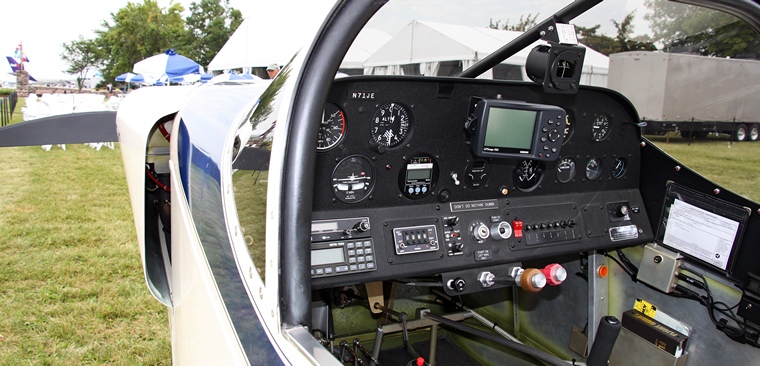 To keep costs at a minimum John originally designed the T-18 with an open cockpit and protruding cylinders. He chose the Lycoming O-290G of 125 hp (93 kW) GPU (Ground Power Unit) that powered military generators. The O-290G was inexpensive and readily available and when converted for aircraft use is virtually identical to the O-290D or O-290D2 aircraft engines. Even in this guise the T-18 was no slouch and realising the development potential a new enclosed cowl and fighter style sliding bubble canopy was designed and the T-18 became a Hotrod cruising on 125 hp at 160 mph (257 km/h). Builders soon started installing higher power units like the Lycoming O-320, Lycoming O-340, Lycoming O-360 and cruise speeds in excess of 200 mph (322 km/h) became the norm.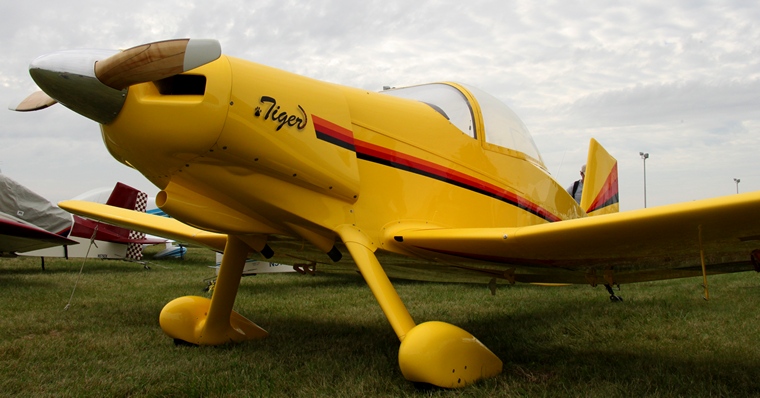 The full swivel tailwheel T-18 with its short cranked wings, relatively short fuselage and pleasing aerodynamic lines looks like a high performance aircraft and is sure to attract attention wherever it goes. Control response is exceptional and control forces are well harmonized and the T-18 is a very capable cross-country airplane. It can comfortably carry two people, 80 lbs. of baggage, for 540 mi (875 km) at 180 (292 km/h) mph and depending on engine and propeller installed.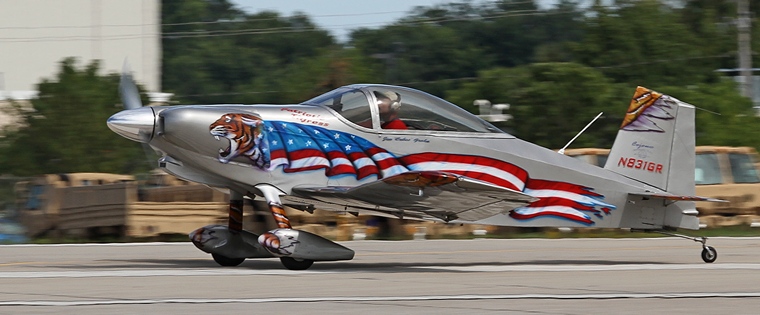 A number of variants, all designed by Lou Sunderland in collaboration with Thorp, were produced. The T-18W had a 2" (5 cm) wider fuselage, the T-18C a folding wing that rotates back against the fuselage for trailering or storage, the T-18CW a wider fuselage and folding wing. The S-18 was similar to the T-18CW but had a modified aerofoil and other minor changes whilst the S-18T is the nose wheel version.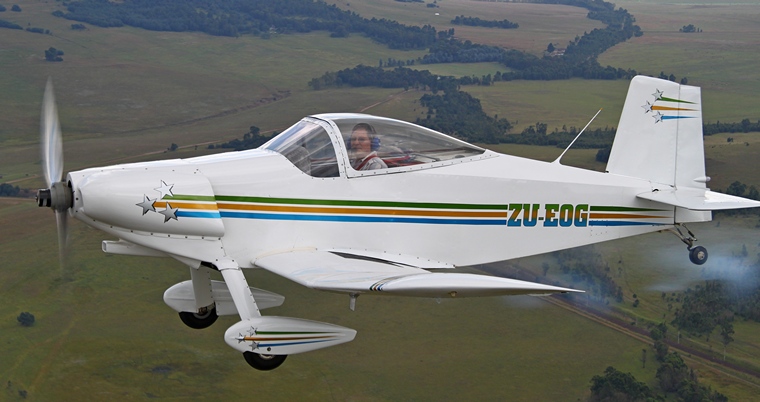 John Thorp passed away on 18 April 1992 and was inducted into EAA's Hall of Fame in November 1995. John, when at Lockheed was an Assistant Design Engineer responsible for the preliminary design of the P2V "Neptune" naval patrol bomber and his design of the stabilator (all flying tail) made significant contributions towards aircraft design. Donald Taylor's Thorp that he flew from Oshkosh around the world in 1976 is now on display at the EAA (Experimental Aircraft Association) Museum at Oshkosh.
General characteristics

Crew: one
Capacity: one passenger
Length: 18 ft 10 in (5.77 m)
Height: 5 ft 1 in (1.55)
Wing area: 86 ft≤ (8 m≤)
Empty weight: 1000 lbs (454 kg)
Loaded weight: 1600 lbs (725 kg)
Useful load: 600 lbs (271 kg)
Powerplant: ◊ Lycoming O-360, 180 hp (135 kW) each
Performance

Maximum speed: 200 mph (320 km/h)
Cruise speed: 180 mph (292 km/h)
Range: 540 sm (875 km), 900 sm (1458 km) with optional wing tanks
Rate of climb: 1500 fpm (7.6 m/s)