Founded in 1947 the National Business Aviation Association (NBAA) is the leading organization for companies that rely on general aviation aircraft to help make their businesses more efficient, productive and successful.
NBAA's Business Aviation Convention & Exhibition (NBAA-BACE) is the year's most significant media event for the business aviation industry and the largest in the world focused on business aviation. This event brings together business leaders, government officials, manufacturers, corporate aviation department personnel and all manner of people involved in nearly all aspects of business aviation. NBAA-BACE 2016 is dedicated to the memory of two industry giants - Arnold Palmer and Bob Hoover.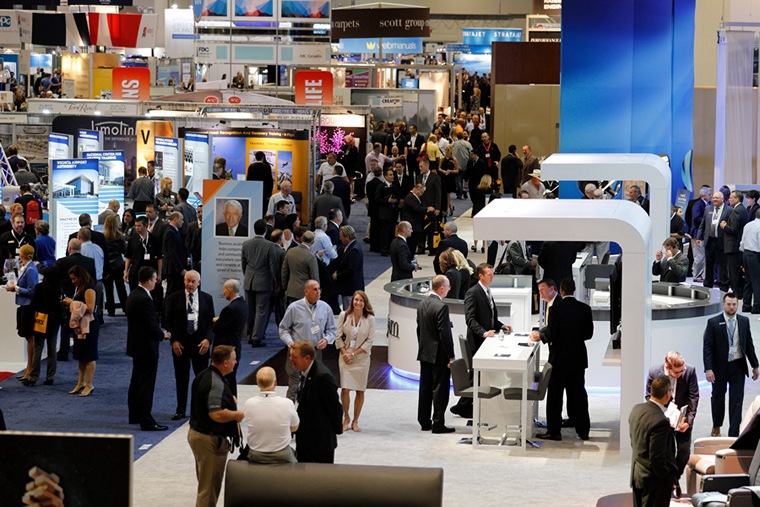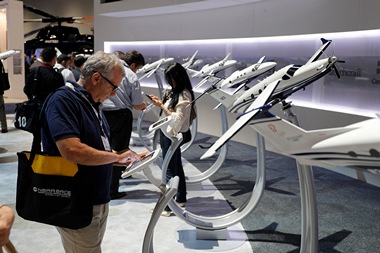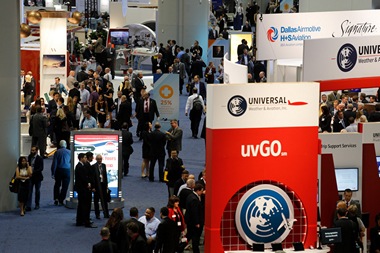 Inside the exhibition halls. Photos NBAA

The 2016 NBAA-BACE kicked off with an Opening General Session featuring keynote speakers NBAA President and CEO Ed Bolen; Rep. Sam Graves (R-6-MO); R. Gil Kerlikowske, U.S. Customs and Border Protection; and "Wright Brothers" author David McCullough.
Static Park Exhibits. Photos NBAA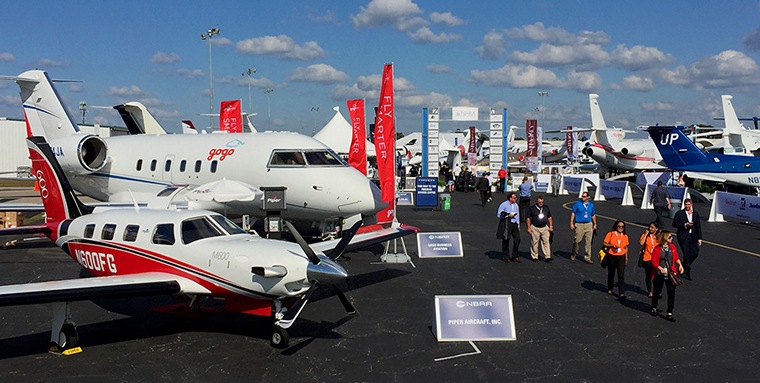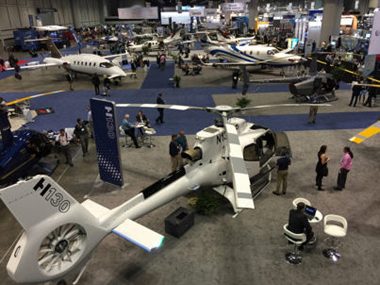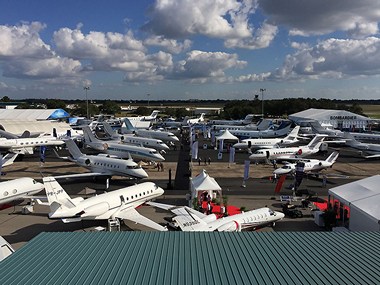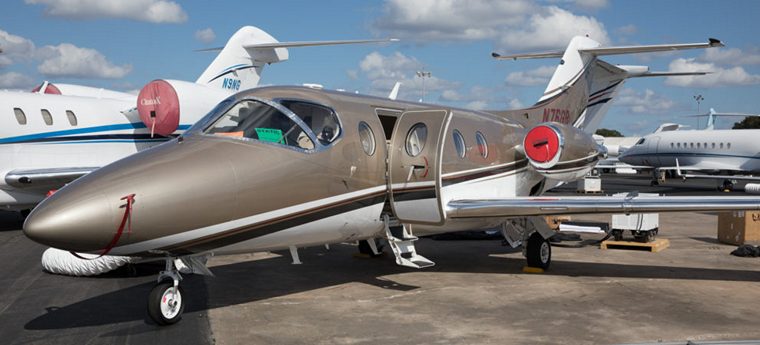 Hawker Beechcraft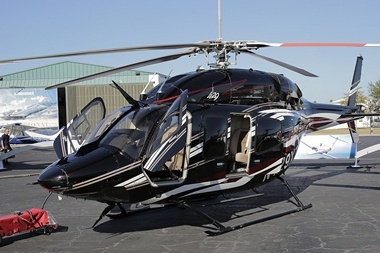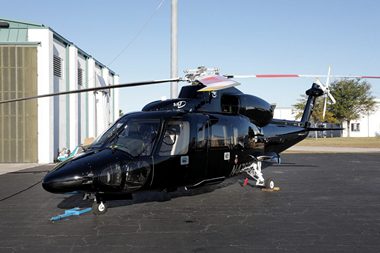 Bell 429……………………Sikorsky 76-D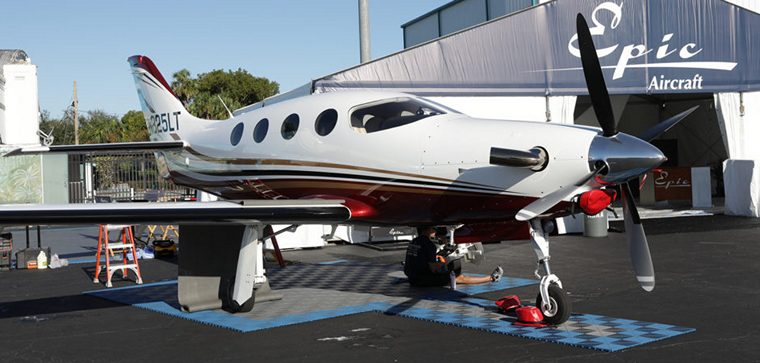 Epic

The week long show featured more than 1,100 exhibitors, world-class aircraft and top aviation experts at the Orange County Convention Centre and Orlando Executive Airport showcasing technology, aircraft and services and meeting with potential clients and discovering new business opportunities. Attendees from more than 90 countries attended NBAA-BACE to build connections that keep the business aviation industry going strong.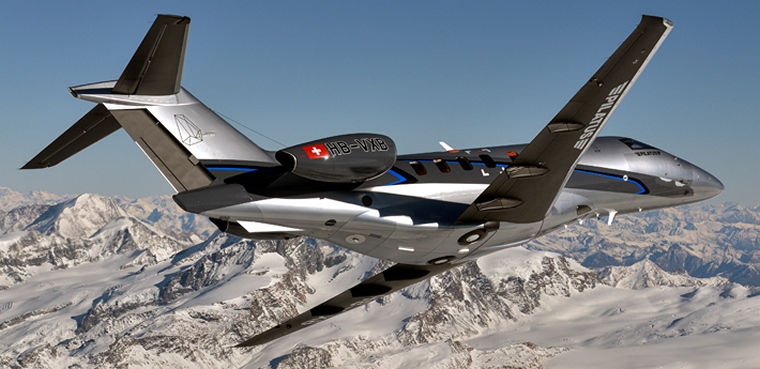 Pilatus PC-24. Photo Pilatus

Pilatus brought its "super versatile" PC-24; the first public display of the twinjet in the U.S. Pilatus has taken more than 80 deposits for the PC-24, which makes the order book full through 2019. Both PC-24 prototypes are currently completing a rigorous program of test flights. Various key performance tests have already been concluded with success. The second prototype has been based in the USA and in recent months it has undergone hot and cold weather trials plus tests on the avionics and autopilot. Meanwhile, the first prototype, P01, has been undergoing further aerodynamic testing in Europe.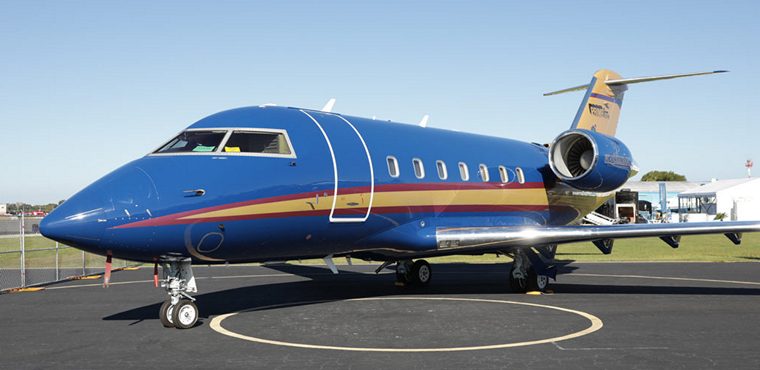 Bombardier Challenger 604. Photo NBAA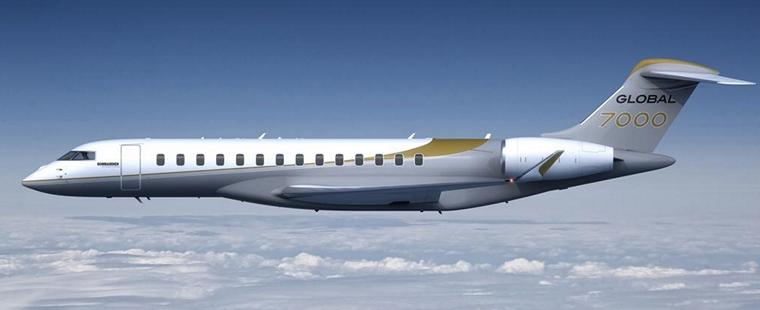 Bombardier 7000. Photo Bombardier


Bombardier that displayed its full portfolio of business jets, as well as a full-size mock-up of the Global 7000 announced during the convention that for the quarter ending September 30, 2016, it delivered an industry leading 36 business jets in its segments. Third quarter deliveries include 7 Learjet, 19 Challenger and 10 Global aircraft, bringing the year-to-date total to 109. Based on this strong performance, Bombardier anticipates exceeding its guidance of 150 business aircraft deliveries in 2016. The company also announced gross orders for 30 aircraft in the quarter, bringing its year-to-date total to 122.


Honda Jet. Photo Honda Jet

Honda Aircraft Company announced that the HondaJet, the fastest jet in its class, has officially secured its first speed records over two recognized courses from Teterboro, New Jersey to Fort Lauderdale, Florida and Boston, Massachusetts to Palm Beach, Florida. The United States National Aeronautic Association presented the records to Honda Aircraft Company during the National Business Aviation Association's (NBAA) Business Aviation Convention and Exhibition in Orlando, Florida.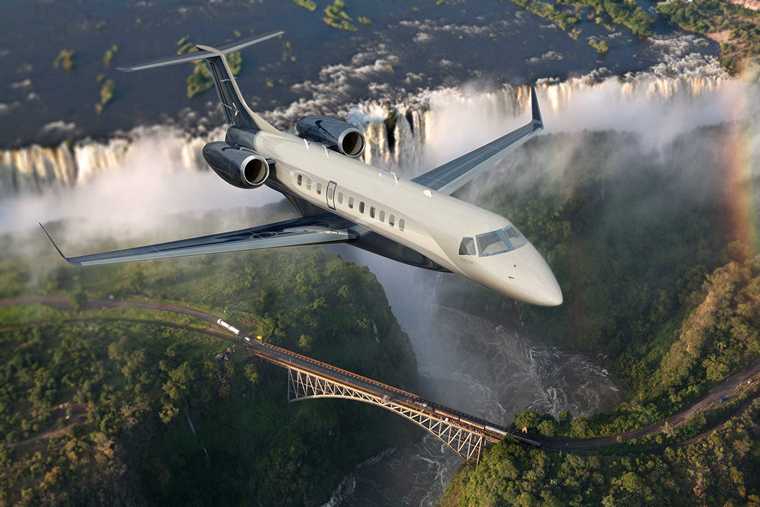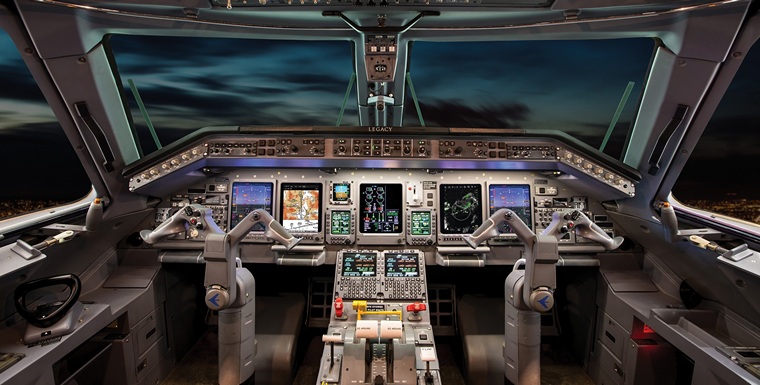 Embraer Legacy 650. Photos Embraer.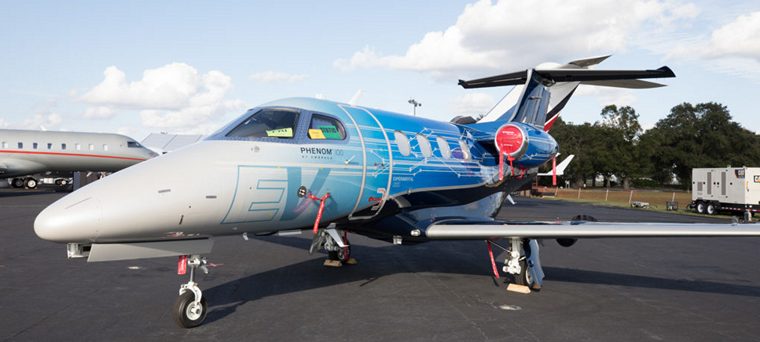 Embraer Phenom. Photo NBAA

Embraer Executive Jets unveiled a new version of its Legacy 650 large business jet, the Legacy 650E. Featuring automation and technology updates, the aircraft, which already has exceptional operational costs and the largest cabin in its class, now carries an unprecedented 10-year or 10,000-flight hour warranty, which is the longest in the business jet industry. The entry into service is scheduled for 2017 at the list price of US$ 25.9 million.

Viking Twin Otter. Photo NBAA

Viking announced that it sold two 2nd Series 400 Twin Otter to Caverton Helicopters of Nigeria to add to Caverton's existing fleet currently operating in western Africa. Caverton provide essential services in support of the company's contract with the Cameroon Oil Transportation. The Twin Otter Series 400 is scheduled for delivery in the first quarter of 2017.

Cessna Citation XPlus. Photo Cessna


Cessna Aircraft Company, a subsidiary of Textron Aviation Inc., a Textron Inc. announced that it has received an order for three Citation X+ midsize business jets from Schweitzer Engineering Laboratories (SEL) during the convention. SEL has owned and operated a fleet of aircraft exclusively comprised of Citation business jets since 1999, purchasing its first Citation X in 2002. The fleet is used to support the travel needs of operations around the globe.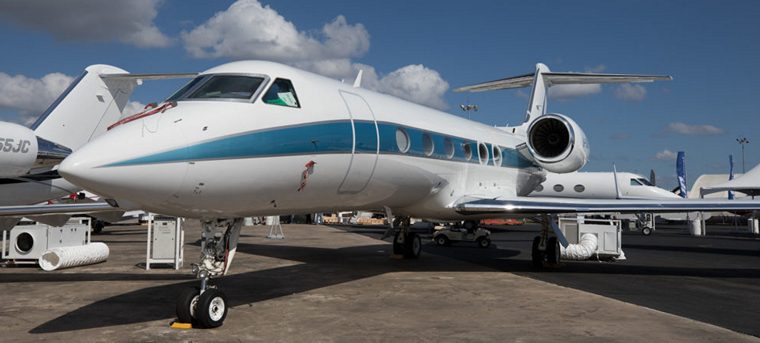 Gulfstream G-450. Photo NBAA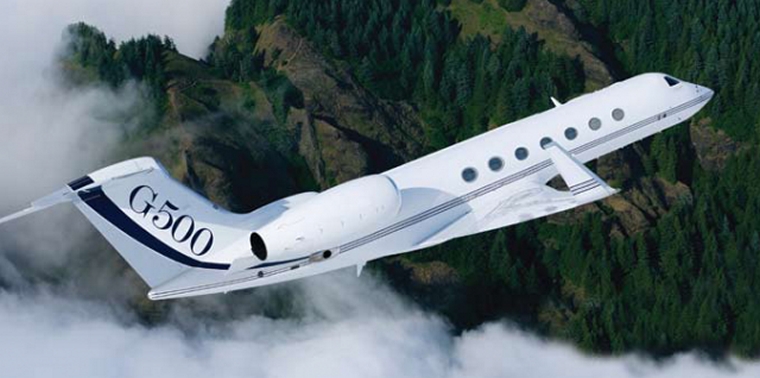 Gulfstream G-500. Photo Gulfstream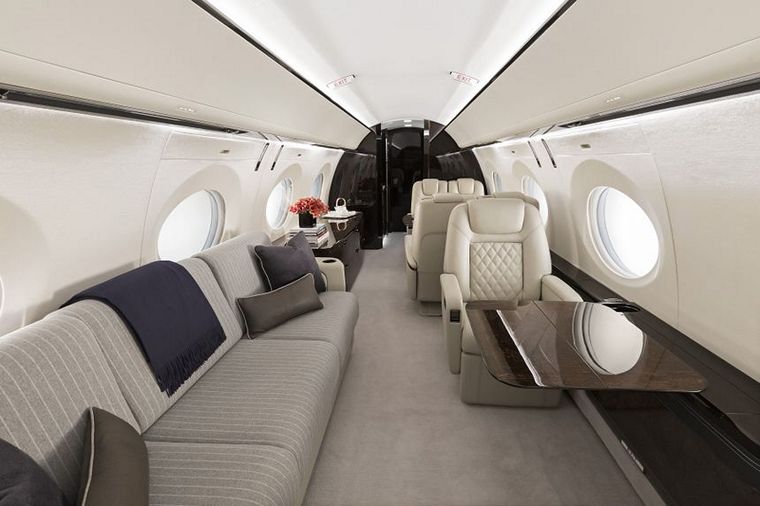 Gulfstream G-500 New Interior. Photo Gulfstream


Gulfstream showed off the first G500 outfitted production aircraft at the convention. "The G500 interior was designed in close collaboration with our customers and provides an industry-defining, unmatched passenger experience," said Mark Burns, president, Gulfstream. "Since revealing the redesigned G600 cabin at NBAA-BACE last year, we have gathered extensive feedback. We combined that feedback with additional customer insights, to deliver a customer-centric interior design for the G500."
"At the convention centre and the airport alike, exhibitors and attendees have told us that this year's NBAA-BACE was a resounding success," said NBAA President and CEO Ed Bolen. "The activity level was high, and the enthusiasm was strong. Equally important, the show provided a reminder of the industry's size and significance in the U.S., and around the world."