THIS WEEK IN MIDWEEK UPDATE


Notice Board…….Plan Your Weekend……..Forthcoming Events


Aviation News………. Worldwide Incidents and Accidents


This Week in Aviation History………Advertising Rate Card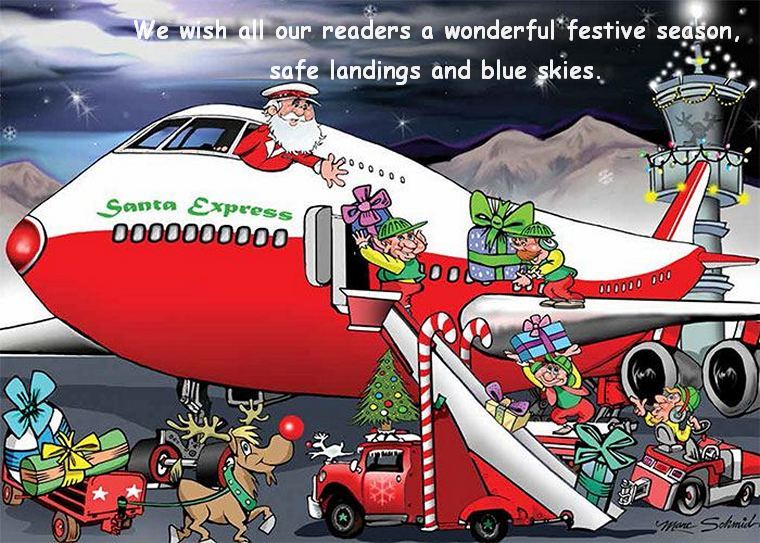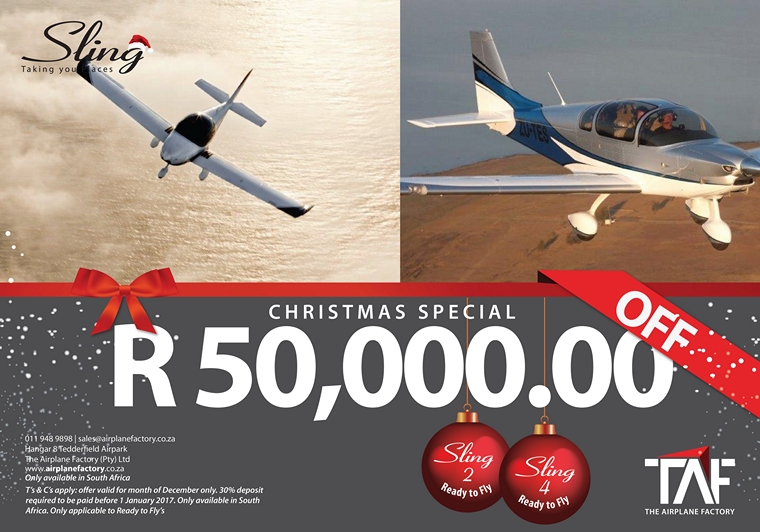 28: All welcome to our annual St Francis Field fly in at FACT. Free breakfast snack and coffee for all visiting pilots arriving by air. On line or SMA Wx available. Contact Barry Culligan for details on 083 611 3333 or get info from the pilots section of our website


JANUARY

11: EAA Chapter 322 meeting. Dicky Fritz Moth Hall Edenvale. Contact Contact
editor@afskies.co.za
21 - 22: SAC Judges' Trophy Tzaneen. Contact Annie Boon e-mail:
chunge@mweb.co.za
28: Rand Airport Challenge. Rand Airport. Contact Frank Eckard e-mail:
frank.eckard@mweb.co.za
cell: 083 269 1516
28: January SAPFA Annual General Meeting at 14h00 after the Rand Airport Challenge rally at the Harvard Café, Rand Airport. Contact Frank Eckard e-mail:
frank.eckard@mweb.co.za
Cell: 083 269 1516
3rd Saturday of every month. Microland. Bring and braai. Fires and bykos provided. Fires start from 09h30. Contact person: Nick Swardt 082 441 8011 or Alan Hussey 072 82 2341
FEBRUARY

11 - 12:Swellengrebel Flying Club. Contact Pieter Venter E-mail:
pventer@vgv.co.za
or Annie Boon e-mail:
chunge@mweb.co.za
15-21: SADF Armed Forces Day - Durban.
MARCH

4: Durban Wings Club Fun Rally. Virginia Airport. Contact: Mary de Klerk
maryd@expandingbranding.co.za
10 - 12: The Aero Club Air Week Parys. Website: www.aeroclub.org.za Contact Sandra Strydom Tel: 011 082 1100 E-mail:
office@aeroclub.org.za
30-9 April: Entry for the 2017 Stars of Sandstone Festival is available from Leigh Sanders who can be contacted on +27 79 327 7649 or e-mail
leighs@sandstone.co.za
- or see details at
www.sandstone-estates.com
30-1 April: National Rally Flying Championships. Brits Air Field. Contact Frank Eckard e-mail:
frank.eckard@mweb.co.za
cell: 083 269 1516
31-1 April: Wings and Wheels Festival. Utenhage Airfield. Contact Lourens Kruger E-mail:
imk@trlkomsa.net
Cell 082 320 2615





INITIAL AIRVENTURE 2017 AIR SHOW PERFORMERS CONFIRMED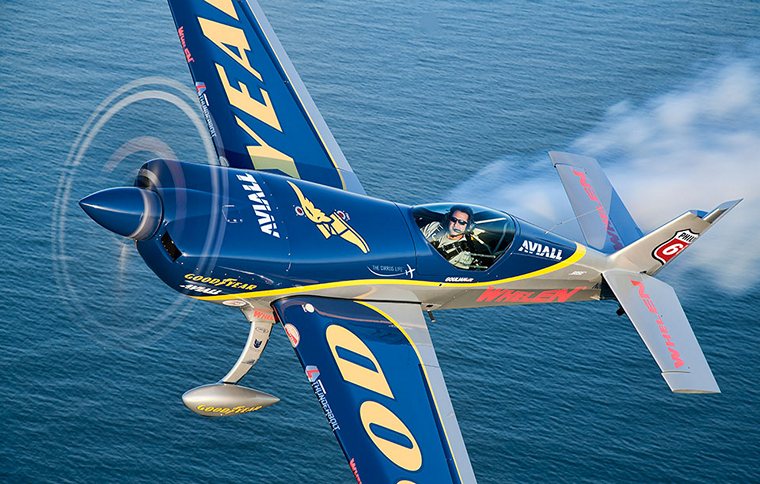 Photos © EAA


Some of the world's top air show performers, including national aerobatic champions, longtime favorites, the United States Navy Blue Angels, and some talented Oshkosh first-timers, have made commitments to fly during the afternoon and night air show lineups at EAA AirVenture Oshkosh 2017, set for July 24-30 at Wittman Regional Airport in Oshkosh, Wisconsin.
Afternoon air shows are scheduled to begin at 2:30 p.m. daily, while the Wednesday and Saturday night air shows are scheduled to begin at 8 p.m.
This is just a partial list, with many more exciting performers yet to be announced in the coming weeks leading up to Oshkosh. Schedules and complete daily air show lineups will be announced as they are finalized.
AeroShell Aerobatic Team Vicky Benzing
Jeff Boerboon (John Klatt Airshows) Bob Carlton
Kirby Chambliss Matt Chapman
Class of '45 (Yoak/Tobul) Kevin Coleman
Kyle Franklin Mike Goulian
Rob Holland Jerry Kerby
Greg Koontz Sammy Mason
Paul McCowen United States Navy Blue Angels
Paradigm Paramotor Aerobatic Team Jim Peitz
Redline Air Shows Gene Soucy & Teresa Stokes
Bill Stein Skip Stewart
Sean D. Tucker Patty Wagstaff
Matt Younkin Scott Yoak




AIRBUS HELICOPTERS SIGNS FIRST HCARE SMART CONTRACT IN BRAZIL



Photo © Airbus



An operator of two H155 helicopters for executive transportation based in São Paulo has become the first Brazilian civilian customer to sign an HCare Smart contract with Airbus Helicopters.
This first contract of the Smart line of HCare shows the potential of the Brazilian market for these services in light and medium aircraft.
HCare Smart offers maintenance services with payment per flight hour, allowing greater budget control by the customer, and optimized spare parts availability via direct access to Airbus Helicopters' worldwide stock.
"We chose the HCare Smart program to better control our expenses and to improve aircraft availability, with the goal of improving our overall performance as an aviation company. Given our current experience with Safran's engine hours program, we are sure that the result will be greater financial control, better AOG service and better planning, "explains Álvaro Stamato, the company's chief pilot.
HCare Smart solutions are well suited to meet the needs of local customers for scheduled and non-programmed maintenance on aircraft parts and components.
The customer has operated the H155 mainly in the Rio de Janeiro and São Paulo areas for more than 15 years.



SCORPION JET SUCCESSFULLY COMPLETES FIRST WEAPONS CAPABILITY EXERCISE




Textron AirLand, LLC, a Textron Inc. (NYSE:TXT) company, today announced that the Scorpion jet has successfully completed its first weapons exercise at White Sands Missile Range, while operating from Holloman Air Force Base (HAFB) in New Mexico. This exercise effectively demonstrated the Scorpion's close air support mission capability through the successful deployment of three widely used weapon systems.
The weapons system design, integration and flight test coordination for all three weapon types were achieved in an impressive time span of less than three months. The weapons testing program occurred Oct. 10-14 in coordination with the Naval Sea Systems Command (NAVSEA) organization and the 586th Flight Test Squadron from HAFB. All weapon types performed flawlessly and included Hydra-70 unguided 2.75-inch rockets, BAE Systems' Advanced Precision Kill Weapon System (APKWS) and AGM-114F Hellfire Missiles. The weapons were guided to their targets using first a ground-based laser designator system and then an airborne laser on the Scorpion's L-3 WESCAM's MX-15Di sensor suite.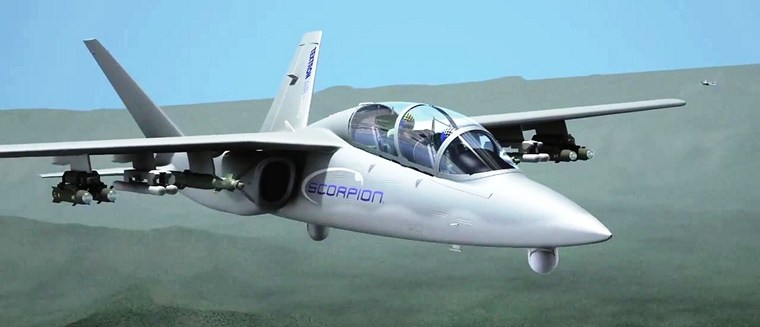 "The success of the first weapons capability exercise is a major milestone for the Scorpion program as we continue to demonstrate its mission flexibility and multi-role capabilities," said Tom Hammoor, senior vice president of Defense at Textron Aviation. "We could not be more pleased with the results of this exercise, thanks to the collaboration between our Scorpion team, the NAVSEA organization and the Holloman Air Force Base."
The first Scorpion prototype continues its robust flight test program, while the first flight of the first production conforming Scorpion is expected soon.


ANA TAKES DELIVERY OF ITS FIRST A320NEO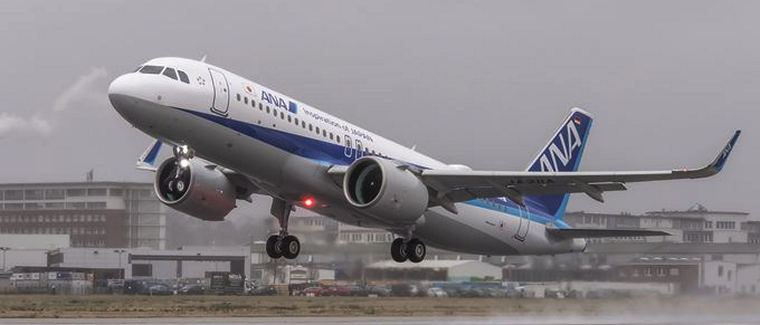 Photo © Airbus



Tokyo-based airline ANA has taken delivery of its first A320neo becoming the first A320neo operator in Japan.
ANA's A320neo is configured for 146 passengers in a two-class cabin layout with 8 business class seats and 138 economy class seats. It is powered by Pratt & Whitney's PurePower PW1100G-JM engines. ANA plans to start scheduled commercial services from Japan to Asian cities including China in January next year.
ANA HOLDINGS, the parent company of ANA, placed orders for a total of 37 A320 Family aircraft including seven A320neos, 26 A321neos and four A321ceos in 2014 and 2015. The company also ordered three A380s this year.
The A320neo Family incorporates the latest engines and aerodynamic enhancements, delivering more than 15 percent fuel savings from day one and 20 percent by 2020. With over 4,800 orders received from 89 customers, the A320neo Family has captured over 60 percent market share in its category.
The A320 Family is the world's best-selling single aisle product line with over 12,800 orders since launch and more than 7,300 aircraft delivered to some 400 customers and operators worldwide. Thanks to their widest cabin, all members of the A320 Family offer unmatched comfort in all classes and Airbus' 18" wide seats in economy as standard.

BOEING T-X COMPLETES FIRST FLIGHT, VALIDATES DESIGN FOR AIR FORCE REQUIREMENTS




Photo © Boeing

Boeing [NYSE: BA] and partner Saab [Stockholm: SAABB] today completed the first flight of their all-new T-X aircraft, which is designed specifically for the U.S. Air Force's training requirements.
During the 55-minute flight, lead T-X Test Pilot Steven Schmidt and Chief Pilot for Air Force Programs Dan Draeger, who was in the seat behind Schmidt, validated key aspects of the single-engine jet and demonstrated the performance of the low-risk design.
"I've been a part of this team since the beginning, and it was really exciting to be the first to train and fly," Schmidt said. "The aircraft met all expectations. It's well designed and offers superior handling characteristics. The cockpit is intuitive, spacious and adjustable, so everything is within easy reach."
"It was a smooth flight and a successful test mission," Draeger added. "I had a great all-around view throughout the flight from the instructor's seat, which is critical during training."
Both pilots trained for the flight using the complete Boeing T-X system, which includes ground-based training and simulation.
With one engine, twin tails, stadium seating and an advanced cockpit with embedded training, the Boeing T-X is more affordable and flexible than older, existing aircraft.
Boeing and Saab revealed their first two T-X aircraft in September. The second is currently in ground testing and expected to fly in early 2017.
T-X will replace the Air Force's aging T-38 aircraft. Initial operating capability is planned for 2024.

USA, Indianapolis: An American Airlines flight carrying 137 passengers on its way to Indianapolis made an emergency landing in Little Rock Thursday after a passenger's electronic cigarette caught fire. The fire was put out with extinguishers and did not cause any injuries and the incident was reported to the Federal Aviation Administration.
Columbia, Puerto Airport: A Boeing 727 cargo plane, operated by Aerosucre Colombia, was destroyed when it crashed shortly after take-off from Puerto Carreño Airport in Colombia. The airplane failed to lift off the runway and crossed the airport perimeter fence and road in a nose up attitude. Aerocivil reports the aircraft crashed 10 miles from the airport. One of the six crew members survived the accident.
London, Heathrow: A Malaysia Airlines Airbus A380-800 from London to Kuala Lumpur returned to Heathrow four hours after departure after it experienced a technical defect on one of its doors.
Japan, Tokyo: A US Navy P-8 maritime surveillance aircraft sustained damage after striking a tow truck at Kadena Air Base. The aircraft was being pulled for normal maintenance when the incident occurred. The hit caused minor damage to the aircraft's nose gear and lower fuselage. The incident was initially labelled a Class A mishap. The military defines a Class A mishap as an incident involving either $2 million or more in damages, a death or permanent disability. However, preliminary mishap reports can change significantly upon further investigation and damage assessment.




29 DECEMBER 1948

First flight of the Supermarine Swift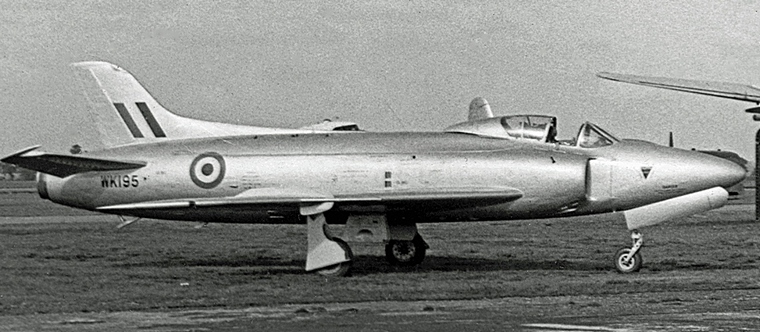 Supermarine Swift. Photo RuthAS / commons.wikimedia.org

The Supermarine Swift was a British single-seat jet fighter of the Royal Air Force (RAF), built by Supermarine during the 1950s. After a protracted development period, the Swift entered service as an interceptor, but, due to a spate of accidents, its service life was short.
The Swift evolved from a number of prototypes, the first being the Type 510, a prototype jet fighter. It was based on the Supermarine Attacker, a straight-wing Fleet Air Arm jet with a tailwheel undercarriage, modified with the addition of swept wings. The 510 first flew in 1948, a year after the first navalised prototype Attacker had flown. The Type 510 became the first British aircraft to have both swept wings and a swept tailplane. The Type 510 also had the distinction of becoming the first swept-wing aircraft to take off and land from an aircraft carrier, during trials for the Royal Navy's (RN) Fleet Air Arm (FAA). However, RN interest soon waned despite Supermarine's modifications to the aircraft to improve aspects of its performance.


Photo commons.wikimedia.org

The Swift had been ordered into "super-priority" production, a policy created by Sir Winston Churchill who had become Prime Minister in 1951 at a time of particular tension between NATO and the Warsaw Pact during the Cold War; the Korean War had begun in 1950. The first production variant was a fighter designated the Swift F Mk 1, of which 18 were eventually built. The first flight took place on 25 August 1952. Peter Thorne, who was appointed as the senior RAF test pilot for the incoming Swift in 1954, came to doubt the aircraft's suitability - the type was noted by Thorne and several other pilots for its unusual handling qualities and troublesome engine. The F.1 entered service with No. 56 Squadron RAF in February 1954, becoming the RAF's first swept-wing aircraft. It was powered by a 7,500 lbf (33.4 kN)-thrust Avon 109 engine and carried an armament of two 30 mm ADEN cannon.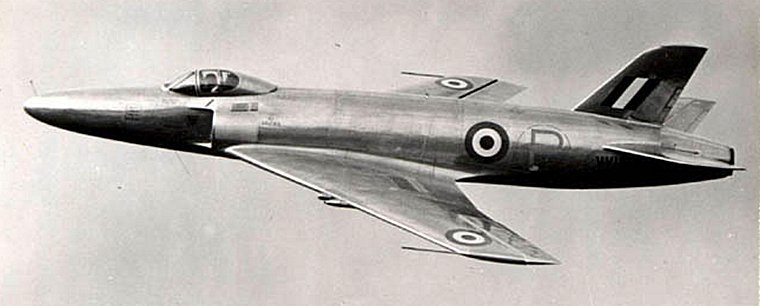 Photo vicflintham.co. uk

Tragedy began to strike early in the career of the Swift with a number of accidents involving the F 1 and F 2, one fatal. The F 1 was grounded in the August of the same year it had entered service while the F 2, which had replaced the F 1 in August, was also soon grounded. All fighter variants of the Swift were withdrawn from service by the RAF, after a short time in service, to be replaced by the more capable Hawker Hunter.



For a free no obligations quote email sales@pilotspost.com