THIS WEEK IN MIDWEEK UPDATE

Plan Your Weekend……..Forthcoming Events

Aviation News………. Worldwide Incidents and Accidents

This Week in Aviation History………Advertising Rate Card



11: EAA Chapter 322 meeting. Dicky Fritz Moth Hall Edenvale. Contact Contact
editor@afskies.co.za




JANUARY


21 - 22: SAC Judges' Trophy Tzaneen. Contact Annie Boon e-mail:
chunge@mweb.co.za
28: Rand Airport Challenge. Rand Airport. Contact Frank Eckard e-mail:
frank.eckard@mweb.co.za
cell: 083 269 1516
28: January SAPFA Annual General Meeting at 14h00 after the Rand Airport Challenge rally at the Harvard Café, Rand Airport. Contact Frank Eckard e-mail:
frank.eckard@mweb.co.za
Cell: 083 269 1516
3rd Saturday of every month. Microland. Bring and braai. Fires and bykos provided. Fires start from 09h30. Contact person: Nick Swardt 082 441 8011 or Alan Hussey 072 82 2341

FEBRUARY

1: EAA Chapter 322 meeting. Dicky Fritz Moth Hall Edenvale. Contact Contact
editor@afskies.co.za
4: SAAF Museum AFB Zwartkop open practise day
4: RAASA annual seminar for all officials regarding Special Air Events
It is critically important for flight display directors, flight display safety officers, event organisers, display authorisation examiners and display pilots to attend, in preparation of the 2017 event season. E-mail:
tania@raasa.co.za
11 - 12:Swellengrebel Flying Club. Contact Pieter Venter E-mail:
pventer@vgv.co.za
or Annie Boon e-mail:
chunge@mweb.co.za
15-21: SADF Armed Forces Day - Durban.
3rd Saturday of every month. Microland. Bring and braai. Fires and bykos provided. Fires start from 09h30. Contact person: Nick Swardt 082 441 8011 or Alan Hussey 072 82 2341
MARCH


1: EAA Chapter 322 meeting. Dicky Fritz Moth Hall Edenvale. Contact Contact
editor@afskies.co.za
4: SAAF Museum AFB Zwartkop open practise day
4: Durban Wings Club Fun Rally. Virginia Airport. Contact: Mary de Klerk
maryd@expandingbranding.co.za
10 - 12: The Aero Club Air Week Parys. Website: www.aeroclub.org.za Contact Sandra Strydom Tel: 011 082 1100 E-mail:
office@aeroclub.org.za
11-12: Ficksburg RC Club Fly and Braai. Contact Johan 0835785321or
johan.vangreunen@dcs.gov.za
3rd Saturday of every month. Microland. Bring and braai. Fires and bykos provided. Fires start from 09h30. Contact person: Nick Swardt 082 441 8011 or Alan Hussey 072 82 2341
30-9 April: Entry for the 2017 Stars of Sandstone Festival is available from Leigh Sanders who can be contacted on +27 79 327 7649 or e-mail
leighs@sandstone.co.za
- or see details at
www.sandstone-estates.com
30-1 April: National Rally Flying Championships. Brits Air Field. Contact Frank Eckard e-mail:
frank.eckard@mweb.co.za
cell: 083 269 1516
31-1 April: Wings and Wheels Festival. Utenhage Airfield. Contact Lourens Kruger E-mail:
imk@trlkomsa.net
Cell 082 320 2615



CAPE TOWN INTERNATIONAL AIRPORT WELCOMES ITS 10 MILLIONTH PASSENGER IN A YEAR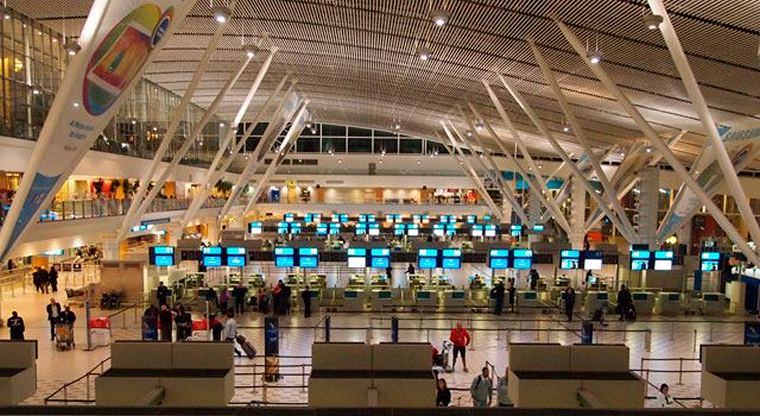 Photo © ACSA

Passengers arriving at Cape Town International Airport (CTIA) on 28th December 2016 were notified that one of them would likely be the 10 millionth passengers to pass through the Western Cape airport in a single year.
Deon Cloete, General Manager of CTIA had the following to say, "Reaching the 10 million passengers per year mark is an important milestone for ACSA and for the Western Cape region. CTIA is a critical gateway for the continuing growth of domestic and international tourism to the Western Cape and we have seen solid passenger volume growth over the past few years."
CTIA is the second busiest airport in South Africa and third busiest in Africa and is now achieving well in excess of the 9.4 million passengers which passed through its doors in 2015.
Cloete added, "The infrastructure at CTIA is functioning well and is able to cope with increasing air traffic and passenger volumes, there are medium to long-term capital development plans underway to ensure that CTIA keeps ahead of volumes and maintains its world class customer service levels."
In 2016 SKYTRAX awarded CTIA as the Best Airport in Africa for the 5-10 million passenger category, and the airport currently has a Global Ranking of 22nd in the World's top 35 Airports. Cloete concluded, "CTIA takes this opportunity to thank all of its staff, stakeholders and partners in making this important milestone a reality."

SONEX B-MODEL FEATURES ADDED TO XENOS MOTORGLIDER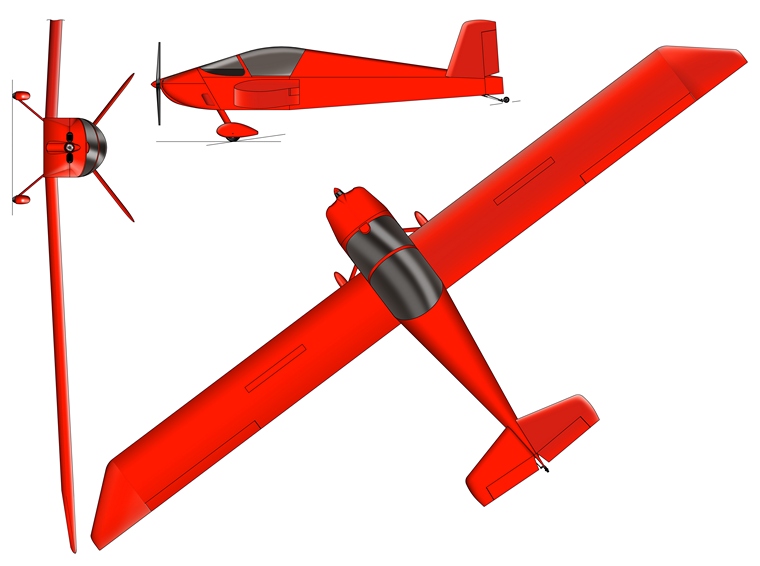 Photos © Sonex


Sonex Aircraft is extremely pleased to announce the new Xenos B-Model aircraft kit! The Xenos-B combines all of the great enhancements of the Sonex and Waiex B-Models with the outstanding motorglider performance and value of the Xenos. The Xenos-B is available to order now, with a Complete Airframe Kit base price of USD $27,495. Kit shipments are estimated to begin in March, 2017.
Xenos B-Model enhancements include:
More Room and Comfort; Sonex and Waiex B-Models are enlarged via straightening of the forward fuselage sides, and feature improved creature comforts.
More Panel Space; the enlarged B-Model instrument panel offers plenty of space for today¹s popular dual-screen avionics installations (including the MGL iEFIS Explorer 8.5² displays) with room to spare.
More Engine Options; more engine options with 100 hp or more offers more options for enhanced performance with your B-Model. A new Universal Cowl is designed to fit many popular engine options.
More Fuel; the new B-Model fuel tank holds 20 US gallons ­ a 4-gallon increase over the original Xenos!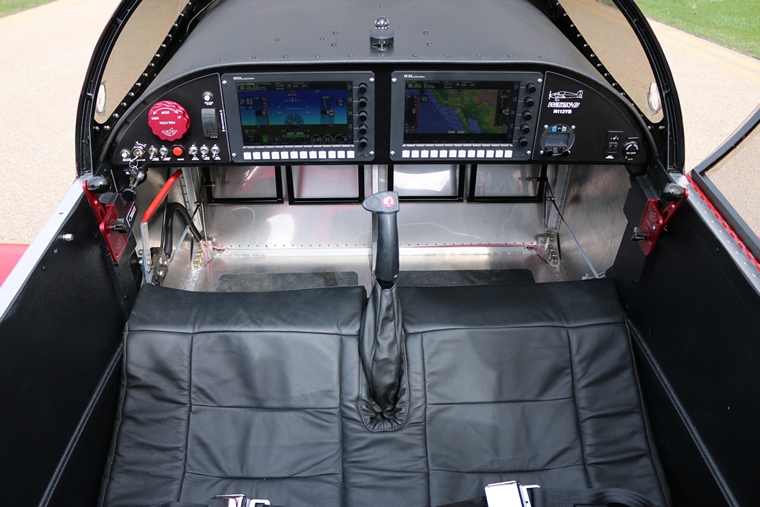 Sonex and Waiex B-Models are enlarged via straightening of the forward fuselage sides

More Standard Features and Less Build Time; Xenos B-Model kits come with more of what builders need to finish their aircraft in the shortest time possible.
The Same Great Xenos Flight Characteristics; the best part of a Sonex Aircraft is the way it flies, and the B-Model Xenos will be no-exception!
The Xenos follows in the Monnett tradition of bringing the cost of motor gliding to a highly affordable level. Using the same cost-effective and easy-to-build construction techniques and materials of the Sonex and Waiex, the Xenos offers another Reality Check for the soaring world. The Xenos comes standard with utility wing tips that can be easily removed to fit inside a 40 foot hangar, and can be quickly interchanged with optional aerobatic wingtips.
The Xenos can either be flown as a Sport Pilot/LSA, or it can be flown by pilots that hold a glider rating with a self-launch glider endorsement. The Xenos can be flown as a powered aircraft, a self-launched glider that soars with the engine off, or it can motor-soar over great distances with incredible fuel economy.
CIRRUS AIRCRAFT LAUNCHES G6: THE SMARTEST, SAFEST, MOST ADVANCED CIRRUS EVER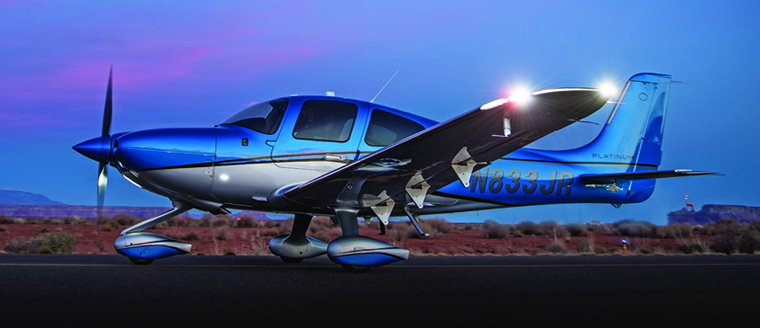 Photo © Cirrus


Cirrus Aircraft announced the launch of the all new 2017 G6 - the smartest, safest and most advanced models ever of the best-selling SR22T, SR22 and SR20 piston airplanes. The benchmark for high-performance, single engine aircraft has been uniquely raised once again by Cirrus to include the just unveiled, ultra-high speed Cirrus Perspective+™ by Garmin® flight deck, luxury automotive-inspired Cirrus Spectra™ wingtip lighting, premium cockpit connectivity solutions and more. This sixth generation Cirrus is available for order immediately and customer deliveries are underway.
The global standard in technologically-advanced, affordable high-performance piston training aircraft is all new for 2017 as well. In addition to the Cirrus Perspective+ flight deck, the aircraft now comes equipped with a modernized Lycoming IO-390, 215HP powerplant. This four-cylinder G6 SR20 creates a step change in the ownership experience as it increases power while, through a collection of additional enhancements, also increasing useful load by up to 150lbs (68kg). And now standard on every G6 SR20 are the new Cirrus-designed Spectra wingtips. For 2017, SR20 operators will now command the new global standard in flight decks, fly longer missions, and potentially carry additional passengers and more.
"G6 is the result of the most innovative, capable and feature-rich set of upgrades we have ever applied to the entire SR product line," said Todd Simmons, President, Customer Experience. "The word 'comprehensive' best describes the depth and breadth of all the improvements in G6 as the completely redesigned and fully-integrated user interface and lightning-quick speed of the brand new Cirrus Perspective+ flight deck is noticeable from the moment you power up.
"The reality is the improvements in G6 taken altogether are a window into our design and development values at Cirrus Aircraft. While the new features brought by G6 are both innovative and compelling, they are equally intentional and customer-centric when it comes to real steps forward in capability, performance, style, and safety improvements. That bright light of innovation with purpose is our constant at Cirrus, and the enhancements we have made with G6 to the SR22T, SR22 and SR20 follow through on our commitment to leadership in Personal Aviation," Simmons concluded.



FEATURED AIRCRAFT ANNIVERSARIES ANNOUNCED FOR OSHKOSH 2017

Photos © AirVenture


More than a half-dozen aircraft types will celebrate significant anniversaries with mass gatherings and activities at aviation's family reunion, EAA AirVenture Oshkosh 2017. The 65th annual fly-in will take place July 24-30 at Wittman Regional Airport in Oshkosh, Wisconsin.
The aircraft types celebrating anniversaries represent a variety of segments across general aviation, from homebuilts to vintage to aerobatic airplanes to rotorcraft. Register for a gathering today if you own one of the following aircraft and plan to attend!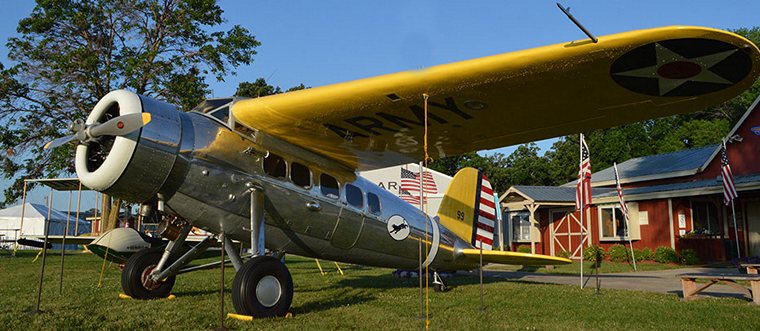 Lockheed Vega (90 years)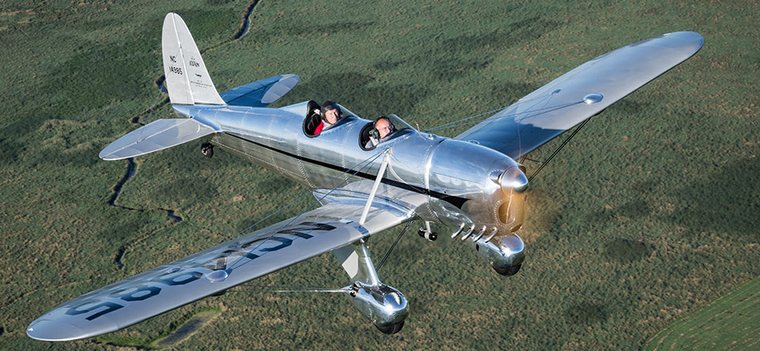 Ryan Aircraft to commemorate Charles Lindbergh's Spirit of St. Louis flight (90 years)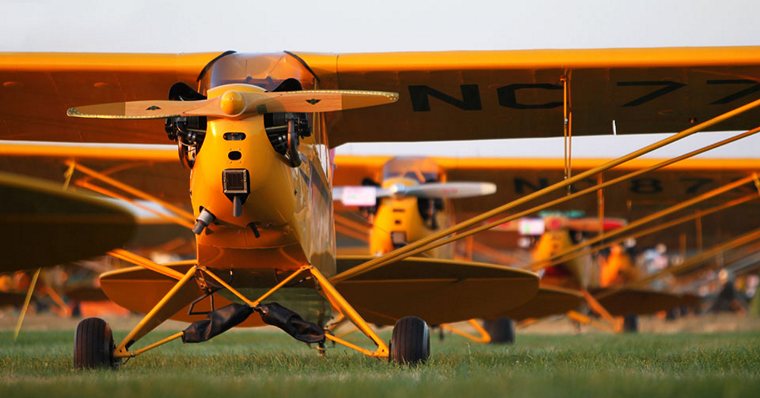 Piper J-3 Cub (80 years). Photo © Bradley Lane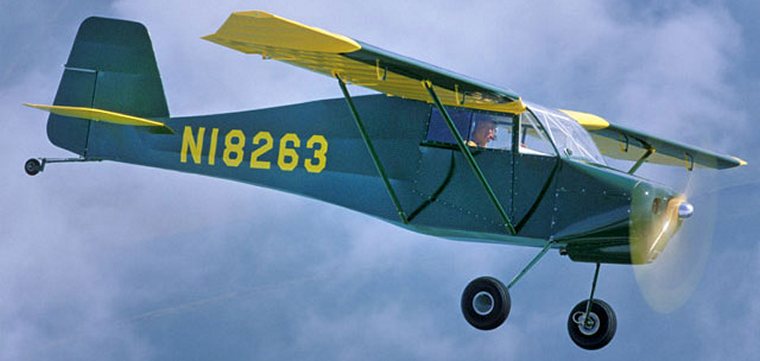 Wittman Buttercup (80 years)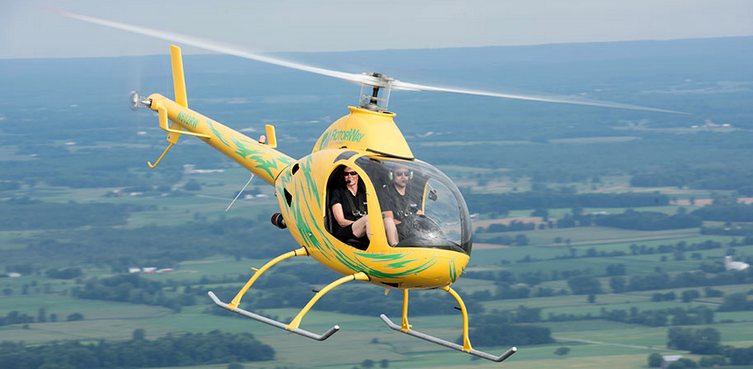 Rotorway Helicopter (50 years)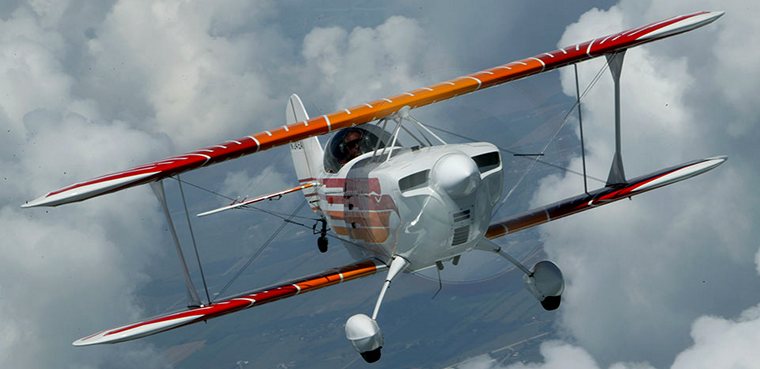 Christen Eagle II (40 years)



Extra aerobatic aircraft. Photo courtesy of Evan Peers, Airspace Media




Questair Venture (30 years)




PIPER RECEIVES APPROVAL OF M600 FROM CANADA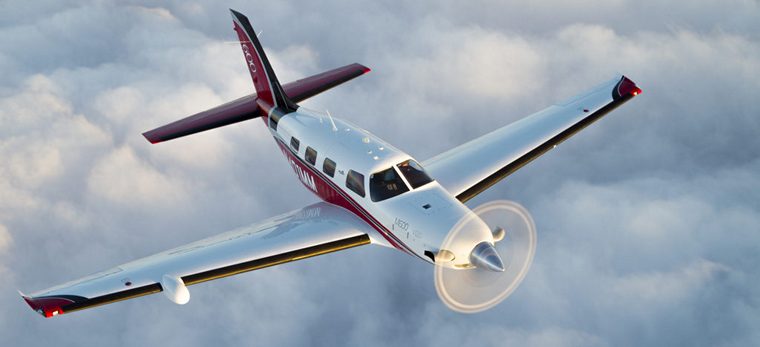 Photo © Piper


Piper Aircraft, Inc. was granted a type certification for its top-of-the-line, single-engine M600 from Transport Canada, paving the way for deliveries of the M600 into the Canadian market.
"M600 validation in Canada is exciting news for Piper and our prospective customers in that region," said Piper President and CEO Simon Caldecott. "We have seen quite a bit of interest from Canadian owner/operators given the expanded range, payload and speed that the M600 offers. The added safety proposition provided by the M600 equipped with Garmin G3000 avionics is further expanding enthusiasm for this state-of the art product."
VANILLA AIRCRAFT CLAIMS WORLD RECORD WITH 56-HOUR FLIGHT



Photo © Vanilla Aircraft


Vanilla Aircraft, LLC announced that on December 2, their VA001 unmanned aircraft system (UAS) completed a non-stop, unrefuelled 56-hour flight. The flight was submitted for a world duration record for combustion-powered unmanned aerial vehicles (UAVs) in the 50-500 kg subclass (Fédération Aéronautique Internationale Class U-1.c Group 1). A representative from the National Aeronautic Association was present to witness the record.
The flight, planned as a 120-hour mission, was ended early due to forecasted severe icing and range restrictions. However, the airplane landed with enough JP-8 fuel on board for an additional 90 hours of flying, or enough for a total of six days of flight.
The flight was supported by the technology innovation investments of the Department of Defense's Rapid Reaction Technology Office (RRTO) and DARPA-funded efforts through Naval Air System Command (NAVAIR 4.11 - Patuxent River). Originating and ending at Las Cruces International Airport, the flight was conducted under the authority of the New Mexico State University UAS test site designated by the Federal Aviation Administration (FAA).
The airplane carried 20 pounds of actual and simulated payload, flying at 6,500 to 7,500 feet above mean sea level (MSL), and was a further step for the VA001 towards demonstrating the system's objective performance of carrying a 30-pound payload for 10 days at an altitude of 15,000 feet. The payload included a NAVAIR-provided relay and operated continuously throughout the flight to demonstrate functionality out to the maximum range. The airplane also carried a NASA-provided multispectral imaging payload as a demonstration of Earth science and agricultural remote sensing.
LEONARDO: SUCCESSFUL FIRST FLIGHT FOR THE NEW AERMACCHI M-345

Photo © Leonardo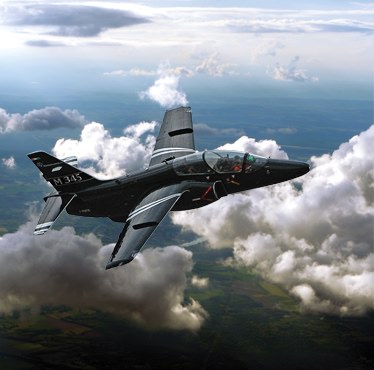 The prototype of the new Aermacchi M-345HET (High Efficiency Trainer) two-seat basic jet trainer has successfully completed its first flight from Venegono Superiore airfield (Varese, Italy) on December 29. The aircraft was flown by Quirino Bucci and Giacomo Iannelli from Leonardo Aircraft Division.
Quirino Bucci, Project Test Pilot Trainers of Leonardo Aircraft Division, expressed great satisfaction at the end of the 30 minute flight and said: "The aircraft conducted itself perfectly, meeting the expectations of the design parameters while showing excellent performance. The engine in particular demonstrated a great capacity to react to regime changes, which is a fundamental characteristic for a basic training aircraft."
The M-345 is the latest-generation aircraft from Leonardo for military pilot training and provides global Air Forces with an economically affordable and effective solution, thanks to a significant reduction in acquisition and life-cycle costs compared to those of powerful turboprop trainer aircraft. The test campaign will be completed within 2017. The next tests will check the advanced avionics systems, the engine and the flight envelope expansion, including altitude, speed and manoeuvrability.
CANADA SELECTS AIRBUS C295W FOR FIXED-WING SEARCH AND RESCUE




Photo © Airbus

The Government of Canada announced that it had selected the Airbus C295W for its Fixed-Wing Search and Rescue Program.
As part of the FWSAR program, the Royal Canadian Air Force (RCAF) will purchase 16 C295Ws modified for Search and Rescue (SAR). The contract will also include in service support, provided through a joint venture between Airbus Defence and Space and PAL Aerospace.
The C295W features substantial Canadian content. Every C295 is powered by Pratt & Whitney Canada engines, pilots will be trained at a new facility developed by CAE, and the electro-optical systems for FWSAR will be provided by L3 Wescam. In-Service Support for the life of the program will be provided by AirPro, a joint venture between Airbus Defence and Space and PAL Aerospace. In-service support will be conducted by Canadians in Canada.
Canada's C295Ws will be delivered starting three years after contract award. In service, they will join five Airbus CC-150 aircraft used in the air-to-air refuelling, transport, and VIP travel roles.

Mocambique, Maputo: A LAM Linhas Aereas de Mocambique Boeing 737-700, from Maputo to Tete (Mozambique) with 80 passengers and 6 crew was on final approach to Tete when the crew heard a loud bang, no abnormal indications followed. The crew suspecting a bird strike continued the approach for a safe landing. A post flight examination revealed a drone had impacted the right hand side of the radome.
USA, Scottsdale: A Raytheon Hawker 800XP jet attempting to touch down at Scottsdale Airport had a "hard landing" after its landing gear failed. No one on board was injured. The incident shut down the airport's lone runway for more than two hours, with aircraft being diverted to Deer Valley, Phoenix Sky Harbour International and other nearby airports.
USA, Minot AFB: One of the eight engines of a USAF B-52 bomber detached during a training flight crashed in a national wildlife refuge, located near Upham in Bottineau County. The engine debris was located in an unpopulated area about 28 miles northeast of Minot Air Force Base. The bomber's five-member crew were able to land the plane safely. No weapons were on board and no injuries have been reported.



11 JANUARY 1911

First landing by an airplane on a ship: Eugene Ely in a Curtiss pusher on a temporary platform aboard armoured cruiser USS Pennsylvania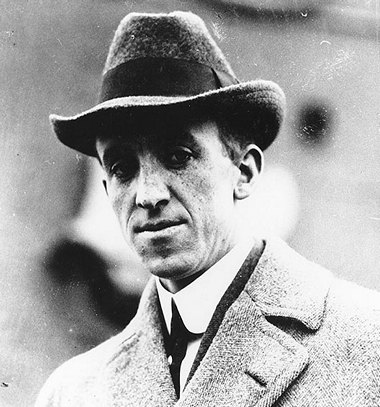 Eugene Burton Ely. Photo: Public Domain / commons.wikimedia.org


Eugene Burton Ely (21 October 1886 - 19 October 1911) was an aviation pioneer, credited with the first shipboard aircraft take-off and landing. Ely graduated from Davenport Grammar School on 4 January 1901 and 1904 he found employment as a chauffeur for the Rev. Fr. Smyth, a Catholic priest in Cosgrove, Iowa. Smyth shared Ely's love of fast driving and he allowed Ely to use his red Franklin to set a speed record between Iowa City and Davenport.
In early 1910 Ely got a job as an auto salesman, working for E. Henry Wemme purchased one of Glenn Curtiss' first four-cylinder biplanes. Wemme was not a pilot and unable to fly the Curtiss. Ely, believing that flying was as easy as driving a car, offered to fly it. He ended up crashing it instead, and feeling responsible, bought the wreck from Wemme.


Curtiss Curtiss Model D "Pusher" was among the very first aircraft in the world to be built in any quantity. Photo: Public domain


It took him a few months to repair the Curtiss and he then set about learning to fly it and 5 October 1910 he became the 7th person to be granted a pilot's license from the Aero Club of America. Soon afterwards he flew to Minneapolis to participate in an exhibition and met Curtiss who offered him a job.
At that stage the US Navy was investigating possible applications for aircraft in the Navy. Curtiss and Ely suggested the possibility that aircraft might be able to take off from a suitable platform on the deck of a naval vessel. The navy was interested and a temporary platform was constructed on the USS Birmingham. The Curtiss Pusher was hoisted on board and on 14 November 1910 Ely took off from the 83 feet long platform plunging towards to water below, its wheel dipping into the ocean. Ely, however, recovered and landed on a nearby beach.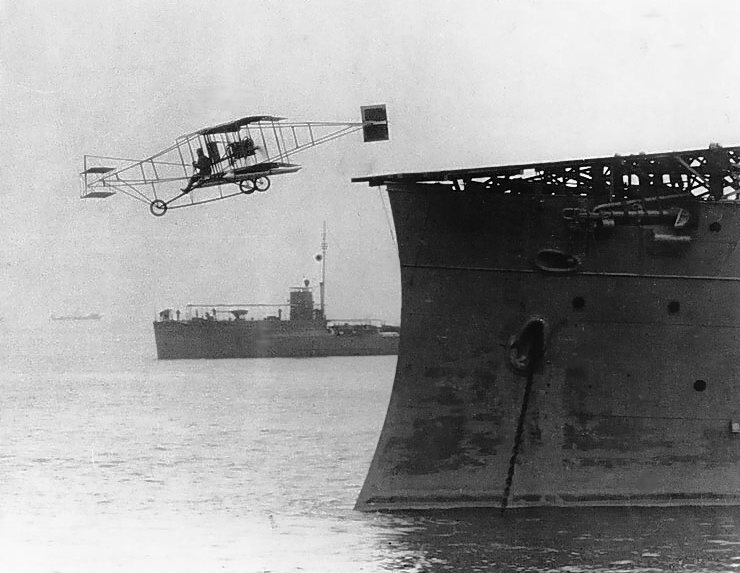 Ely takes off from the USS Birmingham. Photo: Public Domain / commons.wikimedia.org

Two months later, on 11 January 1911, Ely landed the Curtiss pusher airplane on a platform on the USS Pennsylvania anchored in San Francisco Bay. This flight was also the first ever using a tail hook system, designed and built by circus performer and aviator Hugh Robinson.



For a free no obligations quote email sales@pilotspost.com