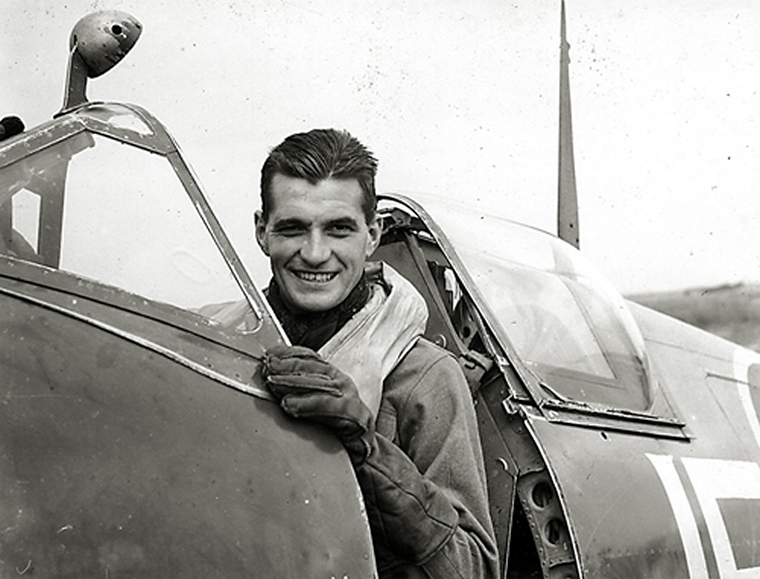 James Edgar Johnson CB, CBE, DSO & two bars, DFC & Bar. Photo © Imperial War Museums / commons.wikimedia.org

Johnnie Johnson, British fighter pilot, later Air Vice-Marshal, was born (9 March 1915 - 30 January 2001). Johnson was an Royal Air Force (RAF) pilot and Flying Ace who during the Second World War shot down 38 Luftwaffe aircraft, thus becoming the British flying ace with the greatest number of victories during the war. An Ace is defined as a pilot that has shot down five or more enemy aircraft in aerial combat.
Born in 1915, Johnson grew up and was educated in the East Midlands, where he qualified as an engineer. A sportsman, Johnson broke his collarbone while playing rugby, an injury that later complicated his ambitions of becoming a fighter pilot. Johnson had been interested in aviation since his youth and applied to join the RAF. He was initially rejected, first on social, and then on medical grounds. In August 1939 he was eventually accepted. The injury problems, however, returned during his early training and flying career, resulting in him missing the Battle of France and the Battle of Britain.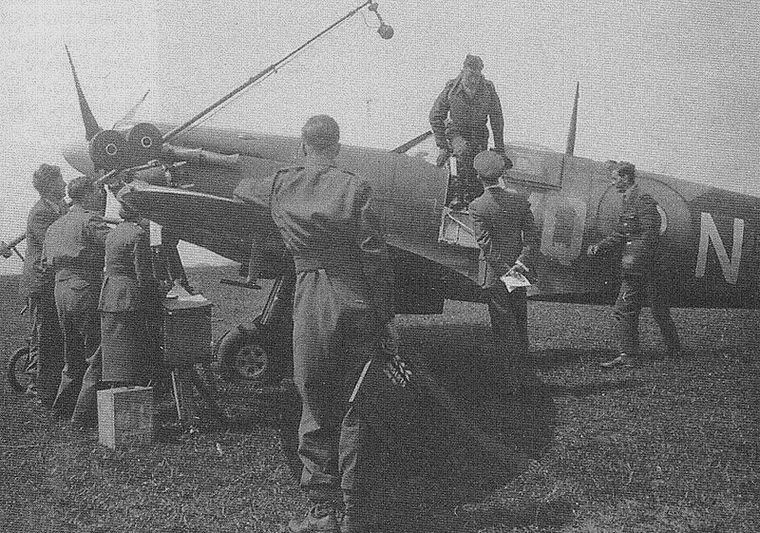 Photo © commons.wikimedia.org


Johnson was credited with 34 individual victories over enemy aircraft, as well as seven shared victories, three shared probable, 10 damaged, three shared damaged and one destroyed on the ground. Johnson flew 700 operational sorties and engaged enemy aircraft on 57 occasions. Included in his list of individual victories were 14 Messerschmitt Bf 109s and 20 Focke-Wulf Fw 190s destroyed making him the most successful RAF ace against the Fw 190. This score made him the highest scoring Western Allied fighter ace against the German Luftwaffe.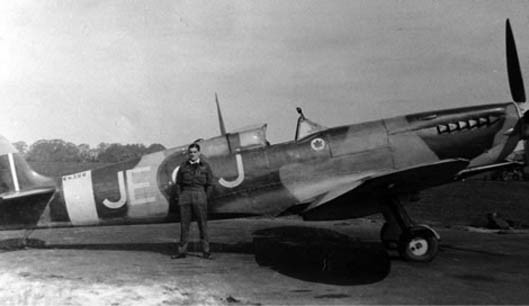 Photo © commons.wikimedia.org
Johnson took part in the 9 August 1941 mission in which Bader was lost over France. During the sortie, he destroyed a solitary Messerschmitt Bf 109. Johnson flew as wingman to Dundas in Bader's section. As the Wing crossed the coast, around 70 Bf 109s were reported in the area, the Luftwaffe aircraft outnumbering Bader's Wing by 3:1. Spotting a group of Bf 109s 1,000 feet below them, Bader led a bounce on a lower group. The formations fell apart and the air battle became a mass of twisting aircraft as Johnson recalled;
"It seemed to me the biggest danger was a collision rather than being shot down, that's how close we all were. We got the 109s we were bouncing then (Squadron Leader) Holden came down with his section, so there were a lot of aeroplanes ... just 50 yards apart. It was awful ... all you could think about was surviving, getting out of that mass of aircraft."
4 September 1941 Johnson was promoted to flight lieutenant and awarded the Distinguished Flying Cross (DFC).

Spitfire with Johnson's call sign. Photo © commons.wikimedia.org


Johnson continued his career in the RAF after the war and served in the Korean War, retiring in 1966, with the rank of air vice marshal. He maintained an interest in aviation and did public speaking on the subject as well as entering into the business of aviation art. Johnnie Johnson remained active until his death from cancer in 2001.