THIS WEEK IN MIDWEEK UPDATE

Notice Board…….Plan Your Weekend……..Forthcoming Events

Aviation News………. Worldwide Incidents and Accidents

This Week in Aviation History………Advertising Rate Card





Jason Ludlow speaks about Non Destructive Testing (NDT). NDT is a wide group of analysis techniques used in the science and technology industry to evaluate the properties of a material, component or system without causing damage.

To listen to a recording of the live broadcast click on the link.
www.debela.co.za/aviation-radio-show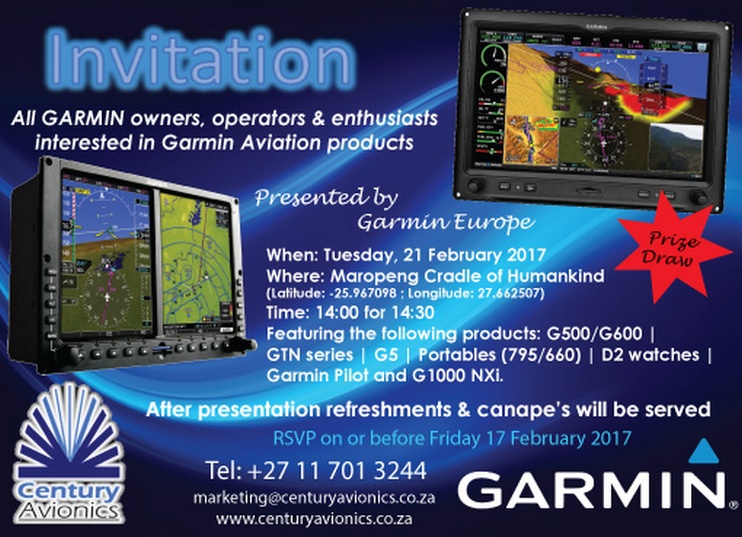 Click here to RSVP your attendance marketing@centuryavionics.co.za



11: Rand Airport Challenge. Please remember to book online at
http://www.sapfa.co.za/index.php/component/competition/?view=pilot
in order for us to adequately cater for the numbers. Contact: Contact Frank Eckard email:
frank.eckard@mweb.co.za
cell: 083 269 1516.
11 - 12:Swellengrebel Flying Club Fly in. Contact Pieter Venter E-mail:
pventer@vgv.co.za
.
11-12: W/Cape regionals in Swellendam Annie Boon e-mail:
chunge@mweb.co.za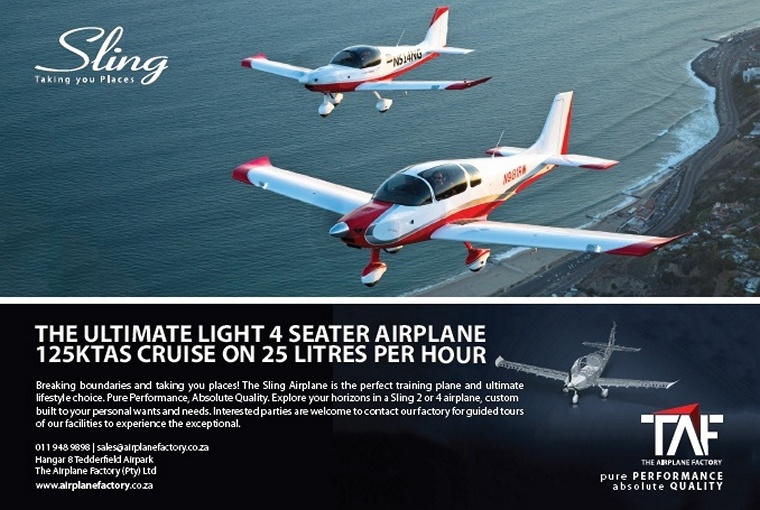 FEBRUARY

15-21: SADF Armed Forces Day - Durban.
16: EAA Talk Show. Guest: Major Alan Brand (SAAF retired) is now a Captain on the SAA Boeing 738 fleet who is great uncle was Sir Quentin Brand. He also has the obligatory ATPL required by the Commercial Airlines that he has served. Alan has over 900 hours on Mirage F1s and Cheetah Ds and over 1900 hours on all military fighter jets flown in by him in the SAAF up to 1995. Since then he has been flying B 747s, B744s, B738s and previously A300s and A340s accumulating in excess of 16 000 hours. Time: 18h30 for19h30 time to order your drinks and boerie or steak roll. 19h25: Talk show kicks off. Venue: EAA Auditorium adjacent to the old TAC and the Holding point of Runway 29. Rand Airport, Germiston. Cost: R50.00 each (R30.00 for card carrying EAA members). Food: Our famous Boerewors and Steak Rolls will fresh off the flames @ R30.00. Bar: The new EAA Auditorium Pub will be open with bar service and coffee for sale. Bookings are open and can be made by: 1) Registering by SIGNING UP here (it's quick and easy and we get all your info on submission. 2) SMS your details to 0832597691. 3) E-mail us at
auditorium@eaa.org.za