THIS WEEK IN MIDWEEK UPDATE

Notice Board…….Plan Your Weekend……..Forthcoming Events

Aviation News………. Worldwide Incidents and Accidents

This Week in Aviation History………Advertising Rate Card





This week we speak to Jeni Bester. An ex SAA cabin crew member. She now has a training business training cabin crew members. Join us as we listen to Jeni's fascinating happening on board long haul passenger aircraft.
To listen to a recording of the live broadcast click on the link
www.debela.co.za/aviation-radio-show






THE AERO CLUB AIR WEEK PARYS 10 TO 12 MARCH, PARYS AIRFIELD

The event is meant to give a chance for all the sections to meet and exchange views, see each-others flying machines, attend some hopefully interesting talks participate in a landing competition and watch some aerobatics. The event is at the Parys airfield FAPY and is not an air-show open to the public.
Aero Club Air week is a special air event, not an airshow, essentially arranged to provide a fly-in for all of Aeroclub's sections to meet, chill and talk about aviation. There will be some very interesting presentations/discussions on the Saturday.
Flying events will include a landing competition at intervals when convenient during the whole of Saturday, Aresti aerobatic competition with judging commentary taking place at intervals during the day and an early morning balloon launch and evening "night glow". We are also trying to arrange a set of drone races by SAMAA, but at this stage are still trying to see how we can squeeze it safely into the available.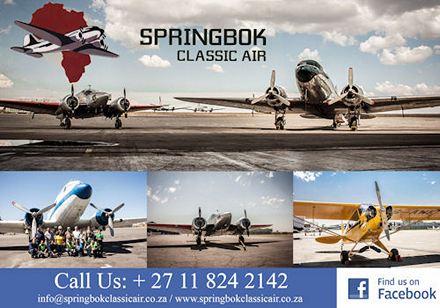 Facilities:
• ATC from 13h00 Friday till l8h00 Saturday. (123.500)
• Free sites for camping and caravans
• Ablutions
• Braai facilities and braai packs available,
• Hamburger stand
• Bar
• Slush Puppies
• Jumping castle and slippery-slide for the little people
Airweek Discussions Program:

Some interesting talks have been arranged and will take place as follows on Saturday 11 February:
12h00 to 12h30
Interesting commercial applications for drones - Dan Ralefeta.
The Aeroclub's dynamic T&D man, Dan, talks about some very fascinating and interesting applications for drones in the commercial world.
12h30 to 13h00
Where to Aeroclub? - Tony Frost.
Tony Frost recently facilitated an Aeroclub strategy meeting looking to the future of recreational aviation and the Aeroclub. He reports back on this interesting meeting.
13h00 to 14h00 Lunch-Break
14h00 to 15h00
The Cuban Missile Crisis. An Airforce Officer describes his preparation for a flight into Armageddon
Colin Francis was a Navigator on nuclear armed Vulcan bombers in October 1962 when the world came the closest it has ever been to nuclear Armageddon. He describes events from his perspective as a crewman on standby for what would have undoubtedly been his last flight - guaranteed to be a riveting presentation.
15h00 t0 15h30
Why are new pilots getting lost so often?? - Santjie White
South Africa's Search and Rescue angel, Santjie White, aka Liewe Hexie, describes what appears to be a growing phenomenon and is an increasing safety concern of more low time pilots getting lost and analyses some specific cases.
We have set up an RSVP site, please include this in any communications:
Click on the Link to RSVP : https://goo.gl/C0FrGe




15-21: SADF Armed Forces Day - Durban.
16: EAA Talk Show. Guest: Major Alan Brand (SAAF retired) is now a Captain on the SAA Boeing 738 fleet who is great uncle was Sir Quentin Brand. He also has the obligatory ATPL required by the Commercial Airlines that he has served. Alan has over 900 hours on Mirage F1s and Cheetah Ds and over 1900 hours on all military fighter jets flown in by him in the SAAF up to 1995. Since then he has been flying B 747s, B744s, B738s and previously A300s and A340s accumulating in excess of 16 000 hours. Time: 18h30 for19h30 time to order your drinks and boerie or steak roll. 19h25: Talk show kicks off. Venue: EAA Auditorium adjacent to the old TAC and the Holding point of Runway 29. Rand Airport, Germiston. Cost: R50.00 each (R30.00 for card carrying EAA members). Food: Our famous Boerewors and Steak Rolls will fresh off the flames @ R30.00. Bar: The new EAA Auditorium Pub will be open with bar service and coffee for sale. Bookings are open and can be made by: 1) Registering by SIGNING UP here (it's quick and easy and we get all your info on submission. 2) SMS your details to 0832597691. 3) E-mail us at
auditorium@eaa.org.za
18: Motorised Aviation and Gliding Association of SA Kroonstad Fly in. Contact
mandy@airplay.co.za

FEBRUARY

25: Rustenburg (FARG) Breakfast Fly-In.
25: TMG Breakfast Fly in Springs Airfield.
3rd Saturday of every month. Microland. Bring and braai. Fires and bykos provided. Fires start from 09h30. Contact person: Nick Swardt 082 441 8011 or Alan Hussey 072 82 2341
MARCH

Africa Show Banner


1: EAA Chapter 322 meeting. Dicky Fritz Moth Hall Edenvale. Contact
editor@afskies.co.za
4: SAAF Museum AFB Zwartkop open practise day
4: Durban Wings Club Fun Rally. Virginia Airport. Contact: Mary de Klerk
maryd@expandingbranding.co.za
10 - 12: The Aero Club Air Week Parys. Website: www.aeroclub.org.za Contact Sandra Strydom Tel: 011 082 1100 E-mail:
office@aeroclub.org.za
11-12: Ficksburg RC Club Fly and Braai. Contact Johan 0835785321or
johan.vangreunen@dcs.gov.za
17-19 March SA Navy Festival, Simonstown.
3rd Saturday of every month. Microland. Bring and braai. Fires and bykos provided. Fires start from 09h30. Contact person: Nick Swardt 082 441 8011 or Alan Hussey 072 82 2341
30-9 April: Entry for the 2017 Stars of Sandstone Festival is available from Leigh Sanders who can be contacted on +27 79 327 7649 or e-mail
leighs@sandstone.co.za
- or see details at
www.sandstone-estates.com
30-1 April: National Rally Flying Championships. Brits Air Field. Contact Frank Eckard e-mail:
frank.eckard@mweb.co.za
cell: 083 269 1516
31-1 April: Wings and Wheels Festival. Utenhage Airfield. Contact Lourens Kruger E-mail:
imk@telkomsa.net
Cell 082 320 2615
APRIL

1: EAA Chapter 322 meeting. Dicky Fritz Moth Hall Edenvale. Contact
editor@afskies.co.za
1-2: SAC North West regionals Klerksdorp. Contact Annie Boon e-mail:
chunge@mweb.co.za
4: SAAF Museum AFB Zwartkop open practise day
6: Aero Club of South Africa Annual General meeting.
13: SAPFA Sheila Taylor Fun Rally, Krugersdorp, Jack Taylor Airfield. Frank Eckard E-mail:
frank.eckard@mweb.co.za
20 -23: AERO Friedrichshafen - Germany Website:
www.aero-expo.com
3rd Saturday of every month. Microland. Bring and braai. Fires and bykos provided. Fires start from 09h30. Contact person: Nick Swardt 082 441 8011 or Alan Hussey 072 82 2341
28- 30: Thaba Nchu Airshow. Christiaan Moriaana. 012 543 1736




RAASA SPECIAL AIR EVENTS SEMINAR


More than 70 delegates and prominent role-players in the aviation fraternity attended the Special Air Events (SAE) seminar hosted by RAASA on Saturday 4 February 2017.
This session focused on:
• The Future of Special Air Events, promotion, growth and development
• Amendments and updates of the Special Air Event manual of procedure
• The role and functions of Flight Display Directors and Airside Safety Personnel
• The participation of the Motorsport South Africa (MSA)
• Insurance, legal and liability matters and ARO participation
• The function of the Display Authorisation Committee and Display Authorisation Examiners
• Air Show South Africa (ASSA) accreditation and support
• South African Air Force (SAAF) approach to airshows and safety.
Summary:

The seminar was opened by the Chief Executive Officer of the Recreational Aviation Administration of South Africa (RAASA) Neil de Lange, who provided an excellent introduction to the seminar and overview of the scene. Following the opening address by Capt. Collin Jordaan, Wayne Riddell, Sporting Services Manager of MSA (high level expert in the field of motorsport rules and regulations). The presentation of Capt. Scully Levin provided a general overview of the evaluation criteria and aims of the Display Authorisation Committee and the Display Authorisation Examiner. Pierre Laubscher, Operations Manager of RAASA emphasised the importance of the Flight Display Director and Airside Safety Personnel, followed by Mothiba Kanyane, RAASA Inspector, elaborating on the administration procedures and timelines for documents to reach the RAASA office.
Col. Keith Fryer from the SAAF 21 Squadron, discussed the roles, planning and safety measures involved with Military airshows. The topic on jurisdiction, insurance and public liability matters as well as ARO participation was covered by the CEO, Neil de Lange, also emphasising the importance of involving RAASA at the earliest opportunity with event planning procedures. Neil introduced Rikus Erasmus, Chairman of ASSA who discussed the ASSA accreditation procedures and the support ASSA offers to organisers. The session that General Des Barker provided referenced statistical analyses of airshow accidents and incidents overview for the year 2016. Special guest speaker and leader of the Silver Falcons display team, Maj. Mark Gentles shared his passion for aviation, the history of the team and the objectives of the South African Airforce Silver Falcons. This very successful seminar was closed by Chris Lenakis, director of RAASA.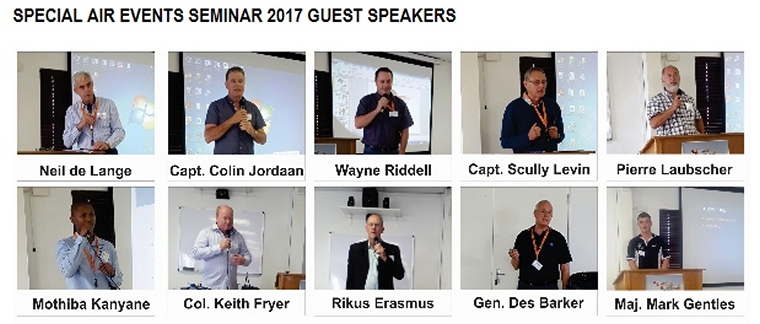 Acknowledgements:

RAASA would like to thank all speakers, rapporteurs, panellists and delegates whose active participation, input and support made this event possible.
ZENITH AIRCRAFT-STOL CHAMPIONS


Photo and video © Zenith Aircraft


What do you get when you add headwind to a short take-off and landing competition with a Zenith STOL? Champions, of course!
Congratulations to pilots Deane Philip and Chris Anderson for taking first and second place at the fifth annual Bush Pilot Championships in New Zealand on Saturday, 4 February 2017.

Whether the original STOL CH 701 "Sky Jeep" or the newer and roomier STOL CH 750 light sport utility aircraft, Zenith's STOL aircraft designs (in standard tricycle gear configuration with side-by-side seating) are proven contenders in a world traditionally dominated by expensive special-purpose tube'n fabric STOL taildraggers. Maybe surprisingly, these same STOL designs are also very capable cross-country flying airplanes (albeit at a leisurely pace).
While backyard flying appeals to an ever growing number of recreational sport flyers, many pilots instead choose to operate their planes from their local airport or groomed grass field. The Zenith CH 750 Cruzer design was developed specifically as an "on-airport" version of the STOL CH 750, with a higher cruise speed for more range.
Zenith's sleek Zenith CH 650 design is the ultimate light-sport cross-country cruiser, with superb 360-degree visibility from a gorgeous bubble canopy.
The official 2017 winners of the championships:
Name Aircraft Engine HP Take-Off Landing
1 Deane Philip Zenith CH 701 130 8.3 9.9
2 Chris Anderson Zenith CH 701 120 7.3 11.7
3 Peter Clulow Carbon Cub 180 10.7 25.5
4 Jock Struthers Zenith CH 70 80 13.1 26.7
5 John Kokshoorn Highlander SS 115 13.8 27.9



ROMANIAN AVIATION ACADEMY CHOOSE TECNAM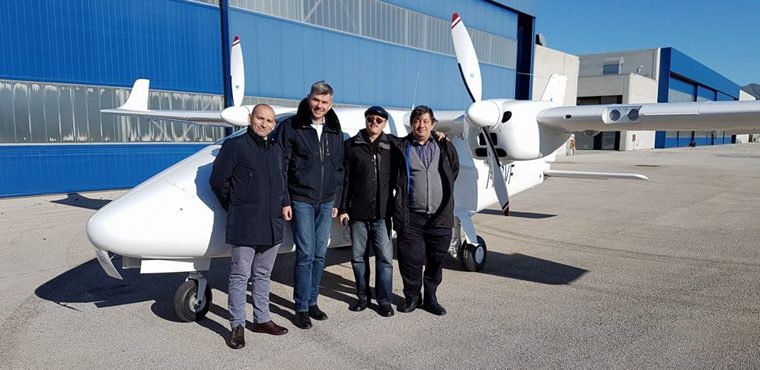 Photo © Tecnam



Tecnam announced today that the Romanian Aviation Academy (RAA) has elected the P2006T twin as part of its training fleet expansion plans. The decision came out after a very detailed aircraft comparison and evaluation by George Barbu, General Manager of the Romanian Aviation Academy and his team.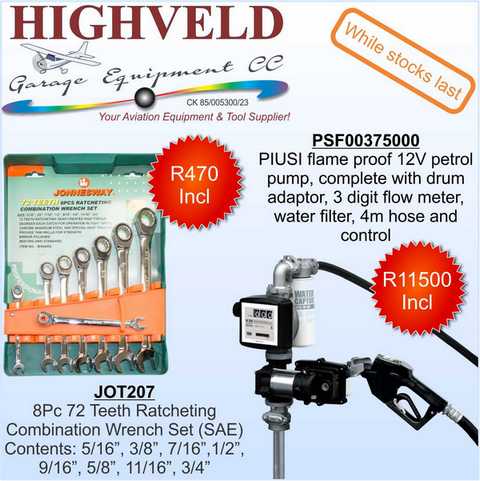 Based in Bucharest, RAA is Romania's largest Air Training Organisation and is supported both by its national government and the Transport Ministry. The Romanian aviation Academy has already successfully trained and graduated of 4,000 pilots and operates a fleet of 12 fixed-wings and 4 helicopters.

Typical course duration is just 18 months, with students starting with PPL, then progressing onto Visual Flight Rating (VFR), ATPL theory, Night Rating, Instruments Flight Rating (IFR), and then completing a Multi-Engine and Multi Crew Cooperation module. Fees are approximately € 40 000 for the modular program and € 43.500 for integrated ATPL.

The Tecnam P2006T Next-Generation twin is in a class of its own, bringing affordable multi-engine flying to aero-clubs, flying schools, syndicates and private aircraft owners around the world. The P2006T offers unbeatable value, coupled with low operating and ownership costs, innovative design and Italian styling. The Rotax '912S' allows the Tecnam P2006T to lead with respect to the environment too. With both a remarkable fuel saving offering and much lower noise emissions, it is redefining both the flight training and aircraft ownership experience in one step.



ROBINSON HELICOPTER COMPANY DELIVERS 12,000TH HELICOPTER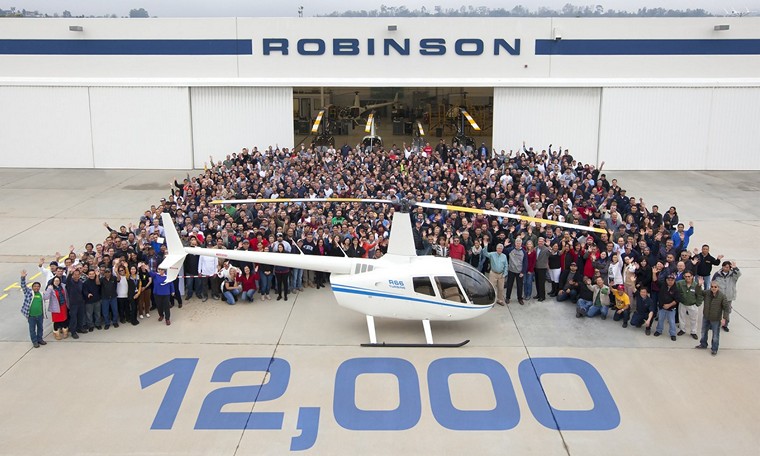 Photo © Robinson Helicopters



On 23 December 2016 R66 S/N 0763 became the 12,000th helicopter to roll off Robinson Helicopter's production line. "A nice way to end the year," said Robinson President, Kurt Robinson.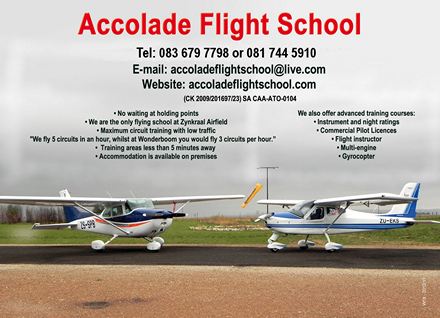 S/N 0763 will be delivered to Hover Dynamics, one of three long-time Robinson dealers in South Africa. The helicopter was purchased by a new charter and tour operator, Fly Karoo Air Services, operating in the area of Graaff-Reinet. According to Dean Feldman of Hover Dynamics, Fly Karoo chose the R66 because of its powerful turbine engine, quieter cabin, spacious baggage compartment, and low operating costs.

Robinson's first two-place R22 was produced and delivered in 1979, the first four-place R44 in 1993 and the first five-place R66 in 2010. Robinson also offers a multitude of variants including the recently introduced R44 Cadet, a two-place helicopter specially configured for training.



AW609 PROGRAMME MOVES FORWARD PREPARING FOR ICING TRIALS


Photo and Video Leonardo Helicopters



The AW609 TiltRotor programme is expected to start icing trials soon following recent ground and flight testing activities. These advances have been made in support of FAA certification, which remains on track for 2018.

The third prototype, based at Leonardo's facility in Philadelphia, performed several weeks of unrestrained ground testing and, more recently, flight trials that allowed avionics and all systems to be fully tested. During initial flights, the aircraft performed basic hovering and manoeuvring and patterns around the airport, concluding with hover landing. Additional flights up to altitudes of 4000 feet with short take-off and landing (STOL) are planned shortly.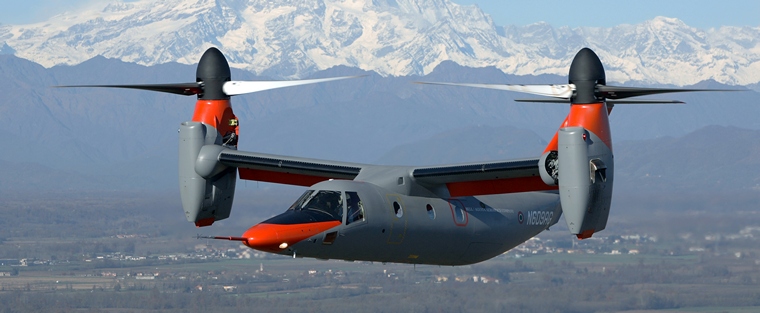 The aircraft will undergo icing trials in Marquette, Michigan, through the winter. The tests will ensure the AW609 can fly in known icing conditions and reach operational standards not currently available in any other commercial aircraft.

The fourth AW609 prototype is now located within the main production area of the Philadelphia facility's assembly line to ensure a smooth transition to the first production build aircraft, also planned for 2018.



NEXT GENERATION AEGIS BALLISTIC MISSILE DEFENSE SYSTEM SUCCESSFULLY ENGAGES MEDIUM RANGE BALLISTIC MISSILE TARGET

Photo © Lockheed / Missile Defence Agency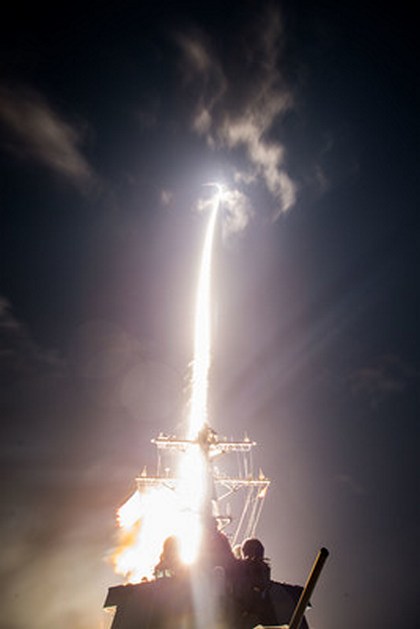 A February 2017 test from the Pacific Missile Test Range demonstrated the first shipboard tracking and engagement of a ballistic missile target by the Baseline 9.2 (BMD 5.1) Aegis Weapon System.

The USS John Paul Jones supported by the U.S. Navy, Missile Defence Agency and Lockheed Martin (NYSE: LMT), used the latest evolution of its Aegis Combat System to detect, track, launch a missile and successfully intercept a Medium Range Ballistic Missile target.

This exercise marked the first shipboard demonstration of the Aegis Baseline 9.C2 (BMD 5.1) Weapon System against a ballistic missile threat with increased battle space in support of the U.S. Phased Adaptive Approach to protect Europe from ballistic missile attack.

The test, called Standard Missile-3 Cooperative Development (SCD) Flight Test Standard Missile (FTM) - 01 (SFTM-01), demonstrated the integrated capabilities of the Aegis Weapon System and how it has continually evolved to counter ballistic missile threats. SFTM-01 is a developmental test that supports BMD 5.1 certification, currently scheduled in 2018.

Aegis BMD 5.1 is the third generation of Aegis BMD capability and delivering this advanced baseline to the Navy and the Missile Defence Agency is critical. Under this baseline configuration, Aegis merges BMD and anti-air warfare into its Integrated Air and Missile Defense (IAMD) capability using commercial-off-the-shelf and open architecture technologies.

The central component of the Lockheed Martin developed Aegis BMD Combat System is the SPY-1 radar; the most widely-fielded naval phased array radar in the world. The Aegis system and SPY-1 radar provide the U.S. and allied nations with advanced surveillance, anti-air warfare and missile defence capabilities.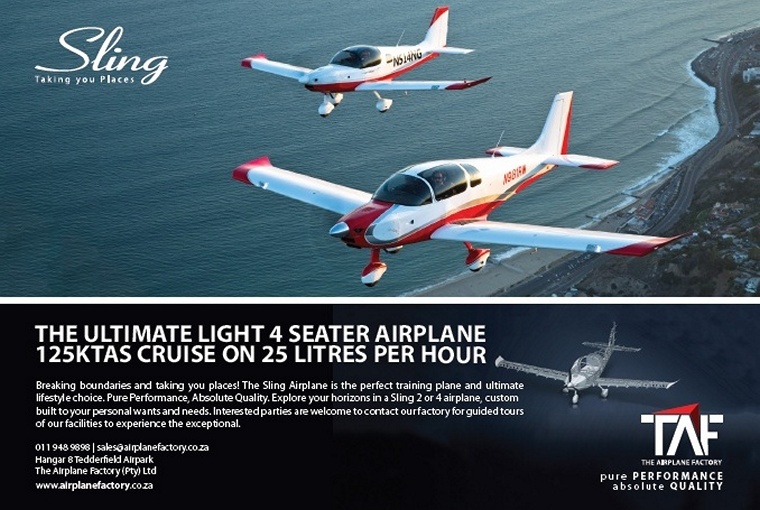 USA, Galveston: A helicopter transporting workers to and from an oil tanker in the Gulf crashed offshore near Jamaica Beach in Galveston. Two were rescued, but one person, believed to be the pilot, died in the crash.

Belgium, Brussels: An Air Canada Airbus A330-300 on a flight from Brussels to Montreal with 179 passengers, was accelerating for take-off from runway 07R when the crew the crew heard a loud bang and received a BRAKE ECAM message and rejected take-off at 82 KIAS and declared PAN. Deceleration did not occur as expected due to one thrust reverser not deploying as result of the loss of green hydraulic system. The aircraft slowed safely and vacated the runway via taxiway. The forward outboard right hand main wheel had failed and separated whilst the #1 engine nose cowl was damaged.

UK, Stanstead: A Pakistan International Airlines (PIA) aircraft which was due to land at Heathrow was intercepted and escorted by RAF Typhoon fighter jets to Stansted airport northeast of London. The flight was diverted because of reports of a disruptive passenger, British police said on Tuesday.

Spain, Toledo: A Tecnam P2002 Sierra en-route from Villaverde Aerodrome to Casarrubios del Monte Aerodrome was damaged beyond repair and the two occupants killed when it crashed in a field and burst into flames.







18 FEBRUARY 1921

First successful flight with a helicopter by Étienne Oehmichen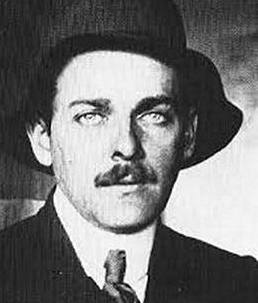 Étienne Edmond Oehmichen 15 October 1884-10 July 1955) was a French engineer and helicopter designer. Oehmichen studied at École Centrale Paris.

Oehmichen patented the first electric stroboscope in 1917 at the same time building a camera capable of shooting 1,000 frames per second.

On 11 November 1922, Oehmichen first flew 'Oehmichen No.2', an improved helicopter featuring small vertically mounted rotors which rotated in the opposite direction from the large lifting rotors, probably creating the first reliable flying helicopter capable of carrying a person.

This work later led to the development of the tail rotor. On 14 April 1923, he broke the existing record for helicopter flight with a flight of 360m and 525m a few days later.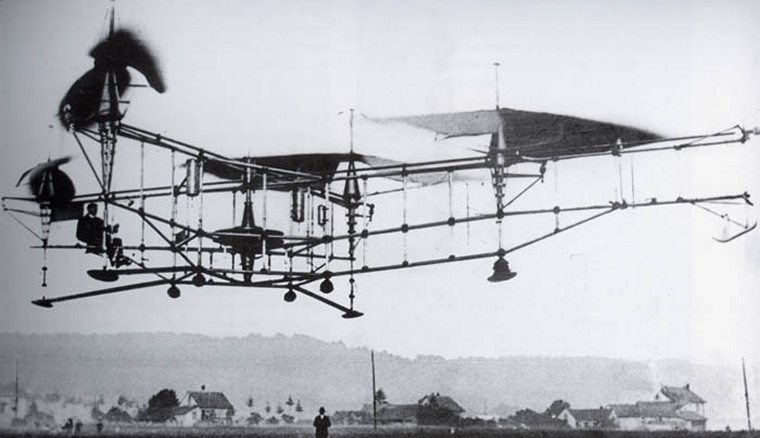 On 4 May 1924 he won a prize of 90,000 French Francs for the first successful closed circuit helicopter flight following a triangular trajectory with a length of approximately one km, a flight which took approximately 7 minutes and 40 seconds. The same year, he made a flight with two passengers.

Looking at Oehmichen helicopter one cannot but wonder if its design was not the inspiration for today's Drones.







For a free no obligations quote email sales@pilotspost.com