RMAC's Annual Jet Day was held earlier this year than usual and started around half past nine on Sunday the 19th of February 2017 at their well-kept airfield south of Johannesburg. Up first was the Dominator of the new 2017 chairman of RMAC, Chris Allsopp. Being around a number of years, this is still a favourite R/C jet to see in the skies.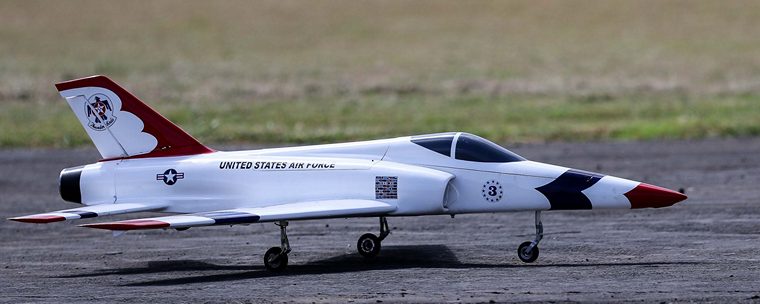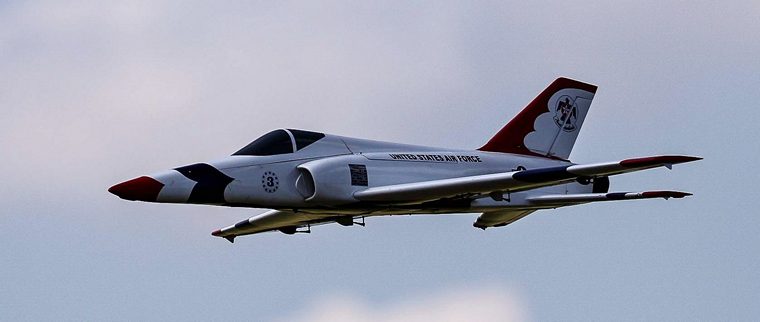 Next up was the Ferrari liveried Viper Sport Jet with a 18kg KingTech turbine of Johan Powell. It appears quite splendid in the sky with its red colour scheme and it is the smaller version of its big brother Viper Sport R/C Jet, that Johan also owned before.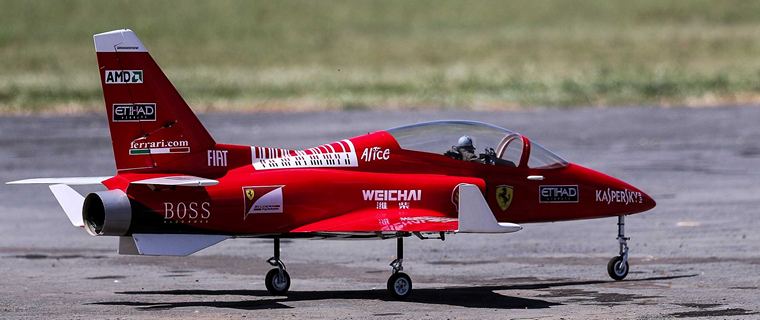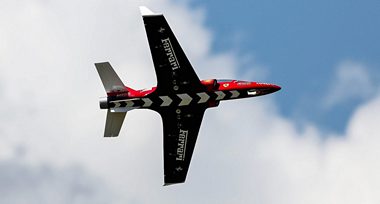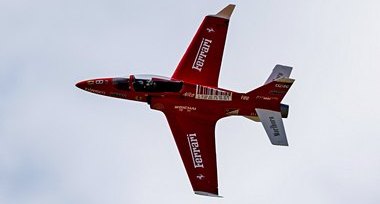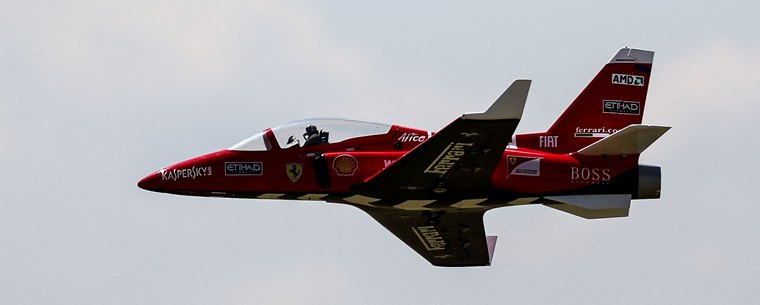 An Eurofighter R/C jet in black-only livery made an appearance, but only the turbine engine was ran for a brief sequence on the ground and a radio range check done. It did not enter into a flying display for the day unfortunately.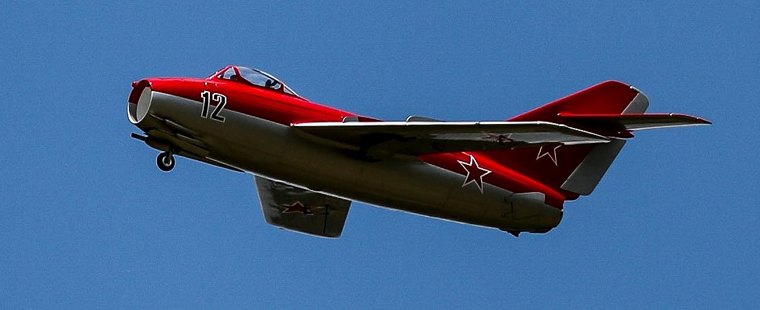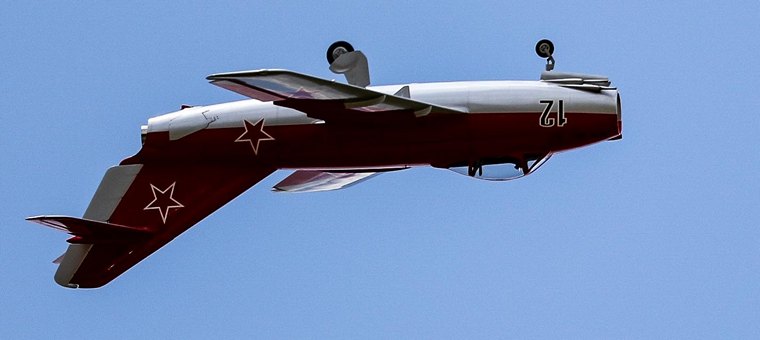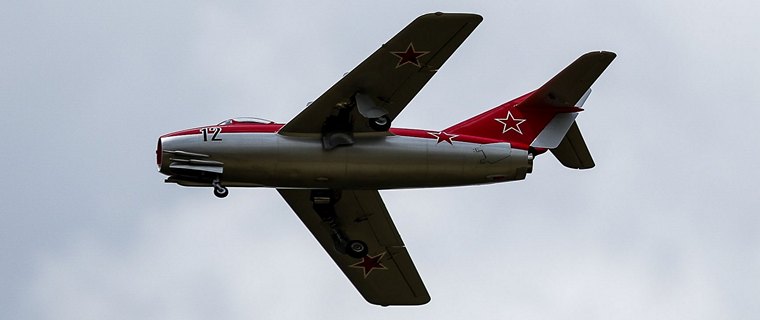 The Mig-15 with a 12kg JetCat turbine was up next and flown by Zane Manell and Sanjay Kana (owner) respectively. A rare R/C jet as the more popular / well-known Sabre R/C jet has been displayed for many years before at other Jet Days / Events. The front wheel collapsed on landing and it was repaired at the field during the day. Unfortunately, the afternoon trouble was experienced with binding the radio with the receiver and due to intermittent loss of radio contact during the radio set-up, it was decided to call it a day.

Another more and more seen R/C aeroplane over the years is the turboprop Pilatus PC-21, well-known in South Africa as it is being used by the Silver Falcons Aerobatics team. The gas turbine's high revolutions is being converted to lower revolutions for the propeller by a reduction gearbox. This shows the advances made in R/C technology to fly a R/C turboprop aeroplane with the same technology as the real McCoy. The R/C aeroplane also flies and sounds scale-wise like the full size. Afterwards on the ground, the computer turns the turbine shaft a few degrees to ensure proper cool down as the thermal heat soak generated by the turbine in the enclosed fuselage, is dissipated in a controlled-manner.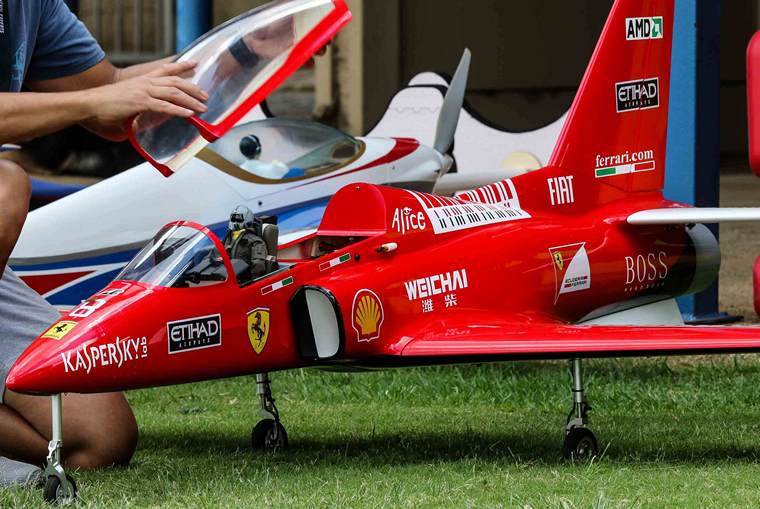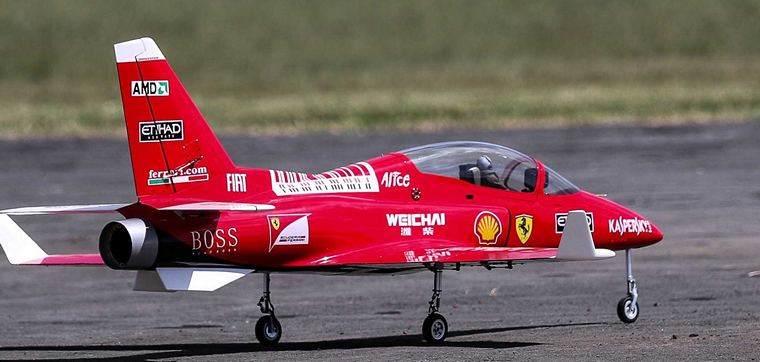 Another Ferrari red-livery Viper Sport Jet was also present and owned by the same owner of the Pilatus PC-21 turboprop aeroplane. The plane experienced spool-up problems during taking-off and also returned back to the start-up area, un-flown.
One thing is for sure; R/C Jets are very sensitive, especially during a hot humid day and you cannot take a chance with such expensive model aeroplanes, if all things aren't 100% right. They are at the top of advanced R/C technology and sometimes at their engineering limits that deserve nerves of steel and concentration to fly them. The pinnacle of R/C's.
RMAC's Annual Jet Day is a must on the R/C model aircraft calendar to attend. For more information, contact: www.rmac.co.za